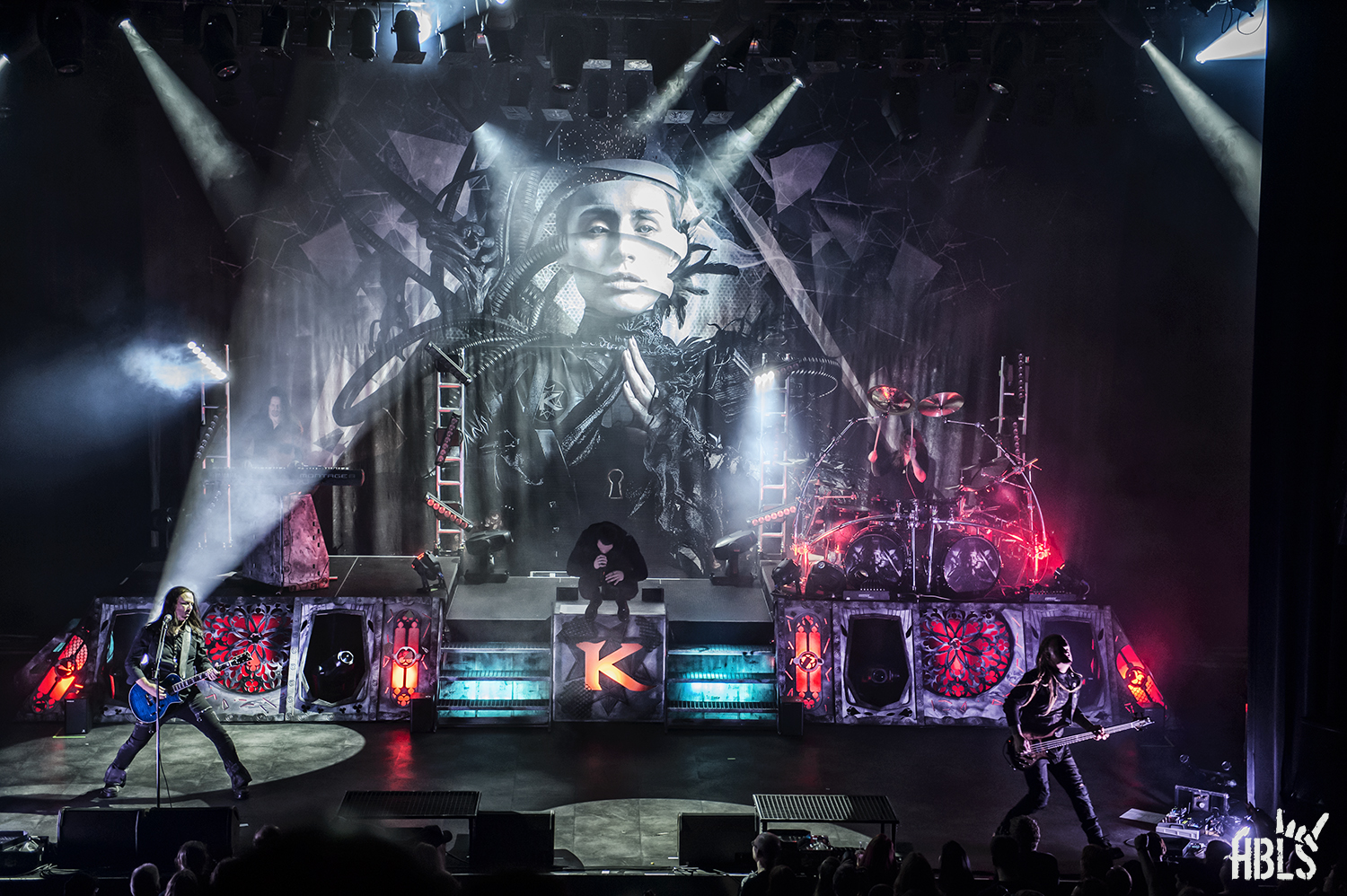 KAMELOT [& EVERGREY & VISIONS OF ATLANTIS]
Nijmegen [NL]-Doornroosje-8 March 2019
It is always a great pleasure to see Kamelot on stage. In 2018, after the release of the latest and more than excellent studio album `The Shadow Theory', the band toured the world and now, early 2019, Kamelot is back in Europe for the 2nd leg of the `Shadow Empire Tour'. As guitarist Thomas Youngblood told HeadBangers LifeStyle earlier in an interview, Kamelot will bring a new stage design and will play a different set list. So we are up for a new "Kamsperience". Because Kamelot has a special connection with The Netherlands and its fans, tonight's show in Doornroosje, Nijmegen [NL], is the kick off show of this Euro-tour. The venue is packed, the fans are ready and Kamelot couldn't be happier.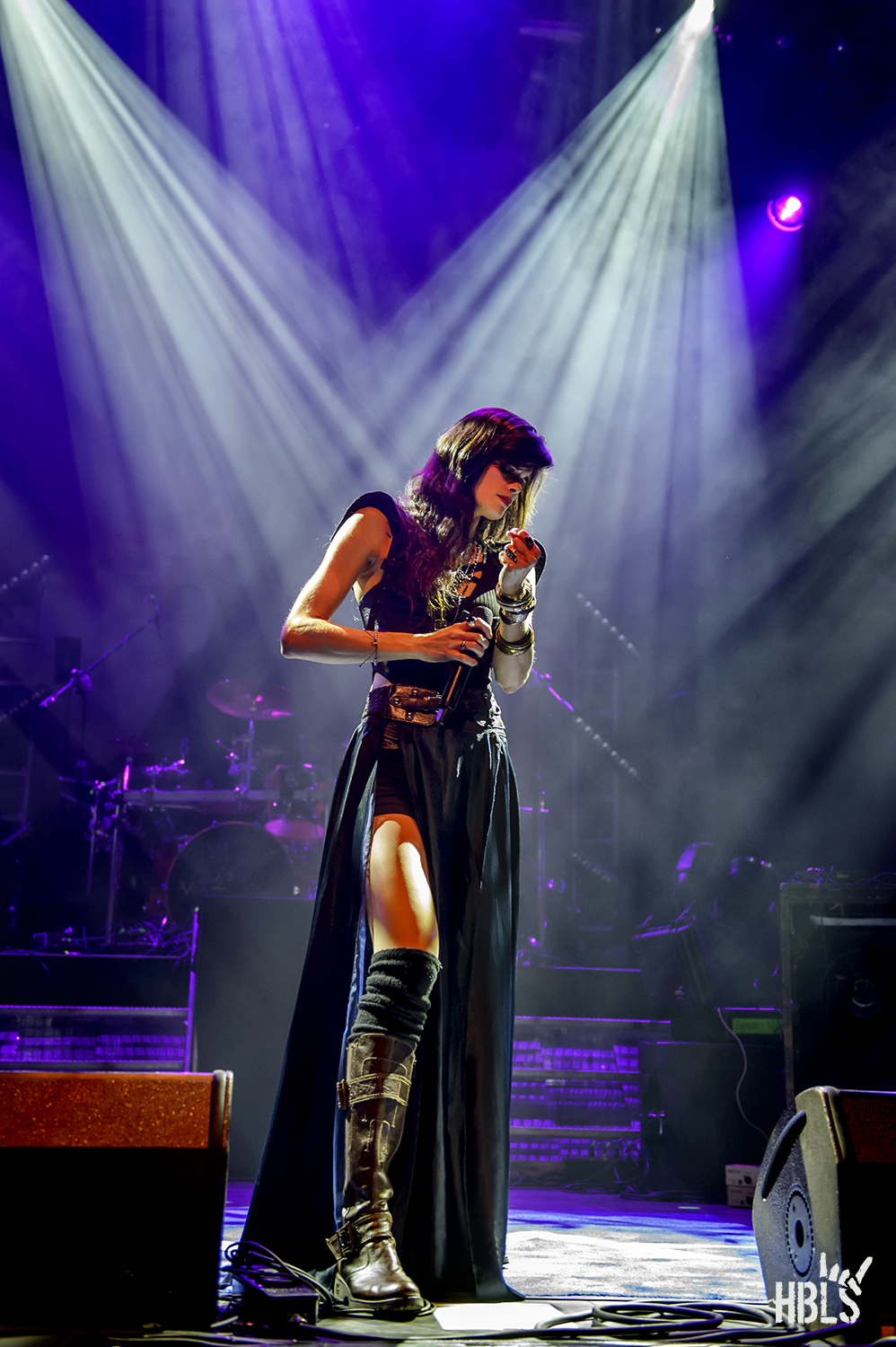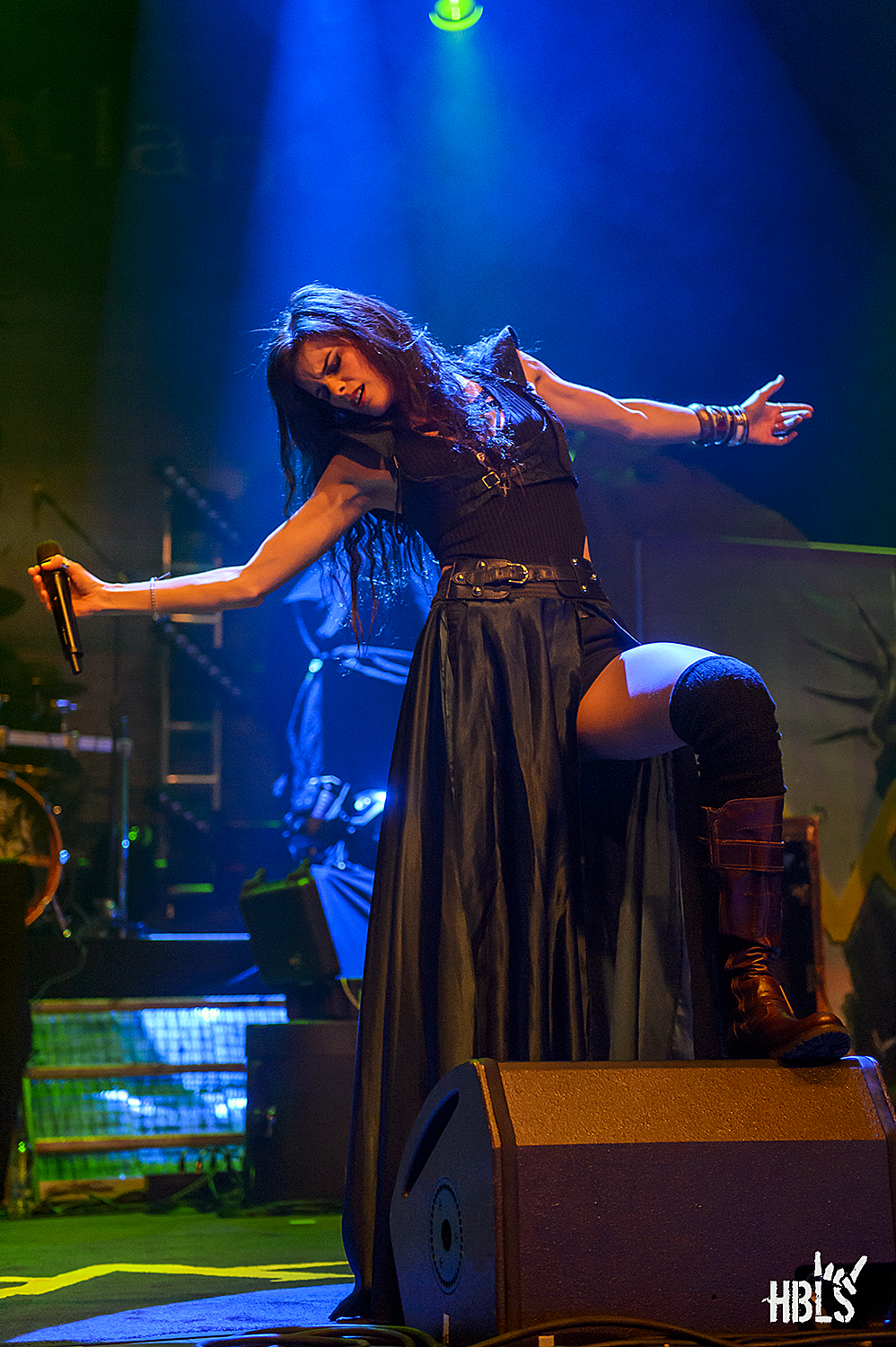 Clémentine Delauney-VOA
But first Austrian, symphonic power metal band VISIONS OF ATLANTIS enters the stage to entertain us. Right from the start it is not possible to overlook the tall front lady, French soprano Clémentine Delauney, because of her striking appearance and theatrical performance. Clémentine shares the vocal duties with the [recently new] male vocalist Michele Guaitoli and they make a good vocal pair during the 30-minute set. Most of the choruses and melodies are sugar sweet and obvious a keynote of the band's sound. But to make things more heavy and exciting the musicians also display some real power blast drums, speedy, metal guitar riffs and fast bass plucking to keep the audience headbanging. Despite some minor technical problems on the guitar department the five piece tells their musical and lyrical story with enthusiasm and manage to keep the audience on board.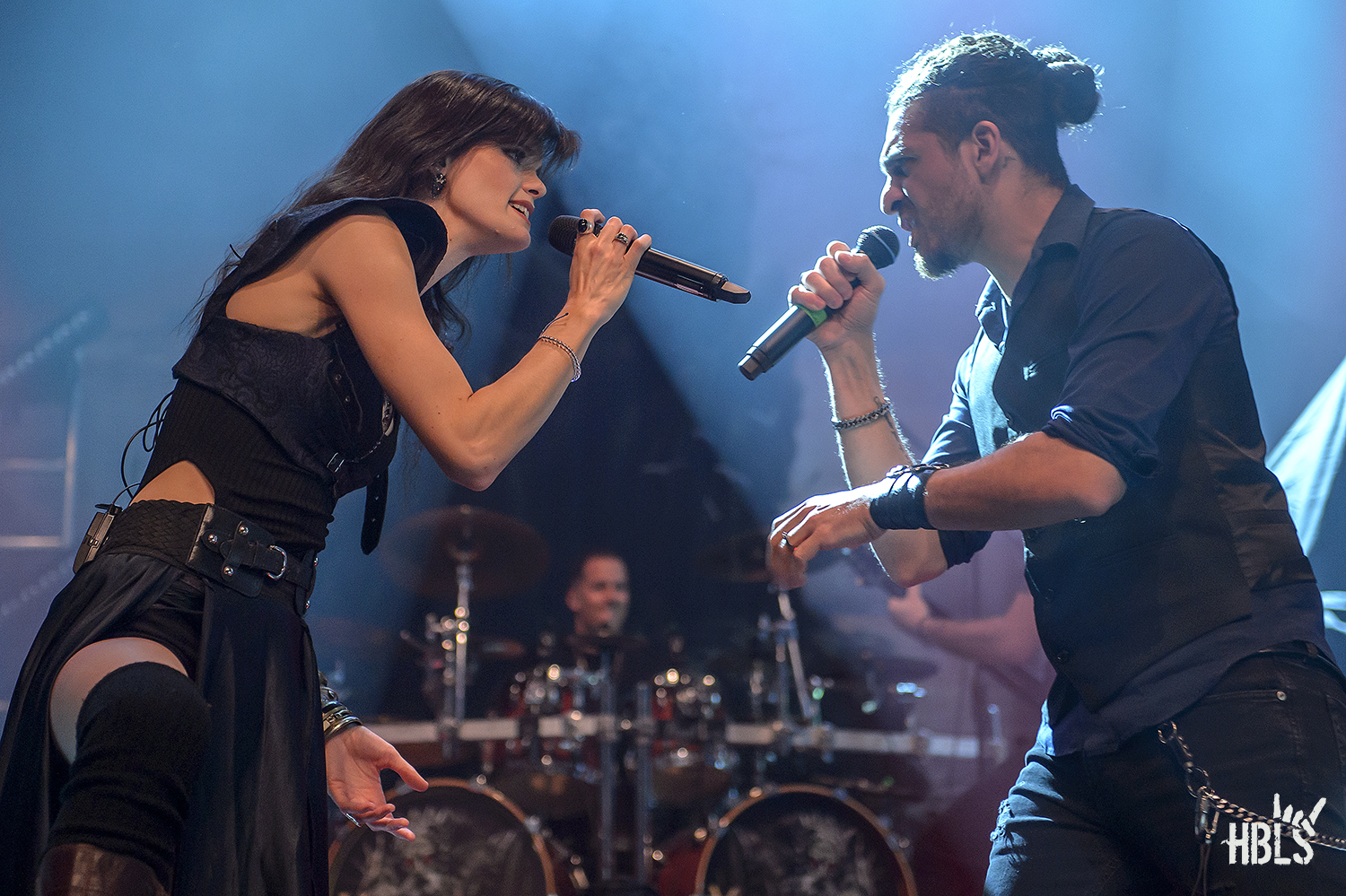 Clémentine Delauney and Michele Guaitoli-VOA

After a short change over the tough guys of Swedish metal outfit EVERGREY take over the stage with a powerful attitude and self-esteem. Evergrey has just released the new CD `The Atlantic', which is actually already labelled as one of 2019's best heavy metal albums. Of course it is no surprise this epic album is the centre of attention during their approximately 45 minute show, which starts with the exciting track ,,A Silent Arc''. Just like Visions Of Atlantis, Evergrey doesn't have show elements, just a cool backdrop, banners and an atmospheric lightshow, so it all comes down to the performance and the power of their music.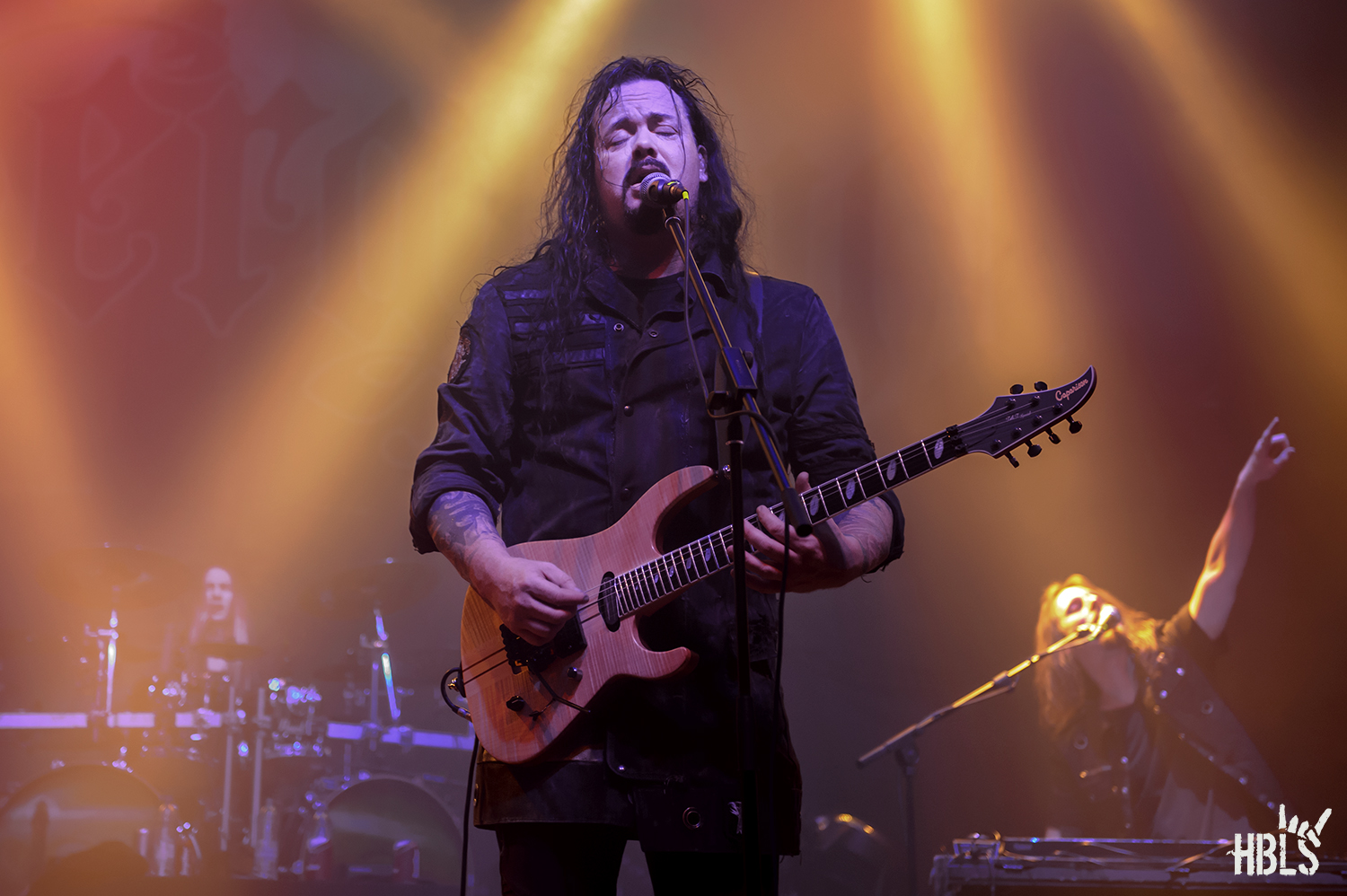 Tom Englund-Evergrey

Evergrey is in great condition and gives it all. I love the vocal expression of Tom Englund and its emotional intensity since the first album `The Dark Discovery' came out in 1998 and it is amazing how good Tom still sounds after all these years. But overall, Evergrey sounds stronger than ever and the audience shows great support. The music is heavy loaded and energetic, forceful and growling but it also lets out beautiful emotional layers, technical skills and smart sticky tunes. Also the virtuoso, juicy guitar solos by both Henrik Danhage and Tom Englund are significant and impressive. Evergrey does a great job to warm up the audience and they have many fans present this evening. The classic track ,,A Touch Of Blessing'' towards the end of the show gives an extra sensational feeling and with closure, newer hit track ,,King Of Errors'' Evergrey confirms its status.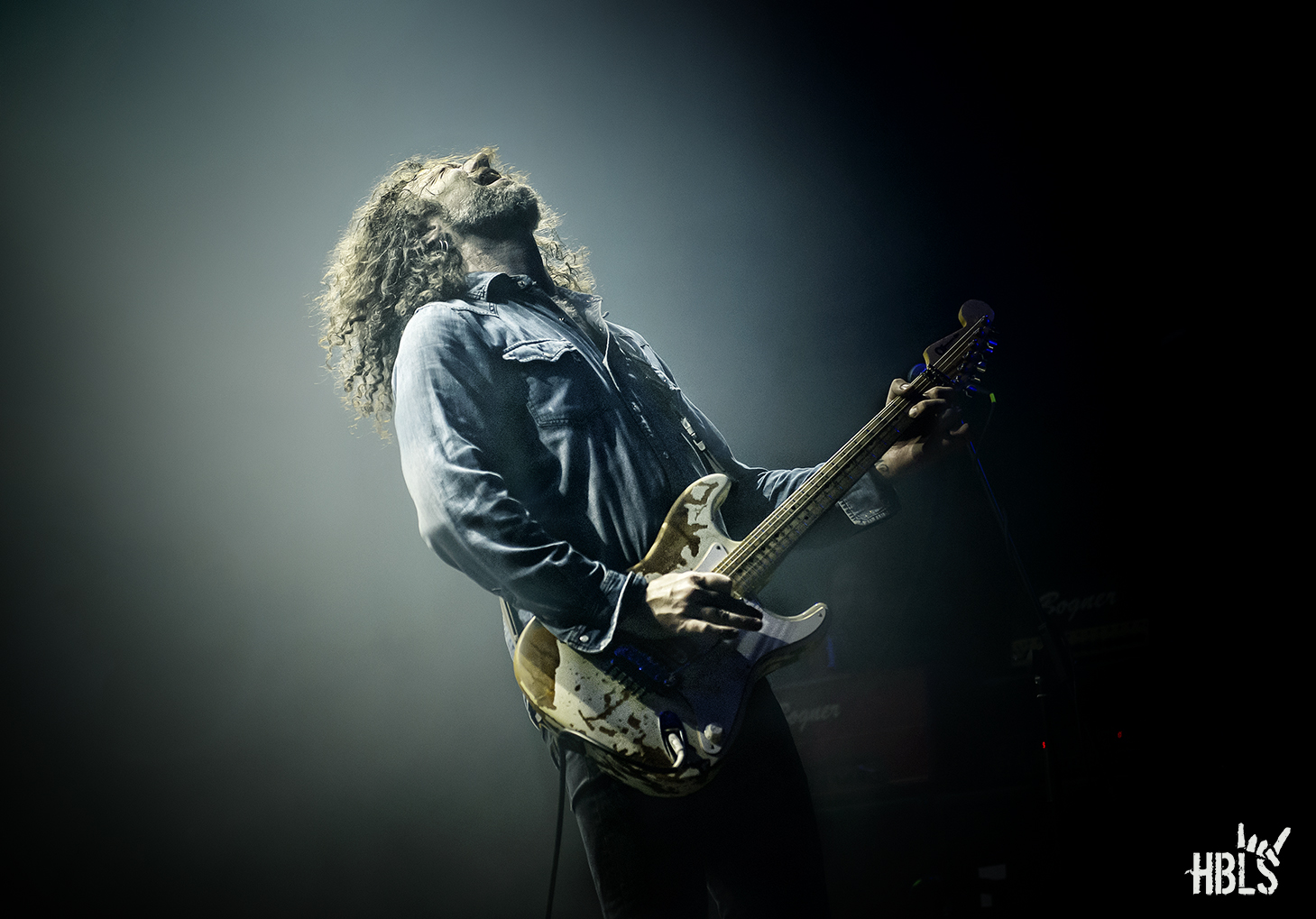 Henrik Danhage-Evergrey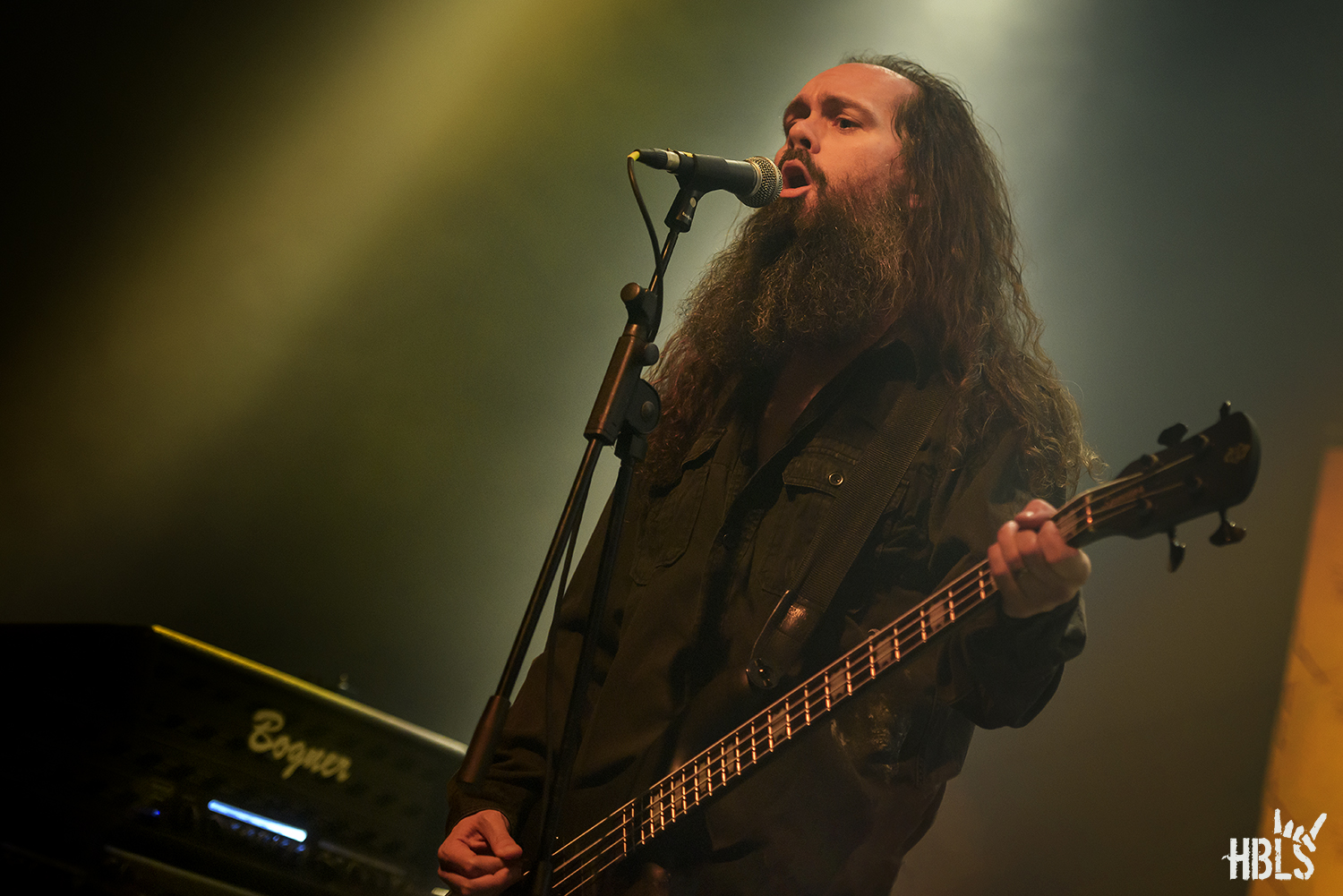 Johan Niemann-Evergrey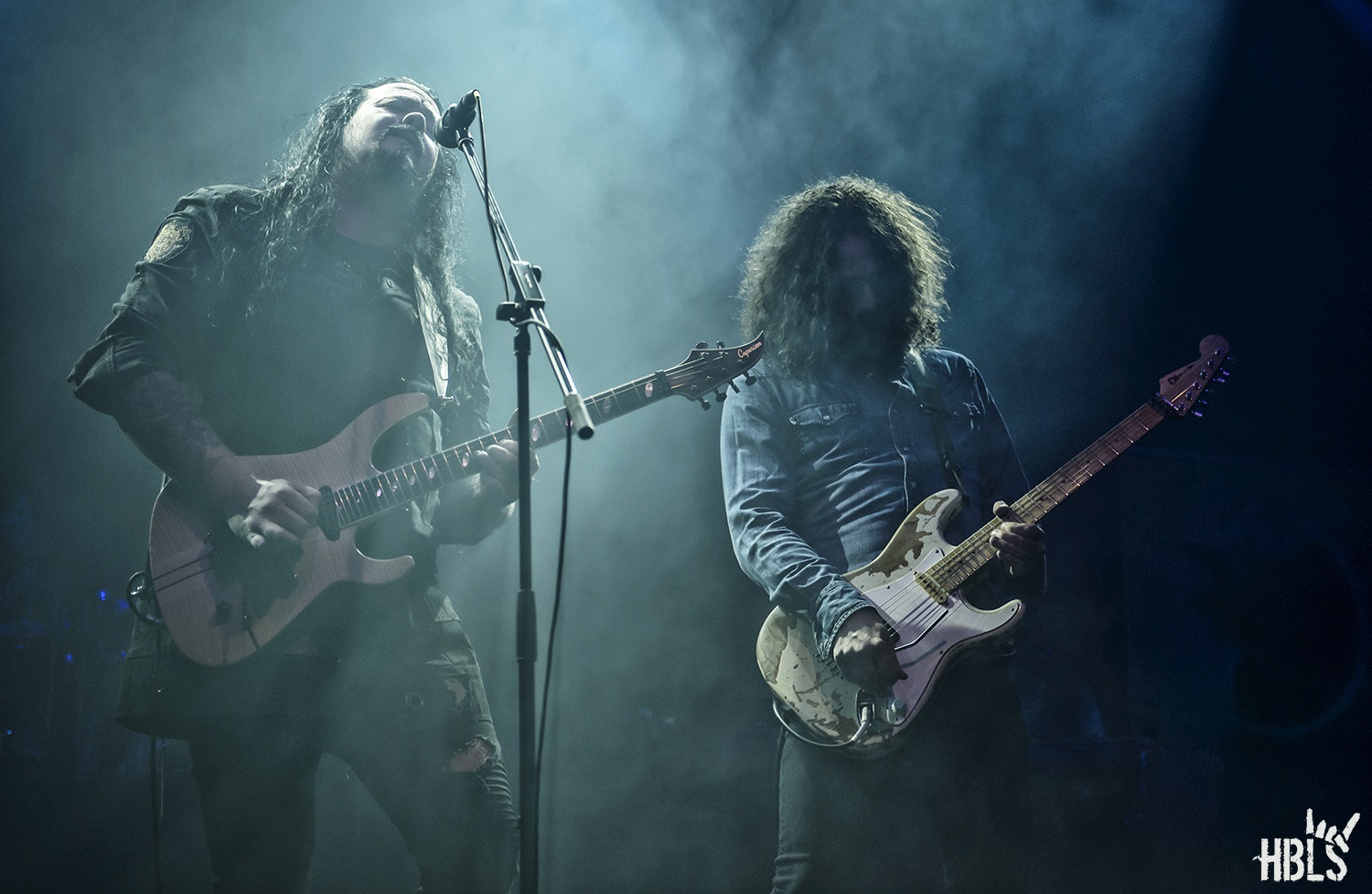 Tom Englund and Henrik Danhage-Evergrey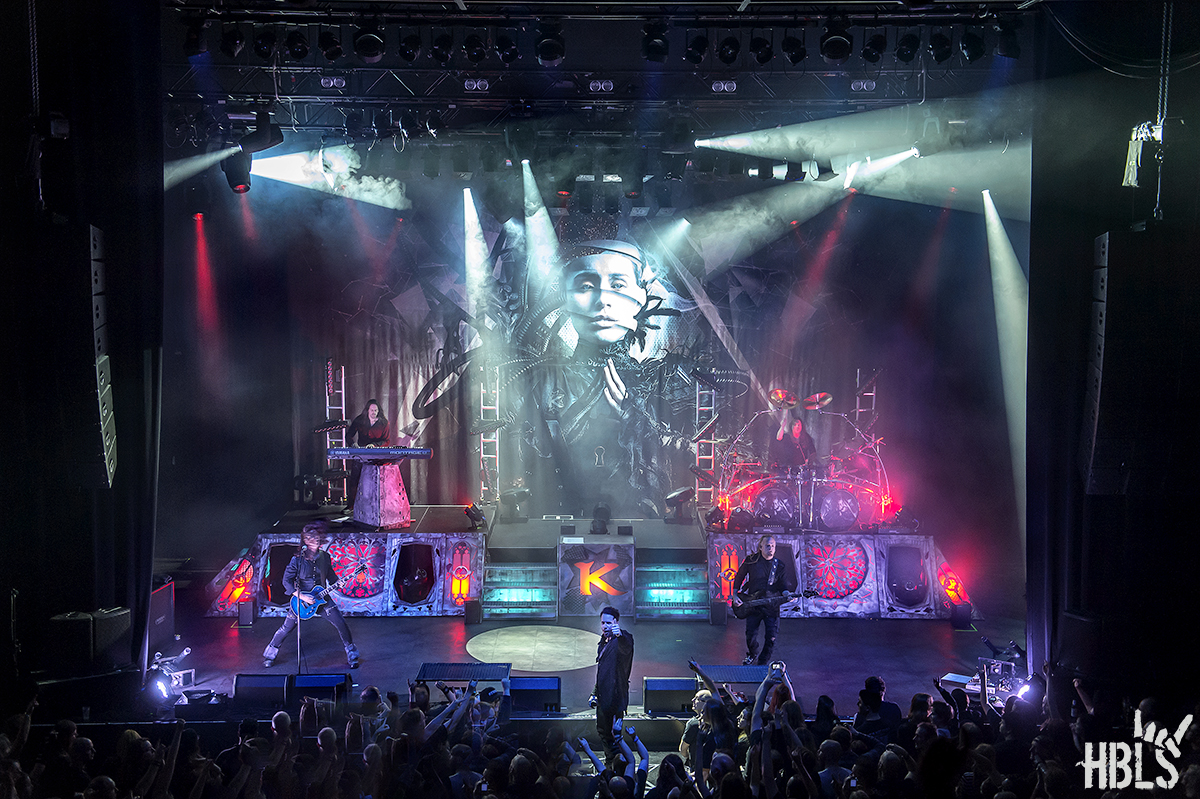 Kamelot

Tonight KAMELOT really owns the stage as a headliner, a status the band absolutely deserves. The new stage show is stunning, you get totally sucked into the sensational light show, brought by super cool light statures, stage props and risers and it feels like we are in some sort of futuristic scenery complimented with images and religious elements. It all creates mystic and a lot of atmosphere. Unfortunately the band is not allowed to use fire props, due to strict safety rules of this venue, but the steam and sparks eruptions, confetti rain and floor projections are adding perfect to this hell of a show. Right from the start Kamelot is in full gear and serves the fans highlight after highlight. I have said it many times I guess, but frontman Tommy Karevik is such an outstanding vocalist and he really brings the intensity and quality of the songs to a higher level.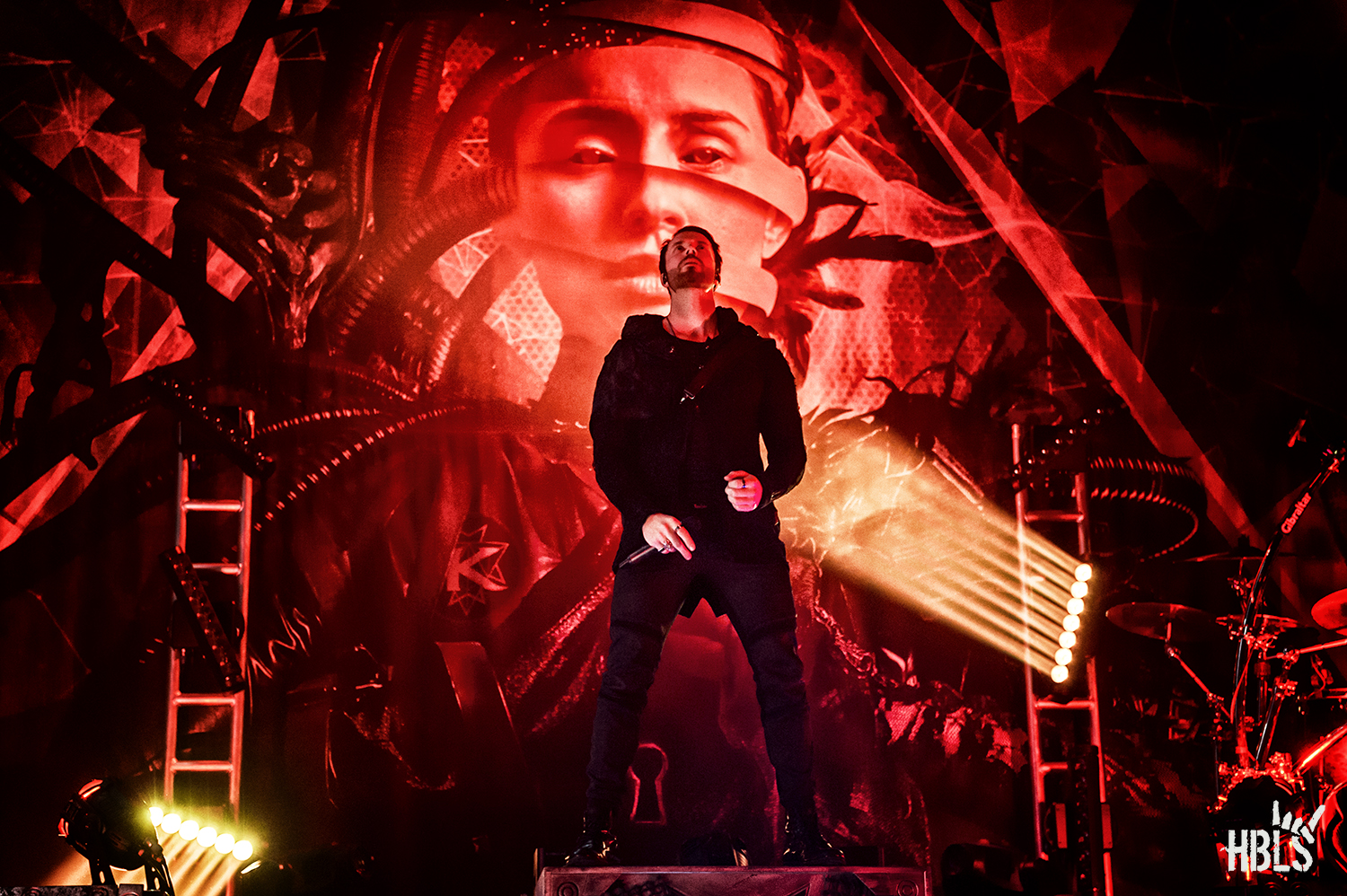 Tommy Karevik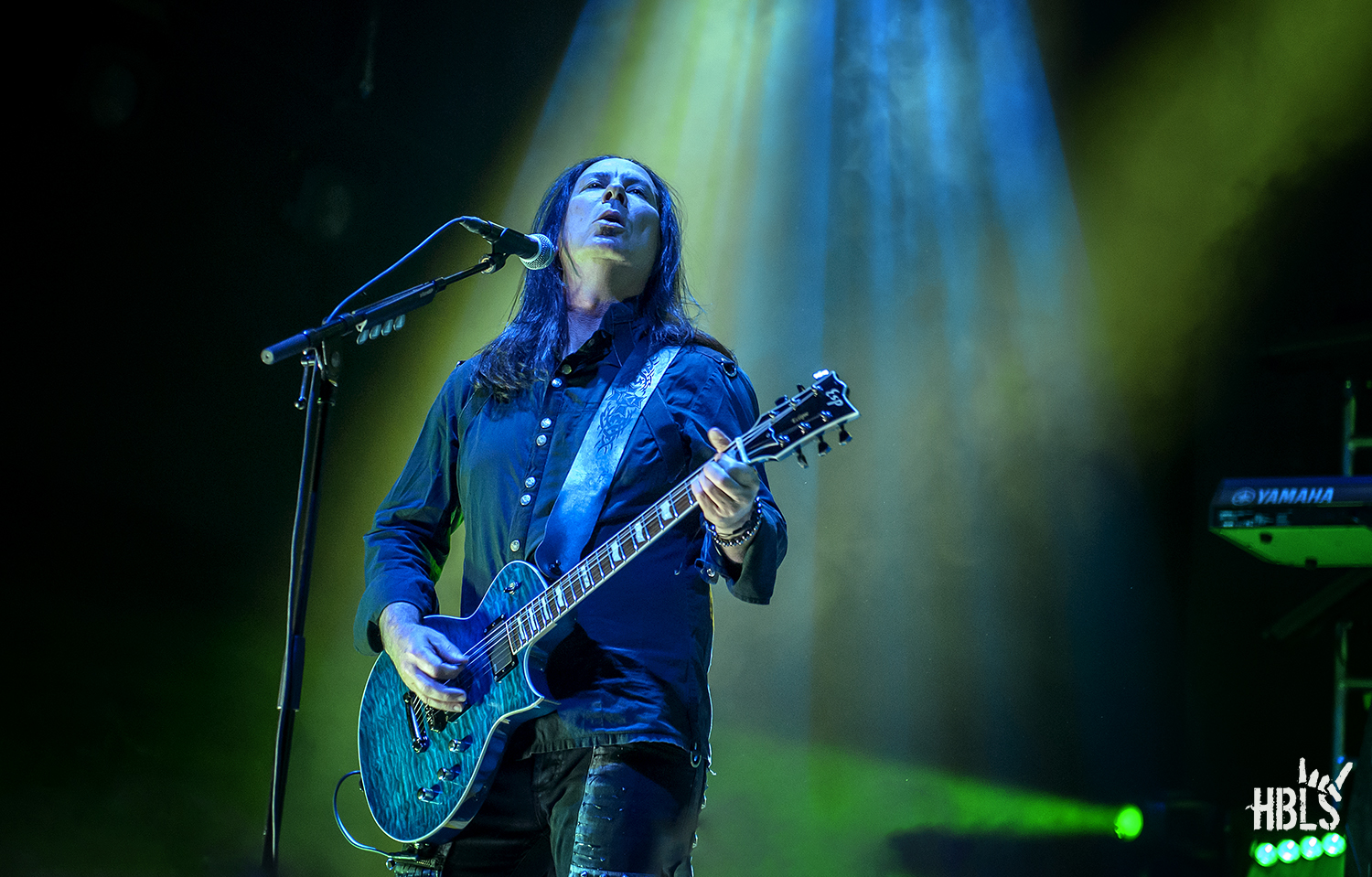 Thomas Youngblood

During the ninety minutes show Kamelot takes their live performance to the next level and the musicians have a strong connection with the fans, showing great respect for their loyalty. ,,Holy crap you are loud'', concludes Tommy while the audience is filmed for extra footage for the upcoming DVD/Blue-ray release.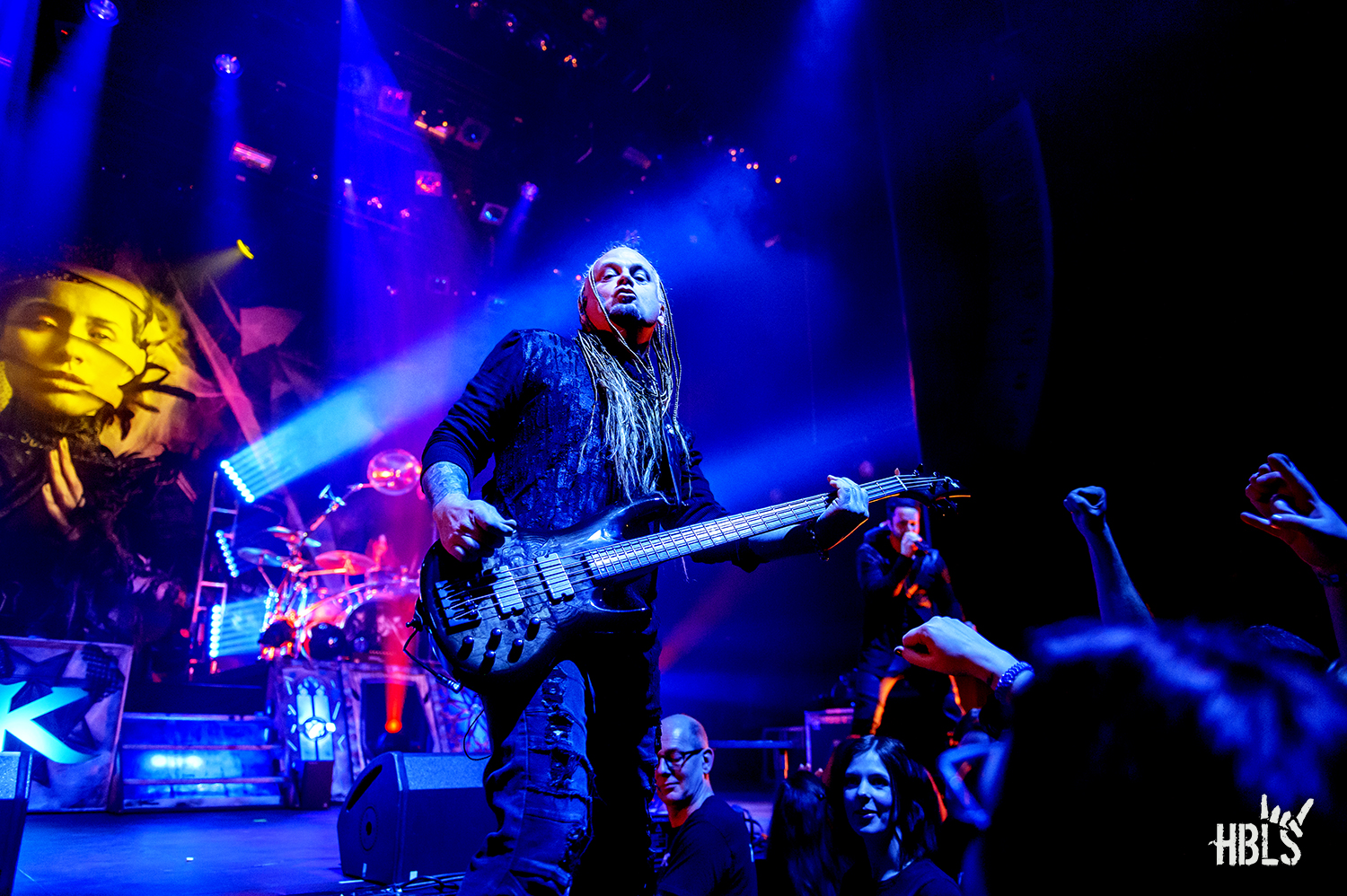 Sean Tibbetts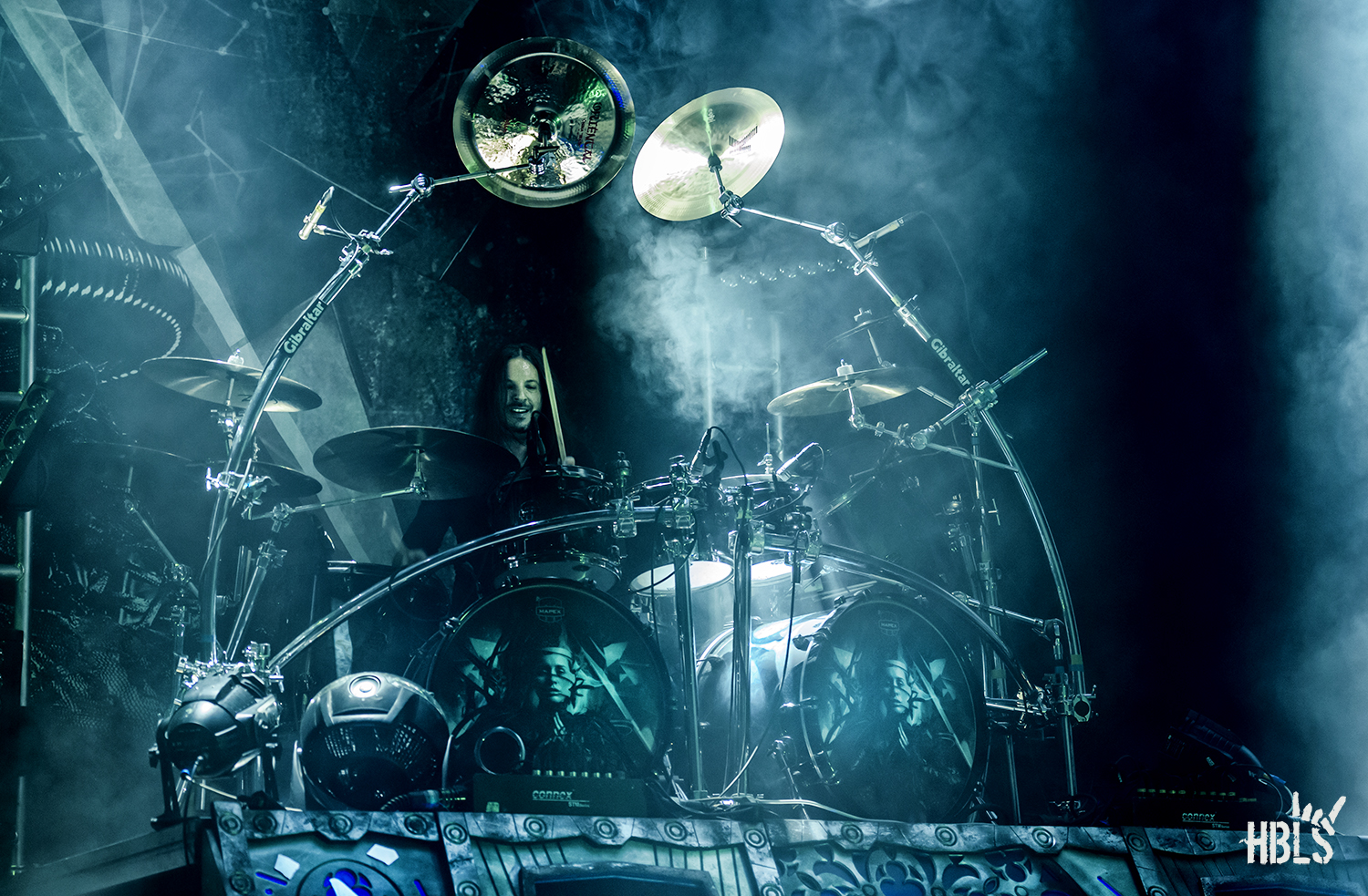 Alex Landenburg

The talented singer and grunter Lauren Hart [Once Human] takes care of all the female parts during this tour and she nails it right from the start in opener ,,Phantom Devine''. Yes, Kamelot really ,,Rule The World'' here in Doornroosje and the set list is a feast which includes new tracks and golden oldies, like fan favourites ,,Lights Go Down'', ,,Liar Liar'', ,,March Of Mephisto'', ,,Karma'' and a real treat is ,,Vespertine (My Crimson Bride)'' which the band hasn't played live before.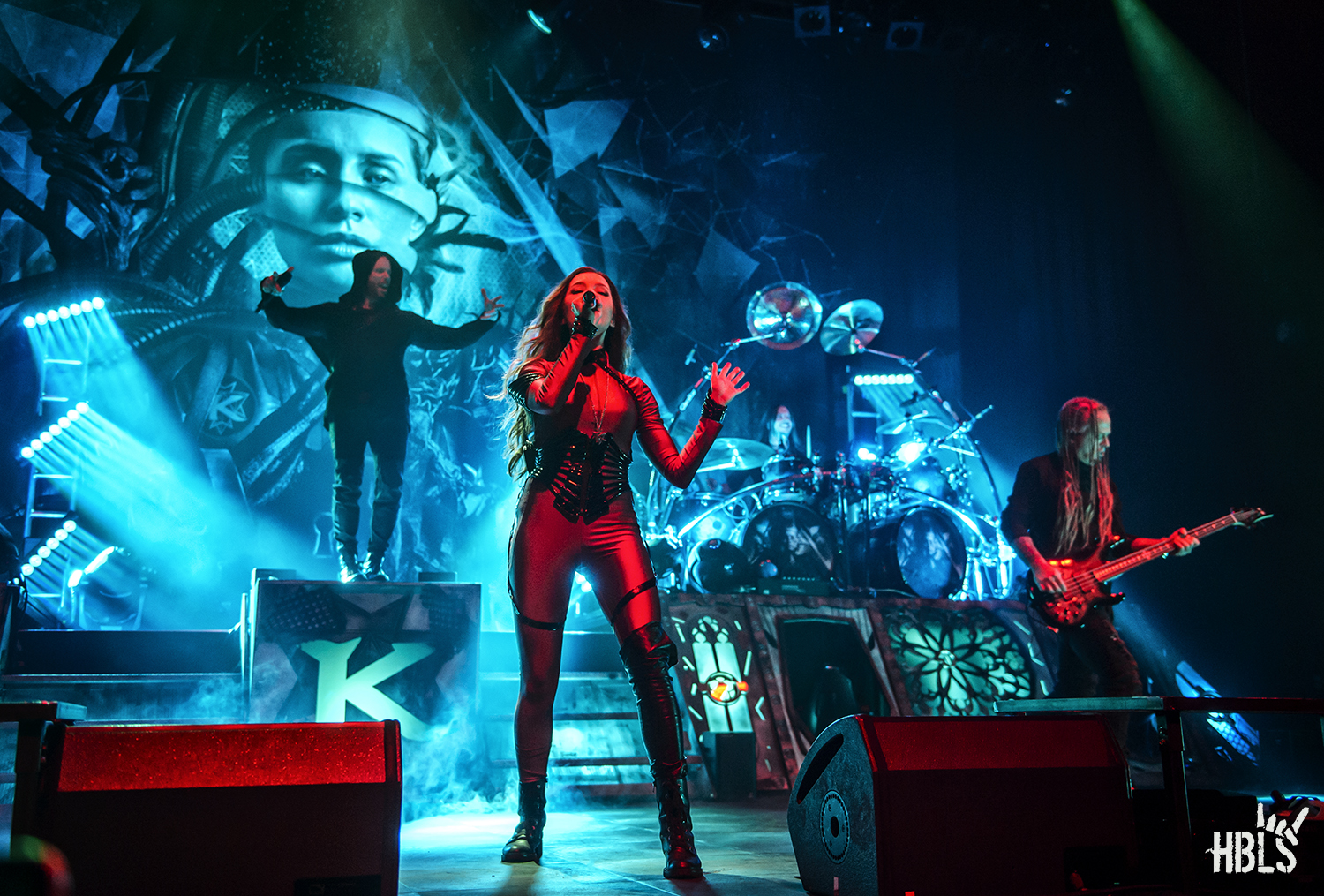 Lauren Hart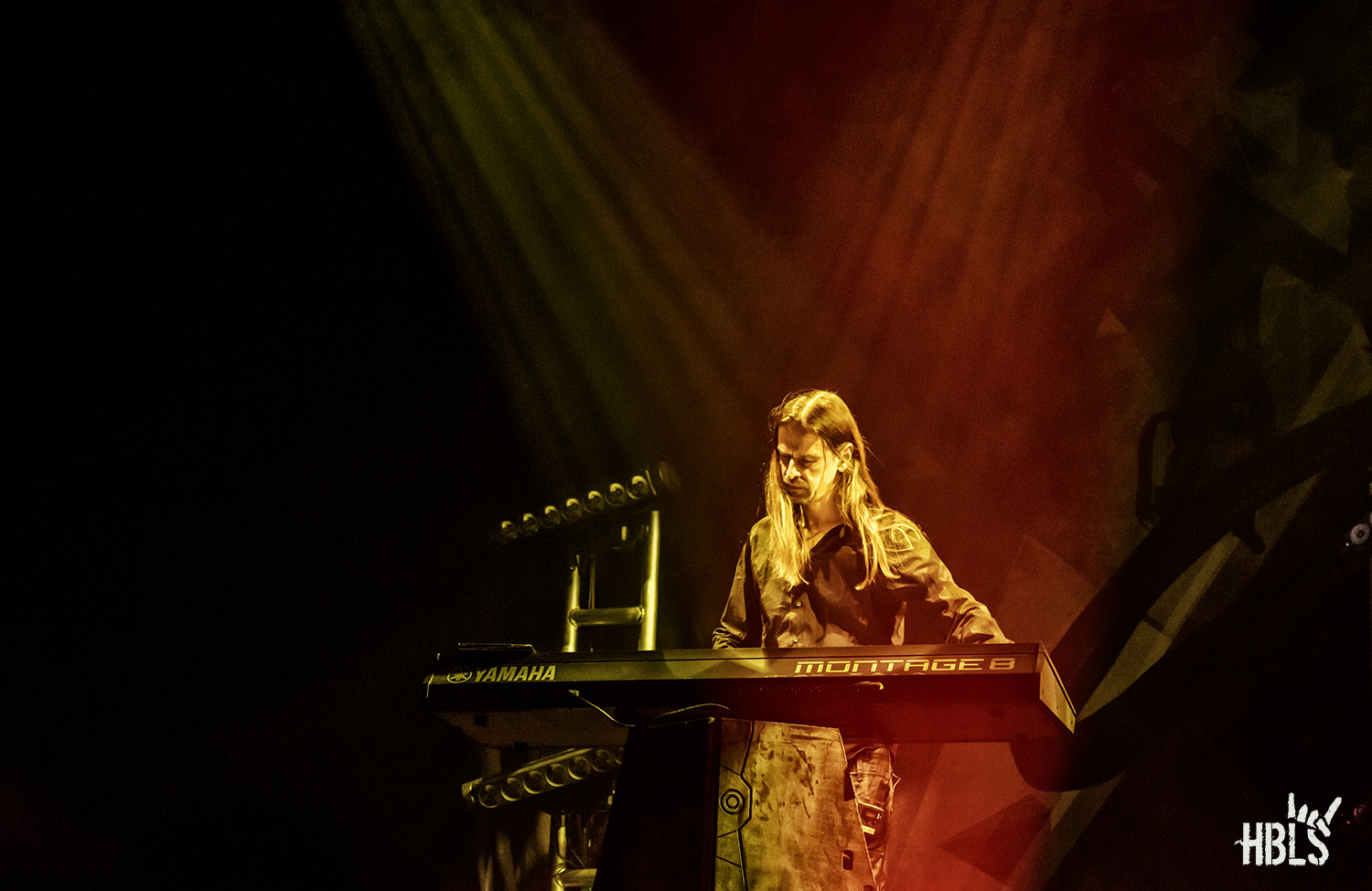 Oliver Palotai

The beautiful sing-alongs ,,Insomnia'', ,,Veil Of Elysium'' and ,,Amnesiac'' confirm how great the vibe and connection is tonight. It is an extra surprise when Clémentine Delauney walks on stage to sing the clean vocals in ,,Sacrimony (Angel of Afterlife)'', while Lauren grunts her heart out. Kamelot knows how to entertain the audience but the musicians never lose sight of playing tight, skilled, professional but always with great enthusiasm. Yes, Kamelot can look back on a very successful start of this tour. If you get the chance to see Kamelot live, don't hesitate!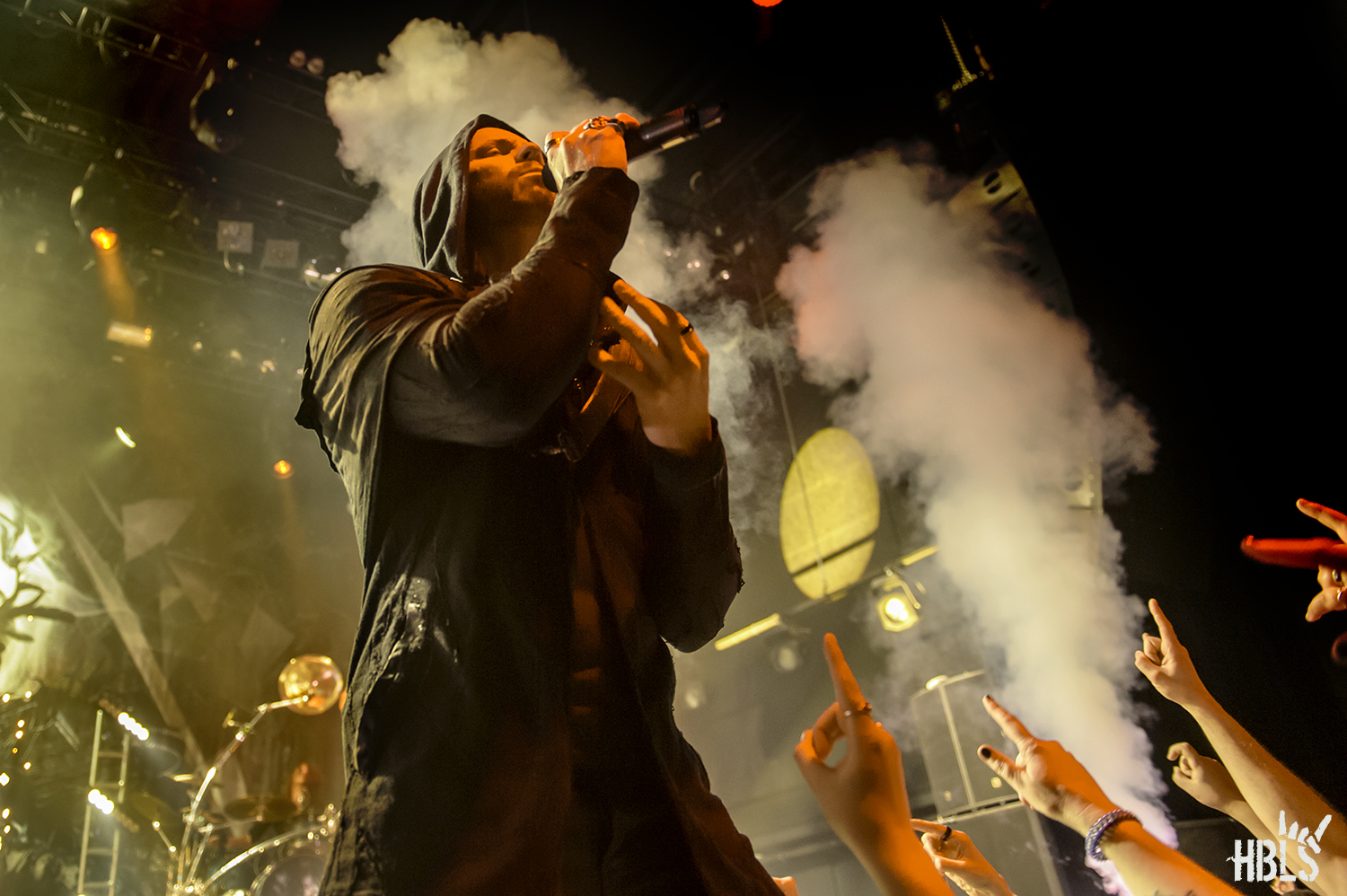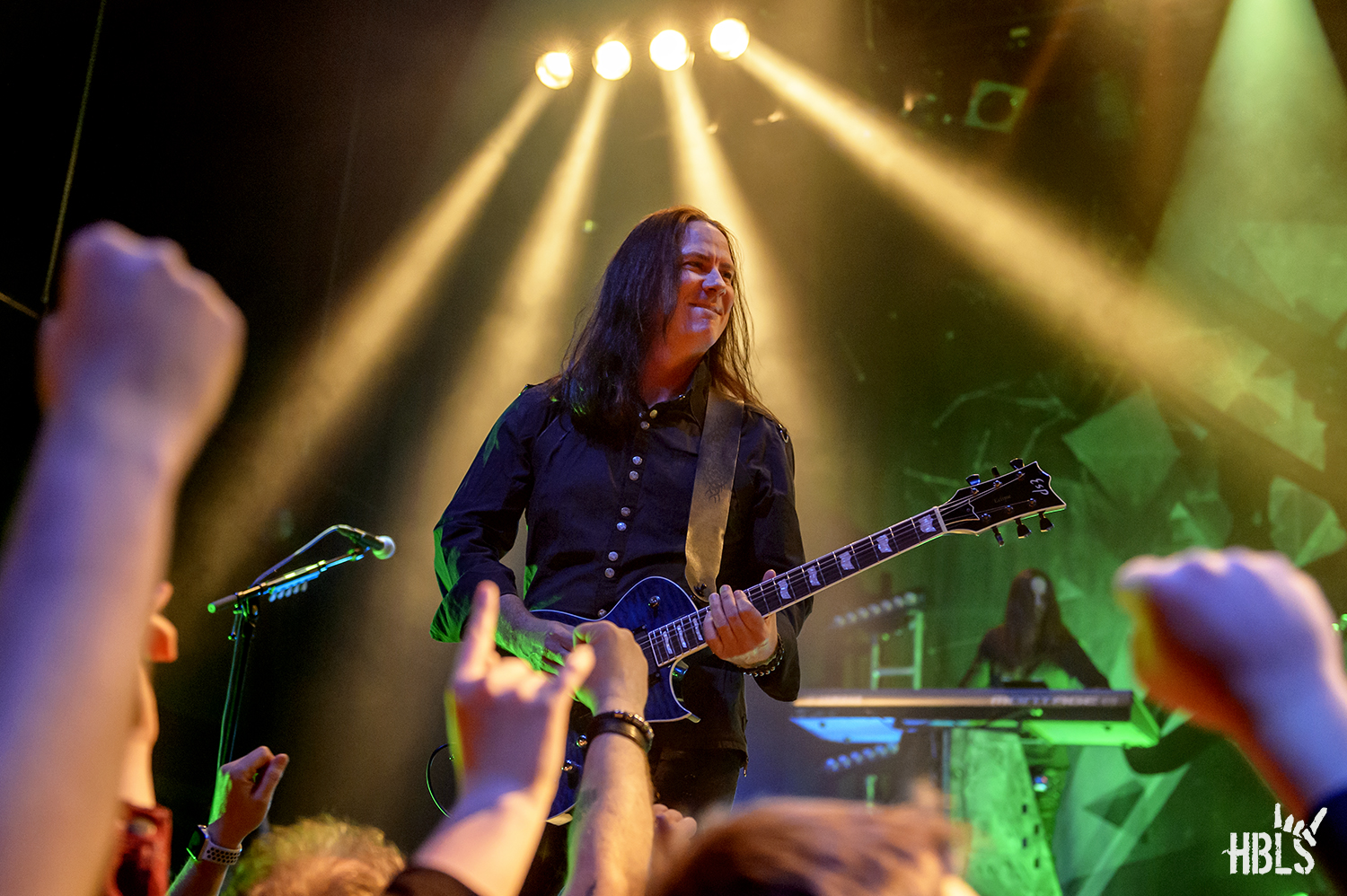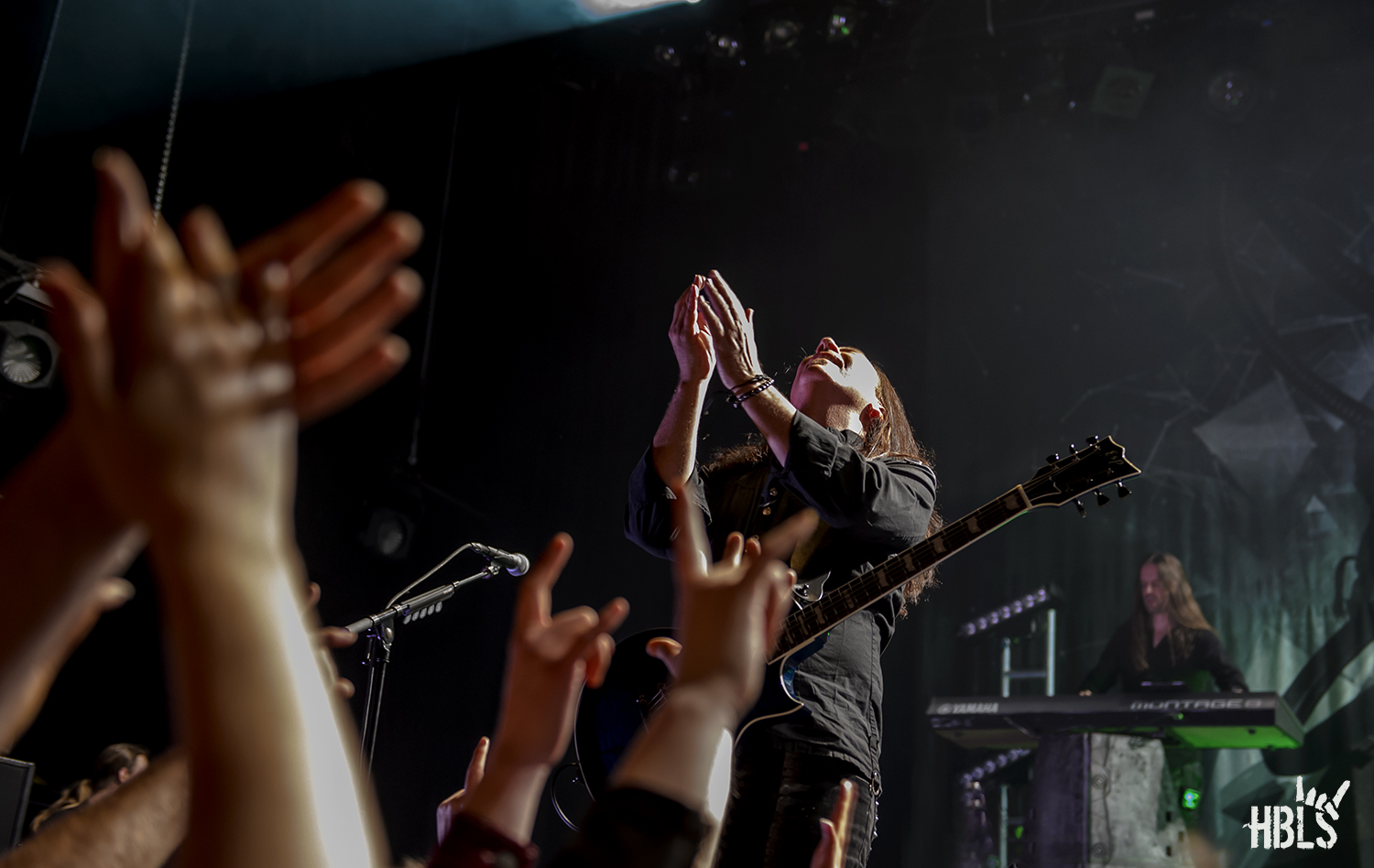 All Photos by Conny van den Heuvel of DCH Photography

Kamelot website here
Kamelot facebook here
Lastest interview with Thomas Youngblood here
Lastest interview with Evergrey here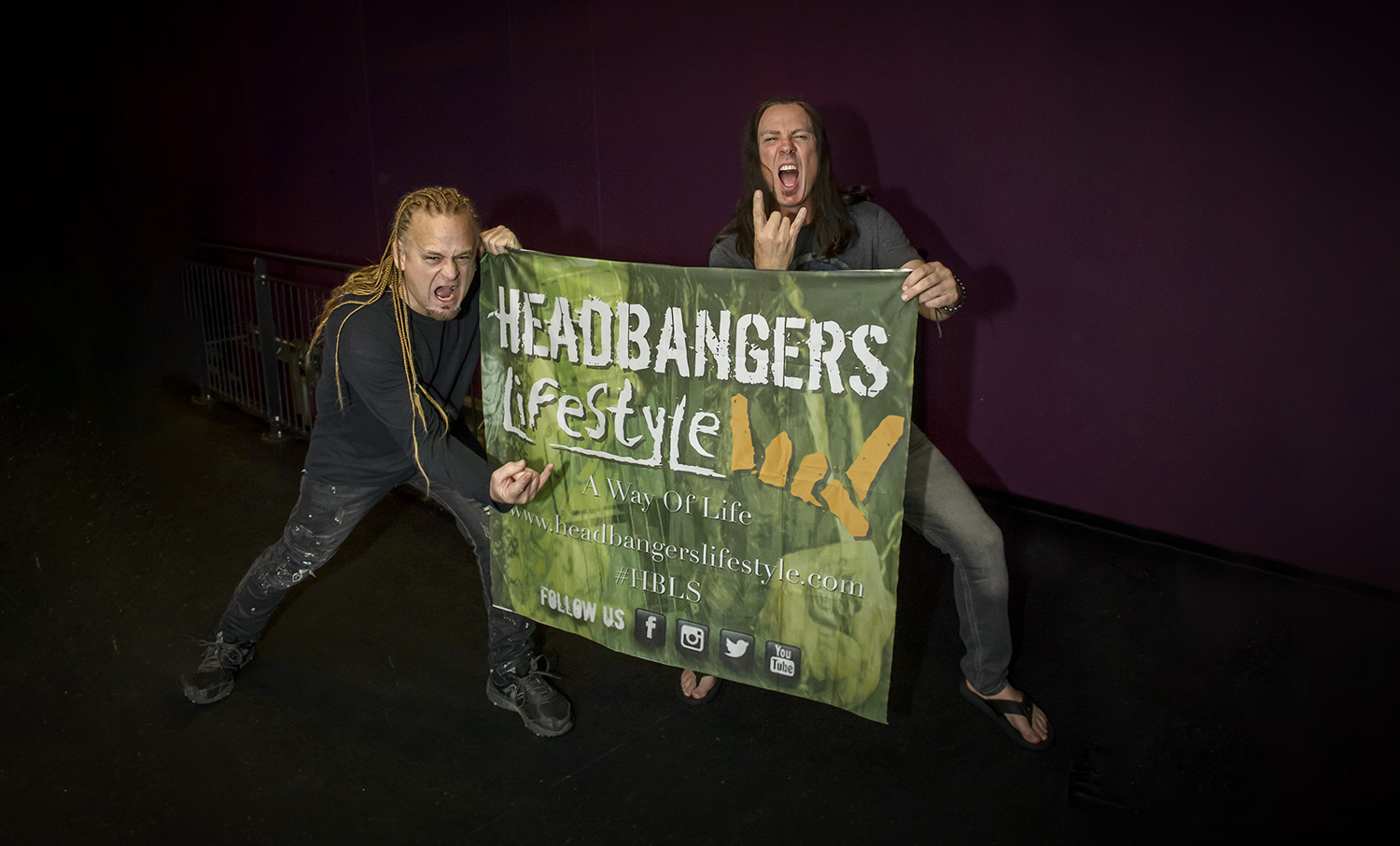 #kamelot #headbangerslifestyle #hbls #lilorocks #evergrey #visionsofatlantis