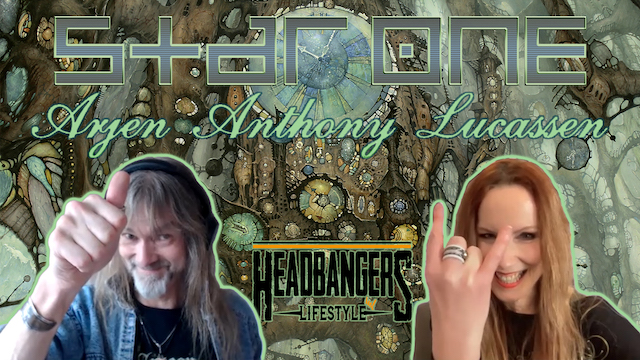 Video Alert | Arjen Anthony Lucassen of Star One and Ayreon
HeadBangers LifeStyle's Lilo recently had an online interview with Dutch musician, songwriter and producer Arjen Anthony Lucassen who is most famous for his progressive rock and metal opera project Ayreon. But in this video Arjen talks about the new, long-awaited, third studio album `Revel In Time' [Release date: February 18th, 2022] of his other project Star One.
WATCH THE FULL INTERVIEW ON YOUTUBE HERE
Don't forget to like and subscribe to our YouTube channel while you are there. It's highly appreciated.