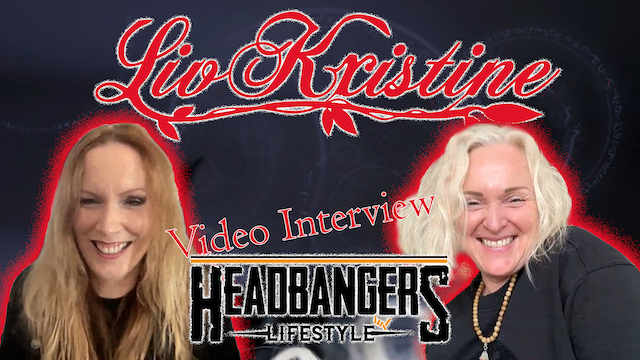 Video Alert | Liv Kristine Up Close & Personal
Occasion: Norwegian singer Liv Kristine will release her new sixth solo album `River of Diamonds' on April 21, 2023 via Metalville.
In this online interview HeadBangers LifeStyle's Lilo has an up close and personal conversation with Liv Kristine who made a huge name for herself during the 90s and the millennium. First with the Norwegian goth, doom metal band Theatre of Tragedy and later with the Norway/German symphonic metal band Leaves' Eyes. Parallel to that Liv also built a successful career as a solo artist and in 2017 she joined forces with her sister Carmen in the gothic, folk band Midnattsol.
Liv has an impressive track record of 19 recorded albums so far and besides that she has also proved her talent with tons of collaborations and guest appearances over the years.
In the last nine years, Liv has taken a big step back due to personal circumstances, but has found her way back to herself and `River of Diamonds' is about that journey.
WATCH THE VIDEO ON YOUTUBE HERE