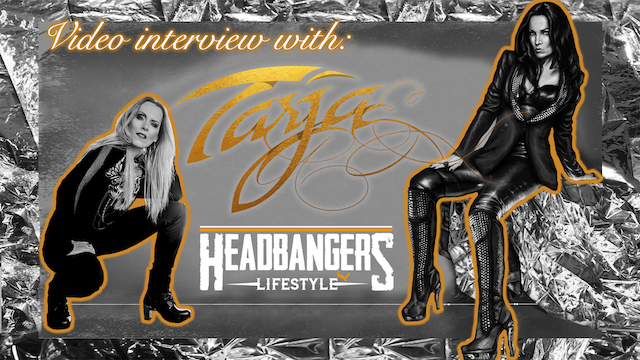 Video Alert | Tarja Turunen – Up Close and Personal
Occasion: Finnish singer Tarja Turunen [ex-Nightwish] will release her new album `Best of: Living The Dream' on December 2nd, 2022.
In this online interview HeadBangers LifeStyle's Lilo has an up close and personal conversation with outstanding singer Tarja. Of course, they talk about her brand-new double album release `Best Of: Living The Dream', the song selection and Tarja's impressive 15-year career as a solo artist, but they also touch more personal topics. Like for instance being a mom, personal circumstances, self-reflection as an artist, what the fans mean to Tarja and celebrating Christmas.
We know this is a long video, but in this conversation Tarja speaks very openly, she is so relaxed and being such a wonderful, kind and funny soul, therefor we think it is worth sharing the entire conversation. Enjoy!
WATCH THE VIDEO ON YOUTUBE HERE