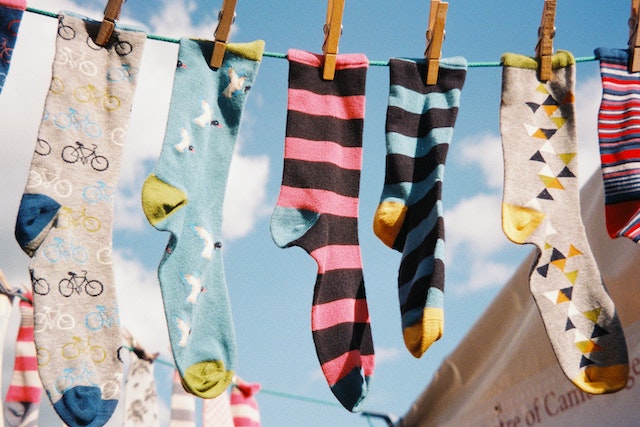 Blog | Stance socks start to rock!
I admit; there's no gift easier to find than socks once a person stated his interest in Happy Socks. Colourful, quirky and refreshingly new they caused a tidal wave in the market. Men, usually dressed casual and basic, were drawn and lured to make a fashion statement rather than stick to their sport socks.
GROWN UP
For myself, the colours and prints were a gift. Mainly dressed in black in the past being a metalhead, I started to slowly turn. Nothing easier than matching your blue jeans and shirt of your favourite band with colourful socks used in the band logo or print. Slowly but surely, it took shape and in the meanwhile I only rarely wear my merchandise switching to colourful shirts, socks and shoes completely. Not being fashionable at all, socks turned me into (yikes!) a grown up with a need for colour. I guess the darkness of my favourite music evokes me to step forward and embrace a lighter shine and more colourful presence once I changed my mindset.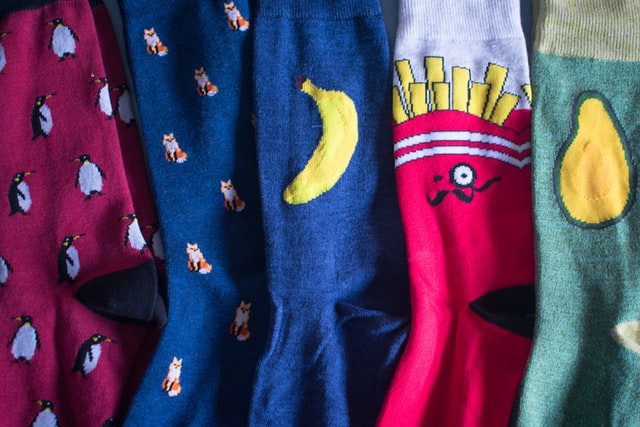 Not in the least because of friends, relatives and family, who embraced the change, showering me with socks. Every birthday, annual festivity, I see my sock drawer expanding. My collection expanding rapidly, I now don't even need to launder for weeks and not run dry on socks (changing every day!). Yes: it won me over. With the colours and prints of the Swedes producer wavering out over the globe, in its slipstream many tagged along colouring the feet of many. A tidal wave of colours and prints hit the grey streets drenched in mediocrity of everyday life.
STANCE SOCKS
2009 saw 5 friends with a vision join hands. In San Clemente, CA. they started to launch their own unique, and colourful line of underwear and socks, adopting the slogan "The Unusual Threat" covering their ideal. Boosting their creativity to an impressive high the office is equipped with a skate court and fitness room keeping the ideas and designs coming. A decision making them one of the leaders in the field focusing on extreme quality matching their design.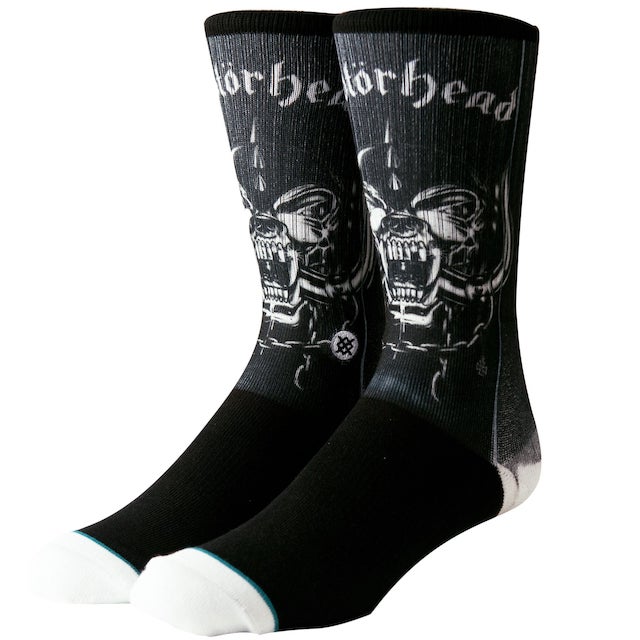 In the meanwhile, as much as the world adopted this new wave of colourful socks, artists and athletes also got on board, boosting the brand's enormous potential. Alongside appealing names such as NBA star Alan Iverson and pop icon Rihanna, Stance expanded their reach into the market with an influencer cast nicknamed Punks & Poets. With the ever-changing market boosted by social media as an outlet for influencers, Stance went into warp speed. The brand expanded their catalogue from colourful to branded merchandise such as sport teams (FC Barcelona and a host of NBA teams), action heroes (Marvel), bands (Grateful Dead) movies and sub culture brands. Memorable are their Slush Puppy socks and the epic green crew socks "I know him!" featuring Will Farrell's Buddy character from the Christmas movie Elf.
HEAVY METAL SOCKS
Recently the brand caught my attention by launching a couple of acts appealing to me. First catching my attention on Instagram, the new Iron Maiden socks Night City scrolled by soon followed by Slayer's Show no Mercy pairs.
Meanwhile, I took a deeper dive into their collection and found a wide range of socks from these acts featured in webstores worldwide. Aside the two variations of Slayer's `Show no Mercy' crew socks you can find Motörhead's snaggletooth in nifty black (what do you expect?!) and a variety of Guns 'N Roses socks. Though I'm no fan of Axl and Slash' band, the yellow band logo socks definitely are attractive to fans and rockers. More attractive than the later released `Appetite for Destruction' pair featuring the iconic heads featured on the artwork after the initial art was banned.
Iron Maiden's `Night City' also was proceeded by a more colourful sock featuring the debut album's full colour cover art with Eddie's memorable eyes wide open glace. Fabric feels more like that of a sports sock with stretch and synthetic weaving for sturdy fit. It does, because of that, stretch the print making it lose colour visually. This is where the comfort of cotton weave wins it. The print doesn't fade into stretch as it is woven into the fabric of your socks. `Night City' is more comfortable and softer. The image of Eddie from the `Killers' album art and lightning over black surface add up. Not the most stunning in colours, it definitely is a tight fit for any fan's first entry on the path to colourful enlightenment. It matches your black wardrobe!
Slayer's `Show No Mercy' sees the same two versions. A sporty shorter first edition with album art featured and the cotton crew version for comfort. Both in pitch black, again; to match your wardrobe and stance.
METALLICA
In 2019 Heavy Metal's biggest act Metallica also partnered up with Stance for a collaboration, but until now these have not reached Europe and the socks apparently were only administered for direct sale through the band's website. Needless to say, band and brand put their best foot forward for this collab. The grey `Black' album socks are tailor made for the black dressed fan as where the other 3 versions are more appealing to the colour wearing metalheadz. The socks' colour transferred from the album art is interlaced with an embroidered logo on the side. An interesting choice adding up, as they are freakin' striking!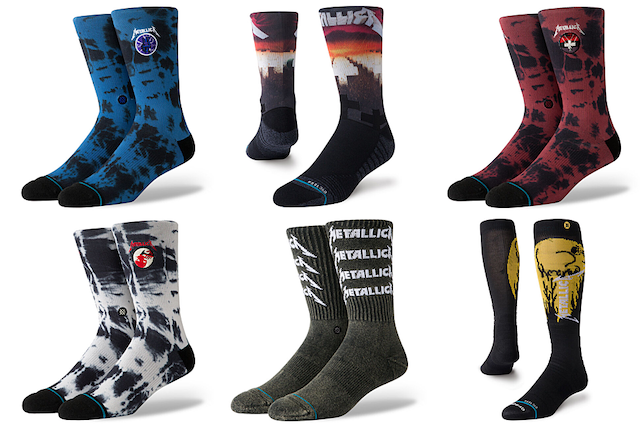 The `Kill 'm All' hammer falling down, the darkened blue `Ride The Lightning' electric chair, and the cross from `Master of Puppets' simply stand out on this design. Looking beautiful and exclusive, this might be the best of Stance's wide collection to date. Going back in time I also discovered the first editions of these band branded socks already going for sky high prices on eBay and Etsy. Becoming more iconic overtime, it is also great collectible gear to have. Be aware; once you descend on this path, there's no going back!
Win in this: you will NOT stain your Slayer underwear as "Divine intervention" dictates that `Hell Awaits'. No matter how undisputed your attitude is!