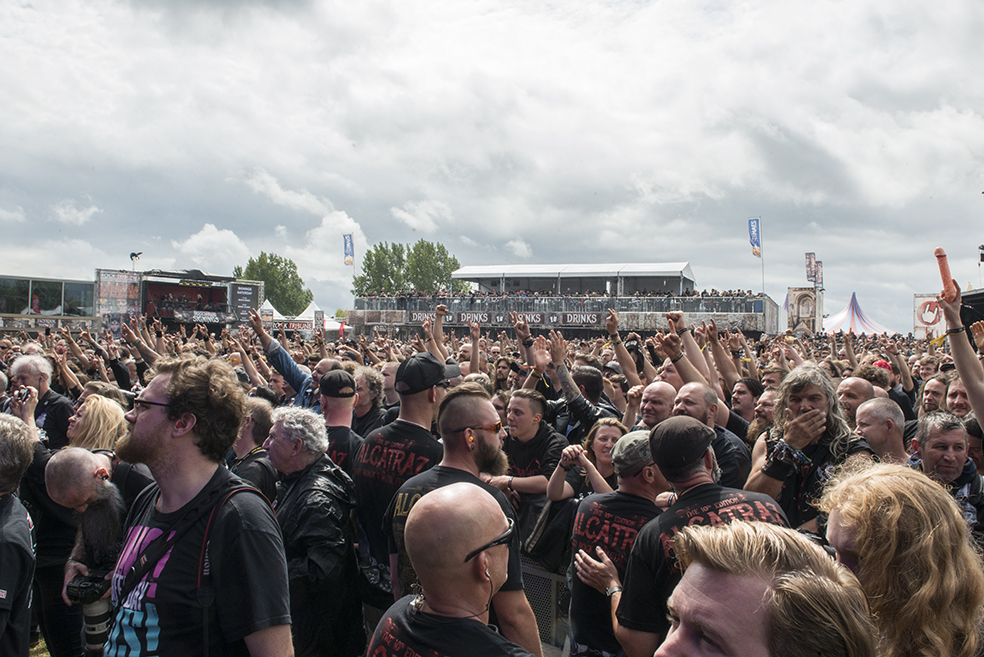 FESTIVALS
By Johanne James
Hey there,
Festivals can be heaven or hell for musicians.
Depending on the event itself of course, not to mention any names. You arrive, you hang around for a bit, you get your passes and wristbands, you hang around a bit more, you set up, then you play, then tear down your equipment, for those of us not lucky enough to have crew do it for us, you have a signing session, you shower, you eat, you hang around a bit, you load up your truck, for those of us who are not lucky enough to have crew do it for us, then you leave to do it all over again the next day, or at the next festival. Sound familiar? Yep, then that's what it's like for the majority of musicians. What else do you want or need to know? Then again, they are so much fun, so please don't let my earlier comments dissuade you.
For me, I have to have enough time to make sure that my equipment is set to perfection.
There is a name for it; OCD. But that's a topic for a future column! Now that sounds familiar. Luckily you do a line check to make sure that all can be heard or sounds good or whatever, then off you go. If you don't have your own sound engineer, then you are at the mercy of whomever or whatever you get. Oh man, and that can be, let's say, hit and miss. More like miss to be honest. Can't hear the guitars? What? I said, oh never mind. Okay mate, I'll turn up the vocals. All musicians will have a story to tell of the highs and the lows of playing these events and some of the tales can be very entertaining.

We once played at a festival in Slovenia, but the plane was two hours late leaving Stansted to Venice.
Well let me tell you, once we got to Venice airport the driver, poor thing, had already been waiting for who knows how long, we got into the vehicle and off we went. We were hanging on for dear life as he drove like a complete nutter, or mad man, for those who are not familiar with the term nutter. I thought I would be buried in Slovenia! He also had to make a number of calls to the stage manager to let him know what equipment was needed because there was no time to set up. It was the scariest two hours of my life! When we arrived, shaken, stirred, battered and bruised we literally went straight on stage. Good evening everybody, we are Threshold and we are very pleased and lucky to be here. To say the least! That is an experience I would not like to repeat, and I'm sure nobody else would either. We have all been there. Anyway, we came, we saw, just, we conquered, I think? We had a great time. You do get to see and meet some great bands whom you can share your tales with, and they do have the same things in common. But if it wasn't for music what would we have? This is what we are and do it for. Without it, well let's say we would be rather miserable.
More often than not it leaves us with great experiences and stories to tell.
Peace my friends. Johanne



Headerphoto by DCH Photography