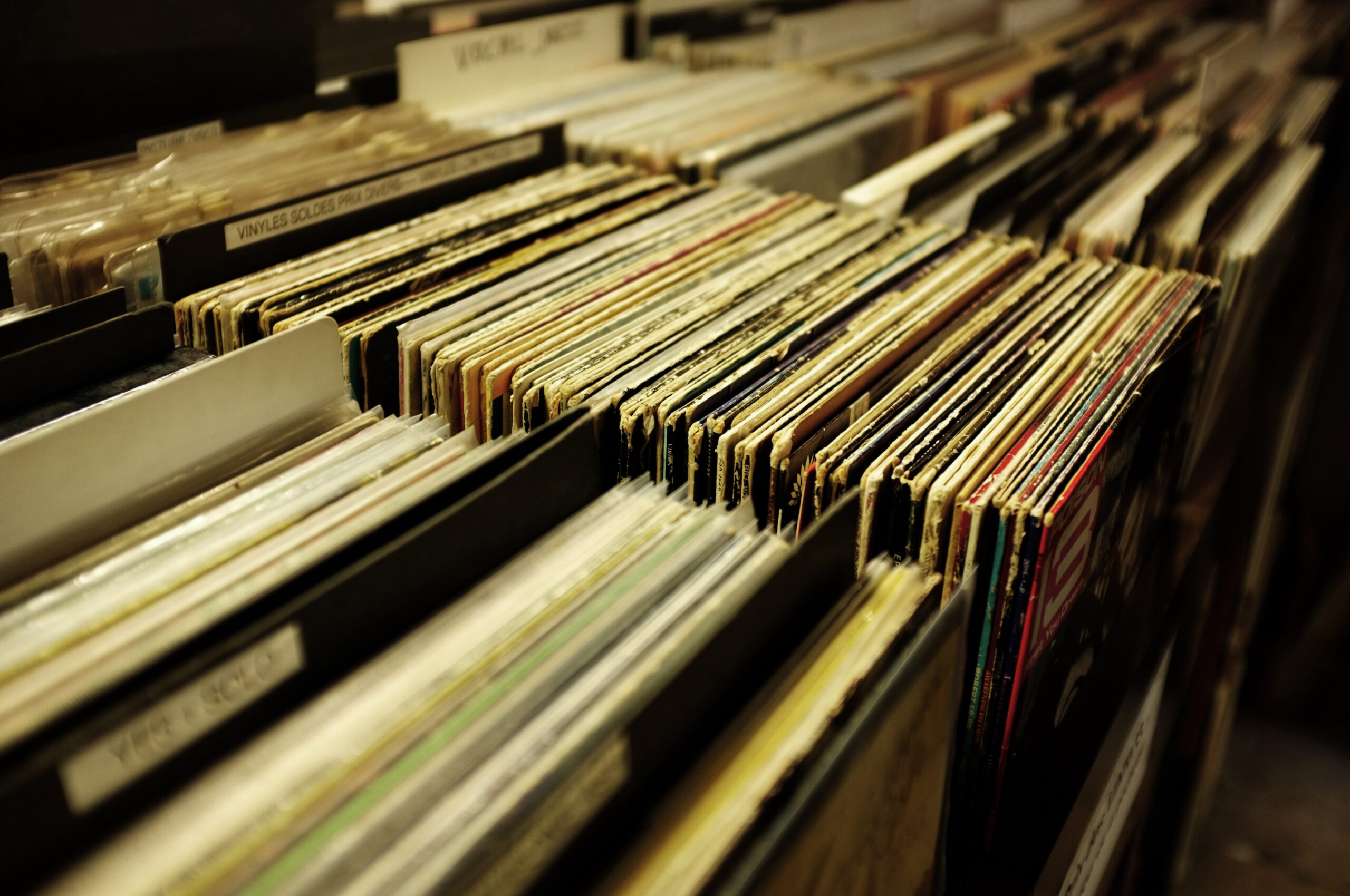 LILO'S BLOG
On A Treasure Hunt
Who of you out there fondly remember to those good ol' days, where you really had to put some effort into getting your hands on certain albums, import cd's, special limited releases, bootlegs, coloured vinyl and other underground obscurities? Not to mention the era of tape trading…
ORDERING A CD ONLINE BECAME ALMOST LIKE ORDERING A PIZZA AFTER WORK.
You do a quick research on The Net to see who provides the best prices for the new releases that are on your wish list. Also finding yourself special, limited editions and super cool vinyl releases on Internet shouldn't be a real problem these days. You stuff your virtual shopping basket, you pay, you log out and that is that. If you are lucky your newly bought treasures are delivered within 24 hours. Awesome! Yesssss! Can't wait!
But isn't this a whole different level of excitement compared to snooping around in a good (second hand) record store – if you can find a decent one these days?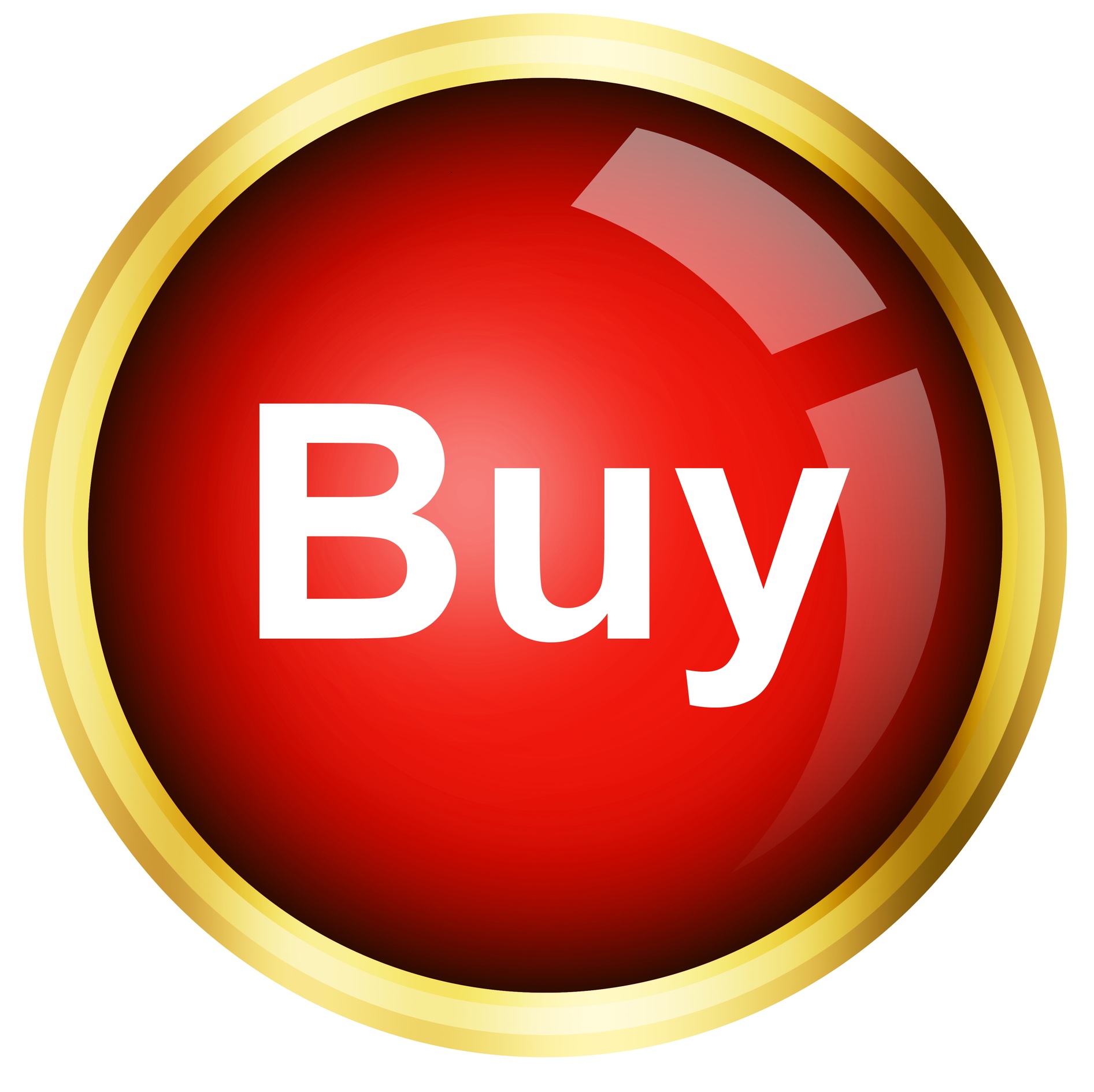 HURRAY! FOR THE CD/COLLECTORS FAIRS AND FESTIVAL MARKETS.
CD/collectors fairs and festival markets are a real Walhalla for us treasure hunters. Here you can most likely find what you are looking for, both old and new releases. Yes, let the hunt begin! Searching through all these storage bins and old boxes, you have to put some real effort into it. The constant clicking sound of CD covers and the smells of dust, basement, attic and other funny aroma's that comes along with all the LP's, adds to the sensational feeling of going on a hunt. Of course you totally ignore the people that are breathing in your neck, waiting to take over your spot. Ha!.
The only downside is the fact that most of the providers are international distributors and owners of their own mail order departments and they sure as hell know the value of their goods!

CITY TRIPS CAN BE VERY REWARDING.
Recently I was strolling around in Stockholm, Sweden in a neighbourhood I wasn't familiar with. Not looking for anything in particular, I stumbled on a vintage shop that has pots and pans, books and vases, but also offered a great amount of second hand CD's and vinyl and in the basement there was even more. This place was stuffed and you really had to look up and down, beyond and under, because there was a lot to discover.
Eventually I bought the Iron Maiden 2-DVD `The History Of Iron Maiden Part 1: The Early Days' (my favourite era of Iron Maiden) and a DVD of Lynch Mob, `Revolution Live!' (George Lynch is such a fantastic guitar player!!!).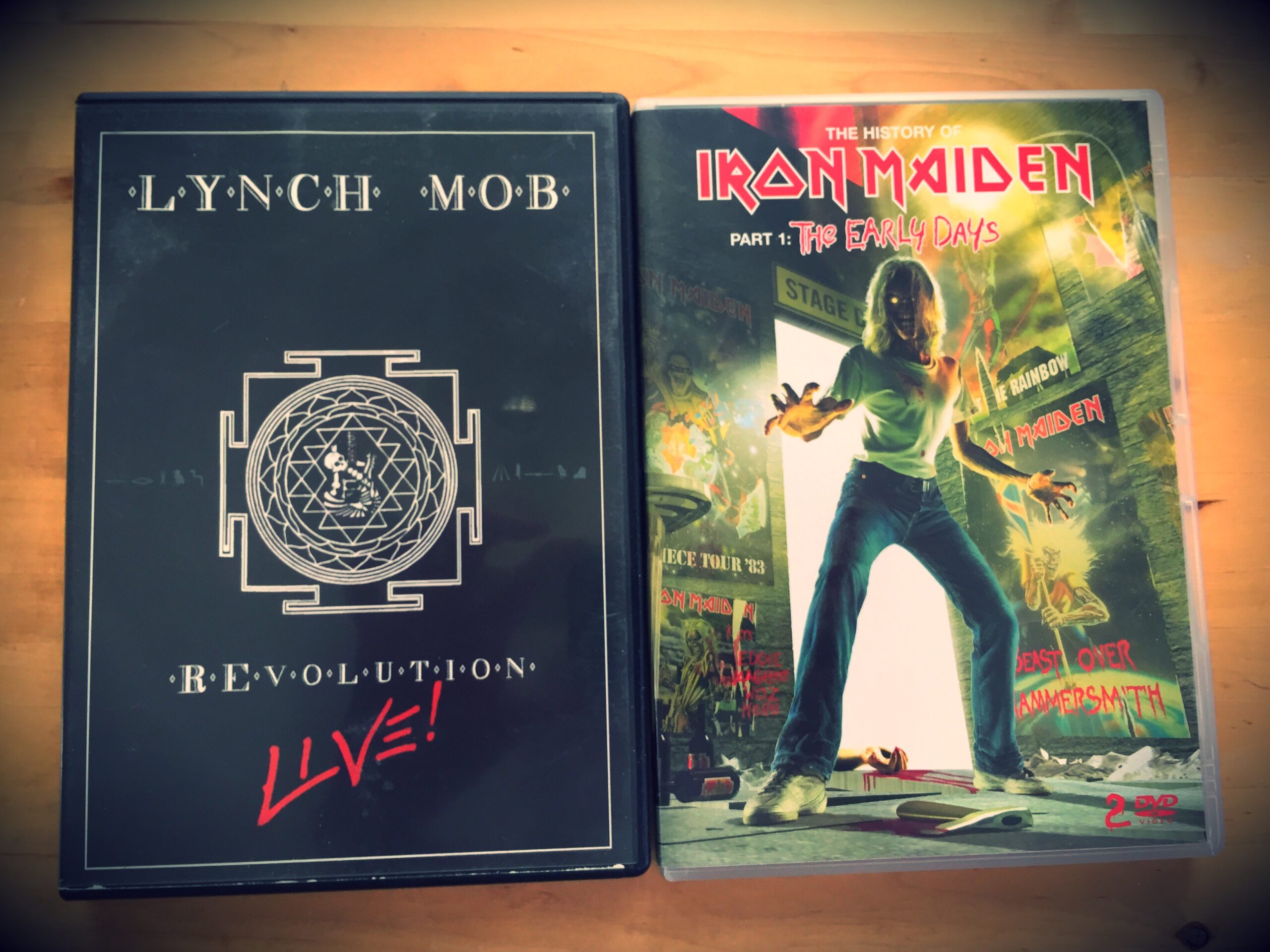 One street further I passed an antique shop, selling art and kitsch; expensive stuff. At first I wasn't interested to go in but luckily I did after all, because somewhere in the corner on an ugly, old wooden table there was a small basket with vinyl singles. Wow, and there was even some hard rock in there too!!!
For nostalgic reasons David Lee Roth `Just A Gigolo/I Ain't Got Nobody (Medley)' (on side two, is the remix version) was a catch for me. But what I never expected to find in there was the single `The Hollow' of A Perfect Circle. And both for just a few bucks.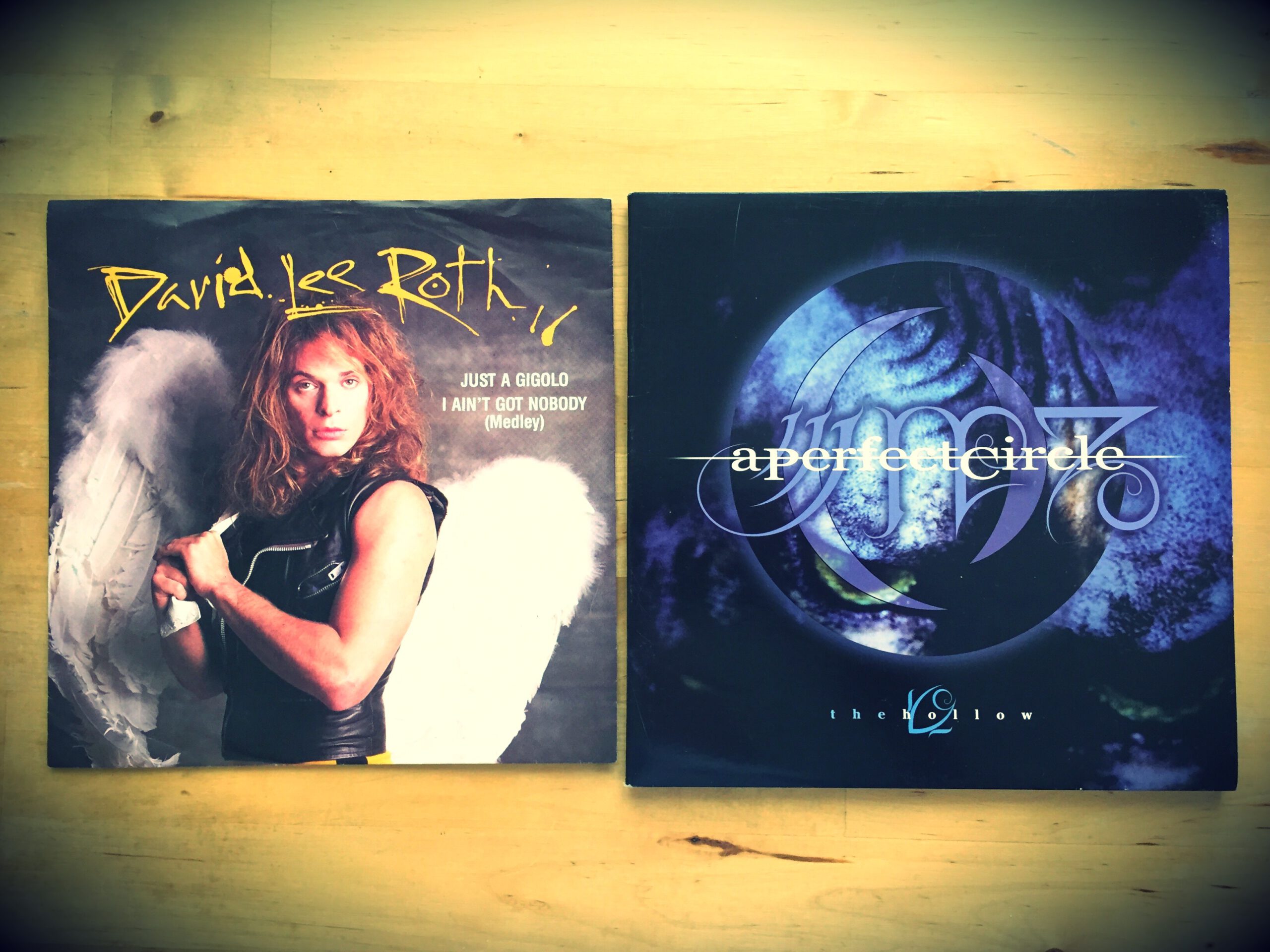 I'm sure I could have found all these four treasures on Internet, but finding them unexpected in a random vintage store when you are not looking for it, is the ultimate treasure hunt, if you ask me.

So never ignore the opportunity to visit curiosa and second hand stores in another town or country (or maybe even in your own hometown), because you never know what treasures are hidden in there, waiting for you to discover.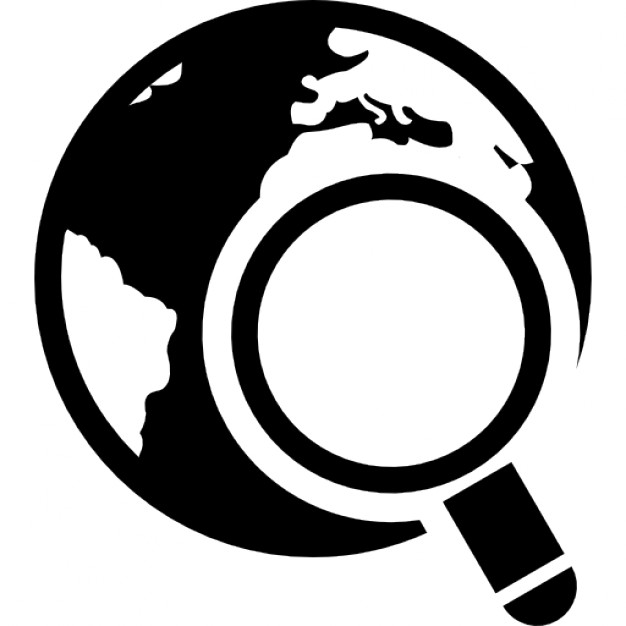 Do you have any tips for second hand stores in your town/country that I should visit, let me know in the comments below!
—