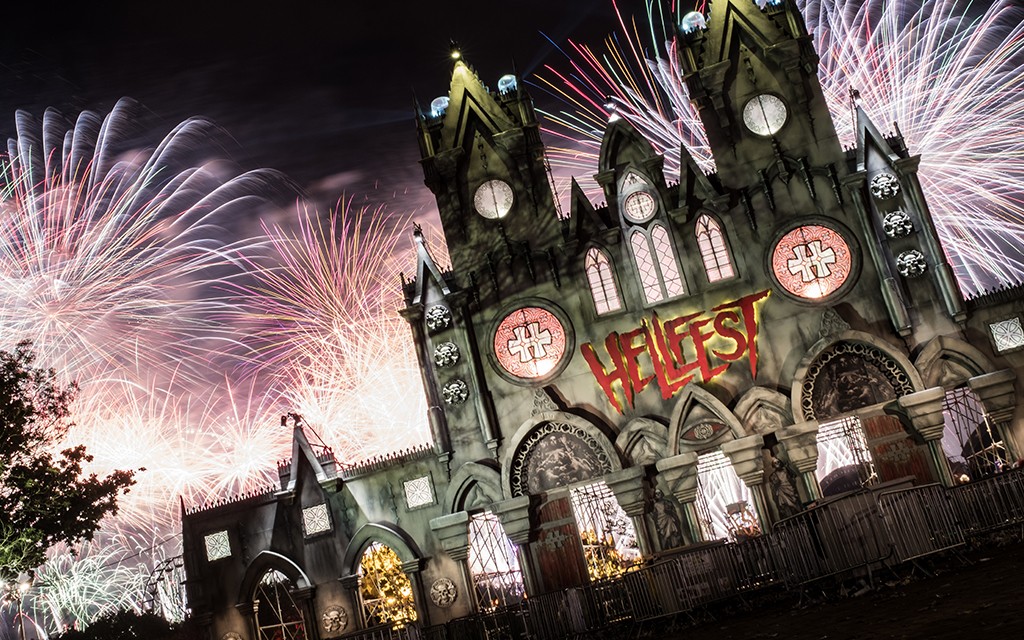 LILO'S BLOG
HELLFEST OPEN AIR 2018: A True Walhalla for metal fans
Agenda: checked…
One of the things I always really look forward to at the beginning of the year is that the festival season will kick off anytime soon and will have its full blooming during the summer months. For us metal heads there are enough events to note in our agenda, since there are many festivals that focus on heavy music, whether they are small and local events, underground gatherings, or big national loud festivities with a long tradition, I think there is a lot happening in our scene. And if you are willing to travel to other countries the offer is even bigger and almost throughout the year. Celebrating a summer or winter vacation in form of the relative new vacation festival concept such as Metal Days and Winter Days of Metal, or jumping on a festival cruise, is also getting more and more popular. This year my festival season began very early actually, by joining the exclusive 70000 Tons of Metal Cruise in February at the last minute and for the first time in my life. I must say it was an experience to look back on with a great smile and it was definitely totally different than the `regular' metal festivals I'm used to [my full report can be read in Aardschok Magazine issue March 2018].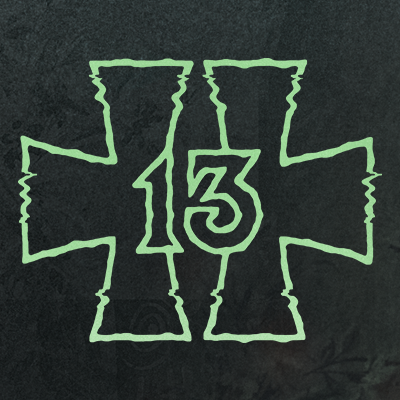 What else this year?
One of the festivals I really look forward to go to this year is HELLFEST OPEN AIR. This 3-days out door festival is happening in Clisson, a tiny town in the south of France and which has a tradition of 13 years [before that it was called the Fury Fest, run by another organization]. As a warming up, Hellfest organize the `Warm Up Tour 2K18', which will take place from 26th till 30 April, in the local area, featuring the bands Ultra Vomit [parody metal], Display of Power [a Pantera tribute], a DJ and a local support band. Also having an air guitar contest, an interactive photo booth, metal karaoke, video projection and exclusive merchandise will definitely spice up this warming up. [More info about tickets here.]
The actual festival will be on 22nd, 23 and 24th June, which is unfortunately indeed the same weekend as Graspop Metal Meeting in Belgium, but for those metal heads who can't wait to bang their heads, Hellfest will open their gates of hell already on 21st June for a pre-party in the Metal Corner and on the Hellstage.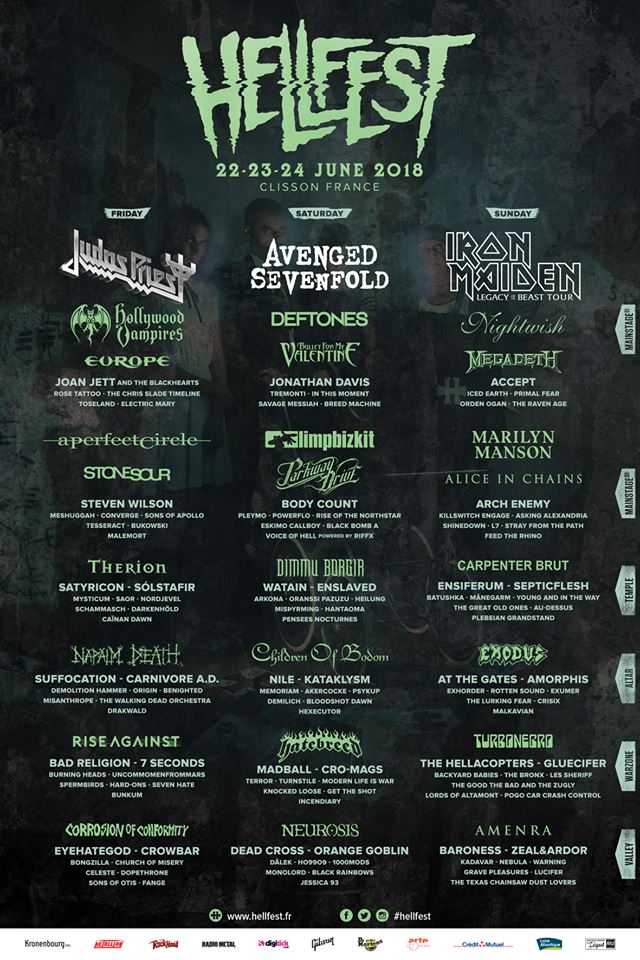 It's a lifestyle experience.
Over the years Hellfest has become one of the biggest and most popular metal festivals in Europe [over 150.000 visitors in 3 days] and the organisation even recently won the `Best Big French Festival' award [congratulations guys!], which probably makes also this year's edition to be sold out any time soon. I have been to Hellfest twice actually and besides the great weather, which always benefits to a great festival feeling, I felt Hellfest is more than just a festival, in fact it's a real lifestyle experience, a festival that distinguishes oneself from other competitors by for instance the thrilling decoration and its vibe: super cool looking sculptures, stage design and stand designs, which makes you feel like you are in a adventurous, dystopic Mad Max movie.





This year's line-up looks like a blast for sure with over 150 bands [from traditional rock and heavy metal until, punk, death metal, black metal and extreme metal] that will make noise on 6 stages [2 main stages and 4 sub genre stages] in total. Next to the more established names such as Iron Maiden, Europe, Nightwish, Marilyn Manson, Dimmu Borgir and Judas Priest, there are a few surprises, like true veteran Joan Jett & The Blackhearts, Rose Tattoo and A Perfect Circle. I'm sure a lot of you will agree on me that Hollywood Vampires is a very cool surprise and a band to really look forward to. But between all these rock and metal giants, there are also bands with a less famous status that get their chance to shine. And that's a great concept; to feature the wide and also underground spectrum of the metal genre. Besides the live sensation a girl like me needs to shop and the extreme market will be the answer but also paying a visit to the booth of my favourite clothing brand Hyraw [also involved in the visual designs/artwork of Hellfest] will be on my to-do-list for sure. But there are more entertaining activities squeezed into these 3 days, like a sexy female fire dancers show, signing sessions, the Voice Of Hell experience, the Big Wheel, the skate park, fireworks, getting a tattoo salon and the DJ experience, and I'm sure there is lots more to discover while you're there.

So, lets jump on this Crazy Train and see you in a bit!
—
Ticket info here.
Visit the Hellfest Facebook Page here and find more info about the line-up and facilities on the Website of Hellfest.