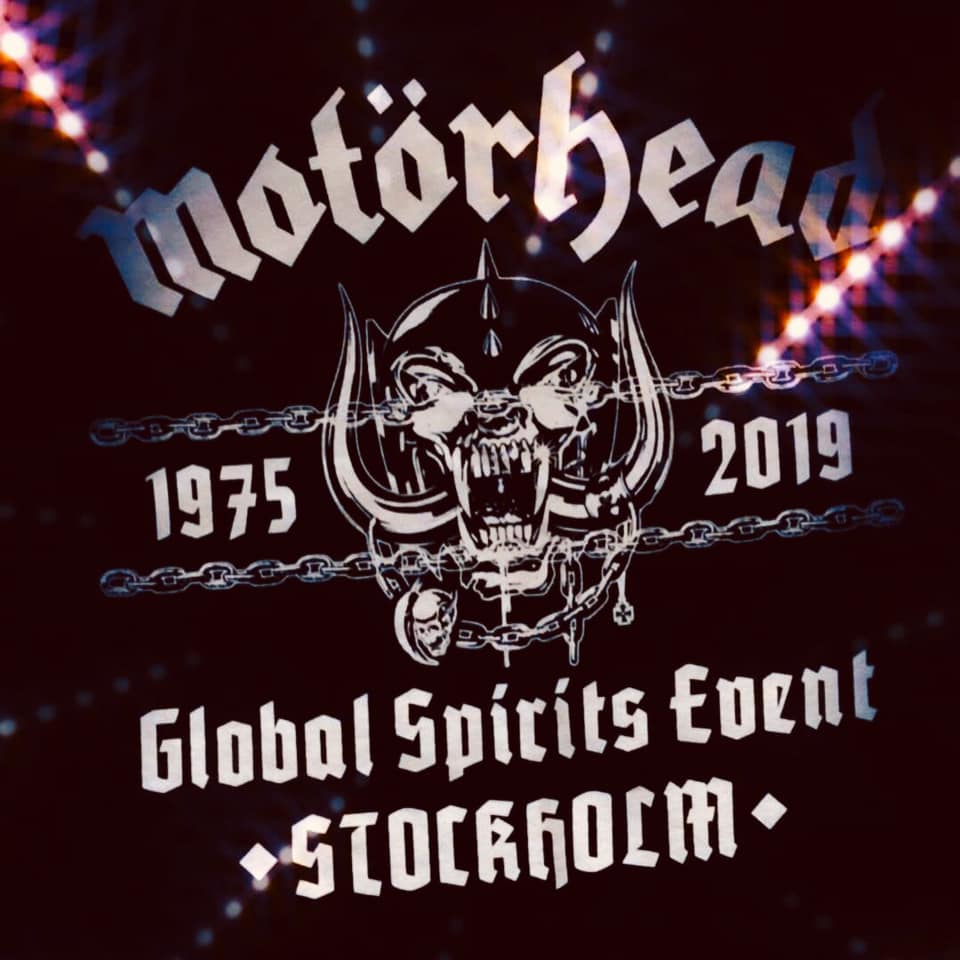 LILO'S BLOG
#cheerstolemmy
Motörhead
Yes, we all do love Motörhead! Don't we? And hell yeah, we all do love Lemmy Kilmister in particular, just the way he was. [May He Rest In Peace.] Motörhead and specifically Lemmy, set the standard for the true rock 'n roll lifestyle since the mid 70s which became a blueprint for many bands since then. Motörhead was also the kind of band that has always been around and blended in with whatever festival line-up there was, simply because, according to Lemmy: "We are Motörhead and we play rock 'n roll." When the iconic rock 'n roller died on 28 December 2015 and therefore the end of Motörhead, the music world went silent, but oh boy, rock 'n roll-heaven was shaken `fucking' up for good. No, the music world isn't the same anymore since that day, but Motörhead and Lemmy left us all a huge legacy that gives comfort and joy to the remaining band members, the fans, friends, family, colleague musicians and then there is of course War-Pig "Snaggletooth", the symbol of Motörhead that will hold the flame forever.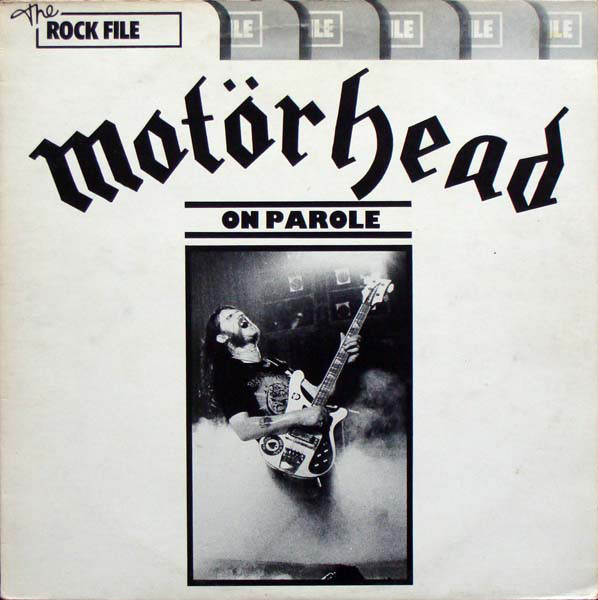 Motörhead Spirits
I remember I got myself the Motörhead compilation LP `On Parole' [released in 1979] one day. I was in my very early teens and this album was my starting point for enjoying the loud decibels of Motörhead. Being part of and living the rise of the New Wave Of British Heavy Metal in the early 80s as a young teenager made me a metal crusader for life. Over the years I have seen Motörhead on stage several times and I actually even had the pleasure to talk to some of the guys as a journalist. The classic Motörhead repertoire is timeless and invincible, but the great thing is that Motörhead definitely always managed to keep its true spirit in music and lifestyle during their career, no matter what trend was going on, and the last two albums `Aftershock' [2013] and `Bad Magic' [2015] are no exception. So when I received an invitation for the private event `The Global Launch Of Motörhead Spirits Portfolio' from the Swedish company Brands For Fans AB, I didn't hesitate to book a flight to Stockholm to find out what this was all about.
Obviously worldwide people are celebrating Motörhead, paying their tribute and homage to the loudest band that the world has ever known in various ways and Motörhead itself already figured out several years ago that having your own beverage would be adding up to the rock 'n roll lifestyle even more. Yvonne Wener [Business Manager] and Sari Wilholm [PR & Marketing Manager] understand that concept and started their company Brands For Fans AB about seven years ago. Their mission is to help fans coming closer to their bands by producing a wide range of beverages [from wine, craft beer till vodka and whisky/whiskey] in collaboration with the artists. They also have been working closely with the Motörhead team for several years now.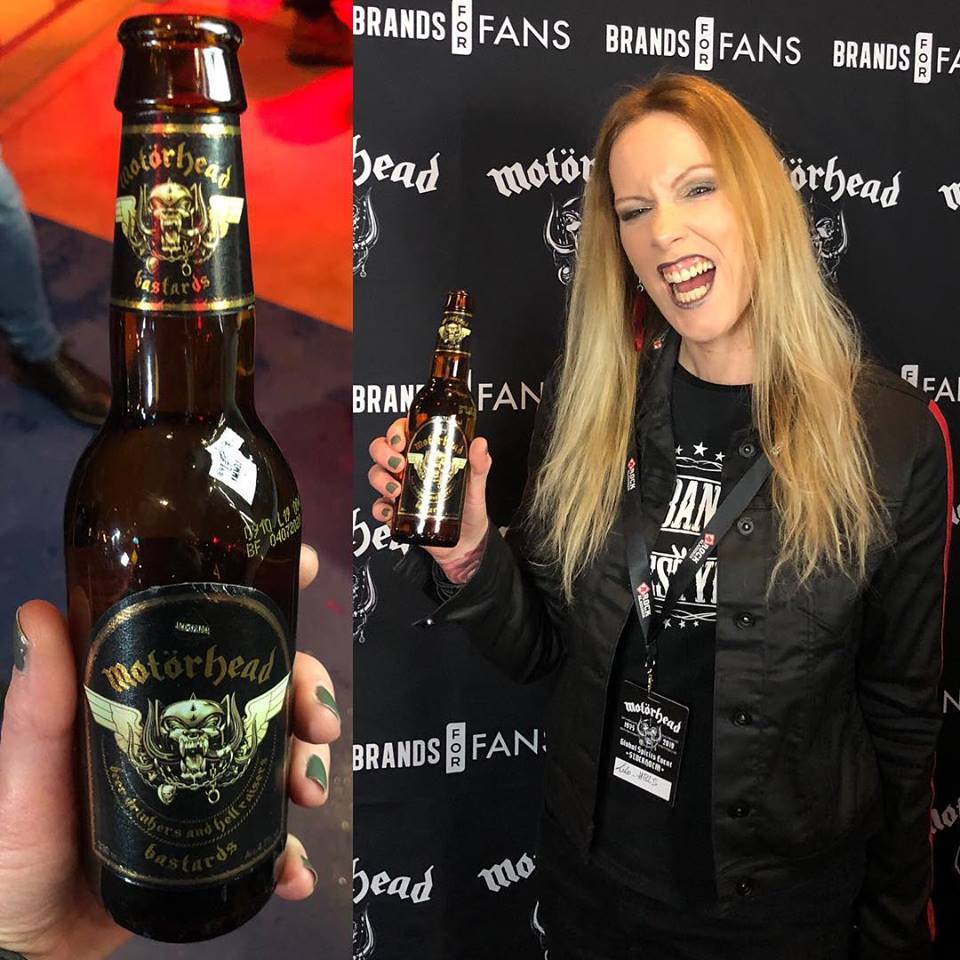 #cheerstolemmy
When I entered "The-Place-To-Be" for this private event, the super cool Urban Bar & Restaurant HILMA in downtown Stockholm, I was welcomed by getting a Motörhead Bastards Lager beer and asked to pose for a photograph like on a real premier event, which felt very festive right away. Right after I ran into Yvonne and she told me that this two-hour event is all about celebrating Motörhead. ,,We didn't want this party to be too big, but also not too small. There will be about 130 guests, who are mainly family, friends, people we work with and to us it was important we invited people who know Motörhead. It is kind of weird maybe to do this for a band that no longer exists, but it is a celebration and tonight it is all about Motörhead only.''

And Motörhead it is. There is Motörhead music coming from the speakers, there are bowls filled with Motörhead beer bottles placed everywhere free to take, the Motörhead logo is everywhere, there is also finger-food and all the guests seemed to have a real good time. After the walk in and getting comfortable, Sari welcomed everybody on behalf of BFF, from the little stage in the back of the venue. She also let us know that drummer Mikkey Dee supposed to be here tonight, but unfortunately he is still in Los Angeles and instead we got a personal video message recorded in the famous Rainbow Bar & Grill, which was the second home of Lemmy. After the officials it was time for live music and more booze to spice up this global launch of the Motörhead Spirits Portfolio.




The Swedish trio Satan Takes A Holiday [with somewhere halfway a cool guest appearance of Burlesque dancer Pepper, who is also the singer for The Heard] rocked the stage with good old Motörhead tunes like ,,Damage Case'', ,,Iron Fist'' and ,,Kill By Death''. The heavy rockers Lucifer sealed the deal by performing ,,Bomber''. Music and the introduction of the Motörhead drinks were alternated and we all #cheerstolemmy with a glass of MH Vodka, MH Iron Fist American Prime Whiskey, the recent launched MH Premium Dark Rum, MH American Whiskey like Lemmy wants it [his "Swiskey"] and as the final premiere we toasted and tasted the smoky shot `Bomber Rock Shot', which was actually created with the help of Johanna and Nicke from the band Lucifer and a selected group of fans. How cool is that! Well, I am not going to lie: I am absolutely not an expert in the alcoholic department and therefor I won't give you a review of the Motörhead drinks we got served that evening. All I can say that it smelled intense and it burned the hell out of my tongue, but the presentation and the packaging of the Motörhead Spirits portfolio items are amazing. I heard lots of positive comments afterwards of knowledgeable guests, so this must be the real deal and a must have for fans and folks who enjoy a good drink.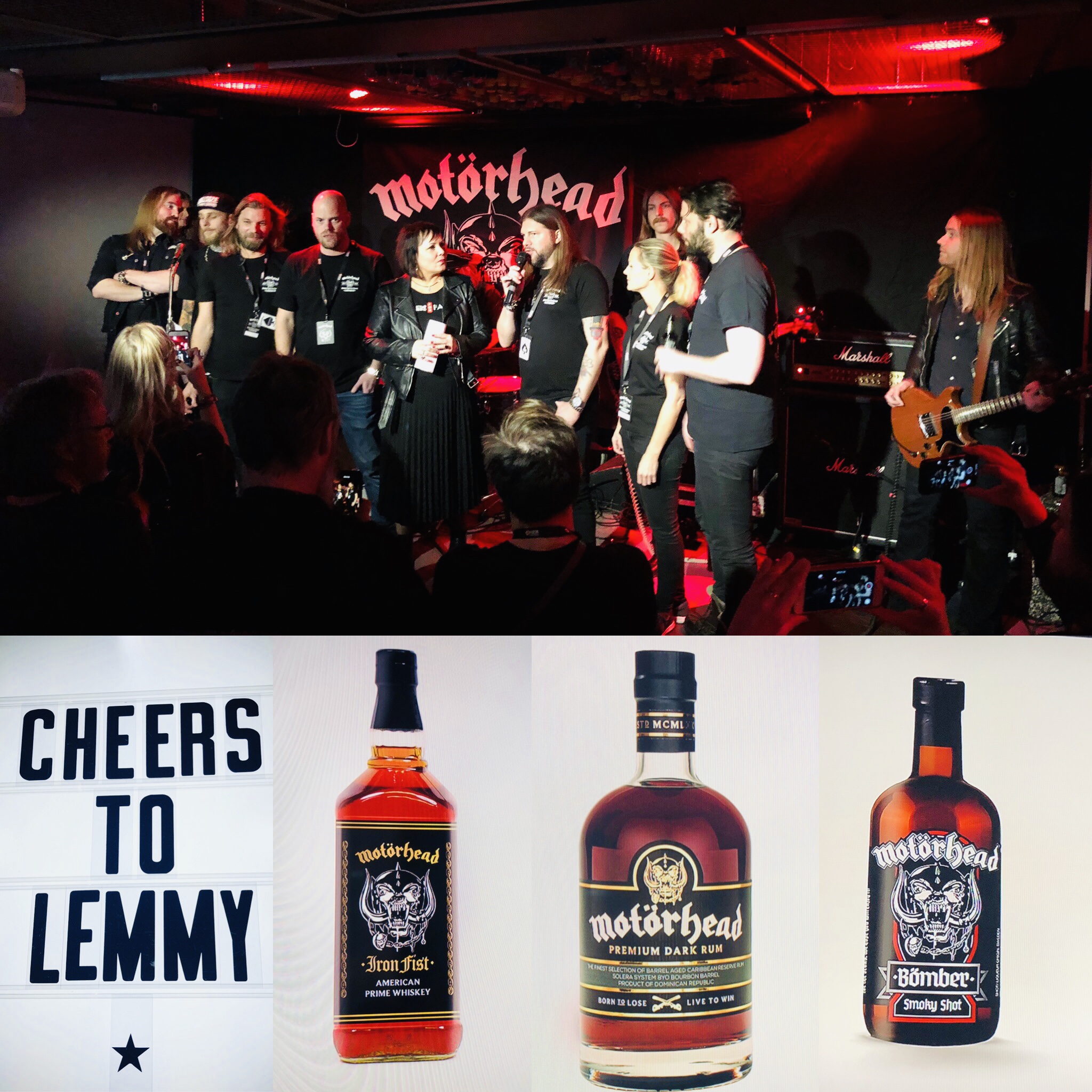 Conclusion
The launch was a great success; I'd like also to conclude that Yvonne and Sari are very dedicated rock ladies, who are very passionate about what they do. They truly want to keep the spirit of Motörhead alive and I am sure this is just only the beginning. Thank you ladies for having me on this special occasion and to all of you readers out there: Let's all make damn sure Motörhead and Lemmy will keep rock 'n rolling your lives with a smile and make sure you'll have a real good time every once in a while! Lets say it one more time: #cheerstolemmy
—
KEEP UPDATED: