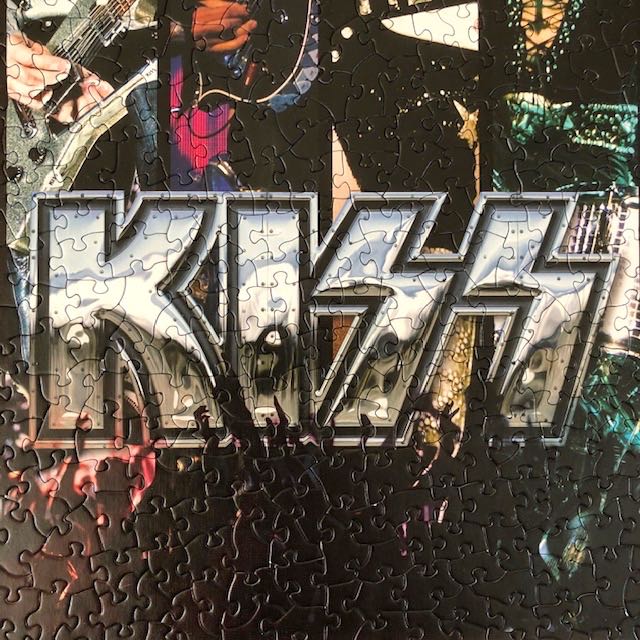 Lilo's blog-kiss
In 1000 Pieces
From the moment the pandemic and lockdown took a brutally firm grip on our daily routine and social life, I guess we all have been looking for new entertainment and hobbies while staying at home. But once the primal panic of #stayhome settled, the agenda no longer felt so awfully empty. Hail to fresh, new beginnings and traditions!
The first automatic thought was to dig up that eternally ignored to-do-list and finally make all these good intensions happen; deep cleaning the house, clear out the attic and barn, go through all these old boxes and bulging closets, re-paint the house, reorganize the garden and fix things that were bothering us for quite some time. Also, never before have we watched so many series on Netflix and soon Friday afternoon became our Happy Hour, playing classic board games like Monopoly, Cluedo, Labyrinth or card games, while enjoying unhealthy nibbles, a cool drink and some great music.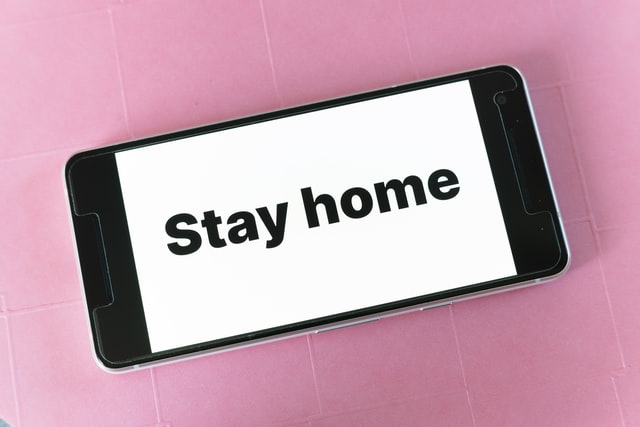 PUZZLE MANIA
I remember doing jigsaw puzzles with my parents when I was a kid but I never felt the need to do so in my adult life. But suddenly, here we are. This bloody pandemic gave the dusty image of jigsaw puzzles a second chance, an upgrade, something that is actually fun to do while #stayhome. Until this day the choice and level of difficulty is enormous, from home, garden, public sceneries, famous paintings and buildings to animals, fantasy and cartoon images. But they don't always give the ultimate kick for music fans.
The sudden worldwide puzzle mania did not go unnoticed by the music industry, because some real smart ass had a "eureka moment" and started to launch jigsaw puzzles of iconic album covers and legendary musicians and bands. Brilliant! From Motörhead's `Overkill', Judas Priest's `Painkiller', Iron Maiden's `Number Of The Beast', Metallica's `Ride The Lightning' and AC/DC's `For Those About To Rock' to Scorpions's `Blackout' and even Ghost's `Meliora', Slayer's `Reign In Blood' and Rush's `Moving Pictures. And you know what… this is just the tip of the iceberg!
And I couldn't be happier with my birthday gift: A 1000 pieces KISS puzzle "KISS, the albums".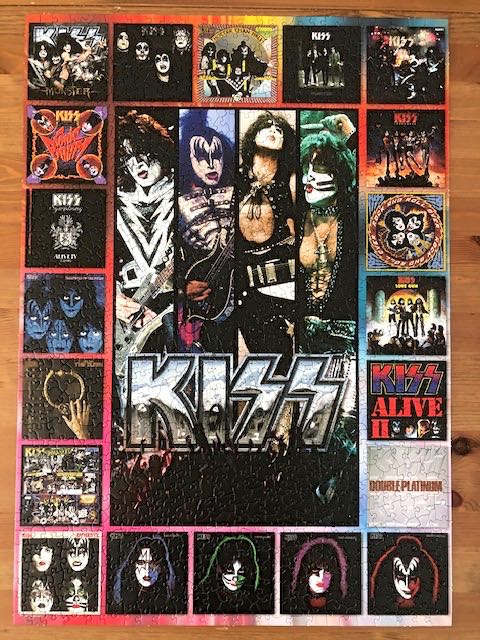 UP CLOSE AND DETAILS
When I was twelve years old I started to become a huge KISS fan, collected every piece of vinyl, playing them a million times and every inch of my walls were decorated with KISS posters. The covers, the sleeves and the little gifts that came along with the albums, were always part of the amazing KISS experience. Making this puzzle was a real trip down to memory lane and it took me right back to my KISS mania years. Of course it wasn't going to happen without KISS music, so it was the perfect timing to have the entire KISS discography blasting through the speakers, one by one. From the first note I was singing along, head banging, imitating guitar solos and drum breaks and totally feeling the vibe of what have been such an important part to me in my teens.
While trying to find the fitting puzzle pieces of the legendary `Alive II', the debut `Kiss' and one of my favourite classics `Love Gun', I totally forgot about the outside world and today's misery. Knowing all the album covers by heart, it still wasn't an easy task to finish KISS in 1000 pieces and with the help of my supportive and loving "KISS Army" at home we managed to put it together. Never ever have I studied Paul's chest hair so hard, to get it in the right place. And how fun was it to rediscover the details of the cartoon cover of `Unmasked'…? The pure black pieces were a pain in the ass but it was all worth it to be up close for a moment again with the hottest band in the world.