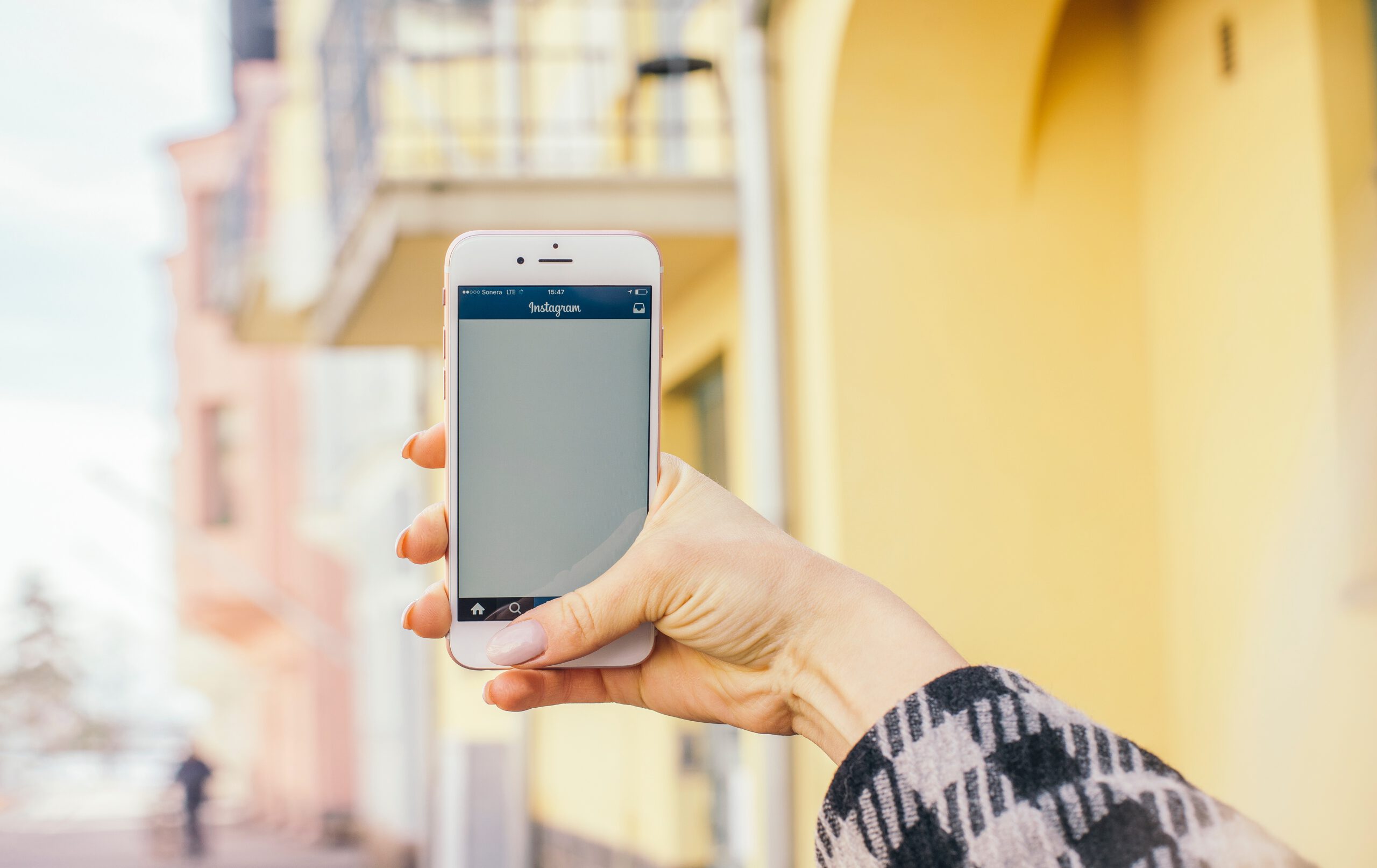 LILO'S BLOG
TAKING A SELFIE SUCKS!
RECOGNIZE THIS? You want to make a selfie in less than 50 seconds, very spontaneous, one click and voila. Just to capture a certain moment, something fun or cool.
In my case I like to promote the awesome clothing of my favourite brand Hyraw, or just for no specific reason and then share it on social media. But that spontaneous moment mostly turns into a marathon of clicks and really, no selfie seems to be good enough anymore.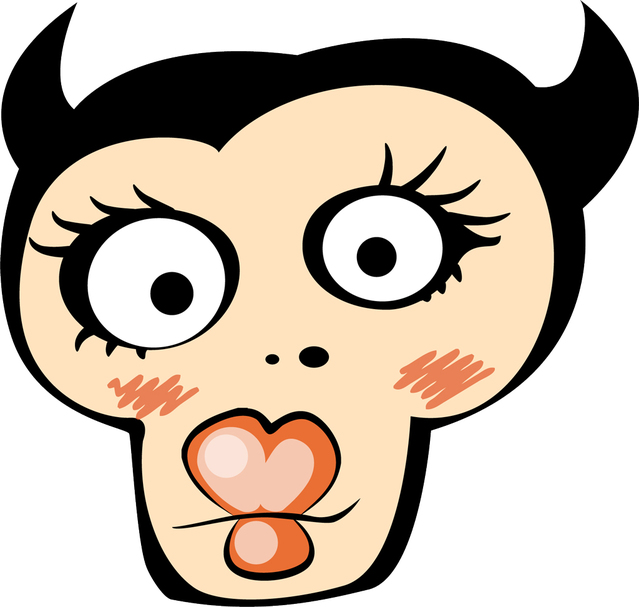 MIRROR, MIRROR ON THE WALL…
When you finally find the right angle and light circumstances (at least you think so), the weirdest thing happens: everything looks okay (including yourself) the moment you decide to hit the click button, but when you check the result in your photo booth you can only think: `Wow, I have never seen that side of myself before'.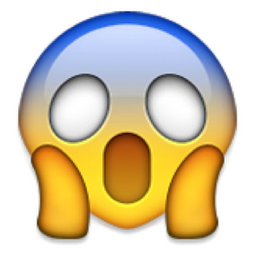 Okay, here we go, one more try, click…OEPS, NO, click… DEFINITELY NO, click… NAH, click… PFFF….
The clicks become endless and the poses are getting more and more inconvenient, just to find that bloody perfect match of the right angle and light and meanwhile getting everything squeezed in (except for the mess on the background) on that small window of your smartphone. Does this seem like a waste of time, or what? Not to mention a blow to your self-esteem. But once you started you want to finish the damn job, otherwise it would be a real waste of time.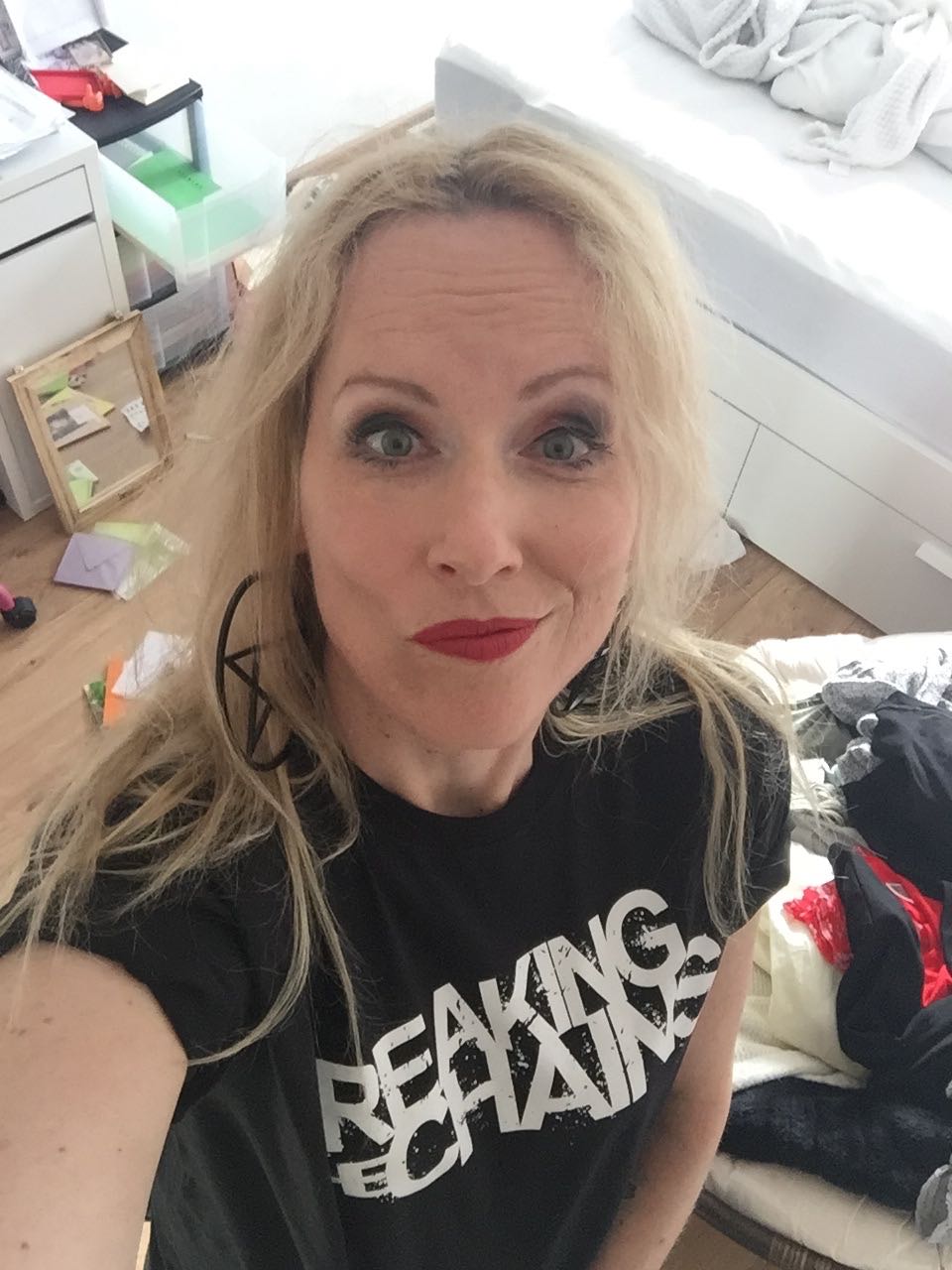 HOW ARE THEY DOING IT?
The "perfect selfie". I really have no clue how everybody else does it. Do you?
At least all the other Instagrammers, beauty bloggers and VIP's never seem to fail. I wonder if they also spend a huge amount of time to get that one perfect selfie that you are finally satisfied with? It almost feels like a day job and I envy those who do this for a living because at least they get paid for it. 🙂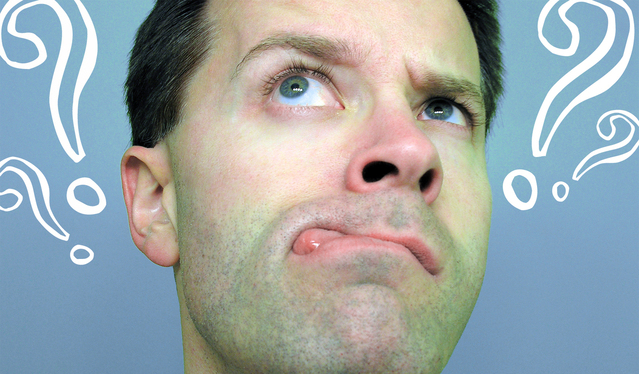 PUBLIC HUMILIATION
I don't know about you, but for some reason it always feels a bit awkward taking a selfie out in the open, outside the comfort zone that is called your home. As a music journalist I meet a lot of rock musicians and also being a fan I like to capture that magical moment. Taking a selfie seems more personal and fun instead of a traditional photo taken by a third person. But the fact is, you can't click forever, at least I don't want to take too much time from a famous person [read: I don't want to embarrass myself too much]. So it has to be good in one or two clicks. When you're at an outdoor festival it works because of the natural light, but I can tell you, the artificial light in dressing rooms and in clubs are the biggest party poopers and sometimes there is less light than in a cave. Hello there, weird shadows under my eyes and light bulb shine on my forehead.
SIMPLE SOLUTIONS
Thank God some smart folks invented the photo-editing app and nowadays there are a lot to choose from. Also Instagram provides nice filters. Although it takes time as well, at least you can pimp your selfie with a nice filter, a border or an effect. Voila, that selfie you had doubts about suddenly is worth posting.
MY FAVOURITE SMARTPHONE (FREE) PHOTO EDITING APPS ARE:

Pixlr-o-matic
InstaBeauty – Camera & Photo editor
TOOLS FOR WHEN YOUR ARM IS NOT LONG ENOUGH: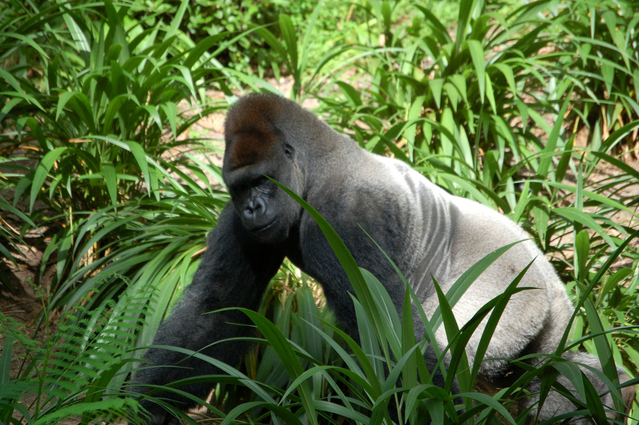 ROCK STAR SOLUTIONS:
Let the artist take the selfie (most of the guys have longer arms anyway) so you can concentrate on looking good.
Make sure you stand next to the biggest hunk of the band and you will look happy automatically.
Wear sunglasses if your eyes are too puffy from partying the night before. (It gives you more a rock star attitude anyway.)
Make a `crazy face' on purpose, so you never get disappointed.
Let somebody else take the photo to be sure you get that snapshot with your favourite band/artist.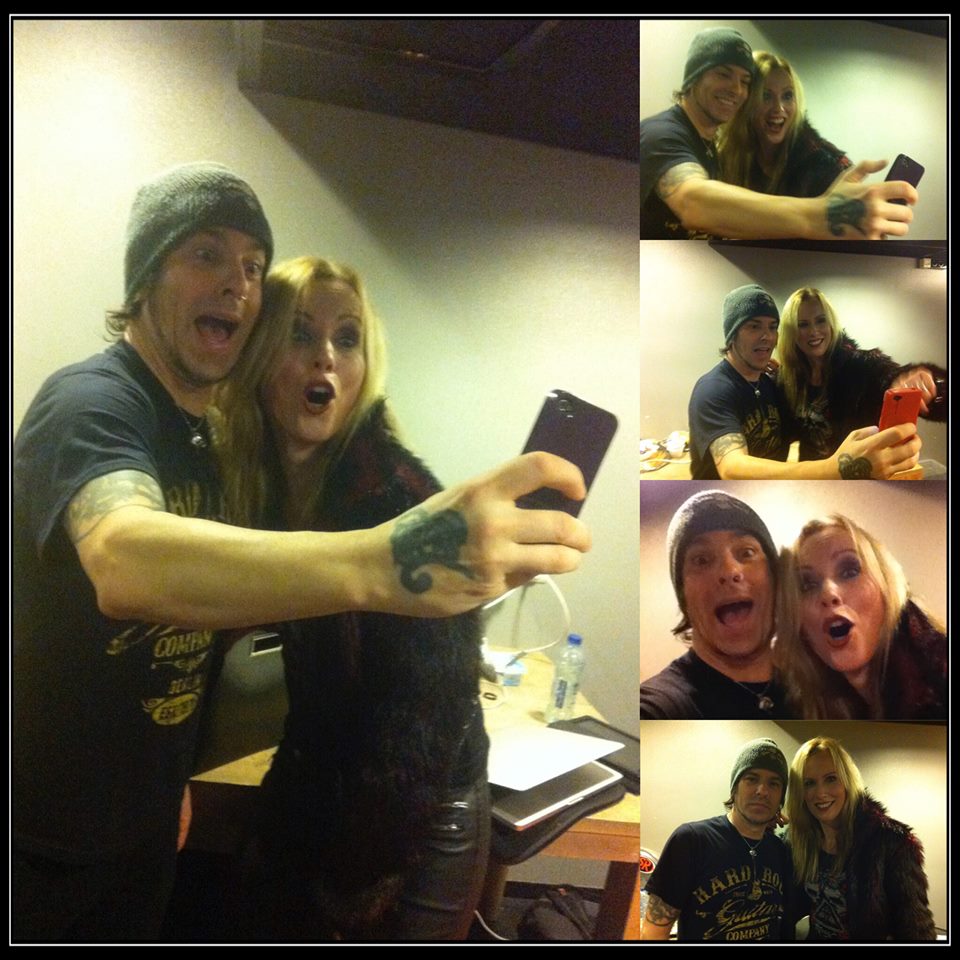 With Rachel Bolan, bass player of Skid Row

ON THE NET:
https://improvephotography.com/19446/how-to-pose-for-a-selfie/
Do you have other suggestions to improve selfie skills? Bring it on!!!
—