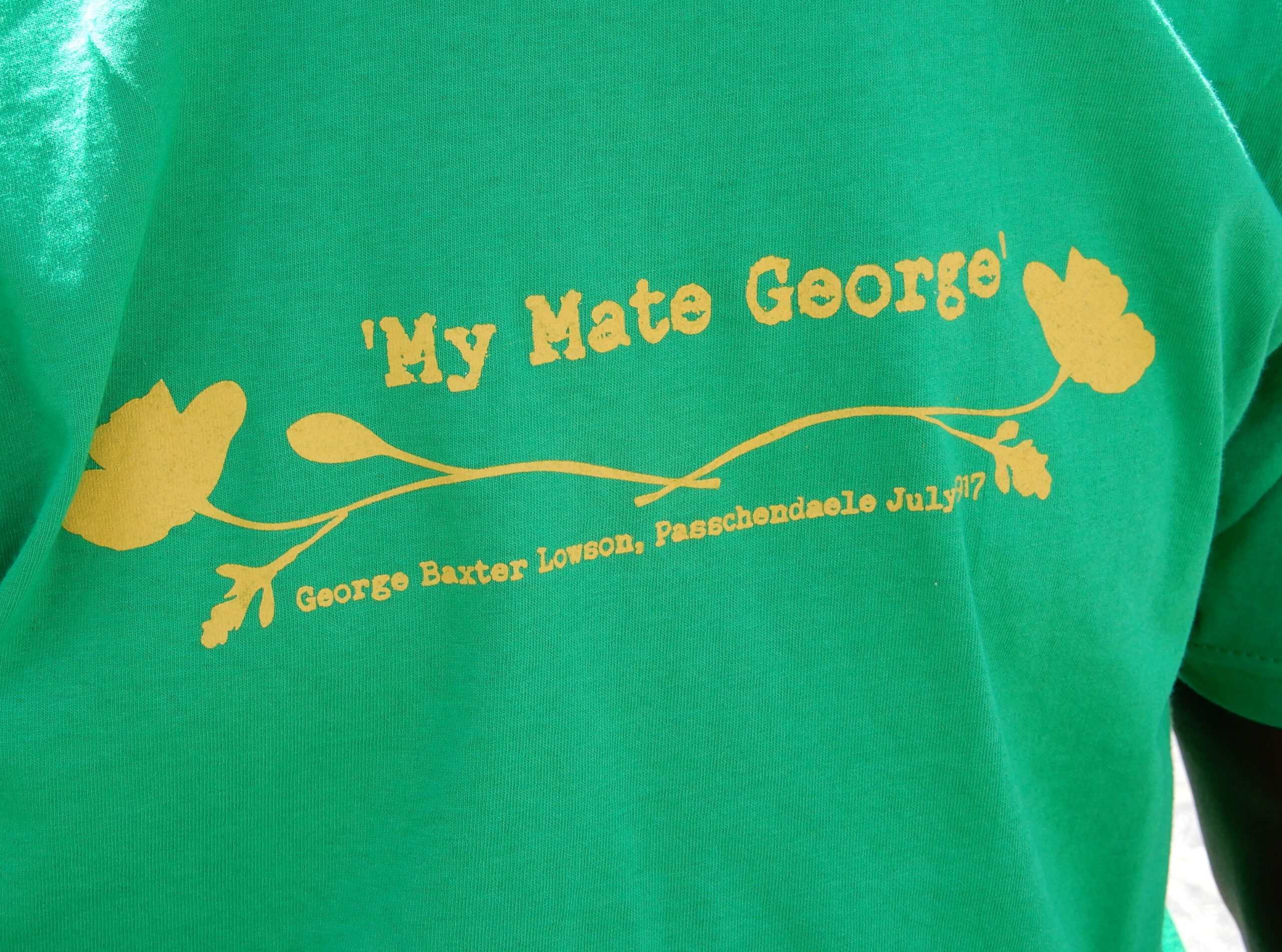 My trip to Belgium
By Johanne James
Hello my friends.

At the beginning of July 2017 I had a fantastic week in Belgium with The Vale Special Needs Unit at Northumberland Park School in Tottenham.
I work in music engagement with SEN and disabled children and adults, but this was special. We came out to Belgium to perform a play, backed by the Haringey Young Musicians Big Band and the school band Backdrop. Backdrop is there to provide a canvas for the kids to perform.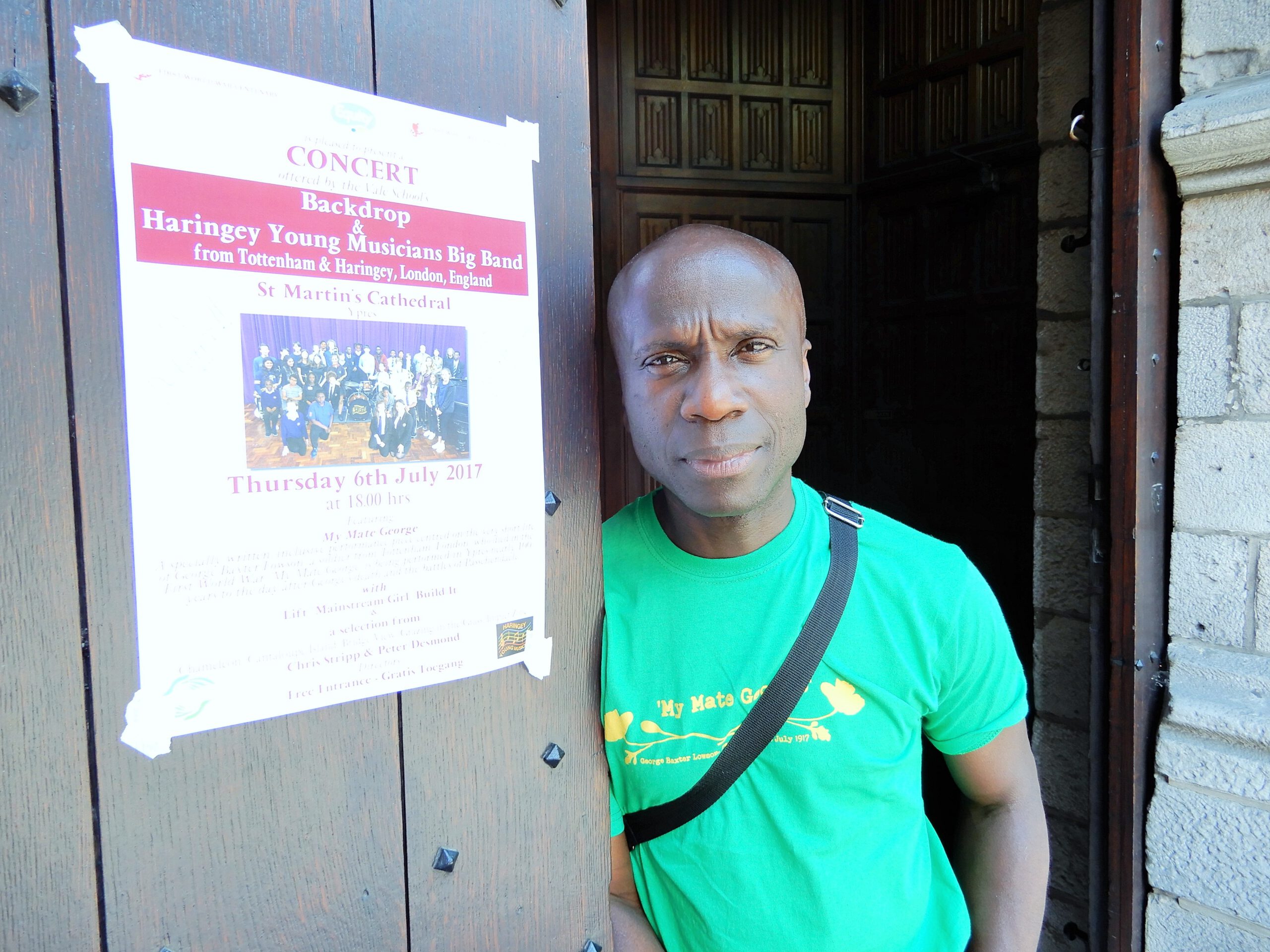 Well, 'My Mate George' is the story of a soldier who came from Tottenham, not a mile from the school!
He died in Belgium on the 22nd August 1917, so it's nearly the anniversary of his death. Low and behold we found his grave among some 12.000 others! His name was George Baxter Lowson. The story follows him from his employment at a rubber warehouse to him being called up to the army, the battle and his eventual death. I must say that the children did an admirable job, which on a number of occasions brought a lump to my throat, as it was very moving. The audiences have been very engaged, as they had no idea what to expect and then, well let's say they themselves were overwhelmed by what they saw.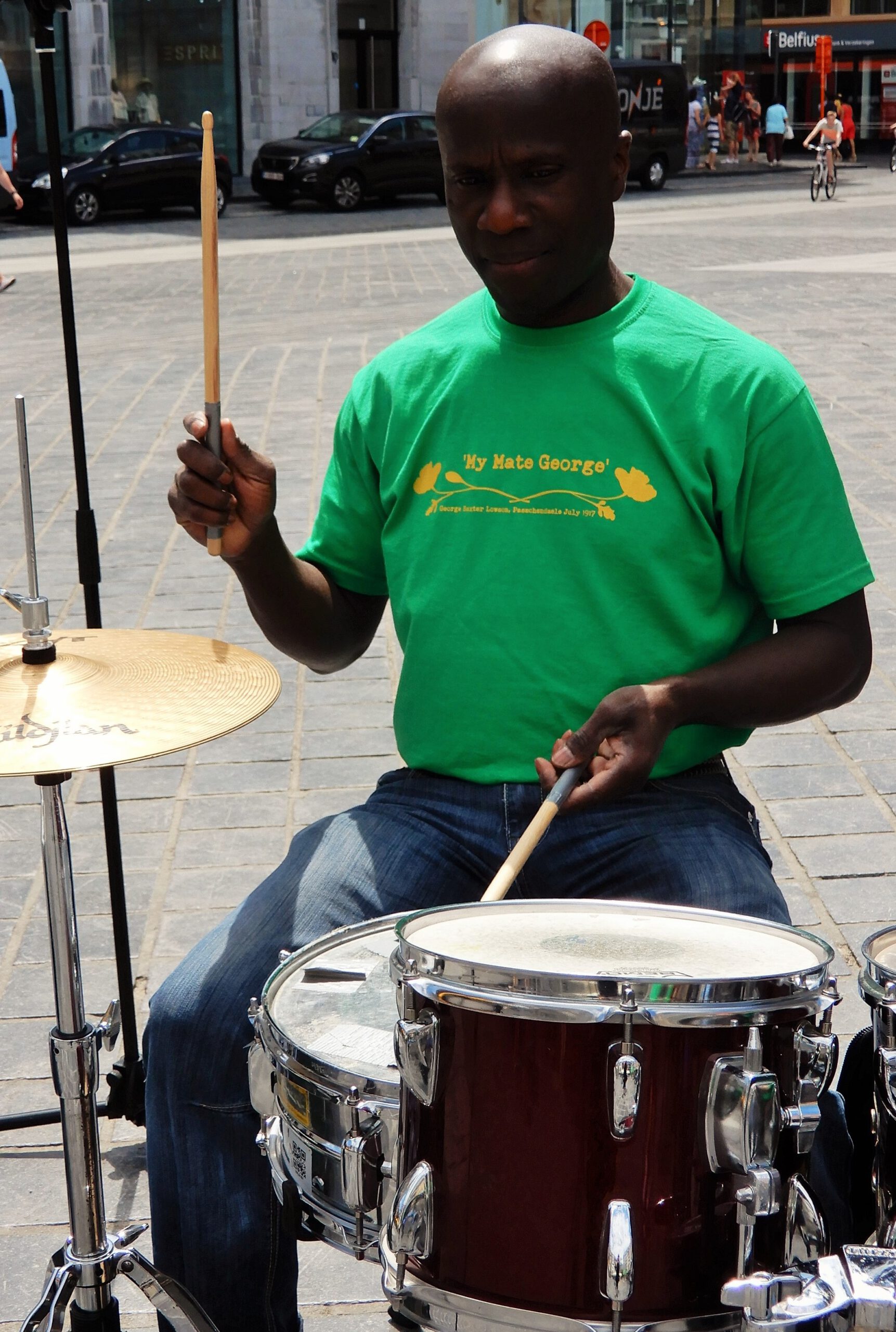 It was great entertainment all round for at the end of the performance there was more partying to be done.
We played three shows in Ypres/Ieper and one show in Ostend. I don't think these children had any idea what they have achieved in coming to Belgium and doing what they did. They have done an amazing job, not only in remembering what they had to do, but also showed no fear in performing to people they were not familiar with. It's all well and good doing it in a classroom full of their peers, but to bring it to another country, well let's say that for them it's something no one can ever take away from them. When you consider the complexity of their needs and personalities then they have done very well indeed and I take my hat off to them. And if you ever get the chance to see the play 'My Mate George', then I suggest you take it, you won't be disappointed.

Thanks for listening.

Johanne James