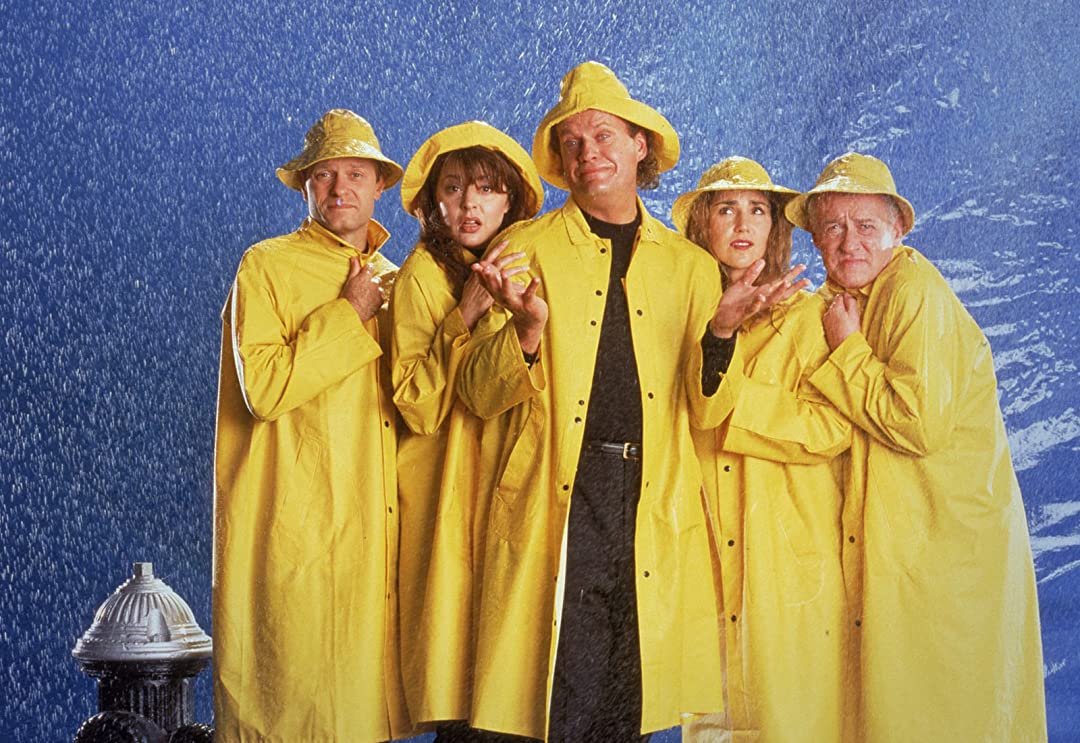 SITCOMS THAT MADE ME LAUGH
By Johanne James
Hello there my dear friends and how are you? Still not gone crazy with the new lockdowns in place? Well I do admire your resolve, as I'm going bonkers, and have not bought a return ticket!
Anyway, sitcoms that made me laugh.
Now to be perfectly honest I wasn't really a fan of American sitcoms until I saw Frasier. I did find it highly amusing about these two rather stuck up upper middle class brothers who always seem to get their just deserts in the end! Kelsey Grammer, who plays the main character Frasier Crane, you may remember, also does the voice over for the character Side Show Bob in The Simpsons. I was watching an episode of Frasier one day and thought to myself, hang on, that voice does sound very familiar, and when I did my research, I found it was the one and only Mr Grammer. His voice is very distinct as is the actor who plays his brother Niles, David Hyde Pierce, who also had a part in The Simpsons. I had never seen two such stuck up characters before and I found myself rolling about with laughter.
It had a good run from 1993 till 2004 and was created by David Angell, Peter Casey and David Lee. I'm not sure any of the others of which there were many even came close to this sitcom? And though Friends may have been more popular, Frasier certainly for me took the gold medal! There was also Two And A Half Men, which for me seemed a little too staged, but that's just my opinion and I found myself turning the TV over or off.
Do you remember Rosanne, which ran from 1988 to 1997? Cheers, which ran from 1982 to 1993, which also featured Kelsey Grammer? Third Rock From The Sun, which ran from 1996 to 2001? And Seinfeld, which ran from 1989 to 1998? These were all very funny and I would only glance at them now and then, but I made a point of watching Frasier, just to see what mess they could get themselves in!
If you have never heard of any of these sitcoms which I must also say are all American as that's what we were bombarded with, I have to ask where were the Brits? On The Buses with Reg Varney, Bob Grant (RIP) and Stephen Lewis about the escapades of a bus driver and his sidekick conductor, that ran from 1969 to 1973. Love Thy Neighbour with Jack Smethurst, Rudolph Walker and Nina Baden-Semper. It ran from 1972 to 1976, was about a black couple that moved next door to a bigoted, racist working class hero, but in saying that, this would never be shown on British TV in this day and age as it was hugely racist, and you'd never get away with it now! I must say that On The Buses and Love Thy Neighbour I did watch on a regular basis, but as I got older, I didn't find them so amusing.
These were some of the sitcoms around in my day, as I've no clue as to what's around now. Maybe someone can enlighten me? If you've not discovered any of the aforementioned, I suggest you give them a whirl on YouTube, they're all there, and if you find any of them as funny as I did at the time, then you're on to a winner!
Thanks for listening and happy viewing.
Johanne James