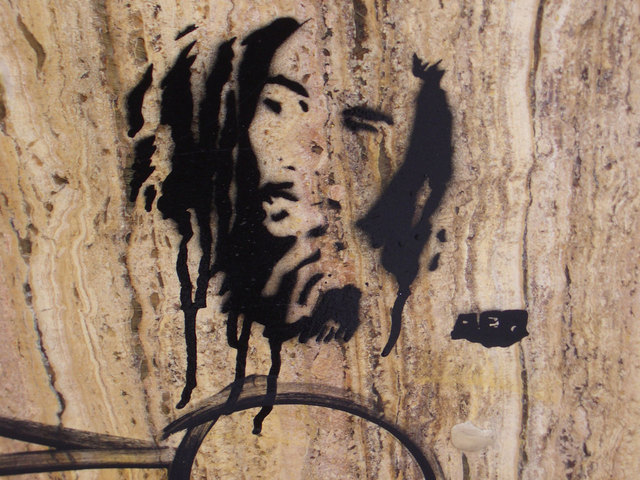 SUPPORT ACT
By Johanne James
Hello there again!

Today I'd like to talk about the SUPPORT GROUP/ACT/BAND.
You know, the band that normally nobody listens to as they are out at the bar happily yapping away about nothing in particular, winding down the time before the headline band takes the stage. Don't get me started; I have been at both ends when people have walked out as soon as they see us come on stage. We have sometimes played to less people than there are in the band and considering there are only three of us in Kyrbgrinder, it makes it a rather dangerous equation, wouldn't you say? It can be soul destroying.
Recently, I must say, I am now at the other end where people actually come to see us and stay for the supports, as they were very good on the last Threshold tour. They warmed up the crowd and the crowd warmed to them. They were very helpful with loading and unloading equipment from the trailer, very respectful and good chaps to boot! I'd like to thank Damnation Angels and Spheric Universe Experience on making the last tour such a pleasure. We have been very lucky to have had some very accommodating supports, as you have heard the horror stories. Then again, we have all been the support band at some point in our time as musicians and you do what you must to make things run as smoothly as possible, otherwise it can be a nightmare. But more often than not the tour manager will keep everybody in line and if you don't do as you are told he'll more than likely kick you off the bus and the tour! I kid you not! Thanks David.
If you treat people as you would like to be treated then you will always have a smooth ride. We, Threshold that is, were once doing a gig at The Garage in North London. After sound check the support band were told to go on stage and do their stuff. The look on their faces was a picture as they were normally told they couldn't have a sound check, just line check and play. They had at least 30 to 45 minutes after which they thanked us and said they were normally treated like dirt. Shame that, you should always be kind to those on the way up, because you will meet them on the way down!
Respect all, "for goodness and mercy shall follow you all the days of your life". (Bob Marley)

Thanks for listening.