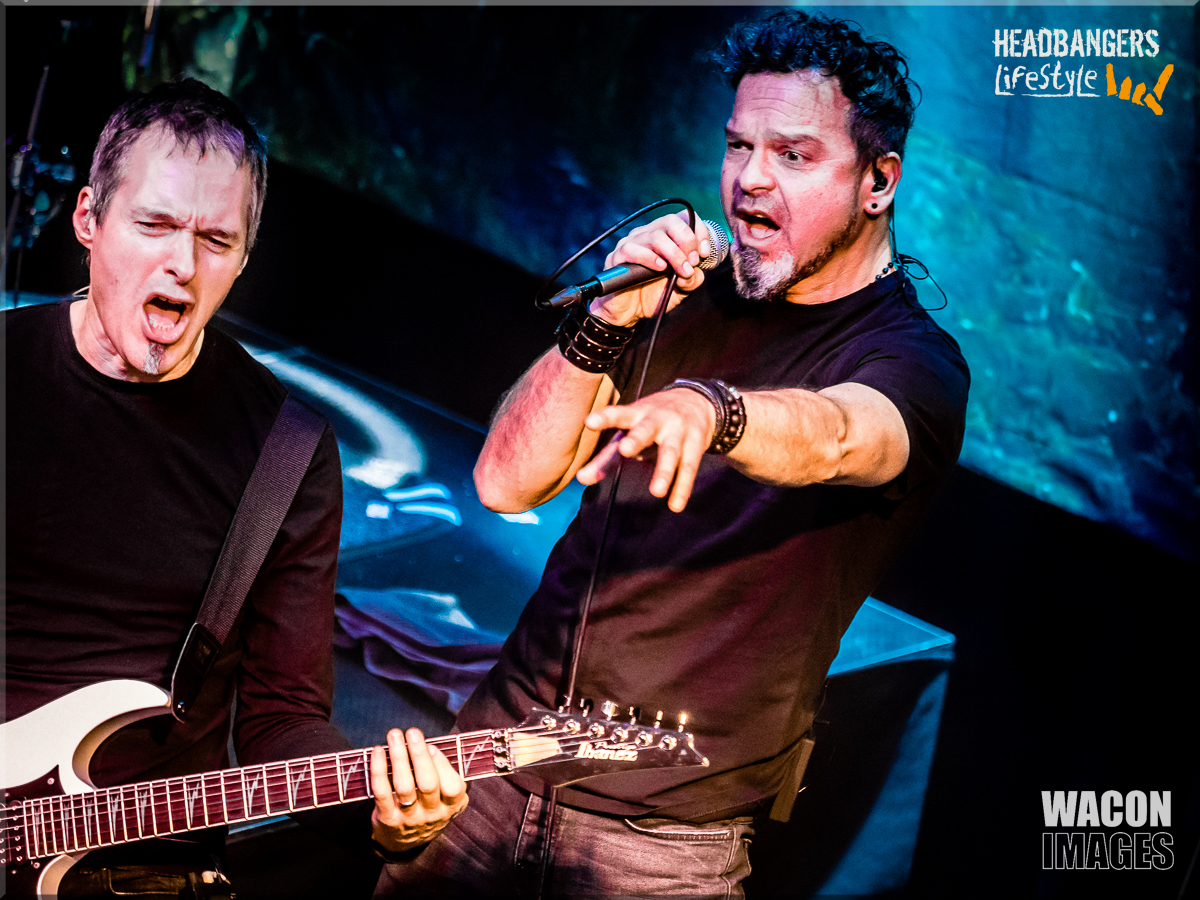 THE LEGENDS OF THE SHIRES THRESHOLD TOUR
By Johanne James
Good day to you all!

Let me tell you, the tour was great fun!
From picking up the bus from Virginia Water to returning to Virginia Water. From the first to the last crash of a broken cymbal, of which, I must confess, I did break two, but who's counting? Along for the ride were Damnation Angels and Day Six who were, I must say, a most agreeable bunch of lads and we would tour with them any time and I personally thank them for all their help and support, along with our tour manager and sound man David and our tech Olly. You have our eternal gratitude! After loading the trailer I picked my bunk. I always go to the front of the bus where there is the least traffic and made myself at home for the next two weeks. You don't get much space on a Night Liner and being of small stature surely does help the cause. What I mean is, my feet don't touch the end and therefore I can stretch out. Ahhh luxury! When you travel with 15 other people, as you can imagine things can get a little crowded to say the least!

The tour began in Weert (NL) at De Bosuil and culminated in London at the O2 Islington Academy.
A lot of the shows were sold out, I believe due to the fact that not only is the album a great album, but many people were intrigued as to how Threshold were going to continue without Damian at the helm and also without the second guitar of Pete Morten. The second coming of Glynn Morgan, I must say, was a gift from the universe and an accomplished guitar player. He gave a sterling and confident performance on a nightly basis, but as you can imagine there were Damian-fans waiting in the wings to cut us down. To our amazement they were most complimentary, to the point where they were saying it now looks and sounds like a band and is in fact, better. His friendly and welcoming approach to the crowd wooed them. Well, there you go. We developed a daily routine: get into the venue, breakfast, load in, set up, sound check, relax, eat again, relax, play, tear down, load up, shower and onto the next venue where the process was repeated. Sounds like fun, doesn't it? And it was! It made life easy having so many willing and smiling faces. There were technical problems, like my headphones breaking down and seemingly on my day off in Stuttgart, having to source not only headphones, but cymbals too. This tour cost me more than I'm getting! I'm kidding of course, but these things happen. By the third night things had really begun to settle down and we were, from my vantage point, flying.

We had some great shows, but the one that sticks in my mind is Essen.
The venue was heaving to the rafters, the crowd were very enthusiastic and we played beyond ourselves and those who were there to witness it may say so themselves, but there will always be someone who'll say, "Well, it wasn't that good". Fine with me. Luckily there weren't any major meltdowns during any of the performances and we can often get away with murder on stage. I don't mean that literally of course, but you know what I mean. We had almost everything under control, thanks to our soundman David Sievers who is second to none. He brought his own desk, mics and a host of other goodies to make sure that our sound was consistent on a nightly basis. And it was. I will never hear what the audience hears, but there were no complaints and no one left with decibelled ears! I see a lawsuit on the horizon. LOL. All in all it was a wonderful tour and we hope to do it again in October 2018, so watch this space. Again, I would like to thank all of those who came to see us, thanks to Damnation Angels and day Six, to Olly and David and to all the venues. But a special thanks to the Vegan & Drum Rescue Service, to whom I owe a debt of gratitude and am eternally grateful.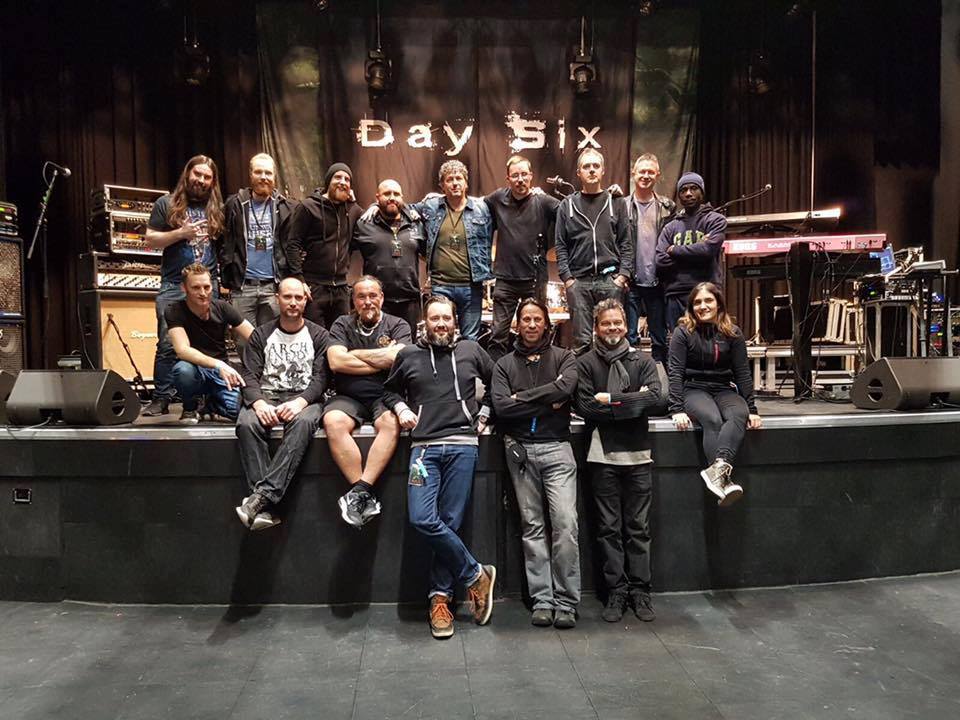 I could go on, but I'm sure you have better things to do other than listen to me prattle on.

So thank you and see you again soon!

Rock on!

Johanne James
—
Header Photo By Ronald den Dekker of WACON-images