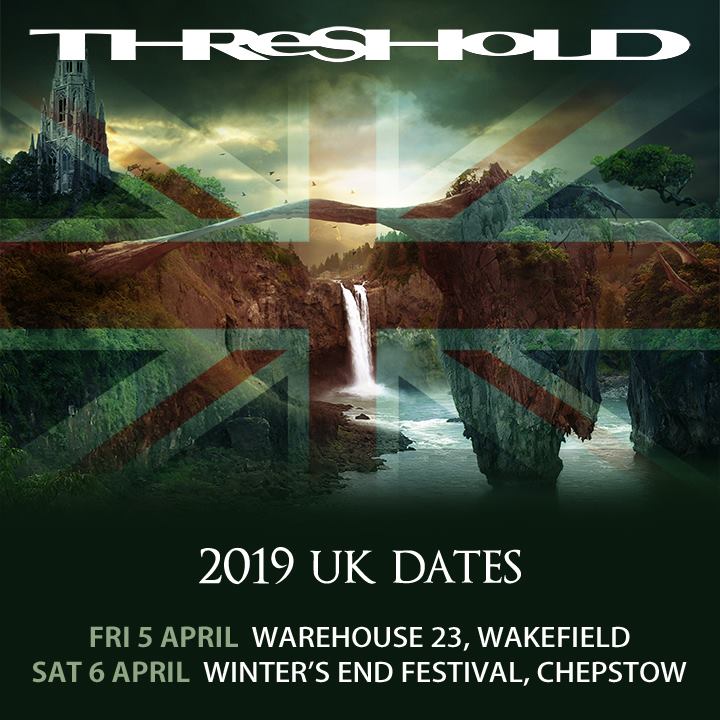 THRESHOLD WEEKEND
By johanne James
Hi folks and how are you? I do hope you've all had a good week.

Then let me begin.

Last weekend, and my, how the weeks go by so quickly, Threshold had shows in Wakefield @ Warehouse 23, and Chepstow, The Drill Hall.

It all began as usual with meeting at Thin Ice Studios in Virginia Water.
Seeing as we had an early start and a long journey ahead of us, the inconvenience of getting out of bed at this unreasonable hour was more daunting than the 3 to 4 hour journey we had ahead of us! Anyway, so up we go on our merry way to meet Captain Morgan, (Glynn), in Cannock, or The Knock as he calls it. We then make our way to Warehouse 23, and on our arrival mid-afternoon we were greeted by the sound engineer and manager of the club who were very agreeable chaps indeed, as I must say, so was the venue. A good sized stage, clean dressing room, showers and catering, I give this venue a 10 out of 10. The engineer said we were a pleasure to work with, especially as we had such a quiet stage, no spill on the mic's, and the only live instruments to mix were the drums and vocals. Hence, he gave a very complimentary sound, indeed! And seeing as we arrived at such an hour, we had at least 2 hours to prepare for the evening show. We were onstage at a reasonable time, 9.30 pm, but I must say a big thanks to the support band Farhan for making their way from Nottingham to share a stage with us. Cheers guys. Now we haven't played together for a few months and with a new, old song thrown into the set, well, it was a blast. The crowd were fab, the sound was fab, the lights were cool and I had a great time. I normally do, so it wasn't such a surprise for me. All in all, a wonderful start to the weekend's shows. After the tear down and load into the van, we then made our way to the hotel, you know, Travelodge. Hotel rooms are the same all over the world, trust me. They all have the same features and I have yet to meet one that … Hang on, Italy, now there's a story that I may write about one day, but only if the readers are over 60 and accompanied by both parents! Anyway, as I was saying, they are much of a muchness.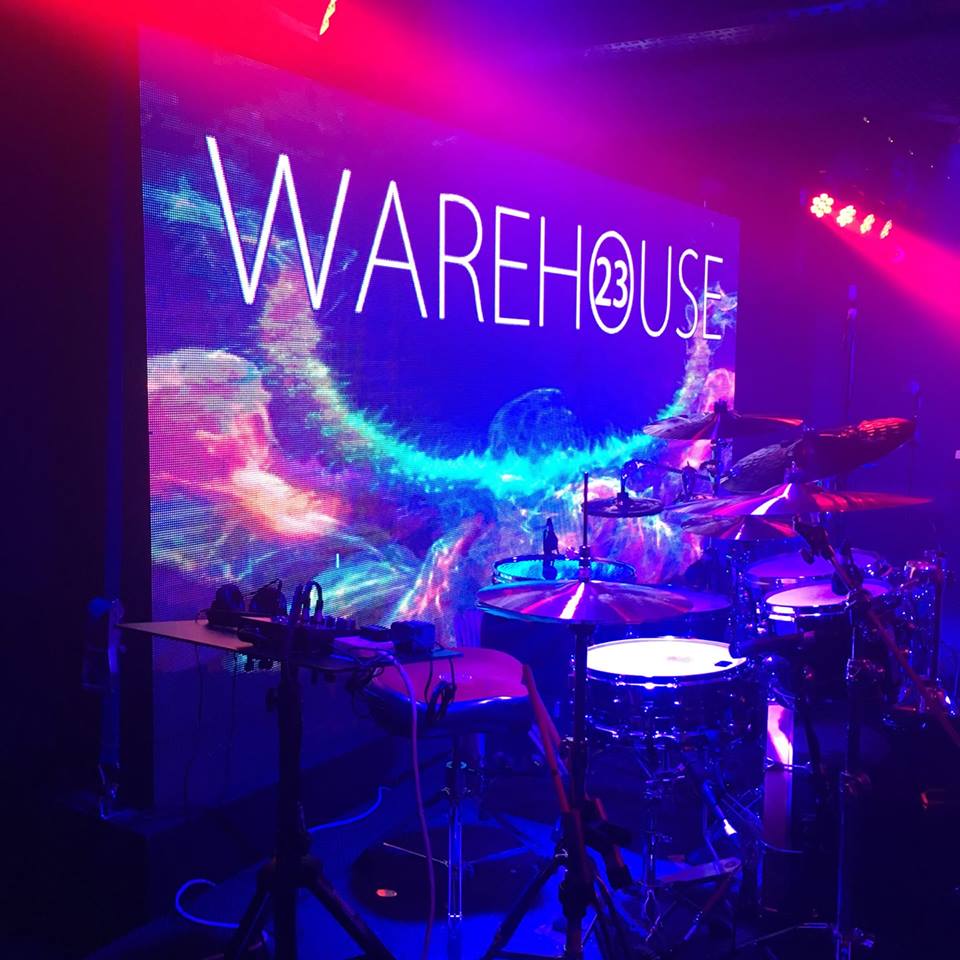 The next morning after a half decent night's sleep, we awake, have our morning coffees, or herbal tea in my case, and make our way to Chepstow. Luckily it wasn't that long a journey and we arrived in the area in good time. Then we couldn't find the venue! Richard, who was driving, had to circle the area like an awaiting Jumbo for clearance to land. Well, we couldn't find the place in spite of the fact the sat nav was saying, "You have reached your destination"? Der? After going around the one way system for the third time, he thought he would try the car park, and there it was, The Drill Hall! Oh dear, I thought to myself, are we playing here? Let's just say, it wasn't Warehouse 23, but we did have an office for a dressing room and there was catering. Okay? Erm. The band on before us pleased the crowd no end. Now if you know Proggers, then you know how astute they can be when it comes to their music. When they had finished, the stage was cleared to make way for us, but backstage, there wasn't a lot of space, but we made it happen. We also had a fair amount of time to prepare ourselves. Luckily we had an engineer who had graced us with his services before and knew what to expect. By this time, the crowd had left the hall for intermission, remember that? For those of us old enough to remember what it is? We did our checks and went off to relax a little before the excitement began. Come show time, we were introduced by the organizer, and off we went for the next 2 hours, and I must say that it seemed Warehouse 23 was a warm up for this night. It was even better than the night before. I don't know where it came from, but I do hope it returns, as we had so much fun. We didn't want it to end, but end it did and the routine of tearing down and loading up was once again employed. We say our thank yous, take photos, sign CD's and pay our respects to all those who helped make the show such a wonderful experience, and to those the night before @ Warehouse 23. So off we go to our next hotel, and another half decent night's sleep at the Days Inn and again, you know exactly what to expect. The next morning there I was in the catering hall and whom do I see? None other than my good buddy Kristoffer Gildenlöw, who happens to be playing the same venue and festival, Winters End. Perhaps I should have mentioned that earlier, anyway, he was playing with Kayak. We said our goodbyes and off we drove back to Virginia Water to then unload the van only to load up our respective cars and go our separate ways until we meet again for shows next month in Estonia, Finland and Norway. Now there's a trip to write about.

For all those who helped make last weekend of the 6 & 7th April such a blast, we thank you.
To the engineer and club owner of Warehouse 23. To Graham at the Drill Hall for all his help in making the backstage area liveable. To Steven Lamb for organizing The Winters End Festival. And a very big thanks to The Vegan & Drum Rescue Service whose unwavering loyalty is much appreciated and loved.

Thank you all.

Thanks for listening and I hope I didn't bore you with too many details.

Johanne James