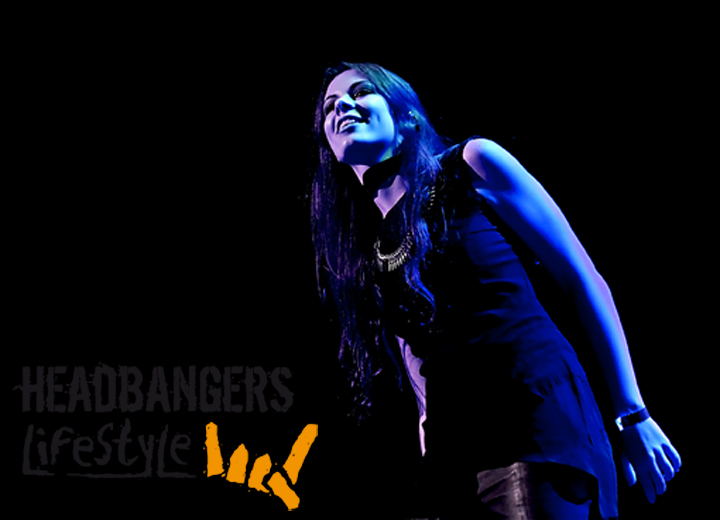 BEYOND THE BLACK
Exclusive Tour Diary European Tour 2017! Pt.3
German symphonic metal band BEYOND THE BLACK is conquering the world. Their new album 'Lost In Forever' has just been released through UDR Music and now they are on tour with EPICA and POWERWOLF. HeadBangers LifeStyle asked them to write a tour diary and they agreed. We proudly present part three of that diary: Germany, Austria and Hungary.
January 21st – Tonhalle Munich, DE
Sold out, Ladies and Gentlemen! It is an awesome feeling to know that the location will be packed with metal folks to celebrate a great evening, and again, it is an honour to open up the evening. Munich is freezing outside and it won't get warm until the show starts; until then, everyone gathers as many hot drinks as possible and the spots near a heat radiator are far and few in between. The Tonhalle is a nice location, but the winter is hard for them as well, seeing as they are renovating the place at the moment to make it even more awesome. The mood in the band is still good though…but see for yourself what the show brought!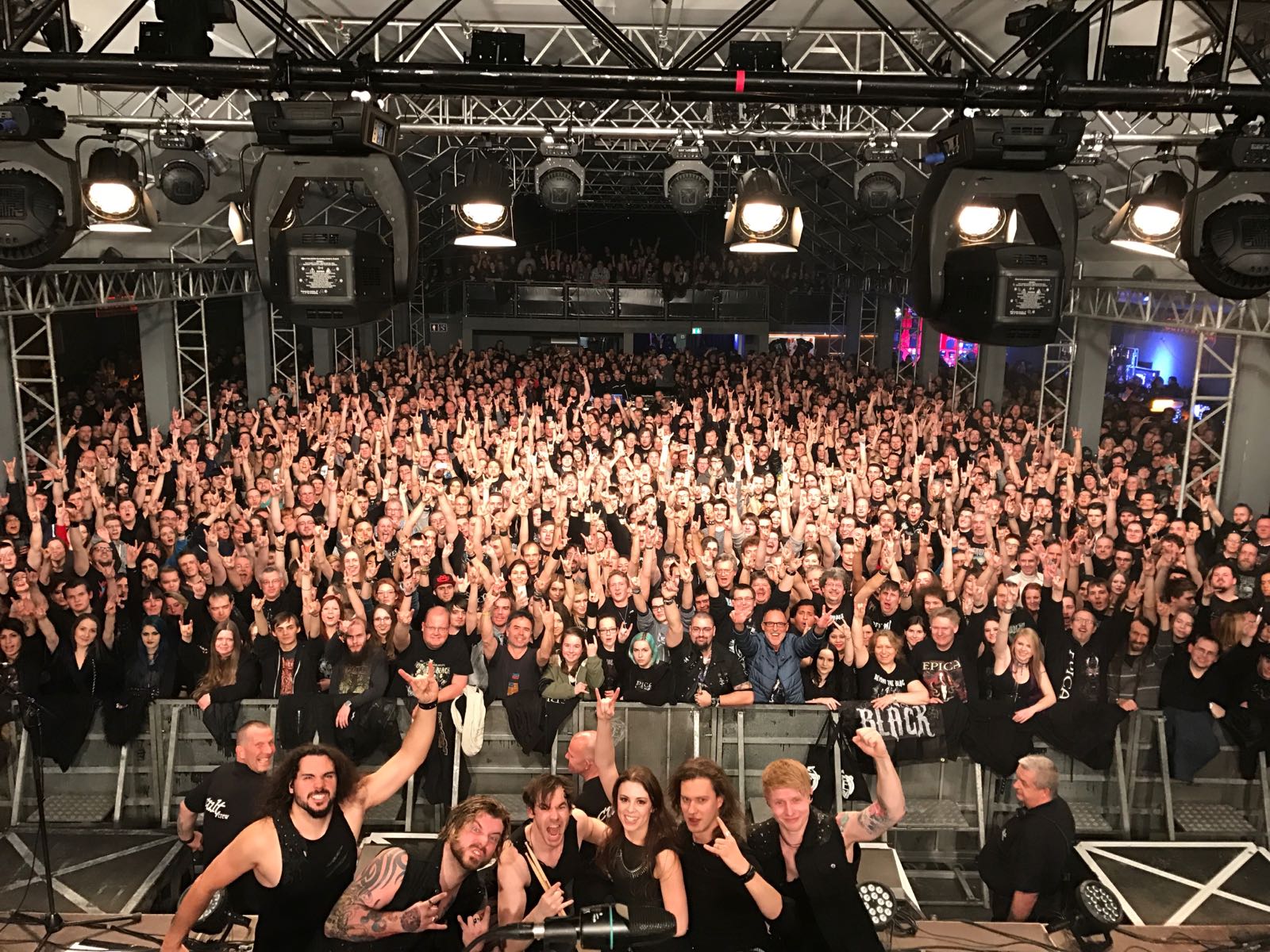 Do I need to say more? I don't think so. Thanks to everyone for coming and making it a great evening!

January 22nd – Gasometer Vienna, AT
What an interesting location to look at, both from the outside and the inside! Built inside old industrial facilities of Vienna lies a really great venue for live music, namely the Gasometer. The venue is very wide, and so is the stage – lots of space to run around! Really looking forward to play there! After the daily set-up, chats with the other bands and the great catering we get ready to hit the stage. Here is another pic to give you an impression of what it looks like empty (the one visitor in the front row is our Merch Girl Kira 😉 ).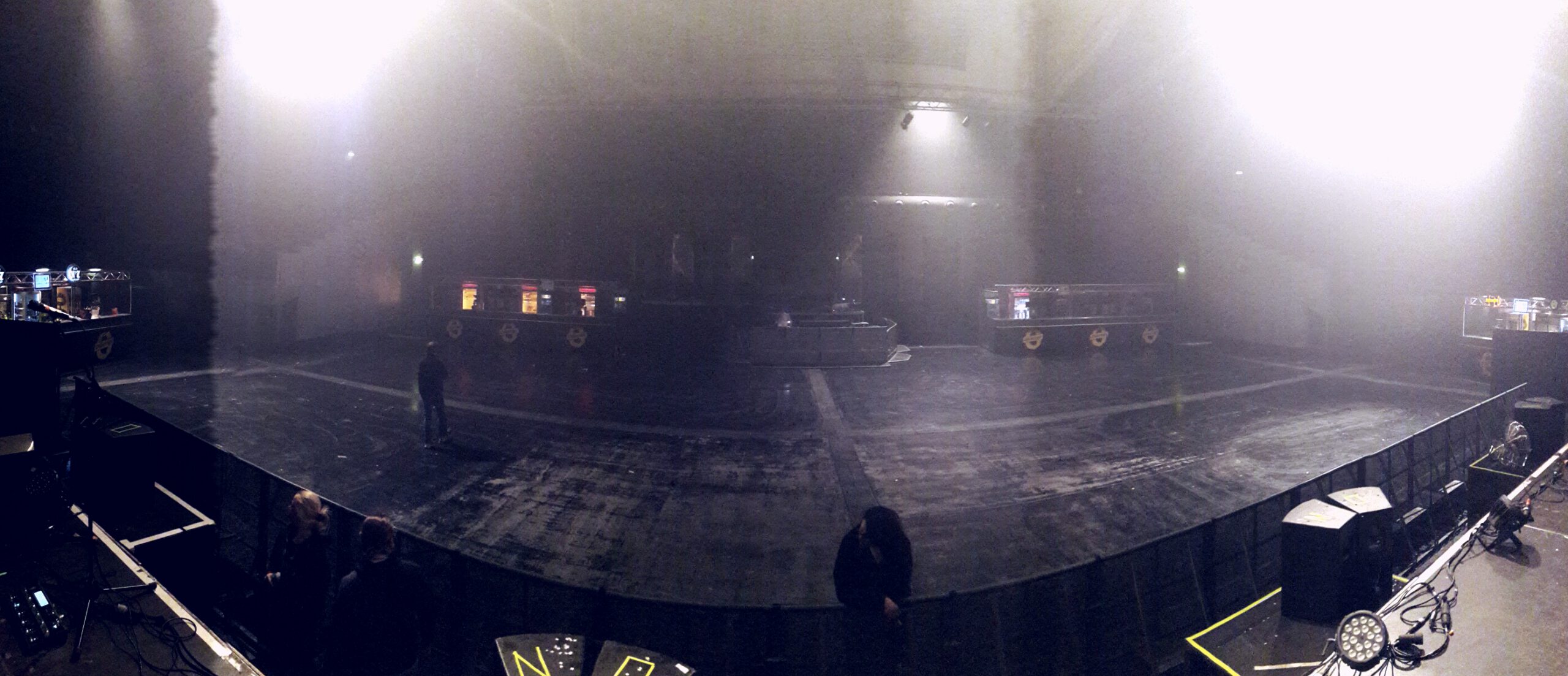 And Vienna delivered! Guys, your energy level was through the roof! Thank you all soooo much for the great evening and your beautiful show of lights during "Night Will Fade" – I am sure we will remember this one for quite a long time. Hope to see you all next time!

January 23rd – Barba Negra, Budapest, HU
This is an absolute first-timer, we have never played in Hungary, most of us have never even been there. It is always interesting to find out how audiences in different countries react, especially when they don't know you yet.

The Club itself has a really nice atmosphere, and the sound is quite impressive! We listen to Epica and Powerwolf doing their soundcheck, and it gets us really excited for the evening. It is very unfortunate that we don't have time to check out the city itself since it's our first visit, but that is how tour life goes sometimes. But what actually makes a city are the people, and we are excited to meet them – and boy, you guys know how to celebrate! I couldn't help but smile when I saw quite a few people sing along with us, so amazing! After the show, we need to pack quicky, because we are off to Bratislava enroute to Warsaw…quite some travels ahead of us, so I'm out for now. Budapest, you have our hearts and we will be back – promise!

To be continued!
Beyond The Black
—
You can read Pt.1 of Beyond The Black's Tour Diary here
You can read Pt.2 of Beyond The Black's Tour Diary here

Header photo: Jennifer Haben (BEYOND THE BLACK) Photo by Edwin van Hoof for 3rd Eye Pro.Motion