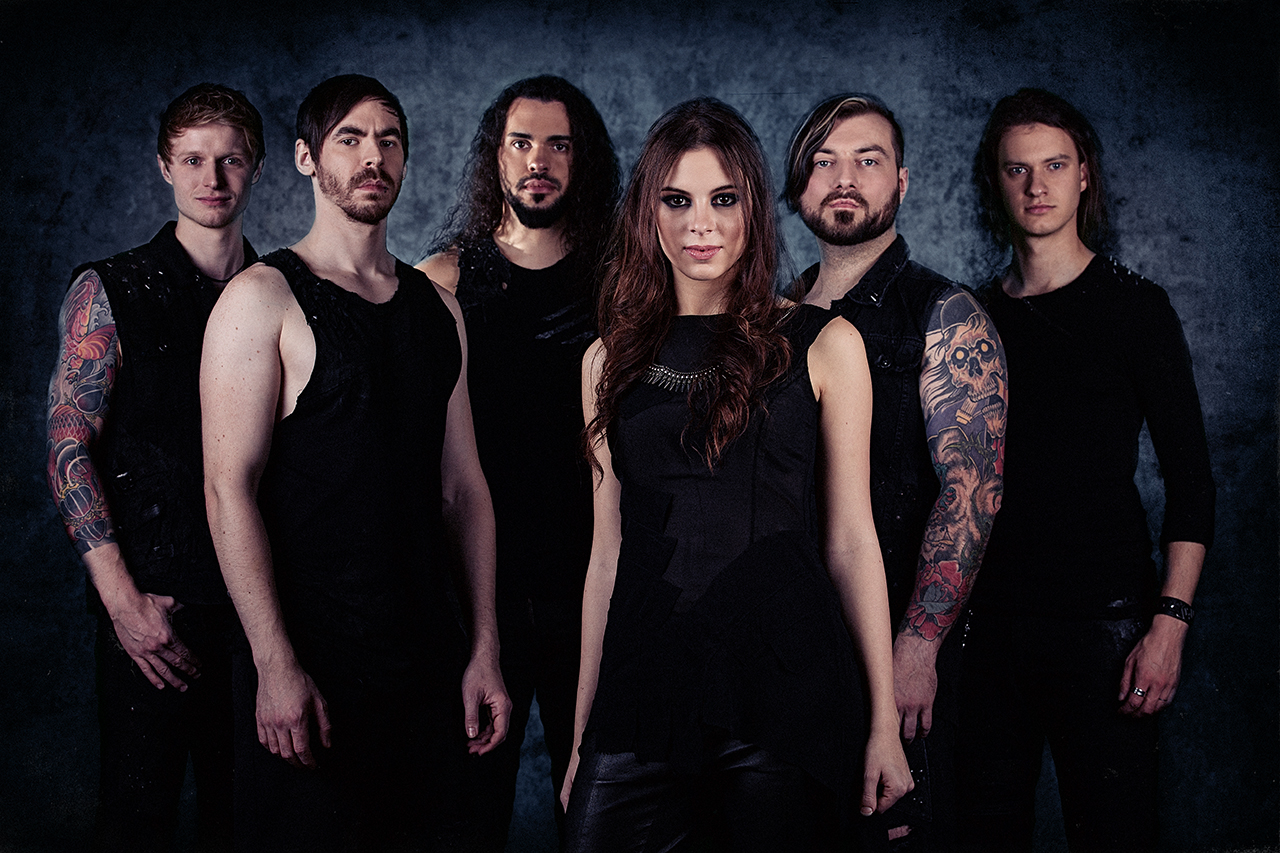 BEYOND THE BLACK
Exclusive Tour Diary European Tour 2017! Pt.4
German symphonic metal band BEYOND THE BLACK is conquering the world. Their new album 'Lost In Forever' has just been released through UDR Music and now they are on tour with EPICA and POWERWOLF. HeadBangers LifeStyle asked them to write a tour diary and they agreed. We proudly present part four of that diary: Beautiful venues and great audiences.
January 24th – Progresja, Warsaw, PL
Okay, so it's off to Poland, ways through ice and snow to the Eastern part of Europe. It certainly is cold outside, but we actually didn't expect anything else; I mean, it's January after all!
After loading our stuff via frozen staircases outside of the building it is time to warm up inside with a fresh cup of coffee and some reaaaally nice catering. We had lots of travelling to do before the show so everyone is a bit tired, but we are really looking forward to the show as the Polish audience is well known to "like shaking their heads to loud metal music" (I quote our live sound engineer here). And this is exactly what should happen later! The audience was great and so was the show! What a warm welcome in an otherwise frozen country! After the show we met some fans, and at this point I have to give a special thanks to you guys for the beer! It has been nice talking to you all and we cannot wait to come back…in summer, preferably 😉

January 25th – Berlin, Huxley's Neue Welt, DE
Berlin…if you read my blog when we toured with the Scorpions you know how I feel about Berlin. The short version: many great memories since my participation in Beyond The Black started there. So yes, Berlin has a special feeling for me. By the way, you can find the blog on www.beyondtheblack.com if you are interested 🙂
So, Huxley's is a location right next to some shopping centers and you could easily miss it. But surprisingly enough, it is a really big and beautiful venue! People are super friendly and helped us a great deal and so the day goes by smooth. So does the show! There are some familiar faces in the audience (Hi there!), which is always nice to have. After the show, Epica invited us to party in their nightliner, they actually installed a smoke machine and lasers…aaaaand the next day is an off-day, so without any further detail you might have an idea how the party was 😉 See you soon!

January 27th – Oberhausen, Turbinenhalle – DE
I have been here about 13 years ago once, but in the audience. I saw Stratovarius and I have great memories about this show still to this day. So it feels a bit surreal to play here and still recognize so many details about the venue. What I didn't remember was the size…quite impressive! So there is another great show waiting for us, still proud and loving every minute of this tour. We have some guests coming, so it is always great to spend some time before the show with loved ones. 🙂 That's a nice part of touring, you travel to many places and meet a lot of people! Speaking of "a lot of people", there ARE a lot of people! Doors open, and people just swarm in like crazy! Our job tonight – warming up the crowd from waiting outside. And I have to say, I really like my job! The show goes great, but we have to leave very early because we have to be in Prague next day…German highways, here we come!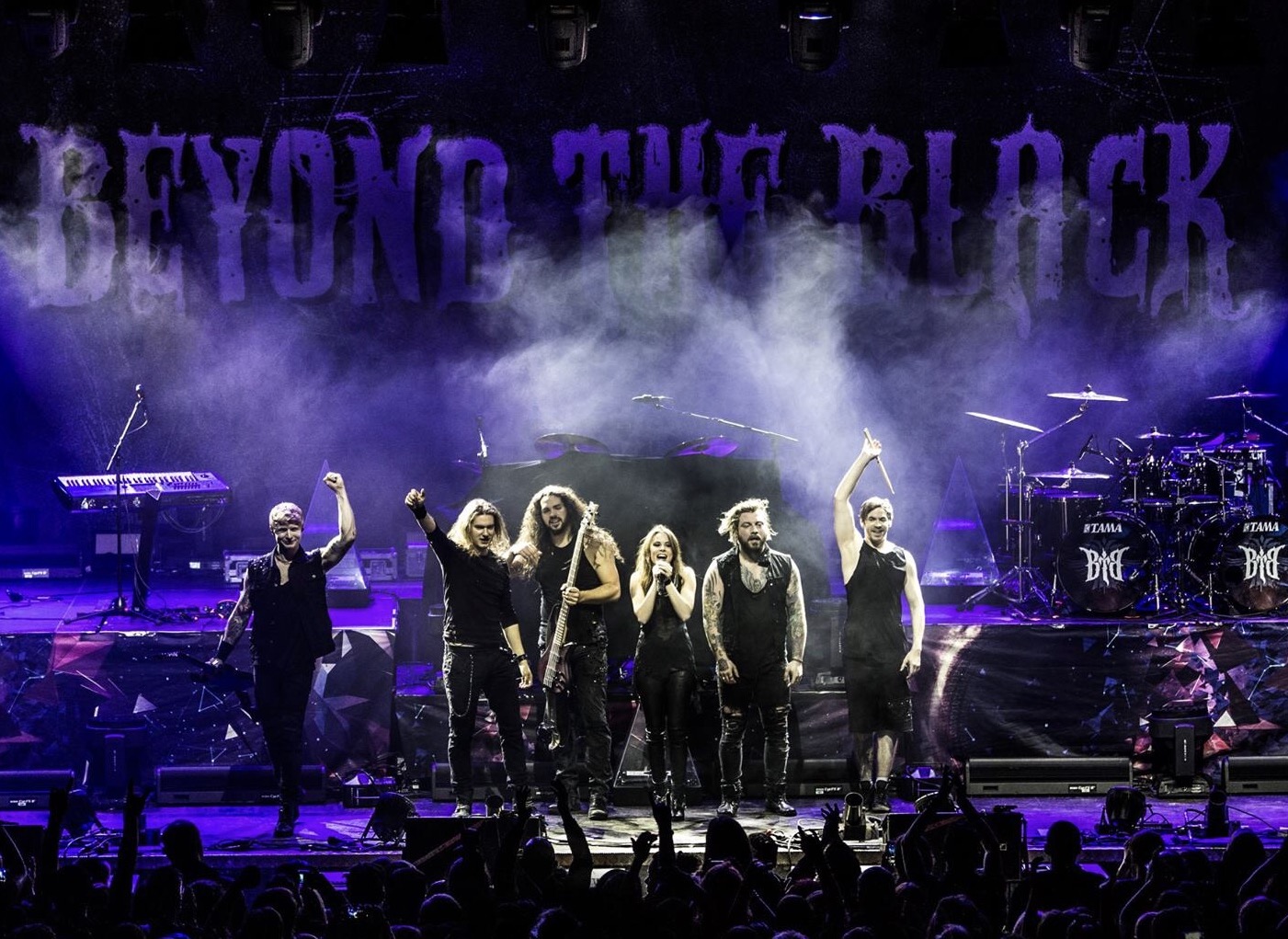 January 28 th – Forum Karlin, Prague, CZ
Forum Karlin is, from what I have heard, a new built venue and it is really beautiful! And the sound system is amazing as well, the lights, the crew…everything! Despite the long travel we had (If I did not mention it, it's the worst part of touring for me), we are all looking forward to the show. 3.000 people will be here for the night, and I think it is the biggest show on the tour so far. I have a special guest for this show, Arthur Mikhailov from Czech metal band Dymytry comes to visit. We have seen each other more than 10 years ago and almost played in a band together, and we stayed in contact ever since. Arthur, thank you for coming! And dear readers, check out Dymytry!
So, how is to play for 3.000 amazing Czech metal fans? I tell you how it is: SIMPLY AMAZING! You want to know how amazing? I made a live video of the crowd after the show on our facebook page, so go check it out! Prague, we need to come back as soon as possible, because partying with you was just great!

January 29 th – Hannover, Capitol, DE
Back to Germany the next day, another long trip. I try to sleep as much as possible since I feel the tour flu coming, and sleeping is the best weapon against it. Arriving in Hannover, we find a really nice location, but cannot help but wonder how 1.500 people are supposed to fit in here? I guess we will find out later! Before that, it's business as usual; coffee, tea (for me it's fresh ginger with honey and lemon to get rid of the flu), some snacks, and setting up for the show. I feel that I get sicker so I try not to exhaust myself too much. As usual though, I forget that through the show. Hannover was packed as expected, a great view from the stage though! As much as I would like to write more, it's off to bed for me for now…So, see you soon, after the off-day! Take care!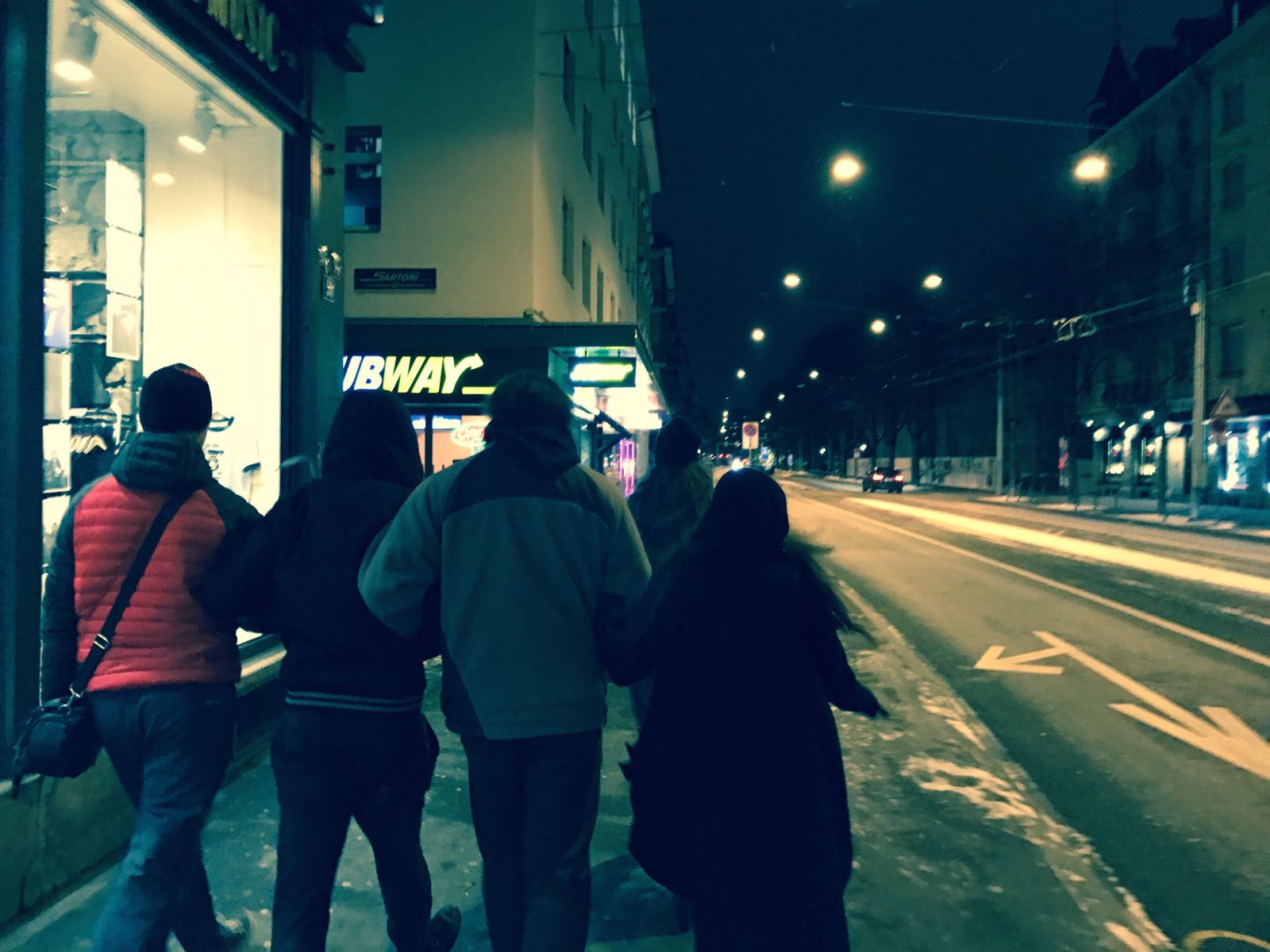 To be continued!
Beyond The Black

—

You can read Pt.1 of Beyond The Black's Tour Diary here
You can read Pt.2 of Beyond The Black's Tour Diary here
You can read Pt.3 of Beyond The Black's Tour Diary here