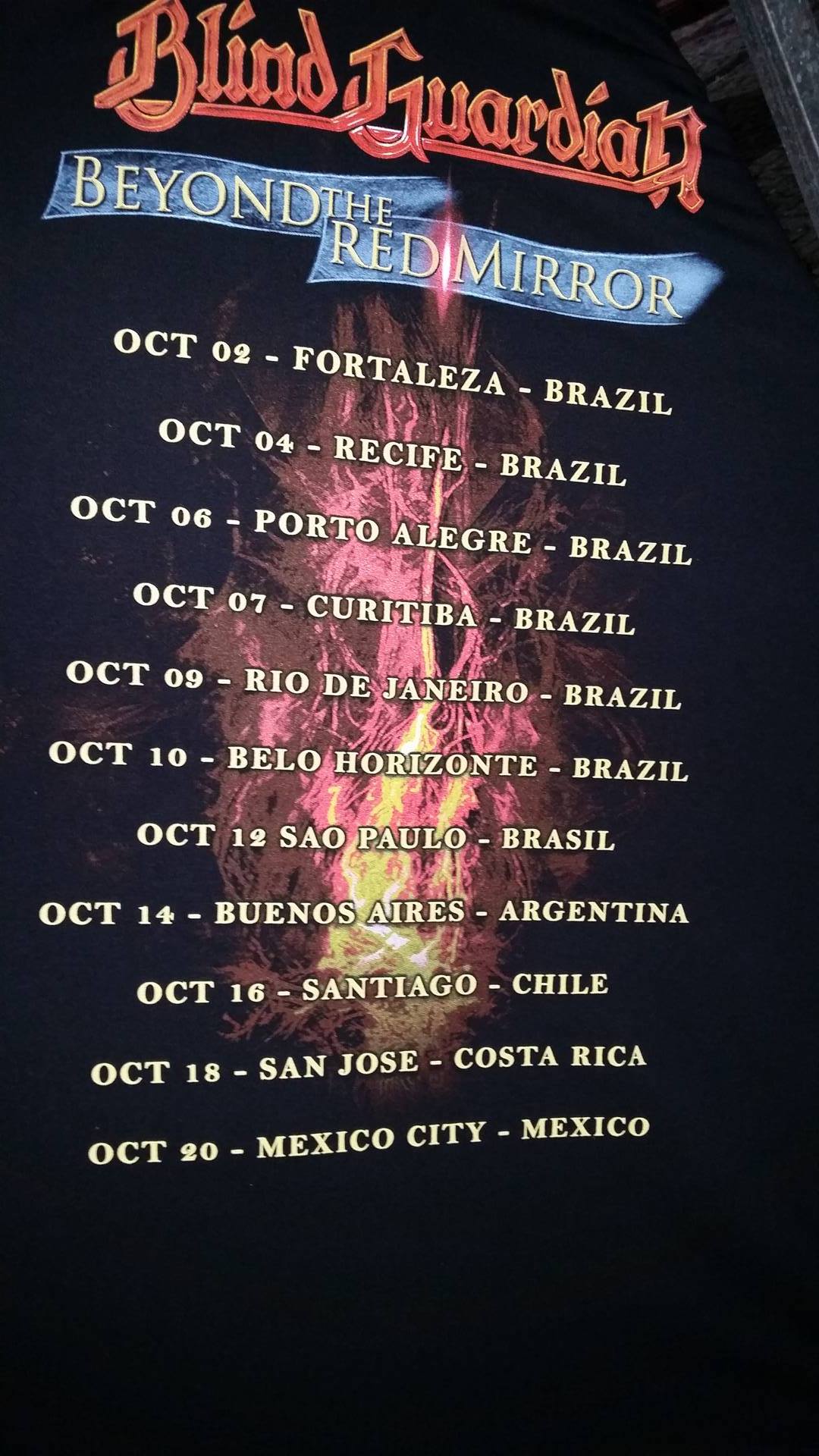 BLIND GUARDIAN SOUTH AMERICAN TOUR 2015
EXCLUSIVE Report by Barend Courbois
Because HeadBangers LifeStyle wants to bring the music as close to the fans as possible what better way of doing that than having regular reports written by musicians themselves so you can experience, as close as possible, what they experience on tour. The first contribution is by Barend Courbois, the Dutch bassplayer of German metalband Blind Guardian who will keep you posted about the extensive second leg of their Worldtour 2015/16. Enjoy!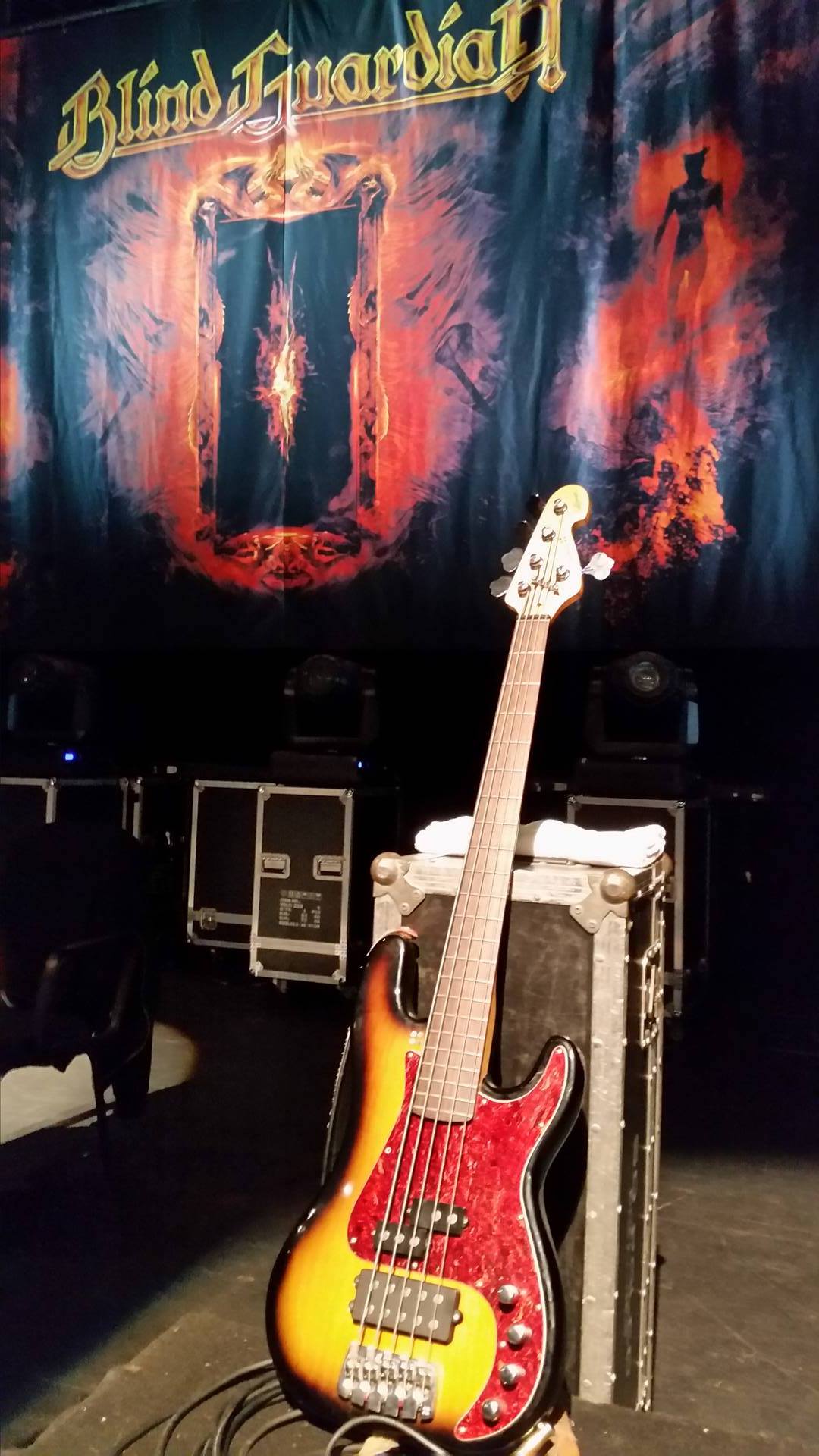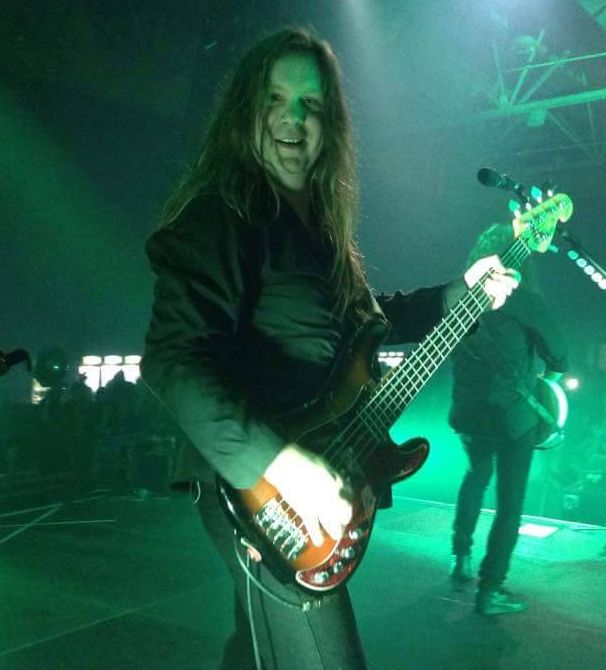 I want to start by telling you how I landed the job in the Mighty Guardian. In the early nineties I recorded four albums with Hungarian super guitarist Tamas Szekeres. The last one was produced by Charlie Bauerfeind. Besides them being very fruitful we also had a lot of fun during these recordings. Anyway, eighteen years later Blind Guardian was looking for a new bassplayer. They were in the middle of the last part of their world tour and had a two week break in which they had to find a new bassplayer. Good old Charlie recommended me as being the perfect guy. Being from The Netherlands was no problem for those Krefelders. I went over, had a good talk and didn't have to audition (,,If Charlie says he is the best, he is the best'') . I practiced my ass off for two weeks and went with them on the last six months of their three year tour.
Everything went great and they asked me to play on their new cd 'Beyond The Red Mirror'. I did several bass sessions over a two year period and it was great. 2015 started off fantastic with two headline shows with classic songs during the 70.000 Tons Of Metal cruise (Miami, Florida to Jamaica and back) after which we started to rehearse for the new world tour. We did a try-out show at the 'Kultur Fabrik' in their Hometown Krefeld and the first official show was a sold out one at 'Effenaar'- Eindhoven in The Netherlands. Twenty-four countries later we enjoyed a well-deserved summer break.
At the end of September we left for the second leg of the 'Beyond The Red Mirror' world tour to South America.
Now I will have to pick up the tourbook for the right order.

September 30th and October 1st: Travel days
Dusseldorf/Germany-Frankfurt/Germany-Sao Paulo/Brazil-Fortaleza/Brazil
A large crowd of fans was waiting for us at the airport of Fortaleza, unbelievable, what a reception. Totally crazy!!!
October 2nd: Fortaleza – Siara Hall
A beautiful, half covered, half open air hall packed with, according to good South American tradition, extreme sweaty fans who sang along with everything, even the guitarsolo's, riffs and melodies… After a pretty exhausting outbound this was such a supercool first show!!!!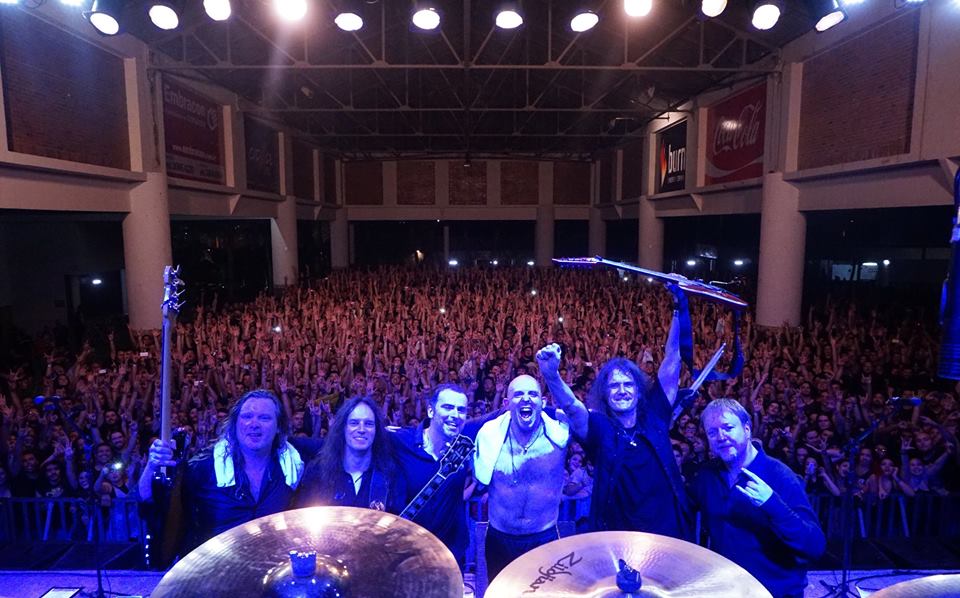 October 3rd: Travel/fly day
October 4th: Recife – Baile Perfumado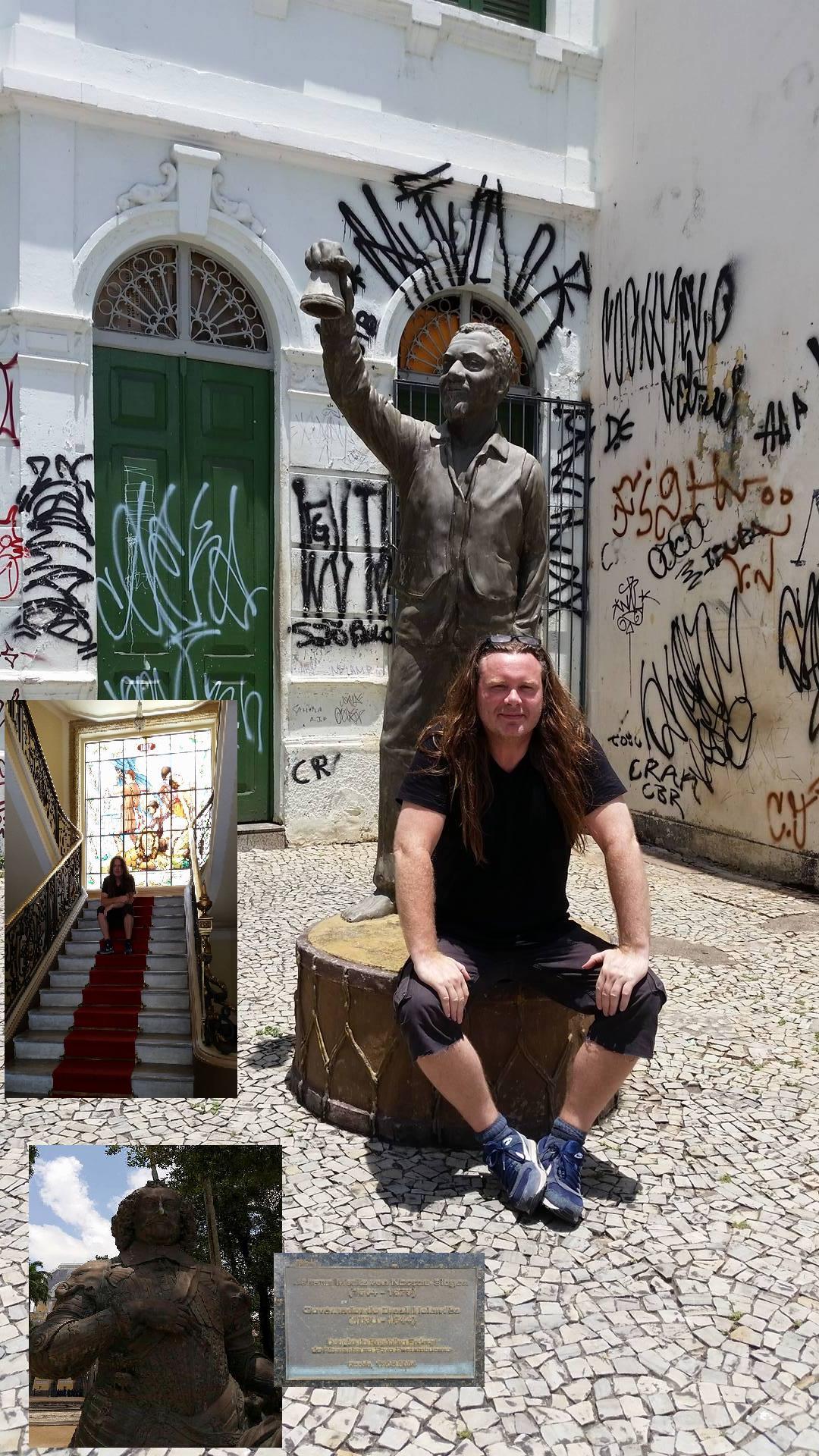 Before every show we soundcheck for at least an hour for the perfect hall and in-ear monitor sound but also to rehearse other songs. After the soundcheck I always walk around the venue to see the fans and the city (I am not recognized yet so I can walk right between them). That night was another mindblowing loud show, with unbelievably fanatical fans, in the positive sense! Sometimes I recognize myself in them as I was in the early eighties, when I went beserk at the first Dutch and German Iron Maiden shows with my friends.
The beautiful thing about playing in a well known band is that arrangements are all first class which provides a super relaxed vibe between bandmembers and crew. Everybody helps and is looking after each other, no stress, it is one big happy family which is a great feeling.
October 6th: Porto Alegre – Bar Opinião
It sounds corny but everybody went nuts again!!! A few hours of sleep after the show before flying to Curitiba.
October 7th: Curitiba – Master Hall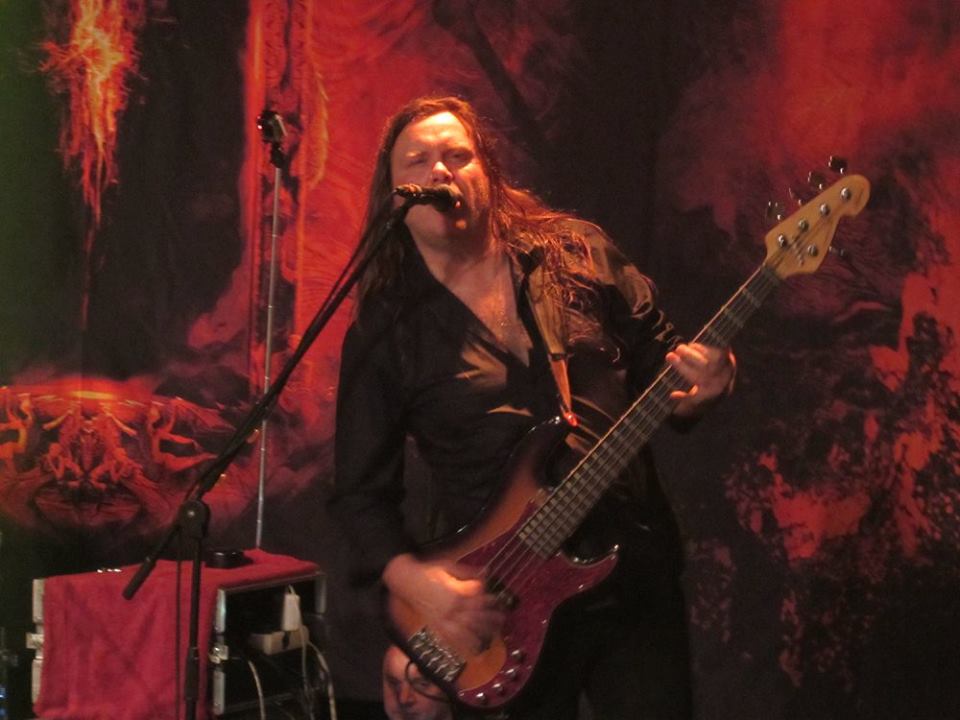 I played there with Blind Guardian in 2012 already. The daily soundcheck had a few different songs. The show was sold out (again!) and the fans lustily sang along with every song…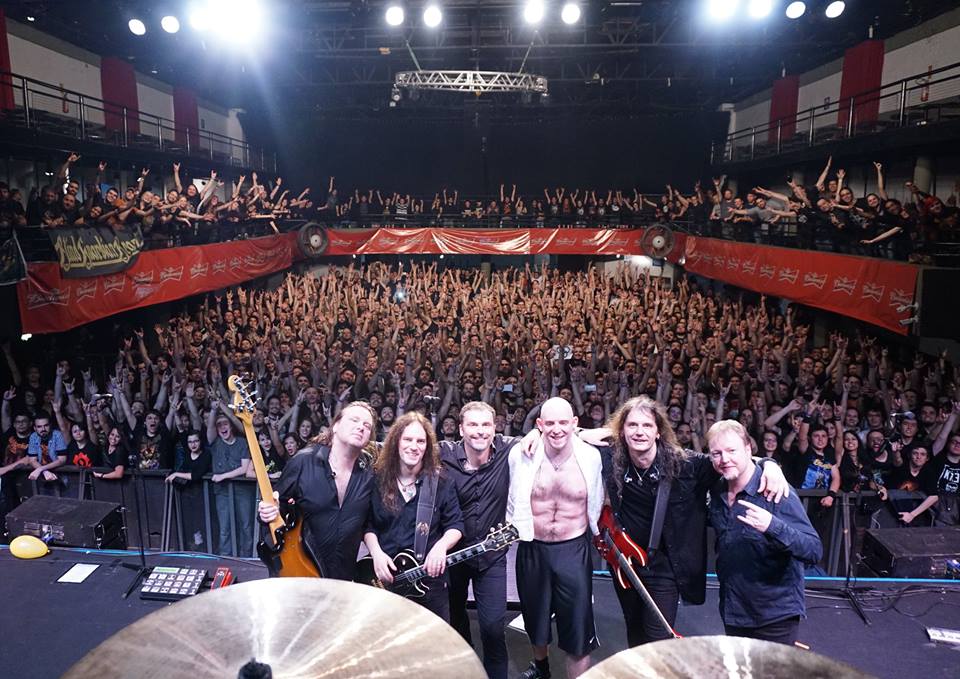 October 8th: Travel/fly day to Good Old Rio de Janeiro….Wow what a city… Unbelievable!
October 9th: Rio De Janeiro – Vivo Rio
In the morning I went with drummer 'Steady' Freddie and keyboardplayer Michael 'Mi' across Rio to its highest point, we had a wonderful morning!!! At the end of the afternoon we returned to the immense big venue and soundcheck…wow…Not normal, what a beautiful audience… I secretly swept away a few tears.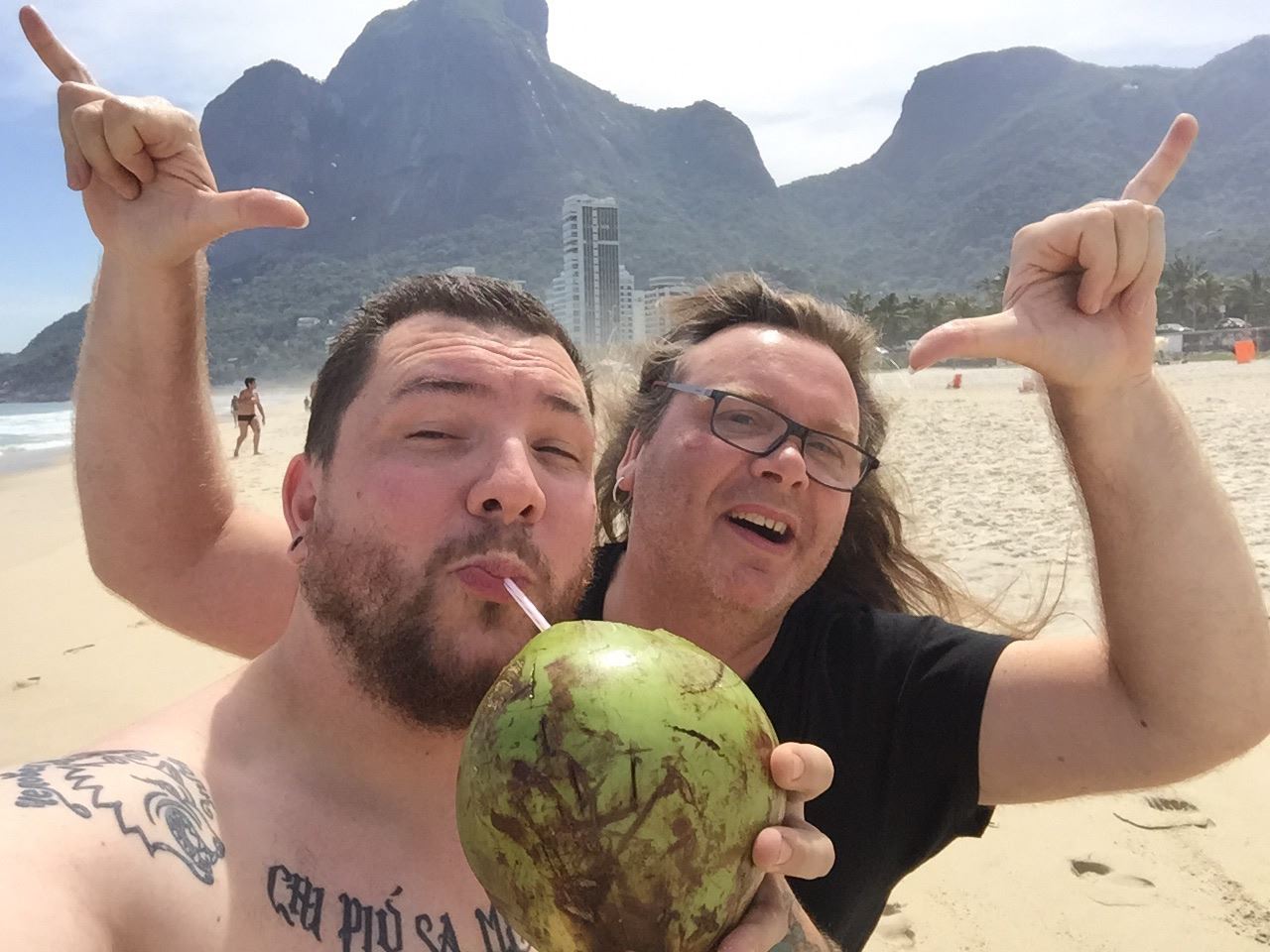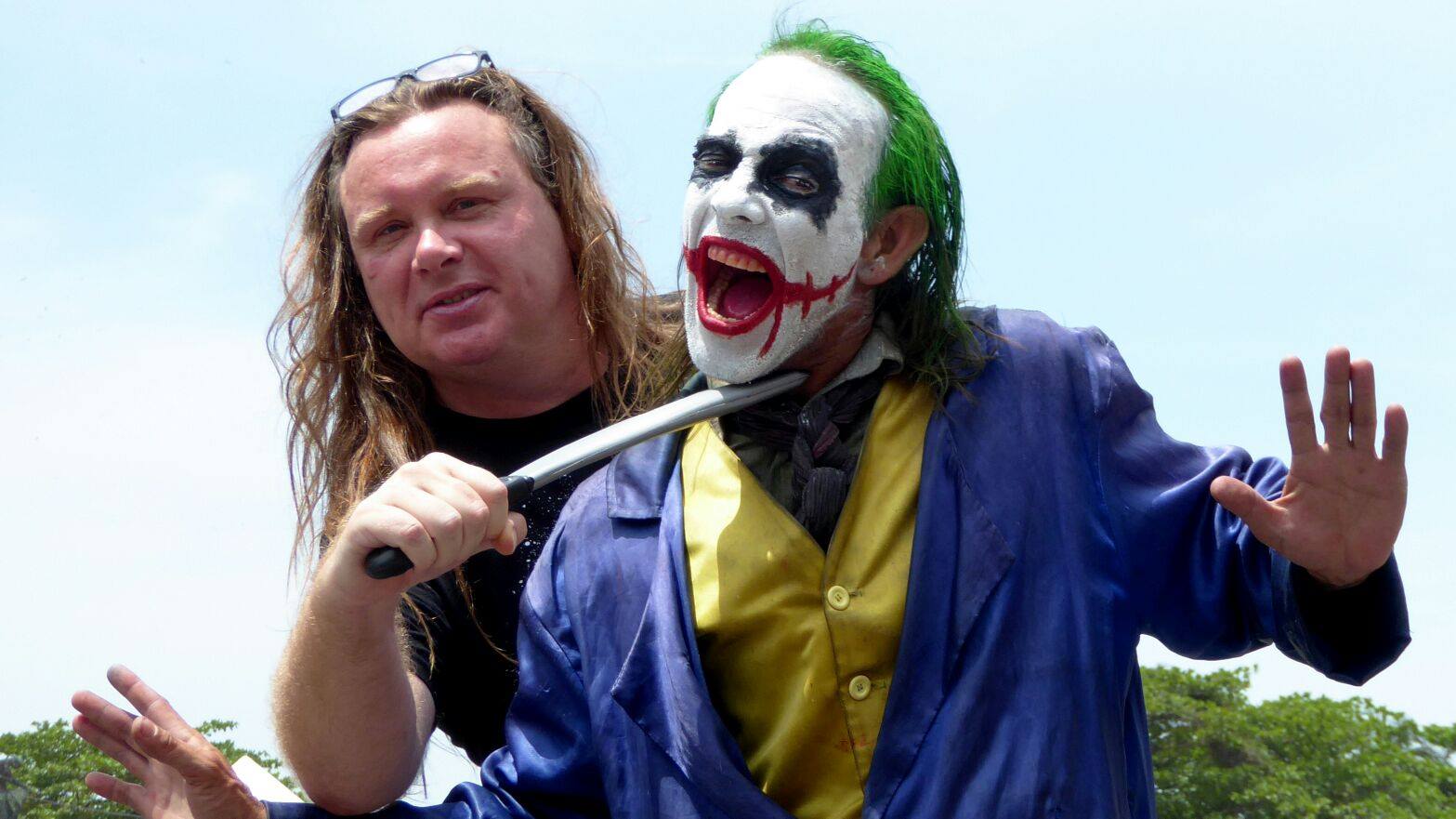 With bass tech Willem van Roekel Early Halloween at the beach in Rio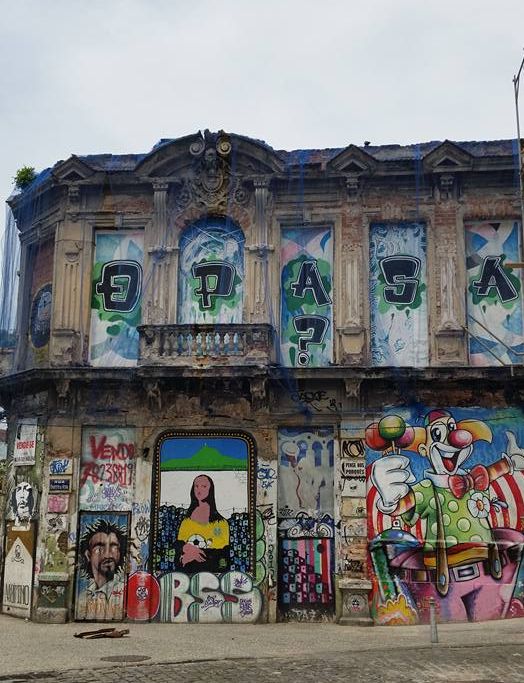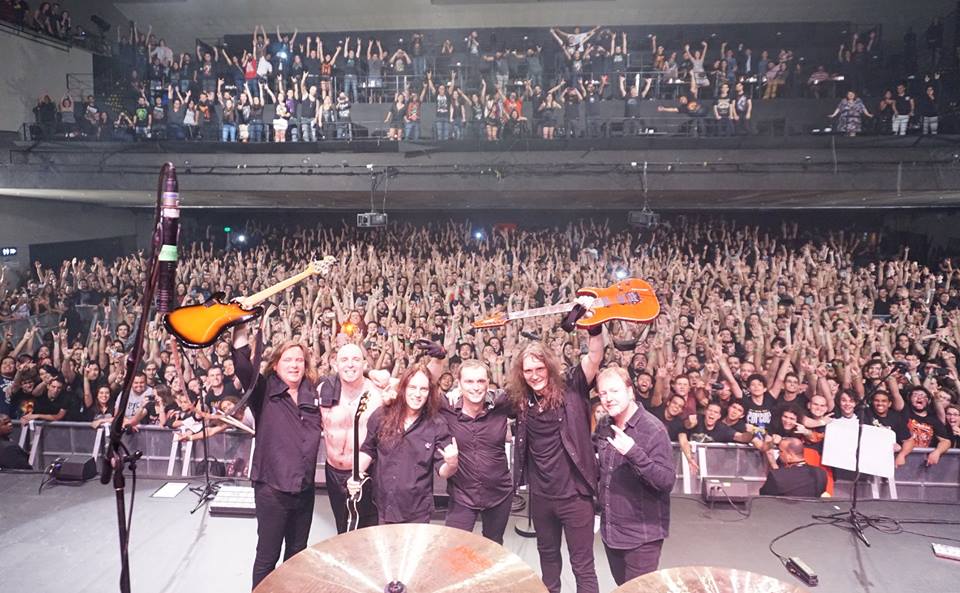 October 10th: Belo Horizonte – Music Hall
Flying to Belo Horizonte after a few hours of sleep. At the Music Hall we played the longest show in the history of Blind Guardian because the fans didn't stop cheering and singing. We played for three hours!!! Madness.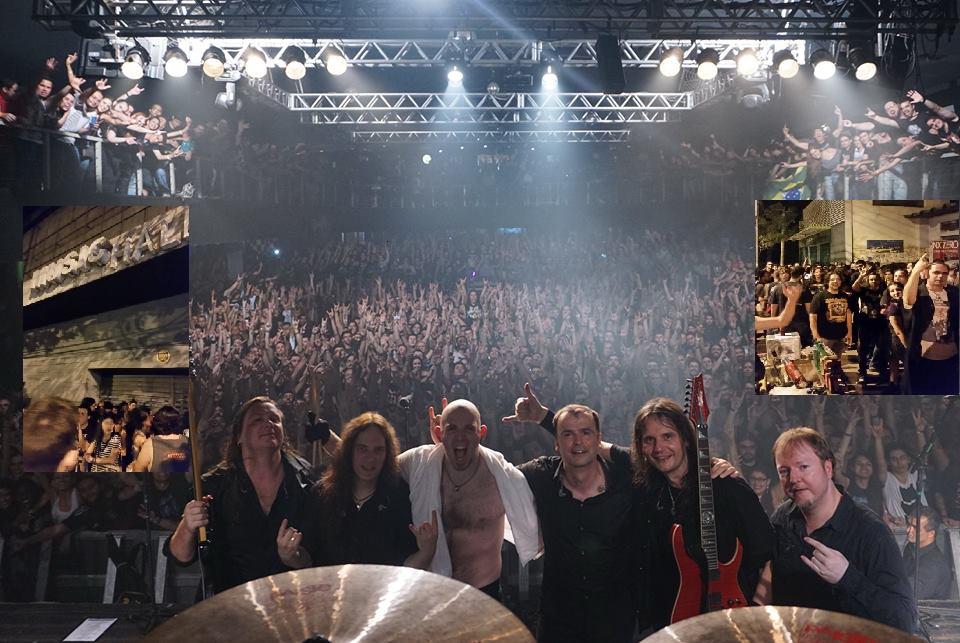 October 11th: Travel/fly day
October 12th: Sao Paulo – The fantastic HSBC Hall
Insane last show in Brazil and that's why we played ,,Barbara Ann'' (Beach Boys) as the last encore.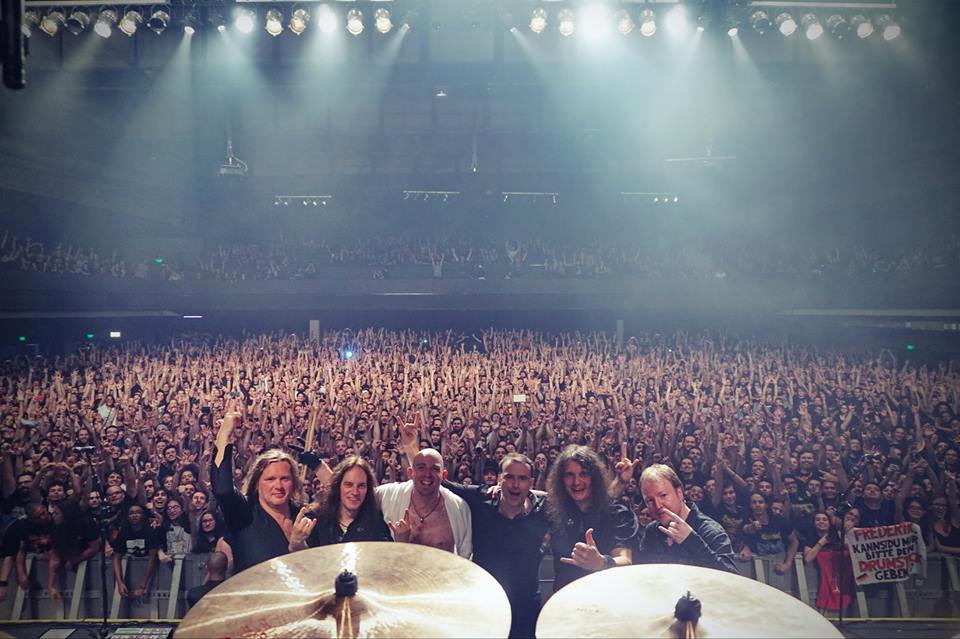 October 13th: Travel/fly day to Argentina
October 14th: Buenos Aires – El Teatre Flores
Beautiful people who went totally crazy again. Standing in front of the venue a day early so they could stand in front of the stage. My deepest respect. Like almost every night we gave away our bottles of water to the people in the front.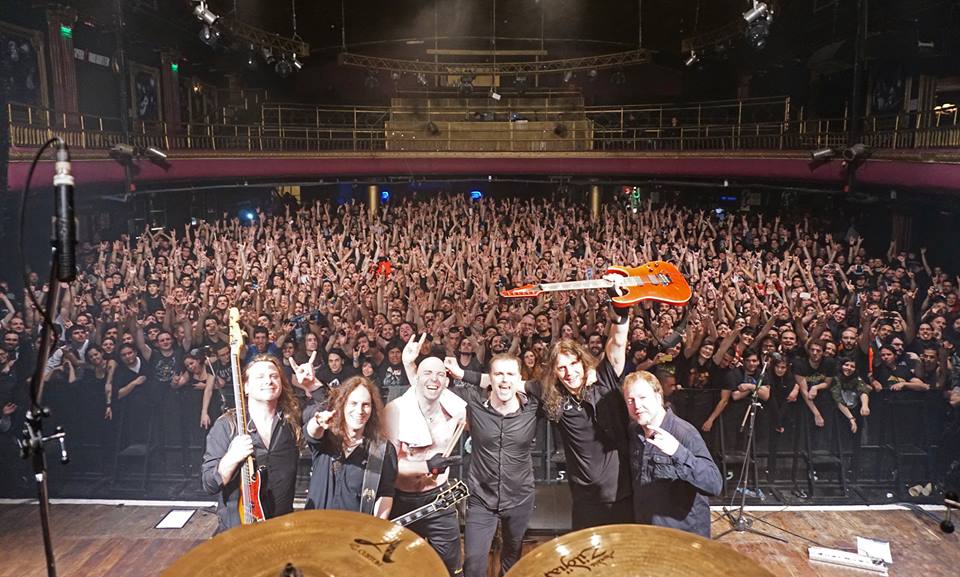 October 15th: Travel/fly day to Chilli
October 16th: Santiago de Chile (a beautiful city…insane!!!) – Teatro Caupolican totally MAD!!!!!!!
October 17th: Travel/fly day to Costa Rica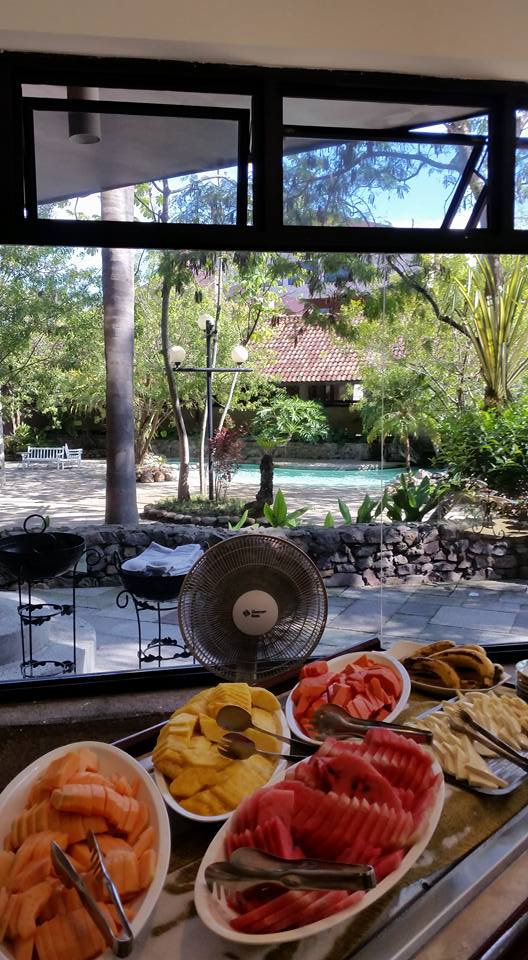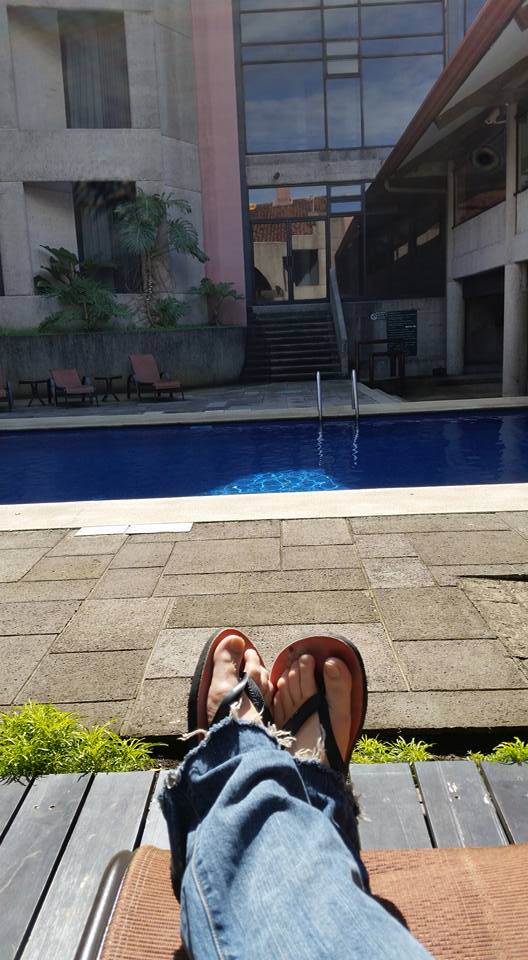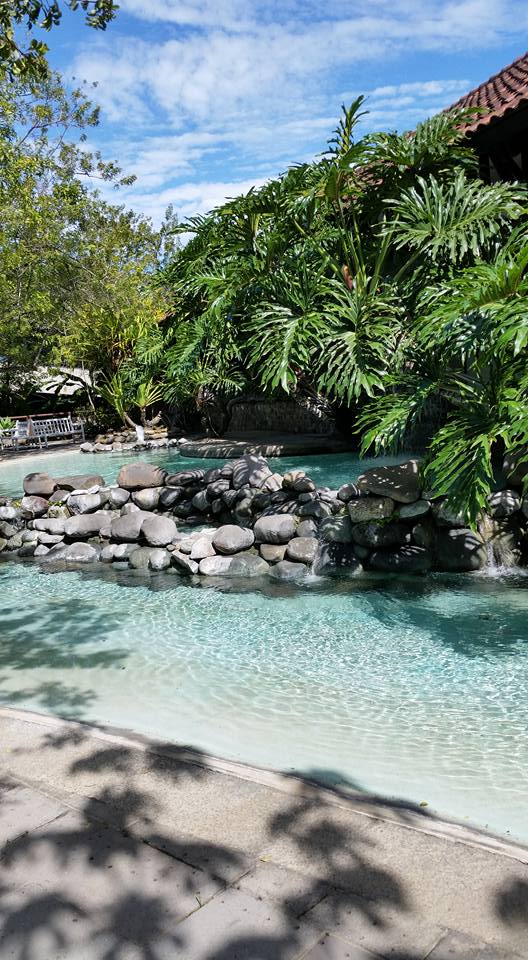 October 18th: San José Costa Rica – Pepper's Club
In the same venue we played at there was also a Latin American band playing and during their soundcheck the walls rumbled, hahaha. Great to see that in one half of the building young and old were enjoying the salsa beats while in the other half people were crowdsurfing and banging their heads, haha.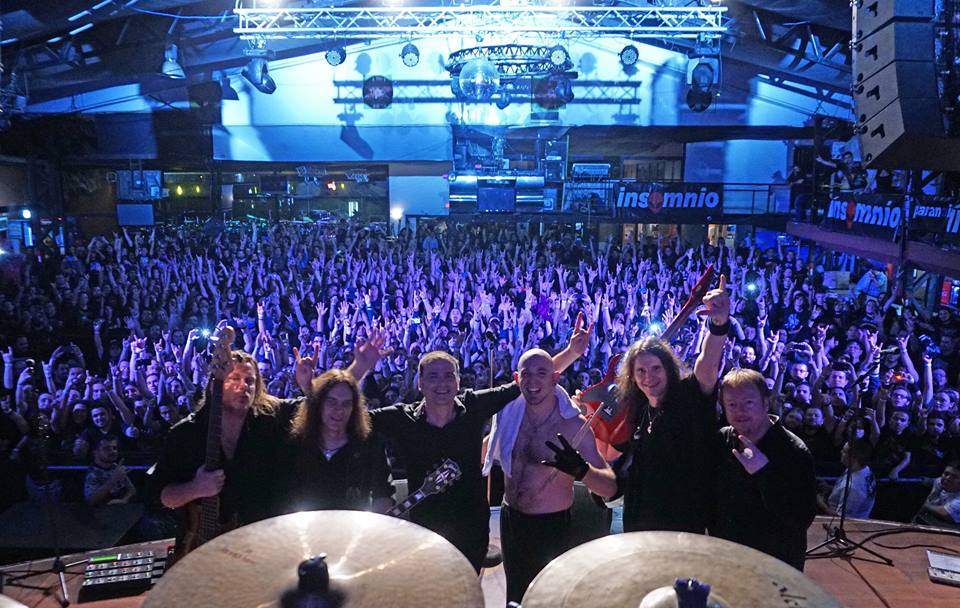 October 19th: Travel/fly day to Mexico
October 20th: Big Ass Mexico City, wow, what a megacity. – The huge Circo Volador.
It may sound deadening but again the fans went mad and like every night it was beautiful to hear and see!!!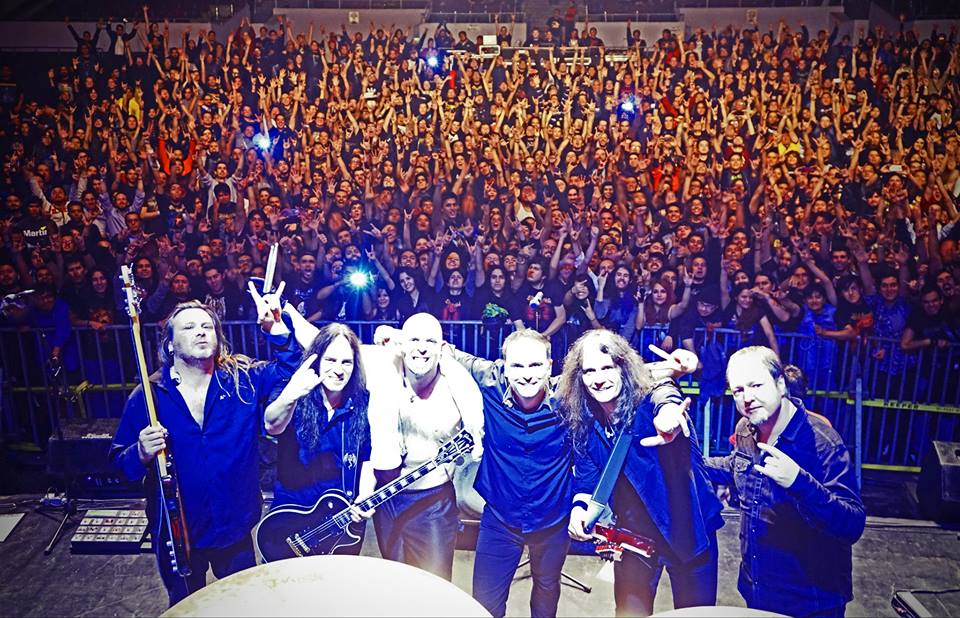 October 21st: Travel/fly Mexico City – Houston Texas – Tampa Florida
In Tampa, Florida our crew rehearsed with an American sound and light system and the musicians enjoyed a well-deserved short break. Monday October 26th we flew to Baltimore to play the first show of the big USA/Canada tour but I will tell you more about that later.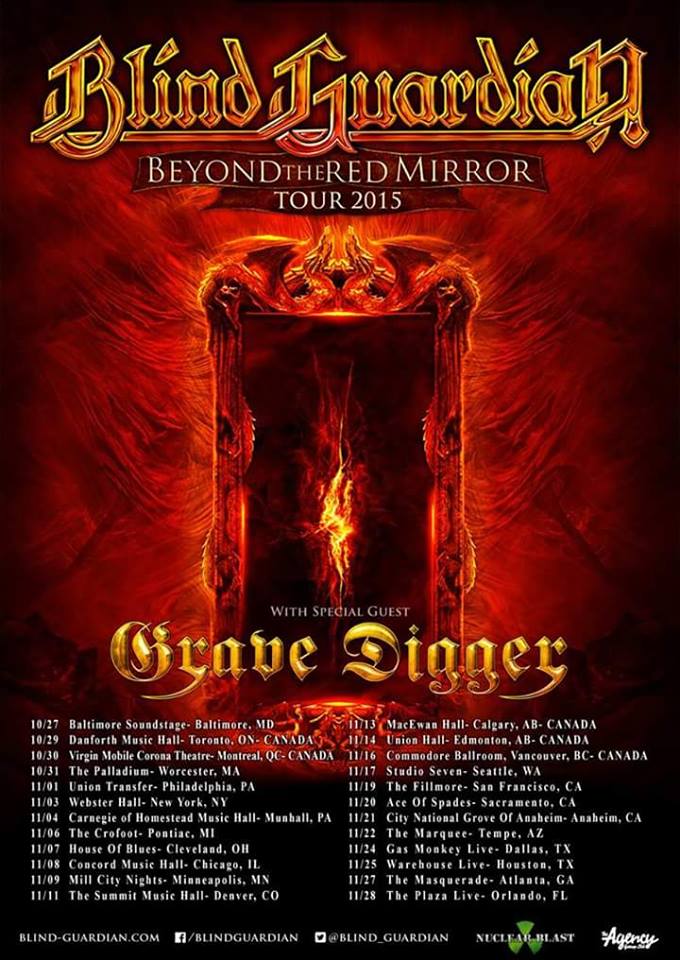 To be continued!