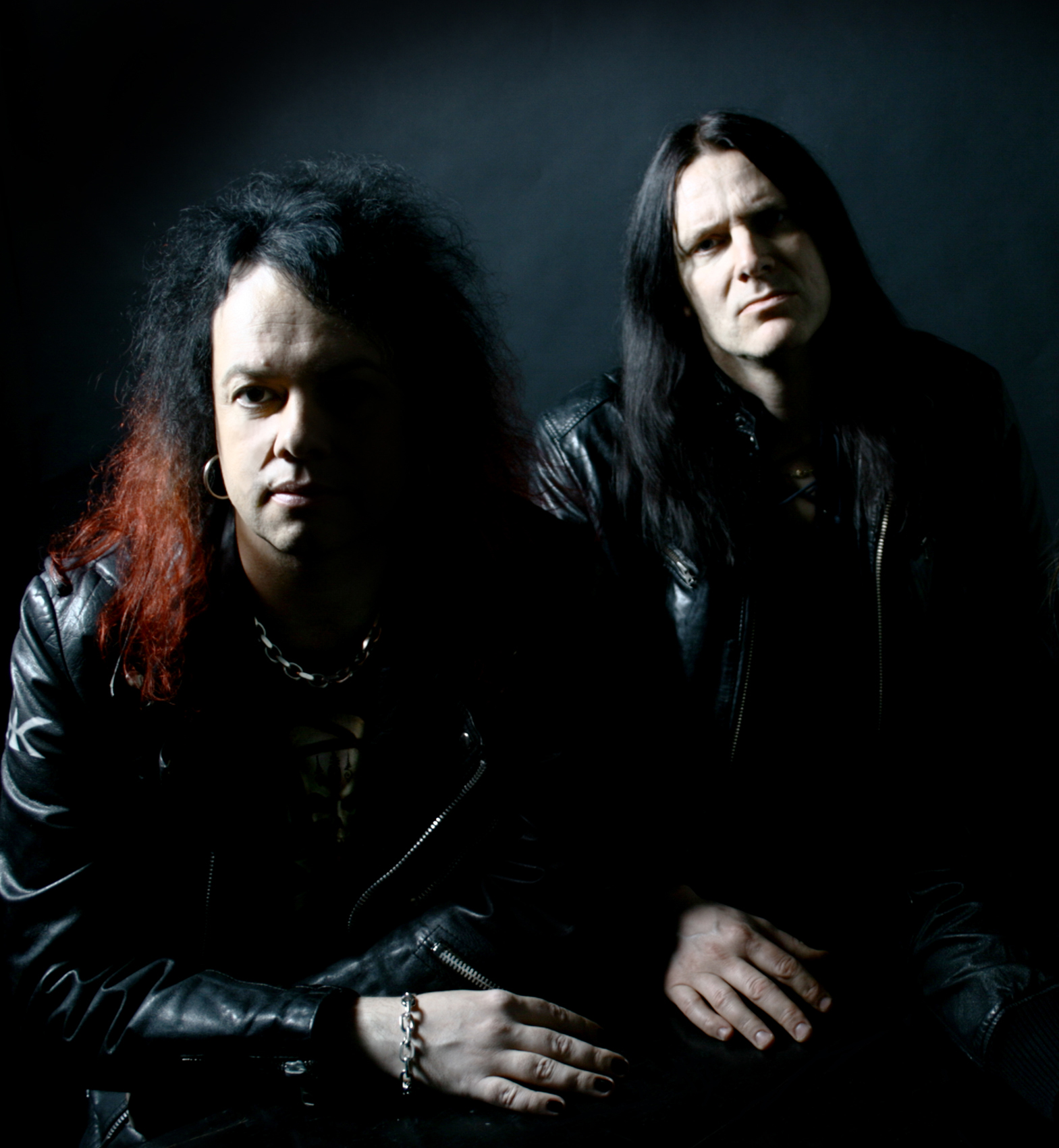 EXCLUSIVE: ,,ANOTHER DESIRE"
First New Lion's Share Song In Eight Years!
Lion's Share is a Swedish metal band founded in 1987 by guitarist Lars Chriss and keyboardist Kay Backlund. The band released six albums 'Dark Hours' being their last in 2009. Since then Chriss became a much asked producer, mixer and song writer while singer Nils Patrik Johansson made fame with Astral Doors (which he founded in 2002 and with whom he just released the ninth album 'Black Eyed Children') and Civil War which he left after three studio albums). Chriss and Johansson never stopped working together as Chriss explains in a short interview with HeadBangers LifeStyle.
Why did it took you so long to come up with new Lion's Share material?
,,The plan was always to release a new album. Patrik and I have had writing sessions going through the years when our schedules allowed it. We live like 300 km apart, so it's not always that easy to get together. I've been very busy working full time as a producer and mixer for other bands since 2012, and Patrik also joined Civil War around the same time. The years just flew by, and here we are today…haha."

Does this mean that there is a full album in the can already and if so, can you tell us more about it?
,,We have material for a full album written and partly recorded. With the music industry being in the state it's in, the plan is to release a new song as lyric video every three months or so, as free giveaway for our true fans that have waited this long. We will do this with at least 3-4 songs before we start thinking about releasing a new album. We will not contact any labels at this point, but of course things can change depending on the response we get on these lyric videos. The business is so upside down compared to when we started releasing albums 22 years ago. All the old rules are pretty much out the window, so we will experiment a bit and take it song by song which way to turn next. For this first song we won't even release it on i-Tunes or any streaming platforms. Only on YouTube and to radio stations."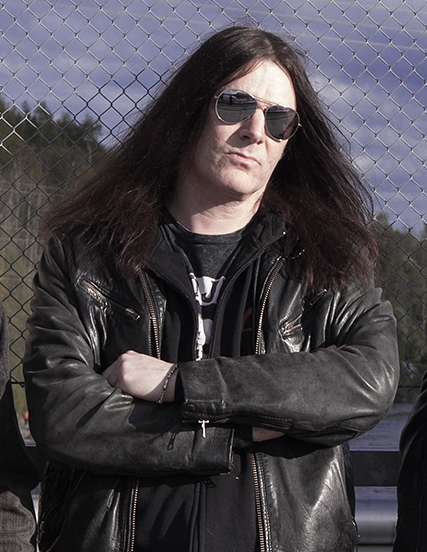 Singer Nils Patrik Johansson (Lion's Share)

Do we have to see this as a full come back?
,,We never quit Lion's Share! Patrik and I always had the intention to release more LS albums. We have even started writing for the album after the next one. I think we are working on something like 23 songs right now all in all. Some are done and only missing lyrics, and some are more basic with just like a verse, bridge and a chorus. The older you get, the faster the years fly by it seems. I also have other albums I'm hired to do as mixer, producer and sometimes I do co-writing and play all the guitars, so there can go months where I don't have time to do anything with the Lion's Share material. Patrik quit Civil War, but is still in Astral Doors and he and I have talked about making his solo album as well. Right now time is our biggest enemy, but the idea is to keep releasing new Lion's Share songs, and after a new album is released we will play live."

Who else is in the band at the moment besides you and Nils Patrik Johansson?
,,We decided to keep LS as a duo "with friends helping out" at this point. We work very well together and get along great, so right now this is what feels the best to us. We recently did a couple of Ronnie James Dio tribute shows, where we played his material from Rainbow, Black Sabbath and Dio. For those shows we used the same rhythm section we had when we did the final Lion's Share shows back in 2010/2011. We like to work with Andy Loos on bass and Magnus Ulfstedt on drums, so they are on top of our list when we need help. We also talked about using original LS keyboardist and co-founder Kay Backlund whenever we need keyboards. I have worked with him quite a bit on some recent albums I have done with NIVA and SEVEN, so I know he is still as good as ever."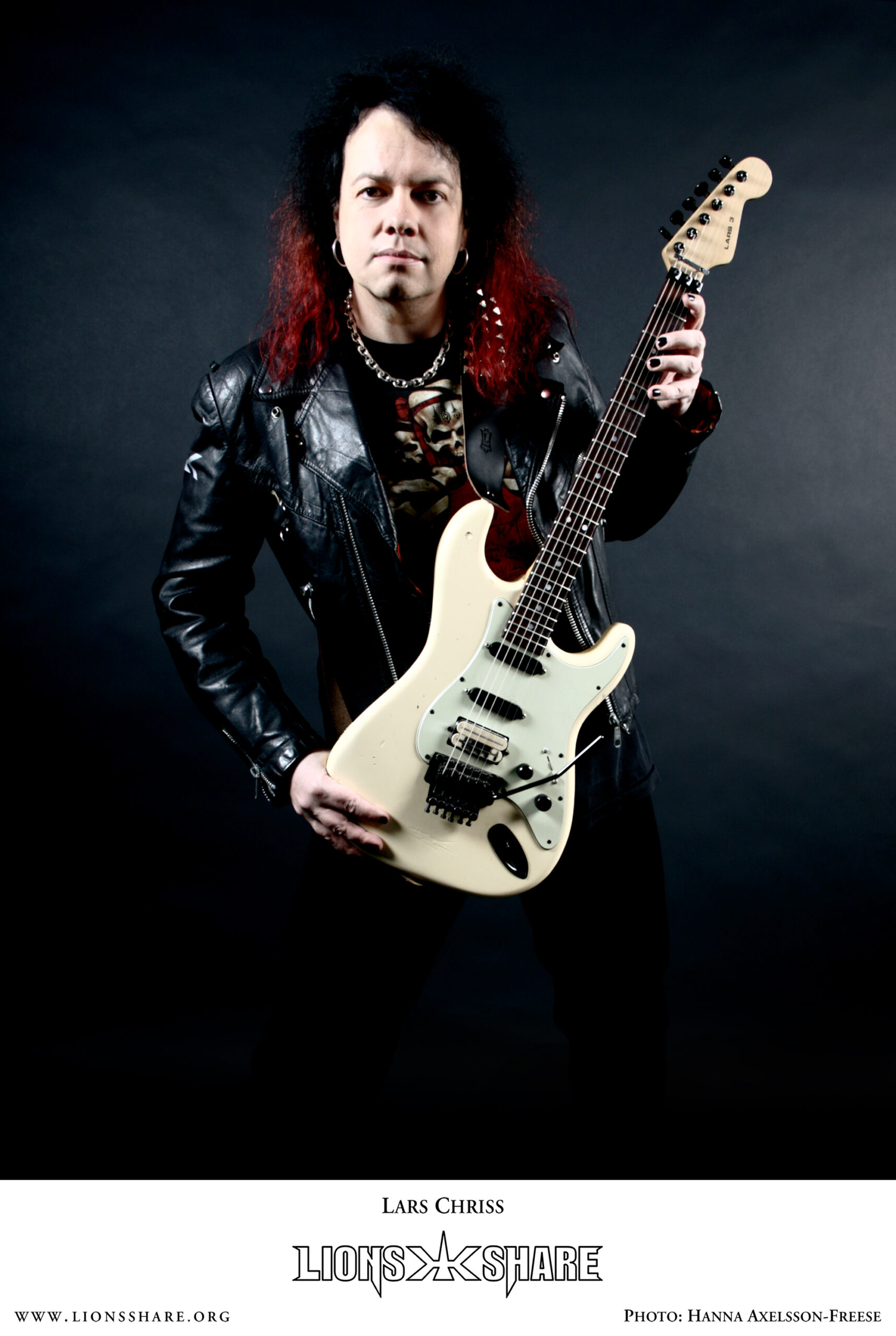 First new material in eight years. How difficult was it to get back in the Lion's Share mood again?
,,Pretty easy since we already had those ten songs ready to go. The only thing missing was the actual words/lyrics. Everything else were written between 2010-2014 I think. Most things were recorded as well, so I'm just checking if I want to redo some solos, Patrik needs to record the vocals of course with the final lyrics. And then it's just mixing and mastering. It's possible we will replace some of the "original ten" songs with some of the newer one's before we release that new album. But the original ten were written to go together as an album."

Follow LION'S SHARE on Facebook for more news and upcoming videos.
—
LION'S SHARE – ,,Another Desire" [Lyric Video 2017]