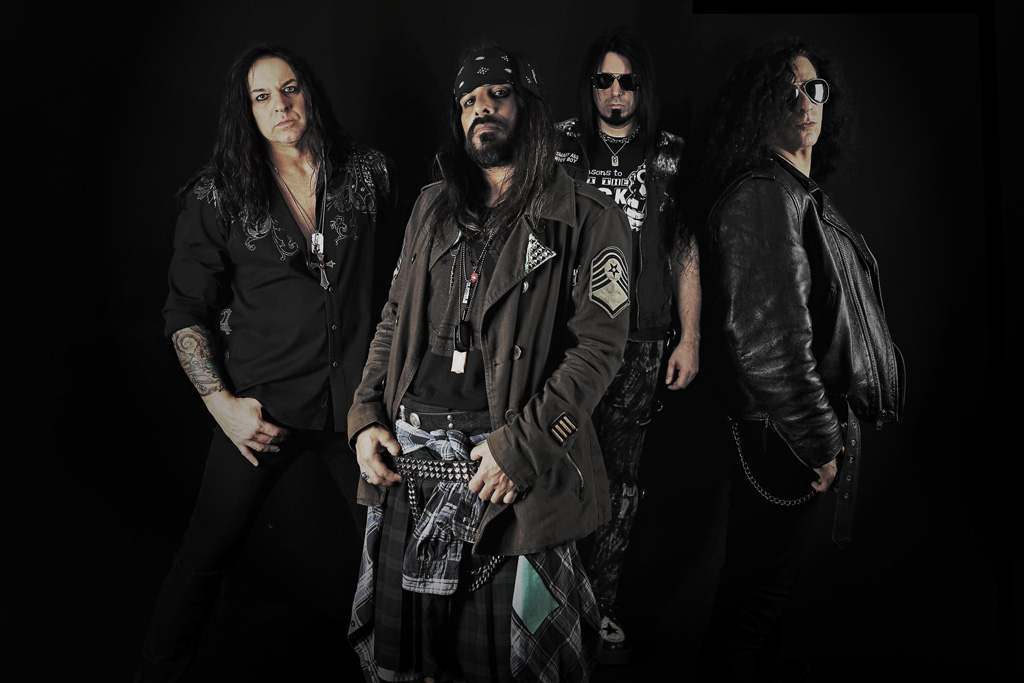 EXCLUSIVE: KICKIN' VALENTINA
Studio Update!
Atlanta based rockers KICKIN' VALENTINA are working on their second album. Bass player Chris Taylor, also writing for HeadBangers LifeStyle, gives an exclusive update.
Hello Kickin Valentina fans. This is Chris Taylor (bassist) here to give you a quick update on our new album 'Imaginary Creatures' which we are recording at Muse Productions here in Atlanta. We are very close to wrapping up the tracking, and at the moment, all we have left are backing vocals. We started recording back in November and originally aimed for a May release, but unfortunately, we are running just a little bit behind schedule. As of right now, it's looking like a July release.
We're working with Andy Reilly once again as our producer, as he knows how to get the very best performance and sound out of us. The end result is that our new album will sound absolutely amazing! Some of the songs have been in our set for a while and some have never been played live before, and we can't wait for you to hear them.
Here are the 10 new tracks: ,,Eyes", ,,Turns Me On", ,,Devil's Hand", ,,Eat n' Run", ,,Crazy", ,,Street", ,,Roll Ya One", ,,Heartbreak", ,,Burning Love" and ,,Imaginary Creatures".
People keep asking: ,,How does it differ from your first record?" While I have to say there are a lot of similarities, there are also some differences. We have a few songs that are a little heavier, and we also recorded a ballad called ,,Crazy" which we've only played live a couple of times (and the feedback from the fans was that it haaaad to go on the new album). We have a couple of special guest appearances, including our friend Chris Green (Tyketto/Rubicon Cross) who plays guitar on our cover of Elvis's ,,Burning Love" and we have the very soulful Beth Ballinger doing backups on a couple of tracks. Beth also plays Hammond Organ on the song ,,Crazy."
I promise, if you liked 'Super Atomic' you will love 'Imaginary Creatures'. We look forward to seeing everyone on the road in support of the new album!