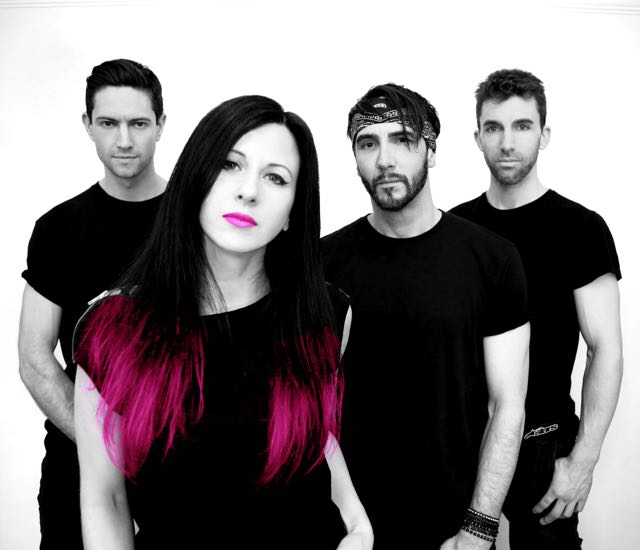 EXCLUSIVE: SANGUINE VIDEO PREMIERE
For The New Single ,,Ignite''
UK alternative rock band Sanguine announced the release of their third album `Cold Blood', which will be on December 6th 2019 via Odyssey Music. HeadBangers LifeStyle is proud to present today's European premiere of the first video single ,,Ignite".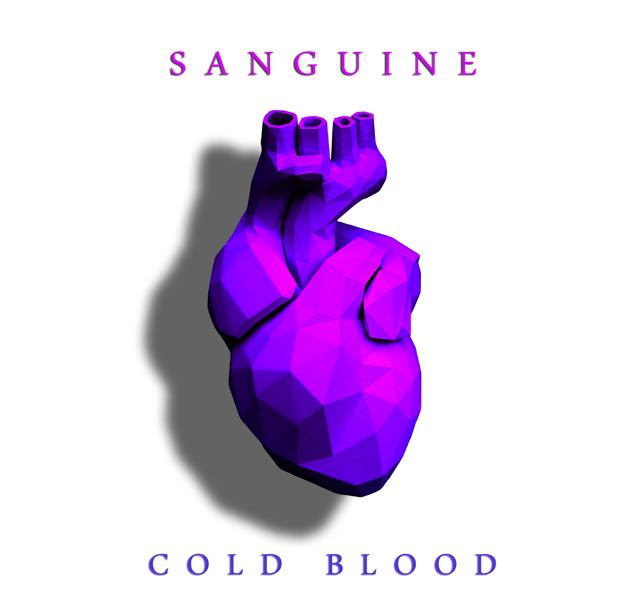 +++ OFFICIAL PRESS RELEASE +++ ***Soaring Female Fronted Alt / Rock / Metallers' Compelling Third Album 'Cold Blood' Unleashed December 6th on Odyssey Music***

SANGUINE
"The true strength about Sanguine's new album is its diversity. Somewhere between Halestorm, Skunk Anansie and In Flames, 'Black Sheep' was recorded at the latter's Swedish studio, with guitarist Jesper Stromblad guesting on two songs. From opener 'Breaking Out', with the soaring vocals of frontwoman Tarin Kerrey combining seamlessly with the screams of guitarist Nick Magee, to the harmony-soaked, quirky 'Carousel' and the acoustic 'Breathe Out', before diving into the crushing riff of the title track, it's a rock / metal adventure. These black sheep are different in the best way. 8/10" (John Damon – Big Cheese Magazine March 2016).

Incendiary, eclectic, and utterly unique female-fronted Alt / Rock / Metal quartet Sanguine have lined up the release of 'Cold Blood', their landmark third album, on Odyssey Music on December 6th as CD, download and stream.
A video for 'Ignite', the first single to be taken from the album, has already been shot and edited ready for release on October 4th.

WATCH THE VIDEO FOR THE NEW SINGLE `IGNITE':
While 'Cold Blood', the follow-up to 2016's massively acclaimed 'Black Sheep' album, is a markedly more melody drenched offering than its awesome predecessor, it nevertheless exudes the aggressive, hard hitting, heavy energy that Sanguine have become so well known for.
'Black Sheep' went down so well with the press and fellow musicians that Sanguine were subsequently invited on tour across the UK and Europe with a number of notable acts including Fear Factory, Skindred, Hell Yeah, Zebrahead and Mushroom Head, building a huge army of followers along the way. The many months of touring allowed Sanguine to refine what they do to a fine art and 'Cold Blood' is more than testament to that.
The album's title is a nod to the rise in mental health problems and apparent increase in the suicides of Sanguine's musical idols. Guitarist Nick Magee explains that "When we were writing 'Cold Blood' multiple rock legends killed themselves and it felt like the industry was just a coldblooded environment to exist in. That's part of the reason we hid ourselves away so we could focus on what made us happy rather than trying to jump through hoops to please some record exec!"
'Cold Blood', which is a generally more cohesive body of work than 'Black Sheep', was recorded and produced by Sanguine in the UK at various studios and locations, including Middle Farm Studios, where the drums were put down, and Sanguine HQ.



Tarin

After Sanguine released their self-titled, (shoestring produced, mostly comprised of demos) debut album in 2012, they began building their formidable reputation for explosive live shows whilst supporting bands such as Megadeth and Cancer Bats and playing at Festivals like Download and Bloodstock. Vocalist Tarin Kerrey was subsequently invited to do backing vocals for Iron Maiden's Adrian Smith and SikTh's Mikee Goodman's side project 'Primal Rock Rebellion'. By the time that they began recording 'Black Sheep' Sanguine had signed to Berlin based publishing and management company Manta Ray Music, who provided the backing and funding for what was, in reality, the band's first full – length studio album.
The future now looks more than stellar for Sanguine, an exceptional, vital, organic spine-tingling outfit whose consummate third album 'Cold Blood' can only catapult them even higher into rock's heady stratosphere.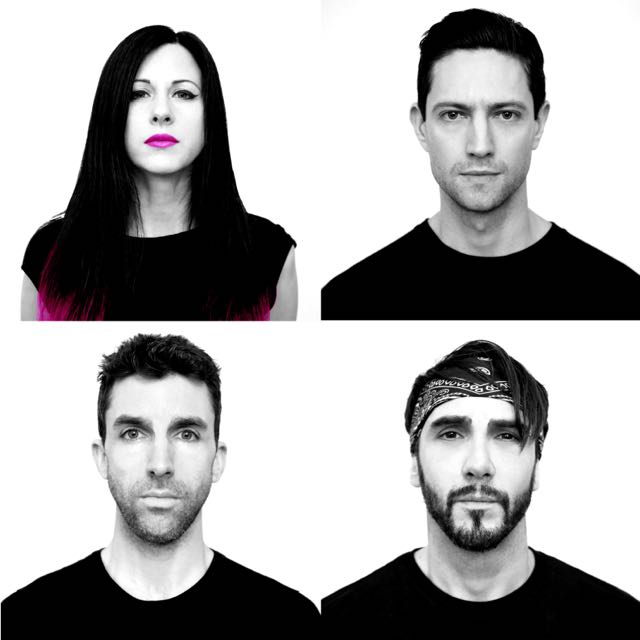 —
Sanguine Facebook here
Sanguine Website here
Sanguine HBLS Bandpage here
HBLS interview Sanguine here
HBLS Beauty & Lifestyle interview Sanguine here
HBLS review `Black Sheep' here

#sanguine #ignite #headbangerslifestyle #hbls #awayoflife