EXCLUSIVE: VUUR In-Stores
And Exclusive Give-Aways
VUUR is a new Dutch progressive metal band formed by singer Anneke van Giersbergen surrounded by some of the best metal musicians in the Netherlands.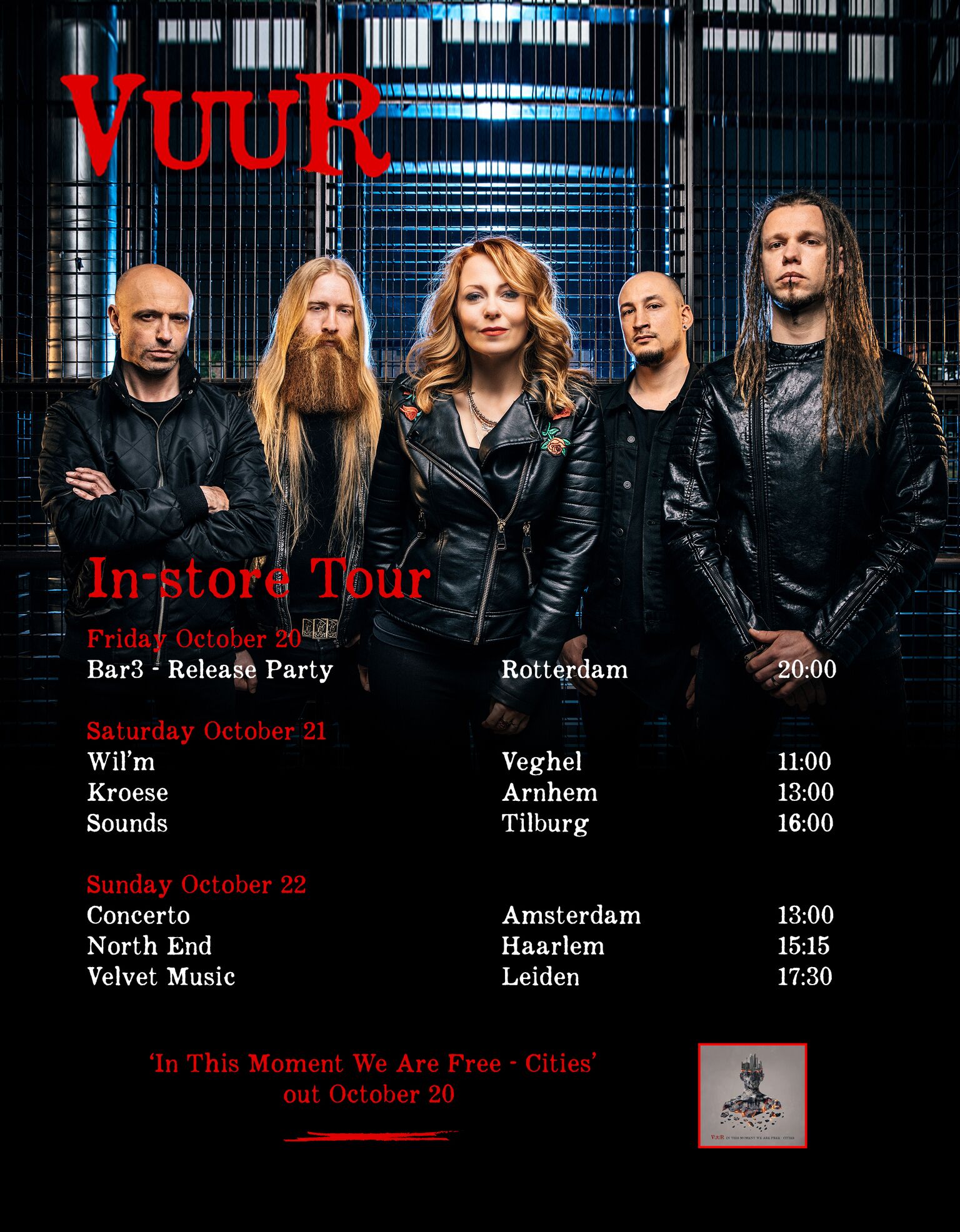 To introduce the band's debut album 'In This Moment We Are Free-Cities' Anneke will do a short solo in-store tour during which she will play some acoustic songs and will sign the new album. Check out the poster for exact places and times. Please note that the Release Party in Rotterdam is ONLY for people who bought the album!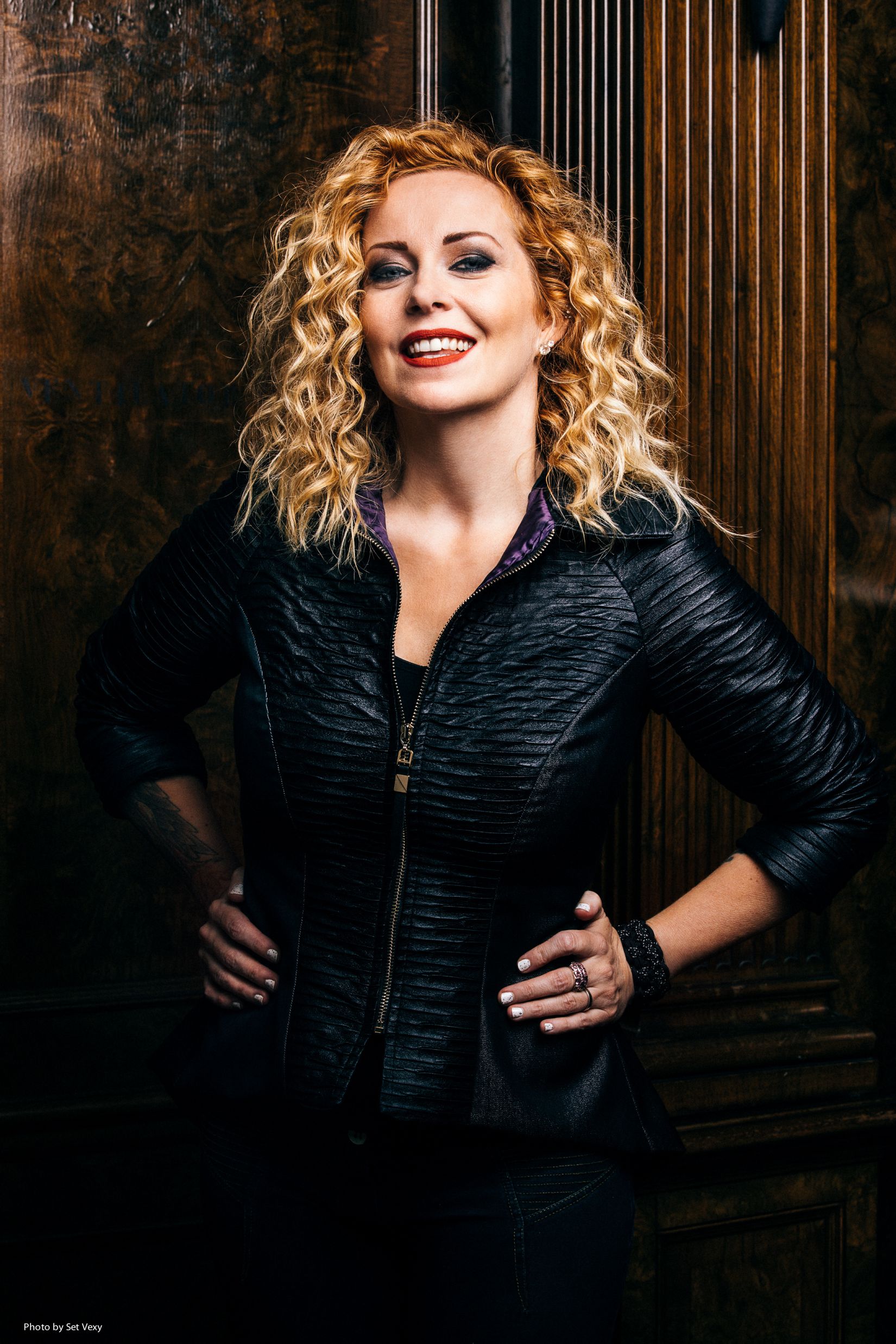 Dutch singer Anneke van Giersbergen will forever be known as the vocalist for melancholic metallers The Gathering, but since striking out on her own in 2007, she has solidified a solo career and recorded and performed multiple times with Canadian metal genius Devin Townsend, among others. To present her progressive metal side, Anneke formed VUUR, a new band that features some of the best heavy metal players in the Netherlands.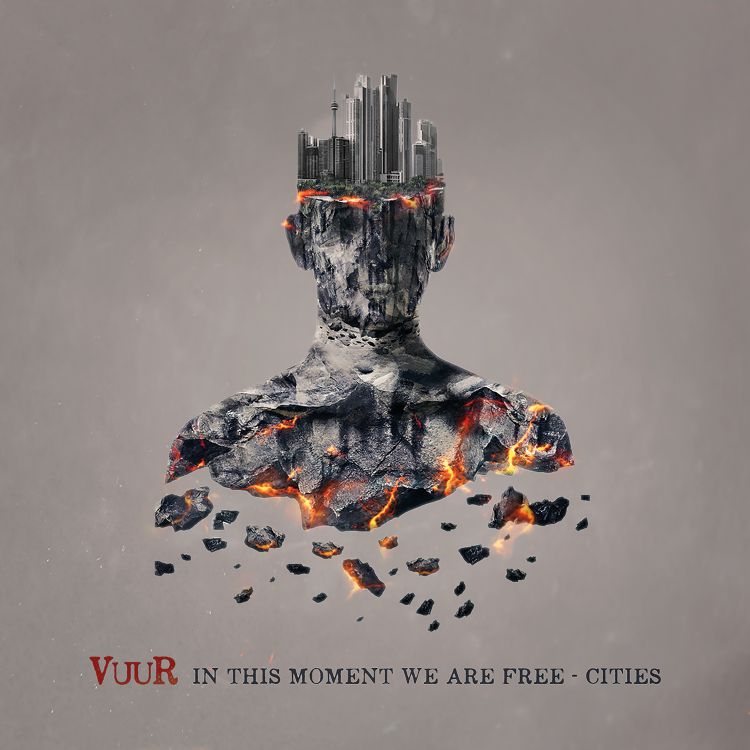 VUUR will release their full-length debut 'In This Moment We Are Free – Cities' on October 20th via InsideOut Music. From there the band will hit the road and focus on new material, as well as the heavier side of Anneke's previous outings. According to Anneke ,,You could say VUUR's music has the melancholy of The Gathering and certain elements from The Gentle Storm, but it's darker with fewer folk elements. It's still melodic and warm, but heavy."

HeadBangers LifeStyle can give away 2 very exclusive 7′ EP's. The EP is limited to 500 copies and there are 2 exclusive tracks on it which are not on the album.The only thing you have to do is to let us know which city is connected to the song ,,Days Go By". Mail your answer to info@headbangerslifestyle.com before October 20th and maybe you are a lucky winner.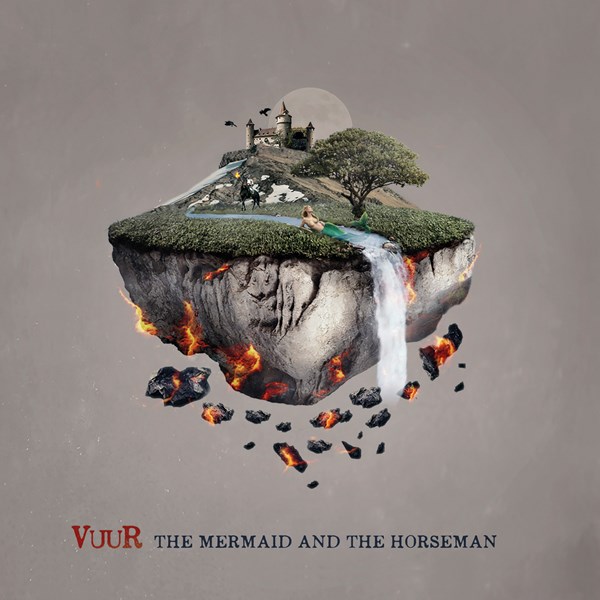 VUUR- "The Mermaid And The Horseman" 7"EP
A- Side: I'll Come Back To Love You – Moscow 6:31
B- Side: Fighter – Warsaw 5:39