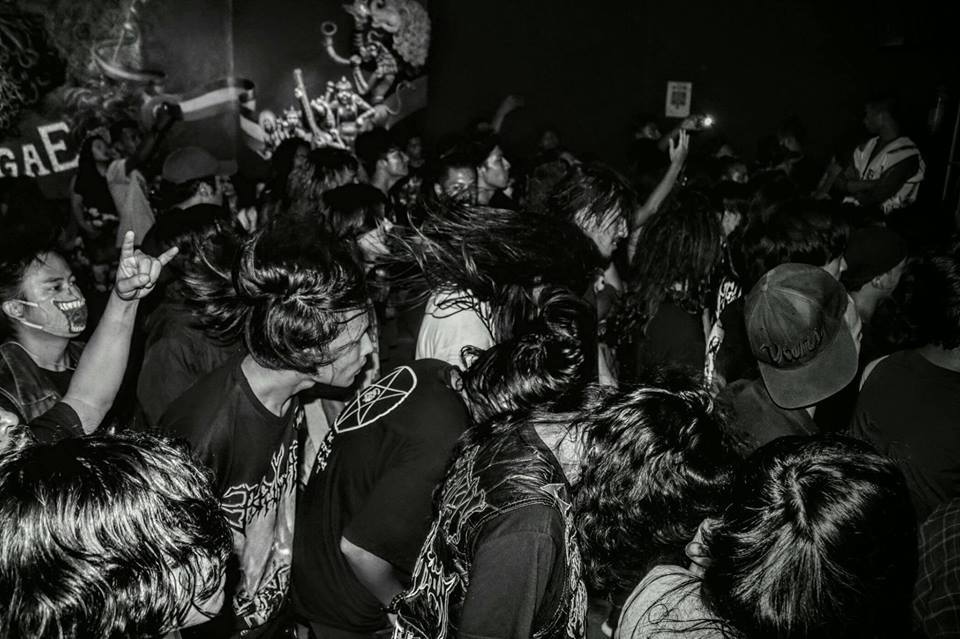 EXTREME UNDERGROUND INDIA
THE BANGALORE DEATHFEST: Japan Invades India
On August 27, 2017, Extreme Underground India and Sound-Awake presented The Bangalore Death Fest at The Humming Tree in Bangalore, India. The Japanese Samurai Death metalers Gotsu-Totsu-Kotsu headlined along with some sick local acts! Anorectal Ulceration opened the show and supporting bands were Inner Sanctum, Regicide and Amorphia. This gig was a part of The Underground Infamy Tour 3 put on annually by Extreme Underground Metal Society Of Nepal and BRUTAL POKHARA. Brew yourself a cup of tea and sit down to die if you missed this show.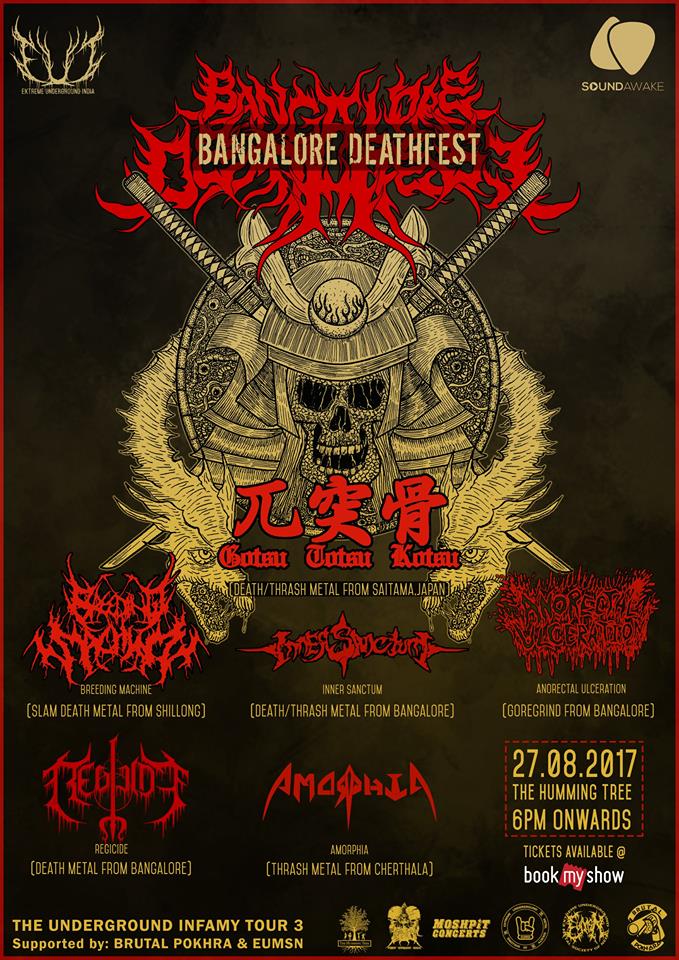 Headliner, GOTSU-TOTSU-KOTSU, dressed in traditional Samurai clothing, brewed up a storm for fans. Their vocal bullets flew through the night hitting us, causing internal bleeding of our most sensitive parts. But how can we not adore them? They shattered our ideas of Samurai metal and brought us into modern day agony and torment on purpose just to teach us a lesson. Follow the Master at all costs and proudly give your life! We all signed up for war and banged our heads to prove allegiance and moshed till arrows pierced our hearts and we fell bleeding. We dropped dead at the end of each song but rose again to suffer orgasmic overload, due to a sudden deep addiction to Gotsu Totsu Kotsu's torture. It kinda felt good and we wanted more.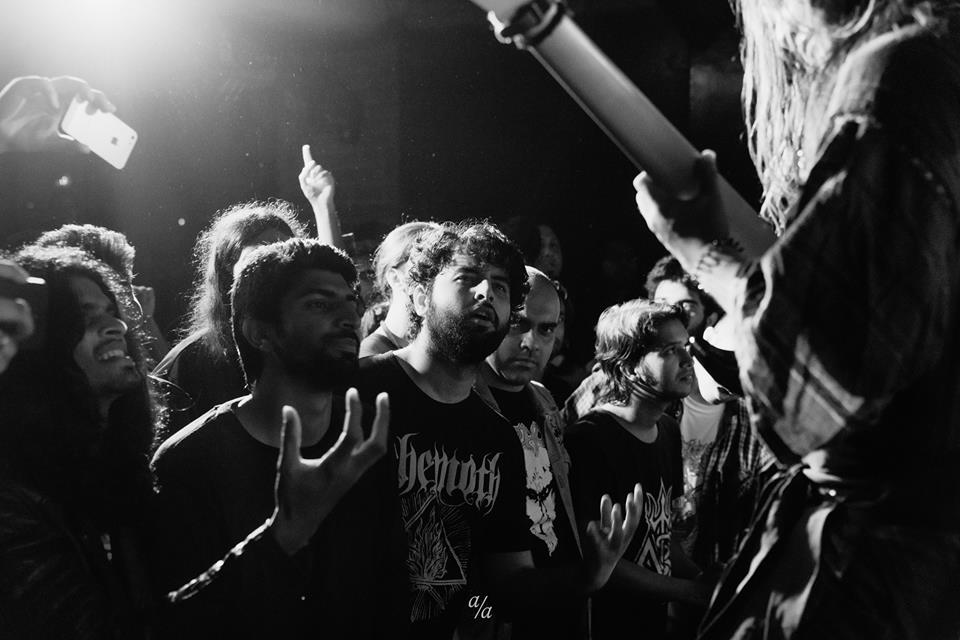 They hail from Saitama, Japan, and rather than calling their style death metal, the band refers to it as "Samurai Metal," since all three members have ancestors who were Samurais. They stick to their roots and write songs about Samurai history and folklore, combined with a sonic landscape of an ancient battlefield full of chaos, death and glory. Formed in 2000, the band has released three demos and three full albums. Their songs echo with bloody drops of stabbing thrash and just plain horror and kept us entertained with authentic drums beatings, intense guitar screams, and calls from the band to join them in combat! `Retributive Justice', their third record, was released by the Japanese label Bang the Head Records. A world tour is planned for the release of their fourth album in 2018.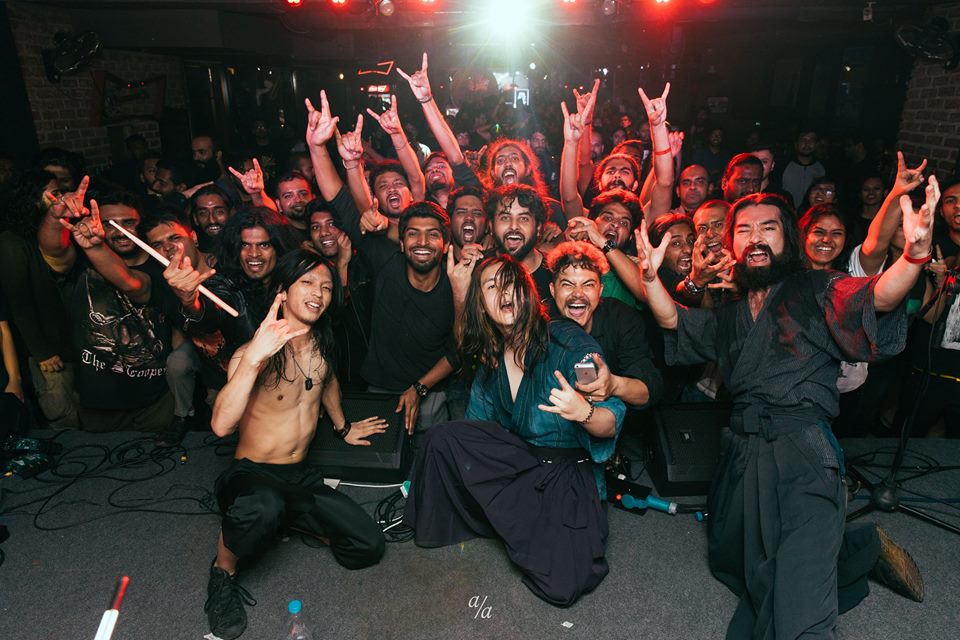 Gotsu-Totsu-Kotsu

The opening band, Anorectal Ulceration, is a nasty gore grind band, and is well known in the local Underground circuit of Bangalore. They have almost completed a full-length album and really kicked some ass at this Deathfest! They made a noise like an angry crowd filled with stomach pain, ulcers, and bloating gas! Their performance proved why they have been famous for Indian gore bombardment since 2005. Their lyrics focused on distasteful body parts, and triggered the crowd to vomit out their regurgitated guts, causing several sprained necks.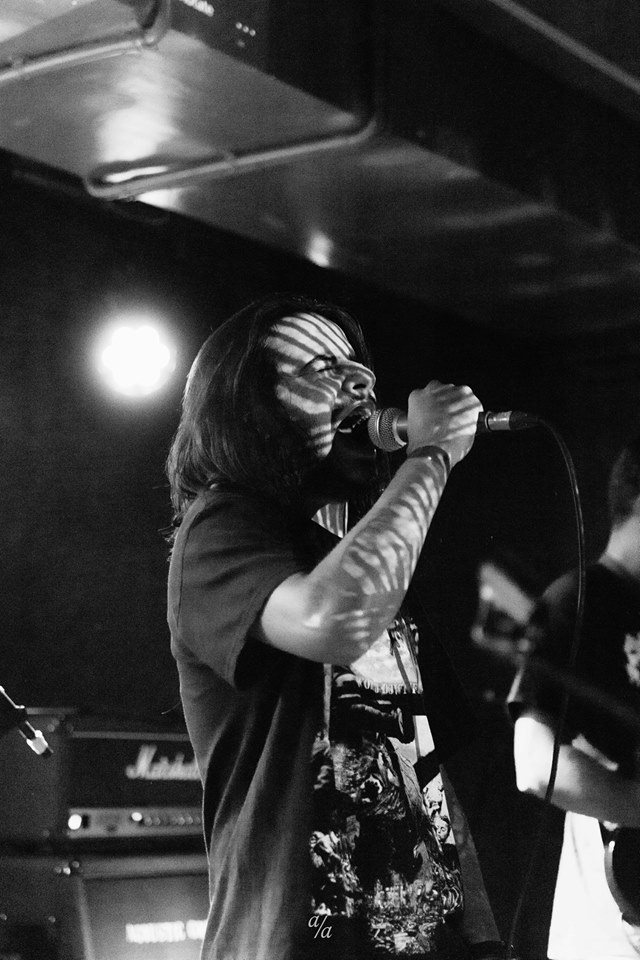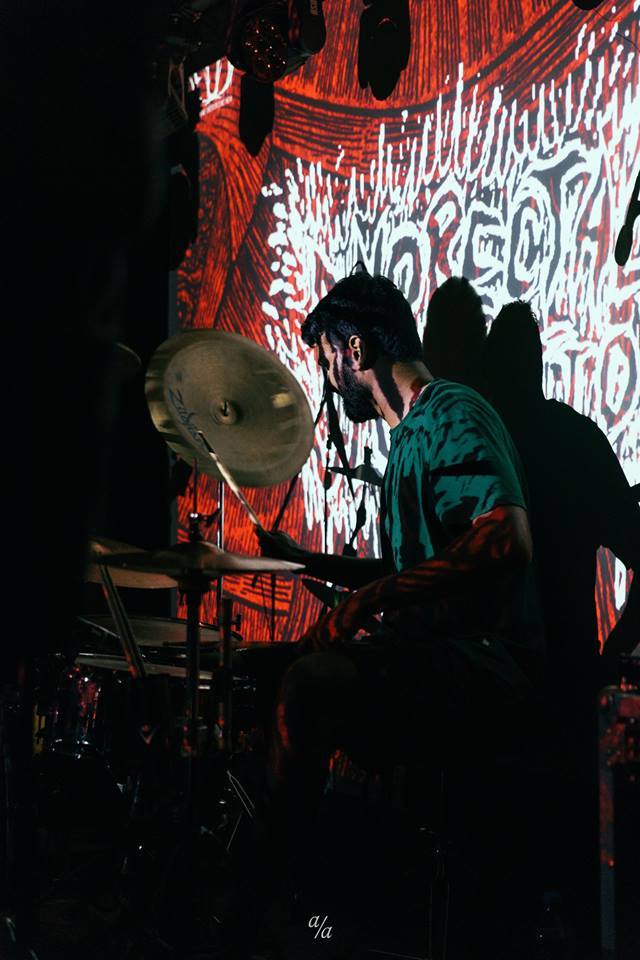 Anorectal Ulceration

Inner Sanctum, a death/thrash metal band of Bangalore homie boys, played tight as you know what, and with their crushing thrashy riffs and with their dramatic stage presence, you probably broke your neck headbanging! Gaurav was on vocals, Chintan and Suraj on guitar, Narayan on bass, and Avhinav skinning the drums. Their themes against war, nationhood, religion, and thought control hit the crowd as hard as a basketball in the face! They need no introduction, but for you young ones, we hope you got as sick as this band is!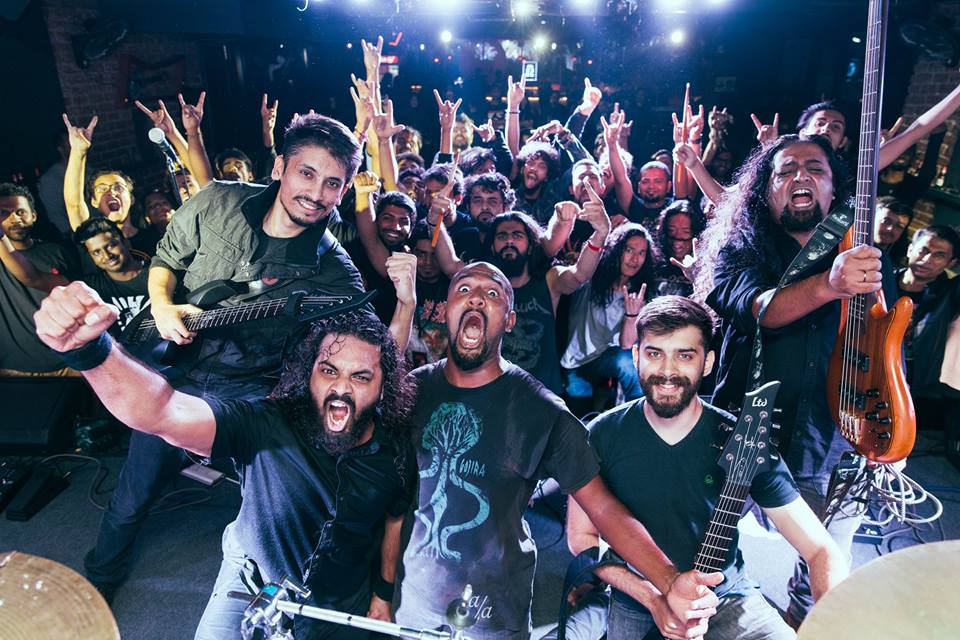 Inner Sanctum

Regicide is an old school death metal band hailing from Bangalore. Their mission is to bring back the glory days of death metal. The band lists Bolt Thrower, Obituary, Benediction, Destroyer 666, Death, Morbid Angel, Sarcofago, and Sepultura as their influences. Their fans give them a 10/10 for headbanging!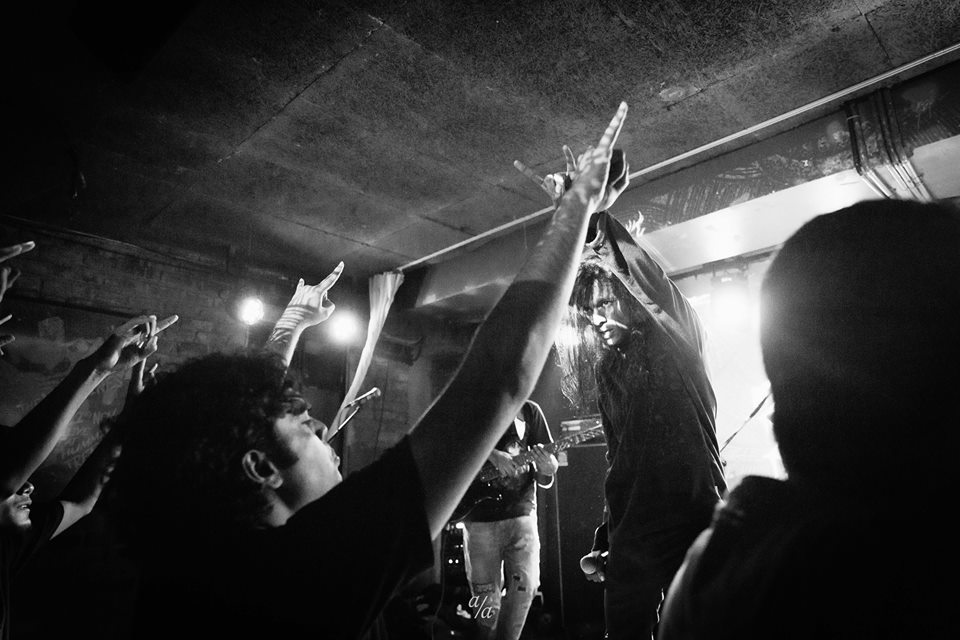 Regicide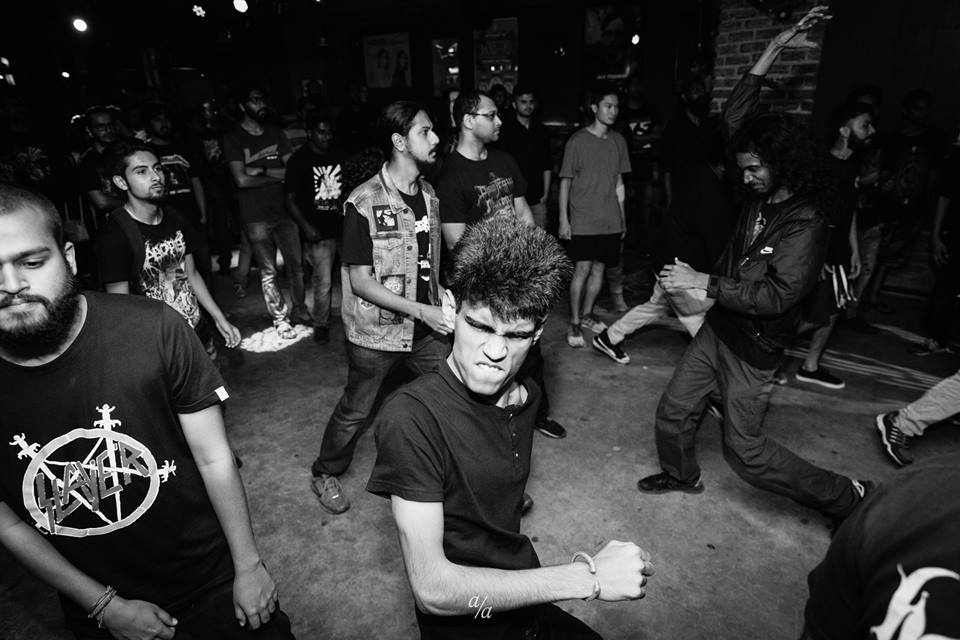 Amorphia, is a three-piece Old School Thrash/Metal band from Cherthala, Kerala, India. These guys attacked the crowd to deliver some unadulterated, no bullshit, pure fucking thrash metal that was jam-packed with headbanging-worthy rhythm patterns. Wearing full metal jackets, their friend, Siba from Antakrit, joined with them for some mad covers. They have been signed by Transcending Obscurity.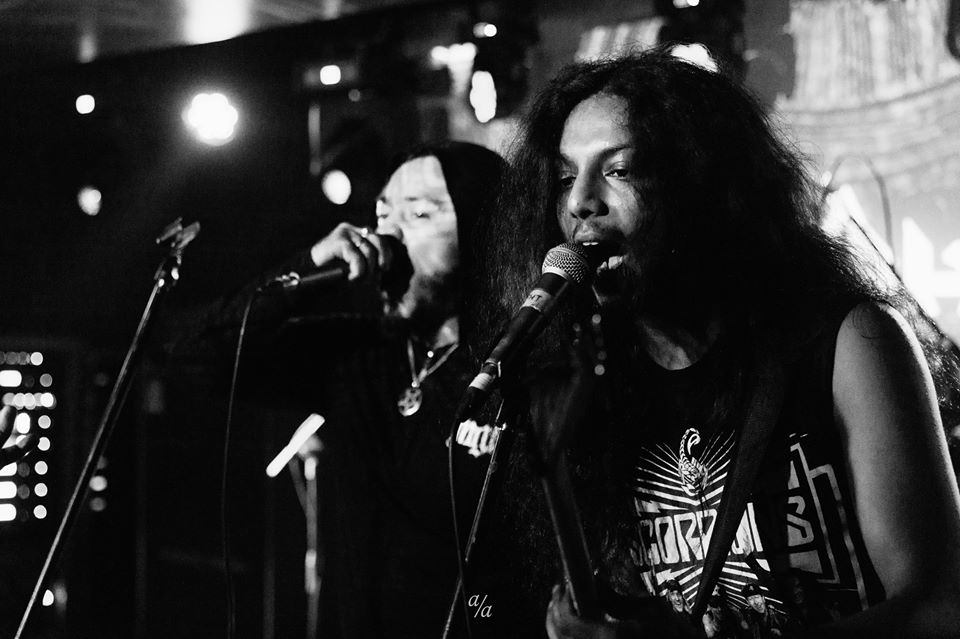 Amorphia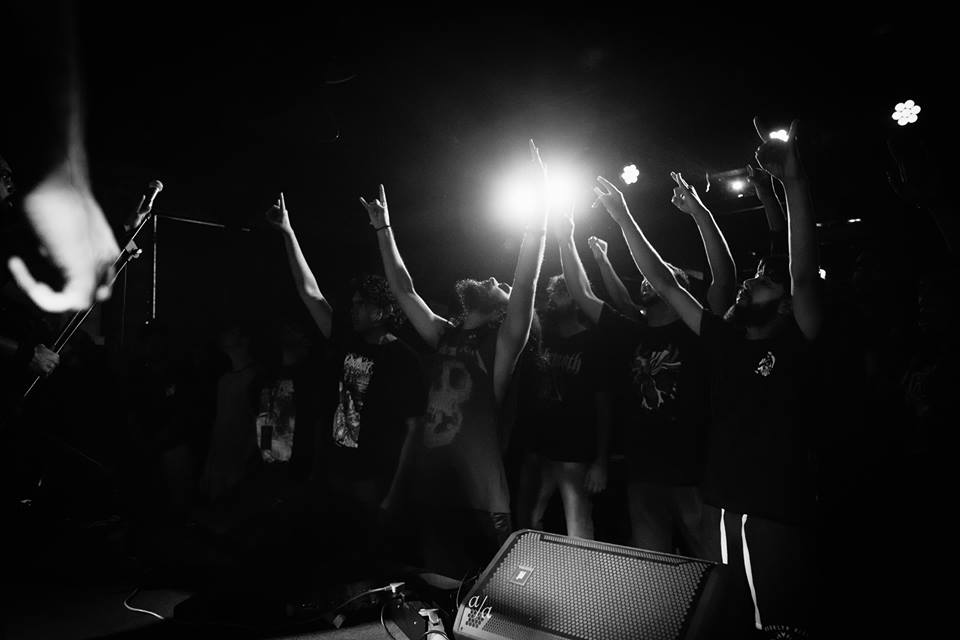 Killer thanks to all Extreme Underground India and Sound-Awake alliances, crews, individuals and bands, who were part of The Underground Infamy Tour 3 in Bangalore. Special thanks to Gotsu-Totsu-Kotsu from Japan. Thanks to Taisel Morita, a Japanese student who served as Translator to the band. The look on the band's faces when he spoke Japanese to them was priceless! Vishal Vof, Founder of Extreme Underground Metal Society Of Nepal deserves a big round of applause for working almost two years to bring Gotsu-Totsu-Kotsu to South Asia! Lastly, a huge thanks to all the fans who attended to make this a massive success and a big lesson and experience for Extreme Underground India. We learned a lot and we won't stop here.
Love and peace to all and, once again, thank you all so much!

Up next Bangalore's home town band, iNStigatE, will be at the Pogo Party in Dharan, Nepal, September 23, 2017!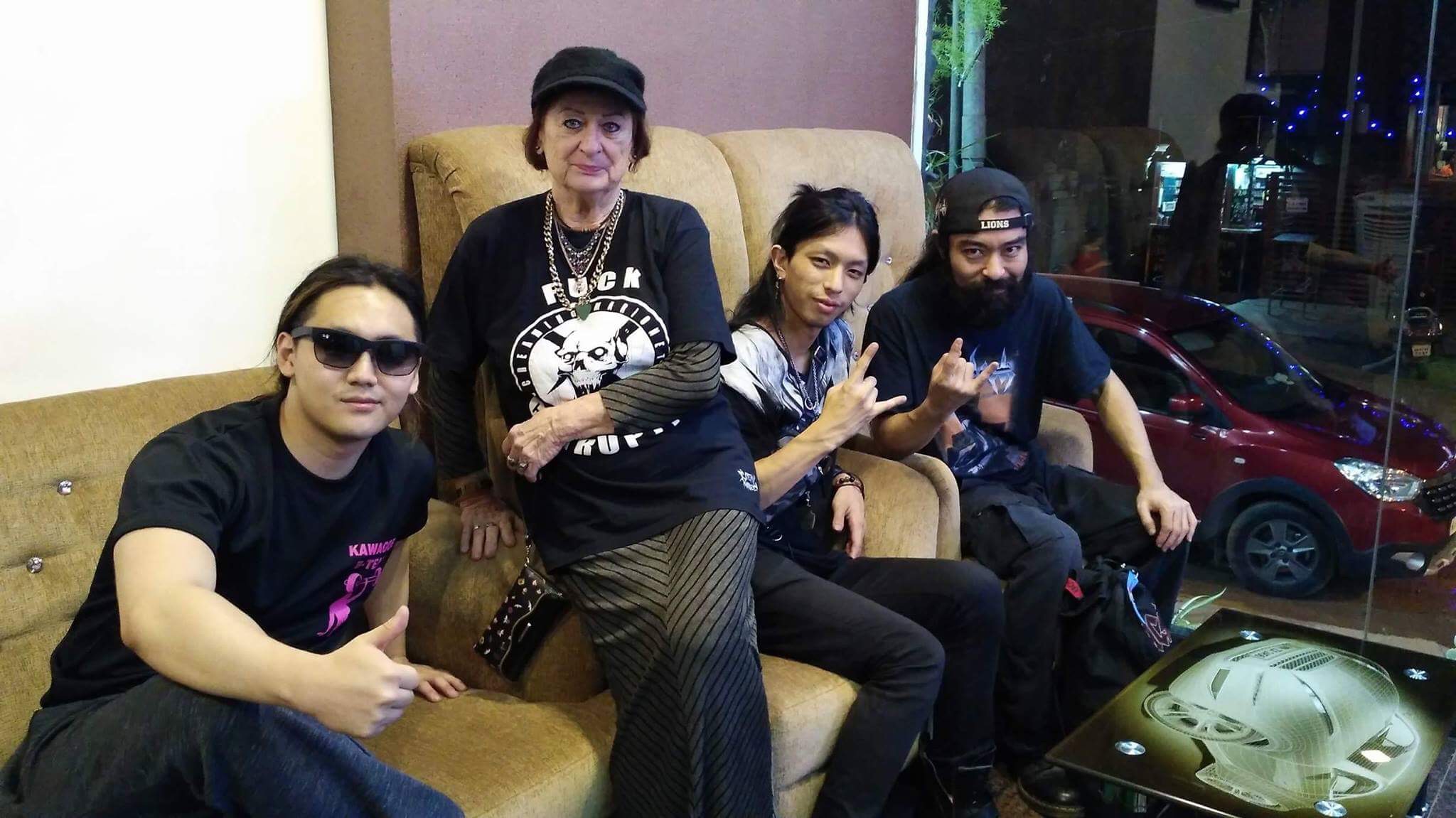 Joan Samurai Death metalers Gotsu-Totsu-Kotsu
Know more:
All live photos by Abheet Anand
The Humming Tree
BRUTAL POKHARA