HBLS PRESENTS EXCLUSIVE PREMIERE OF C.O.P. UK
video for ,,No Place For Heaven''!
headbangerslifestyle.com proudly presents the exclusive video premiere of the lyrical video for the titletrack ,,No Place For Heaven'' by C.O.P. UK. Melodic metalband C.O.P UK will be the first release via the newly established UDR GmbH Label Service and their new album 'No Place For Heaven" will be released on UDR Music's label Blown Away Music on January 22nd, 2016.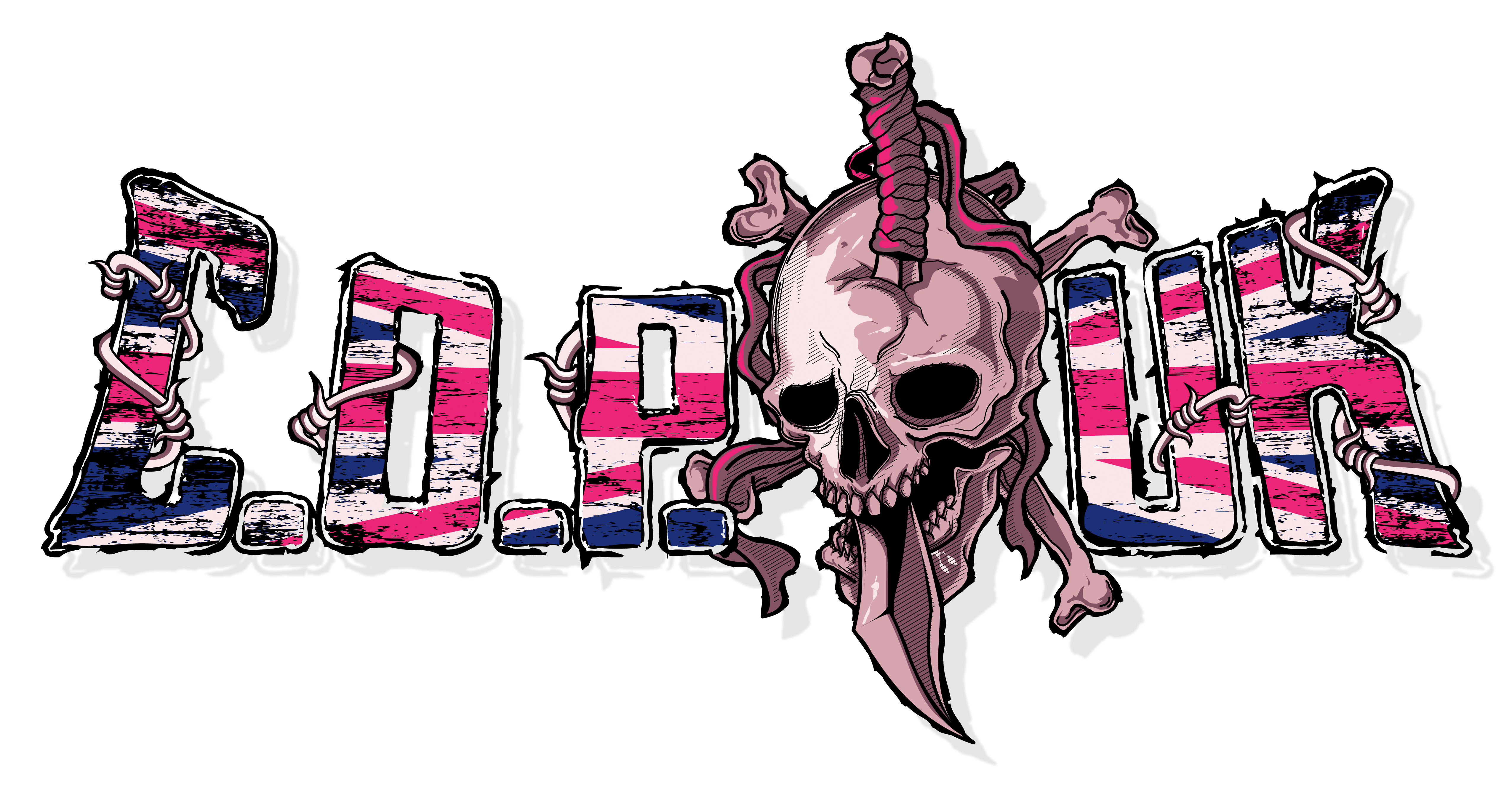 NEW VIDEO – NEW ALBUM – NEW TOUR!

C.O.P. UK, or Crimes Of Passion UK as they are called, hails from Sheffield and its members, Dale Radcliffe (vocals), Charles Staton (guitar), Darren Myers (guitar), Scott Jordan (bass) and Kevin Tonge (drums), grew up with the sounds of hometown heroes Def Leppard ringing in their ears. Fusing such influence with an insatiable appetite for performing C.O.P. UK came together in 2005 and quickly established the type of schedule reserved for the elite. Honing their craft on club stages all over Europe, the band recorded their debut album, 'To Die For', in 2011 at Blind Guardian's Twilight Hall Studios, Orion Studios in the UK before being completed at Helloween's Tenerife studio.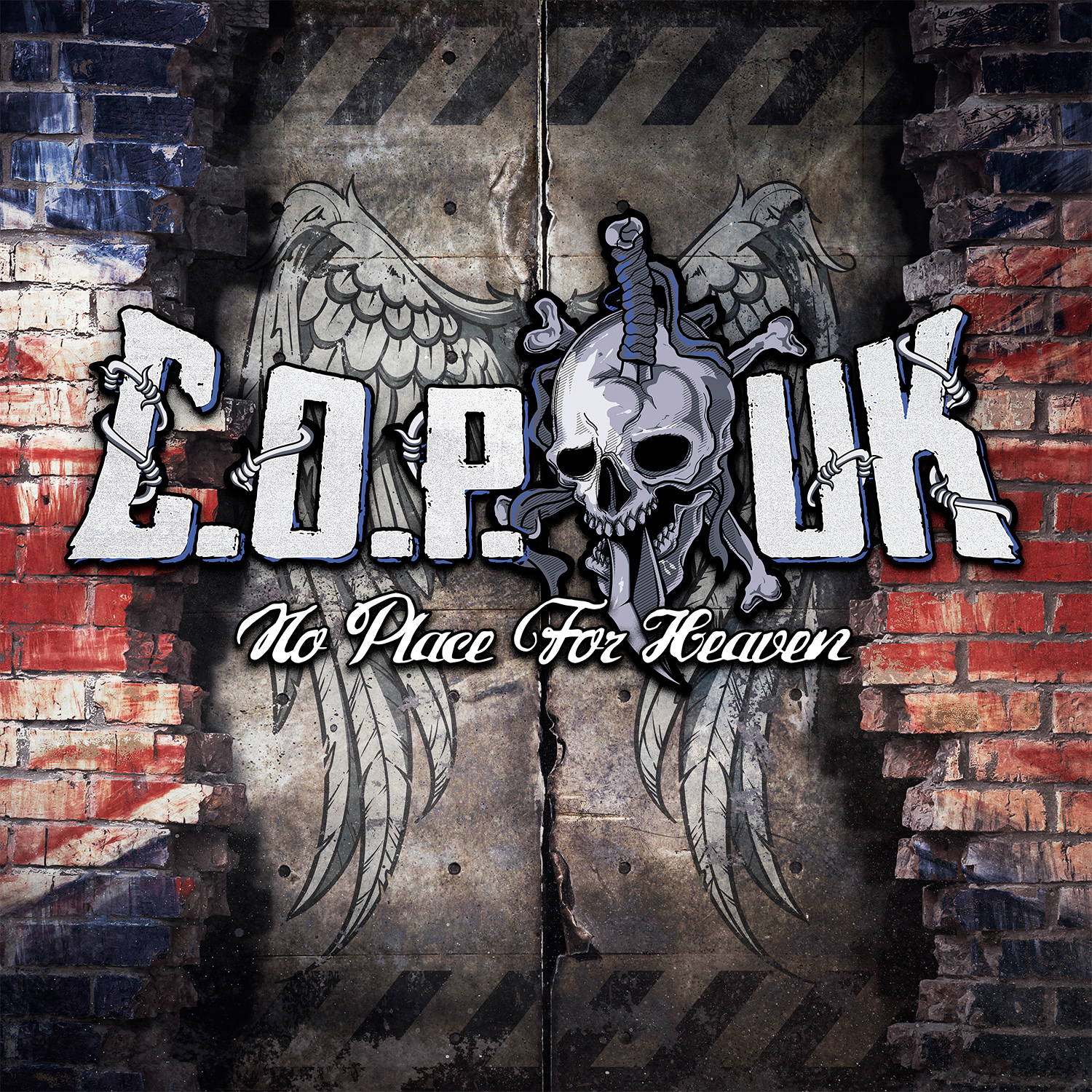 It was during this spell that C.O.P.UK garnered major interest from some of modern metal's founding fathers. Saxon's Biff Byford personally invited them to tour Europe in May/June of 2011, touring with them again later that year, as well as appearing at metal festivals throughout the continent. 2012 saw C.O.P. UK's ascent continue, with recognition from Metal Hammer magazine and further prestigious festival appearances such as the world famous Wacken Open Air in Germany and Bloodstock in the UK.
January 22nd, 2016 will see the release of the album 'No Place For Heaven' and after that they will be touring Europe with Helloween and Rage.
23-01-2016 C.O.P. UK – 'No Place For Heaven' Release Show United Kingdom – Sheffield – Corporation
29-01-2016 European tour: Helloween + Rage + C.O.P. UK Switzerland – Ptratteln – Z7
30-01-2016 European tour: Helloween + Rage + C.O.P. UK Germany – Munich – Backstage Werk
31-01-2016 European tour: Helloween + Rage + C.O.P. UK Italy – Milan – Alcatraz
02-02-2016 European tour: Helloween + Rage + C.O.P. UK France – Paris – Le Bataclan
03-02-2016 European tour: Helloween + Rage + C.O.P. UK United Kingdom – London – Forum
05-02-2016 European tour: Helloween + Rage + C.O.P. UK Belgium – Antwerp – Trix
06-02-2016 European tour: Helloween + Rage + C.O.P. UK Germany – Oberhausen – Turbinenhall
07-02-2016 European tour: Helloween + Rage + C.O.P. UK Germany – Stuttgart – Longhorn
10-02-2016 European tour: Helloween + Rage + C.O.P. UK Norway – Oslo – Rockefeller
11-02-2016 European tour: Helloween + Rage + C.O.P. UK Sweden – Gothenburg – Tradgan
13-02-2016 European tour: Helloween + Rage + C.O.P. UK Finland – Turku – Logomo
14-02-2016 European tour: Helloween + Rage + C.O.P. UK Finland – Helsinki – The Circus
16-02-2016 European tour: Helloween + Rage + C.O.P. UK Poland – Warshaw – Progresja
18-02-2016 European tour: Helloween + Gotthard + C.O.P.UK Slovakia – Kosice – Cassosport Hall
19-02-2016 European tour: Helloween + Gotthard + C.O.P.UK Chech Republic – Zlin – Hala Euronics
20-02-2016 European tour: Helloween + Gotthard + C.O.P.UK Chech Republic – Prague – Forum Karlin
28-03 / 03-04-2016 Full Metal Mountain Austria – Nassfeld
—
Visit the C.O.P. UK Facebookpage or their website