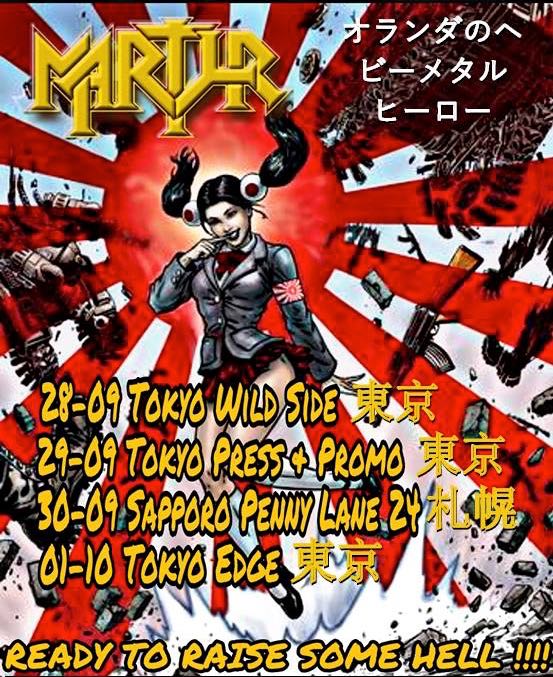 UNLEASHING THE BEAST IN THE FAR EAST
Martyr's Tour Tales…
Only a few days after their very successful 35 anniversary show headlining the Heavy Metal Maniacs festival in P60 (Amstelveen, The Netherlands), the Dutch metal legends Martyr embarked on a plane to Tokyo to play a handful of shows in Japan. Gigging in the Far East has always been one of the primary objectives to start the band back in 1982 since the heydays of Lazy, Bow Wow, X-Ray, Earthshaker and Loudness. Therefore this trip could be seen as a wet dream come true for the Utrecht based Dutch band. The travelling companionship consisted of Rop van Haren (vocals), Rick Bouwman (guitars), Marcel Heesakkers (guitars, backing vocals), Jeffrey Bryan Rijnsburger (bass, backing vocals), Wilfried Broekman (drums), Koen Bakker (Wayland Management) and his wife Patricia. Followed by a loyal following of a handful of fans from the Dutch Heavy Metal Maniacs fanclub.
Tuesday September 26th 2017: Travel day
Arriving and gathering at Schiphol Airport (NL). Checking in on flight KL0861 (KLM Royal Dutch Airlines) to Tokyo, Narita Airport. Starting traditionally with a big one at one of those way to expensive bars at the airport before entering the plane, we started to enjoy ourselves. The 11 hour flight was quite entertaining: drinking a shitload of beer, watching movies, making fun of each other and having lots of laughs. Flying to the East means travelling against earth rotation and skipping a few hours (time difference: 7 hours to be exactly), but who actually cares when there's free drinks and good company on board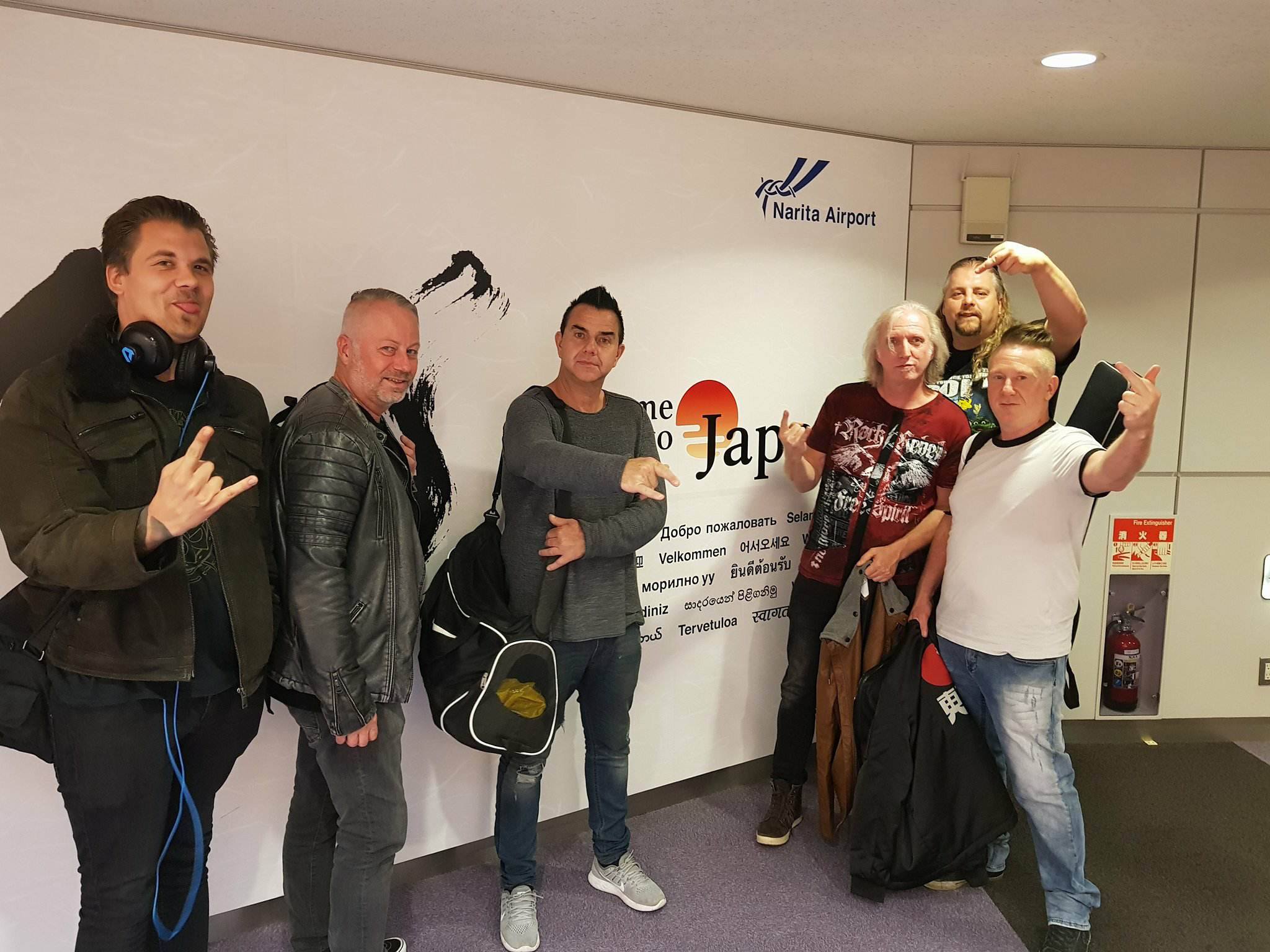 Wednesday September 27th 2017: Day off
After having arrived at Narita Airport, the seven of us took the Narita Express (or N'EX) train to Shinjuku Station, a major railway station that connects about everything in Tokyo. Warning: with almost 4 million travellers each day, about 200 entrances and exits, 16 metro lines, over 50 railroad tracks, hundreds of stores and restaurants, and Japanese fonts, one can easily get lost here. After taking the metro we finally arrived at our hotel. Time to go to sleep? Hell no! Time to enjoy our stay in Tokyo and start acting like genuine tourists, so after a quick fresh up we started exploring. This city is simply overwhelming and all impressions of the city but also of the lovely people and their specific habits are just too numerous to mention here. After a good meal of Yakitori and Ramen, Kirin beers and a visit to the Godz metal bar, we decided to return to our hotel. We were awake for about 40 hours and we were drinking beer for a straight 36 hours, so it was time to hit the sack.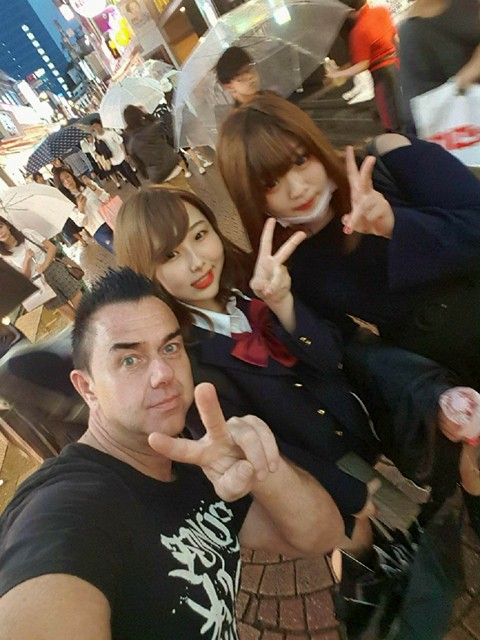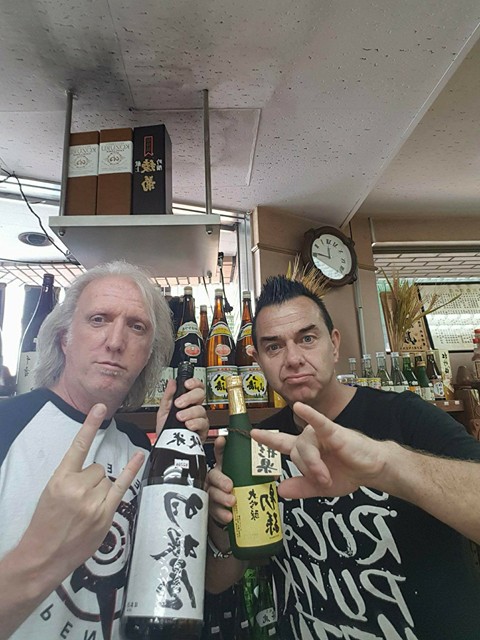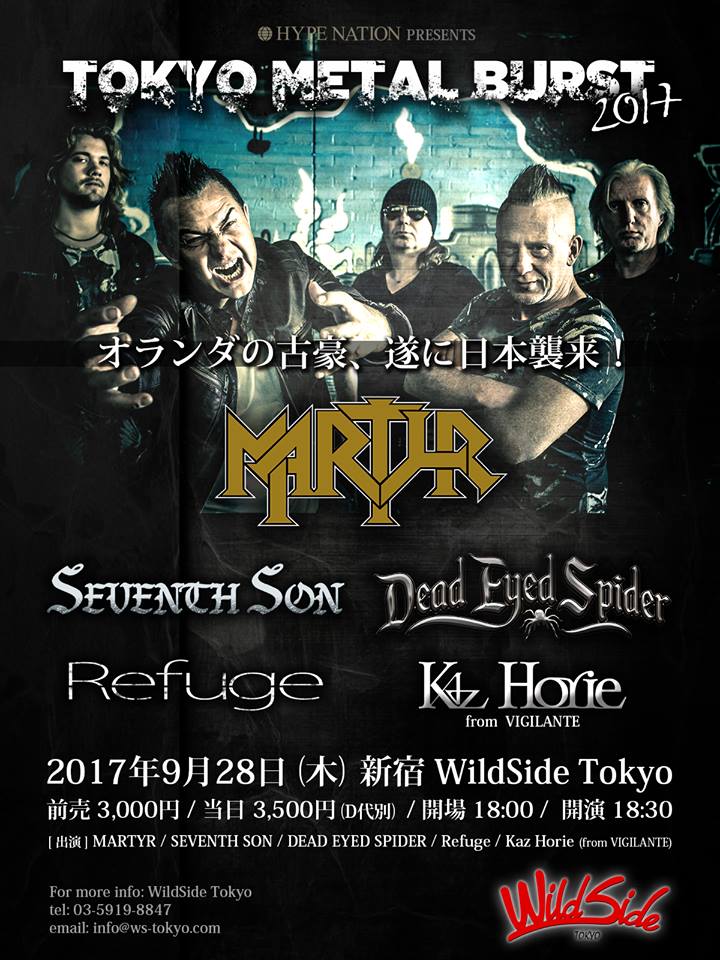 Thursday September 28th 2017: Tokyo Metal Burst festival
After a nap and a refreshing walk throughout the neighbourhood, we were picked up by our Japanese tour manager Fubito Endo, who brought us to the venue where Martyr would be debuting on Japanese soil: Wildside Tokyo. After meeting up with the other bands (Kazuaki Horie of Vigilante, Refuge, Dead Eyed Spider and Seventh Son) and a short yet very professional soundcheck, where Martyr discovered the Japanese extremely professional and efficient way of working the venue opened at 18:00 sharp. Before that, we visited the Harajuku district, which was quite nice.

The festival kicked off with Kaz Horie (of Vigilante). He is a phenomenal guitar player who played a solo set from his self-released debut CD 'A Queen Of The Secrets'. His guitar playing skills are just salivating, so he put the standard high for this event. Next up were Refuge, a band from Yokohama. They are a melodic five piece that made a huge impression on us. Dead Eyed Spider (also from Yokohama) took us by surprise. Their set is built around their most recent album, 2014's 'Black Deal'. We are definitely looking forward to a new album, which will show the world D.E.S. is a band that will rock your socks off.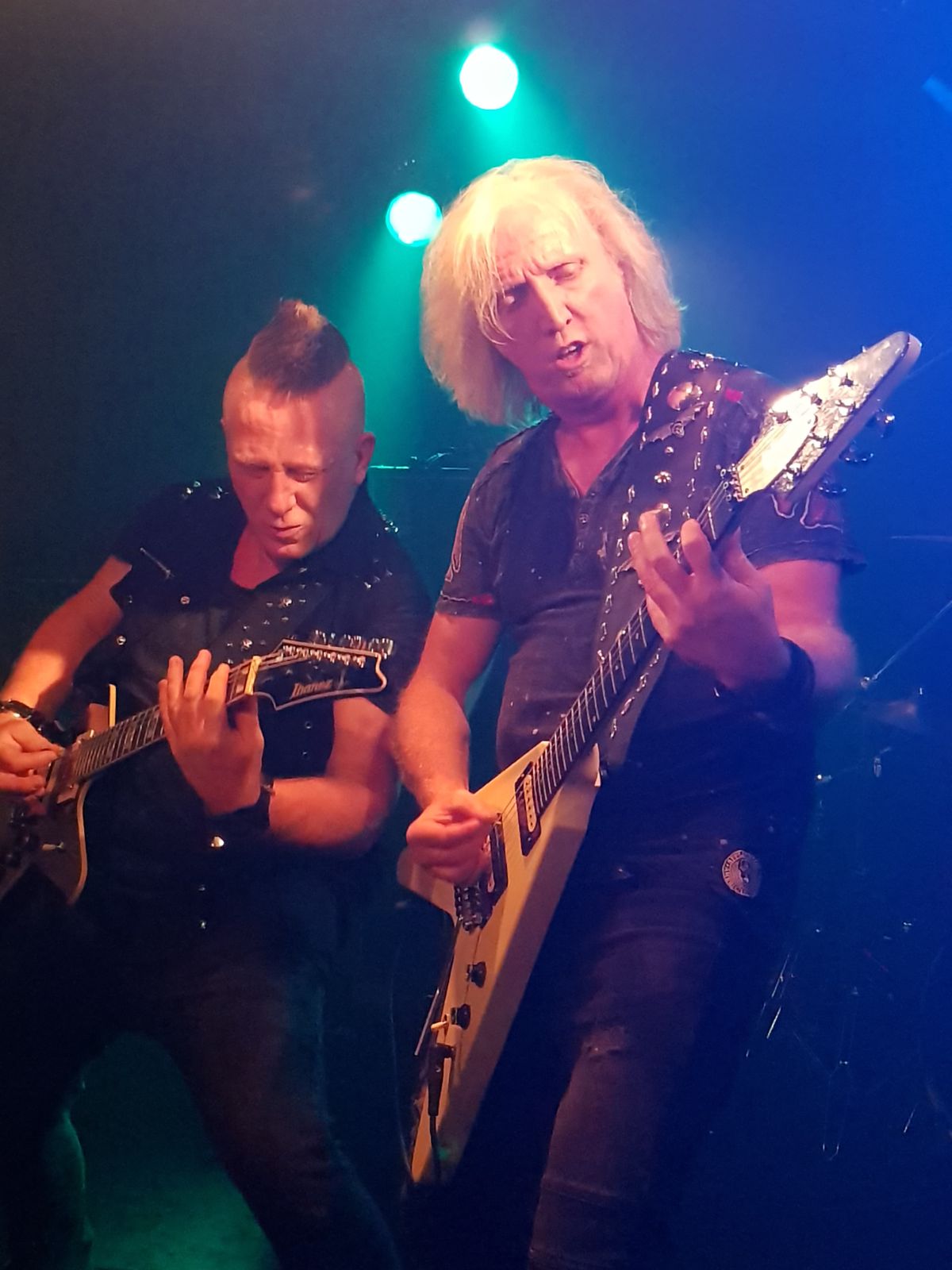 Martyr were next. The band was supposed to play half an hour only, like all the other bands on this festival on a Thursday night. So there was no time to loose. The five played with a lot of persuasion and from the opening tune ,,Into The Darkness Of All Realms'', the Japanese crowd was going wild. What struck us most is that the visitors were singing along all the songs and were cheering and banging their heads clean off. Martyr's debut in Japan can be classified as very successful! The sound was amazing and of course Martyr was thrilled also to see some familiar Dutch faces in the cheering and headbanging crowd.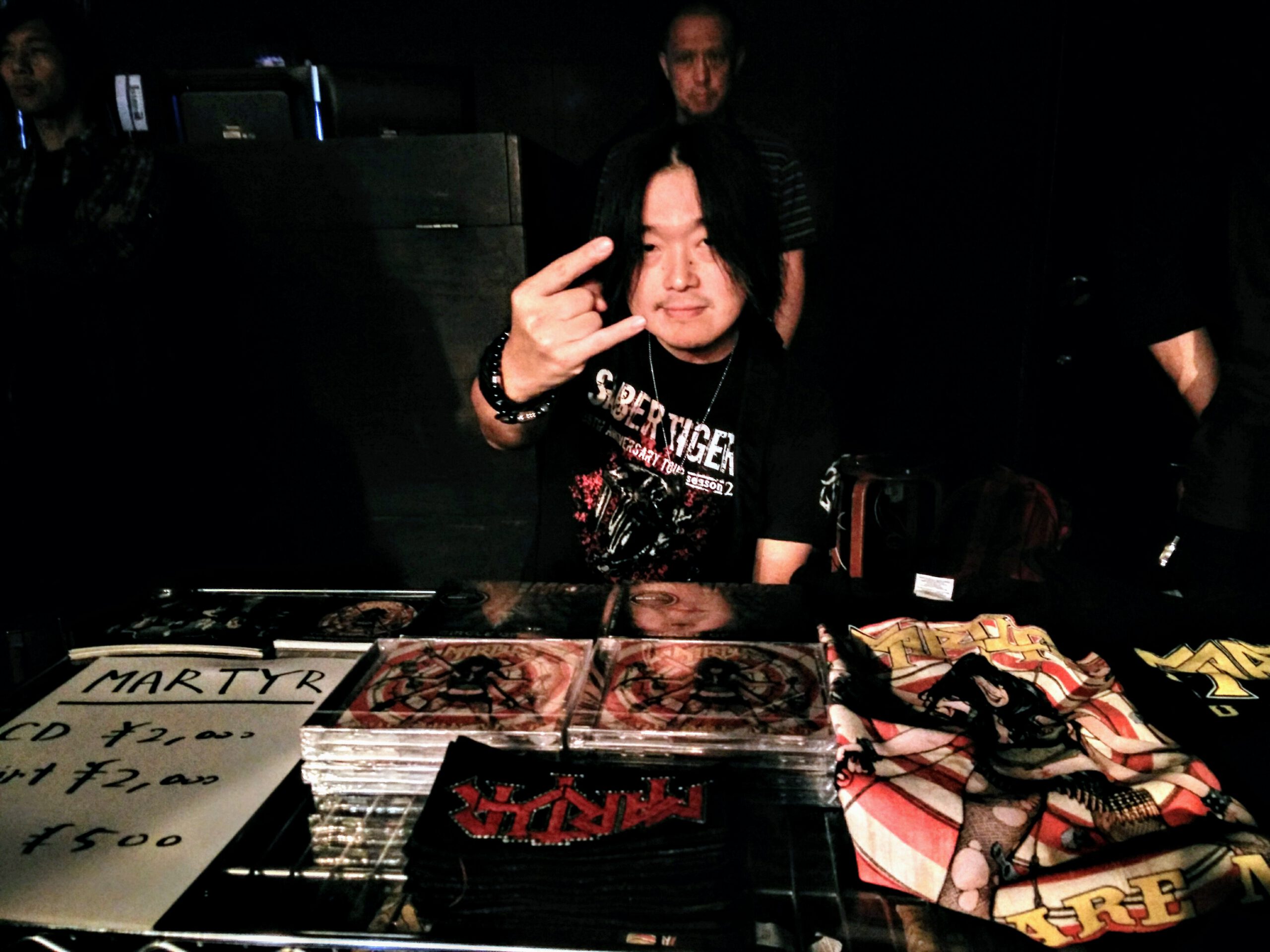 The last act of the 'Tokyo Metal Burst 2017' festival was melodic heavy metal band Seventh Son who played a home gig to an exited crowd. We invite you to listen to their 2016 'Arc Of Infinity' album, which shows what these guys are capable of! After a good time with the fans and good merch sales around 22:00 the venue closed. Yes, everything is tightly managed in Japan from arrival time, soundcheck time, stage time till curfew time. So off to a nice afterparty with all the bands, where tourmanager Fubito Endo grabs the microphone to welcome Martyr to Japan. His speech about our dream coming true gave us goosebumps. All the other band's members, their crew and people from the venue stayed around to party and celebrate Martyr's arrival and 1st show in Tokyo. We met a lot of nice and friendly people here and Japan started feeling like a warm bad to us. Arigato Tokyo!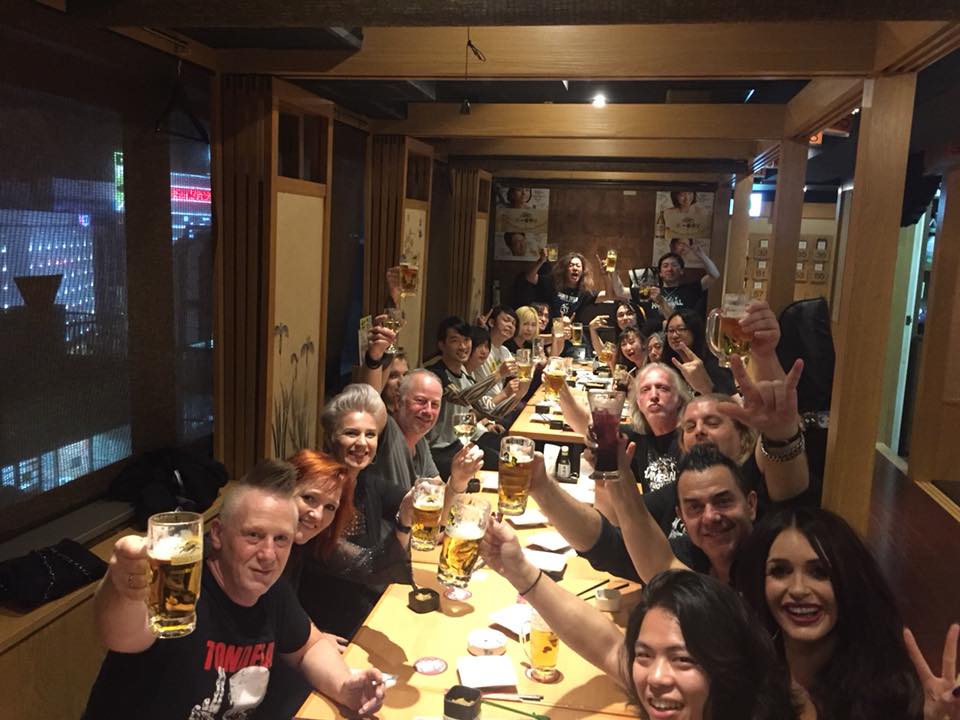 Friday September 29th 2017: Travel day
Today we woke up early to travel to Sapporo. We took a metro to Tokyo / Hadena Airport where we took a 90 minute flight to Sapporo Chitose Airport. We were picked up by the Saber Tiger guys, who dropped us off at our hotel in Sapporo's city centre. Time to enjoy ourselves! Sapporo is known outside of Japan for having hosted the 1972 Winter Olympics and of course the Sapporo Beer brewery. It's a large city (population about 2 million) and it has it all. We spent our time shopping, drinking, eating, where tourmanager Fubitro treated the band on traditional food (shabu shabu, sushi, yakizakana and more) and … karaokeing. Martyr's favourite karaoke songs include ,,Tie Your Mother Down'', ,,I Was Made For Loving You'', ,,My Way'' and ,,More Than Words''. Our tourmanager, Mr. Endo made a huge impression on us. He actually can fill Gary Cherone's shoes. Eat your heart out Gary! Later that night Martyr visited the R-Bottom rock bar, to surprise the attending metal fans and visitors and had a chat with the amazing band Gyze that just arrived back from a show to their "local pub".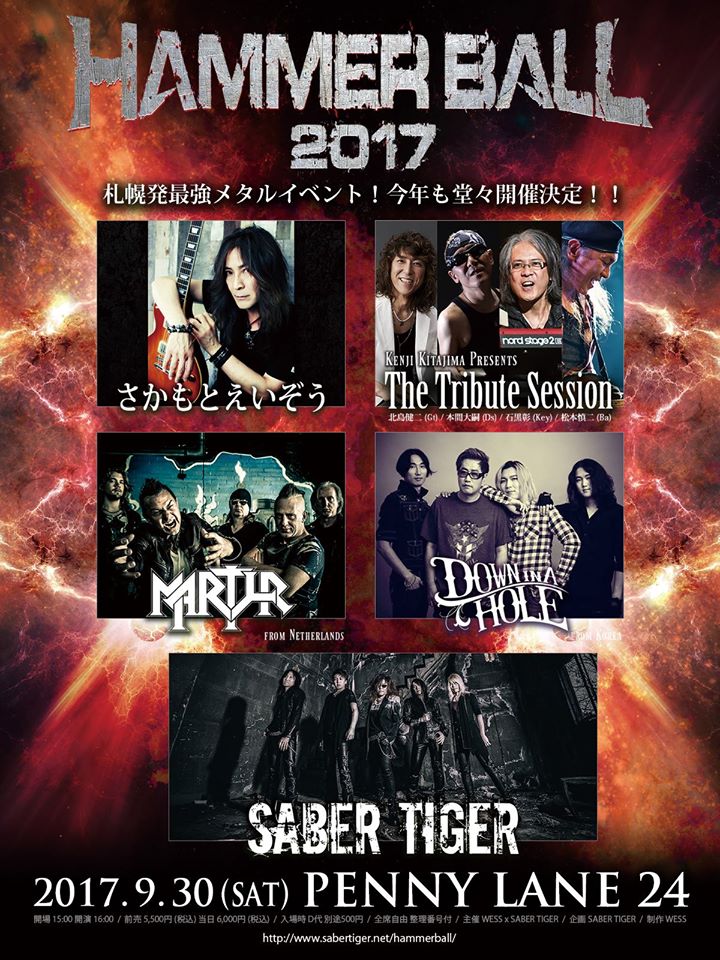 Saturday September 30th 2017: Hammerball Festival
We were glad once more Mr. Endo helped us out in the public transportation to the Penny Lane venue. Martyr did their earliest ever soundcheck at around 10.30 in the morning! Japanese soundmen are by far the fastest we have ever encountered even though there was a huge language barrier between us. A little translation from our tourmanager and some sign language however did the job.

After a gathering of all bands and musicians that would play this day in the afternoon and some nice words by Saber Tiger singer Takenori Shimoyama, the Hammerball festival was ready to get started. Opening act were The Beakhead, but we first entered the venue when Down In A Hole from Korea played their set. These are pretty nice dudes and good musicians, so do check 'em out!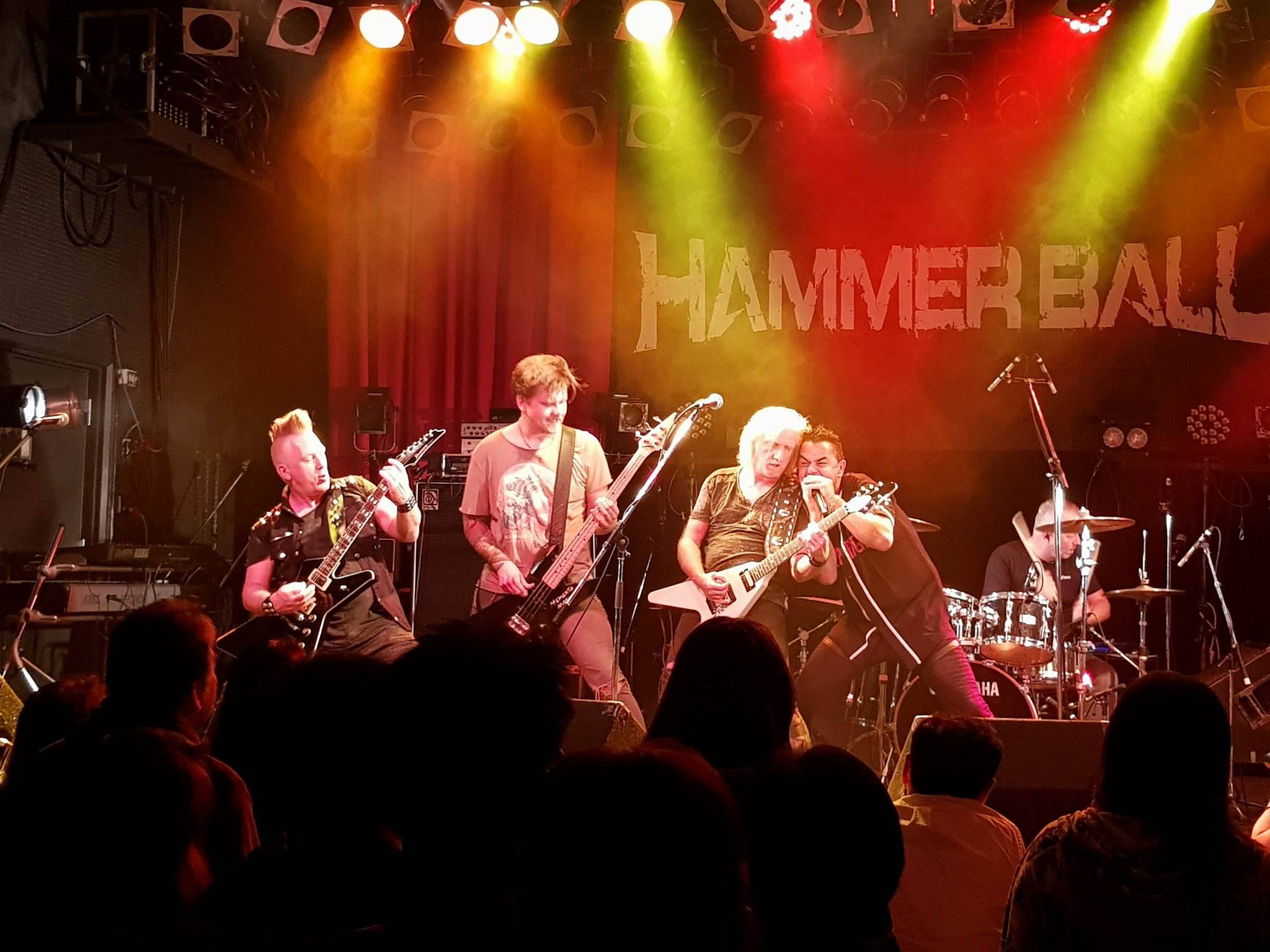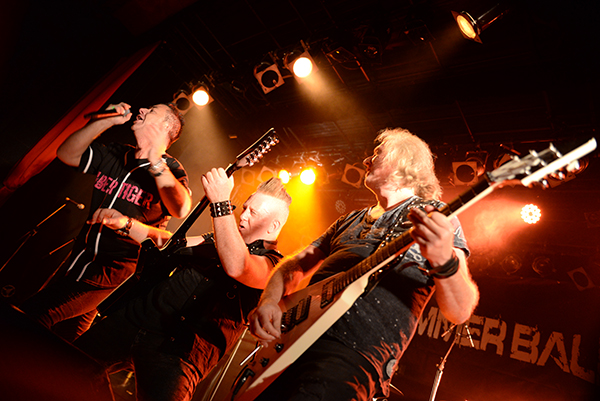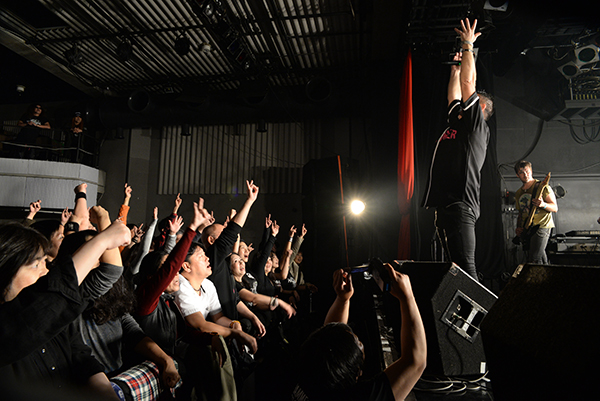 Martyr once again made a huge impression on the crowd. The band played a forty-minute set. The individual musicians played like their lives depended on it and Rop van Haren was cheering up the crowd, giving high fives, made pictures with the crowd and jumped on and off the stage like he was an eighteen year old. This was all very much appreciated by the Japanese horde that wanted more and more of Martyr. A special "thank you" goes out to the Dutch Heavy Metal Maniacs again (you know who you are!) that visited after the Tokyo gig also the Sapporo gig together with fellow Maniacs living in Sapporo to support their fellow Maniacs from Utrecht! Again a very nice reunion. Martyr dedicated their probably most popular song ,,Speed Of Samurai'' to them.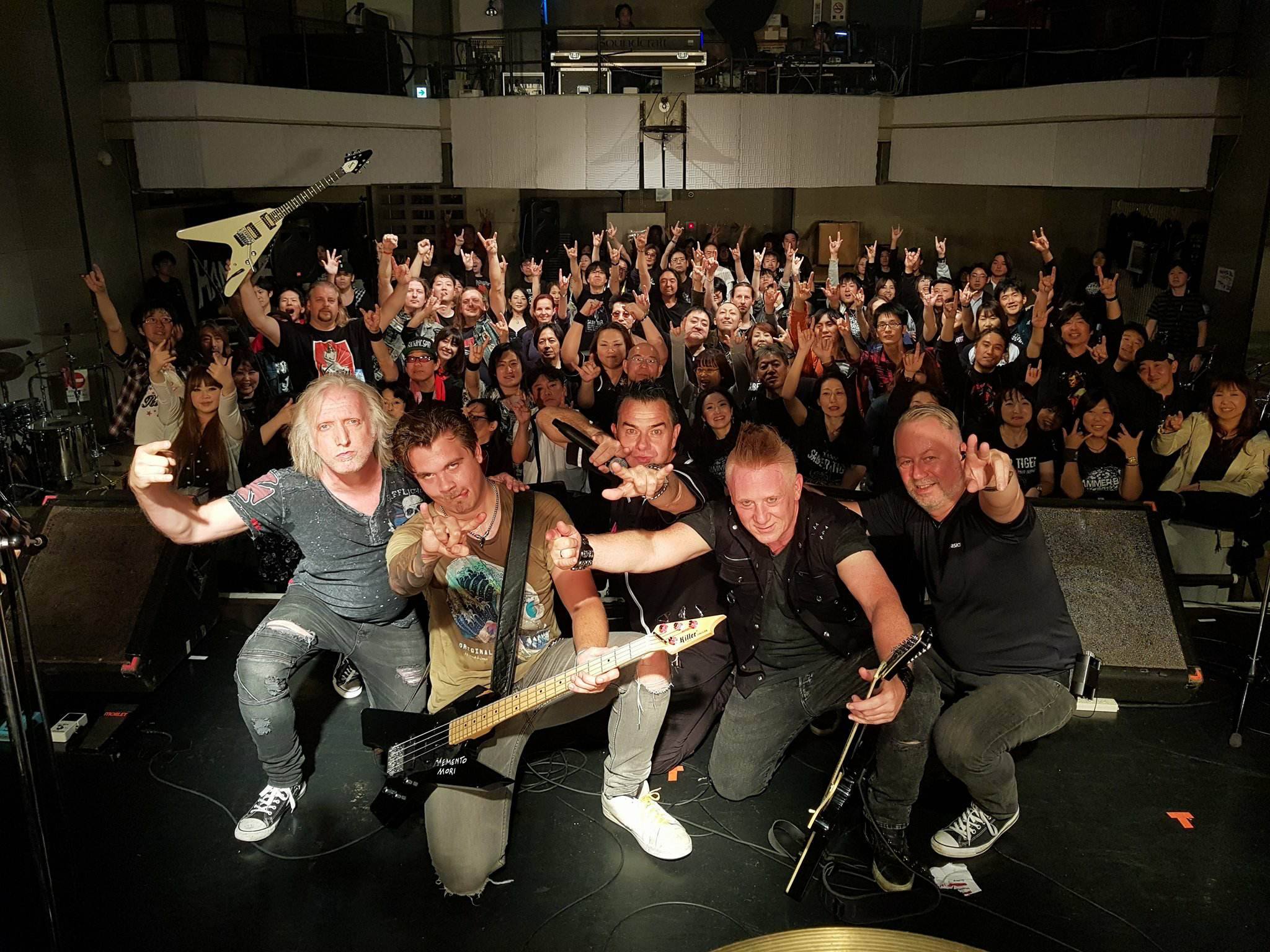 Saber Tiger went on where Martyr left off by setting the stage on fire once more! This band is mighty fucking great! They are technically skilled, their singer has a powerful voice, the stage performance is just unbelievable and their songs? Well they are just great. Do check their 'Halos And Glare' trilogy box that will soon be out on Into The Limelight Records. It will change your life and blow your mind.

Eizo Sakamoto (ex- Anthem and ex-Animetal singer) played a solo set which was really, really nice. Again some excellent musicians with great playing skills hit the stage.

Headliner were the Tribute Sessions which we already watched during the soundcheck and knew what to expect. Goosebumps. Especially during their version of Rainbow's ,,Kill The King''. Never heard such a perfect version like this one where Eizo and Takenori delivered the goods and really did honour to the mighty Dio. The Tribute sessions members are (especially in Japan) famous musicians like Kenji Kitajima (Fence Of Defense), Hirotsugu Homma (Loudness), Akira Ishiguro, Shinji Matsumoto (Bow Wow, Night Hawks). A great set of classic rock and metal tributes ended in all musicians partying on stage to end this amazing night with the song ,,Going Down'' by the Jeff Beck Group.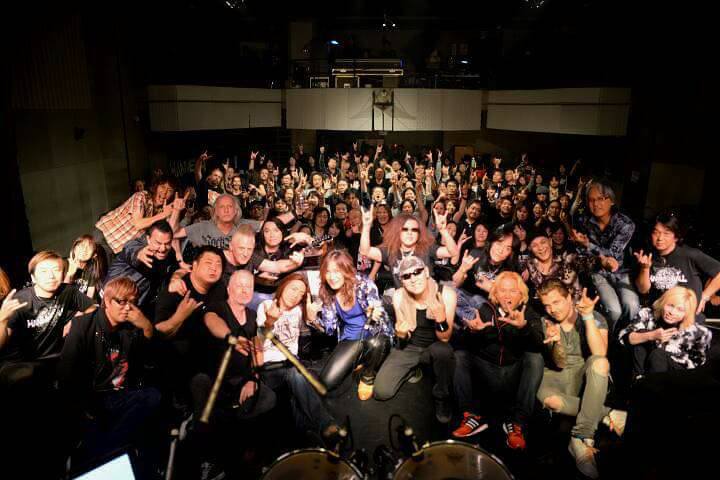 After the festival, there was again a heart warming after party in the dressing rooms where we partied with beers, pizza and KFC. We said goodbye to our fellow Dutch Heavy Metal Maniacs followers and returned back to the hotel late at night. A few members visited the R-Bottom bar again for a last drink in the early morning.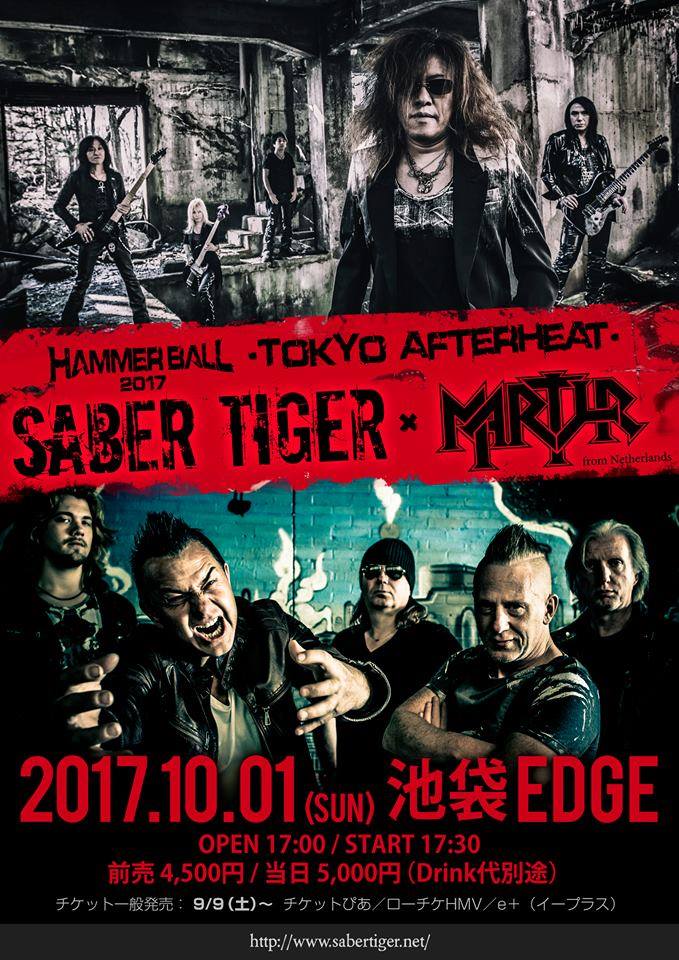 Sunday October 1st 2017: Tokyo Afterheat
Once more an early flight from Sapporo Chitose Airport back to Tokyo Hadena Airport with Saber Tiger. When we arrived in Tokyo we went straight to the venue, which was a place called Edge in Ikebukoro. Only two bands on the menu today: Martyr and Saber Tiger. What a great evening we had! Saber Tiger hired the best soundman from Japan, which resulted in a soundcheck of only 5 minutes.

At 17.00 sharp the venue opened. Martyr was scheduled at 17:30 to play a fifty-minute set. Once more, the crowd chanted, cheered and raised their fists to celebrate Martyr's third successful show in the Land Of The Rising Sun. Rick thanked the tourmanager Fubito and the fans in his best Japanese.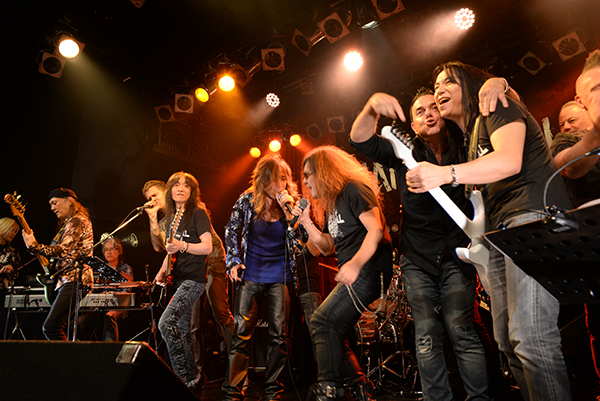 Headliners Saber Tiger couldn't wish for a better support act, because the crowd was already overheated when they entered the stage. Saber Tiger really is an underappreciated band. Their technical skills are strong and their singer has the voice and the appearance of a genuine rock star. To us the ,,Light Thunder Light'' song was the highlight of their great performance.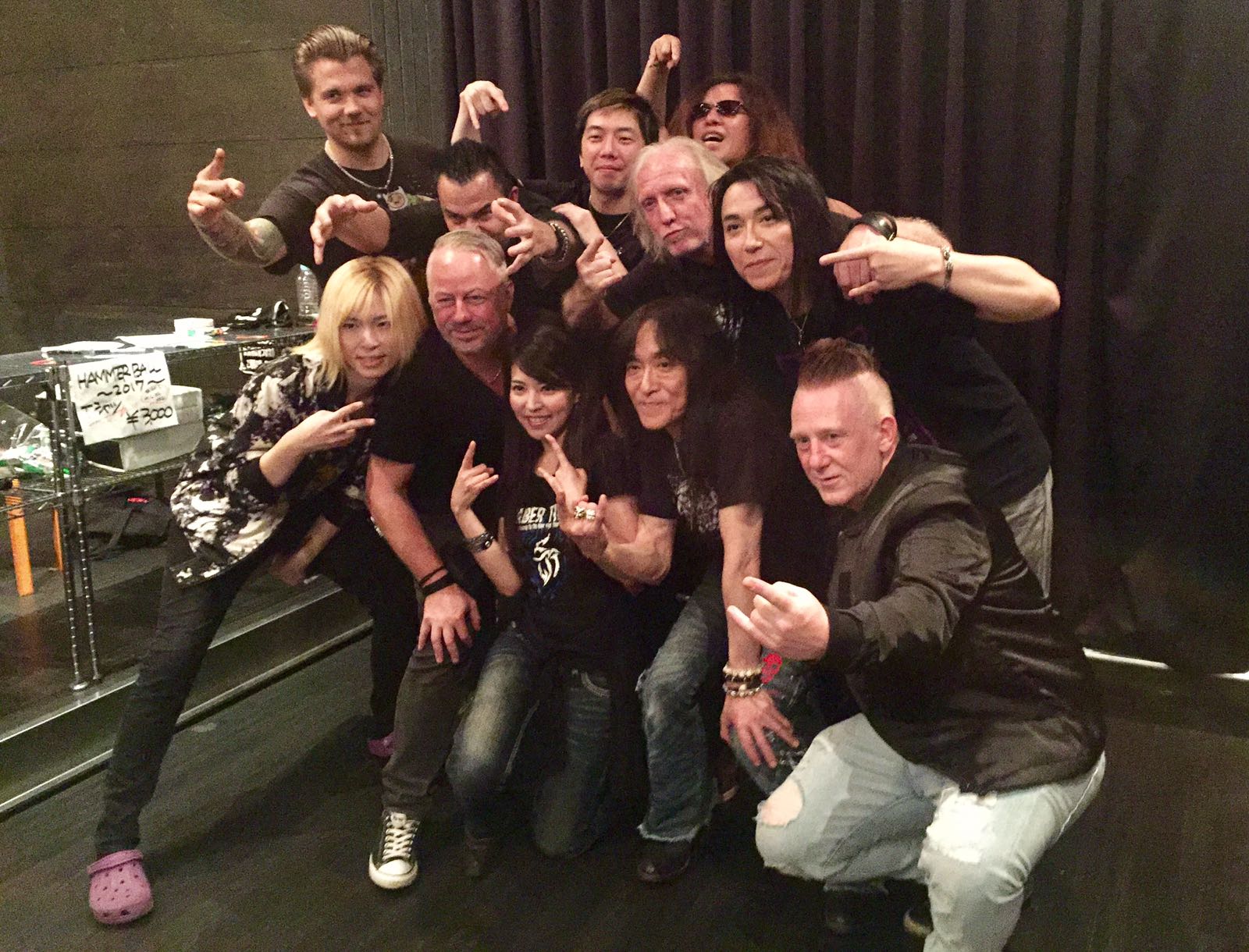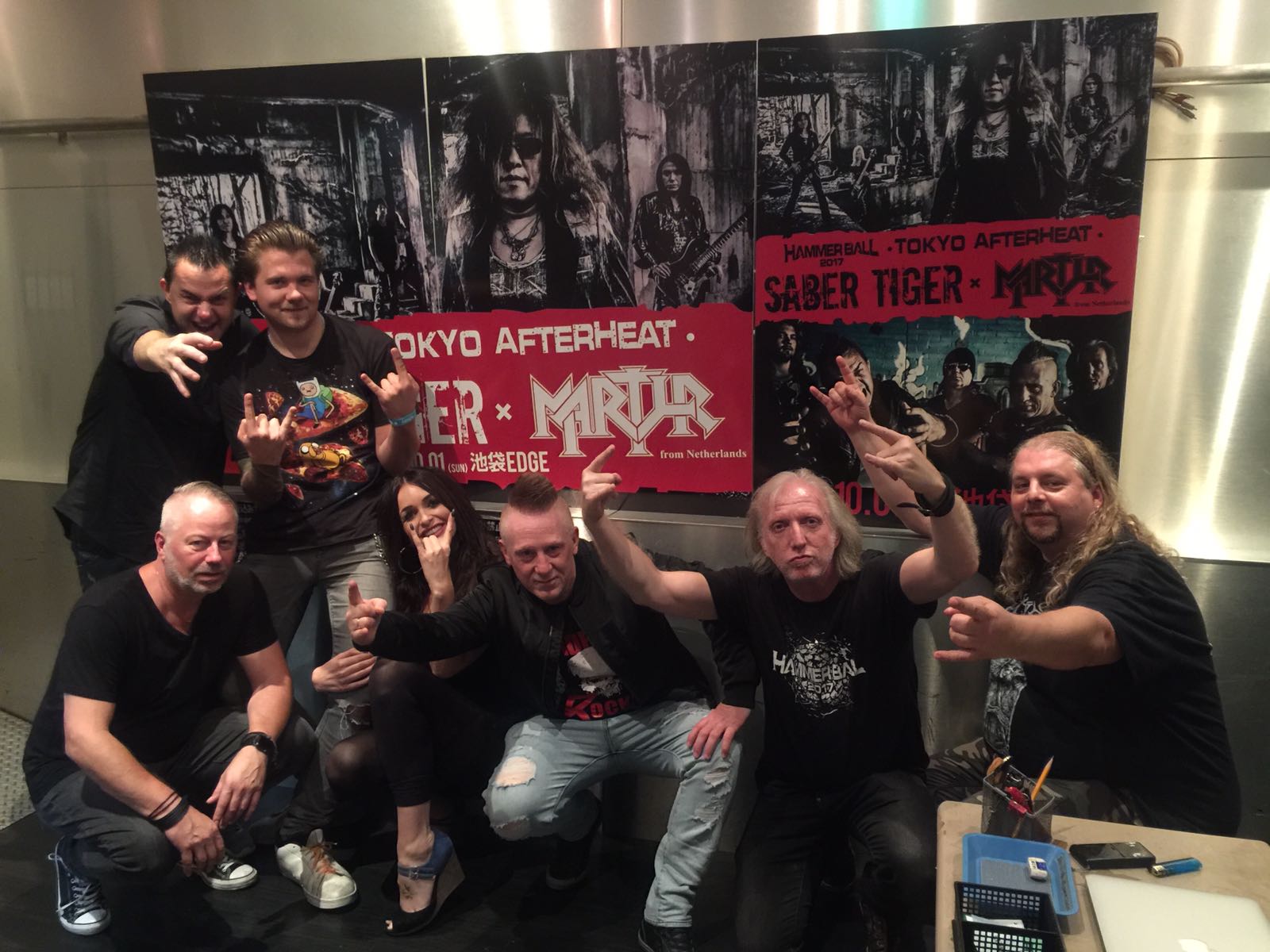 After the show, Martyr and Saber Tiger were handing out autographs at the merch booth, were posing for pictures and made selfies with fans. After the curfew, Saber Tiger, Martyr and crew had a nice after party with lots of beer and, what else, again the delicious and extensive Japanese dishes.




Monday October 2nd 2017: Sightseeing
Today we had a day off before the majority of the band would leave Japan again to head home. So a day of sightseeing, visiting Disk Union record stores, Budokan hall, the Imperial Palace, Shibuya crossing and shopping were on the program next to a continuous smile on the faces looking back at such a great musical adventure.

Tuesday October 3rd 2017: Travel Day
While Rick and Wilfried stayed in Japan to continue their travels the rest of the band, Koen and Patricia returned to Tokyo Narita Airport to check in on flight KL0861 (KLM Royal Dutch Airlines) heading back to Amsterdam. What a trip, what an experience. One we will never forget.

Did you know that….
– Artists don't often get booked by the venue in Japan? Therefore they need to organise their gigs themselves which means they have to rent a venue.
– Bands don't get catered by the venue? Therefore the management or band needed to go to the supermarket to get some cold ones once in a while.

A big THANK YOU goes out to:
Saber Tiger, Fubito Endo, The Heavy Metal Maniacs, Headbangers Lifestyle, Patrick Dudart – Fujikawa (and wife), all the bands , all the venues and crew, Koudai Matsushita, Mikitoshi Matsuo , Nakayama Kazuhiro, R-Bottom, GODZ, Moochan Crunch.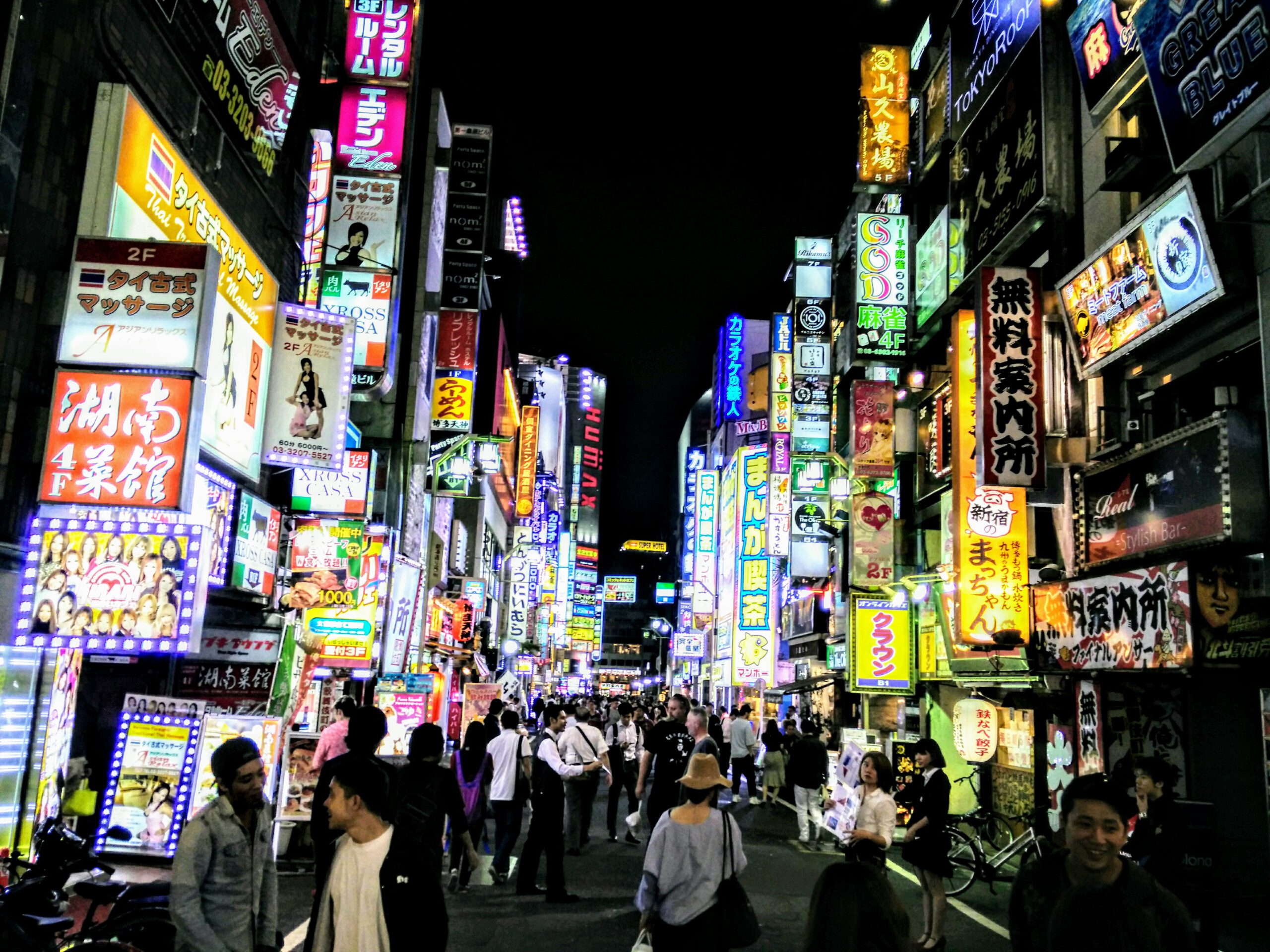 This tour report was written by Rick Bouwman and Koen Bakker for Headbangers Lifestyle exclusively.
Pictures are made and provided by Patricia and Rick.

Latest News: Jeff left the band right after the Japan tour. MARTYR is auditioning for a new bass player.
For applications reply to: info@martyronline.nl
—
Follow Martyr on Facebook and visit the Website here