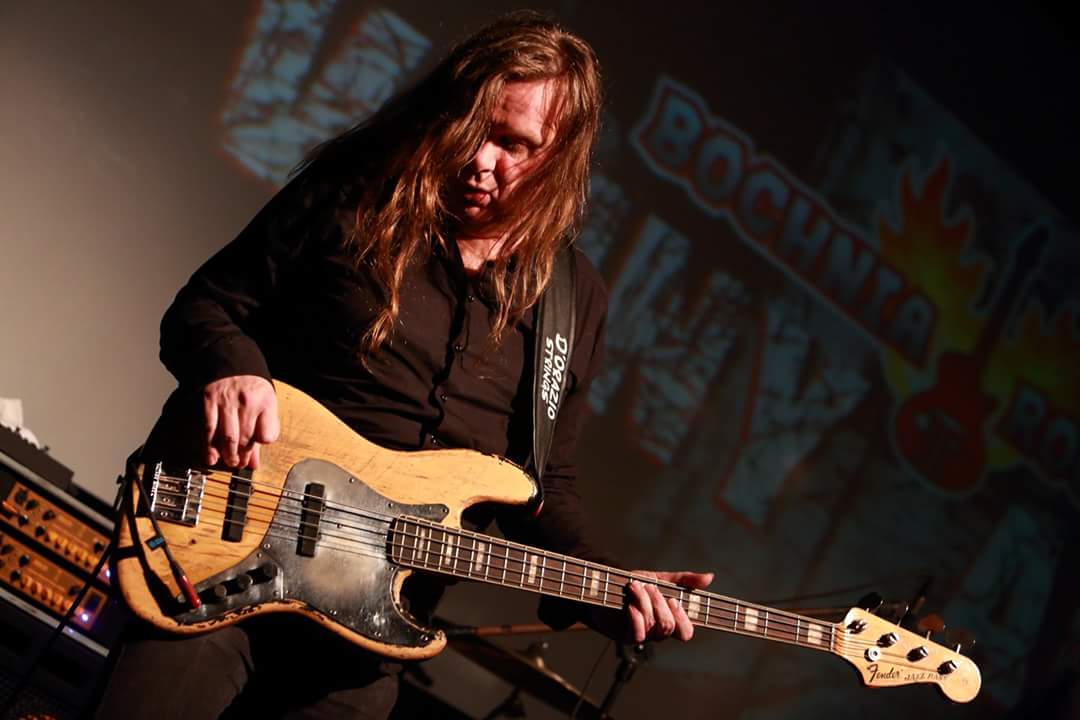 VINNY APPICE'S MOB RULES EUROPEAN TOUR 2018
EXCLUSIVE Diary by BAREND COURBOIS-Pt 2
One of Holland's most talented and hardest working bass players Barend Courbois [Blind Guardian, Michael Lee Firkins, a.o.] just started the `Mob Rules Live'-Europe Tour with drum legend VINNY APPICE [Black Sabbath, Dio, a.o.] and EXCLUSIVELY for HeadBangers LifeStyle he will write a tour diary so you don't have to miss a thing. Today Part 2: The Journey Continues…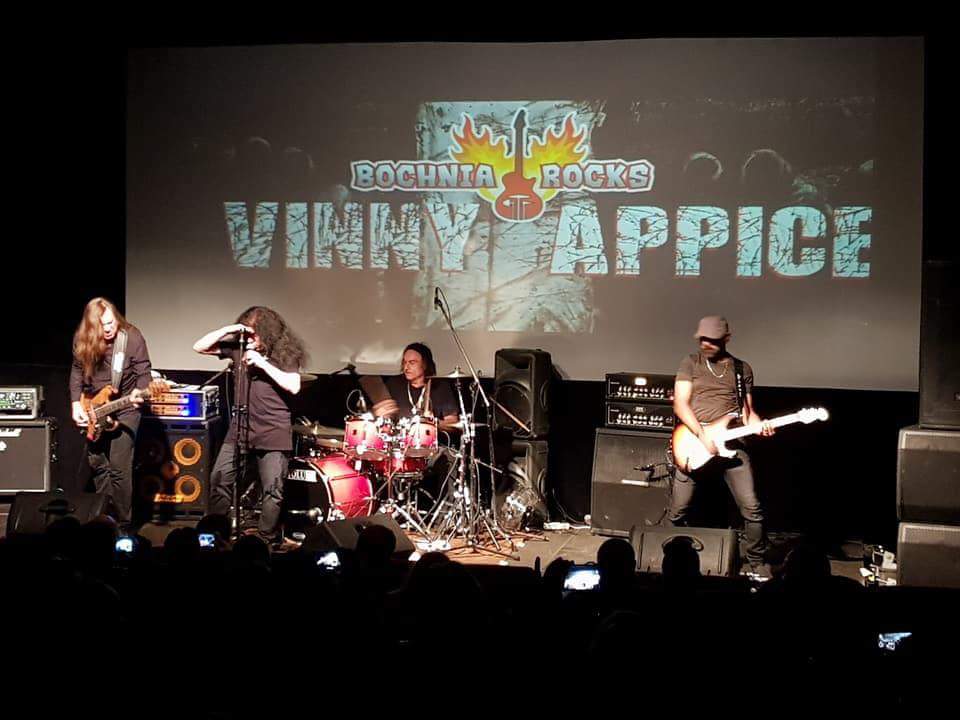 15.05 BACKSTAGE PUB – BUDAPEST (HUNGARY) 16.05 REIGEN LIVE – VIENNA (AUSTRIA) 17.05 BLUE NOTE – NOVE MESTO NAD V. (SLOVAKIA) 18.05 KINO REGIS – BOCHNIA (POLAND) 19.05 BOUNTY ROCK CAFE' – OLOMOUC (CZECH REP) 20.05 QUANTIC CLUB – BUCAREST ( ROMANIA) 22.05 BERGKELLER – REICHENBACH (GERMANY) 24.05 TANTE JU – DRESDEN (GERMANY) 25.05 DOWNTOWN BLUESCLUB – HAMBURG ( GERMANY) 26.05 CC HOUTHALEN OOST – HOUTHALEN H. ( BELGIUM) 27.05 BLUE DEVILS – ORLEANS (FRANCE) 28.05 ROCK 'n EAT LIVE – LYON (FRANCE)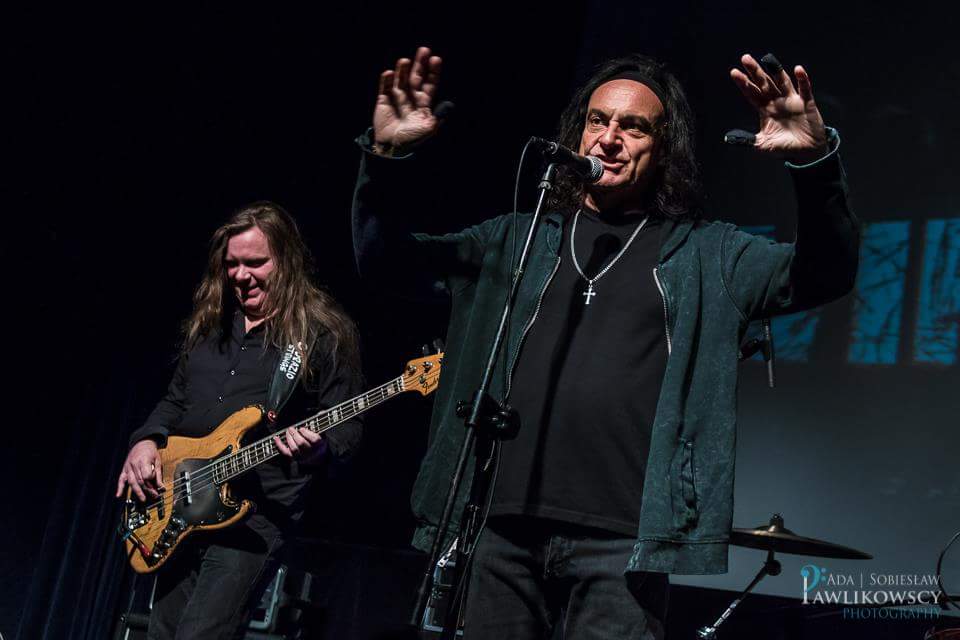 Hi there music lovers.
We are halfway through this cool tour with drum legend Vinny Appice and it's getting more fun by the day. In the meantime we've played in Eastern Europe and Germany which all went great. The playing gets better and although the venues are not that big, they are packed with Sabbath/Dio fans who sing along as loud as they can. Absolutely great to watch and hear. That makes up for the long travel times and the waiting. Let me say it again: Every night is great!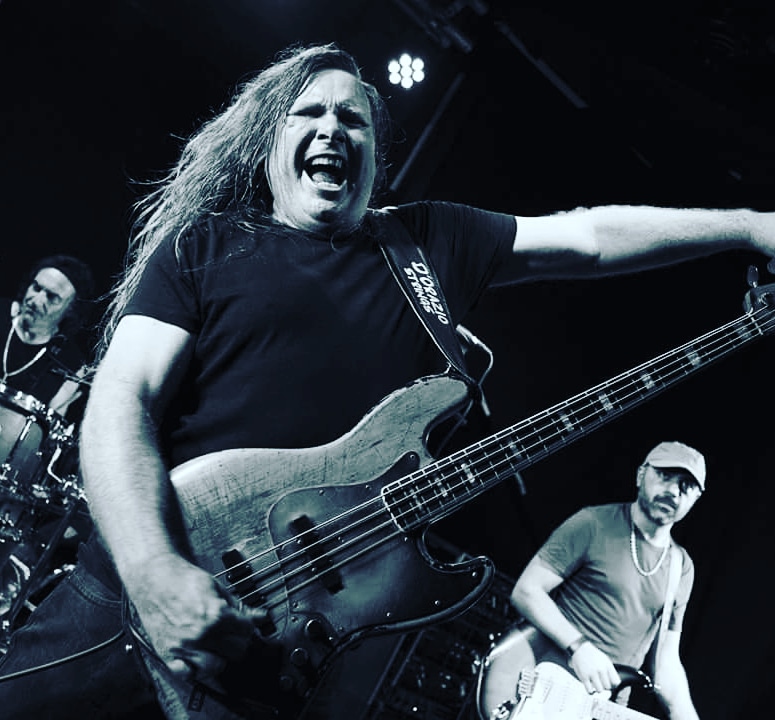 Saturday May 26th, Belgium was especially nice because there I was visited by my dad, Sir Pierre Courbois, [a world famous and highly decorated jazz drummer], my beautiful wife, and fantastic artist Florentijn Bruning together with some good friends. Needless to say I was extra inspired that night.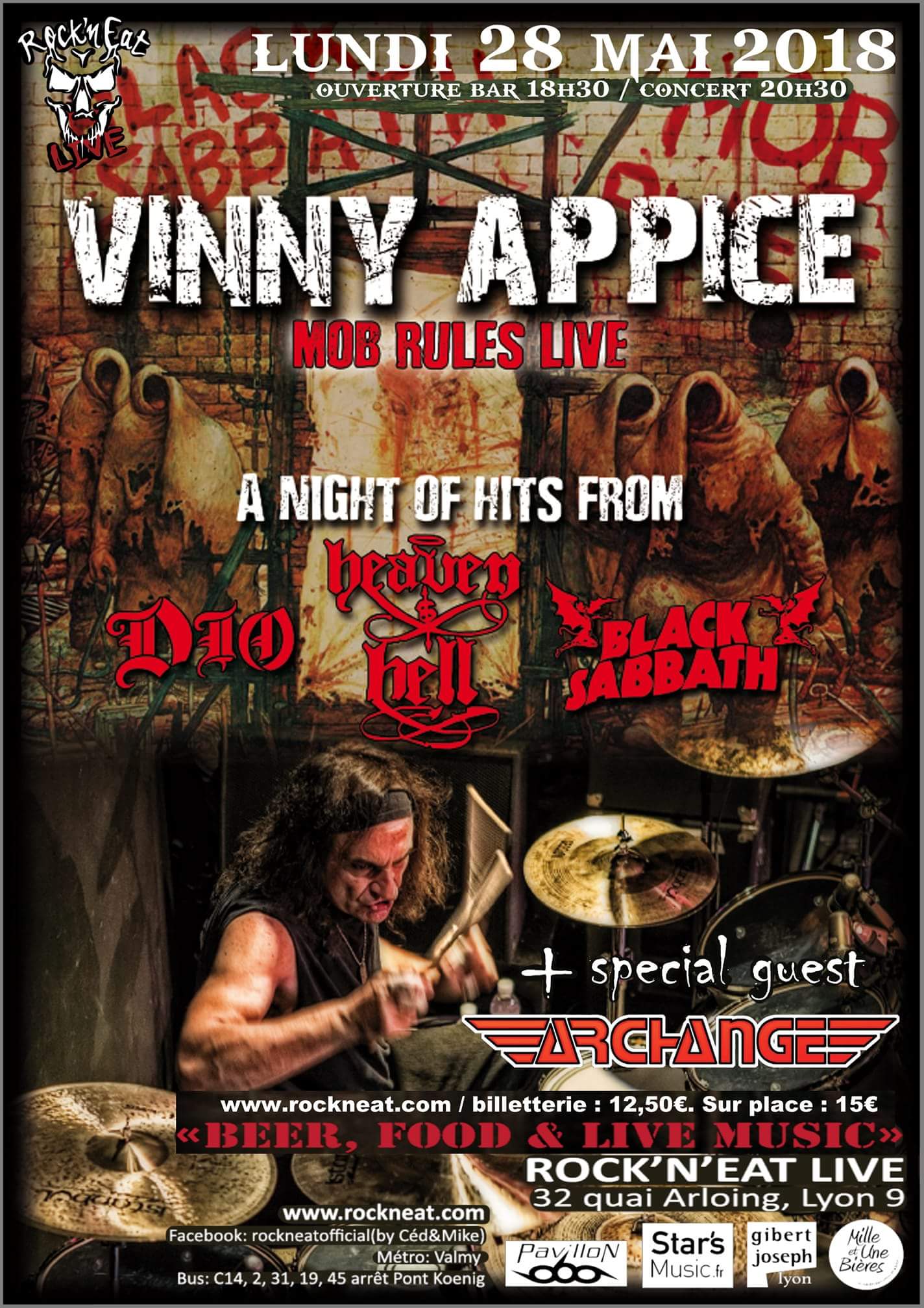 France, I felt right at home [since 1977 we do own a historic house from 1600 in the French Pyrenees]. We played in Orleans and Lyon and it's always nice to hear my second language spoken around me, makes me feel good, love it!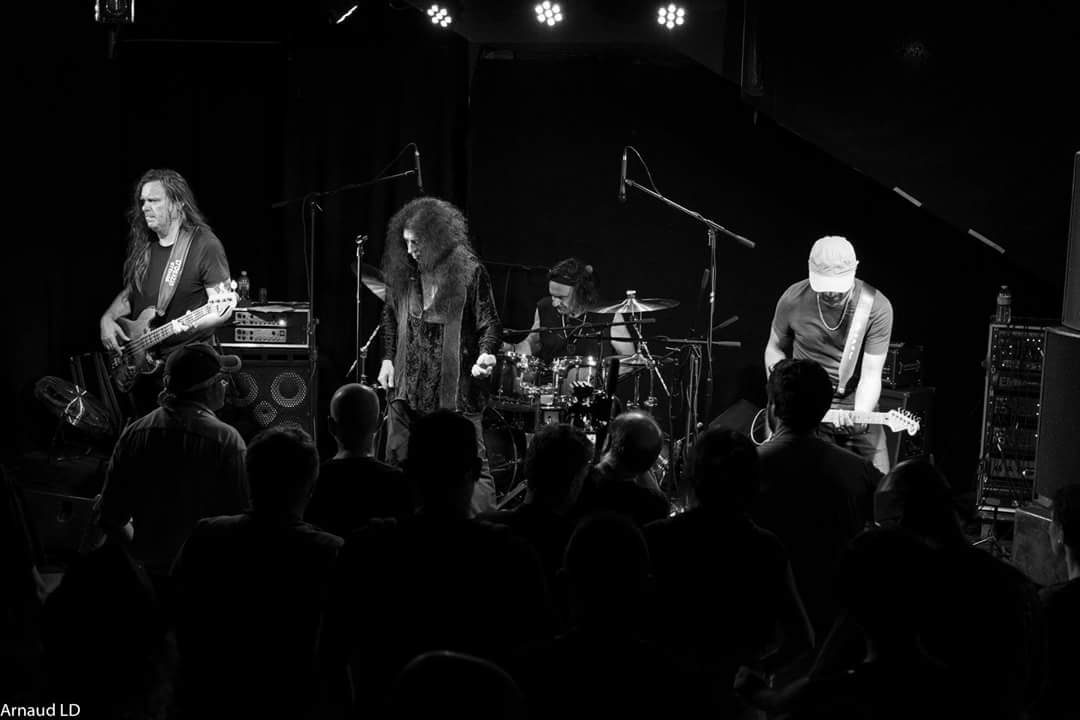 Spain, here we come! Love playing in Spain because they are among the best audiences in the world so it will be great.

I'm going back into the tour bus.

See y'all later and Keep Rocking Hard!!!

Barend 'Bear' Courbois
—
All photos taken from Barend Courbois Facebook Page