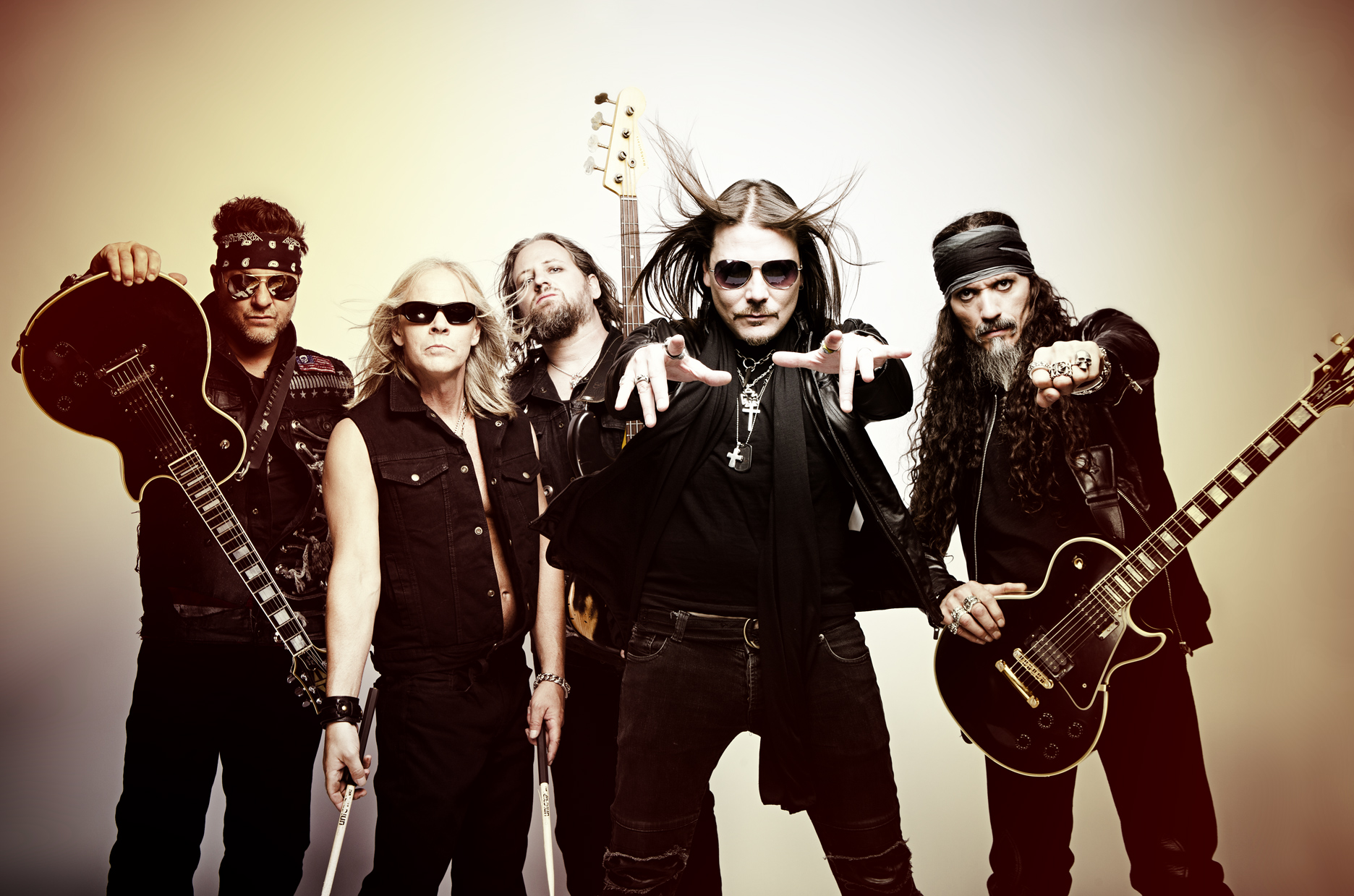 WELCOME TO THE AMERICAN UNDERGROUND (Pt.6)
Chris Taylor talks with Tom Morrissey, singer of Killcode
In Part 6 of the series 'Welcome To The American Underground' Kickin' Valentina's bass player and specialist of the American underground music scene, Chris Taylor talks with singer Tom Morrissey and bass player Erric Bonesmith of :::KILLCODE:::. ,,I was originally turned on to the band :::KILLCODE::: a few years ago through a mutual friend. I checked out a few songs and really liked what I heard. I recently got a copy of their new release `The Answer', loved it and wanted to get in contact and see what else they had going on. For starters, these guys are from NYC and that shows in the music. Even though bands like KISS, Warrior Soul, D Generation, Ramones, NY Dolls, Agnostic Front, etc. are very different musically from each other, they have a way of oozing NYC attitude through their music, and these guys follow in that tradition. In addition to that, they have awesome songs, high energy live show, and a die hard fan base!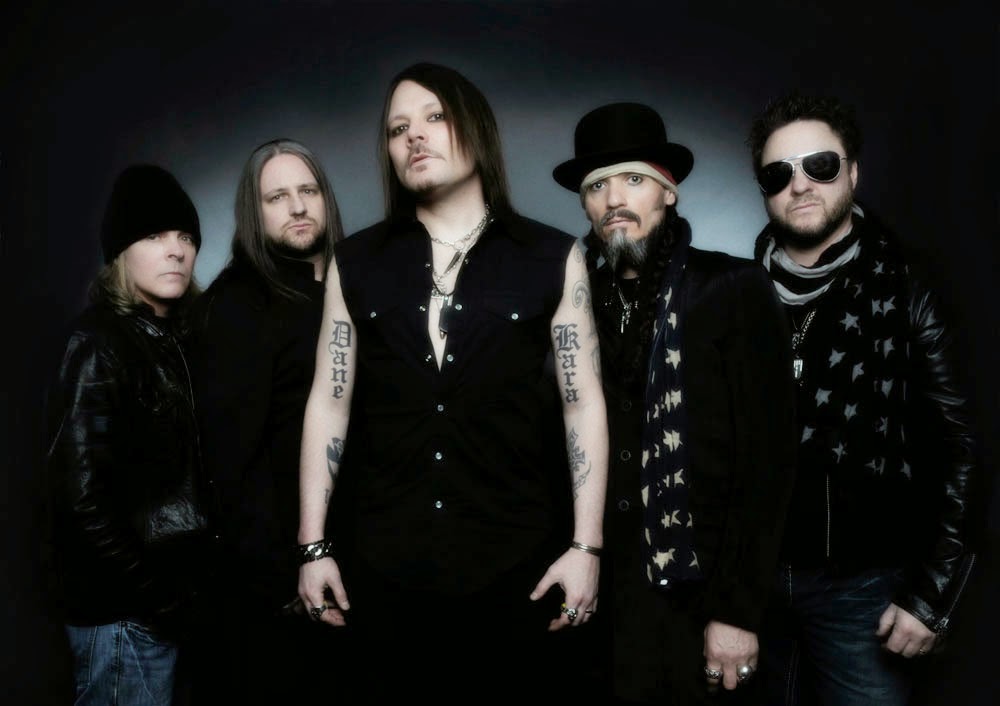 Tom, Erric, thank you for taking the time to do this interview. For those who are not familiar with the band :::KILLCODE::::, tell them a little about the band. How long have you been together, where are you from, and how many releases do you have?
Tom: ,,The band formed in its earliest stage in 2008 with myself, Chas [guitar/vox] and Erric [Bonesmith, bass/vox]. We knew we had something pretty special right away. Chas and I had laid down a few ideas and when Erric joined the fold we knew we had a writing team to be reckoned with. After Rob Noxious [drums] came on board and then Pat Harrington on second guitar, we were ready to rock. Pat moved on and we were lucky enough to have DC Gonzalez join us. He has really helped us polish everything about the band and we are really stoked about who we are and where we are headed. `The Answer' is our latest full length album. We just completed it and it is our strongest work to date. Before that, we have released the self titled full length album `KILLCODE' and two EP's called `Taking it All' and `To Die For'.''

Joey Z (guitarist Life Of Agony) produced your latest album `The Answer'. Why did you choose him as producer and what did he bring to the table that makes this release different from your previous releases?
Tom: ,,Erric had been friends with Joey for years, I had known him and the rest of the guys were all Life Of Agony fans. When it came time to go into the studio, Joey approached us about producing. We sat down with him and loved what he had to say and the passion and belief that he had in :::KILLCODE:::. Recording with Joey was a really great experience. He has a real love and connection with heavier music so he brought that part of us out, but also, Joey has a GREAT ear and mind for melody and song structure. He definitely helped us make this album what it is and we are so proud to have worked with him and call him family.''

Your new album `The Answer' has some elements of old school rock, some bluesy southern rock, but at the same time sounds very modern and new. What is the band's writing process, and who are some of your influences?
Tom: ,,We get asked about this all the time because, yes :::KILLCODE::: is a very diverse and eclectic band. The truth is that you've got five guys from five very different places with a common thread and that thread is our complete and utter LOVE for music. Chas and Erric both have a deep connection with southern rock and blues and so does DC, who also adds a little Latin flare…Robbie is straight up Rock and Roll and I like a little bit of everything! Erric definitely came into the band bringing a heavier side as he is a big fan of bands like Slayer, Ministry, Pantera but all of us find common ground on the classics like Sabbath, Zeppelin, Queen… Ultimately though, we get in a room and someone throws out an idea and it's like magic. We just fucking love writing and jamming and we work REALLY well together. There are no egos. We may squabble like brothers from time to time, but that probably even fuels the writing!!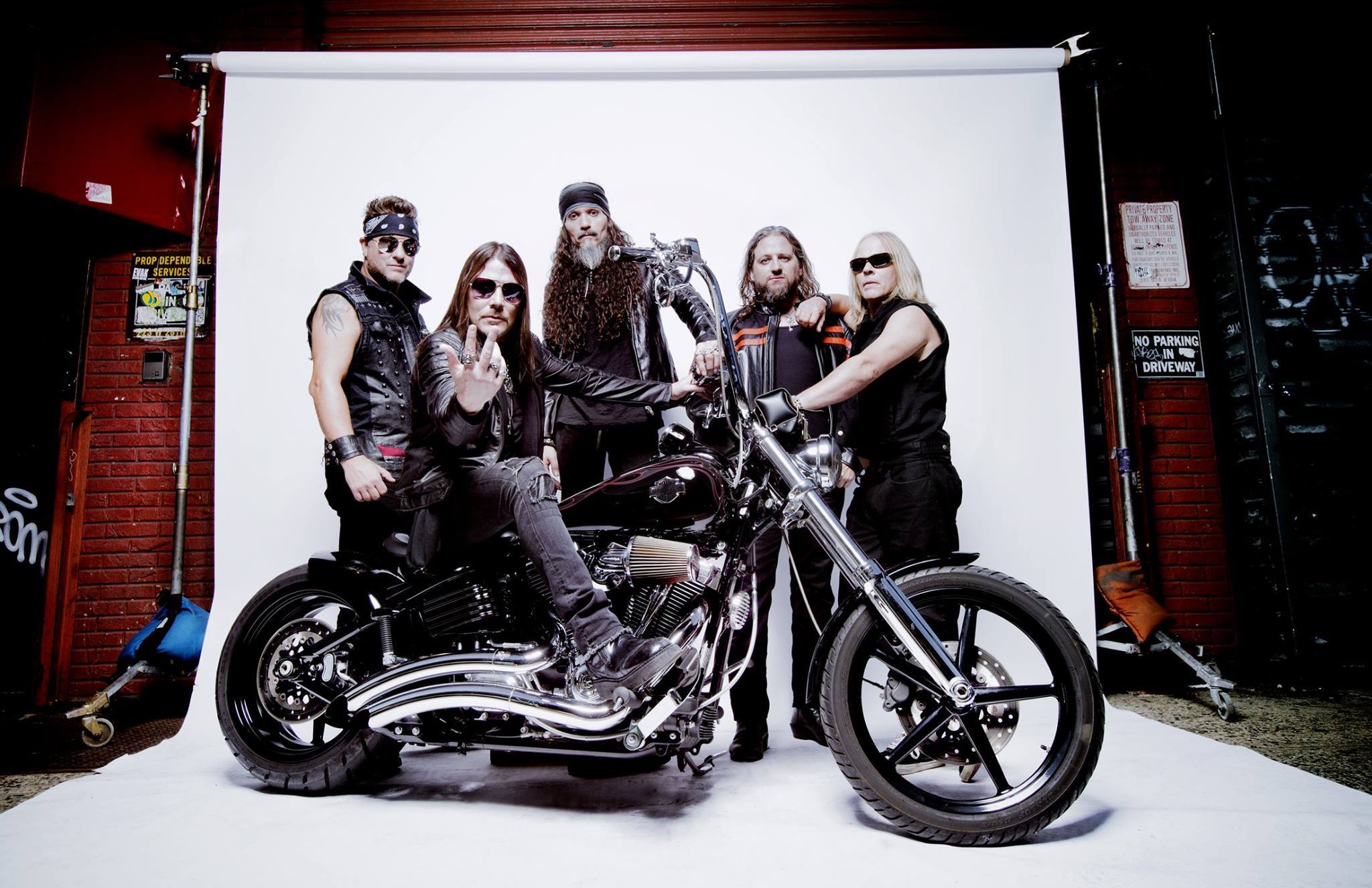 Since you signed on with Coallier Entertainment in 2015, has the awareness of the band grown like you hoped and where would you like to see the band in 5 years?
Erric: ,,Danny Stanton, who is the head of Coallier Entertainment and our manager, has been the greatest blessing. He has worked with some of the biggest names in Heavy Metal and Rock and since he has taken us under his wing things have been amazing. He has been encouraging and makes it very clear, very LOUDLY that he believes :::KILLCODE::: has a future on the biggest stages in the world (and we agree).'' [Laughing]

Congratulations on being added to the Bang Your Head Festival in Germany. Are you guys going to be doing any other dates around it, or is this just a one-off show over there?
Erric: ,,We are SOOOO stoked for the next couple of months. We are actually starting the run in France at the Guitare En Scene Festival along side Carlos Santana, Steve Vai, Twisted Sister and more. The following night is Bang Your Head in Germany with SLAYER, Testament and Twisted Sister (TS are playing all the festivals that we are). Then we are off to Mexico City for the Hell and Heaven festival with Twisted Sister, Rammstein, Five Finger Death Punch, Suicidal Tendencies…. Man, that's going to be awesome!!!!!! And THEN we are headed BACK to Europe for the biggest one yet…unfortunately, as I write this, we are under a gag order about this festival. 🙁 But I know you'll hear about it!!''

:::KILLCODE::: has been together since 2008. What has been your biggest accomplishments and biggest disappointments during that time?
Erric: ,,The biggest accomplishment is staying together and growing as a band. We are moving forward everyday and we don't plan on stopping for a LONG time. The only disappointment is that there are only twenty four hours in a day with which to play!!!!''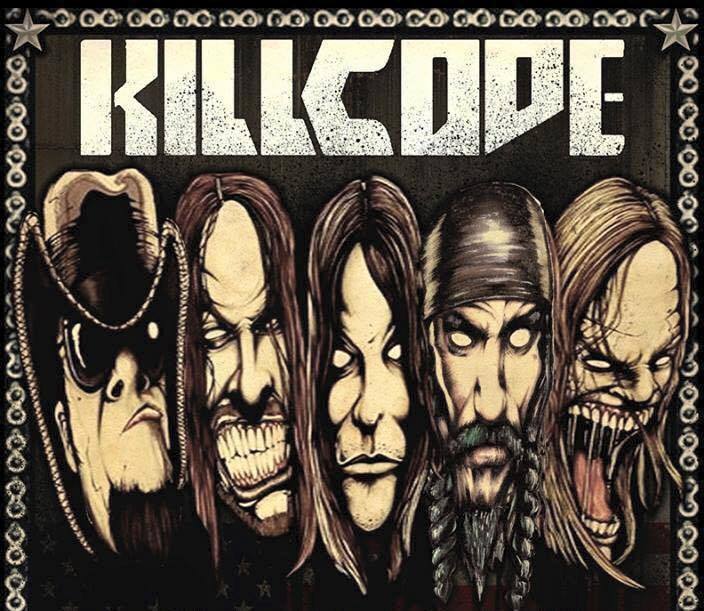 Artwork by Joey James Hernandez

What's on the :::KILLCODE::: agenda for 2016? Any U.S. or international tour plans?
Erric: ,,Like I said above, we are playing some KILLER festivals in Europe and Mexico. After that we have some great dates in the US, including NJ Food Truck Carnival with Alice Cooper, Twisted Sister, Zakk Wylde, Black Sabbath and a TON of other great bands.''

If you weren't the singer of a Rock n Roll band, what else would you want to do in life? Do you have any other interests or passions?
Tom: ,,This really is all I would like to do with my life as well as write and produce for other artists. I also do voice overs for film and television.''

What are you listening to right now? What bands do you recommend everyone check out?
Erric: ,,The new Anthrax album is friggin great and Motor Sister, which also features Scott Ian of Anthrax is AMAZING.''

Anything else you want to add or say to the fans? Thanks again for taking the time to do the interview.
Erric: ,,Just THANK YOU to our :::KILLCODE KREW:::!!! You are the greatest fans in the world and we look forward to meeting more and more of you!!!''
Tom: ,,SPREAD THE :::CODE:::!''
—
Follow :::KILLCODE::: on Facebook and check their latest news on the :::KILLCODE::: Website.