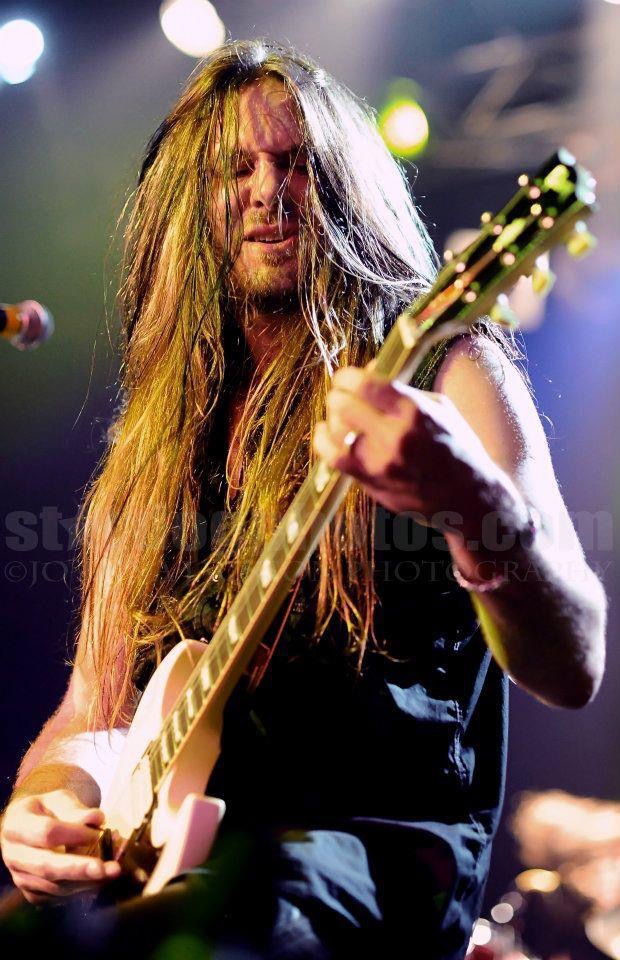 WELCOME TO THE AMERICAN UNDERGROUND (Pt.7)
Chris Taylor talks with Chris Green, guitarist of Furyon, Rubicon Cross and Tyketto
In Part 7 of the series 'Welcome To The American Underground' Kickin' Valentina's bass player and specialist of the American underground music scene, Chris Taylor talks with Chris Green, guitarist of Furyon, Rubicon Cross and Tyketto, to name but a few. "Where are all of the new Guitar Gods?" Over the past two decades, I have heard this complaint from all types of hard rock and metal fans. While I agree that newer guitarists may not be in the mainstream spotlight like Eddie Van Halen, Slash, Steve Vai, and Zakk Wylde, a new breed of players is out there carrying the torch. Just like anything else in the music world today, if you want to find something refreshing, you can't rely on the mainstream music media to spoon feed it to you. You have to look below the surface at the underground scene. Some players are all about technical ability, while some claim "feel" is more important. To me, both have their place in hard rock and metal, but when you find someone that can do both and has their own unique sound and style doing it, then you've found something special. If you're one of those who believe Guitar Gods are a thing of the past, then you need to open your eyes and ears and start with Chris Green.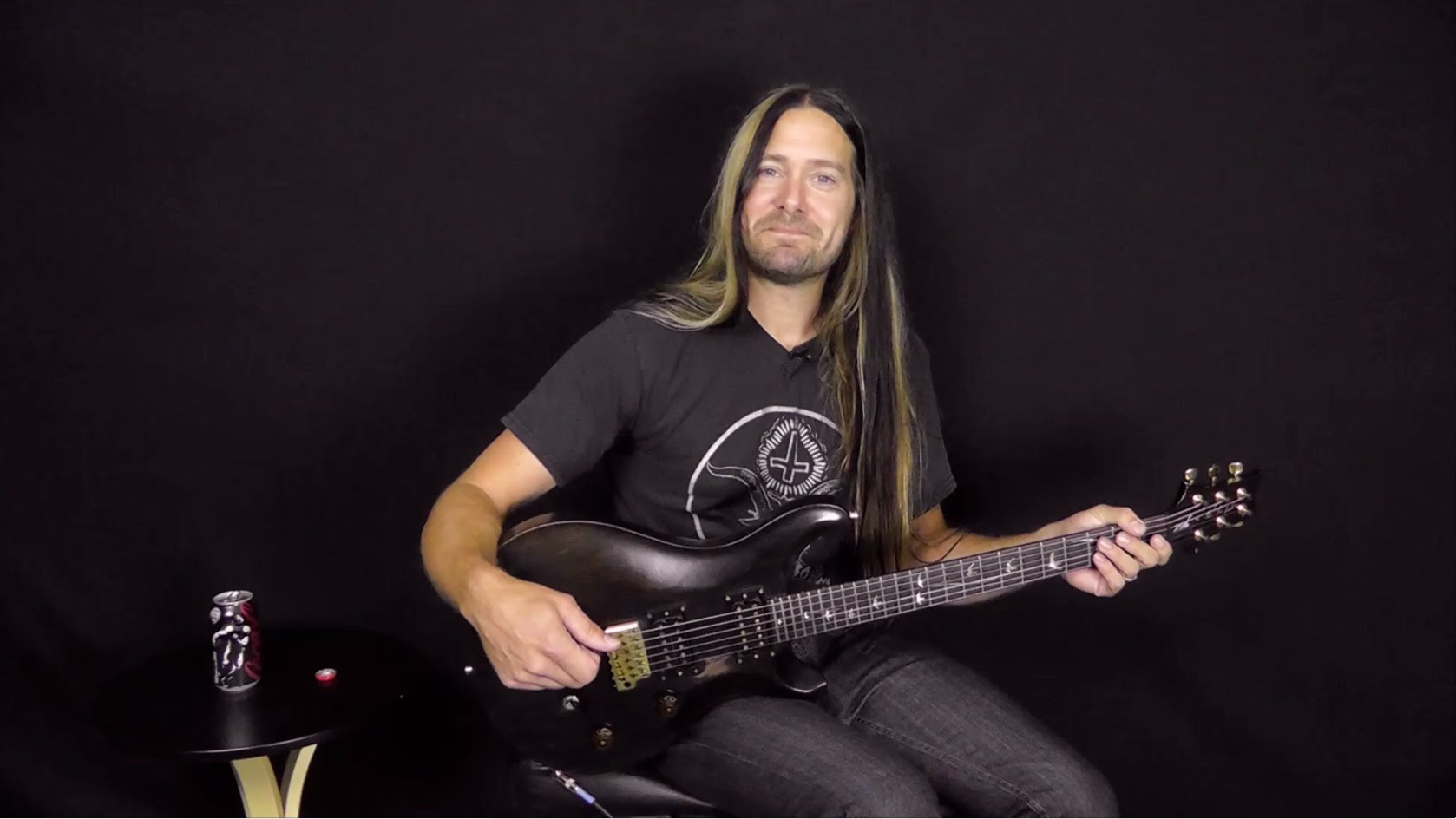 Hi Chris, thank you for taking the time to do this interview. For those not familiar with you, tell us some of the bands you have played with, currently and previously?
,,Hey man, thanks for having me here. Most of my original bands were relatively unknown as they were UK bands in a genre that (at the time) wasn't that popular. So I guess my first band where we had some mediocre success was Pride in 1999, a melodic rock outfit not too dissimilar from Bon Jovi, Danger Danger, White Lion etc. We had two releases worldwide: `Far From The Edge' (1999) & `Signs Of Purity' (2001 on EMI Toshiba, Point Music) before disbanding in 2004. That band reformed under the name Furyon with some new members in 2005 changing the sound into a Drop C heavy groove metal kind of thing, I guess we were trying to break out the melodic rock scene which was incredibly small and go for something for accessible especially in America. We released two albums and still to this day they are the two bodies of music I'm probably most proud of, if you get a chance check out those Furyon albums `Gravitas' (2010) & `Lost Salvation' (2015).
As far as bands I've played on stage with (as a hired gun or guest), it gets more interesting…
FireHouse, Nelson, Winger, Jeff Scott Soto, Tyketto, Scrap Metal (Gunnar Nelson & Matt Nelson & Mark Slaughter's "All Star revolving singer"' band including: Eric Martin (Mr. Big), Jimmy Jameson (Survivor), CJ Snare (Firehouse), Jeff Scott Soto (Yngwie Malmsteen, Journey, TSO).''

You are originally from London. What brought you to the US, and how long have you lived here?
,,I moved to America in December 2010. I'd been in Milwaukee on a couple of occasions writing music with CJ Snare for the debut Rubicon Cross EP and had made a stop off in Chicago for a bit of sightseeing. So I got in a cab outside the hotel downtown and asked the driver to take me to the "shittiest bar in Chicago." I wanted to see the dirty, dingy, dive bar side of Chicago and when he dropped me off at Exit Bar on North / Elston it didn't disappoint. It was a kind of a "wipe your feet on the way out" kind of place. So the girl that served me my 1st drink is now my wife. Me and Amanda have been married for nearly 6 years. So I suppose music is what brought me to America, but a girl is why I stayed.''

Tyketto just finished recording a new album. Do you have a release date set yet, and what is the title?
,,Yes the new Tyketto album is called `Reach' and will available on October 15, 2016 on Frontiers Records.''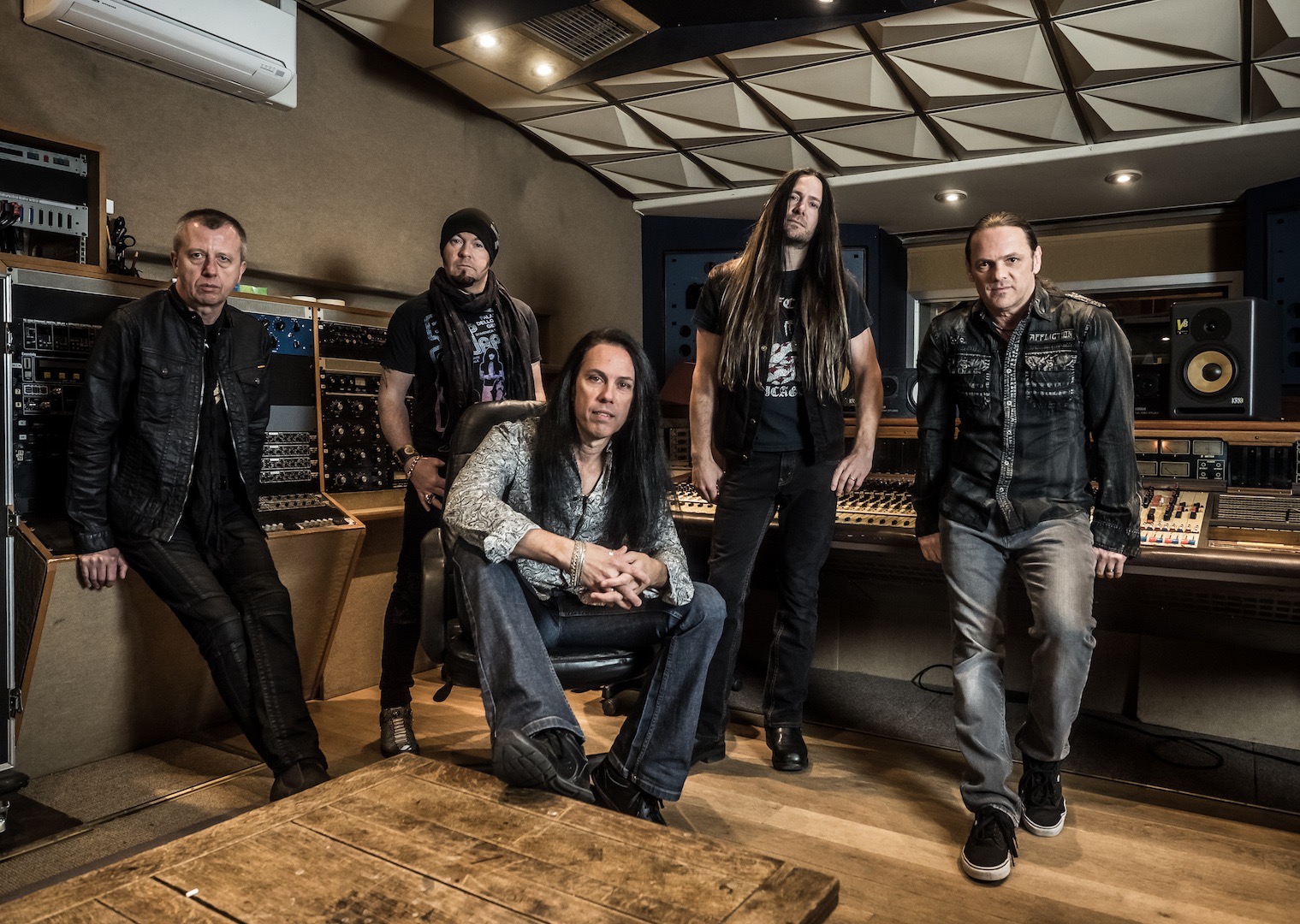 With the members of Tyketto living in different countries, what was the writing process like for this album?
,,All kind of fucked up I can tell you hahahaha. It was completely unconventional and in hindsight one I'd probably do a bit differently. When the writing parties are separated by literally thousands of miles you have to utilize the technology available, and without internet there's no way it would have ever been possible. So the drummer (Mike Arbeeny) bought a Roland V kit, the singer (Danny Vaughn) had his own studio in Spain, and I had my studio in Atlanta. Now in previous bands the writing process was simple, if the band was in the same room you brought riffs to the table, you hashed them out, formed the music, the singer sang over it and BAM you had a song. Occasionally the singer would write a song on the acoustic and the band would create a song around that. If you weren't in the same room then we'd demo a track using fake drums, get it sounding like a complete song, give it to the singer to write the vocals / melodies over and then fine tune it in the studio when recording the album. But THIS… this was totally backwards.
First of all with Mike, the sound of fake drums really puts him off (understandably), but for me I'd always written with an orchestration of what the full band would do in my head before recording a note, which is why I was used to doing elaborate "full' demos and then passing them on to the rest of the band. Now I had to try and write riffs to a click track (I don't think I could listen to another cowbell in my life), pass them on to the drummer with a cowbell in the left ear, guitar in the right, let him loose on the track, he'd record a rough drum and send it back, I'd rewrite / record the new guitars to his new rhythm / arrangement changes, pass it back on to him, he'd then cut his final take to the newly shaped track, I'd then have to rerecord the guitars AGAIN to the new drums, add bass, strings, acoustics etc., then finally it was ready for the singer. THEN… it would go to Danny for vocals, if we were lucky he'd love it and the vocals would go down, he'd send me the vocal files, I'd make a final mix and we'd have a demo. If he wanted to edit the arrangement we'd go through a bunch more changes (on one occasion the song was the wrong tempo so had to be completely redone) and finally after all this we'd have a finished demo of the track. On other occasions Danny would send literally one vocal and one acoustic and me and Mike would have to create an entire band demo around that take, then send it back to Danny to recut the vocals and acoustic. I would estimate I was averaging 20-30 hours per track as opposed to the usual 5-10 that it would take me in previous bands. So to try and put that into perspective (for those that aren't musicians) by the time the album was recorded in the studio for real and then mixed, each song had around 40-45 hours of my time. So a working week for every song on the album, of which there were 12. You know how it is Chris, you write music, labor of love man, if I got paid by the note I'd be a rich man… haha. I have to say though, I'm over the moon with the result, it sounds HUGE!!!''

You are also one of the founding members of Rubicon Cross with CJ Snare from FireHouse. How did this band come together?
,,My English band Pride got a call to support FireHouse on a European tour in 2003, ironically Danny Vaughn (Tyketto) was the main support, and a bunch of my mates were in his band. It was a full on 15 sleeper tour bus affair and probably the fondest memory of touring that I have to date. During our set in Madrid the singer of FireHouse (CJ Snare) had been told by the tour manager to check out the guitarist in the support band, so while I was ripping out the solo to our epic ballad ,,Still Raining", CJ was up on the VIP balcony checking my playing out. So in the break where the singer Matt would play an acoustic track on his own, I went up to grab a quick beer backstage and CJ approached me saying "hey man I'm thinking about recording a solo album and I think you're the guy for the job." I was totally shell-shocked but instantly said "YES", when I went back on stage I felt like I'd cheated on my girlfriend as the band had no idea hahaha. So that started a great friendship and writing relationship. Within weeks he was over at my place in Brighton writing tunes (first tune was ,,Moving On" which actually made the album), I'd go to Milwaukee, he'd come back to the UK, and that's what we did for years. We ended up being Best Men at each other's weddings, and he's the Godfather to my son Sullivan. We've been best friends for 13 years now.''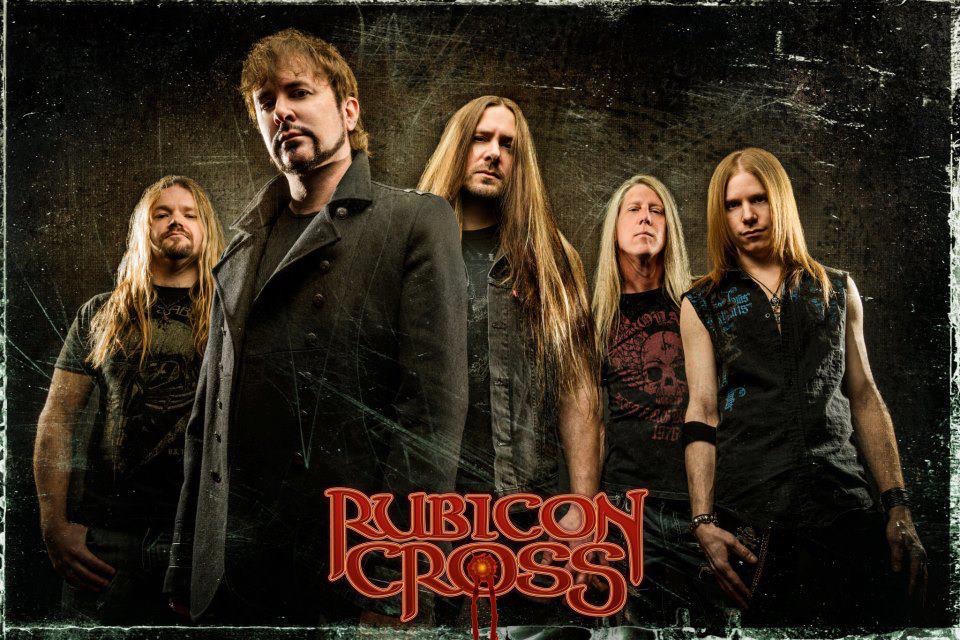 Who are the other members of Rubicon Cross, what have you released so far, and what are your plans for touring and new music?
,,So there's obviously CJ and me, then there's Simon Farmery on bass. Simon is English and was in nearly every UK band I've ever been in. We call ourselves the "Brothers Grimm" because of our terrible toilet humor we share. He is like a brother to me and a great guy. On rhythm guitar is Jeff Lerman, we met in an 80's cover band when I was living in Chicago called Hairbangers Ball, a great solid rhythm player who's actually quite a tasty lead player. Then there's the one and only Robert Behnke, a real powerhouse old school player with all the double click flare to go with it. I probably had more fun playing live with this band than any other. Basically best friends playing on the road, drinking, laughing, having fun. No politics, drama, no prima-donnas, just fun and good ties. Unfortunately because of CJ's commitments to FireHouse it made things extremely difficult for us to lock in dates, so for now we are on hiatus until things ease up a bit.''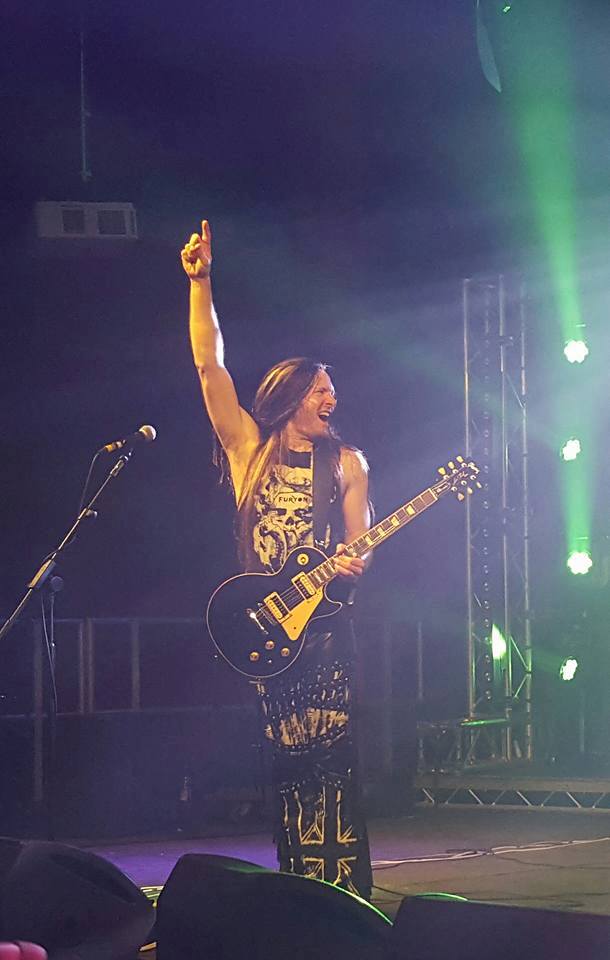 I have seen you play with Tyketto, and heard your work on the Rubicon Cross album. You can definitely shred, but you do it very tastefully with a lot of groove and melody. Who were the players that influenced your style?
,,Thanks man I really appreciate that. For me as a player it's all about finding your own voice on the guitar, there are hundreds of thousands of players out there, many of them are great, so trying to be slightly different or unique is a very difficult task. I play for the song, if it needs melody then that's what I do, if it needs angst then I let loose and start the acrobatics. The biggest compliment I ever received was from a friend in the UK, he messaged me saying "hey man, just heard a player on a track that sounded just like you, check it out." He sent me the track and it WAS actually me hahahaha. It was a session I'd done and forgotten about. So the fact he could recognize my playing just by hearing it was the ultimate compliment. I've found myself getting more and more comments / compliments on my style saying I have my own thing going on. That makes it all worthwhile, it really does.
I guess my main influence is Vito Bratta of White Lion, probably one of the most underrated guitarists of all time and often shoved in the Eddie Van Halen clone bunch of players, which I think is BS. His ability to make the solo section a "song within a song" was amazing, and completely inspiring to me. Most players would just write the solo over the chorus or a previous section in the song, he'd write a completely new section, change the key, take it on a journey; it was revolutionary to my way of thinking. Then there's Nuno Bettencourt, his dampening and string skipping technique inspired me a lot, Marty Friedman's odd note choices, Paul Gilbert's 3 note per string pentatonic scales, John Petrucci's picking technique TOTALLY changed my playing style from a predominant legato player to more of a tight speed picker. Eric Johnson's use of extended arpeggios and adding modal notes to pentatonic scales helped me hugely, and finally Andy Timmons, whom I think is the best player in the world for bringing all these techniques together into one sound. His phrasing is the best I know, and phrasing can be everything in a player, the difference between "just" technique and great well rounded guitarist.''

I hear you have a very impressive guitar collection. How many do you own, and what is your most prized possession? What is your guitar of choice for touring?
,,Ooooooh, my guitar collection. How long have we got? Hahaha… I don't actually know for sure how many I own, I have guitars stashed away all over the place but it's probably around the 150 mark. I know, sounds ridiculous, I heard once that Slash had 110 guitars and I thought "he nearly has as many as me" lol. His however I'm sure are high quality, very expensive sought after axes. Whereas mine are not entirely like that.
My late father Dave Green was a huge inspiration to me, and when he passed he left me his prized possession, his collection of vintage guitars. I already owned maybe 20 or so but he left me the main body of my collection. Most of them are still in the UK so I have to make do with the 40 or 50 I keep in America. I have them all over the walls in my studio and bar area at my house. My favorites are probably the Gibson Collection, around 25 vintage guitars including the following as my favorites:
1974 SG
1959 ES225
1988 Les Paul Custom (Black of course)
1981 Flying V
Although these are my favorite guitars to look at and play at home, I rarely take them on tour because of the sentimental value. I'd be crushed if one got stolen or had the neck broken on a flight. So my favorite guitars for playing live and recording with are actually my 2 PRS (Paul Reid Smith) guitars. Both are 20th anniversary models, one is a custom 24 which I'll be playing in the new Tyketto video, the other is a standard 24 in satin black with gold hardware. It's my go to guitar and I don't think I've ever played a better guitar than that one. It's been all over the world with me and has played on countless albums.''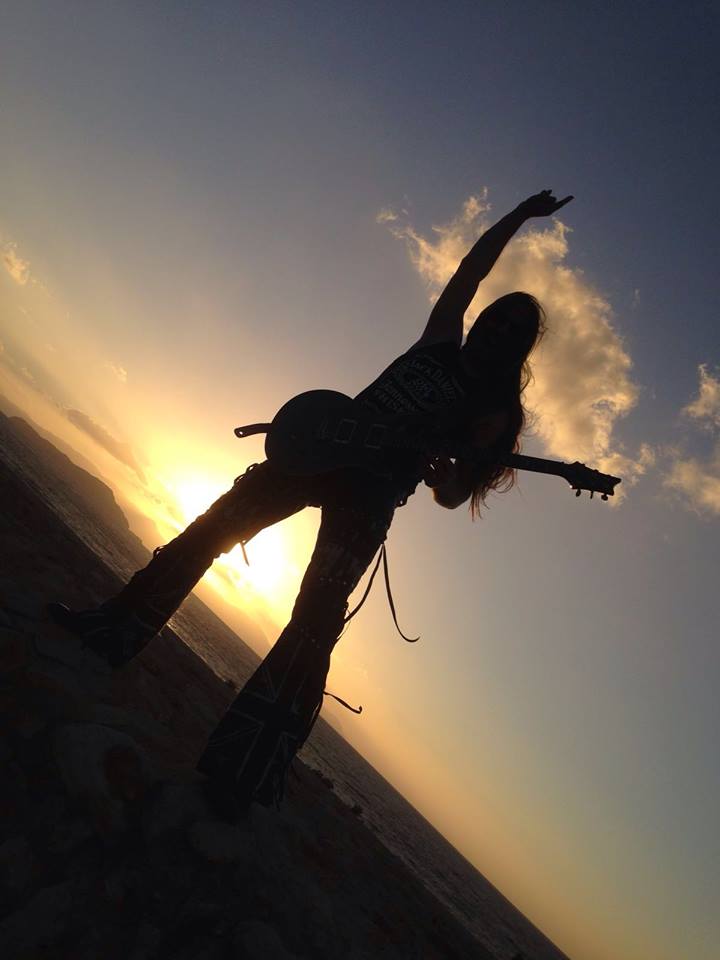 Over the years people have complained that there aren't any new "guitar gods" like there used to be. There are still a lot of great guitar players out there – they just may not have mainstream success along the lines of Randy Rhoads, Eddie Van Halen, Steve Vai, etc. have. Who are some of your favourite newer guitar players?
,,Oooh great question. Prepare for the rant…
Here's the deal, there's more amazing players out there than there's ever been, certainly more than when Eddie or Randy came on the scene. The key here is saturation, with the aid of the internet, YouTube, Facebook, Bandcamp, Reverb Nation, Soundcloud, iTunes, Amazon, Spotify, Pandora… the list goes on, with these vehicles for artists and players to get heard there is so much noise out there that the truly great players get lost in the masses. Don't get me wrong, it's great that people can release music without a label, but there's no filter, so literally anybody can throw stuff up there making it so much more difficult to find these truly amazing players.
The players that we all classify as the innovators wouldn't stand a chance in todays market, standing Eddie, Uli or Jimmy Page next to Guthrie Goven in a modern day "trade off" – there's just no comparison, I know there are people out there spitting their coffee out thinking "that's sacrilege" but it's totally true. People can't separate themselves from the love of these innovators to the reality of how these modern day guitarists are now playing. And I don't just mean speed, I mean their general knowledge of music and the fretboard. With the aid of learning online from tabs or videos these players are spending hours a day harnessing their skills to become the next Guitar God. I'm inundated with links from friends and fans to clips of unknown players playing fluently and more accurate than any of the guys I grew up listening to. People playing with their feet, kids of 6 years old playing Yngwie tracks. Back in the 70's I imagine that you'd have to play a record on your turntable over and over again to try and learn a solo. Now with even the most basic of software you can slow a solo down, EQ the band out almost entirely, and even change the pitch without changing the tempo, or just get the tab, or even better a video of the artist actually playing it on a YouTube clip.
Then we enter the great debate on "feel," this word is thrown around more than any other word as what's really important in a player, and it is in a way, but unfortunately when a lot people are talking about technical players they use "Shredder" (not yourself of course) as a kind of disparaging remark like there's no feel once you play past a certain speed. I know some speed freaks that are about notes and yes they are out there, but let's not take away from the time, effort, and discipline it's taken those people to get where they are. It's weird but nearly everything in life that we view, speed is everything, from athletes to magicians, computers to smart phones, even if you get a plumber around to fix a leaking tap you're hoping he does it quickly and efficiently and probably base how good he is on these factors. We are always on a quest for seeing the best as equating to the fastest. Apart from when it comes to guitarists. Then all of a sudden Fast = Bad, associated with lack of control, lack of feel, a flamboyant display of self-indulgence. I'm not saying that speed alone makes a great player; I'm saying that having that in your tool box doesn't make you a bad player, it makes you a more versatile player. Anyway, I get side-tracked, I'll get down off my soapbox and stop using weird analogies, haha. Bottom line is that all these aspects can be found in many players and here's a few of them that are relatively unknown.
Guthrie Goven – Aristocrats, Tosin Abasi – Animals as Leaders, Mikael Åkerfeldt – Opeth, Jamie Hunt – One Machine, Ryan Knight – Black Dahlia Murder.''

You have a very busy schedule this year including a fall tour with Tyketto. Where can people get tour dates, and keep up with everything you have going on? Thank you again for the interview.
,, You can follow me on my Facebook page and tourdates can be found on the Tyketto page. Thanks again for this opportunity to promote what I'm involved with, Chris… and thanks to everybody for reading this and supporting live music.
—
Follow Chris Green on his Official Chris Green Facebook page for all the latest news and for Tyketto news go to Tyketto The Official Facebook page.