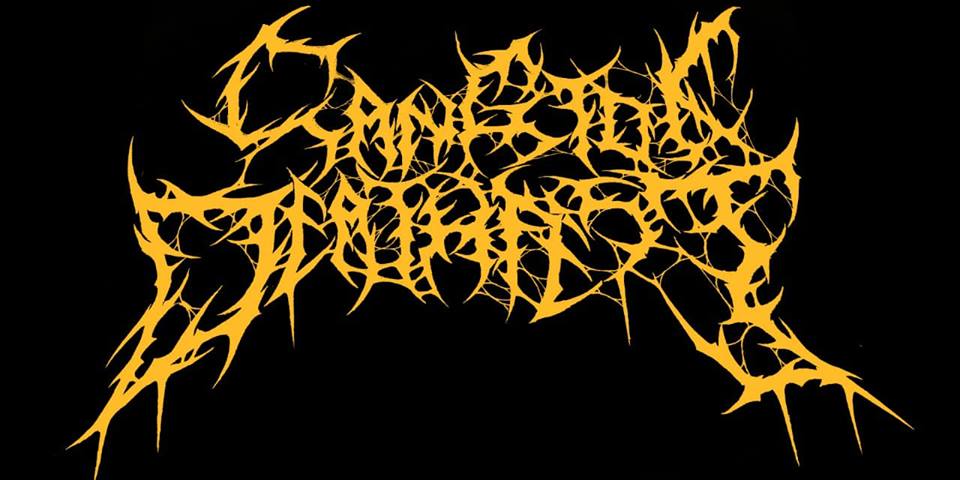 WELCOME TO THE EXTREME METAL UNDERGROUND
GRINDtok: Blasting the NorthEastern Himalayas into Extreme Musick!!!
On August 4th, 2018, in Gangtok, Sikkim, India, a place above the clouds that can only be described as like the Misty Mountains of Hobbit fame, Pema C Bhutia, head of Extreme Underground Sikkim (EUS), produced Gangtok Deathfest III 2018. This grand event was full of sickness, happiness and surprises. The extreme music scene of Gangtok went to the next level of madness. The line-up featured headliner Obliterating Vortex (Darjeeling, India), who was supported by Ill Bred (Gangtok, India), and Intracranial Torment (Darjeeling, India). Erotic Shitters (Dharan, Nepal), opened for this earth-shaking event.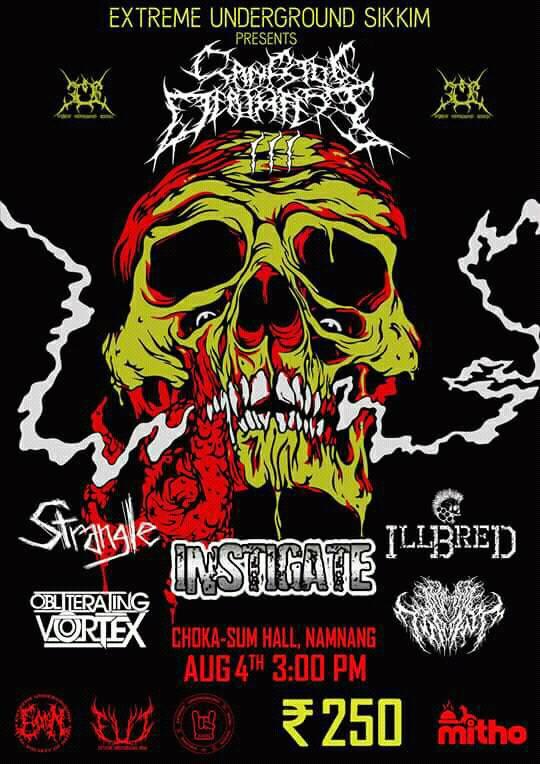 Why earth-shaking, do you ask? For all the polished metal heads and well-funded organizers who are sitting on their butts out there around the world (who can get metal heads attention by booking big bands), we, at the ends of the earth, know that no one may hear us. However, this fertile ground continues to sprout life to underground rebellion and discord (no pun intended). EUS goes against all odds to give birth to the seeds of new generational music. The rest of the world is worn out and bored; the upper-class system is too wealthy to speak of the raw experience of life. So fuck you, here we are, and you had better listen!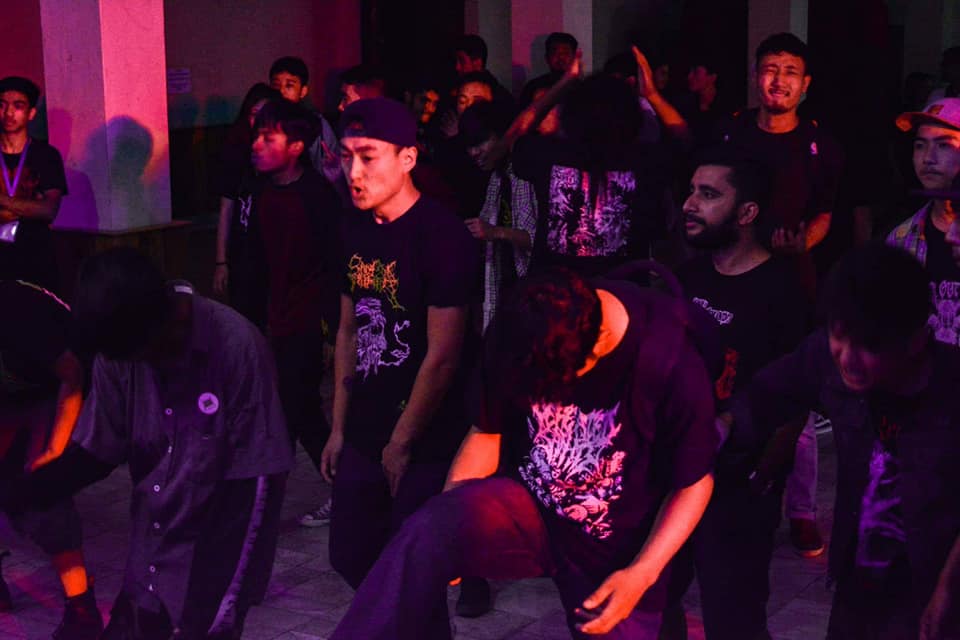 The headliner, Obliterating Vortex, whose music is as convoluting as their name itself, falls into the genre of Tech Death Metal. Coming all the way from Darjeeling, India, which is famous for its tea plantations, these local boys are known for recently opening for DICTATED (The Netherlands), BENIGHTED (France), and GUTSLIT (India) in some of the big Indian metal fests. OV consists of guitarist/vocalist Sailu Rasaily, guitarist Aditya Darnal, bassist Abhishek Tamang, and drummer Dichen Pakhrin. Metalheads were not disappointed with OV's soundscapes with off-time signatures, gargantuan riffs hard to decipher, and growls from the bowels of the earth as vocals, played at blistering tempos. Headbangers decided to completely destroy their necks. The mosh pit went all out for the Olympics. They punished each other with world class slams, politely stepping over those on the floor, only to cause extreme internal discomfort to those left standing. We thank this band for leaving us breathless and broken. OV cites Martyr (Canada), Quo Vadis (Canada), Necrophagist, Cannibal Corpse, Obscura, and Obituary as influences.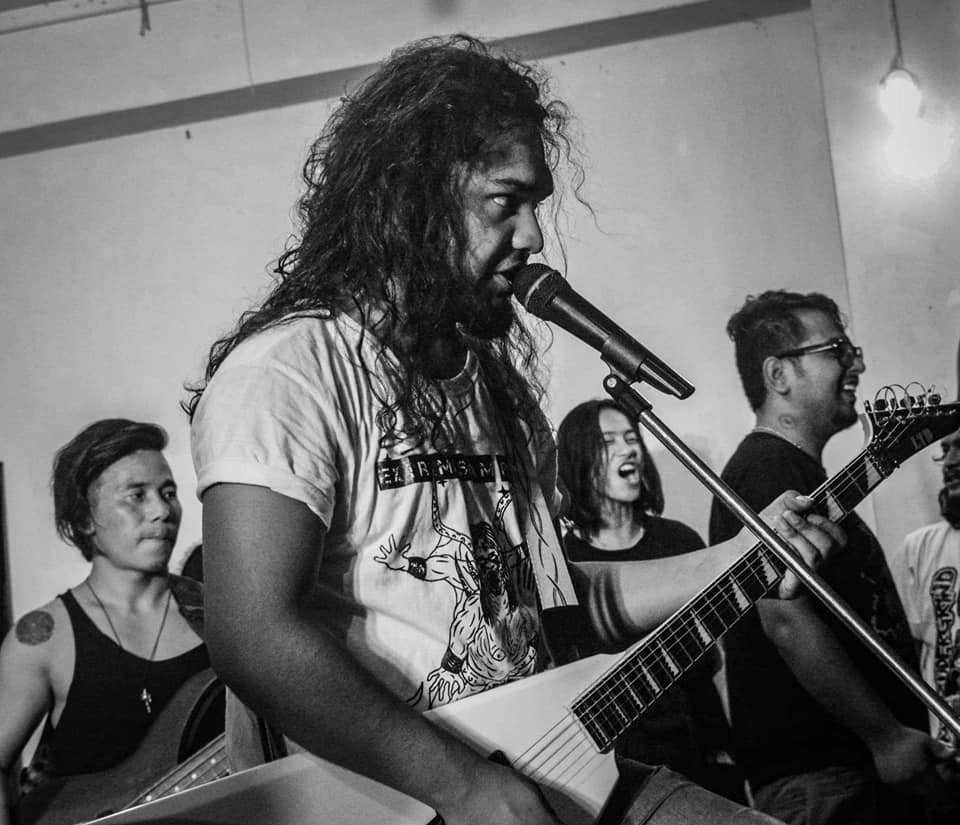 Obliterating Vortex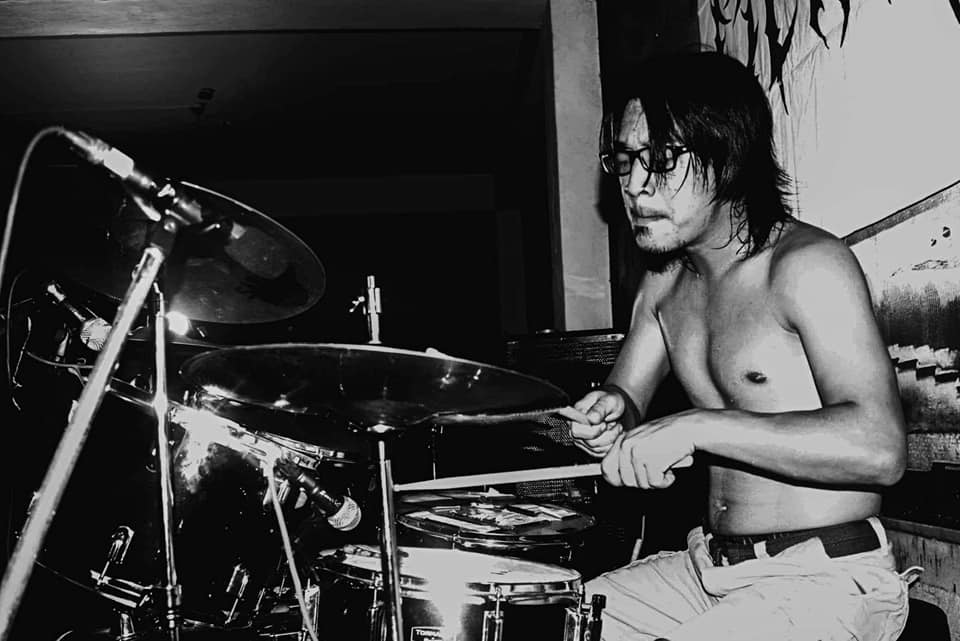 Obliterating Vortex


Ill Bred, is a three-piece Gangtok band formed in 2014 for the love of hardcore and punk. Tenzing Zangpo is on guitar/vox, Mingyur Dorjee on drum/vox, and Hangso Wang on bass/vox. Focusing on original music is a priority. Their music is composed by all, while the lyrical aspect is handled by Tenzing Zangpo, who draws his inspiration from whatever ups and downs of life that they all go through. Their performance on stage proved they can hit that sweet spot between everything modern and old school, from hard core to old school thrash, punk to modern progressive and extreme! After having played numerous hometown gigs and competitions, a full-length album of all originals is coming soon. Ill Bred will be hitting the studios very soon and backing it up with a music video. [Listen to their music here]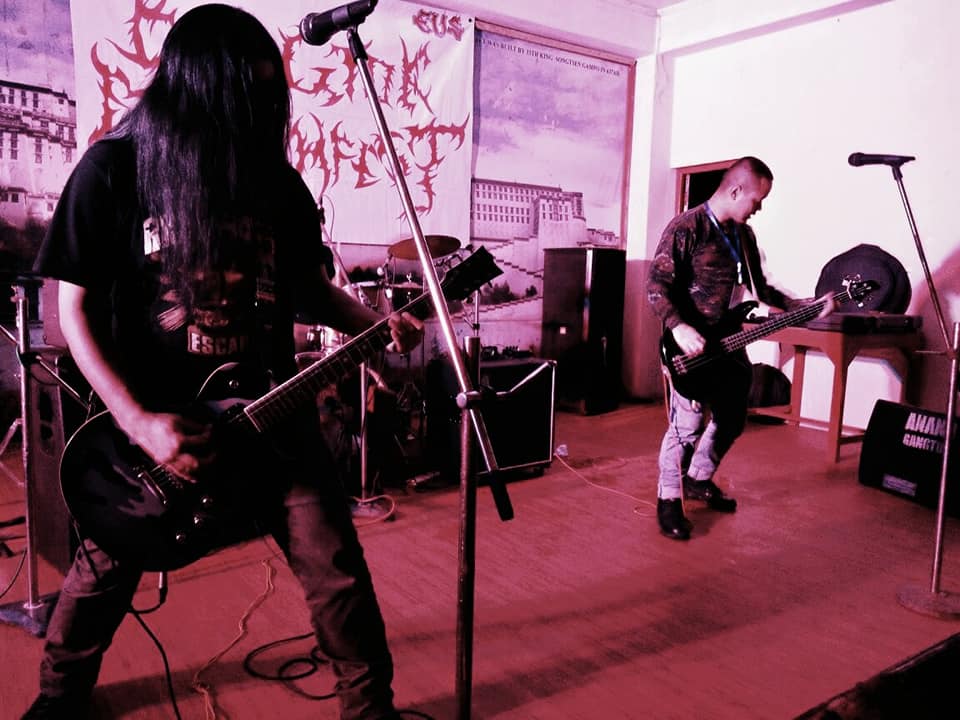 Ill Bred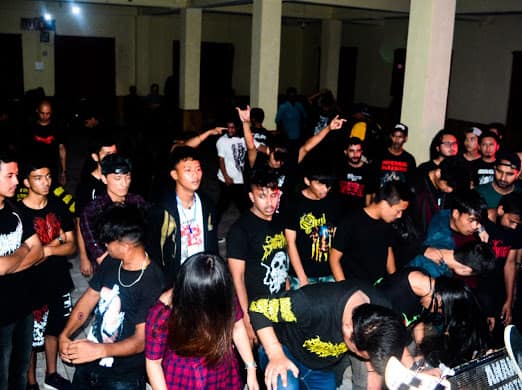 Intracranial Torment, a 4-man brain bleeding slam machine from the cold rotten hills of Darjeeling, India, was founded by Rickden Lepcha (vocals) and Rohan Chettri (guitars) in 2016. Adding bassman Abhishek Baraily, and drummer Brison Baraily in 2017, they began their journey to rebel against the wrongs of the world. They are inspired to write and play by reflecting on our contaminated and infected society and the mass deformation of civilization. Their lyrical themes about alien invasions linked to greedy corporations that destroy society and cause the downfall of mankind do make you think! Their music is power packed, in the face slam, with slow slam grooves and lesser speed pickings. Intracranial Torment's plan is to evolve by adding experimental elements. I predict this band will remain a breath of fresh heavy music for slam addicts.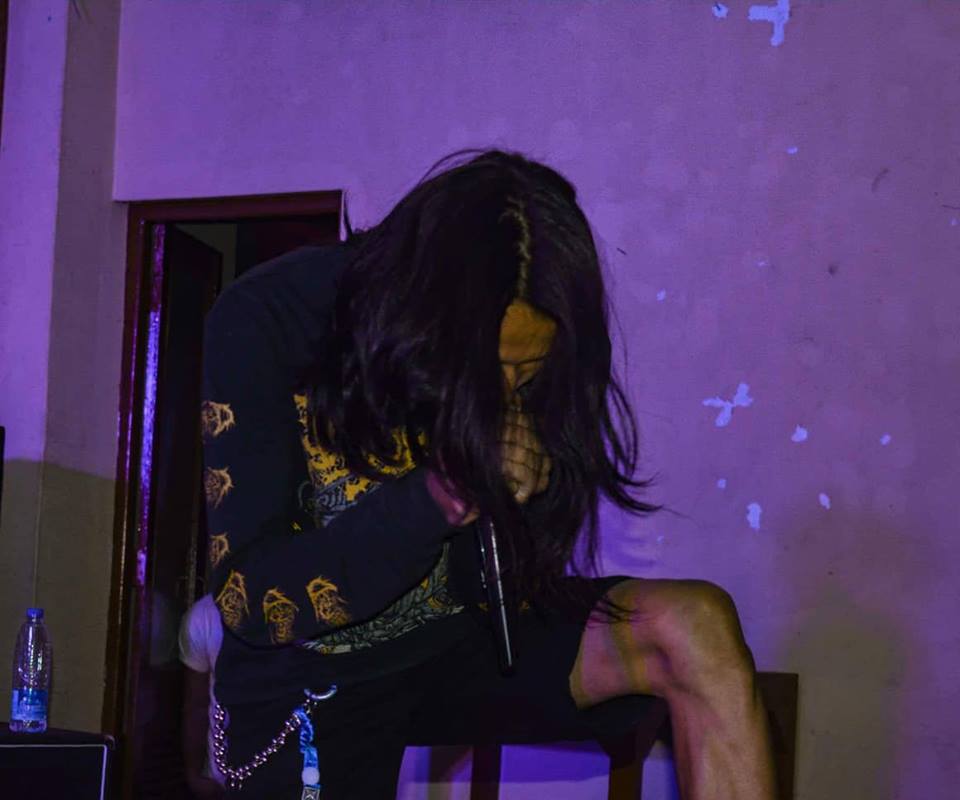 Intracranial Torment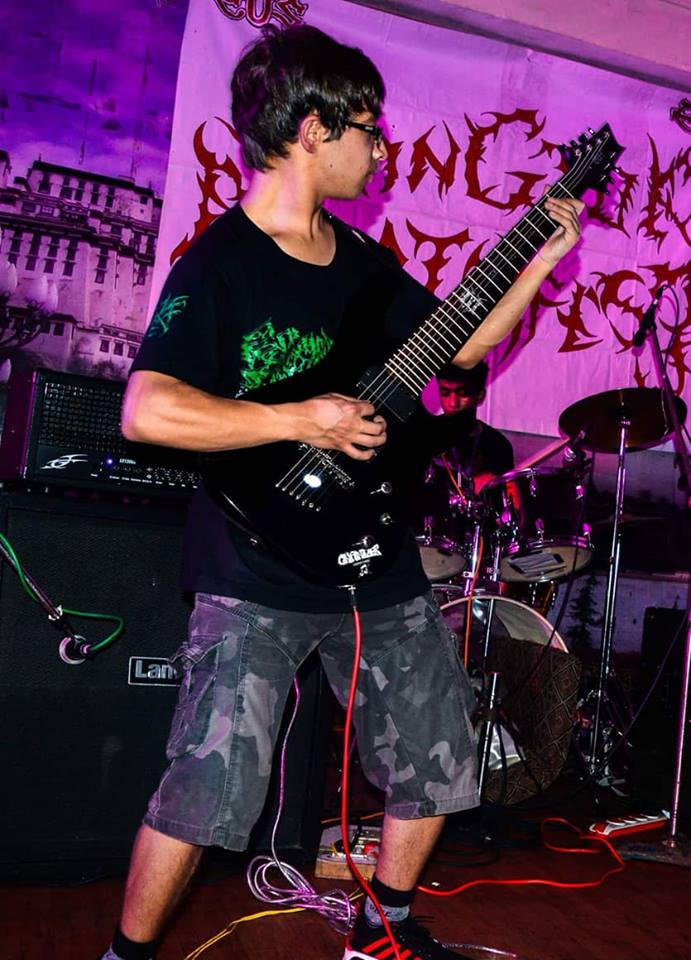 Intracranial Torment




Opening the show was EROTIC SHITTERS from Dharan, the hotbed Grind capital of Nepal. New vocal, Sahil Ali, (aka Slam), and new drummer, Saugat Rai, (Mandatory Genocide) teamed up with remaining guitarist Akash Rai, to reform this 3-piece Hard core Raw Grind outfit. Slam takes the band apart and puts it BACK TOGETHER! Now something is cooking. The band are members of a non-profit organization, Alliance in Struggle, that is committed to uplift extreme music in eastern Nepal. Erotic Shitters basically says, "fuck you" to the mainstream. Erotic Shitters' anarchistic attitude and punky sound combined with the drunken aggression of Death Metal make these guys a not to be missed experience. Just don't bring grandma!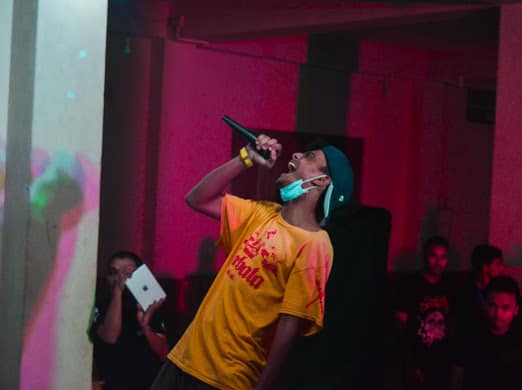 Erotic Shitters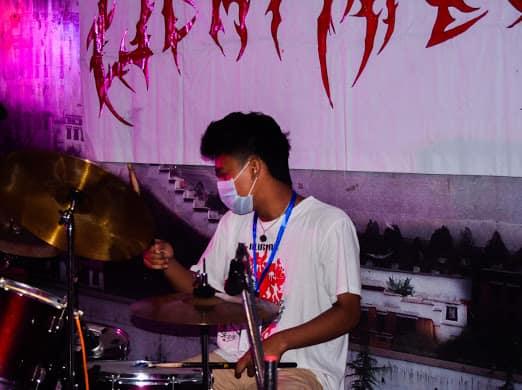 Erotic Shitters

Pema C. Bhutia made a bold move and is changing the entire music scene in Sikkim. Most locals have no idea of what goes on in a metal fest and have never seen a mosh pit. Some even consider it violent. But now the scene is changing and growing. Metal heads met new companions and a venue was provided for a new band to debut. And a few strange things happened. Even though metal is 90% male dominated, it was a pleasure to see numerous ladies attending and even a few out there letting it loose in the pit! Plus, the policemen who were supplied as security seemed to enjoy the show and reported that not a single complaint was received!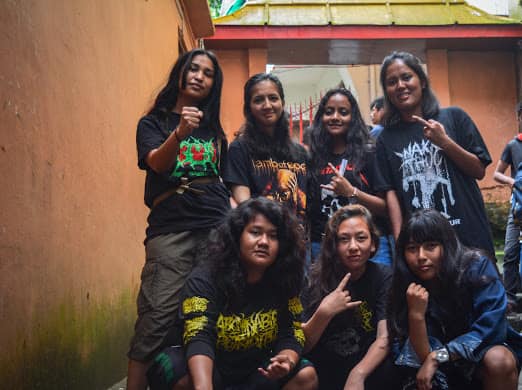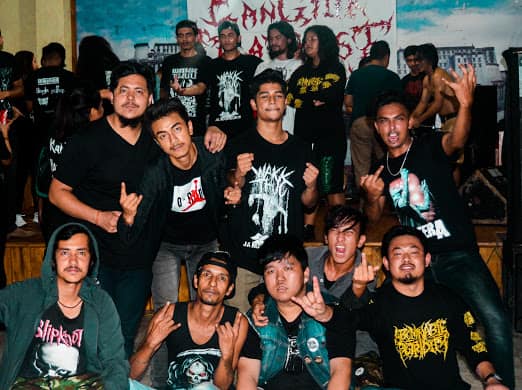 Pema (3rd person sitting) and his crew

Pema thanks all the bands that played, MITHO for support, @Diwash Rai for an extreme sound, all the EUS crew and people who helped, and especially all the sick people who attended. A special thanks for help from @Pramod Hingmang, @VishalVof, and @Nilesh Das. He sends his individual thanks and peace and love to everyone who trusted, supported, and gave him the power and confidence to prove that there is indeed an extreme metal scene in Sikkim. It may now be the end of Gangtok DeathFest III, but everyone should prepare for war in the next few months, so do not get restless. The next war is on its way!

Follow Extreme Underground Sikkim (EUS) on Facebook
Follow Extreme Underground Metal Society Of Nepal on Facebook

All photos provided by EUS