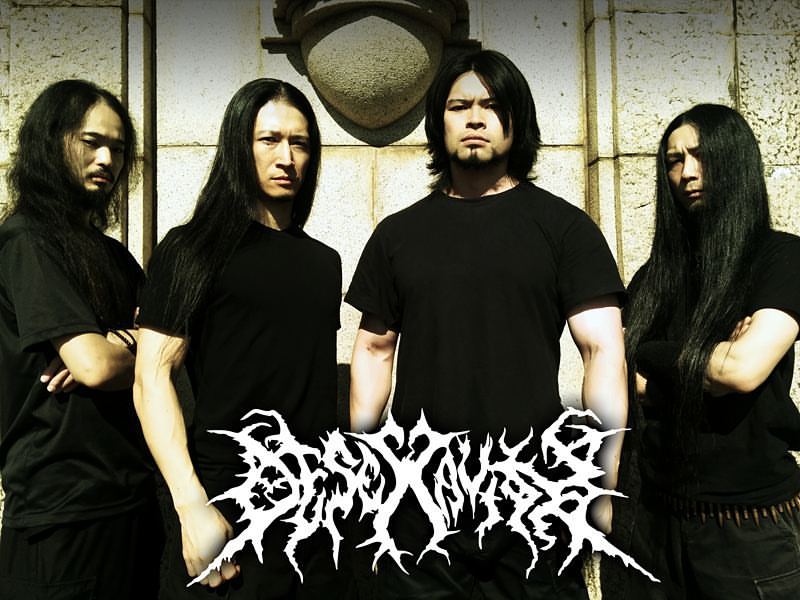 WELCOME TO THE EXTREME METAL UNDERGROUND
DESECRAVITY: An Unstoppable Tech-Death Metal band From Japan
On July 4, 2017, the Japanese Tech-Death band, Desecravity flew into Nepal to perform at Extreme Underground Metal Society's Brutal Lunch Box Phase 5. When I picked them up outside their hotel, I didn't know these cool looking Japanese technical metal giants would have to go treading through the ankle-deep monsoon mud and rain of Nepal just to get some lunch! But that is what happened. After changing money, they ordered Thukpa soup and chow main at a popular garden restaurant. They seemed to genuinely enjoy the food, and didn't complain about the pounding rain. As they sipped black tea, we got to know each other a little and I snapped a couple of pix.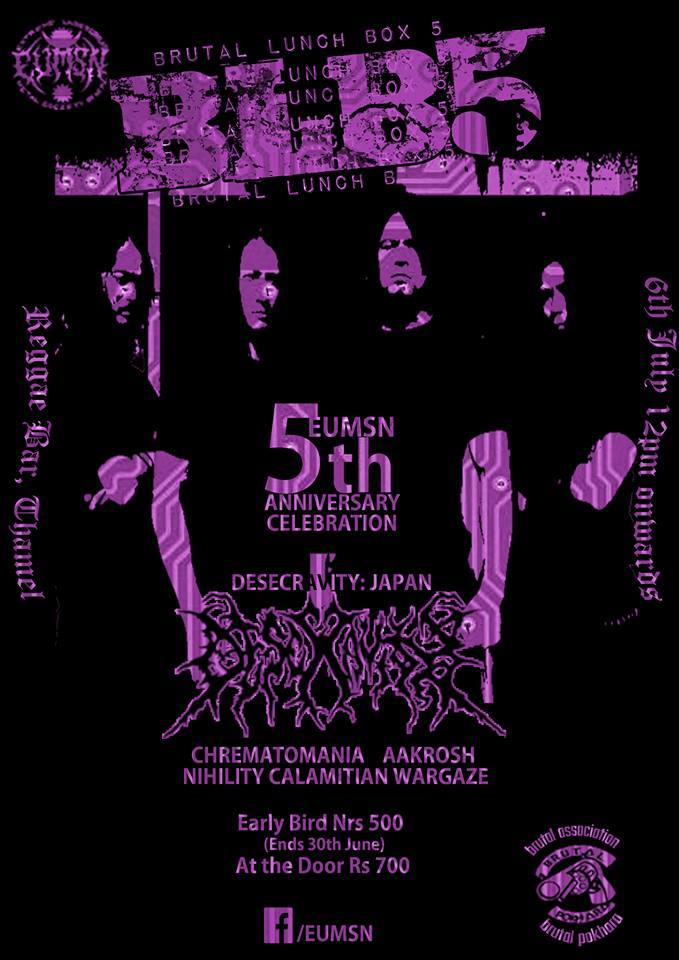 After the meal, we borrowed an umbrella from the staff, and the five of us, under two umbrellas, squashed through the mud and rain back to our hotel rooms. Luckily, they were all wearing hiking boots. The EUMSN crew greeted the Desecravity band members and settled them into their room for the night after spending some quality time together.
The next evening, before the show, drummer Yuichi Kudo, consented to an interview while we were all resting in the party room. The following are the answers to some tough questions.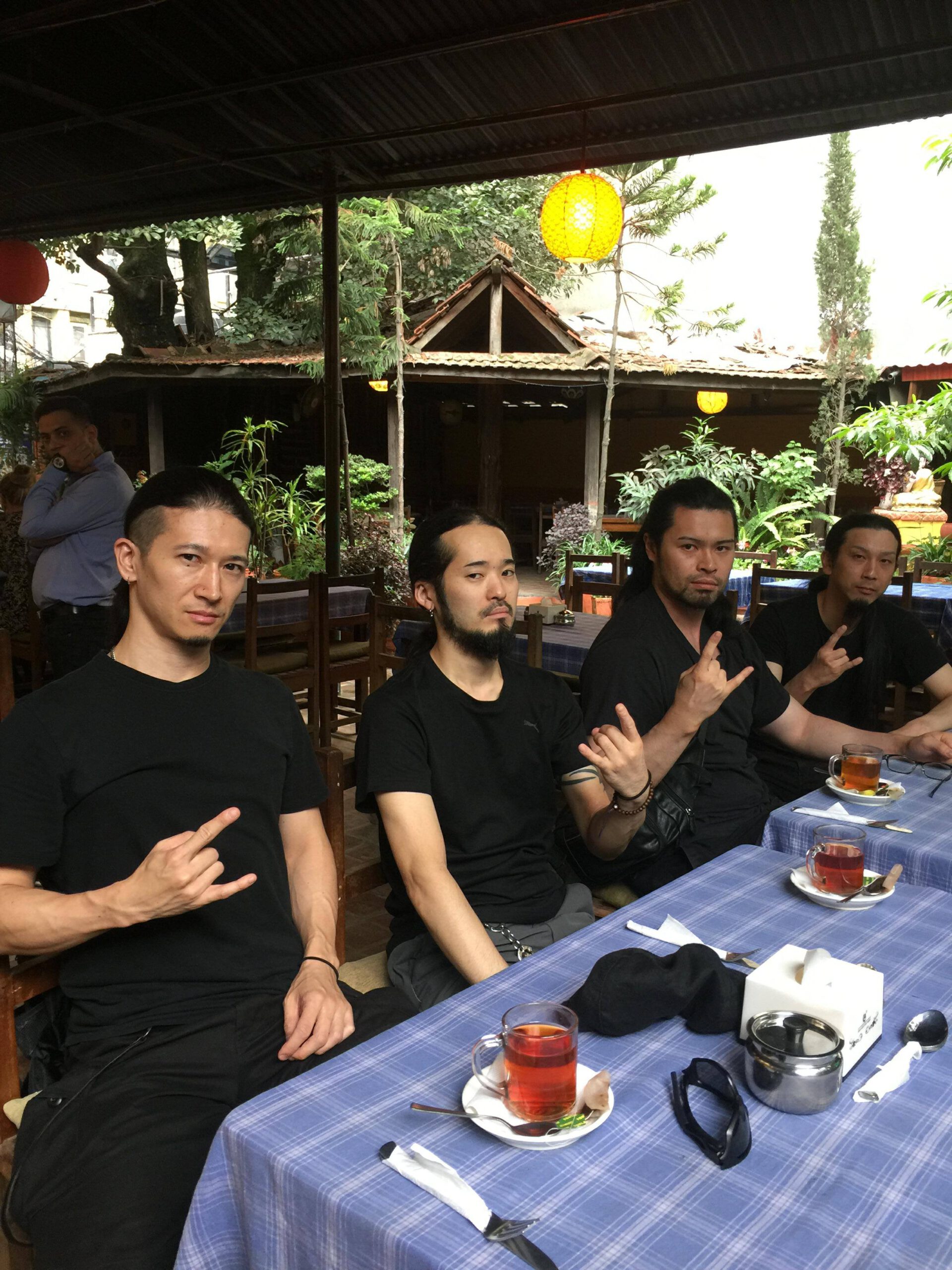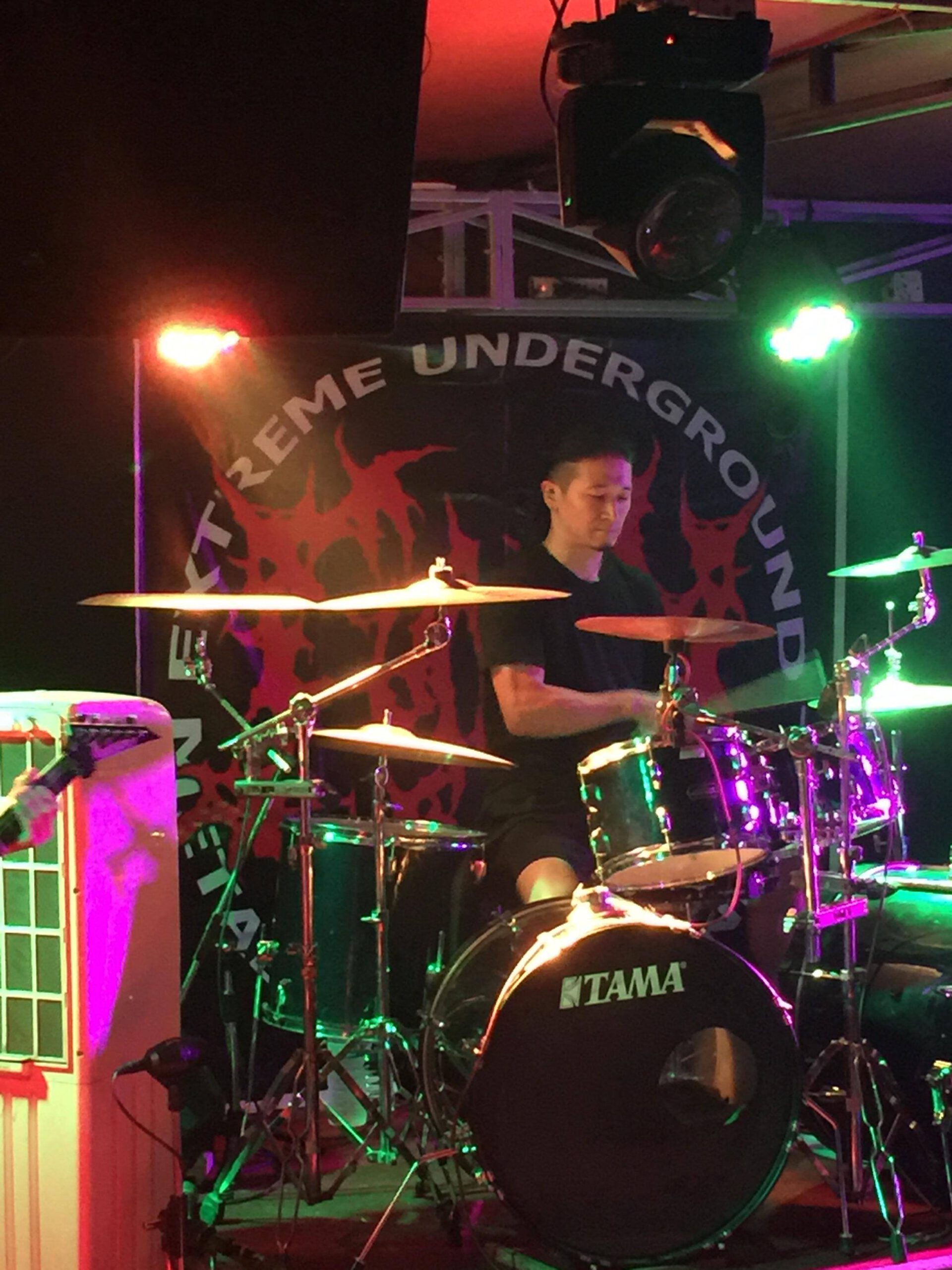 Did your parents support you in your younger days toward learning metal music?
,,They didn't do anything to help us, but they didn't stop us either.''

Did you have any classical music training before you went into the metal scene?
,,Yes, I did. I first lived in San Francisco and then relocated to Boston to study at The Berklee College of Music in Boston, MA. After that I moved to Hollywood, California, to study at The Musician's Institute and started playing with other bands. I moved up to Vancouver, Canada, and started playing with a friend's band. In 2007 I put my own band together and we began playing shows in the summer of 2008. Desecravity toured the Philippines as a headliner in 2009. It was very successful. We performed with Exodus and Dying Fetus at the Painkiller Metal Festival in Beijing, China. Our first full-length album `Implicit Obedience' was released in January 2012. Everything is history after that!''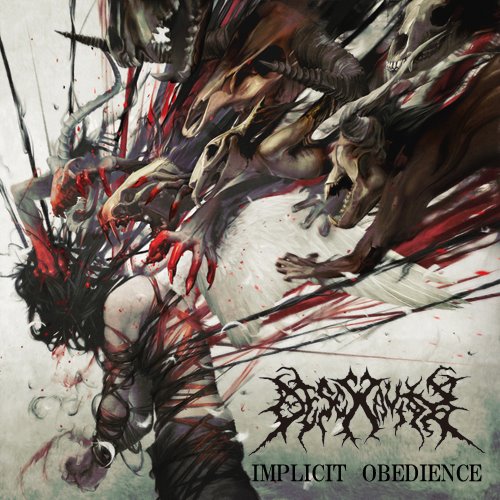 Metal is not appreciated by society in general. What do you have to say?
,,Me and my band, we don't care about what kind of music people want to hear and we don't care at all if we make money with our music or not. We just play what we want to play. We could play mainstream metal and make huge money in Japan but we prefer to be underground.''

Which bands influenced you most?
,,My life experience influences Desecravity's music more than any band I've listened to. For example, an artist expresses in drawing, a film director expresses by making a movie, and a writer expresses through words. In my case, I am a musician and imagine and express with sound and let it have a story.''

Who writes the lyrics and music?
,,I do. I am actually the only one in the band that writes lyrics and music.''

What does your audience look like in Japan? Do they sit down, stand up or mosh?
,,Our fans usually stand up. They mosh and head bang but not all the time because they also like to watch us play.''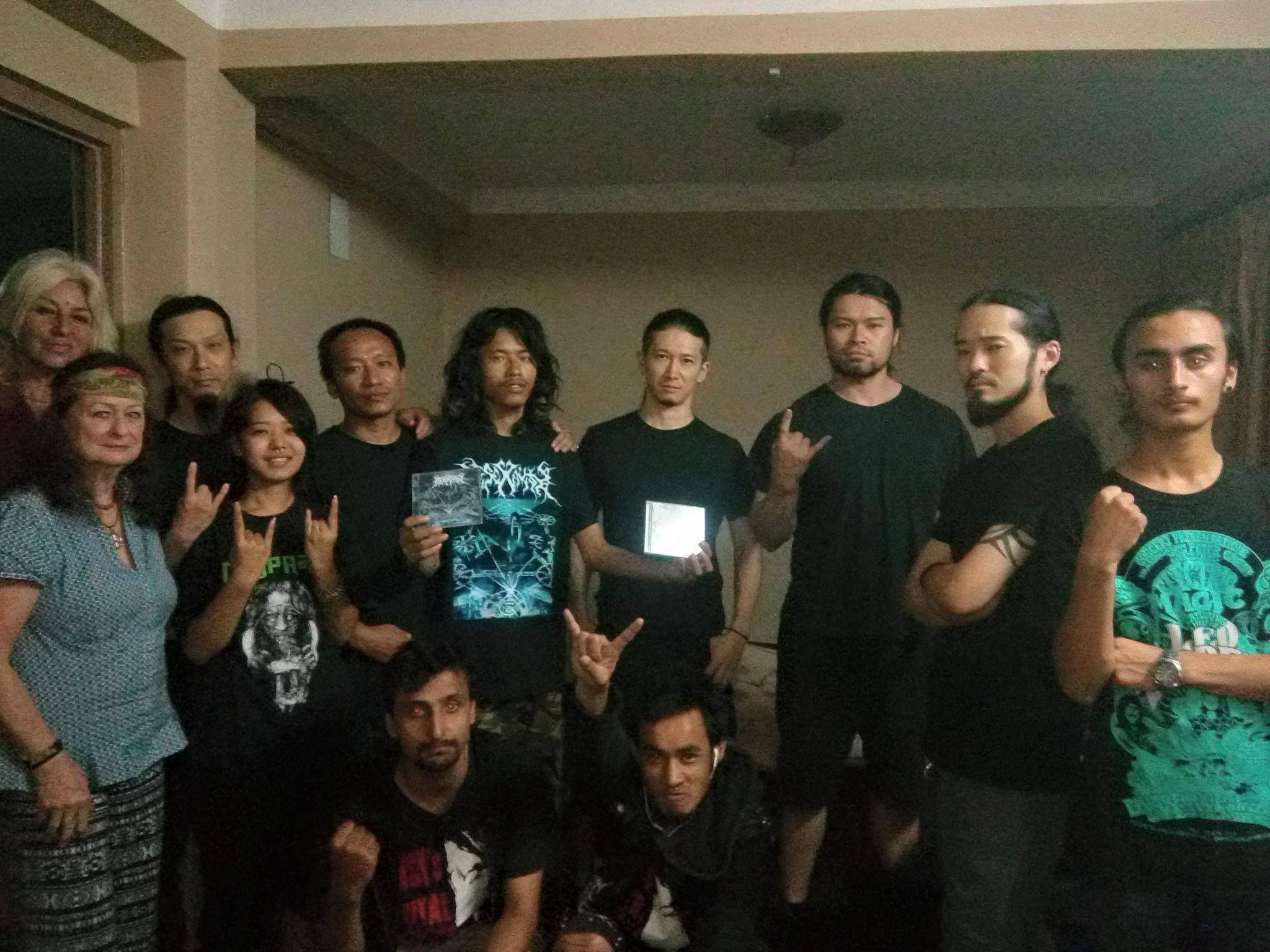 How do you feel about Nepal?
,,The band and I hope to be back sometime to play again! Compared to Japan, I see more brotherhood and support between bands in Nepal. I have seen jealousy and back biting in many countries and between Japanese bands. Brotherhood is necessary to boost each other up!''

We hear you are releasing a new album next year. What's going on with that? Where can we find merchandise for sale? Please share details on how we can help get this good stuff out to more people!
,,Right now, all our energy is focused on completing our album and planning a world tour in 2018. You can order merch via our Facebook page [Shop category] and our official website [Shop menu]. Check out and share our music videos on our YouTube Channel."
—
Follow Desecravity on Facebook and visit their Website here.
Desecravity on YouTube