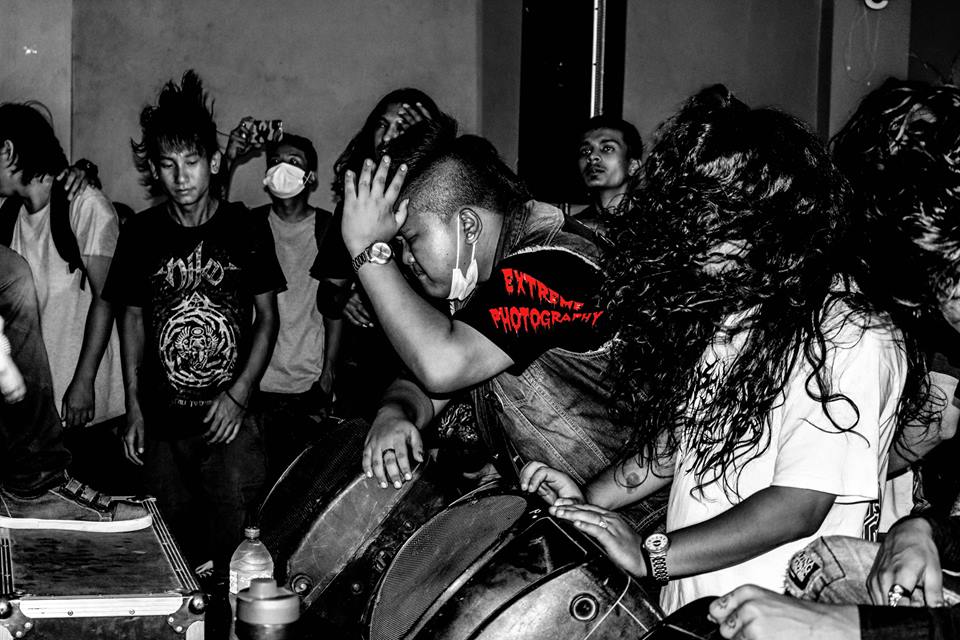 WELCOME TO THE EXTREME UNDERGROUND
METAL SOCIETY OF NEPAL-Brutal Lunch Box VI: Roll And Grind In Nepal
Brutal Lunch Box VI, Nepal's most notorious gig, was held in Kathmandu on September 25, 2018. Germany, India, and Nepal were represented. When foreign bands mingle, sometimes things are lost in translation, but Vishal Vof's EUMSN [Extreme Underground Metal Society of Nepal] made sure nothing was lost. There was no limit to brotherhood and sisterhood support that the bands and crowd showed to make this a killer show! EUMSN operated a miniature United Nations, as problems were solved, alliances were made, barriers were broken, and performances were outstanding. In tribute to EUMSN, I can say that in its six years of existence, and of all the fifty foreign bands EUMSN has brought to Nepal, these were the best!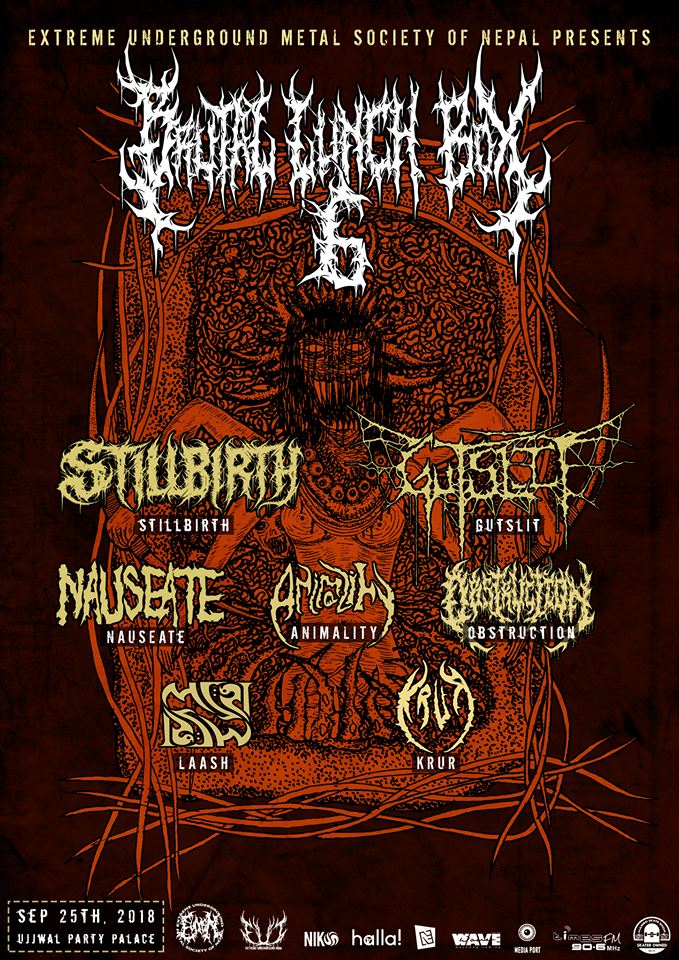 The exotic and ancient city of Kathmandu was once again a new age venue for a melting of styles, rhythms, and philosophies that musically protest the sins of humanity. Mincecore, old school, and dirty grind brought the animal out in all of us. Stillbirth [Germany] and Gutslit [Mumbai, India] were co-headliners, supported by Laash [Nepal], Nauseate [Bangalore, India], Animality [Nepal]. KRUR [Nepal]. Obstruction [Pokhara, Nepal] closed.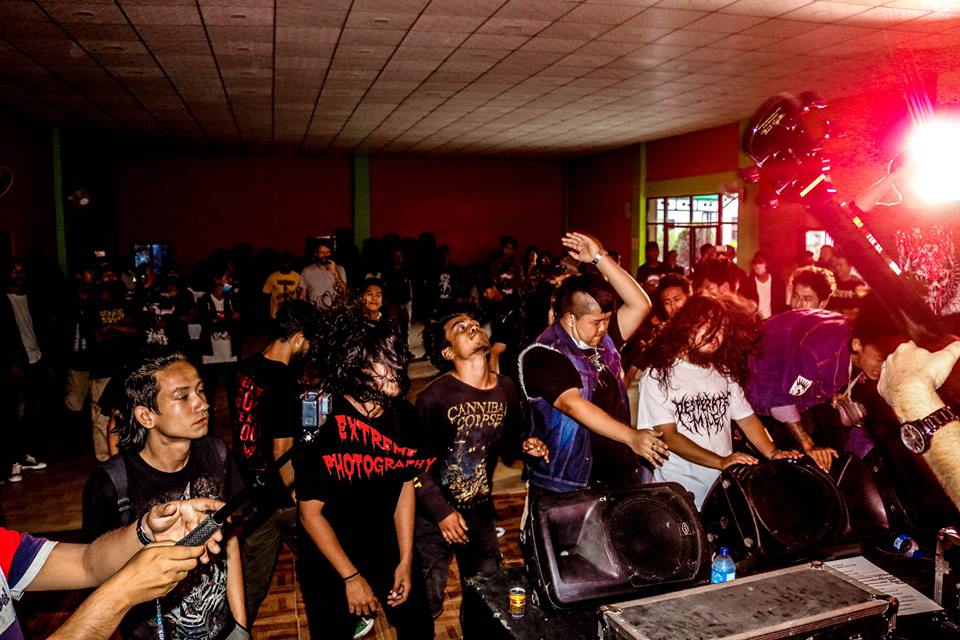 STILLBIRTH is a five-piece band from Germany, made up of Lukas, Dominik [aka "Pumpa"], Simon, Jens, and Martin, who are on their GUTTED AT BIRTH SOUTH ASIA TOUR 2018.These slam masters are against "all the shit in the world", like abortion, politicians, and religion. So hard hitting was their sound check, moshers started circling hard like crows heading in for a rotting corpse. While some in the audience shouted the lyrics to their songs, Nepal's brutal death metal sickos and slam enthusiasts screamed for more brutality. STILLBIRTH played songs from their fifth album, `Annihilation Of Mankind', which was released on 31 August 2018 by Unique Leader Records.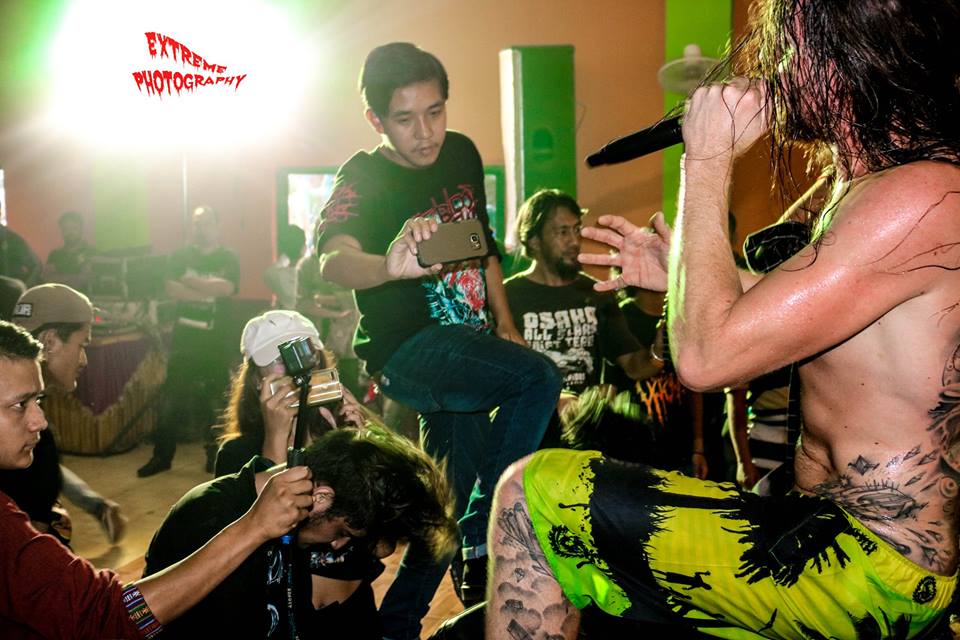 Stillbirth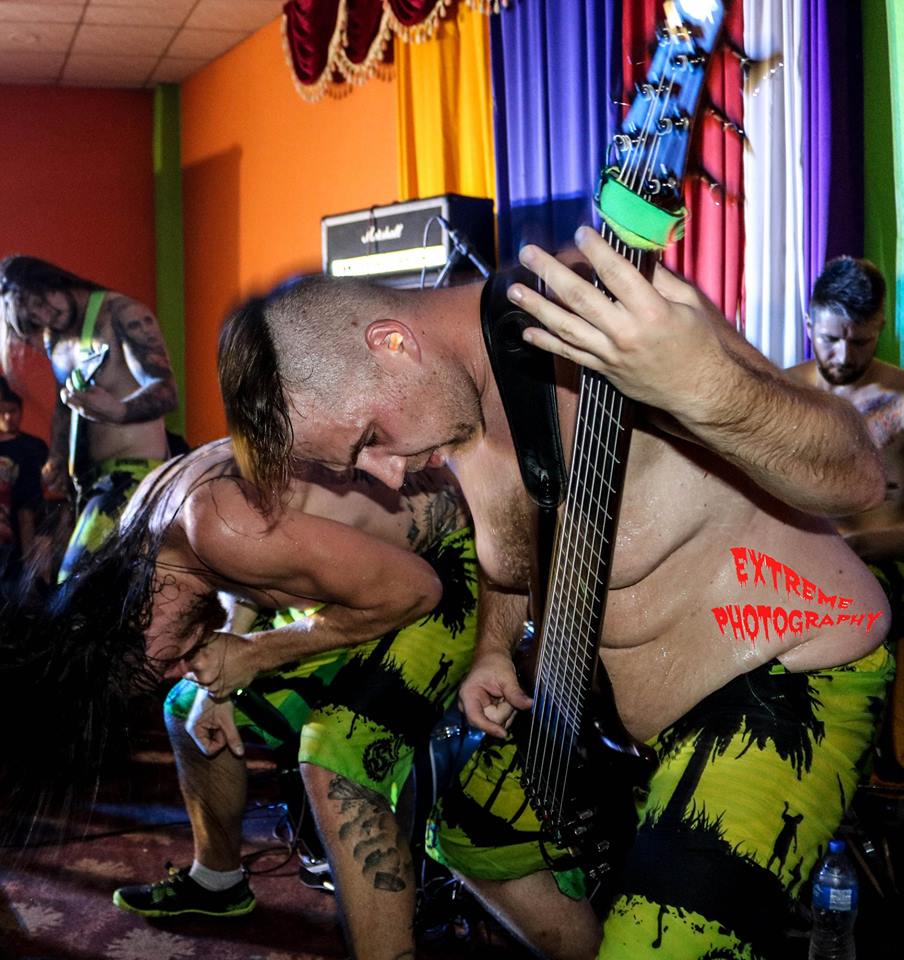 Stillbirth




GUTSLIT is a 4-man brutal death band reigning from Mumbai, India, made up of Gurdip Singh Narang on bass [2007-], Aaron Pinto on drums [2011-], Prateek Rajagopal on guitars/songwriting [2013-], and Kaushal LS doing vocals [2016-]. These guys are the new order! GUTSLIT specializes in crushing Indian Death Grind and does not go to guttural extremity but focuses on actual craftsmanship. A unique style of grindcore and an evolved death metal has caused them to be referred to as the finest and filthiest extreme band to hail from India. Members were happy with the show and loved the famous Nepali hospitality, which included hanging with the boys from Underside [Nepal], old friends of GUTSLIT. Gurdip said the band would love to come again someday! [Listen to Gutslit here]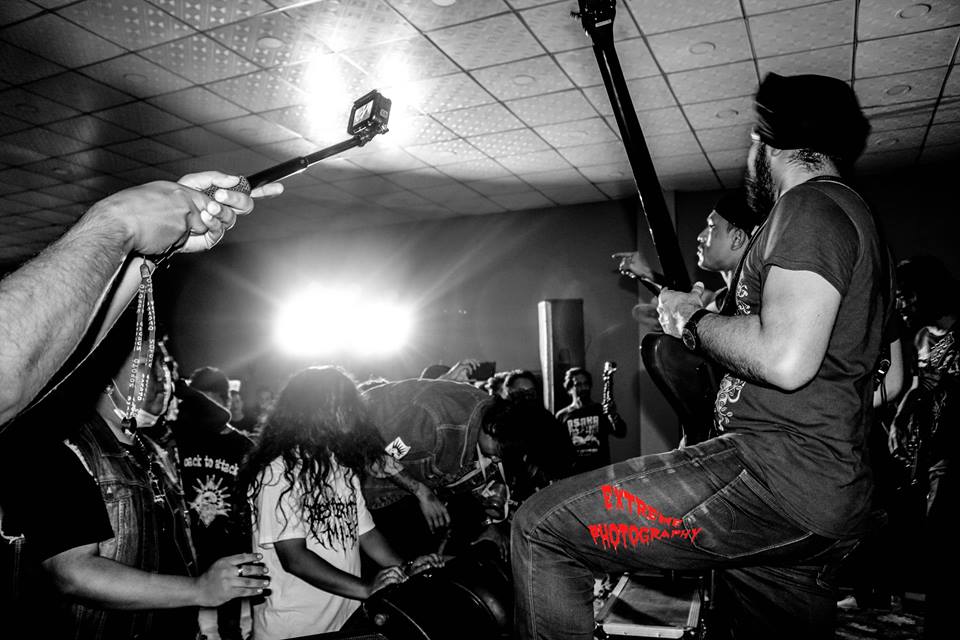 Gutslit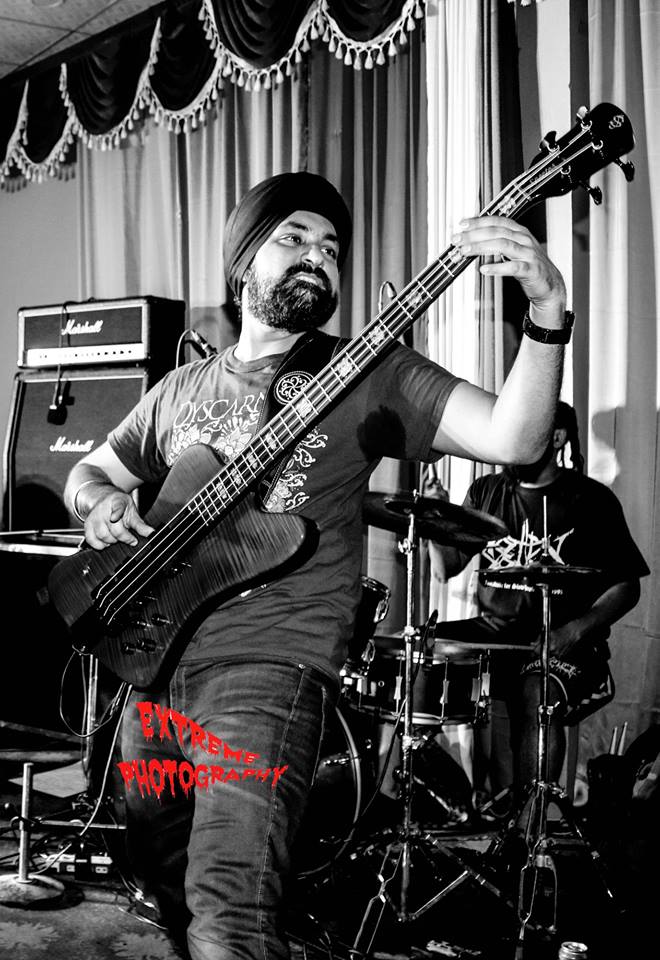 Gutslit

ANIMALITY featured Sanjeev Silwr on drums, Bijay Adhikari on vox and bass, and Darshan Angdembe Limbu on guitars and vox. From Kathmandu, this band formed on April 1, 2017, done various shows in inside and outside the Valley, and contributes to the extreme scene of Nepal. Animality have been giving fans true death metal, with the heavy riffs, a sick and brutal vocal style, and blast beats that made this BRUTAL LUNCH BOX VI show so scandalous. They perform their own stuff, but at the end, had a guest appearance of Digvijaya Manandhar [former member of Aakrosh/Antyesti], on guitar, and covered an old school death metal song, ,,Pull The Plug,'' from Leprosy by Death. The mosh was insane and the stage and floor were on fire. I feel sorry for the people who missed this Animality brutality. Their `Inherent' album was released at the Nepal Deathfest V [5th Anniversary] on March 2nd !!!! [Listen to Animality here]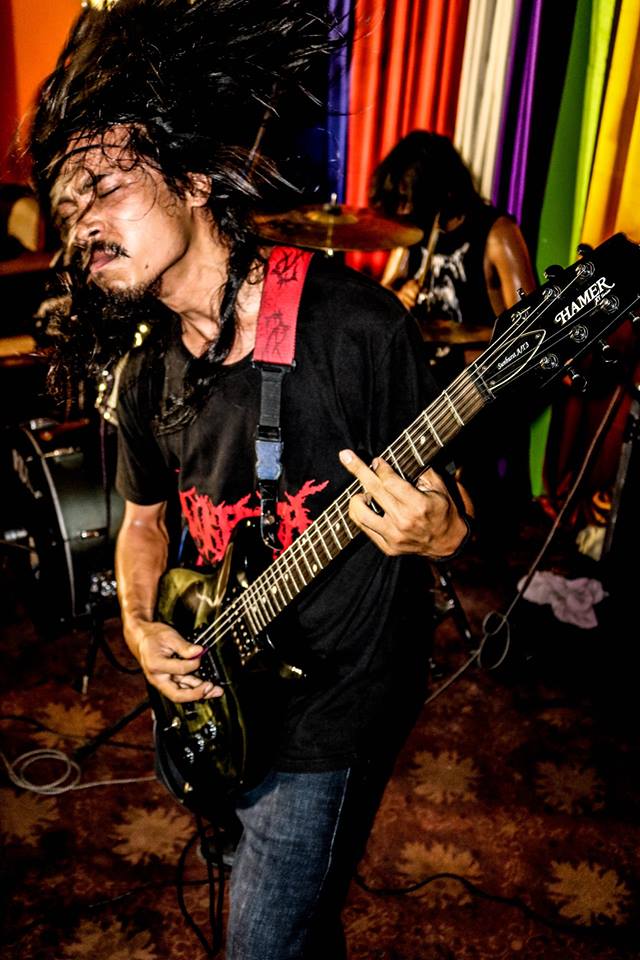 Animality [Photo taken from their FB page]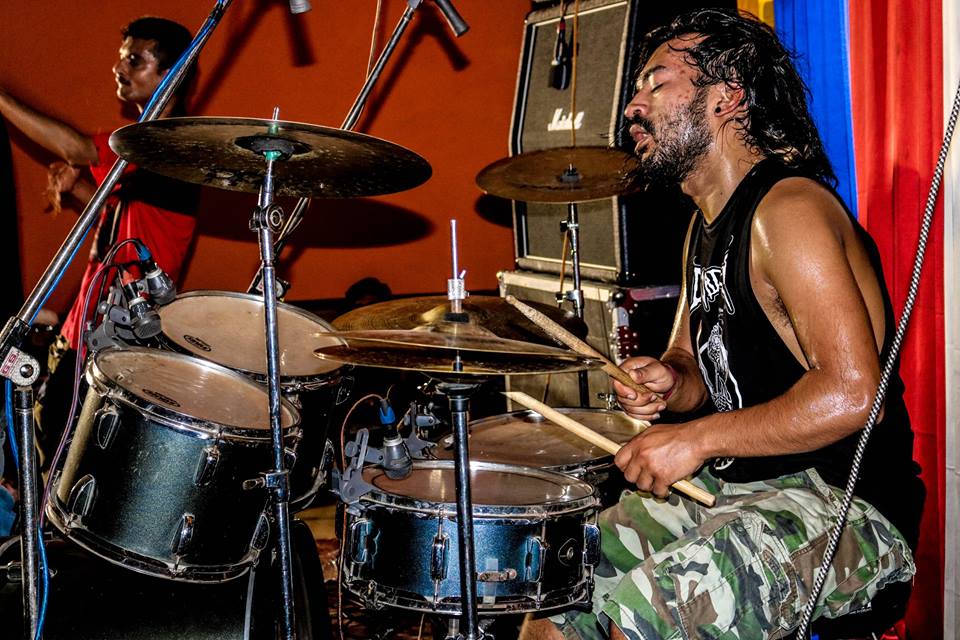 Animality [Photo taken from their FB page]

NAUSEATE, hailing from Bangalore, India, is a 4-piece raw dirty mince core band made up of Rohit on guitars, Faizan on bass, Charlie on vocals, and Rakshith Herur on drums. They use a blast beat, a double beat, and a polka beat, love raw production, and songs are between 20 seconds and 2 minutes long. Vishal Vof, Founder of EUMSN, had tried for years to book these guys. We were rewarded by their profound lyrics on day-to-day life, governments, hypocrisy, and lack of caring found in society. Rakshith recommends to everyone to "fuck authority" and just "do what you do." Well taken! NAUSEATE members noticed that female participation seemed high and felt playing in Nepal was fantastic in every way.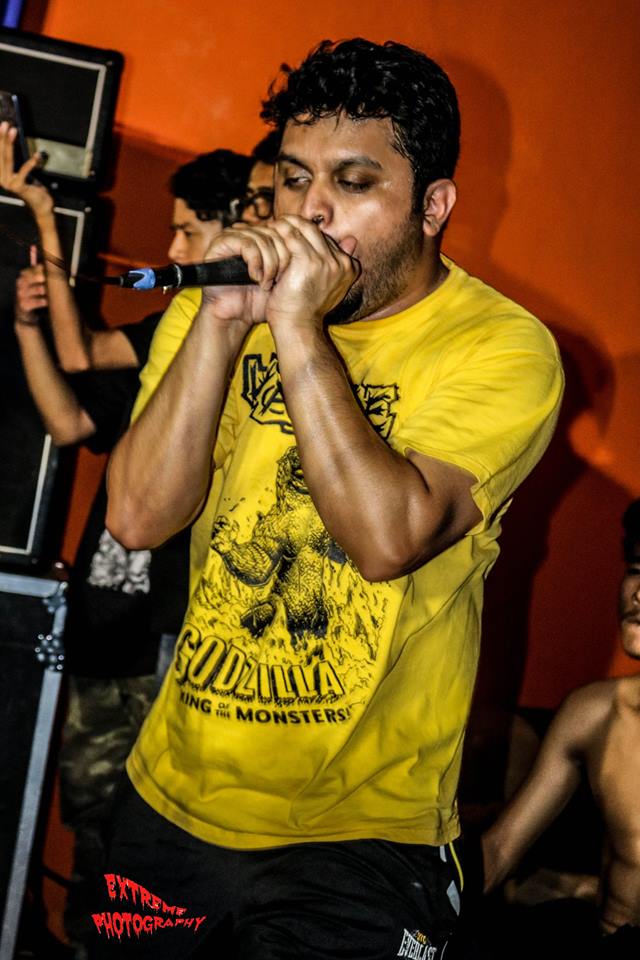 Nauseate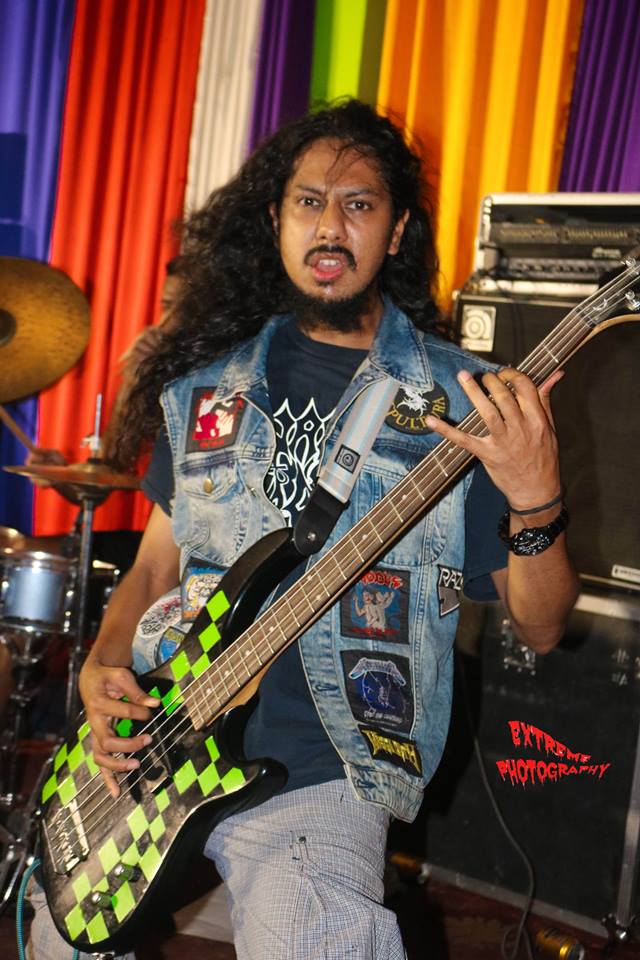 Nauseate




LAASH, a tech brutal death metal band of local Kathmandu boys who jam almost every day in a basement, made a welcomed comeback after an extended hiatus. Ananda Shakya on guitars/vox/lyrics, Nikken Bajracharya on bass, showed off their new blastman, Nilen Rajbhandari, already known for his work with Corpse Sick [Nepal]. In addition, they vended their 4-song CD debut EP, Saambhog ko Aastitwa, featuring fantastic album artwork by their very own Anish Bajracharya. Their lyrical themes focus on religion, superstition, and pain and torture, believing that the search for the meaning of life is ultimately 'sex', in a deep and dark way. LAASH is planning to launch a FL album, have gigs coming up in Dharan, Pokhara, Butwal, and Kathmandu, and played at the Disharmonyfest -IX-ktm, all in Nepal.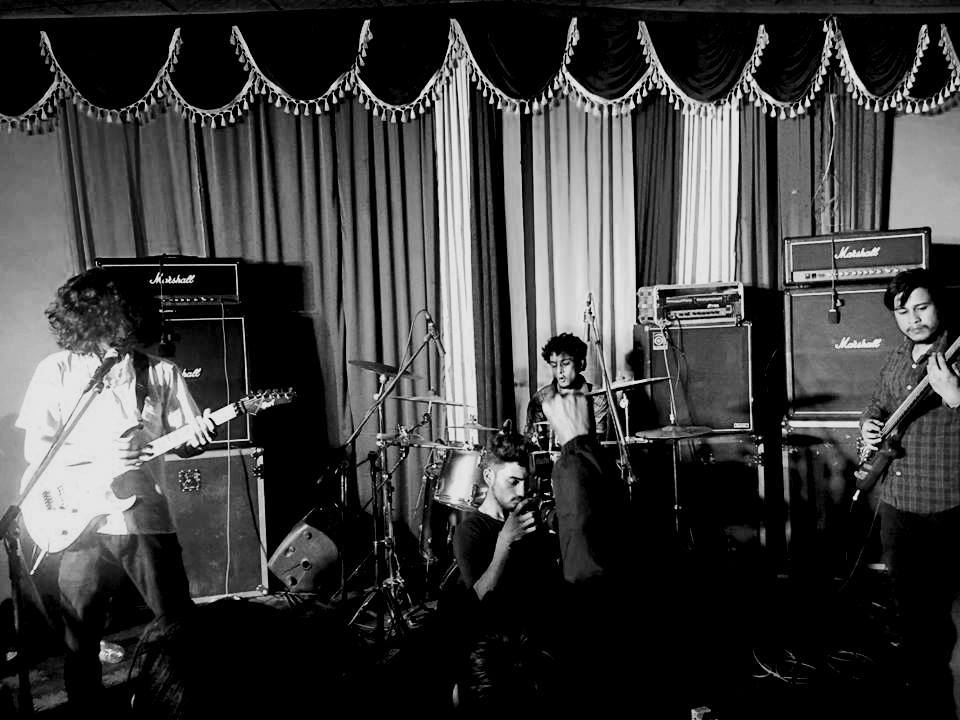 Laash [Photo taken from their FB page]




KRUR, a death metal band formed seven months ago from the ashes of other Kathmandu bands. High from Sumit Lamsal, Akrit Pradhan on low, Aastha Nagarkoti on guts, and Rajat Paudel on skins. Their first debut show, Nepstok, was held at St. Xavier's school. The dark melodic, rhythmic and harmonic aspects of their songs combined well with lyrics about the narcissism of humans these days. Aastha kept a sweaty mosh pit crew moshing due to her brutal shots of emotion embedded in every note! KRUR just released a demo of 5 songs and will soon release an album. Plans are to play more gigs, write more songs, and will perform in Disharmonyfest -IX-ktm on December 8 in Kathmandu. Nepal. Watch this band! [listen to their music here]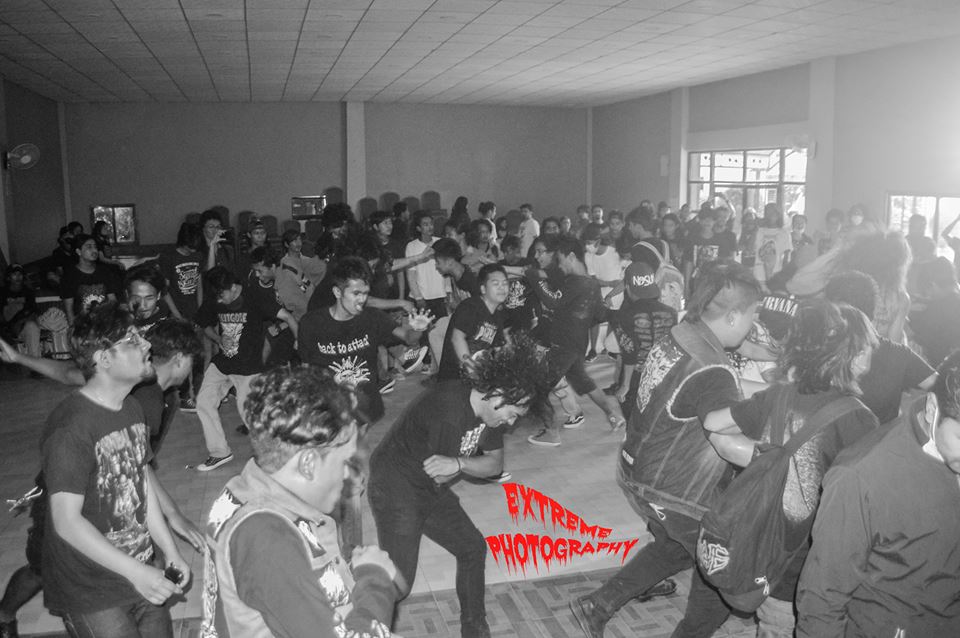 OBSTRUCTION, an ultra-slam death metal band from Pokhara, Nepal, pounded our heads like elephant stomps that were slow, thick, and messy. Mosh was the order of the day, as a good turn out in the pit showed no prejudice against these Pokhara brothers. This month they performed in their hometown at Himalayan Flavor Fest II 2011, supporting UK's Symbol of Orion.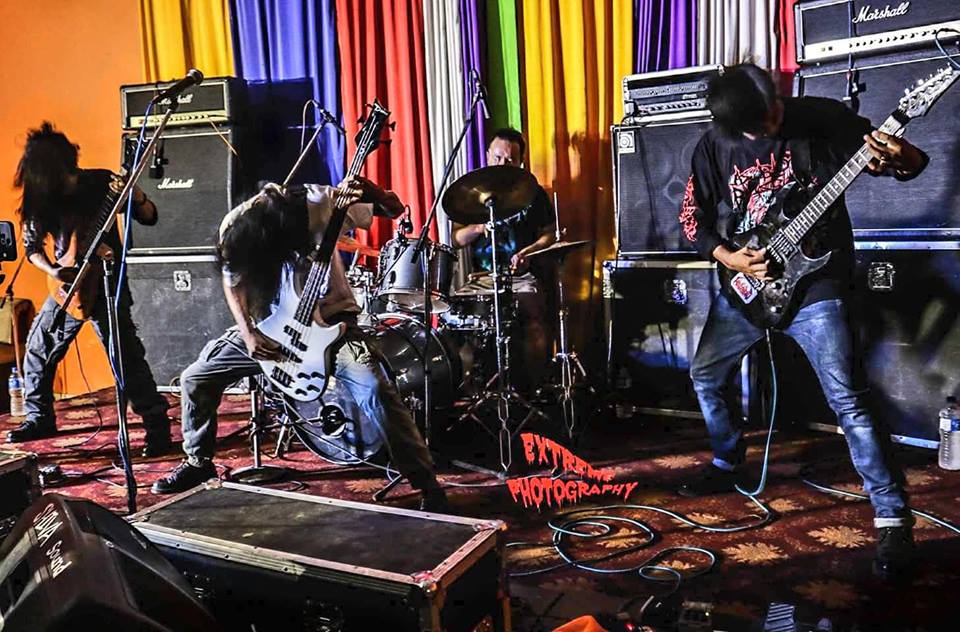 Obstruction



—
All photos by Extreme Photography [unless mentioned otherwise]
Follow the Extreme Metal Underground Metal Society Of Nepal on Facebook