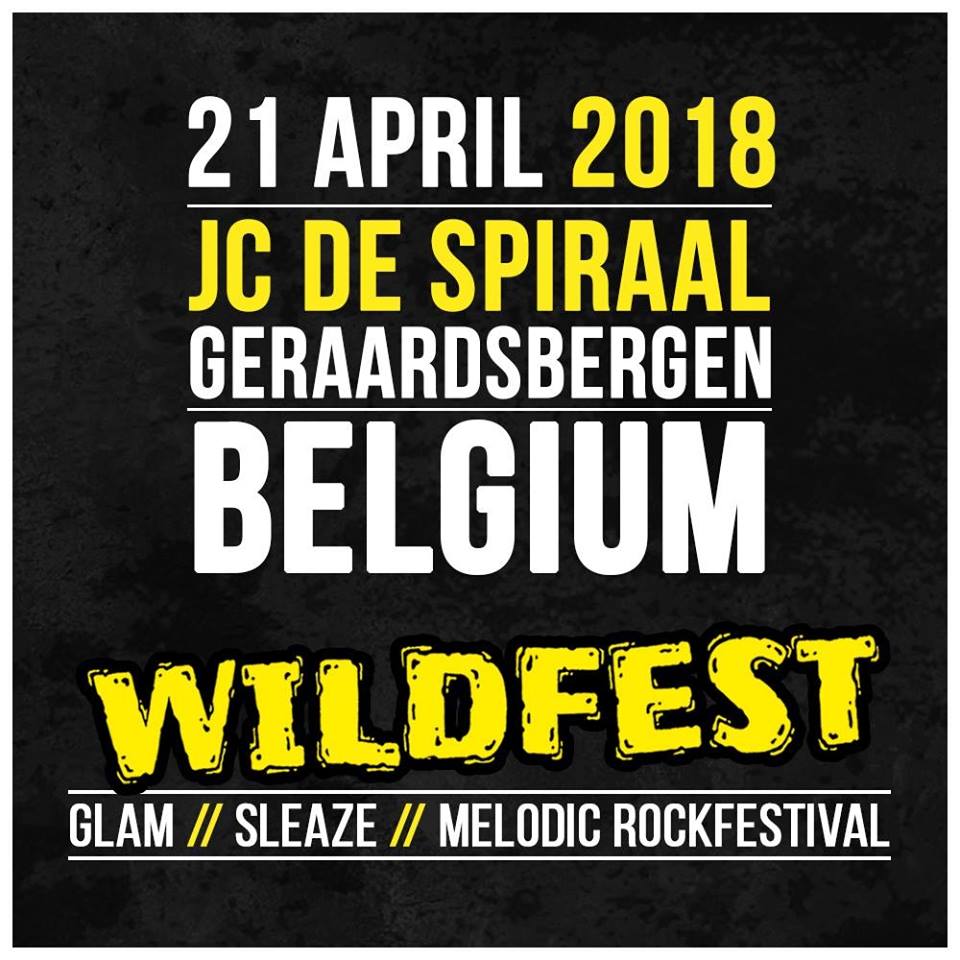 WILDFEST 2018
Dirty, Nasty & Rock 'n Roll
Belgium's third annual WILDFEST is the country's first music festival dedicated to the new generation of Hard Rock, Sleaze, and Glam. Anyone who follows this genre knows the fan base is extremely loyal and growing, and this festival proves it. This year's event will be held on April 21 at JC De Spiraal in the city of Geraardsbergen.
The 2018 line-up is the biggest so far with the addition of Eclipse (Sweden), Confess (Sweden), Bulletrain (Sweden), The Cruel Intentions (Norway), WildHeart (Belgium), Bloody Heels (Latvia), and Mr Myst (Belgium).
Sleaze Rock has always lived on the outside fringes of mainstream rock… and is always a little dirtier, nastier, and not afraid to embrace the excesses of the Rock n Roll lifestyle. Due to the rebirth of this movement, and a new generation realizing that Rock music doesn't have to be safe and bland, festivals are popping up all around the world, and fans are traveling long distances to support this scene. This Rock n Roll spectacle is sure to live up to its name.
For ticket and event information, visit the official site of Wildfest here or check them out on Facebook here.
—