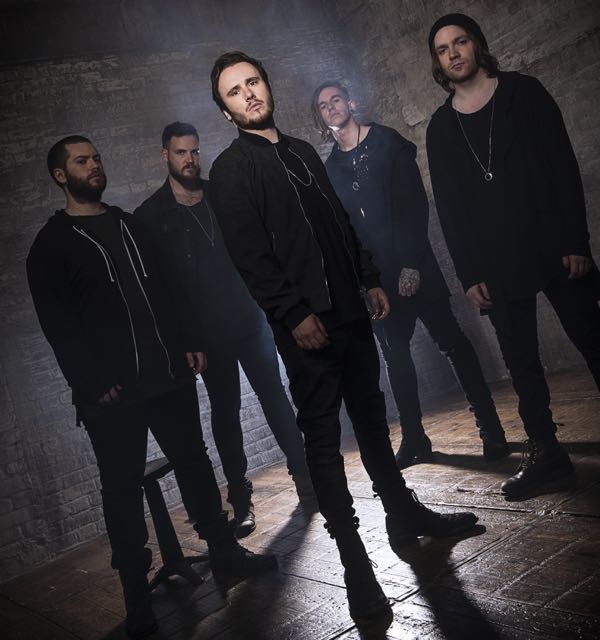 AS LIONS
,,We Try To Do Something Original, New And Exciting'' (Austin Dickinson, singer)
The London-based five piece As Lions is one of the bands that represent today's generation of British heavy rock music. Their appealing songs capture a vibrant energy, great melodic hooks and their modern approach also shows a lot of heavy guitars and drive. As Lions made sure they developed their stage skills right from the start since the formation in 2015, by doing extensive tours with popular acts such as Shinedown, Five Finger Death Punch, Nothing More, Trivium and recently Alter Bridge. The hard work and the devotion to write good songs resulted in the convincing sounding debut CD `Selfish Age', that was released earlier this year. HeadBangers LifeStyle was invited to ask singer Austin Dickinson a few questions and yes who also happened to be the son of…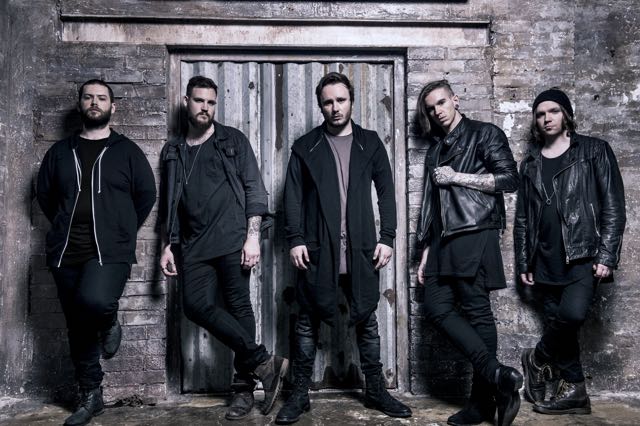 (Photo by John McMurtrie)

ON THE ROAD
Why should people go to a concert of As Lions?
,,Because we are there for them. We are here to make people having a time of their life. We are lucky enough to do this as our job and we have been seeing it as our profession. We stop at nothing to deliver the show we believe in and that we think that our fans and whoever we happen to be supporting deserve. And yeah, I consider myself lucky to do this as a profession, but of course we could be out of a job tomorrow, you never know [laughing]. We just take it day by day and it has been amazing so far. I feel very fortunate.''

,,With the loss of people like Chester Bennington, Chris Cornell, you realize how precious a voice like Myles Kennedy's is.''–Austin Dickinson

Is the tour you recently did as support act of Alter Bridge like a dream come true?
,,Absolutely! They are one of my favourite bands. Funny enough, I was quite a late bloomer to Alter Bridge. I didn't really listen to them that much when I was a kid. I was into way more heavier stuff, like a lot of kids tend to be and I came across Alter Bridge probably about 5 years ago. It turned my world upside down. With the loss of people like Chester Bennington, Chris Cornell, you realize how precious a voice like Myles Kennedy's is because there's a very few what I would probably call singers left in rock and metal. It's precious and a wonderful thing so I am very fortunate to be out on the road with such a great singer because it teaches me a whole bunch about what I do. I have been watching the band most of the nights and they amazed me night after night. The way they maintain themselves and the show that they put on, everything down to the interaction and love that they have for their fans and they think they deserve, is fantastic. It is an honour to be able to watch that night after night.''

How does tour life treat you?
,,Well, I really haven't got any anecdotes so to speak, but I intend to look after myself. I don't drink on tour really at all and I don't stay up late. I just drink tons of water, sleep and sing and warm up.''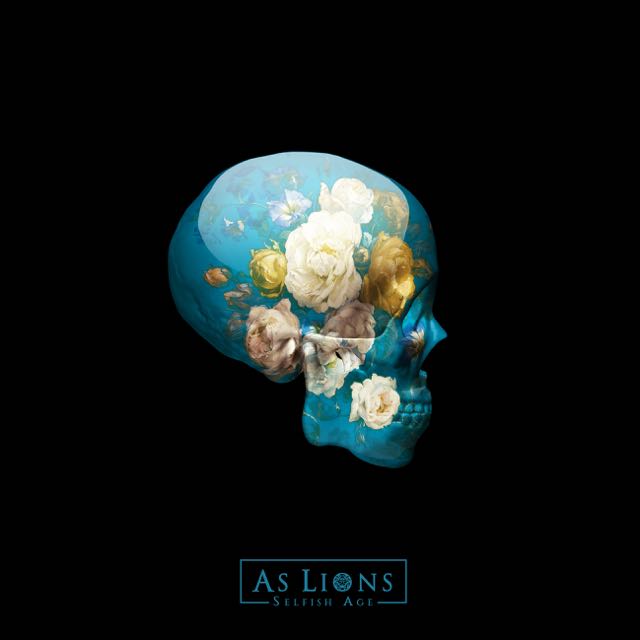 THE MUSIC
Why should we all listen to the new As Lions CD `Selfish Age'?
,,Because it is fuckin' wicked! [Laughing]. No, we tried to make something that we would be really, really proud of and we thought was worth bringing into the world. And I think that the music is from the heart, its very different to a lot of stuff that is out there. We try to do something original, new and exciting as well as just, to be honest, we try to deliver great songs. Something that we can stand behind and be proud of, come hell or high water and go: yep these are the songs we wanted to make. I think we accomplished that on this album. This is our debut, but a lot of people can't really say that about their debut. You know, we really worked hard at it so we hope people really get that and enjoy it.''

What defines a good As Lions song?
,,A huge chorus, like big, big song choruses, big sing-alongs, heavy guitars and there is always an unorthodox instrumentation. We are really interested in stuff that is beyond the realm of just guitars, drums and bass. When you hear a piano or a glockenspiel you get a certain feeling, you know. We are interested in how you flesh out the emotion of a song in tandem with the lyrics, so that's kind of we try to do differently and I think that is one of the things that helps define us.''

,,My original plan was to become a screenwriter.''-Austin Dickinson

Do you set the bar high as a singer and as a band?
,,Absolutely, we want to do the best we can. The pressure to deliver comes first and foremost from ourselves. We are very invested in how we write and what we write and what our output is, as well as our live show. I think it is important to pay attention to all those aspects. Back in the day you could kind of get away with having half an album as filler, or having a couple of weak songs in the set provided you have a giant fire breathing dragon on stage or some shit like that. The touring world has changed; you got people constantly watching and paying attention. It is our job to be the best we can be, so yeah we totally put the pressure on.''

Was it inevitable you became a singer in a rock band?
,,No not at all. I never thought it would happen, to be honest. It has been kind of the last thing on my mind until it was suddenly happening [laughing]. My original plan was to become a screenwriter, for films and that was what I was studying, because I have a special interest in films; it is a big love of mine. But since I have been so busy with this band I put it aside. Though a lot of my friends are still into that world and making fantastic films right now, which is brilliant to see.''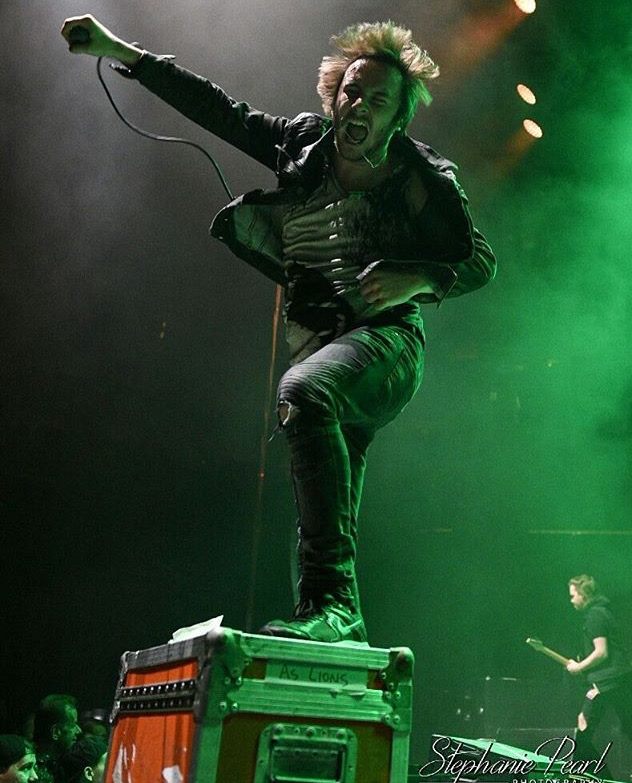 (Photo taken from Facebook)

DREAMS
Is everything going according to plan since the band's formation in 2015?
,,You know what? We didn't really have much of a plan back then, we just knew this is what we wanted to do. Our intention was just to write great songs and we wanted to tour. Everything that has come our way so far has been incredible. But now we absolutely do plan, we think about where we want to go and where we want to play and with who we want to tour with. Which is incredibly fortuned for us to get to tour with bands like Alter Bridge, Nothing More, Shinedown and all those guys. Everything goes beyond our expectations.''

How far would you go for success?
,,A totally relevant question but I honestly don't know [laughing]. I will see when I get there. But music is my true love and my true passion.''

,,A lot of people don't want to give you the time of day.''-Austin Dickinson

With who would you ever like to do a singing duet with?
,,[Laughing], Lady Gaga before Metallica do [laughing]. O god no!!!! But probably Ghost, that would be pretty cool, or Muse.''

What is the best advise you got from your parents?
,,Don't fuck up!''

Is there a down side to be the son of Bruce Dickinson, the singer of Iron Maiden?
,,Yeah, I mean, you know…., but whatever, everyone has got their shit [laughing].''

Do you feel you have to work much harder to prove yourself or are doors open easier?
,,Definitely work harder. A lot of people don't want to give you the time of day.''

What are the plans for the rest of the year?
,,After the tour with Alter Bridge we go back to the UK and do a headline tour of 9 shows across the UK and that kind of closes this year. We are still working out what we are going to do next year but it's going to be exciting. We are already writing new songs and do probably some demoing by the end of the year, at least that is the plan for now.''
—
Header Photo by John McMurtrie

Follow As Lions on Facebook and visit their Website.