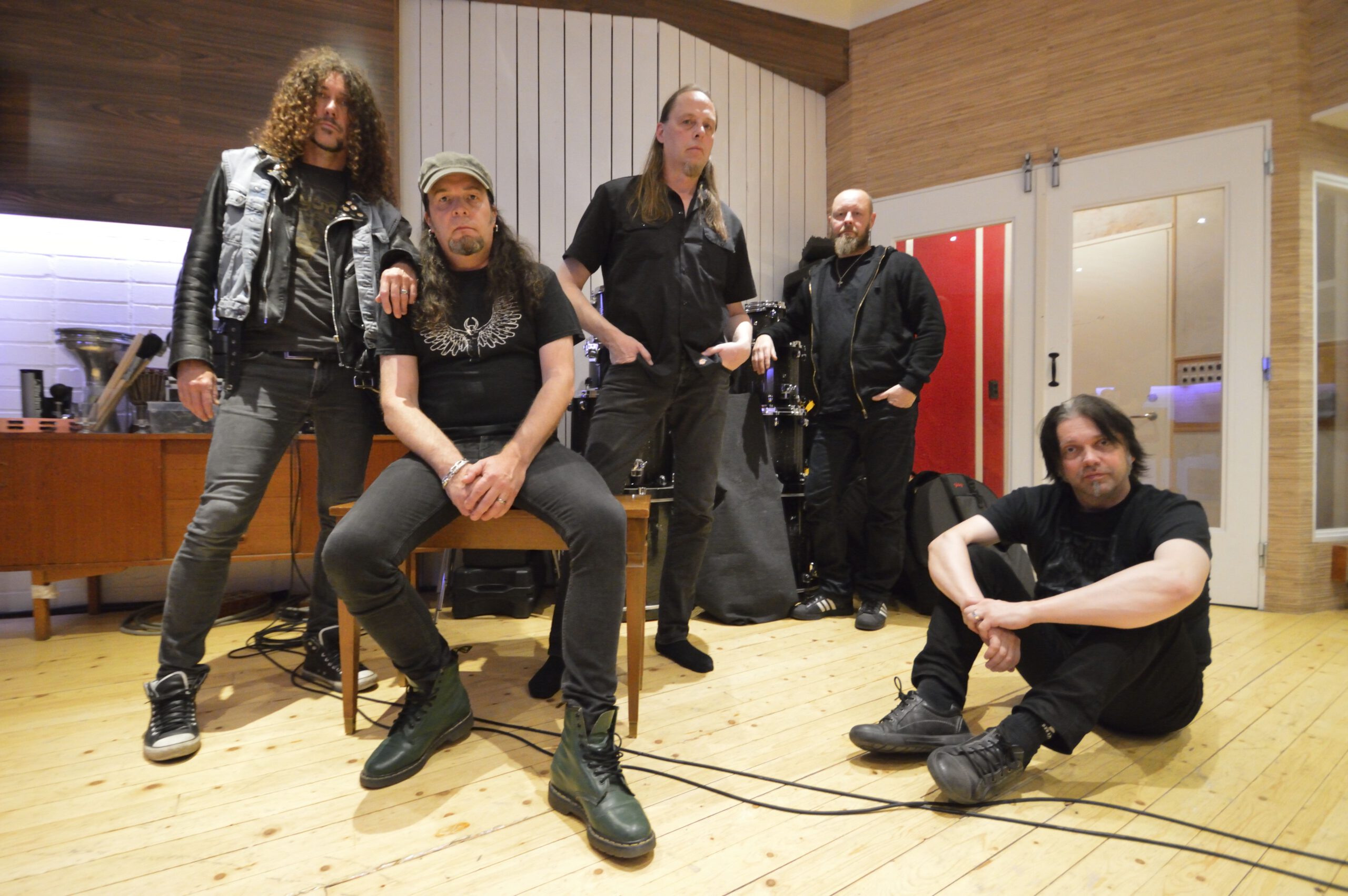 CANDLEMASS
`We're Finally A Good Live Band'
When epic doom metal was rising during the early eighties, it was the Swedish metal band Candlemass who crowned themselves as king of doom with the fabulous debut album `Epicus Doomicus Metallicus' and their successful second album `Nightfall'. But just like many other bands Candlemass also faced many ups and downs, turbulent line-up changes, break-ups and make-ups and various disasters. This year the band celebrates the 30-year anniversary of `Epicus Doomicus Metallicus', and just released the EP `Death Thy Lover' with new permanent well-known singer Mats Levén. Candlemass is on the road again and did a very convincing performance at Alcatraz Metal Fest. HeadBangers LifeStyle hooked up with singer Mats Levén, guitarist Mats `Mappe' Björkman and lead guitarist Lars `Lasse' Johansson to talk about Candlemass 2.0.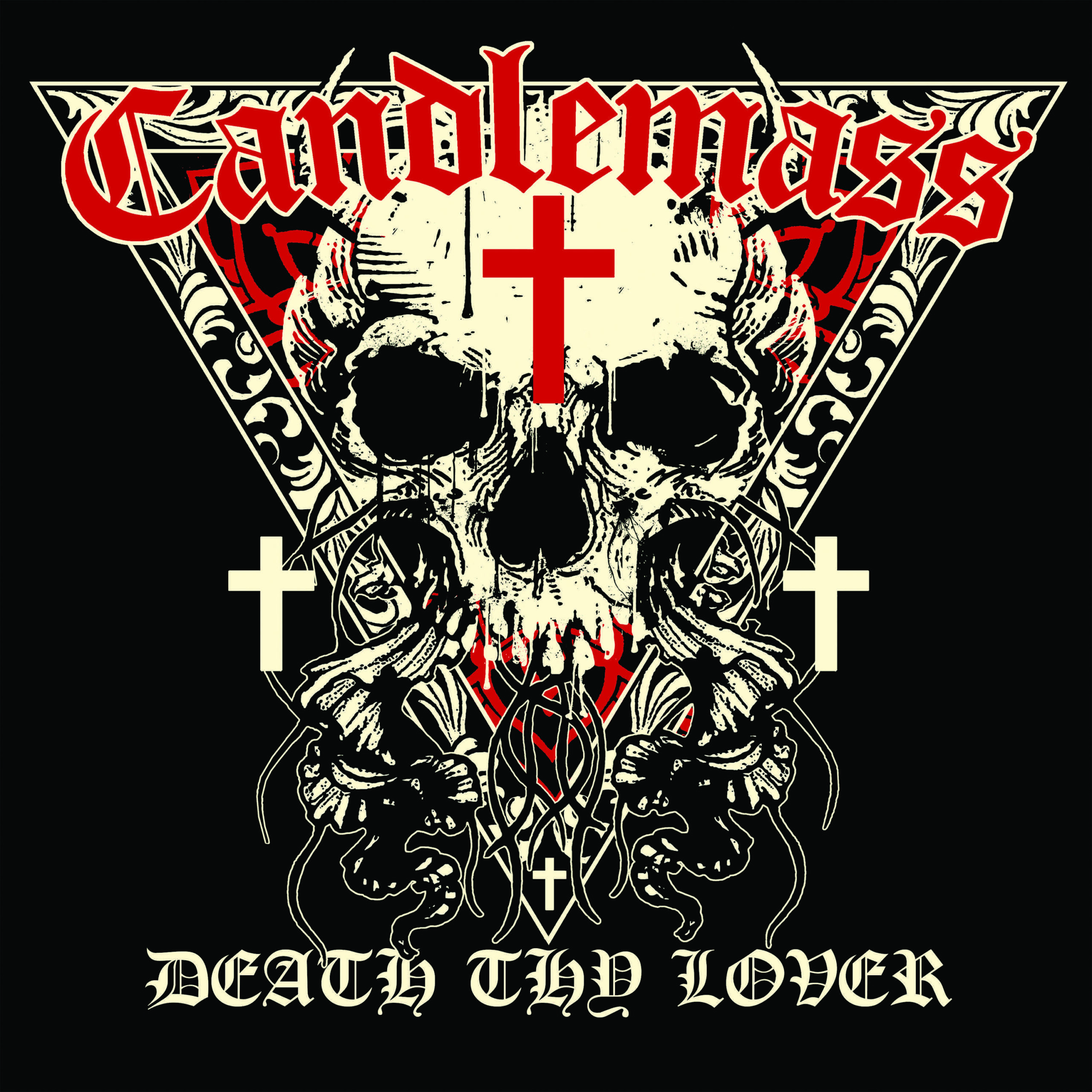 Was it important for Candlemass to be on the bill of Alcatraz Festival 2016?
Mats: ,,Just a year and a half ago we didn't even know about this festival. We never heard about it until I saw the name on the website of the band Wolf, who are friends of us. They played at Alcatraz. I checked the festival and thought we should contact them. Then it I all happened really fast. I got in touch with the organization, I got the answer by e-mail: `yeah we got a slot for you'. ''

What did you want to show the audience of Alcatraz?
Mappe: ,,That we are really a live band, finally after many years of total disaster because of some circumstances with our former singer. He is a really great and nice guy, but he had problems and he couldn't learn the lyrics. Every Candlemass fan knows about it and we had a hard time getting to play the good festivals. And the audience was more like `Candlemass is good on records but they can't deliver it live anymore'. Mats is with us now for three years and we progressed immensely as a live band. Therefor it is fantastic to do all these festivals.''
Mats: ,,We do some songs the guys haven't played so much live. And this is the 30th anniversary of Candlemass as well so we have put together a special setlist for these summer gigs. Also with a 45 minute playtime it is really hard to do too many new songs.''
Mappe: ,,The fantastic thing is that Mats wants to do all the old stuff as a new singer. Why? Because it is good stuff and he can do it. The response we get from the audience is great.''

What is your personal highlight of your Alcatraz show?
Lars: ,,The audience. They were really into it although it was really warm. That sun was insane, I am still boiling.''
Mappe: ,,We started to play at a little after half past two and I was actually surprised there were so many people at that time. And there were still more people coming.''
Mats: ,,I was just very happy that it all worked out. We got up at 3 o'clock this morning in Sweden flying down here to do the show. I am just happy that the logistics worked, the crew on stage was great and it was all very well organized. We didn't have our own sound gear either so we didn't know what was going to happen. But it was great, just the whole experience of getting up on stage and having a good time, great weather, everything was just fine and a really good vibe on the stage. So I am just happy everything worked.''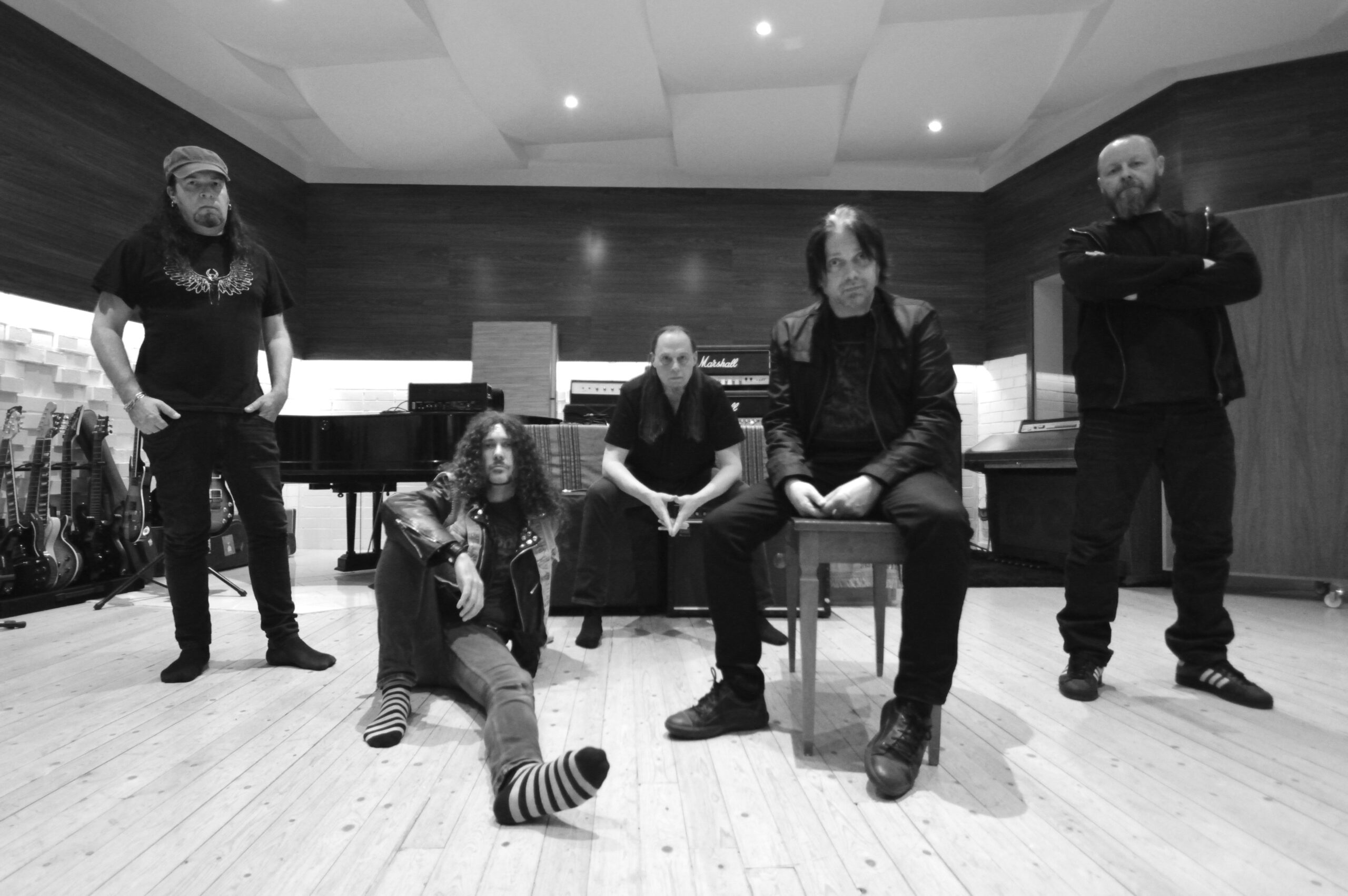 Did you ever imagine Candlemass would still be around today, after 30 years?
Mappe: ,,No way! When we started we were just happy to do an album. We were crazy people but at the time we just did it for fun and we made an album we thought it was good but nobody believed in it. Then Lars came into the band. The response we get now, after 30 years, is fantastic.''

What keeps the motor of Candlemass running these days?
Mappe: ,,We call it the curse of Candlemass, because a couple of times we have been down there, rock bottom, thinking we should split up and just do something else. But then we always find something new to move on. Mats has been a long-time friend of the band, together with our bass player Leif Edling he is part of the band Krux and he is doing lots of other stuff. Now with Mats as a singer we don't have to release new material to be an active band, we can play our back catalogue properly.''
Mats: ,,Fans will see a new Candlemass: Everyone in the band has a good time on stage, we all are really relaxt and we always sound really good. I think it is a new kind of band without old issues; we are just having a real good time. There is also the luxury that we have so many songs to choose from.''
Lars: ,,If you go up on stage and you keep on worrying about what other members are doing on stage, and you are standing there playing, thinking: Okay now he is in front of the stage, will he fall over? Or will he forget the lyrics? Oops! Or something like that. Nowadays we don't have to worry anymore. If you tell me now we have to be on stage in 5 minutes, okay fine, no problem. We are a band that is easy to mix, just vocals, drums, bass and guitar. Just plug in and play, straight in the face. This line-up is definitely our dream scenario.''
—
Follow Candlemass on Facebook and their Website.