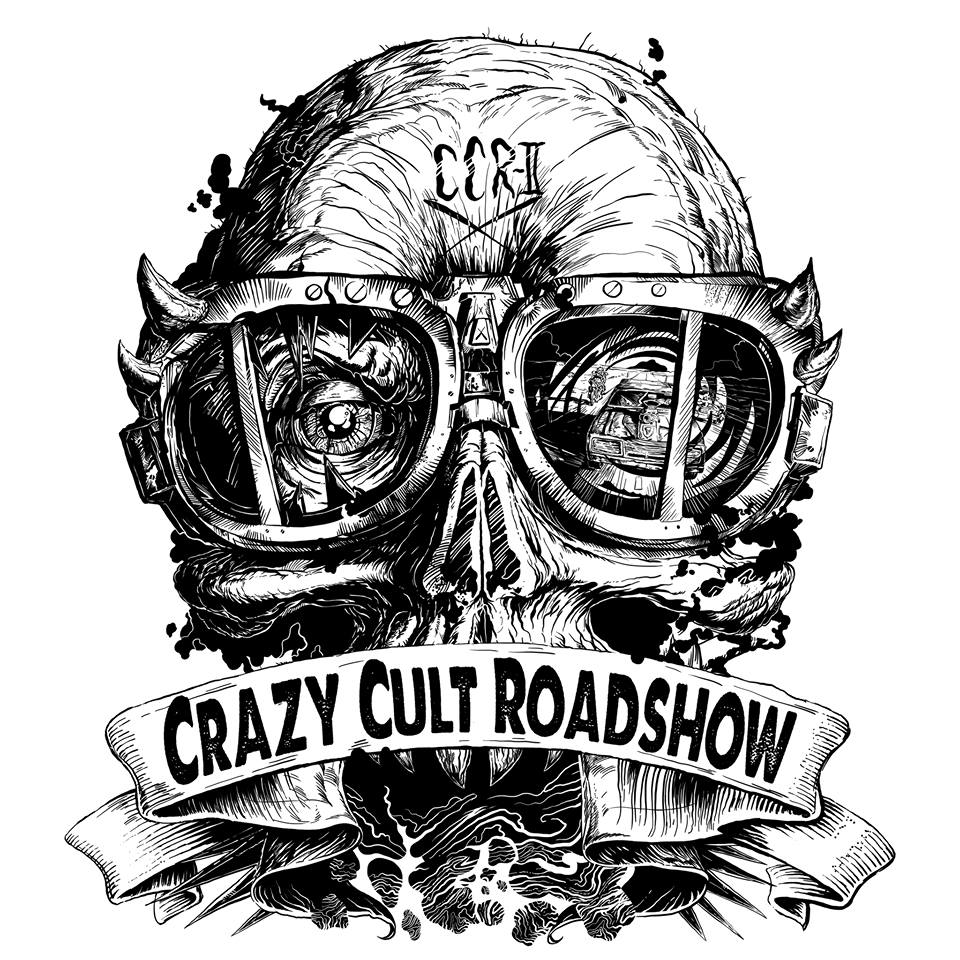 CRAZY CULT ROADSHOW
,,We play loud in your face rock and roll and that's it"
Crazy Cult Roadshow is a four-piece rock band hailing from the province of Limburg in The Netherlands. After releasing two rather successful EPs the band was in the finals of the notorious band competition called Nu of Nooit and they were selected for the Popronde. After that they played more than 60 shows and now they finally released their first full-length album. The self-titled album already got a couple of great reviews so it is time to have a talk with lead singer Roel Peijs.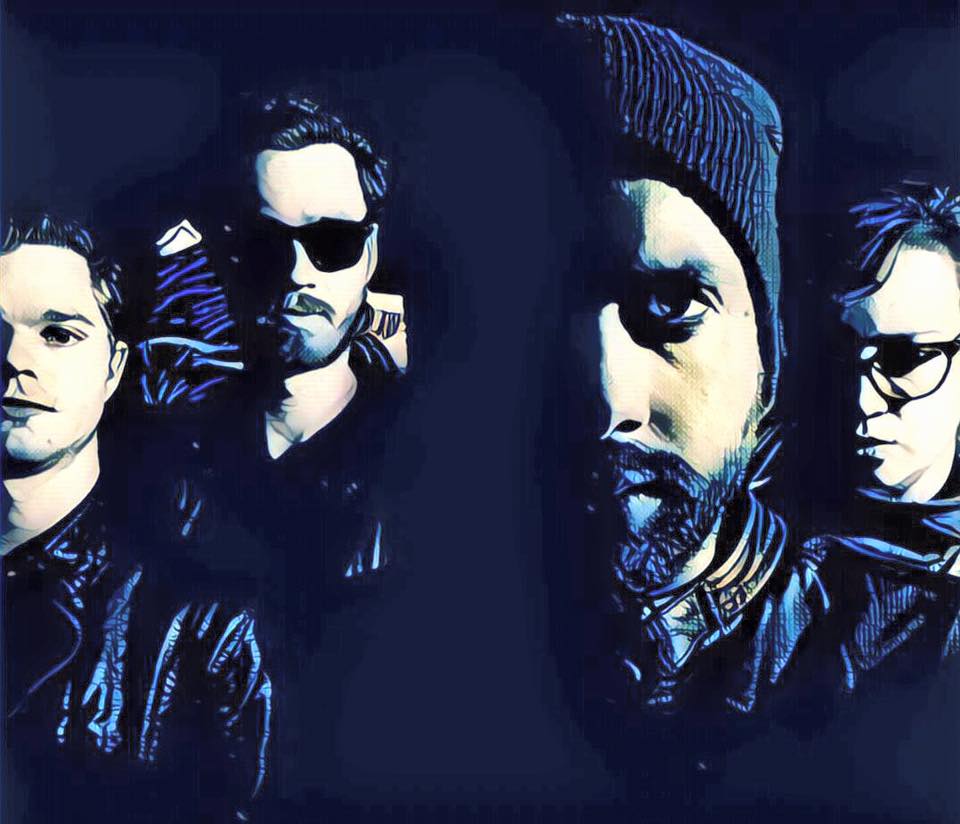 Who came up with the name of the band, as the initials make CCR (creedence clearwater revival) a famous band from the seventies…
,,That is a joke, of course. In fact the name of the band is kind of a wink to certain cult movies. Our two EPs were rather successful because we went to the finals of the band competition Nu Of Nooit and we were selected for the Popronde, so.. We played a lot of shows then and now we finally release our debut album. It took about six months to complete the album and we are really proud that the album turned out so great. Now we need some serious publicity and promotion to get things really started for the band."

How do you guys write the songs and is there a dominant band member who tries to decide everything by himself?
,,Well, actually, we have two guys with "big mouths" in the band and that would be Steven [bass guitar, keys, vocals] and me….. So, you could say we have two captains on one boat and mostly that does not really work; however in our band that is absolutely no problem. The band is the most important thing and so we argue, sometimes fight, but we always compromise [laughing]. Then returning to the music, someone comes up with an idea, a riff or a hook and we elaborate on that; you know, Steven, Krit and Kiki have been playing together for a long time already, so they know what to do. I start writing the lyrics to the song when it is finished for about 80%. By the way, Steven also writes lyrics sometimes, so it is not only my responsibility to write the lyrics for the band."

Most musicians loathe writing lyrics, they find it boring and difficult, does that apply for you as well?
,,No, not really, I do not think that writing lyrics is difficult, just take a look at a couple of songs on our debut album… ,,Luring Lights" is based on an abduction by an alien spaceship. ,,The Vampire Strikes Back" is in fact a wink to Star Wars, but it also deals with a common experience with a woman – not at the same time by the way – an experience with a stalking woman who sucked Steven and me dry, literally and figuratively…. ,,Closure" deals with my relation "troubles" and pain while ,,Fistful Of Boomstick" is a reference to Evil Dead and it also deals with a tyrant and dictator who is in power now and I think that this needs no further explanation, right? ,,Haddonfield Oct.31st" is a reference to the Halloween movies and the inspiration for the lyrics of ,,Risky Business" came from the film Hell Or High Water with the soundtrack by Nick Cave. So, you see, maybe it is so not so difficult writing lyrics or getting inspiration to write lyrics."

How important are the lyrics for CCR?
,,Um………………. They are a part of the whole package and if you have such a band name well than you create something, something weird and special, right?"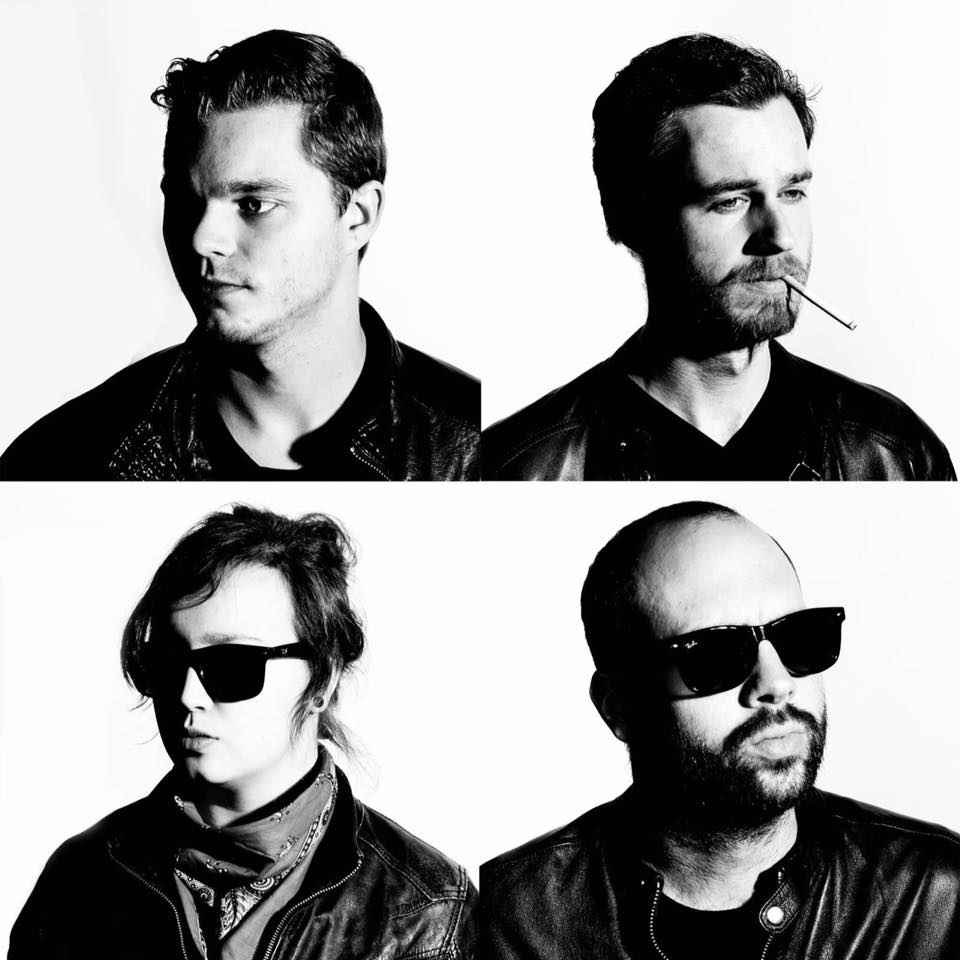 Photo credit: Bart Notermans

How would you describe the sound of the band to an alien?
,,Well, I get that question a lot actually and a couple of days ago in a radio show I said : "it sounds like experimental power jazz." And then the interviewer said: "But you do not play jazz? And I replied; "bit our music is very experimental, right?". No, seriously, our music is just in your face rock and roll, that's about it, I guess."

I would say classic rock meets metal….
,,Yeah, that too and then with a serious wink to bands like Stone Temple Pilots, Alice In Chains, Guns N' Roses and Velvet Revolver, you know that kind of music".

Your voice really sounds great on this album, but you used to sing different stuff, right?
,,Yes, I started as a grunter and then I became a dialect rapper and now I really sing. I do not have a musical education and I can't read one bloody note but I can sing. Actually I am still searching for my own style and sound, but on this album I am nearly there. My voice has changed a lot already since the first EP, so…. We are a very ambitious band and we really want to accomplish something with this debut album; but it hard to get publicity as the competition in the music world is really keen and brutal. However, we are optimistic that this album is the beginning of something beautiful and rewarding. We need to be seen and heard, so I hope that a lot of people buy our record and spread the news".

Thanks and good luck.
,,Thank you for all the support already."
—
Header photo design by Lars Ickenroth of Lars Ickenrot Art
Follow Crazy Cult Roadshow on Facebook and visit their Website here.