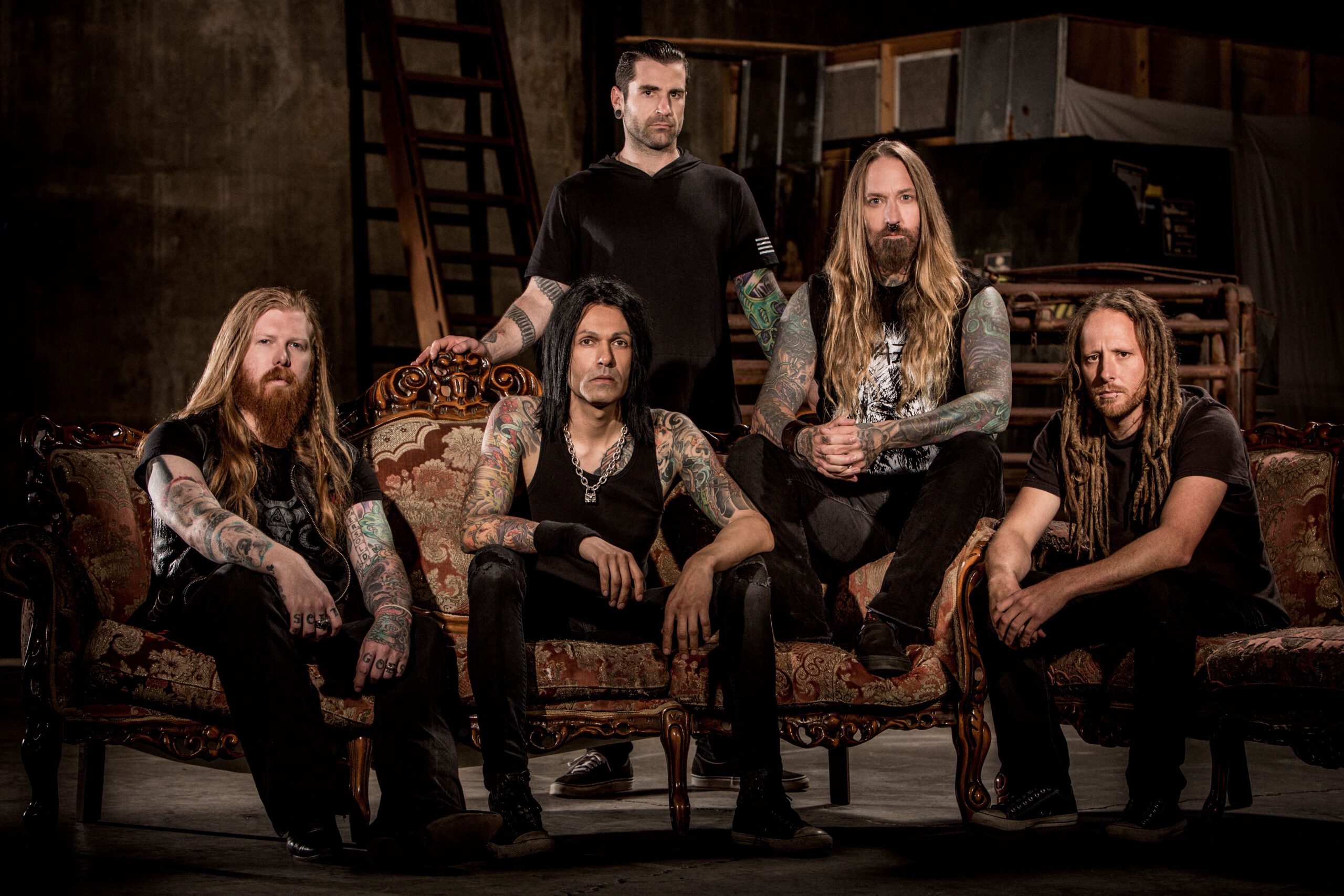 DEVILDRIVER
Pure Violence On Stage
One of the bands that made a great appearance at the Alcatraz Metal Festival this year is DevilDriver hailing from the US. We all know frontman Dez Fafara being successful with the nu metal band Coal Chamber, but this guy definitely had more aces up his sleeve. What started as a side project somewhere in 2002 turned into serious business and Dez and his (extreme) metal band DevilDriver climbed the ladder successfully by releasing 7 studio albums so far and touring frequently. After their Alcatraz gig frontman Dez Fafara and guitar tandem Mike Spreitzer and Neal Tiemann let HeadBangers LifeStyle know how excited they are about playing at Alcatraz.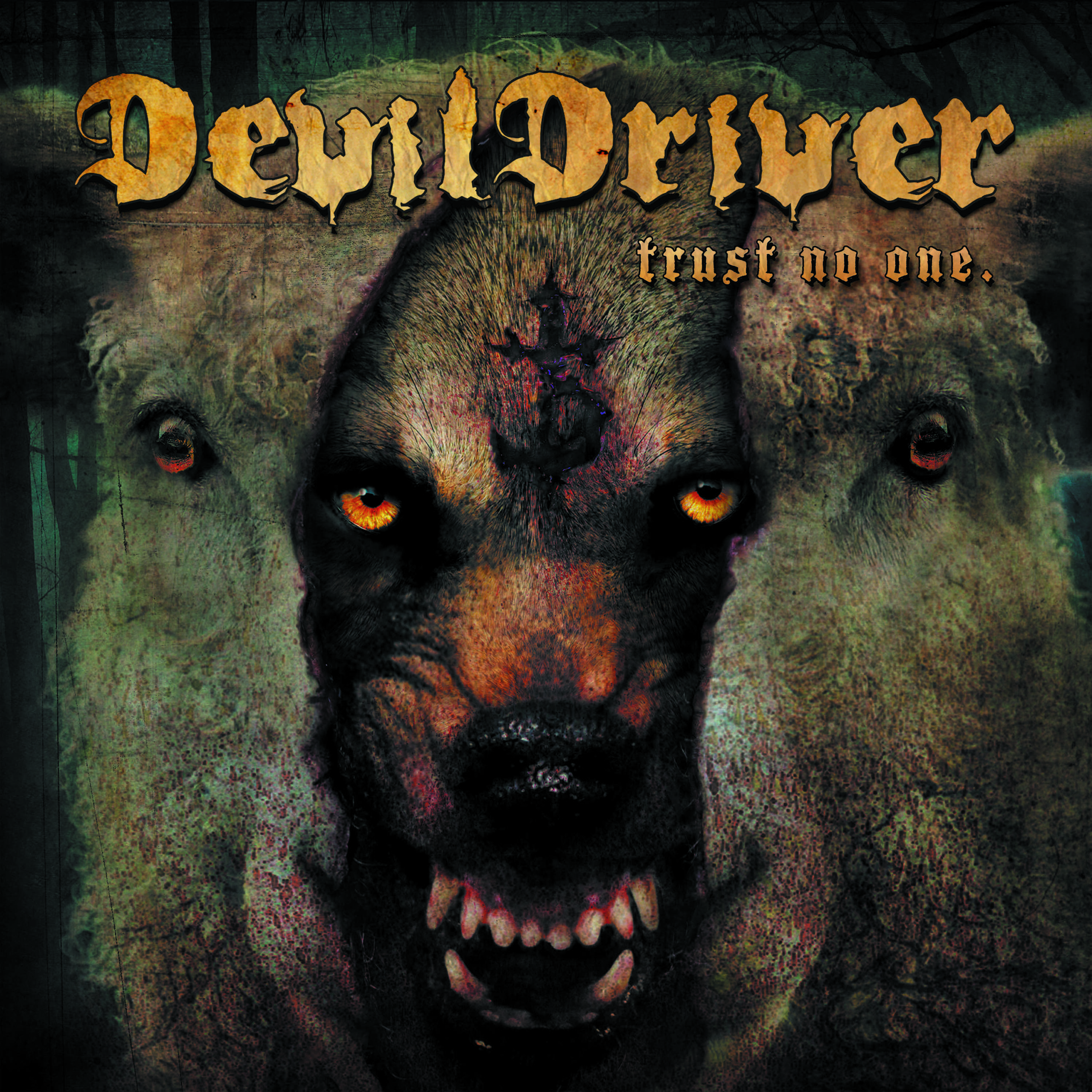 Is it important for DevilDriver to be on the bill of Alcatraz Metal Festival edition 2016?
Dez: ,,We haven't done this festival before but we have heard so many great things about it. So to be able, to be offered the opportunity, even an early slot in the day, it was like, okay let's come, let's prove what we can do and let's do this festival. It went so well. And now the mayor wants to say hello to us. This is a huge honour. So I think this is a good move for us to come over and do what we do. I like to come back at night-time of course.''

Is playing during the day a different experience than at night in a club?
Neal: ,,We are an any time band. Put us on stage any time and we're gonna do what we do. But if you are asking for preference, for sure we love to play at night-time.''
Dez: ,,But if you really want to get it going, the first song, I was like what's gonna happen here? Then it is like, hey let's dance and we watched the whole crowd go crazy, real fun.''

What did you want to show the audience?
Dez: ,,What true passion in violence can do on stage, to bring something positive to the energy of the crowd. Like we are a half punk rock, half gothic, half metal band. We are so many different things. But what we are on stage is violent. I mean you need something special in order to bring something to the daytime, especially at two o'clock.''

How violent can it go?
Dez: ,,When I say violence on stage, it is for us, I don't mean it for the crowd. You never want anybody to get hurt. You are not seeking that. Back in the day I used to go to punk gigs where I would have fucking butterflies in my stomach before I went in the crowd because I was fucking scared of what was gonna happen. Nowadays that doesn't happen. If you come to a DevilDriver show and it is a small club show, six, seven hundred people, well you better think twice, you better watch yourself, cause shit is gonna get out of hand and it can get out of hand very quick. But that's okay as long as it is subdued to the point where we can take care of it. We want you to let your fucking emotions go.''

What do you consider a highlight of a DevilDriver show?
Mike: ,,I would say three quarters until the end of the set. I can always see the crowd, when we first take the stage a little bit more mellow but overtime the energy that we are giving them from stage to the crowd it grows. And we have a couple of special moments towards the end of our set that we reserve for the moment once we get the crowd going and it never seems to fail.''
Dez: ,,If you are giving honest energy you're gonna get honest energy back. People who see us know we are there with a mission. Period. And that mission is to go the fuck off, to punish every band before and after. It doesn't matter. That is the unique thing with all of us. It is not a disrespect thing for anyone before or after, it is just: hey we are here to show you what the fuck it is like, you know, to have a punk rock attitude, but play metal. I mean, we love the blues, we like country, we were just listening to Ministry, Electric Hell Fire Club, we listen to so many different things. But to get on stage you have to bring it.''

Are you going to see other bands today?
Dez: ,,We have been doing press, but I am sure we will tonight.''
Neal: ,,I want to try to see Kreator, I haven't seen them yet. And of course Twisted Sister. Everyone wants to see that.''

How do you feel about the vibe of Alcatraz?
Dez: ,,Amazing. This festival is extremely well run and that is good to see. Anytime we needed a shuttle to get to a signing it was there, when we wanted catering, it was there, we literally had a window of 20 minutes to take showers it's there. It is very well run. And the crowd was incredible. In America the crowd goes crazy for DevilDriver, so around the world right now we are very fortunate that what we are doing is hitting people. But I think for us it is more a point of just giving it all and letting them see that and from that moment on they reciprocate.''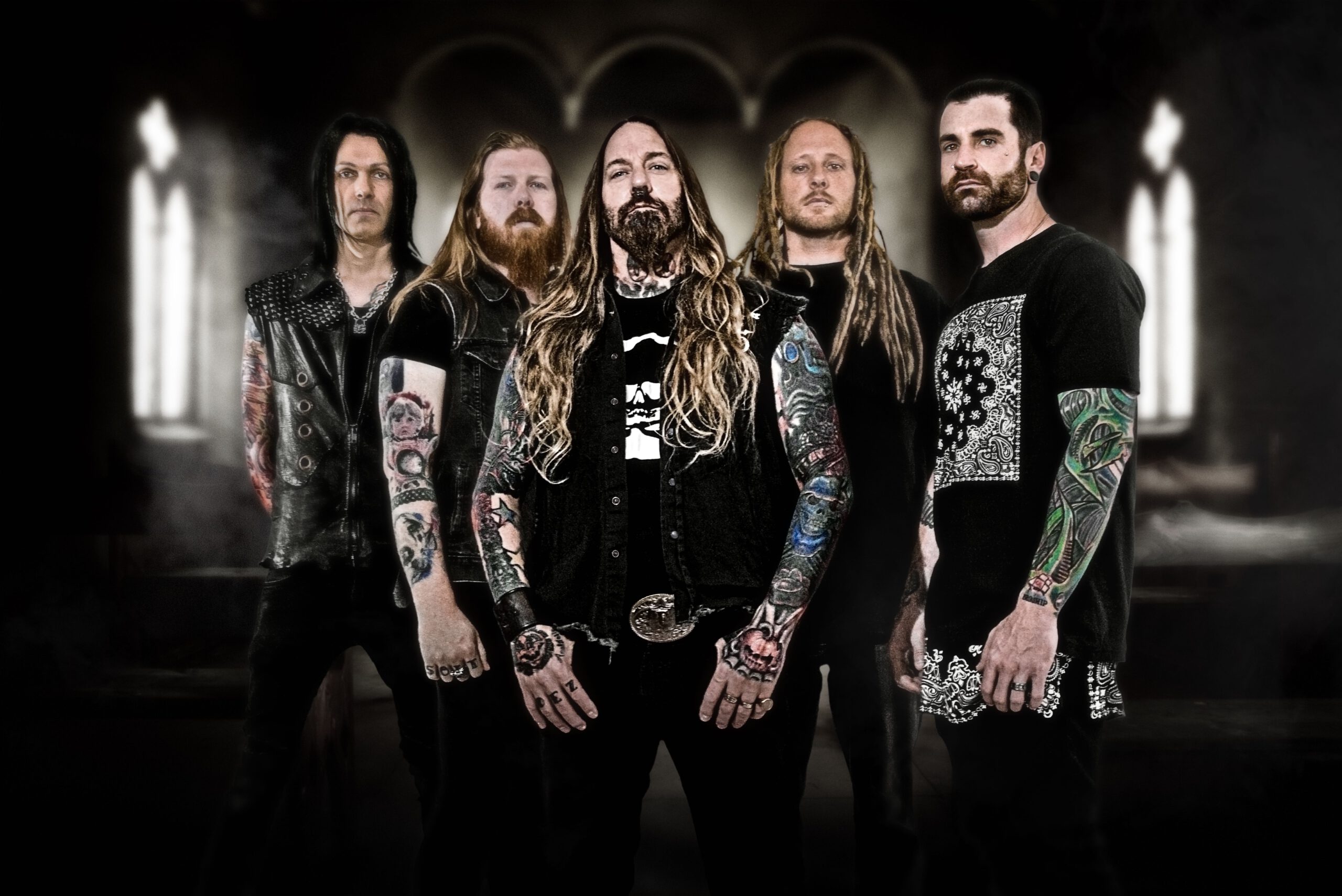 Playing around the world, are you changing the set list for different territories or do you chance your set anyway?
Mike: ,,When we come over to do festivals we have to do headliner shows as well. We usually take our set for a headlining show and day by day depending on the amount of time that we have, we decide.''
Dez: ,,Certain songs you have to play, like ,,Clouds Over California'', ,,I Could Care Less' and ,,Meet The Wretched''. But we like to play little things out. On this tour we've been playing ,,Pure Sincerity'' and some other stuff that's a little deeper, like deeper cuts.''

Do you fit in these songs to please yourself or to please the audience?
Dez: ,,It is never for anybody else but us. I don't have to please anybody but us. I know if we are pleased, everybody is pleased. So, heavy metal band, heavy metal festivals, and we do ,,Sail'', our cover. The 3 and a half, 4 million viewers doesn't lie. So like Mike said, we want to play my favourite songs too, so we'll play them and it goes fucking nuts, so there you go. No we don't have difficult crowds. You know, if it comes you can't do a proper show you better do something about it. Like there is in the mid riot, there is energy happening, there is shit happening. Especially the smaller club shows with five to seven hundred people, that is an energy on its own. You want to be on the side of the walls if you don't want to get insane.''

Do you only focus on the first few rows or also people in the back?
Dez: ,,We play for the backend and the front sees the energy and that is what really is going on with us.''

What are the plans for the near future?
Mike: ,,We go to the UK to open up for Ministry which is….. I mean, I grew up on Ministry and Al Jourgensen has been an idol of mine since I was thirteen years old. So this is a big deal for me as well as for Dez. We do a headline show at Zaxidfest in the Ukraine this month. We are off for two weeks when we get home and then do another tour with Hatebreed and Devil You Know for about five weeks. We are confirmed for 70000 Tons Of Metal in February 2017, which is another thing I am looking forward to because I have never been on a cruise. I probably wouldn't pay to go but I am happy to go. Dez isn't excited but I think he will be excited once he gets there.''
Dez: I don't want to be in the middle of the Atlantic. I watched The Titanic. But we got a lot of work ahead of us. I'm going into the studio in November, December and possibly a part of January to do something extremely special. Not a new record but just something extremely special and people are absolutely gonna love it. And there is just a lot of touring for DevilDriver. We will be living over here in mainland Europe and in the UK all next year. We're coming over many many times. I'll make sure we come over in November, December as well to go to Christmas markets and all with the family and have a great time as a band. So we are gonna be over here a lot to support this new record.''

Do you consider yourself more of a touring band or a recording band?
Neal: ,,I don't dislike recording but I am much more of a live player. I like playing live more than being in the studio. But it is just two different animals.''
Dez: ,,I like it when the studio is done.''
Mike: ,,I love recording but I love playing live too. Once we are done with a record I gotta get out of there.''
Dez: ,,We are a live band! It could be five hundred people or sixty thousand people, we are a live fucking band! I want to bring it, that's what we do.''

Where do you see the band in five years, where do you hope to get?
Dez: ,,I don't do that. What you do is you do your best work, you make sure and you identify your band and make yourself different than the rest. And you keep yourself different than the rest and you always do something that is different than the rest. Now you better rise to the top. So, to look to the future like that, I don't. I could, very easily set out tarot cards and all but I don't wanna do that.''
—
Follow DevilDriver on Facebook and their Website.