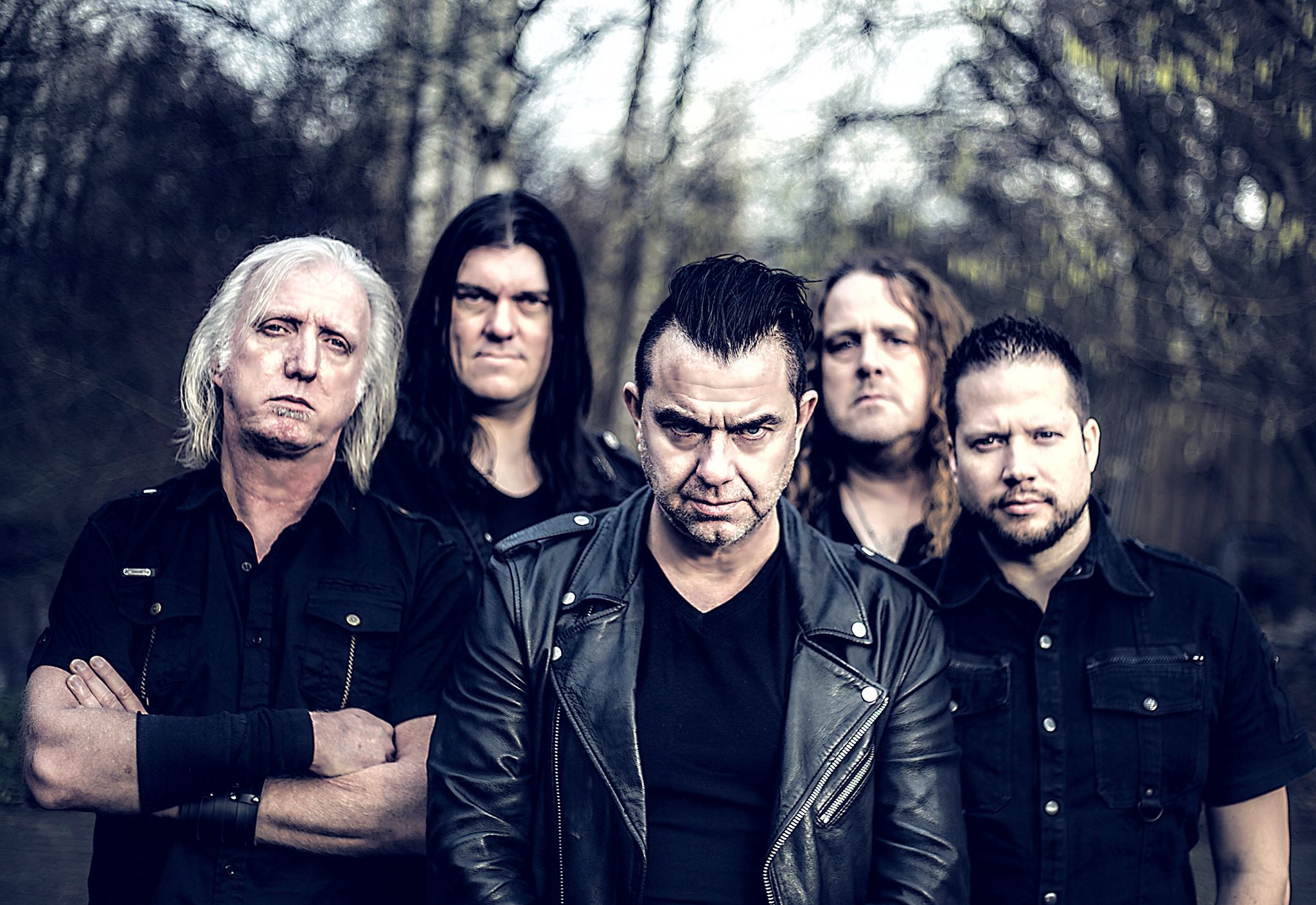 Dutch Metal Band MARTYR
Live In The Land Of The Rising Sun
With the album 'Live In Japan' just released it is time for HeadBangers LifeStyle to contact Dutch metal heads Martyr for an update. Hans van Peppen took it upon him to call founding member and guitarist Rick Bouwman.
Well, hello Rick! I think it was at the recent KISS show at the Ziggo Dome we ran into each other for the umpteenth time in our lives. If it's not with Martyr on stage, I see you at many festivals and club shows. Heavy Metal must be in your blood!?

,,Hi Hans, yes it is and has been already for, well I think all my life. Next to being a musician and guitar player with MARTYR, I am also a fan and a very frequent visitor of all kinds of metal shows and festivals indeed.''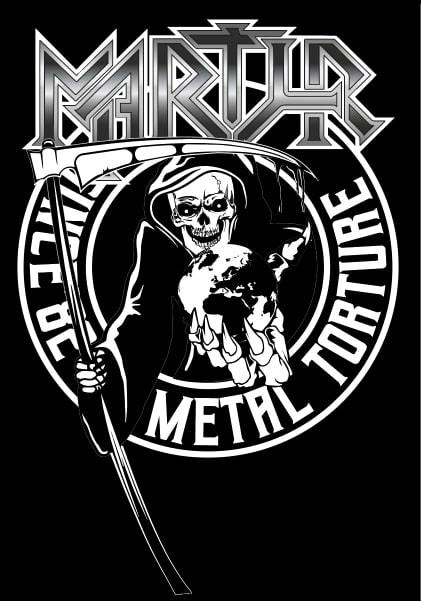 After the marvelous studio album 'You Are Next' you did an extensive tour which brought you to Japan for the first time in 2017. How did that happen?

,,The album 'You Are Next' did quite well and we came in touch with the Japanese Metal sensation Saber Tiger by a mutual friend and Heavy Metal Maniac. As you might now MARTYR is very close to the Heavy Metal Maniacs fanclub. I organized a few shows for Saber Tiger here in Holland and their label Edge Trax was very interested in releasing our album in Japan. So they did, and in return we were asked to do a promo tour in Japan in Sept/Oct 2017 after the release of the album in Japan. We did a couple of festivals and a club show in Tokyo and Sapporo, which was a dream come true to be honest and a hell of an experience.''

You also did an extensive tour in the Netherlands and in the meantime there were some line-up changes. Except for singer Rop van Haren and yourself, the others from the 'You Are Next' line-up left the band for different reasons. How did you get the new guys, Rick Valcon (Drums), Geoffrey Maas (Guitars) and Vinnie Wassink (Bass)?


,,The departure of the former bandmembers was unfortunate and all happening within one year. We were in the middle of touring and songwriting. But fortunately we were able to find replacements very quick and we had the luxury of many applications (even worldwide). So we had to make shortlists and held auditions. And I have to say with these new members in the band we sound better, heavier and tighter than ever. We didn't even have to cancel one single show during these changes. We kept on touring, went to Japan, Poland, Germany, Belgium and of course the Netherlands. However, we lost some time in the songwriting process but we are now picking that up again.''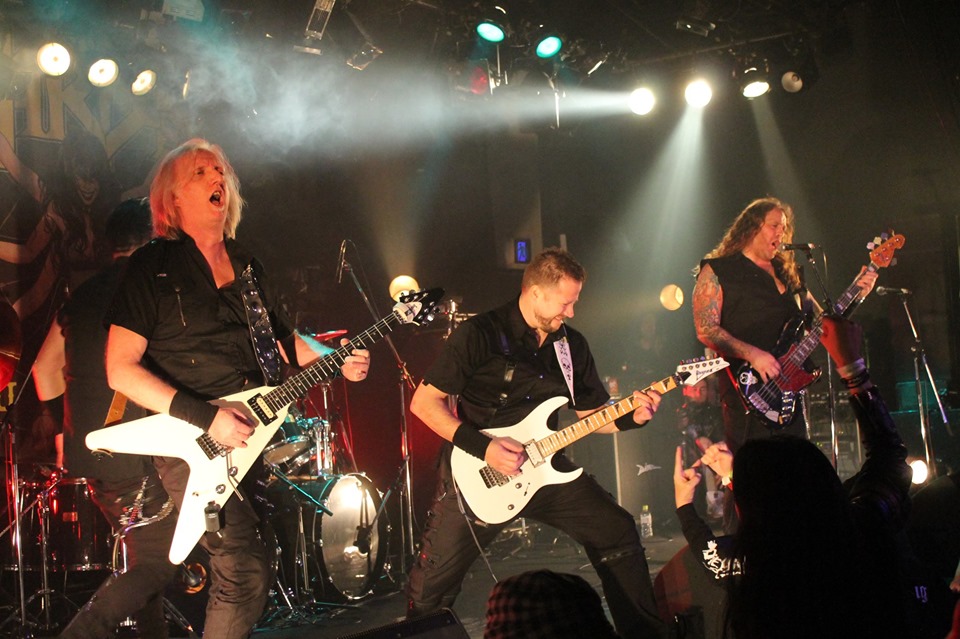 Back to the live album, which I see as a milestone in the long history of Martyr. I noticed that of the nine songs, five of them are from 'You Are Next'. Also there are two tracks from the 2011 album 'Circle Of 8' and of course you played ,,Speed Of Samurai'' and, to my surprise, you also recorded ,,Snow And Fire'' which is from one of the first demo's. But on this live album the future counts instead of keep living in the past like some other bands do. Am I right?
,,Yes that is absolutely correct. You know it is 35 years since we started this band. We like to evolve but of course we won't forget our past. With this new line-up the old songs have new fire in them, but MARTYR, even in the 80s, always stood for trying to be different and trying to sound different and unique. We are now in 2019 and we have become better musicians, listened to a lot of other bands, toured with a lot of bands, got influenced. Also new recording techniques makes that we like to live in the present! We don't want to make a record sounding exactly like 'For The Universe', even when it is a classic album, because we have already made that album. We like to give our fans something new! When it comes to the 'Live In Japan' album we simply tried to capture some of our best songs in the best way we could perform them live, including the classic ones you mentioned. As they simply KICK ASS!''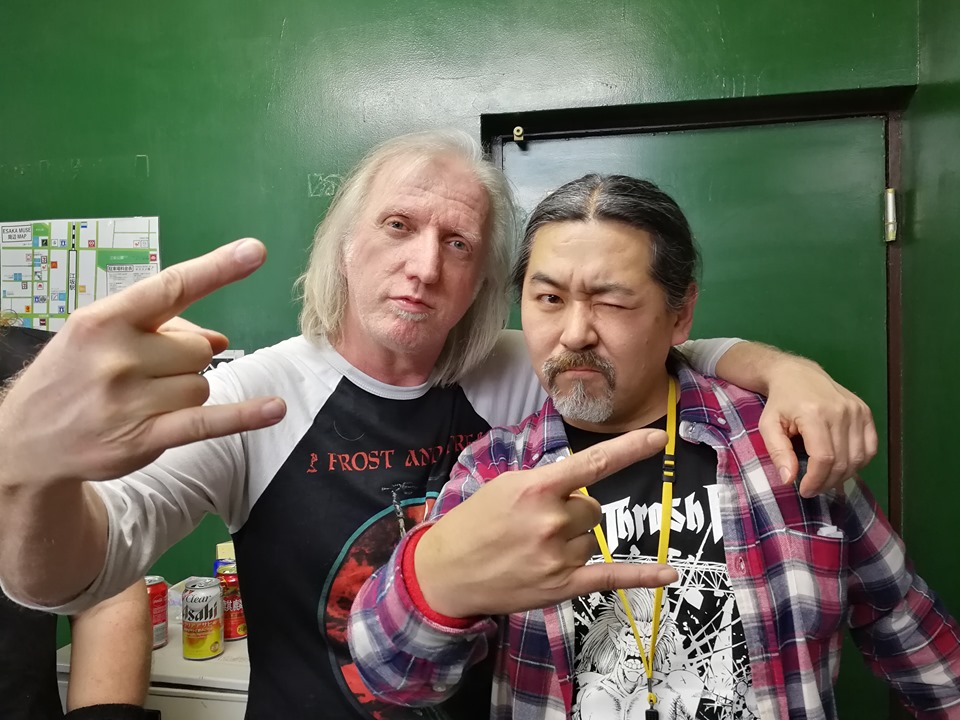 Rick Bouwman (Martyr) and Mikitoshi Matsuo (Rock Stakk Records)
'Live In Japan' is not only available through Pt78 Records and your website but also via the Japanese label Rock Stakk Records in Osaka, where the album was recorded. How did this happen?
,,After the first tour in 2017 I visited Mikitoshi Matsuo from Rock Stakk Records in Osaka as he also distributed some of the MARTYR albums in his shop. Miki and I go back a long time as metal and Facebook friends and also because of his love for the band. For a few years I tried to be part of the True Thrash Fest in Osaka and in February 2019 we finally were invited and made it. We did two festivals in Osaka which were recorded. Miki arranged it all for which we are forever grateful. Beforehand we said to each other that, even though it would be recorded, we would make it a spectacular and energetic show because the Japanese fans deserve it, instead of not moving on stage to hit every note right. So we did and even after more than 30 hours of no sleep we played tight and the show was amazing. When we got back home and received the 24 tracks it was like WOW! This live album will be a good one! With Miki we were able to make a good deal to get it also released on Rock Stakk Records. We recorded two bonus tracks especially for the Japanese release, including ,,Speed Of Samurai'' sung in Japanese by Rop. Amazing! It is out since July 8th in Japan.''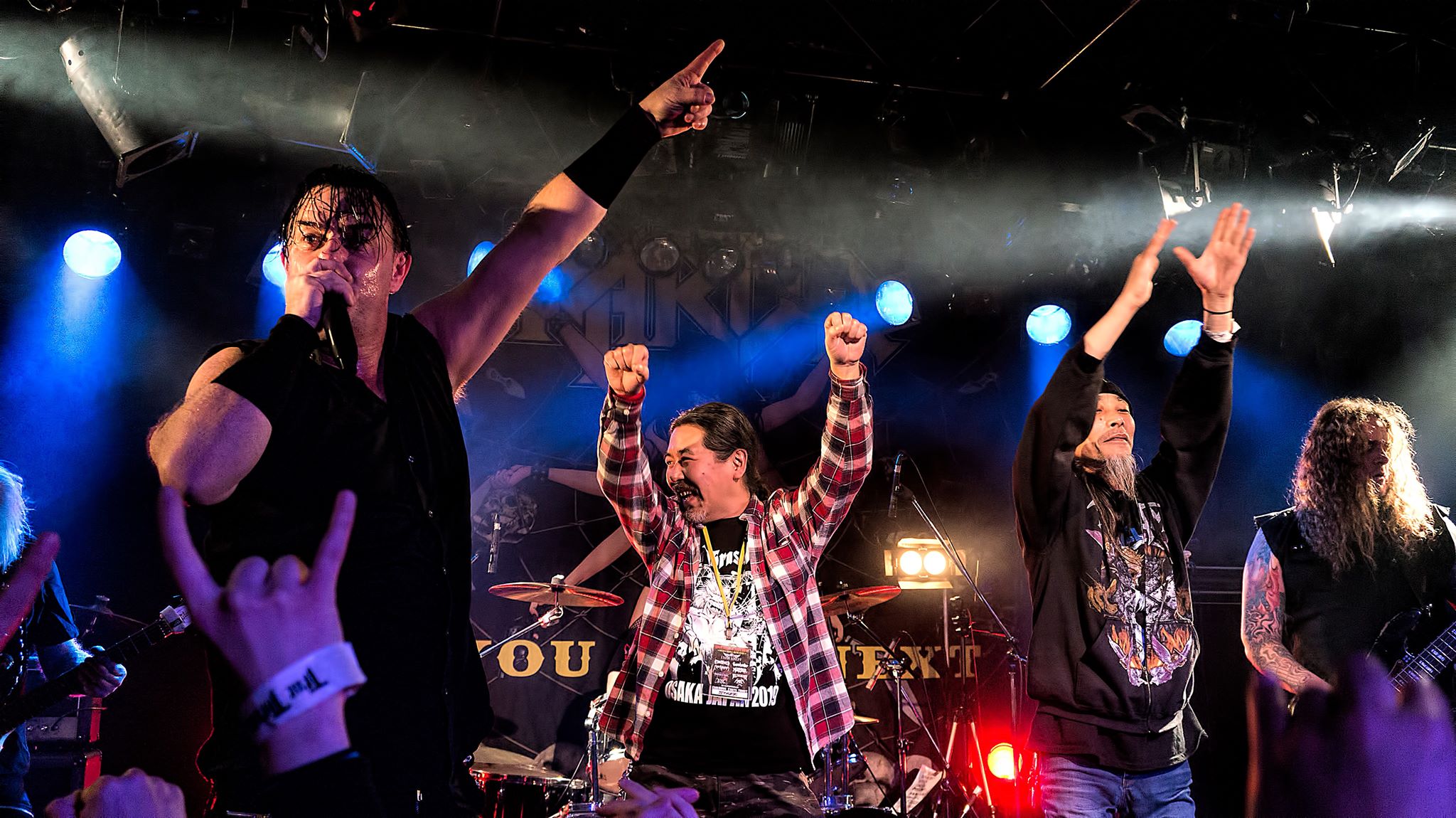 Last question, do you have things planned for 2020?

,,Yes of course we have! We are working on new material and the great thing about it is that Geoffrey, Rick V and Vinnie are co-writing instead of just Rop and me writing the songs. We are aiming for a release in 2020, again on Pt78 Records (as we signed a two album contract with them). Of course you will see us on the road and hopefully we go back to Japan. We also have offers from Australia and are working on China and South America. But let's wait and see.''

Thanks for you time Rick and good luck with Martyr. I guess we will run into each other somewhere very soon!


,,No doubt about that!! Thanks for the continuous support to all our fans!''