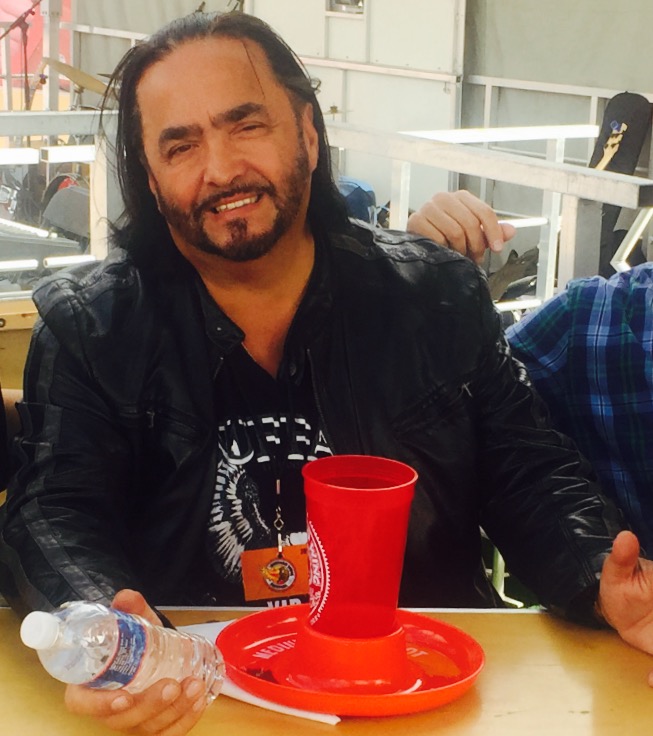 FROM THE STAGE TO THE KITCHEN
Armand van der Stigchel (Former singer of Highway Chile)
During the (early) roaring 80s, the Dutch hard rock scene was dominated by bands such as Bodine, Vengeance, Vandenberg, Helloïse, Picture, Vandale, Martyr and not to mention Highway Chile. Some of these bands are either still `alive and kicking' (in a different line-up though) or reunited, but some of the artists moved into a complete new direction. Like former Highway Chile singer Armand van der Stigchel, who built a solid career as a qualified Executive Chef, naming himself Chef Armand, and built a successful business in New York. HeadBangers LifeStyle is proud to announce that Chef Armand will write blogs about food, lifestyle and music in the very near future for our readers. But first, to refresh everyone's memories and to introduce Chef Armand, we will start off with a bunch of questions.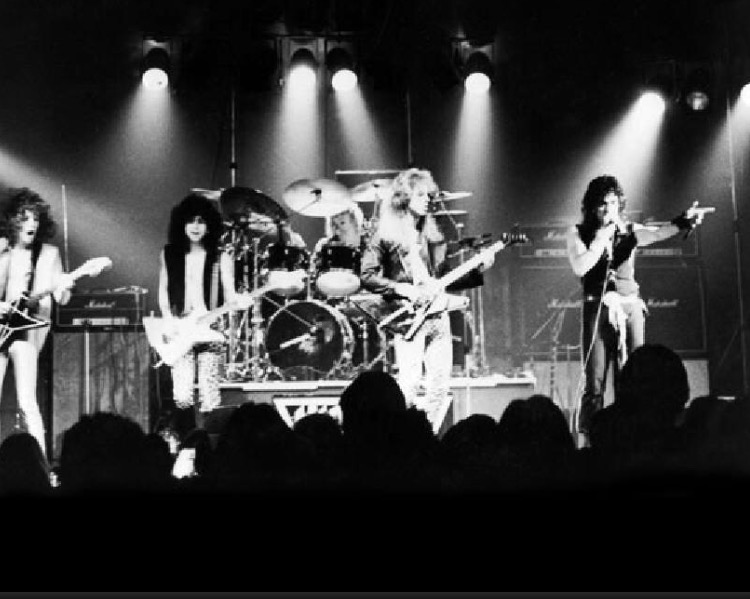 Highway Chile live with Ben Blaauw

FROM THE CRADLE TO THE STAGE
Do you remember why you wanted to sing in a metal band back in the days?
,,My first concert was BTO in Rotterdam (NL) with Thin Lizzy opening. The thrill and excitement- the thunder, the smell of hashish, leather outfits and the roaring guitars turned my world around. I proceeded to practice every day singing along to the best of my ability with bands like Deep Purple, Thin Lizzy, Nazareth, BTO and Black Sabbath. I started growing my hair and playing in local cover bands. My neighbours and certainly my parents were not pleased. LOL
I visited many concerts for inspiration and was always giving music journalist Kees Baars, who I would seek out at the venue, tips on American import bands such as Styx. It is fair to say that I was laying the foundation of my end goal being on that stage.''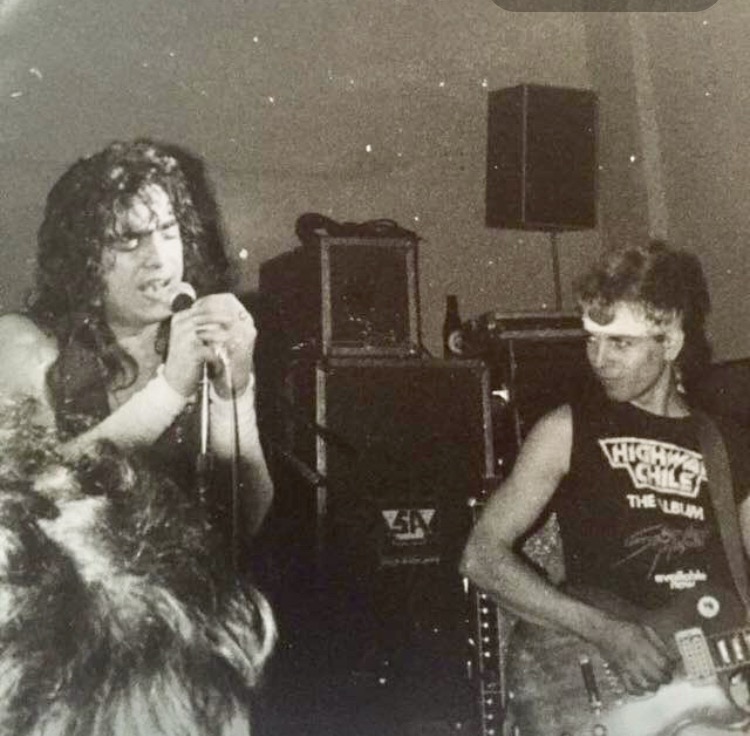 Live with Highway Chile guitar player Peter Barnouw

Who inspired you as a singer and performer at the time?
,,A myriad of events compiled my inspiration. I was a disc jockey for the "Boerderij Music Venue" in Zoetermeer (NL) and came to realization that I was a good crowd communicator. I also booked bands and did my damm best to find any Dutch band playing hard rock. I stumbled upon Adrian Vandenberg's band Teaser right before they signed a record deal. I always gently remind him about the day he was unloading his Marshall stack in a fur coat from the truck at the venue. That night they got the crowd crazy, while during their break I reeled up the crowd playing metal on the turntable. Adrian came up to me after the show and said I should be a front man in a band. I also started a growing friendship with legend Alfred Lagarde, who later produced my first Highway Chile albums. I was on his radio show various times with my top-3 songs and he loved me because I was a little outrageous. The real-kicker came when I was hanging with him at the first Dutch VAN HALEN show in Delft (NL). The band blew me away and after meeting them backstage I was hooked to become a singer in a metal band.''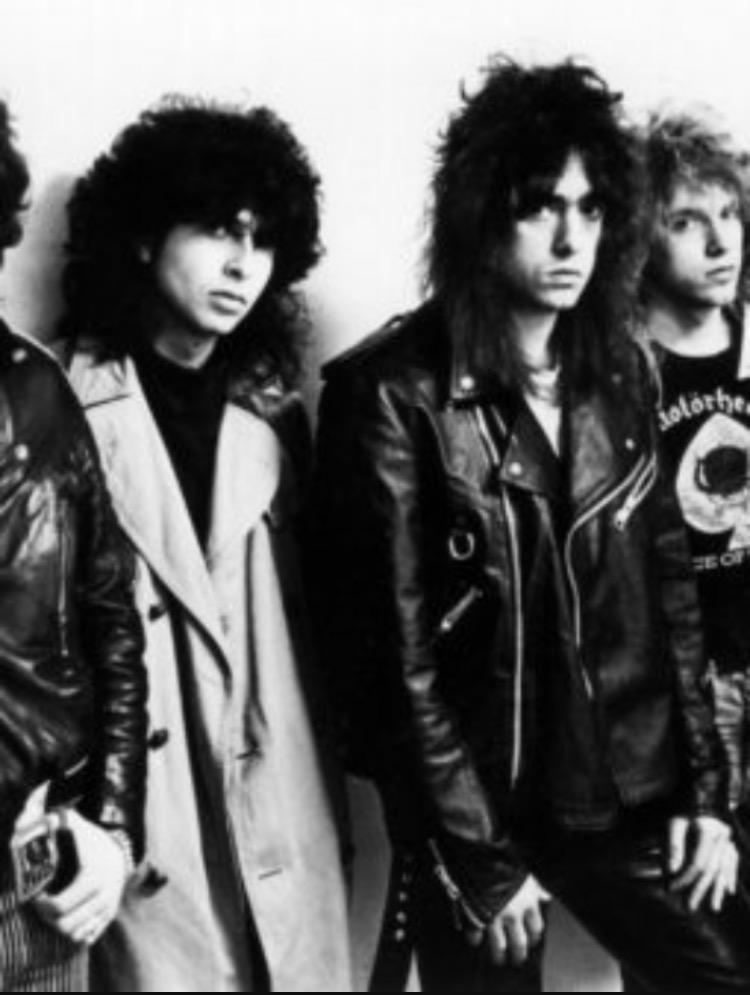 Highway Chile with Rick Finck & Ronald Bakker

The scene knows you as being part of the first line-up of Dutch heavy metal band Highway Chile in the early 80s. How do you look back on that time in your life?
,,It was a magical time with the British invasion of heavy metal. Bands like Saxon, Def Leppard and Judas Priest became my favourites and it was a joy to see the endless sea of blue Denim Jackets clad kids in concert halls and clubs "Banging" their heads and raising their fists in the air. In addition, I was a big Aerosmith fan, especially the older material. I was drawn to their commitment of the band giving up everything and sharing an apartment on Commonwealth Avenue in Boston, MA. I found an old farm in Holland and converted into a rehearsal space for Highway Chile after we had to leave the old WW2 bunker in Rotterdam (NL). I was like a Kamikaze pilot-nothing could stop me. I learned that you had to do most things yourself. I started my own booking agency and was on the phone all day getting HC on the road. I was so good at it, that other bands asked me to book for them. The many shows made the band solid and soon we signed a record deal with A&R man Evert Wilbrink (Joan Jett/Herman Brood) and photographer Peter Koudstaal.''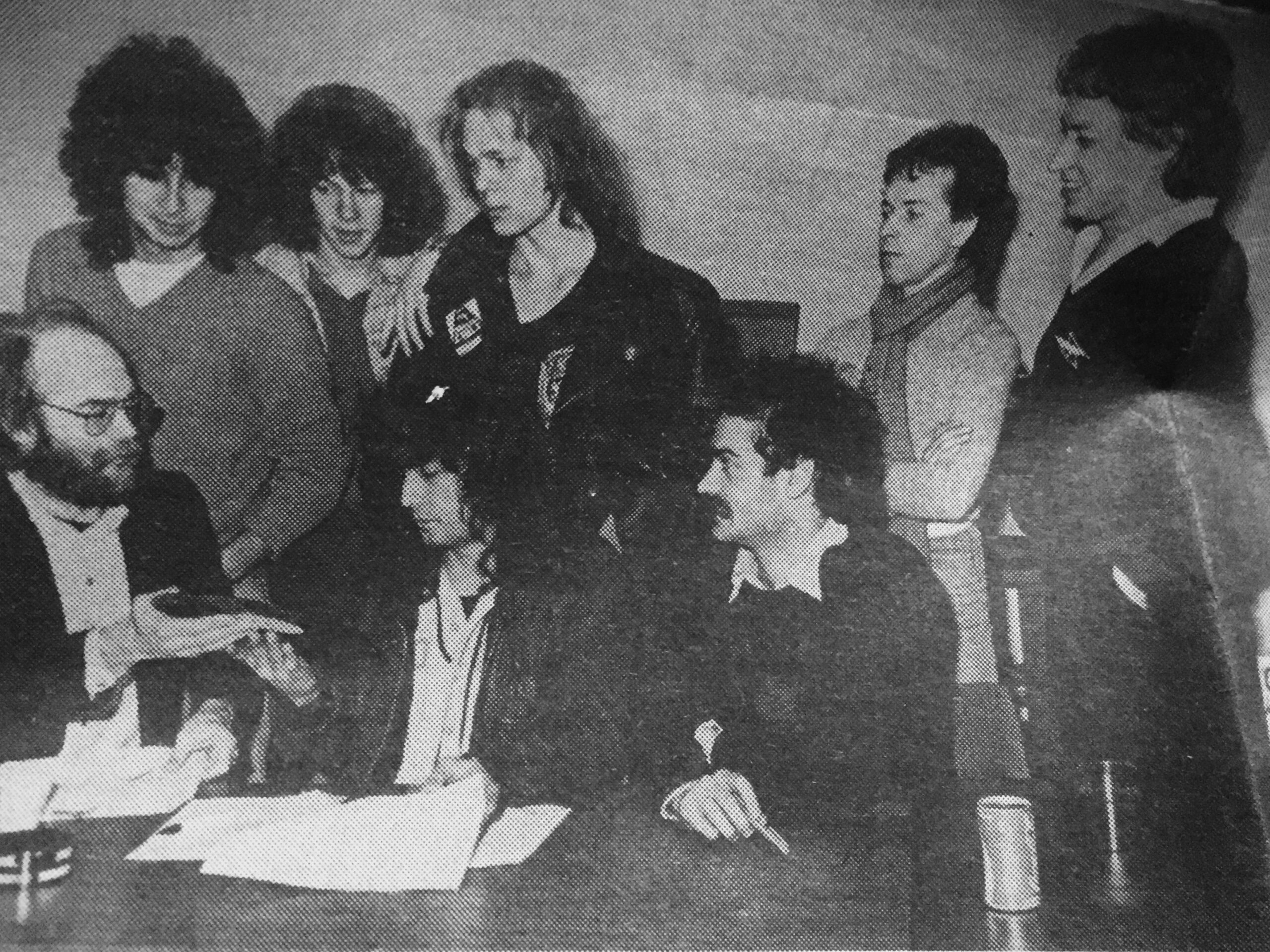 Signing record contract with Alfred Lagarde and Evert Wilbrink A&R man

,,Peter got Alfred Lagarde to produce us alongside the late top engineer Jan Schuurman (Herman Brood/Golden Earring). Being signed into the stable of Willem van Kooten of Red Bullet Music, we could reach the USA market and soon HC was played on many Metal shop stations across the USA with 4-star reviews in Hit Parader Magazine, Billboard and Kerrang. Then the big shows started coming, opening before Motörhead, Def Leppard, Whitesnake, Accept and Michael Schenker Group. It was the greatest time cruising the country in the borrowed Mercedes of fan club manager Margreet Karsemeyer's dad. It was rewarding to have accomplished my dream and be part of the music business against all odds of succeeding and being to rub shoulders with people you admired from afar.''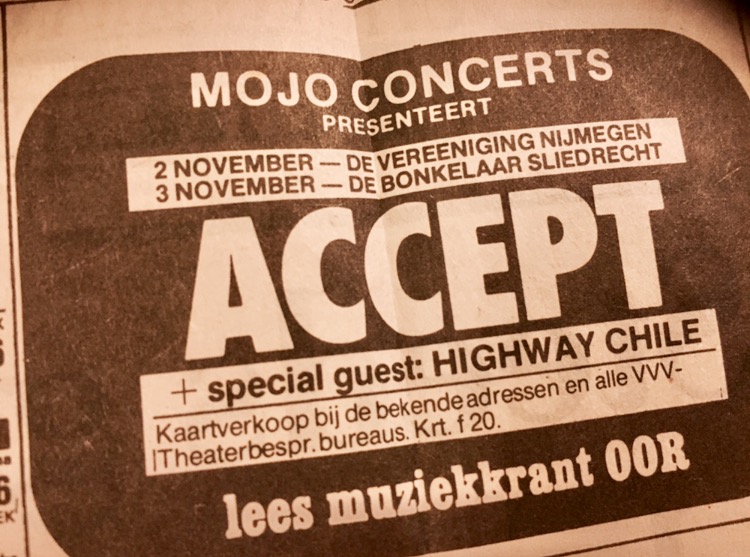 Touring with Accept

Why did you stop with Highway Chile?
,,To rephrase a quote from an American music journalist who loved HC, he was right on the money- "If it were not for Highway Chile being in Holland, they could have been stars…a household name". After 2 years playing the Benelux circuit, the band started to have doubts about itself. Key members started leaving the band, only to be replaced by force of management with members who decided a more commercial route was the key to success. Bringing in Golden Earring producer Shell Shellekens for the next albums was a mistake, who immediately tried to give us a more Earring-like sound. Great metal songs were shelved and replaced by poppy songs, which resulted in the failure known as `Rockarama'. I remember clearly singing those songs in the studio under great distress, knowing my heart was not into it. The album rerecorded with a different vocalist clearly flopped amongst fans. Regardless of being on the mighty Atlantic records label, it could not help the album. I decided to move to the USA to start my own band based on the platform of modest success that HC had in the USA. I started in Chicago under watch of Cheap Trick lawyer Linda Mensch. I was disappointed in the talent of musicians in that area and moved to New York under invitation of a local recording act " Guitar Pete's Axe Attack to record my vocals on the album `Nightmare' which was released on an independent label. From there on I started putting my own band together, catching the interest of AMI agency manager Rick Smith (John Waite/Aerosmith). By the time we started shopping a demo, the music of GRUNGE turned its destructive head and bands like Cinderella and Slaughter found themselves playing in clubs after being arena acts. At that point it was time to focus on a different career. I was burnt out, broke and disillusioned.''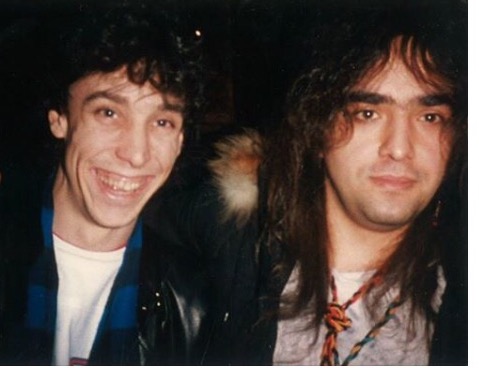 In the USA post Highway Chile with famous metal shop DJ "Fingers", Big HC fan.

Do you still feel connected to the rock and metal scene?
,,Yes, I always listen to Saxon, Lizzy and Priest in my spare time. I also officially will be releasing some songs I recorded a while back in the USA with producer Tim Biery of Frank Marino's Mahogany Rush (Canada) and Grammy nominated hard rock/flamenco guitar player Greg Reiter. I feel the interest is back for good hard rock music. You will be surprised how good this tape is, so stay tuned for a release on digital download media.''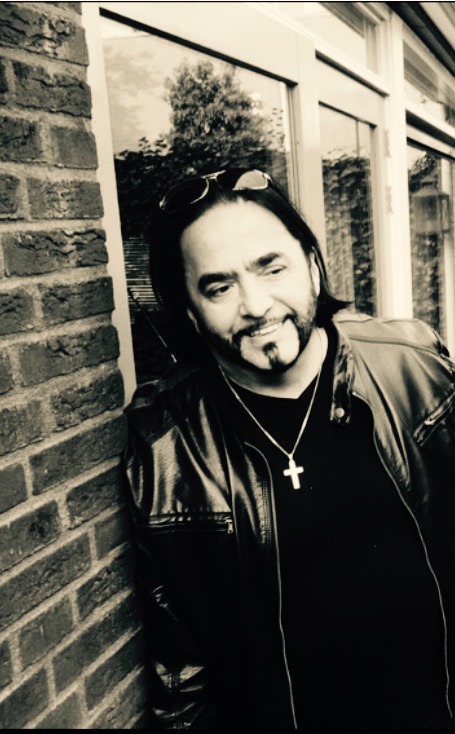 Still life in Holland 2016

FROM THE STAGE TO THE KITCHEN
How did you end up becoming Chef Armand in New York?
,,While I was playing in bands in the USA, I needed to survive and have income to fund my music projects. Like many other musicians I steered my artistic views in a different direction. I worked for many different culinary venues throughout the years and became good at it. I worked for big companies such as Marriot and Hilton and soon became a qualified Executive chef. I really enjoyed it compared to the music industry that tends to have many unreliable and substance-abusing folks. I was tired of baby-sitting and auditioning people. The hospitality business has an independent feel and a quality laced with a feeling of being on a pirate ship. There are many crazy folks in hospitality, but at least they are easier to replace versus band members. After years of hard work, I eventually wrote my first cookbooks and became a culinary TV personality/spokesperson on a national level.''

Did you always have a special interest in cooking and food before you became a Chef?
,,I guess being on the road and in the studio, we enjoyed the spoils of being a road warrior and dined at some nice restaurants. When I would go on vacation with my HC bass player buddy Rick Finck to Terschelling (NL), I was always cooking for our friends at the bungalow we rented. I had the feel for it and my mother was an amazing cook.''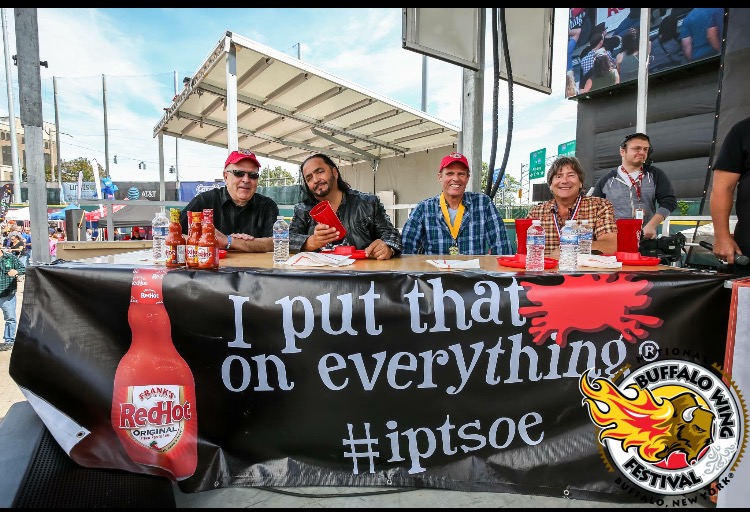 Professional food judging

What do you do as Chef Armand?
,,I have written 3 successful cookbooks: "Adirondack Cookbook", "Adirondack Cuisine" and international best-seller "Chicken Wings across America 150 ways". I was culinary editor for a successful magazine in NYC doing reviews and articles. For 4 years I was executive producer and host of Long Island's only food radio show "The Radio Gourmet" and host of a show on cablevision called "The Long Island Gourmet". In addition, I did a series with American Public TV broadcasting (PBS) based on my book "Adirondack Cuisine". Highlights of national shows were also segments on the food Network, Fox National news and The Today Show. A TV segment of myself also appeared in Japan on FUIJ news TV.
In addition, I have a consulting company "Culinary Support Group.com in which I travel around and help open restaurants. I am currently working on the first Dutch restaurant in upstate New York in Orange County. Yes…the area of the famous show "Orange County Choppers".''

What is the specialty/trademark of Chef Armand?
,,I tap into my Dutch heritage and introduce Dutch cooking flavours and techniques into my cuisine. On a different level, I try to save failing restaurants and nurse them back to health. I also perform research and development/recipes for international brands such as "Old Amsterdam Cheese" and "Jarlsberg".''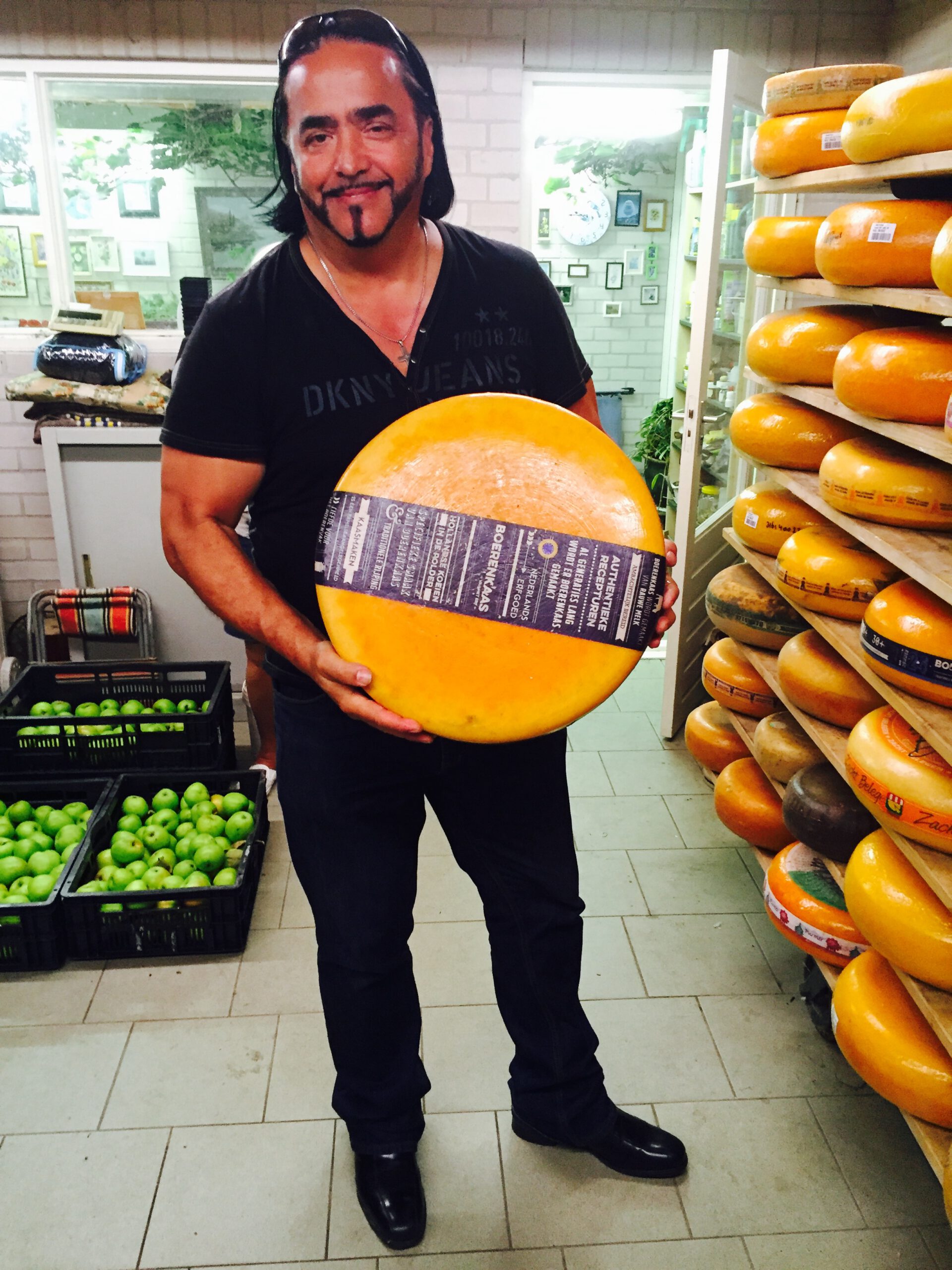 Dutch Cheese fan at Margreet Karsemeijer cheese warehouse

Do you still sing, maybe during cooking?
,,I am always practicing in my car listening to Pandora or Baars Classic Rock online, just in case I must jump on a stage somewhere. LOL, I keep getting requests from Dutch friends to do some cameos on stage with HC songs.''

Do you see similarities between writings songs/lyrics and writing recipes? And how do you create a good recipe?
,,Great question! To me as a song writer or a creative chef, you must possess talent and discipline paired with craziness and a touch of Peter Pan. That said, no rules and limitations…everything goes. Indeed, they are very similar.''

What do you like to cook when you invite friends over for dinner?
,,I used to have big barbecue parties, inviting friend and students. I would then wonder at the end of the evening if I can ever relax? Now I visit parties with a good bottle of wine from Spain, Dutch cheese and a prepared dish. I paid my dues.''

Is there an artist you would love to cook for?
,,This summer I have been involved with the catering at the "Center for the Arts" concert venue at the Original Woodstock festival location in Bethel Woods, NY. This summer many famous acts such as Rod Stewart, Styx, REO, Cheap Trick, Skynyrd, Sting and Foreigner enjoyed my culinary spoils. Regarding someone to cook for I would really enjoy cooking for the Golden Earring. They have good culinary chops and I always enjoyed hanging with them. I think they are amazing for surviving so long and HC had many links to them in the form of label, shared rehearsal space, Rinus playing on the 2nd album and inspiration.''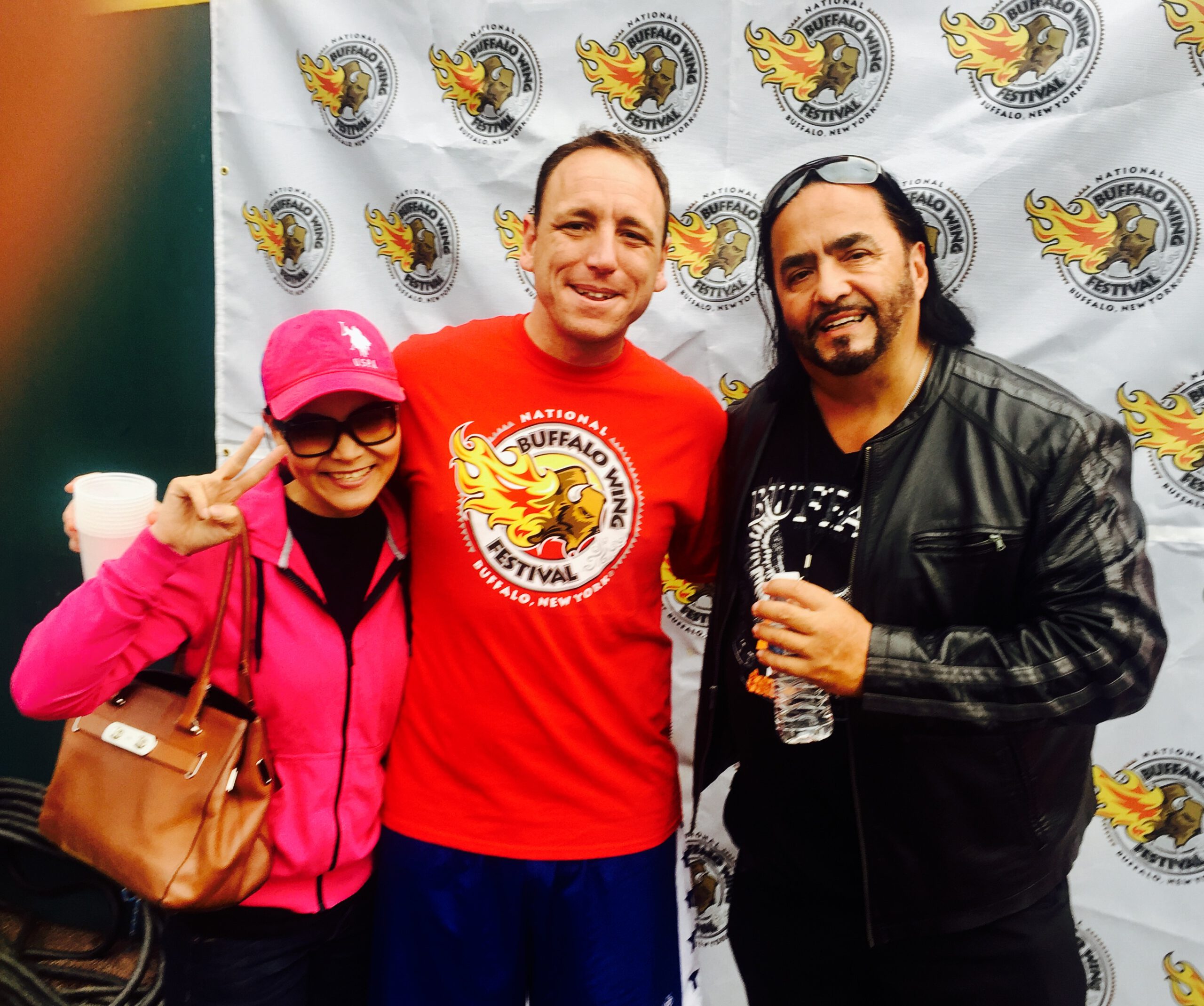 With world champion Nathan's hotdog champ Joey Chestnut & Sonya Thomas

As a chef, do you feel a responsibility to `teach' people awareness towards food and drinks?
,,At this point I am deeply embroiled in studying food as a healing source. I see Europe going down a slippery slope in terms of supermarkets selling massed produced foods. The disease rate is going up in Holland because of that and it is becoming too Americanized. Holland used to be a placed of "slow" foods; Home-grown, local and fresh with healing powers. I think it is important to alternate fun food with health food to have a good balance and understanding labelling and the source of a product. As an instance I try to have a warm drink at night of Honey, Apple cider vinegar, lemon and Ginger. It cleans you up and gives you great energy. Then the next day I will enjoy a bottle of 2011 Finca Antiqua Crianza Garnacha wine from Spain. Always the good with the bad…..[laughing].''

How do you feel about today's food industry?
,,It makes me think of the current music business. Many wannabees, but a lack of talent and durability. Everyone wants to be a TV chef now, intrigued by the celebrity status and shows. I clearly recall what a tremendous commitment it was for me to sign a record deal and keeping a band afloat. In my second career, the road to publishing my first book was hard and difficult. I flew into Chicago to the international book show on my own dime and hounded down publishers and agents until I had a deal. You must have the guts and the will to make it in any entertainment industry while keeping a head on your shoulders.''

In the music business there is a lot of competition? How is the competition in the Chef/food business?
,,Restaurants open and close because of bad partnerships. Some folks think they are a chef because they cook a nice pasta. In comparison with being a musician, being a chef is something you cannot learn in school. You must have talent, but also expose yourself to every scenario. Before HC had a record deal, I put the band on the road constantly and everywhere at any price. We were ready and able by the time we recorded our first album. In terms of my growth as a chef, I worked everywhere at hotels, NYC restaurants, off-premise catering, Country clubs, fine dining and corporate. Everywhere I picked up a new idea, technique and experience leading to where I am today.''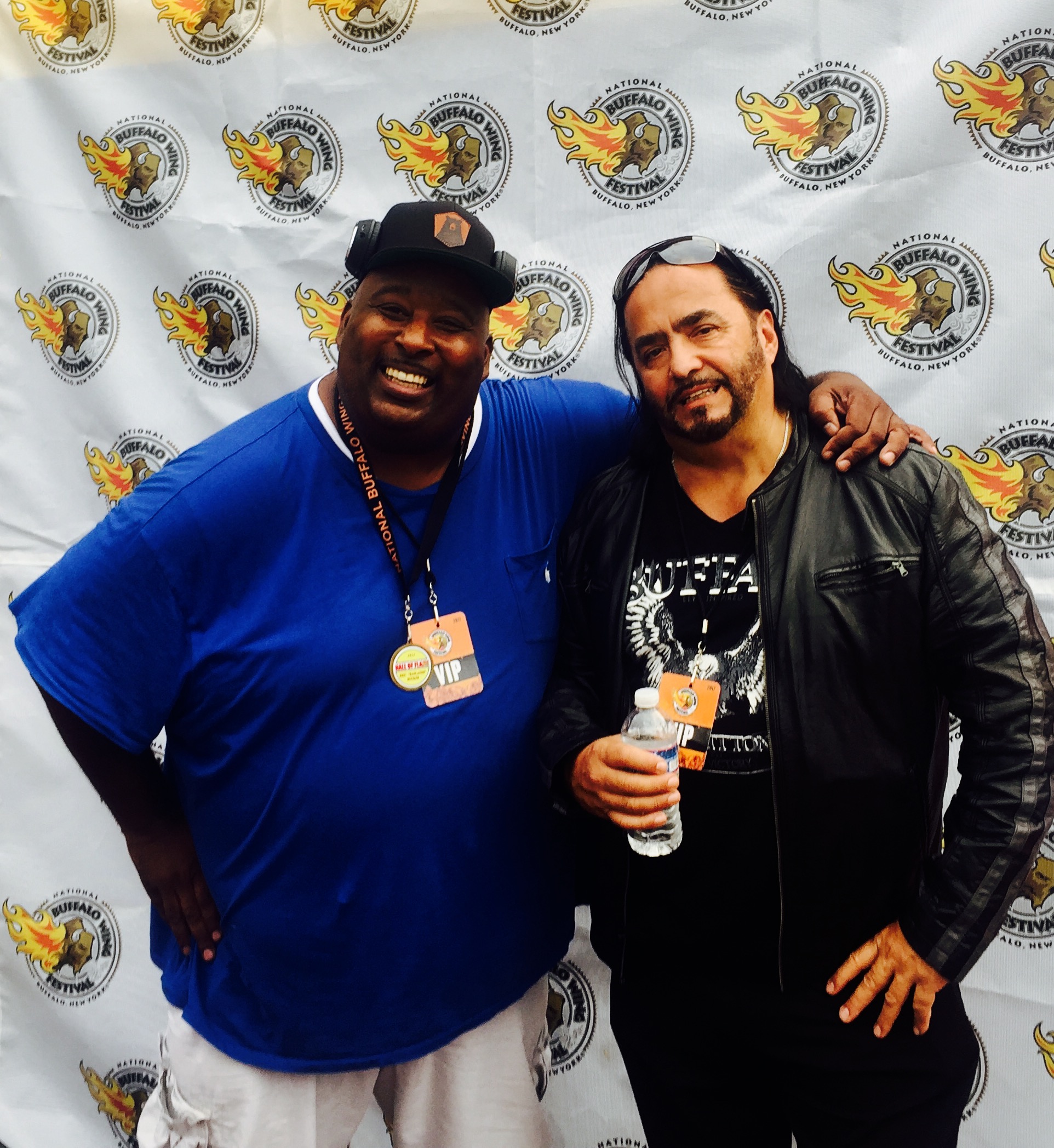 With rapper/eater Eric Badlands Booker

How do you feel about food served at festivals and concerts and lifestyle events these days…. Do you see certain trends?
,,There is a strong trend towards designer beers, food trucks and authentic BBQ. I must laugh about the American food truck mania. In Holland we had food trucks almost 25 years ago cruising our cobblestone streets with frites and apple fritters. Europe is and has always been a leading authority in food and style.''

What ambitions do you have for the next years?
,,I really look forward to the opening of the Dutch restaurant in upstate New York. I already have my famous Bitterballen lined up on the menu. I always love visiting Holland every year. I have fallen in love with the Dutch culture again; Lovely people, amazing architecture, delicious food and the world's greatest artists and inventors.''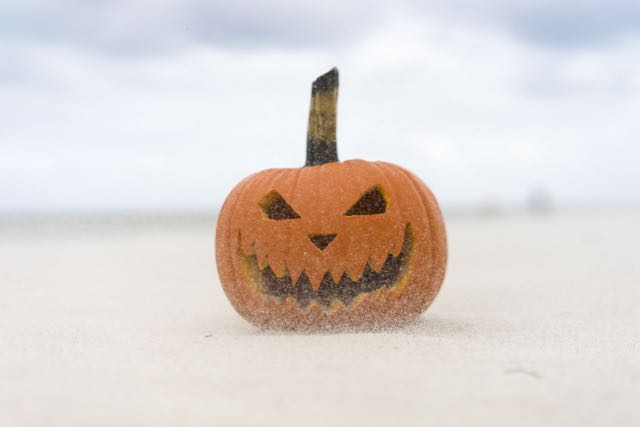 We are heading towards Halloween; do you have a cool spooky recipe for us?

HELL-THY HALLOWEEN ELIXIR
Ingredients:
1 cup (250 ml) coconut milk (more may be needed if smoothie is too thick)
½ cup (115 g) roasted pumpkin or butternut squash
1 peeled carrot chopped in chunks
½ peeled apple, in chunks
½ avocado, cut in chunks
1 tsp organic chia seeds
1 tbsp. raw organic honey
dash of cinnamon
Directions:
Wash and prepare ingredients. Fresh pumpkin or squash should be roasted beforehand, by placing them on a grease-roasting pan and baking at 350F/177C for 45 minutes or until soft. Cool down and scoop out the flesh and let cool. You can also buy already cubed product in store, which requires shorter roasting time.
Add ingredients to blender and blend on medium-high for 45-60 seconds or until well mixed.
Serve and enjoy!
—
Follow Armand van der Stigchel on Facebook and visit his website here.