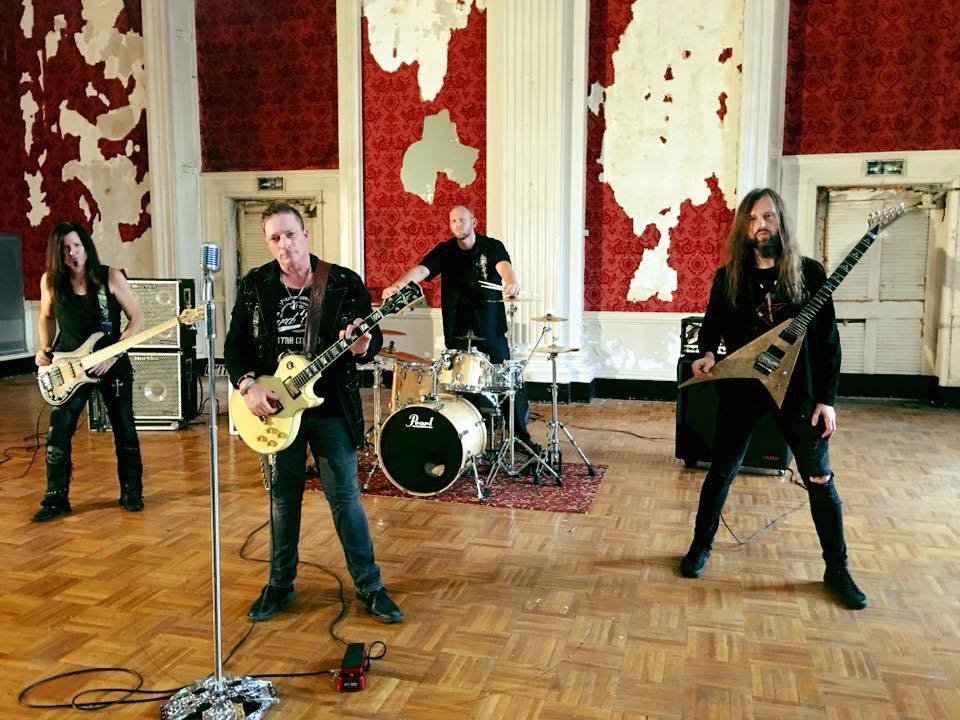 In The Spotlight: L.A.Y.N.E.
Q&A With Shawn Layne
Recently HeadBangers LifeStyle teamed up with the nice people of ReverbNation for the second time to give 5 new promising bands or artists a chance to extra promotion and exposure. We were overwhelmed by the number of bands that submitted their songs. Believe us when we say it was hard to choose because there were many promising bands and artists between them. At the end of the day we received almost 1200 submissions. Now it's time to put the winners in the spotlight. The fourth band we want to introduce to you is L.A.Y.N.E.
Hailing from Springfield, Massachusetts, L.A.Y.N.E. is New England's premier hard rock and heavy metal band. With a monster lineup of musicians with diverse experiences, they deliver high energy performances wherever they go and an assault of rhythmic, edgy, heartfelt songs worthy of mainstream radio.
The varied styles of Shinedown, Breaking Benjamin, Van Halen, Godsmack, Disturbed, Alice in Chains and Metallica molded Shawn's technique and keen sense of melody. In 2002 he and his band CO2 won the AT&T National Battle of the Bands Contest, which led to touring with Papa Roach, Night Ranger, Adema, L.A. Guns, Brett Michaels of Poison, Gary Hoey and Paul McCartney.


Led by singer/songwriter/guitarist Shawn Layne, L.A.Y.N.E. is not afraid to push the boundaries of what music can be.
High time for HeadBangers LifeStyle to contact the man behind the band: Shawn Layne, who is very passionate about his music and knows exactly what he wants.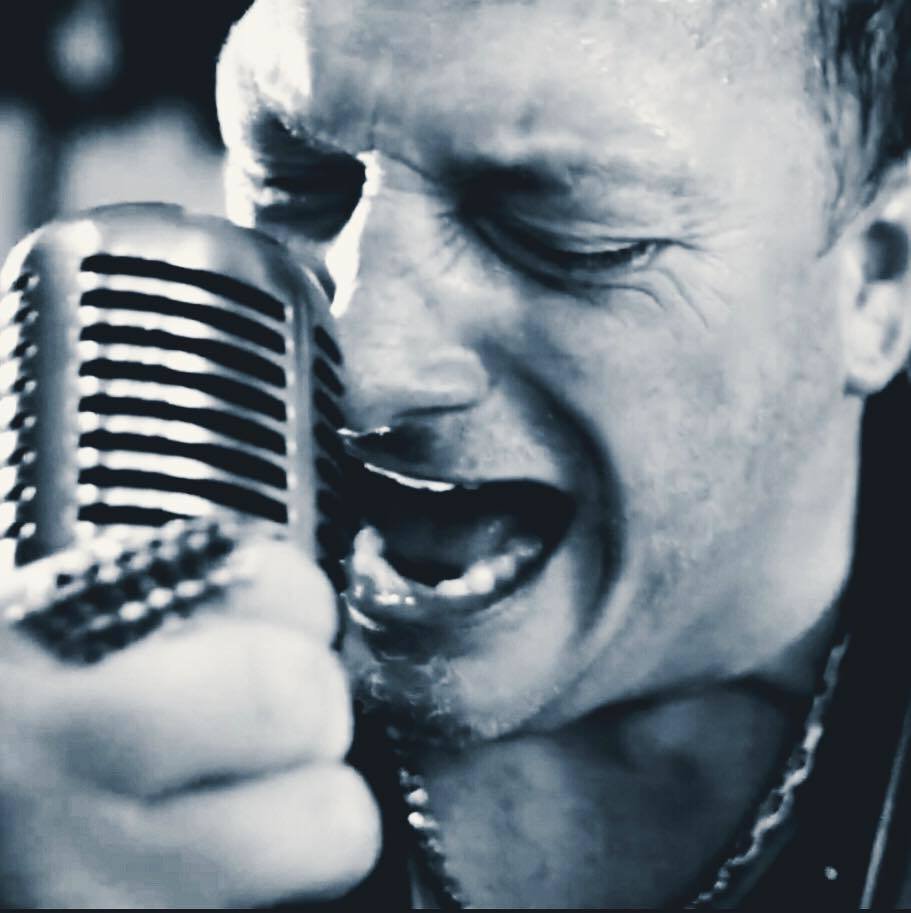 Singer, guitarist, composer Shawn Layne

Shawn, when did you start with L.A.Y.N.E. and how did you find the various members?
,,L.A.Y.N.E was officially formed in March of 2018. After my previous project in CO2 had disbanded, my producer (Jim Fogarty) sat me down and had a talk of me going out as a solo artist and finding players to accommodate that vision. I have to admit; I was a little reluctant at first and the thought was a little scary starting all over from ground zero again with a new band and name to brand! A lot of things had to be considered to take such a plunge (sound, branding, look, image overall). In thinking about this seriously I asked myself, if I was going to give this one last shot the name of the solo effort was going to have to be a name everyone remembered and to represent my musical legacy I will someday leave behind. It made sense to call it L.A.Y.N.E. and that's how that was born.
Finding the right musician lineup to support my vision and goals was quite the process for me. It was hard finding people who really take their musical crafts with passion and dedication this day in age. (It almost seems to be a dying breed)…
I needed a lineup that would not only support my writing style, but be able to execute it in a live situation professionally and energetically engaging to the crowd and not hide behind their instruments or recorded tracks playing live. Having previously played with many local musicians, I could not find the right mix of (the above mentioned) to fulfill that.
In the month of October 2017 I was hired as a fill in lead guitarist for a band called "Road Dawg" and supported "Super Troup", comprised of national recording artists Chas West of (singer of Bonham, Lynch Mob) Jason Cornwell (Bassist for Eric Martin of Mr. Big), Derrick Pontier drummer of (Great White) lastly Scott LaFlamme of (Bang Tango), when needed. Mostly on the East coast side.
While on tour I became pretty close friends with JC (Jason Cornwell). Honing his skill sets from the school of Berklee, I really dug his versatility and style, he and I gelled really well together. I proposed some ideas (rough musical ideas and prior music I had written) along with what I had envisioned for my musical journey to JC and expressed he really wanted to be part of this. Bass player acquired!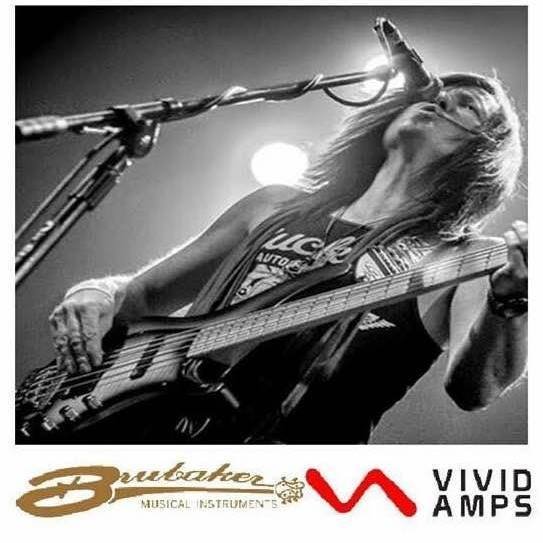 Bassist Jason Cornwell

My journey for the right guitarist was by far THE hardest to achieve. My style is unique and hard to find (like minded) guitarist. I needed to look way beyond the local circuit at this point. To understand the connection between Oli and myself, I need to take this story back to early 1990's when I first met Oli Herbert currently/formally (All That Remains guitarist) through mutual friends in the music circuit in Western Massachusetts. To keep this short, Oli and I had formed a (metal) project together over time, we did our thing for a while and we moved onto to other things like most musicians do. We kept in touch for a while and really grew and developed as guitarists quite a bit together over the years. That's really that's where our friendship developed over the years.
Fast forwarding to 2014, after not seeing him for many years as life gets in the way, I ran into Oli at a concert of all things and well, that started the reconnecting process to having conversations again, to hanging out when he was off tour from ATR. One night while at dinner and drinks together, I had mentioned what my new musical endeavor was going to be, kind of the same situation as with JC played him a few new things I was working on and he already knew what kind of musician I was. I remember telling Oli that the ONLY way people will take me seriously is if I come out of the gate strong and with a lineup that had established known players. I remember this like yesterday Oli then asked (so, are you asking me to take part in this?) And it really happened just like that. It would only be a part time thing for Oli as his priority was ATR and rightfully so! And so you have it, Oli was onboard!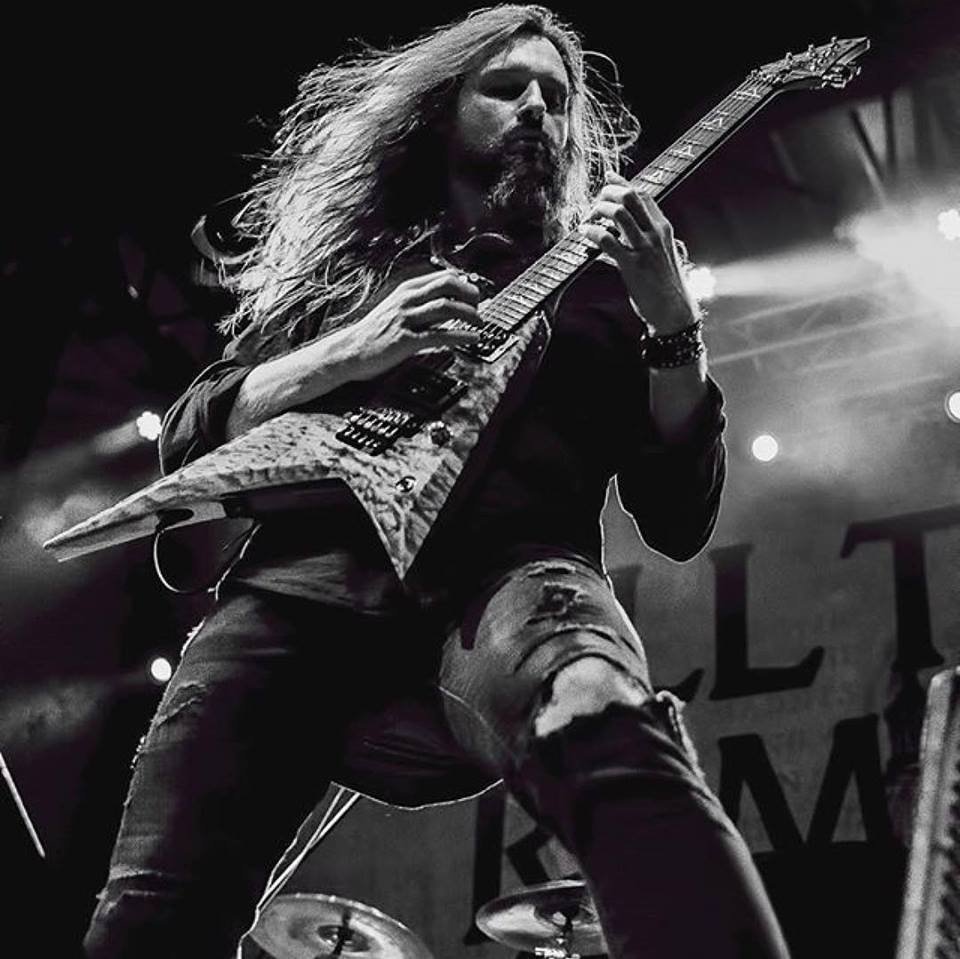 Guitarist Oli Herbert

At this point in time, myself, JC, Oli had agreed to really only be a (national tour supporting) band. I had full creative reign to write all the music, lyrics and we go record.
I still needed a drummer at this point; through our resources, we spoke with some really big guns some really interested but living on the other side of the states and touring with other bands made it hard for them to commit. Previously, I was in a local SEETHER tribute project believe it or not and had played with Kurt Shouse, a local drummer from Western, MA. A few beers later, 4 way conversations with the guys we had a line up. L.A.Y.N.E was born."
Drummer Kurt Shouse
How different is L.A.Y.N.E. compared to your earlier band CO2?
,,From a comparison perspective there really is no comparison. CO2 was a collaboration effort (to a point) where L.A.Y.N.E was my musical freedom to do what I creatively wanted with no restrictions on a bigger level with people that wanted the same thing. Just put quality music out."

In October of last year the music world was shocked by the unexpected death of All That Remains guitarist Oli Herbert, who also happened to be your guitarist. What impact did this have on L.A.Y.N.E. and the future plans?
,,This is a very tough and sensitive subject to discuss for me personally. Taking out the fact that we both played music; he was a very dear and good friend to me, losing him has heartbroken me sincerely. I still really can't come to grips that he is gone from our lives and so soon. Oli has touched the lives of many worldwide and had no enemies. In my eyes, that really can't be "replaced" in that sense. As far as writing and recording guitar parts, I can hold the fort for now as I have been but to answer this question L.A.Y.N.E has not found a "replacement". We will go on; when the time is right.
We will have to wait for the right guitarist to come along that can even come close to Oli Herbert both musically and personality."

You are the singer, guitarist, composer and the band is named after you. What is the input of the other members?
,,True statement; my foundation of a song is laid out and recorded (in a rough state) to a point where it is a solid structure. As you can imagine, that takes some time as I do not rush just to get a song out. I then bring the overall rough idea to the table when I am happy with the arrangements and vocal placements and we discuss what can be add to this or take away to make it even better. The ideas are jammed out, written down and re-recorded with the help of my producer Jim Fogarty. The guys track their parts."

What are the ingredients for a perfect L.A.Y.N.E. song?
,,All songs to me should have a vocal hook that sits in your head. To me, it's not the 1000mph guitar solo arpeggiating up and down the guitar neck or double bass drums kicking non-stop, it's the drive, the vocal hooks and most importantly, the passion and delivery of it all."

How important are the lyrics for the band and what are they representing?
,,The lyrics are very important. In most cases lyrics represents experiences in ones lives that become stories and platforms for the greatest songs you ever heard and love today. In the case of lyric writing for L.A.Y.N.E, that is the case."

Why should people listen to your music?
,,Great question, let's ask this…Why shouldn't they listen to new music in general? People today in most cases especially our older generations don't listen to new music which is sad. We like what we liked and that's it! We thrive on making radio worthy, ear catchy (Hard Rock/Metal) music with a message and a delivery that encourages you to drive very fast in your vehicles and gets you pumped up at the gym for your workouts!"

What do you want to achieve with L.A.Y.N.E.?
,,A legacy of great music made with people who loved their craft more than most things in life. With the hopes that others will find and experience what we left behind on our afterworld journeys."

What makes you different from other bands in the genre?
,,I've said this prior, in one word: Passion."

Describe your music in 3 sentences maximum.
,,1: L.A.Y.N.E music will get you lost in a harmonically-rich, heartfelt, bleeding with a fiery passion driving you to wanting to hear more!"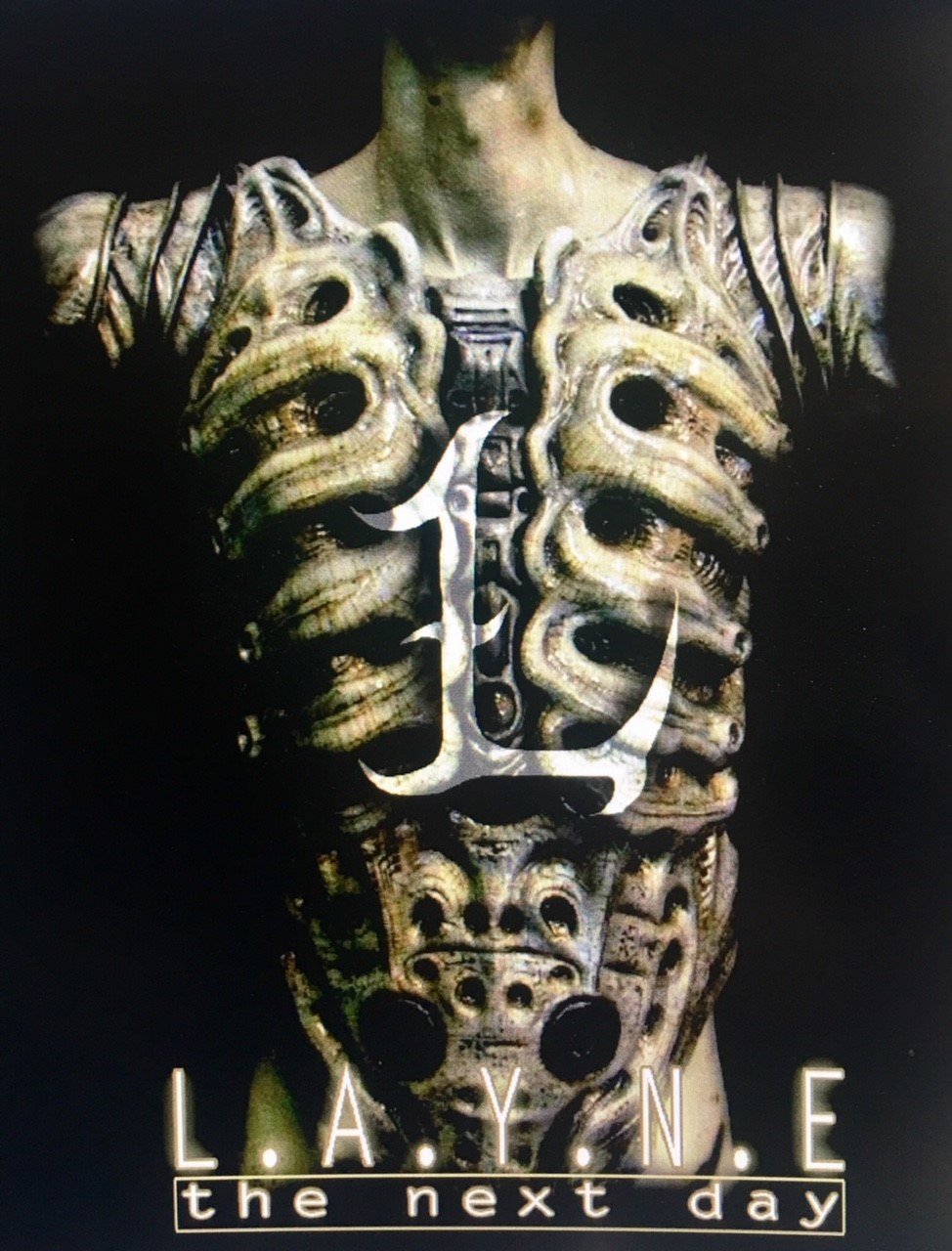 In the biography there is an album mentioned ('The Next Day'). What's the status of that?
,,We are tracking this as we speak! I can say that we are hopeful to get this completed in 2019. We are all working really hard on this."

What made you decide to (also) release your songs through platforms like ReverbNation?
,,It's not like it was back in the day where we had cassettes and mailing them to record labels and handing them out at shows with flyers… It's a pure digital world and we are small fish in a sea full of millions of other musicians like us fighting for a small chance to be heard with some recognition… We currently have been released on many platforms and other various types of places for a chance for our music to be heard.
Spotify, iTunes, Amazon Music, YouTube, Jango Radio to name a few. Also, our music is on over 200 various satellite stations worldwide. With no label support currently, we are footing this on our own 100% the old fashion way."

How important are social media and the internet for spreading the name of L.A.Y.N.E. and how do you use it?
,,It's very important as really that is all we have left to get the word out. We can't do it alone, and we realize that we need the help of our fans and friends to share their experiences with our music and videos to their friends as well. Please share!"

What was for you the reason to become a musician?
,,Randy Rhoads and Eddie Van Halen! I started playing guitar at the age of 11 and was hooked. When I heard EVH it was mind blowing, and then when I was exposed to the late Randy Rhoads, I was obsessed! At the time when I started to play MTV was really at its beginning and was the greatest thing I have ever seen! I still want to be on MTV and still want to play to a sold out arena crowd."

How far would you go for success?
,,I guess that's a two part question, 1 what is success? I have a real successful career and I have been blessed to play with some amazing musicians over the years! Very blessed what has happened to me so far! Everything else is a cherry topper.
Buying onto a tour – As the great Meatloaf would say "But we won't do that"."

What drives you as a band / musician?
,,Our drive is our passion with our love of music and our instruments then being able to perform that in front of you all. Hearing you all sing back our song! Amazing! People asking how we play that guitar part in a song. What's better than that?"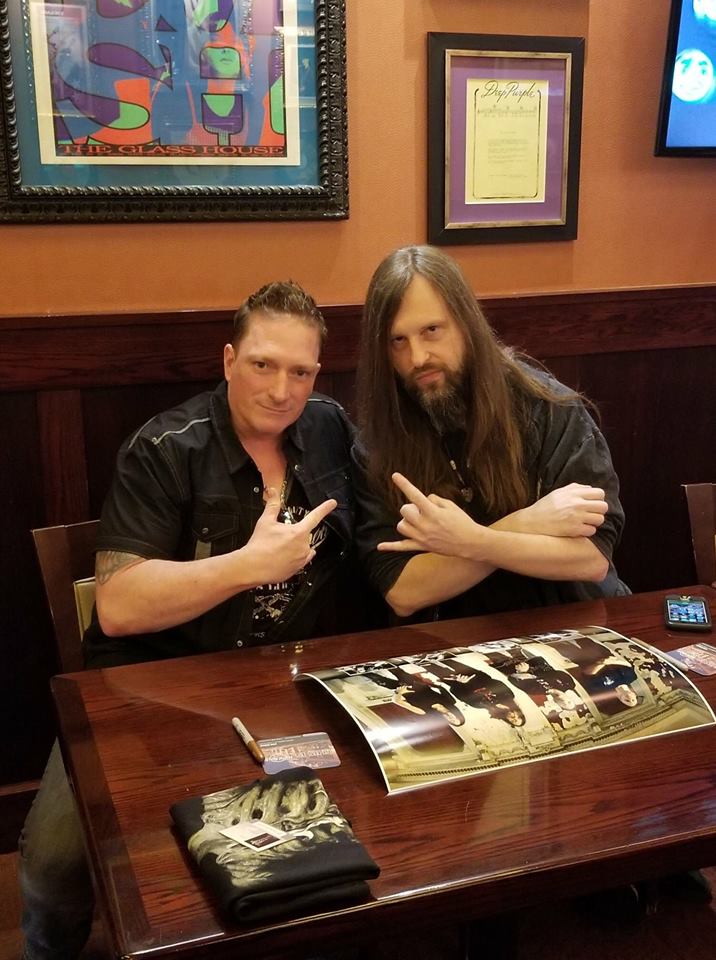 Shawn and Oli

What do you consider your biggest achievement so far?
,,God giving me the talent to being able to write, perform my music and stories out there for the world to hear. That's pretty amazing! I have won awards for song writing, had my music in WWF (world wrestling federation), and toured with some of the greatest bands. My biggest achievement would be to be that big band headlining that big stage."

How do you get your live shows?
,,Usually call, beg, and force our way on shows."

What can people expect when they come to see a L.A.Y.N.E. live show?
,,Passion, a lot of sweat, high energy, total crowd engagement and you all singing along!"

What is in the agenda for the band the upcoming months?
,,We are writing and recording currently. It's heavy, melodic and very excited have it come out in the New Year. We are hoping to have a tour to support that with other national acts."

Is there anything I forgot to ask or you want to share with your fans?
,,Thank you for your support."
—
Spotify link for CIRCUMSTANCE here

All photos from L.A.Y.N.E. Website and Facebook page