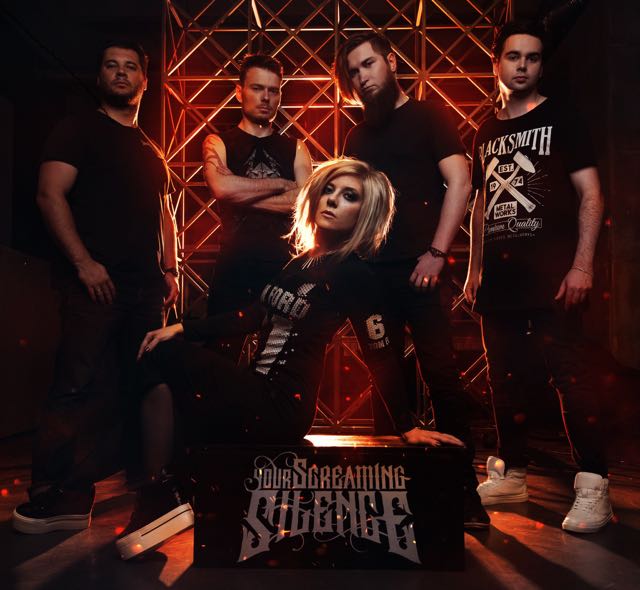 IN THE SPOTLIGHT: YOUR SCREAMING SILENCE
Q&A with singer and lyricist Natalia Kryukova
Recently HeadBangers LifeStyle teamed up with the nice people of ReverbNation to give 5 new promising bands or artists a chance to extra promotion and exposure. We were overwhelmed by the number of bands that submitted their songs. Believe us when we say it was hard to choose because there were many promising bands and artists between them. At the end of the day we received 1250 submissions and reached almost 800.000 people. Now it's time to put the winners in the spotlight. The third band we want to introduce to you is YOUR SCREAMING SILENCE from Moscow, Russia.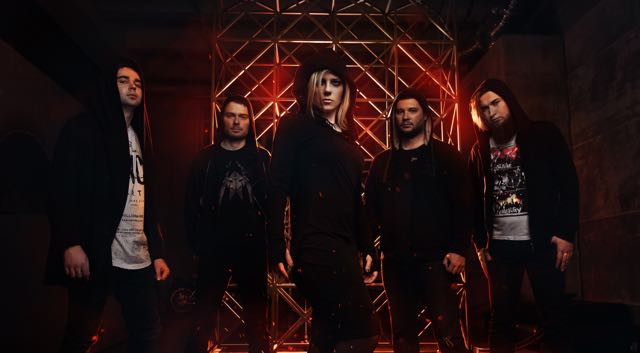 The Russian rock and metal scene is growing and blooming these days and one of the bands that stand out, having a lot of potential and international allure is the post hardcore band Your Screaming Silence. The group was founded 7 years ago by the two friends Natalia Kryukova [singer/screamer, lyricist] and Eugene Lapshin [guitarist, composer], who took their time to develop their sound and to find the right band mates. Fully aware of the competition that's out there, this ambitious 5-piece stick to their plan firmly. Step by step they try to win the hearts of their audience, to get their fans ready for a debut CD release in the [near] future. HeadBangers LifeStyle asked the charming front lady Natalia Kryukova a few questions as an introduction to the HBLS readers.

,,We believe that Your Screaming Silence has a great potential as a rock band", Natalia Kryukova


First of all: why should people listen to your music?
,,It is indeed a good question! We try to balance between heavy grooves and being melodic. Our music is an unusual combination of heavy guitar riffs and uniquely beautiful female vocals. It will lead you through the darkest corners of your soul where your screaming silence is hidden and will help you find the way out! Intriguing, huh? Actually we stand out from a large number of post-hardcore bands by mixing different styles the way we can reach a wider audience. Everyone can find in our music something what he or she likes most!"
What do you want to achieve with Your Screaming Silence?
,,We believe that Your Screaming Silence has a great potential as a rock band. Just like any other musicians we want to be heard and to be recognizabe all over the world and win as many hearts as possible in this overflowing world of great music. For the moment we are growing up professionally, finding our style and sound. So far we are preparing material for the first CD. As a long-term plan we dream of touring across the US and Europe."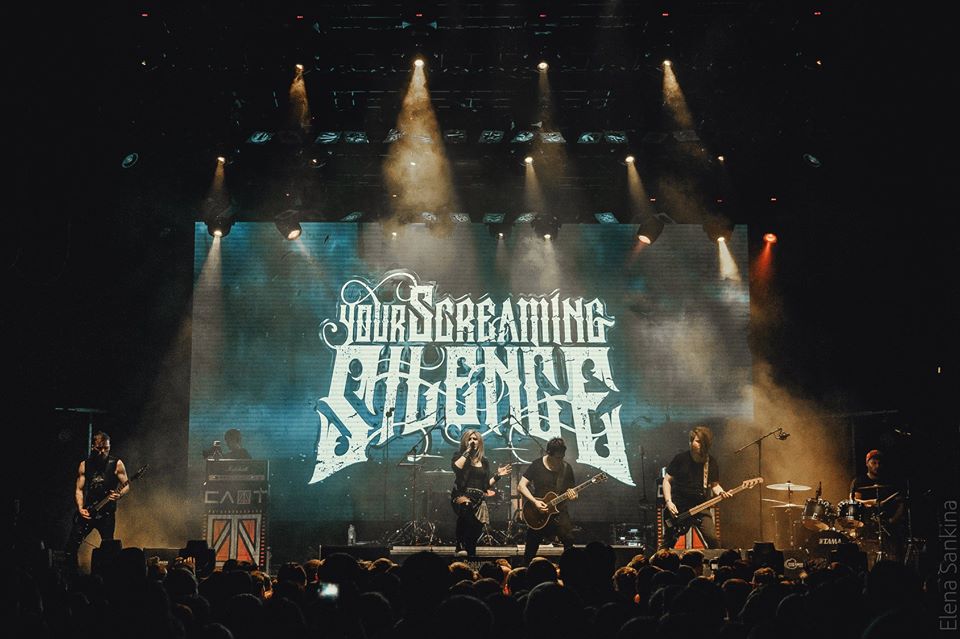 What makes you different from other bands in the genre?

,,We work thoroughly on every track in order to achieve the best possible result – this by far affects the time spent. However we are keen to deliver the best sound and production as well as reflect all the ideas we want to put into our songs. While creating our music we always try to keep balance between melody and heavy guitar riffs. And the secret weapon of Your Screaming Silence is our unique vocals that make our music distinctive not only in our genre but generally in music."




Describe your music in 3 sentences maximum?

,,It heals. It inspires. It calms the demons that live inside."




Coming from Moscow, Russia, is that in any way reflecting in your music and attitude as a band?

,,We try to stay away from politics and religion and concentrate more on personal and emotional energy in our songs. Thus the places where we were born and have grown up are reflecting in our music undoubtedly as part of the stories narrated in our songs. For the past decade the Russian rock stage has dramatically progressed. Lots of really good bands with their distinctiveness have drawn the attention from both Russian and foreign audiences. So it is a good challenge for us to emerge between such bands and to create our own personality."


,,Today social media is the main way to come into the spotlight", Natalia Kryukova



Is metal music accepted and popular in your country?

,,Actually it is, rock music and metal in particular is rather popular here in Russia. But the Russian metal stage is quite different from what it used to be in the 90s, when there was a strict distinction between metalheads and hip-hop fans. Nowadays rock music becomes more experimenal, it's a fusion of electronics, heavy guitars and groovy drums – thus Russia is in line with global trends or even defines them in some aspects. However, compared to Europe and the US, we should say that the fans are rarely above their 30s, while western fans are more mature with much more experience in perception of rock music in general. Nevertheless the Russian metal community is alive and healthy and will always be! As proof we can say that many western bands play sold out shows in different Russian cities, spending days to get from one venue to another."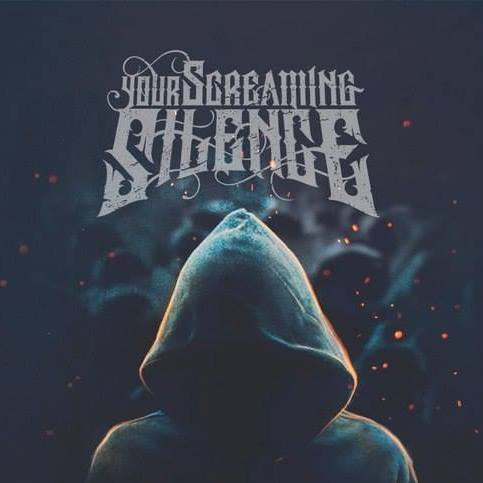 What made you decide to (also) release your songs through platforms like ReverbNation?

,,When it comes to band promotion we try to use all of the modern ways and ReverbNation is surely one of them. It's really cool that there are such services as ReverbNation that let you manage and promote your music all around the world without even leaving your home! People already got used to it and take it for granted, but we still remember the times when we copied our friends' old audiotapes with music we loved or waited for our favourite song to be played on radio to record it. All hail to science and technological progress!"



How important are social media and Internet for spreading the name of Your Screaming Silence and how do you use it?

,,Today social media is the main way to come into the spotlight. All the events we have, such as upcoming gigs, single releases, band photoshoot, video presentation etc. are reflected in our accounts on social networks. That is how our audience acquaint themselves with our music, come to our live shows and follow the updates in our music. As a band from Russia we mostly promote ourselves in a Russian network called "Vk.com", that was created more than a decade ago as an alternative to facebook and expanded to the biggest social network in Europe. We also try to keep our YouTube channel, Facebook and Instagram pages alive."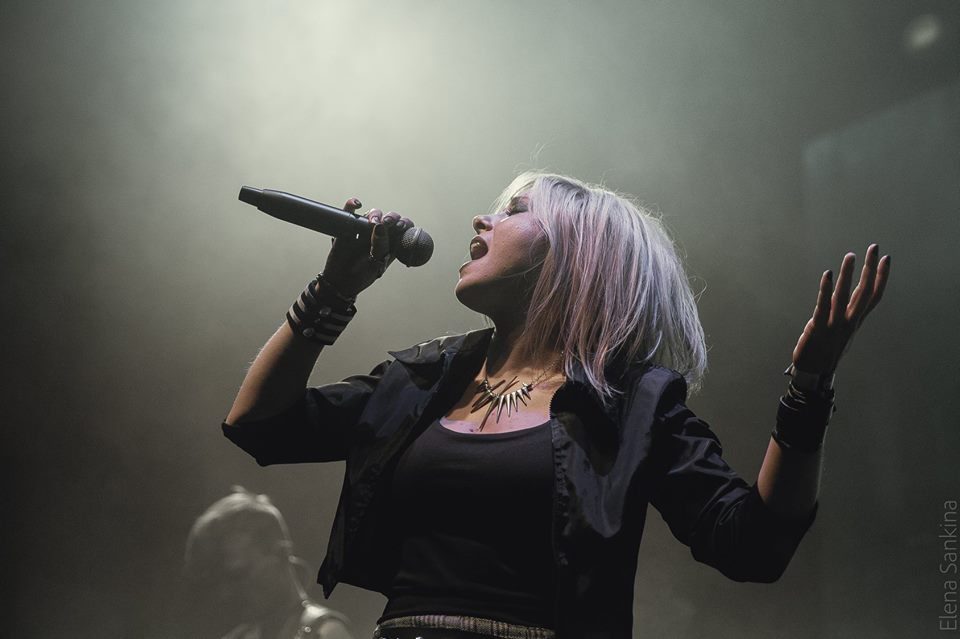 How and when did you guys meet?

,,Our band was founded by two friends, Eugene Lapshin [guitar, composer] and myself, Natalia Kryukova [vocals, lyricist]. We met each other online 7 years ago on one of the Russian music internet forums "musicforums.ru". It took four years to find the style and sound for the band and to improve vocal and playing skills. In the end of the year 2015 we started to look for the rest of musicians for the band, who we finally met at a party of so-called "Rock Jam Community". It is a society of musicians in Moscow where people meet each other on stage for the first time and play world famous rock hits. So this is how Roman Voronin [drums], Andrey Borisenko [bass] and Artem Kurnosenko [lead guitar] joined the band."

,,We believe that our music helps people to live through some hard times", Natalia Kryukova



You only released 5 singles via Itunes Apple so far. Why haven't you released a CD or EP yet and will you anytime soon?

,,We decided to pave the way for our debut record. The idea was to release one single every 3 months accompanying it with a good promoting action. So when we pretty much have warmed up our audience's appetite with singles we will surely release our CD. But first things first: the next single to be released is called ,,Time". We will announce it very soon, stay tuned!"



How important are the lyrics for the band and what are they representing?

,,Some bands, especially the ones which are not from english-speaking countries, fill their lyrics with some nonsense just to sound like a famous western band among their local audience. But this is not our way. Actually lyrics are very important part of our music. They have common conception with the name of the band Your Screaming Silence. Every song is a short story about some difficult situations people face sooner or later. For example, the song ,,Let It Go" touches on the topic of insult. The faster we forgive and let go our wounds the faster we start to approach happiness. The main idea of the song ,,Part Of The Plan" is that sometimes a man has to live through pain to purify himself and to find his own path. The most popular song for the moment is ,,You Don't Care". This song is about a misfit who survives through humiliation and mockeries and tries to stand out alone. Our acoustic single ,,The Final Round" is about betrayal in relationships. So you know, when someone gets ill he goes to a doctor, but when he has emotional pain then music can help. We believe that our music helps people to live through some hard times."



How far would you go for success?

,,We will do our best to succeed, although the road is hard and thorny. We always try to set some reachable goals and achieve it step by step. We stand strong and face all the challenges together supporting each other."

,,Keeping a good relationship within the team is a key to success", Natalia Kryukova



What drives you as a band?

,,Music is our passion. And we know that we can give to the world something new that did not exist before us. Our fans support us in this journey, they inspire us to move on and give us confidence that the way we have chosen is the right way. But nowadays making good music only is not enough – you should work on marketing, develop in terms of sound and equipment you use, to deliver the best possible result. Each member has it's own area which covers different aspects of the band's development. Keeping a good relationship within the team is a key to success – only a friendly and respectful atmosphere let us move the band forward."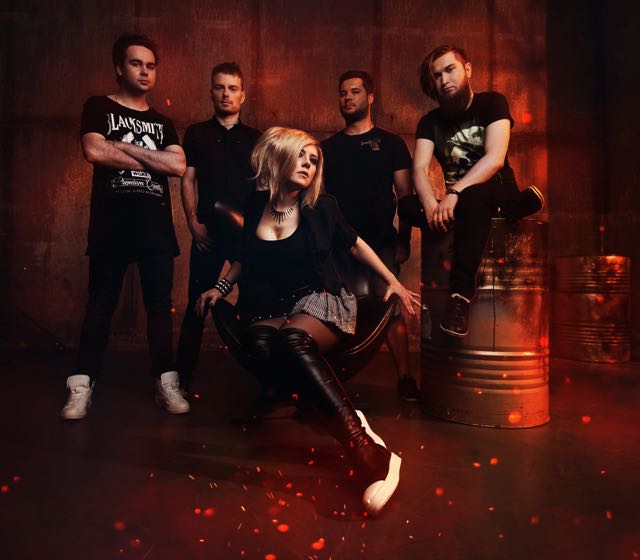 Your biggest achievement so far?
,,We would not call it as an achievement, it is more like milestones on our road. These are the stories that our fans share with us about the impact our music had on their lives and how it helped them to live through some hard times. These stories are very touching and inspiring for us. As for some key events in our band's life, we are proud of our opening act show we had a month ago for one of the most famous Russian alternative band named Slot as we received some really wide acclaim from their fans. But we believe that our biggest achievement is yet to come!"



How do you get your live shows?

,,Well, no secrets to share here. We send requests to different festivals and metal gigs. At the same time diferent concert agencies offer us to perform in certain venues. Sometimes our friends from other bands invite us to support their gigs. This is one of the reasons why it is so important to have friends in the music world."

What can people expect when they go to a Your Screaming Silence concert?
,,Preparing for a concert is a very serious task for all of us. We focus on our set list, we think through all the movements and the way we look. Every single detail is important. So when we come on stage we know exactly what to do and what to say. We try to impress people on live shows with our creativity and coordination. There is an important attribute we use on every single show – a badass handmade black box with band logo on it used as podium by me as a vocalist."



What is in the agenda for the band the upcoming months?

,,We plan to release 2 new singles this summer. After that we will start to prepare ouselves for a headline show which will take place in Moscow this fall with a support of our friendly bands. So if you are planning to visit Moscow this fall don't forget to come to our show!"
Follow Your Screaming Silence on Facebook, Instagram, YouTube, Reverbnation and VK.