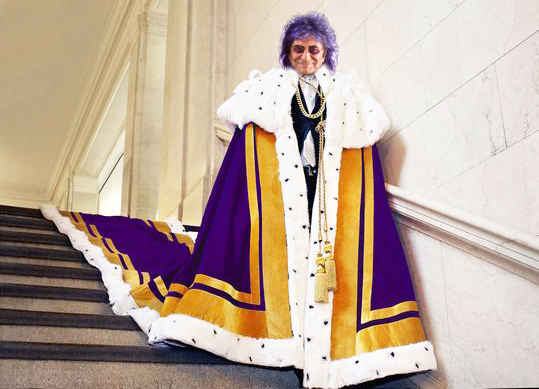 JIM PETERIK & WORLD STAGE
Rock Royalty
I previously referred to Jim Peterik as rock royalty. The man is one of the driving forces behind the American rockers IDES OF MARCH, whom's "Vehicle" is still one of rock's finest tracks to date, and Mr. Peterik is the main contributor of some of the most powerful rock anthems of the 80's with his band SURVIVOR. And song writing has always been the red line through Jim's life. Not only did he stack successes upon another, he also contributed and co-wrote memorable tracks with a incredibly long list of classic acts such as 38 SPECIAL, VANZANT, BRIAN WILSON, THE BEACH BOYS, LYNYRD SKYNYRD, BLACKHAWK, CHEAP TRICK, SAMMY HAGAR, REO SPEEDWAGON, etc. etc. Fusing his unstoppable song writing stream, he keeps adding to his catalogue, and most recently he brought together rock alumni's from his long career to lend their talents for the new WORLD STAGE album `Winds of Change'. A handful of classics in the making, with his musical friends adding their specific vocal sounds to Peterik's tailor cut hymns. Edwin van Hoof of the HeadBangers LifeStyle team found time to listen to the man in purple.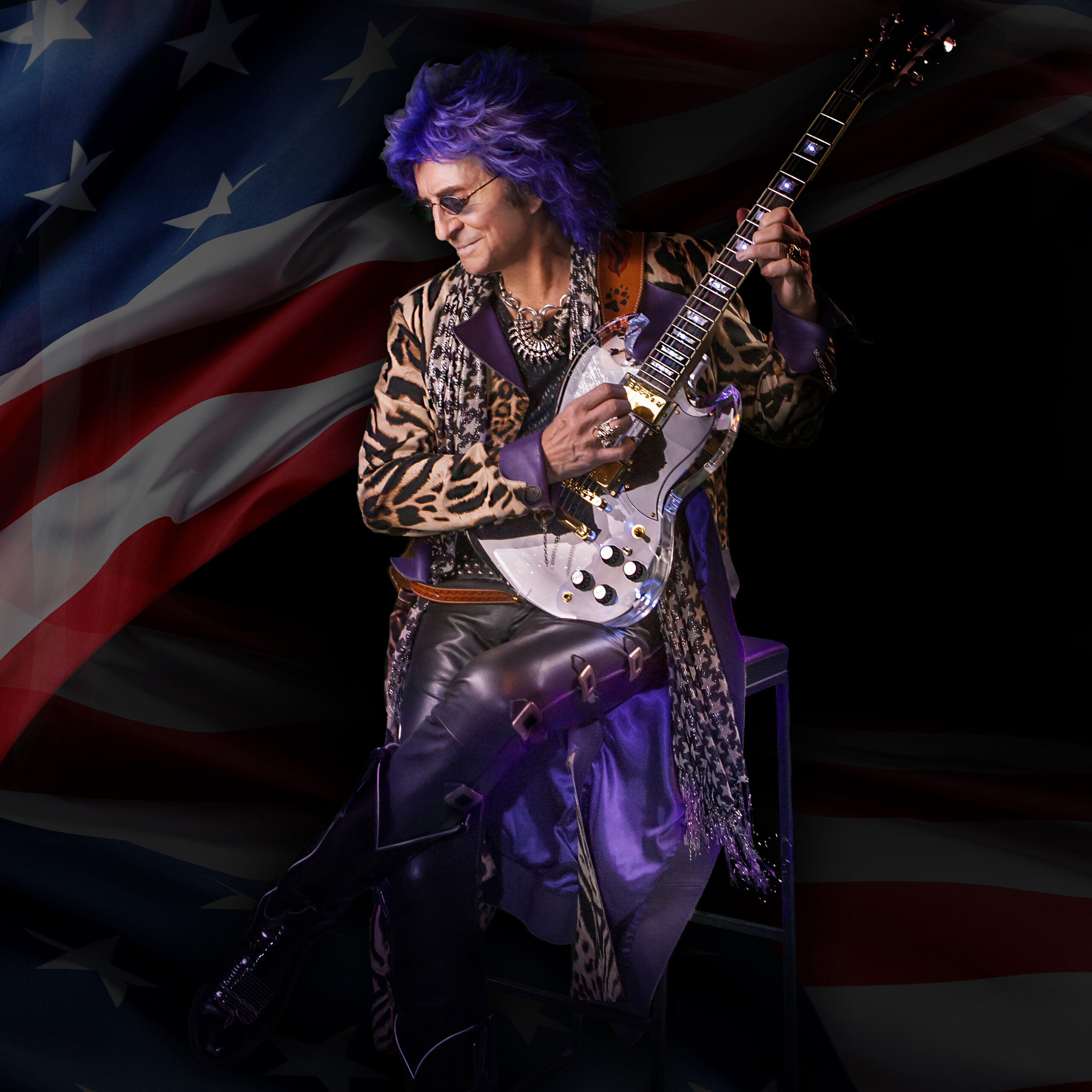 Photo by Kristie Mayfair Schram

Hello Jim, thank you for taking time out to answer our questions.
The new World Stage album `Winds Of Change' features a wide array of vocalists and musical talents you have worked with in the past. Can you let us know how the initial World Stage idea came together?
,,Hi Edwin! It had been nearly 20 years since the release of my first World Stage Album. I received a phone call from Serafino Perugino, head of Frontiers records saying; "Maestro, isn't it time for your follow up?" LOL! I totally agreed and got very inspired very quickly. I started making calls to some of my best friends and greatest singers and writers I know. Every person said, "yes let's do it". I felt very lucky.''

How did the first outlines of World Stage take shape back then?
,,When I parted company with Survivor in 1996, I imagined a group of some of the best friends I had met through my many years in the business of rock & roll. Musicians I toured with, written with, or simply gotten to know. I started with my close friend Dennis DeYoung (Styx), then Don Barnes of 38 Special came aboard, followed by the great Buddy Guy, Kevin Cronin (REO Speedwagon) and Kelly Keagy (NightRanger) joined, and so many more.''

In between his schedules Jim produces and records albums with his band PRIDE OF LIONS, as well as he did later record with vocalist Marc Scherer the SCHERER album `Risk Everything' and his SCHERER/BATTEN release `Battlezone'. His agenda is packed solid and in those days he also kept working closely together with his friends JIMI JAMISON (R.I.P) and KELLY KEAGY (`Time Passes', `I'm Alive') before diving head first into his solo career again with the immaculate `Above The Storm' and his Lifeforce project.

You recorded the `Above The Storm' album soon after the releases of World Stage and it was surprising to see you did not rely on the help of an all star collection of stellar musicians.
,,`Above The Storm' was very much a personal album for me. Straight from the heart. I didn't want to rely on other singers and did a lot of the guitar work myself. It's pretty stripped down compared to the lavish production of Pride Of Lions or World Stage.''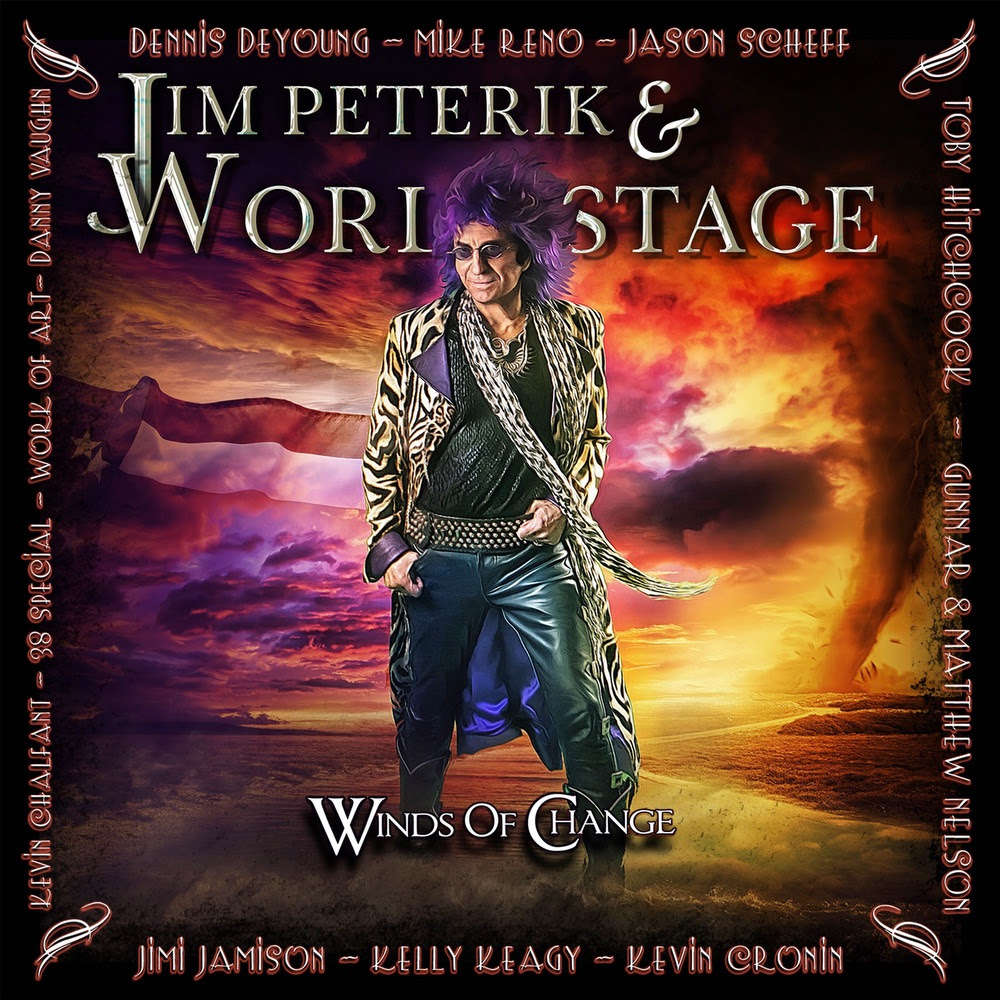 You toured consistently with the World Stage project and recorded the live album `Rock America: Smash Hits Live' as well, but why took it so long for a 2nd album to land on our desk?
,,It's very difficult to coordinate everyone's schedules for a common cause like World Stage especially with touring musicians. Finally the stars (so to speak) aligned. LOL!''

Then… How did the line up for this new album get selected?
,,I basically started making calls to some of my all time favourite artists; many of whom were also on the first World Stage album. Everyone said yes!''

I noticed there's some tracks that seem tailor cut for their specific vocalists… Mike Reno's track has the typical Loverboy ingredients; Kevin's song could have been on any of the first REO albums. Did you craft the bodywork specifically for the vocalists?
,,One of my specialties as a songwriter is to tap into the style and vibe of a particular artist. On this album, with only a few exceptions, I was in the same room with the artist. Like the old days before digital tech made it quite easy to compose songs long distance. It's usually better to catch the vibe in the same room/ face to face. Guitar to Guitar.''

One of the vibes caught is that of the heydays of American pomp rock, his collaboration with his long time friend Dennis DeYoung of Styx. Living only one city apart, both managed to free time to recreate the magic and grandeur of DeYoung's elusive past. With Peterik indeed being able to tap into the style and vibe of his recording partners, he and Dennis together managed to revive the benchmark sound of one of America's persistently running rock machines. ,,Proof of Heaven'' features Dennis' typical sound and breathes the grandeur of his most glorious past when he and Styx were selling out US' biggest arena's. The song is a captivating pomp rock anthem with swirling keys and larger than live sound, that twists with progressive elements. We want to dive deeper into the process.

One of the examples of reviving the vocalist's heydays is ,,Proof Of Heaven" sung by Dennis, which has Styx' biggest successes written all over it. How did this song get together?
,,This is a song we were working on to be a part of his solo album, which I am working with him on. When I asked him to take part in World Stage he very generously said "Let's finish up ,,Proof Of Heaven" and get it recorded!" I couldn't believe my good fortunes, as it was one of my favourite songs we had been working on.''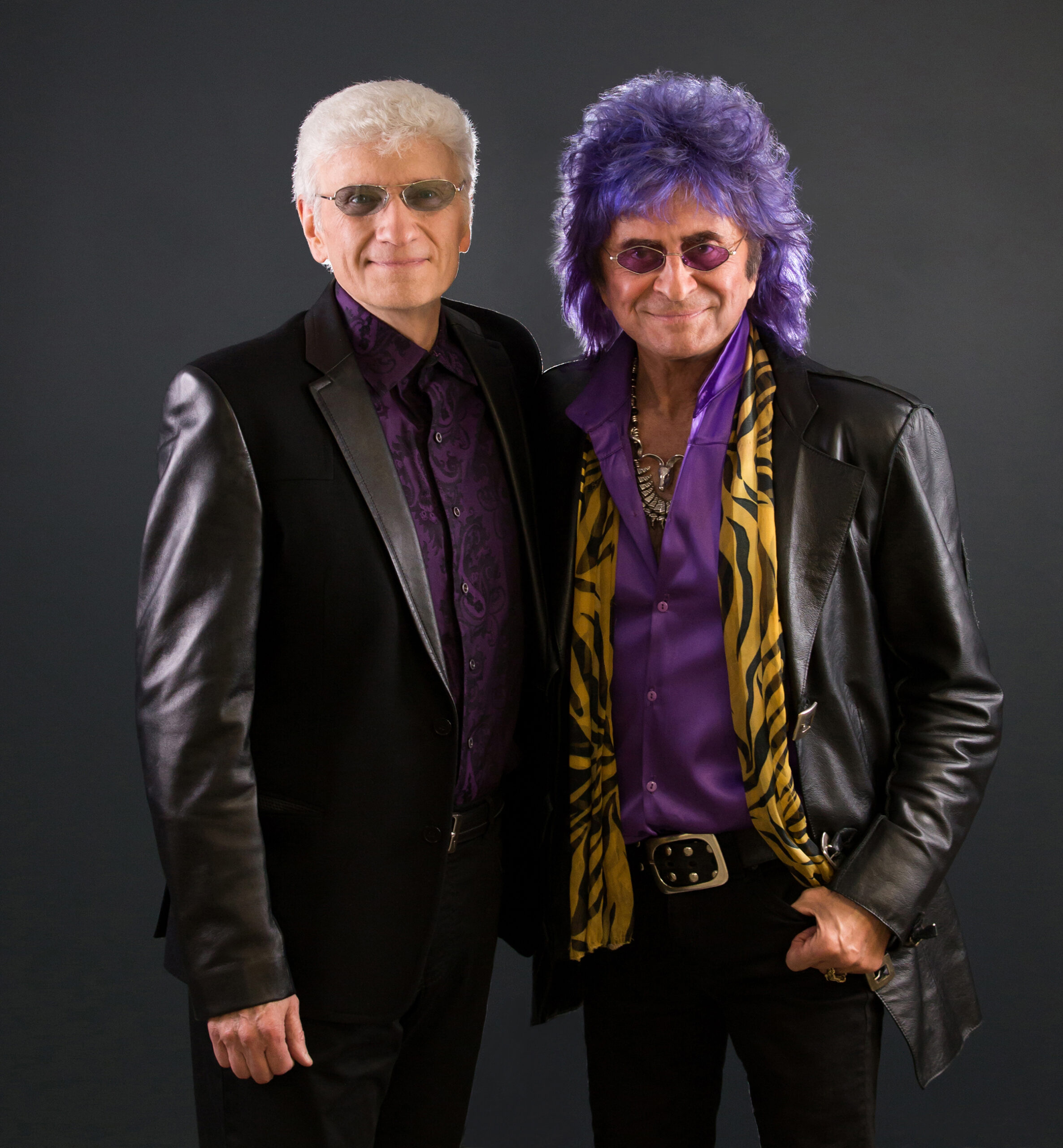 Dennis DeYoung and Jim Peterik-Photo by Kristie Mayfair Schram

You and Dennis go way back and are good friends, how was it to record together?
,,I'm still pinching myself. It was a blast as you can see in the camaraderie between us as we performed the song in the video. It was like a reunion of old friends. I have the utmost respect for Dennis as a musician and as a person.''

How much of his own ideas were embedded in the song?
,,Every collaboration is a sum of parts but you can easily hear Dennis's style loud and clear. But the magic in the room is the third invisible writer. It's alchemy really.''

The track could have easily been featured on the prestigious `Paradise Theater' album or on `Cornerstone'. Was it a specific choice to write it as such?
,,Dennis is currently embracing the style and vibe that was such a huge part of the Styx sound. I was constantly encouraging him not to be afraid of that sound he helped to create. ,,Proof Of Heaven" is a great example of that.''

With Kevin Chalfant you recorded a song in the vein of your classic Survivor days. With Kevin always compared to the Journey vocalists sound wise, was this by intent? (Many, and I, might expected a more Journey / The Storm reminiscent track)
,,Our only intention was to write a great song irrespective of what group it might sound like. I do hear echoes of both bands in ,,Sometimes You Just Want More".''

Though Chalfant swings in a different direction as we might expect, Jim himself also appears to have a trick or two up his sleeve. Less predictable and likely is his collaboration with the Nelson twins. An unexpected collaboration revealing another side of Jim widely varied skills as a songwriter and composer.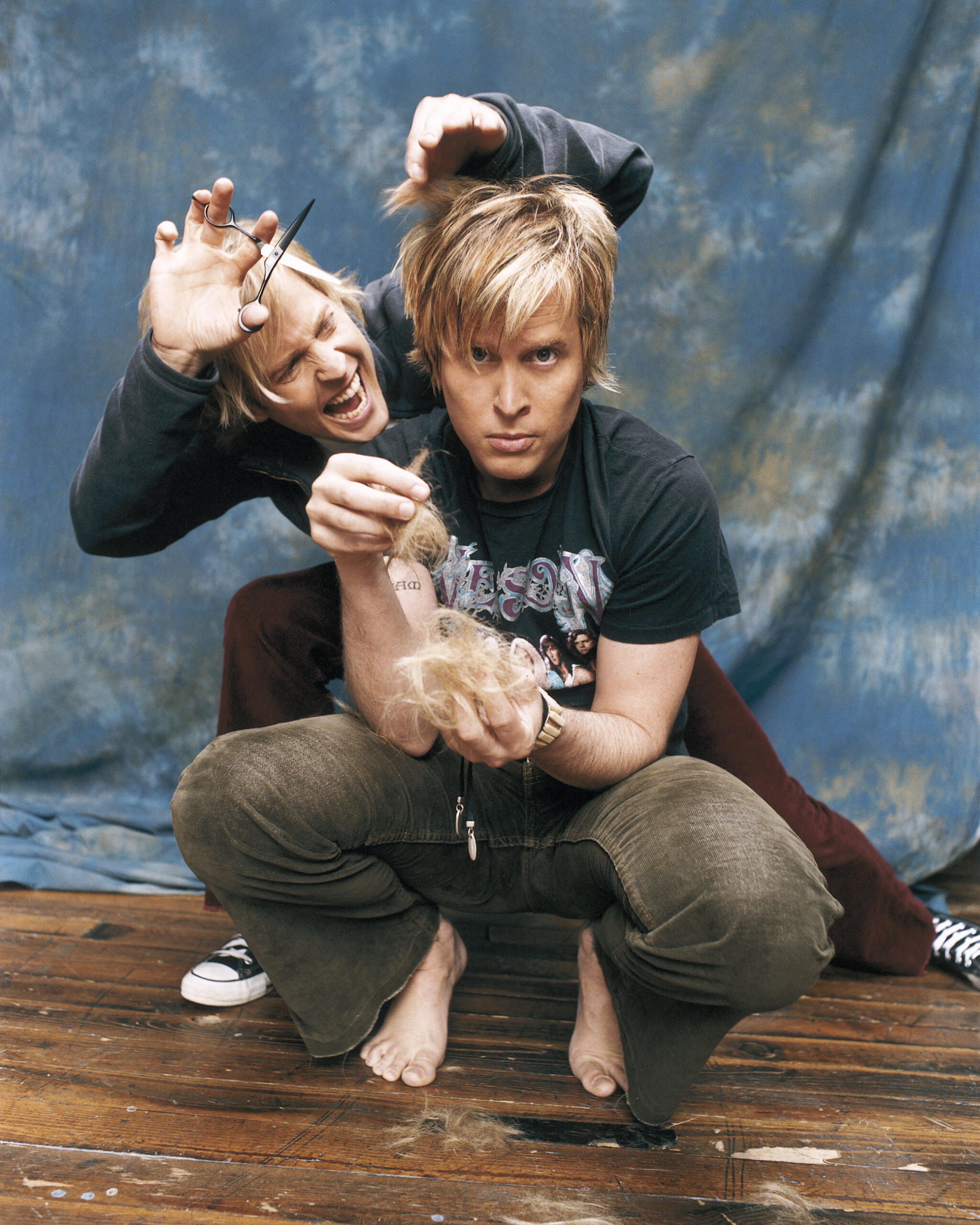 The Nelson Brothers

The Nelson Brother's ,,Avalanche" is a feel-good song I didn't expect to hear from you, but could also have featured Barnes or Reno's vocals. Choices?
,,This was perhaps the quickest song we ever wrote. We wrote it in one night and recorded it the next day. I think you can feel that combustible energy in the track.''

It's a tune not in line with the typical Peterik sound (to my humble opinion). How did this get crafted?
,,It started as a riff Gunnar and Matthew played for my. I caught a real Rolling Stones vibe off of it and I just started singing "You got me falling like an Avalanche over and over baby taking a chance on love!" So that was it. Not my usual style but that's what collaboration is all about!''

Though equally surprising, yet more obvious, is Jim's collaboration with Chicago's Jason Scheff. Together they managed to also capture the typical sound of Chicago, but it is interlaced with some of Peterik's key ingredients. The song is more lavish and features some bolder guitars, without steering clear of the jazzy and multi layered Chicago style. Addressing this co-production enthuses Peterik…

Jason Scheff's ,,You're Always There" also oozes the grandeur of the Chicago days. How did this track evolve, as it is wide away from your typical song writing?
,,I had the pleasure of meeting Jason in Nashville, Tennessee about a year ago. Tom Yankton, one of his co writers had written with me and suggested to Jason that I come in and join the team writing for his new album produced by Jay Demarcus of Rascal Flatts. I was there in a flash. I'm a huge fan of Jason and his work with Chicago. I had seen him perform many times. We wrote a couple of great ones with Jay and Tom in the first 2 days and even demoed them in Jay's state of the art studio. I had an extra day so I asked Jason if he wanted to write one more song together… just him and me, for my new World Stage album. He said yes and we had practically the whole song done in one day. Then we worked long distance to finish it and record it. I did the track in Chicago and he added the vocals in Nashville. There of course is a lot of Chicago-era influence in ,,You're Always There"; a reflection of Jason's style of writing as a member of Chicago. But it was very much a magic co-write with strong production and a string chart by Jeff Lantz!''

It also features symphonic elements and string arrangements adding to the song's appeal, how did it come to that?
,,I have a dear friend who used to live in Chicago named Jeff Lantz who I've been using for years on other projects like Lifeforce and Lisa McClowry. He's amazing. And this song seemed to cry out for orchestration. Very Chicago… from their David Foster era.''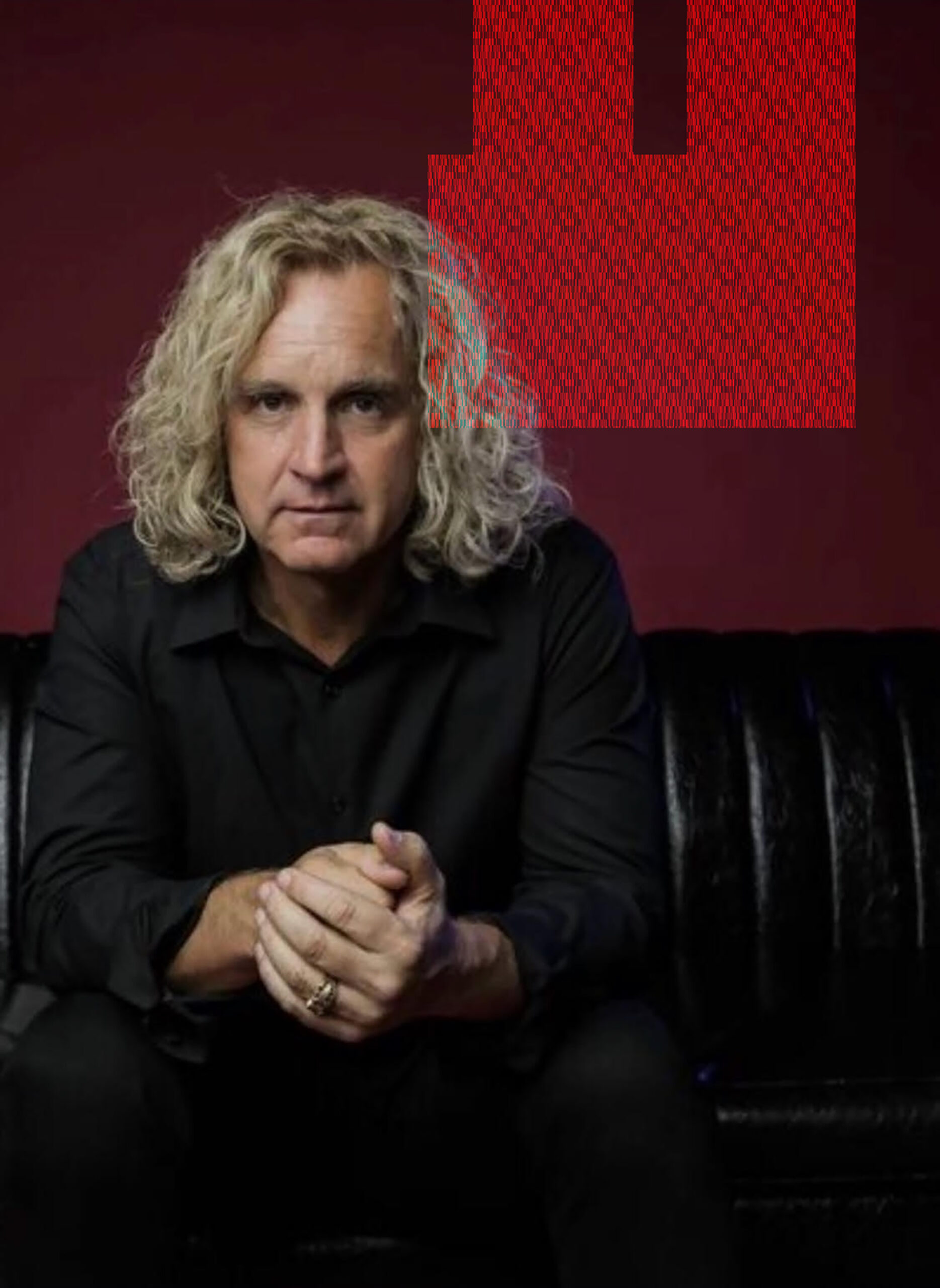 Jason Scheff

With Lifeforce in mind, it could have also been a perfect solution to fuse the Chicago sound with your different approach in song writing used for Lifeforce. Missed opportunity?
,,It's funny I'm always one step ahead of your questions without even reading the next one. LOL! But yes!''

It would also have injected a different and more daring approach, which I kinda expected in the first place…
,,One of my findings is the criticism about the album slowing down halfway in. Most of the upbeat tracks are bundled and a different running order might have prevented this. Who put together the running order, and what is your take on this
I did! LOL! I would have done a few things differently in retrospect. Like I may not have put ,,The Hand I Was Dealt" after ,,Just For You".''

Though we seem to read each other's mind more than once, and with Jim being one step ahead of me, I also share my findings on more critical notes.

One of the other things adding to this feeling are the Cronin track and the Sufsund/Sall collaboration that never seem to take off. They linger on too much without igniting, leaving me with unfulfilled expectations after spinning them. (I mean: they are excellent songs, but they have me on edge all the time without unloading in pompous grandeur)
,,I respect your opinion but I respectfully disagree. The Cronin track to be is fragile and from the heart. It's not a perfect vocal but to me that's where the heart is. It's not meant to be a power ballad.
As far as ,,Where Eagles Dare"- it's one of my favourite tracks on the record. I love it because it's different and takes chances. Lars Vocal is incredible as is Robert's guitar work. Maybe it will grow on you. LOL!''

After the interview I had the album spinning more frequently as my car stereo snack. With the above statement in mind I decided to put both tracks in heavier rotation and soon found myself on common ground with the master again. Indeed, these tracks needed to grow on me. It took a little more seasoning than the typical Peterik-material…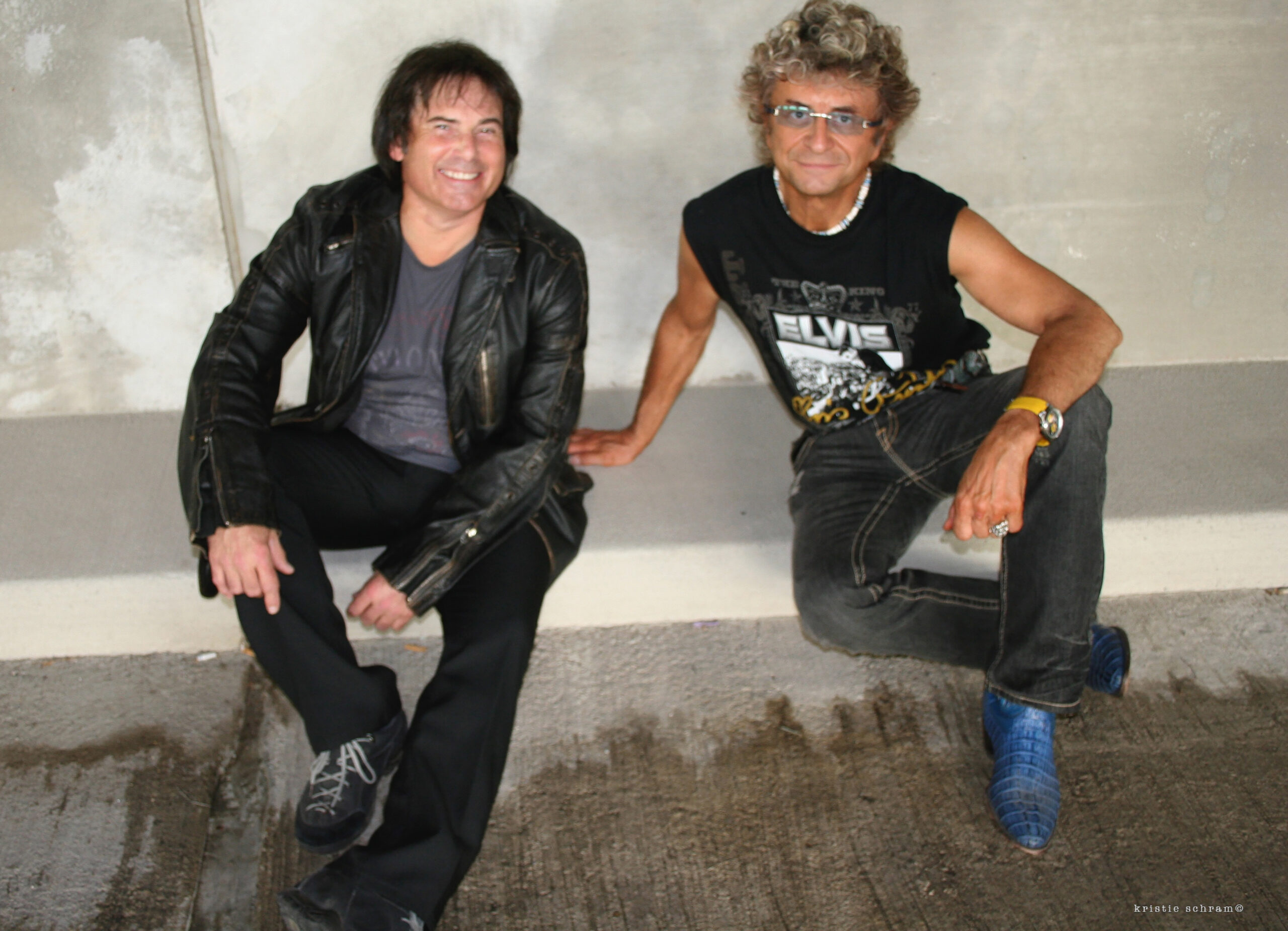 Jimi Jamison and Jim Peterik–Photo by Kristie Mayfair Schram

The album goes out with a magnum opus recorded by the late Jimi Jamison. Please tell us the story….
,,One of my favourite tracks for sure. Just before Serafino gave me the marching orders to make the Crossroads Moment album, Jimi and I were working an album to reflect Jimi's more southern roots. A bit more country. One of the best tracks I wrote for him was ,,Love You All Over The World''. That country album was never to be but that song stayed in my head. When I was gathering material for world Stage I got permission from Jimi's heirs to isolate his amazing vocal and build a new more melodic rock track around his voice… O.M.G! What an amazing and heart-breaking session to be basically working with Jimi again in the studio. All the musicians and me had bittersweet tears in our eyes but at the end of the day we knew we had done Jimi's memory proud.''

Most of the musical bodywork is recorded by the line up (Aquino, Hayes, Breckenfield) responsible for the Pride Of Lions records as well. It is your crew?
,,I'd call this line up the main team though you'll notice my son Colin plays drums on 2 tracks and Bob Lizik is on bass on a few as well as Dave Kelly on drums. We have so many great players here in Chicago and I love working with them all.''

One name also drew my attention, that of another Peterik…. And Jim sprints ahead of me one more time…
,,See there you go again reading my mind! LOL! Yes I'm really so proud of my 29 year old son who is equally gifted as a singer, songwriter, keyboardist, drummer, producer and audio engineer. He runs his own 4000 sq. foot studio called The Jam Lab near Chicago where some of this album was made.''

There are also a few other names present on the album (Kerry Keli).
,,Amazing guitarist with Night Ranger!''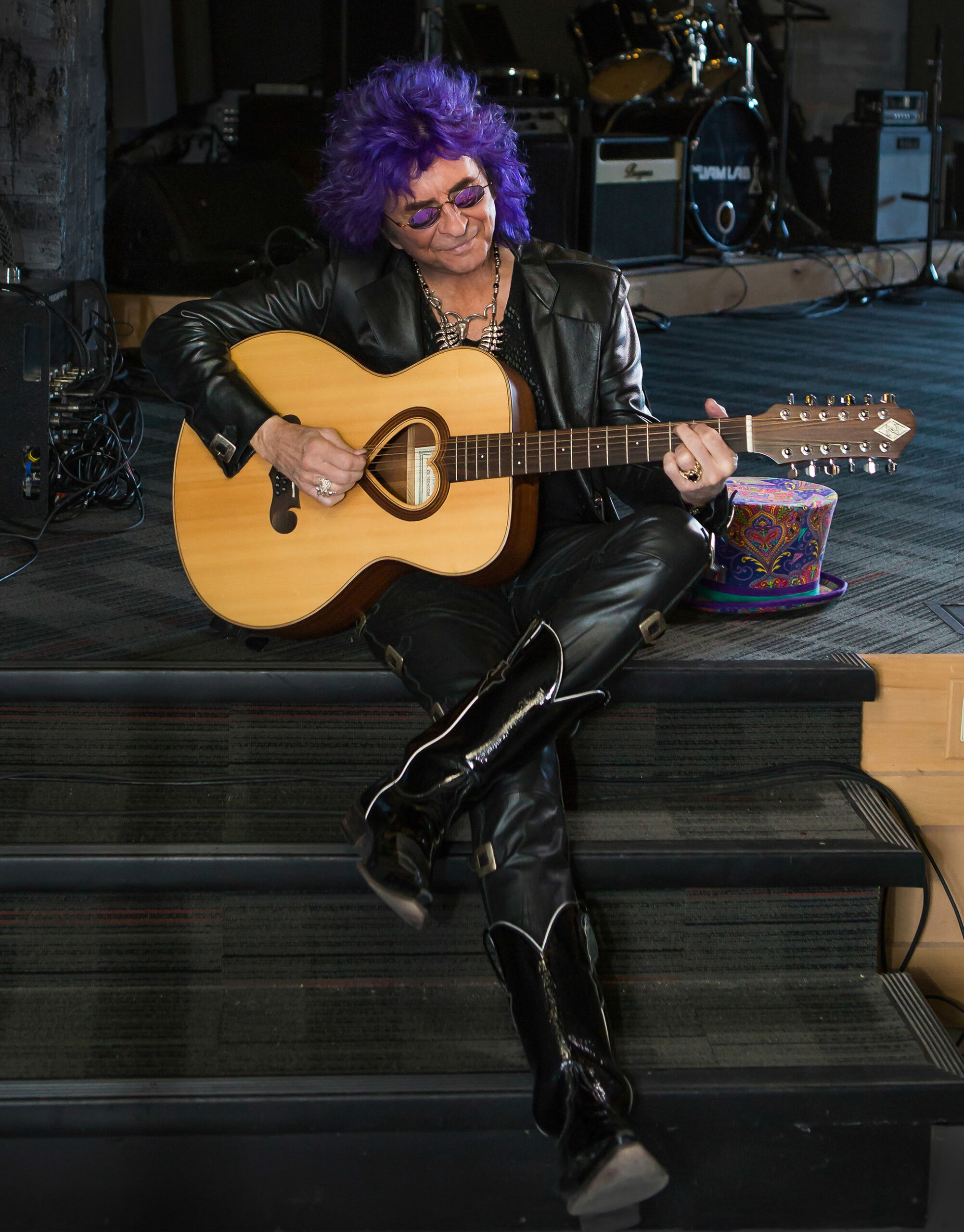 Can we expect more of these treasures in the future?
,,There is no end to World Stage. I wanna keep the line up liquid but always have my perennials that will come back year after years both live and on record.''

What's your most rewarding moment of the album?
,,So many to chose from. They all had their moments when the song and performance just took off. Like when Mike Reno sang the final vocal on ,,Bullet" in one take. Goosebumps and fist bumps!''

What can we expect from World Stage and Jim Peterik in the near future?
,,Planning Shows for 2020 in America and overseas. Thank you for this interview Edwin!
Remember to Keep Rocking!"
—
HBLS review `Winds Of Change' here
Jim Peterik Facebook here
Jim Peterik Website here


#jimpeterik #worldstage #headbangerslifestyle #hbls #awayoflife #frontiers