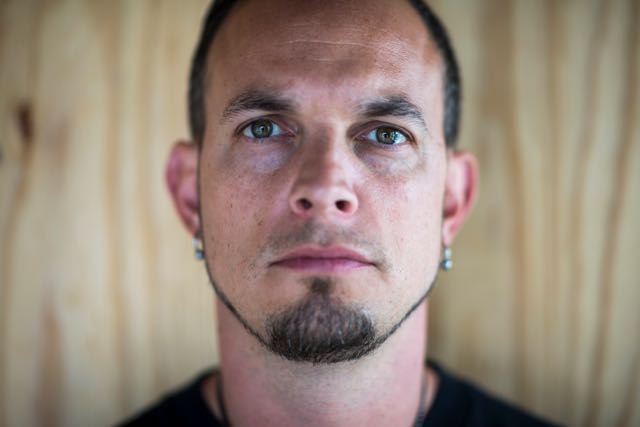 MARK TREMONTI
`I consider myself a normal guy'
Mark Tremonti is known as guitarist for the successful bands Alter Bridge and Creed. But the man is also working hard to establish a solo career with his band Tremonti. A few months ago Tremonti's second solo album `Cauterize' was released on which Mark definitely takes a heavier and more aggressive musical stand comparing to his other bands.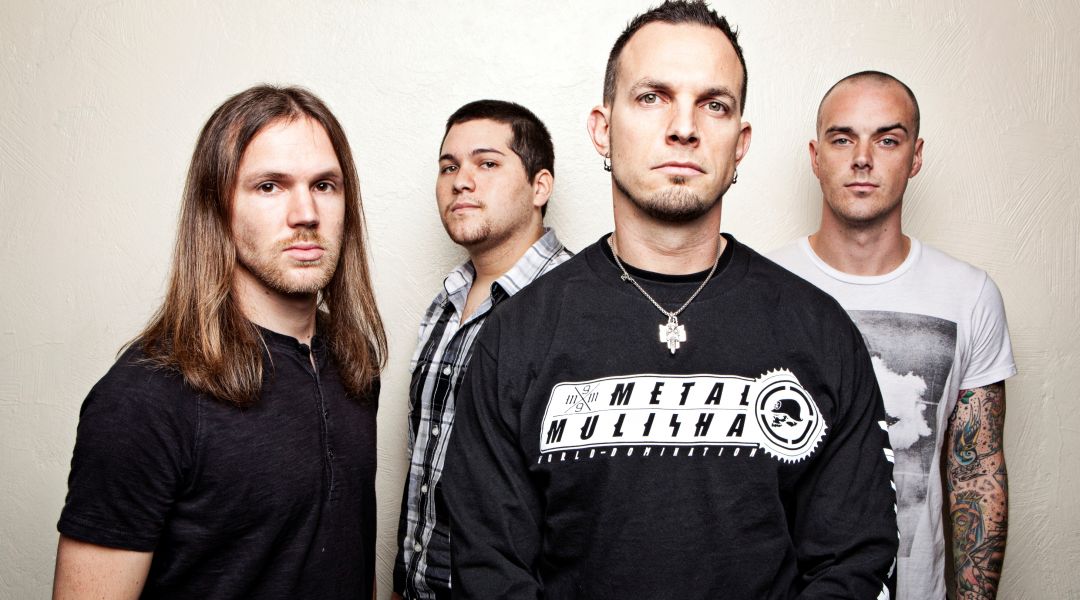 The evening HBLS talks to Mark Tremonti for a quick update, the band is in the middle of their European tour. As exciting Mark is being on the road as a solo artist he is even more excited about the fact he just heard the news he won The Best Guitarist of 2015 category in the 5th Annual Loudwire Music Awards. In that race he beat Slash, Dan Donegan (Disturbed), Janick Gers/Dave Murray/Adrian Smith of Iron Maiden, Gary Holt/Kerry King of Slayer, just to name a few.
How does it feel to win this award?
,,It was quite an honour to be listed in the first place. Then I got a call yesterday that I won. It is definitely a huge honour. I got the best fans in the world. There were big names in the list so it feels amazing and it is more humbling than anything to see your name along signed up all these other players. It is definitely a thrill!''

Do you consider yourself a guitar hero yet?
,,I just consider myself a normal guy. I do what I do because I don't get caught up in the glamorous side of things. I pretty much just stick to working hard and give it my best. It's a compliment when people say they recognize my playing when they hear a song. It is good to have a unique sound and the best way to do that is just learn playing by yourself a lot before taking lessons. At least that's what I did. It takes twice as long but it paid off. I am always practicing as much as I can, try to get better. If you don't play you're going to get worse.''

What are you most proud of with your new album `Cauterize'?
,,Just the fact the album is a whole you know. One thing I always try to do with an album is to make sure it is better than the previous. I think we have achieved that. I am proud of the whole thing! And the response is really good so far; the fans really seem to like `Cauterize'. I think if you like my first album `All I Was', I think you will love this one too.''

How different is the creative outlet with Tremonti comparing to Alter Bridge and Creed?
,,With my solo band I get to do the heavy metal thing a little more. Tremonti is like rock on speed metal. Alter Bridge is not the band for that and with Tremonti I can really go for it.''

Do you experience a different energy when you are on stage with Tremonti, not only as a guitarist but also as the lead singer?
,,Well, I enjoy singing and yes it's another world get up there and being on stage. For me it's a great experience so far and I love it. I love playing with these guys. I started working with Eric Friedman (guitarist) and Garrett Whitlock (drummer) five years ago. Wolfgang Van Halen (bass player) joined us since the first tour; right after the first record came out. Since then Tremonti has a stable line up and I try to keep it like that.''

Is it easy to find time to work on a solo career while already having two successful bands?
,,It is a matter of trying to keep up.''

What are you still aiming for as an artist?
,,I just want to achieve the most perfect song and the most perfect album. I am always trying to do better than the last record and I keep on trying until I am satisfied. I work as hard as I can to be a better musician and songwriter. You definitely can't follow any formula as a songwriter. You have to constantly reinvent yourself and try to create new ways to write songs. I want to constantly learn new things to challenge myself as a musician and as a songwriter.''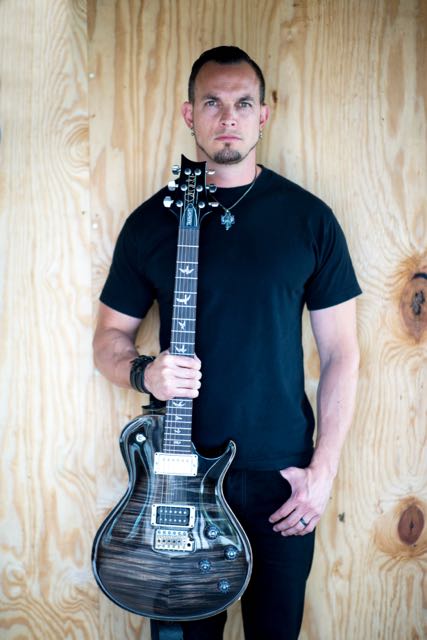 What do you specifically like about being part of the rock and metal community?
,,I love to be able to do what I love for a living. I get to follow my passion and write songs. That is what I really love the most, writing songs. Some days are different than others. Some days tons of ideas will float out of my mind and some days it's nothing. Of course on certain days I fear a writers block but the next day it could be gone. I have never had the extended version luckily, but it is a constant challenge to be inspired. When you are making an album you live that album. You go to sleep thinking about the album and when you wake up you are thinking about the album all day long. And during recording an album I am there every second of the process, also during production and mixing.''

What attitude do you need to survive in this business?
,,You have to have thick skin and patience. A lot of people give up along the way, but you just have to believe in yourself, keep on going and work hard.''

Who are the most inspiring people you have met so far during your career?
,,Other musicians. It's inspiring to be able to share the stage with all the bands I grew up listening to. Especially Metallica, Iron Maiden and Black Sabbath. Over the years I got into hundreds of different guitar players. Anytime a song had a great guitar riff or a solo, like a Boston song or a Black Sabbath song, Metallica and all the speed metal stuff from San Francisco, from all over the world, I tried to play it on my guitar.''

When you have a free spot in your agenda, how do you like to spend it?
,,I just like to spend time with my family as much as I possibly can. When I am not working I am playing with my kids and spend time with my wife. I also like to read a lot only this year I hardly read anything because I have been writing so much. When I am home I play sports, like soccer, with my kids. I collect pinball machines. I really enjoy that. But my favourite hobby is playing the guitar and I am lucky it is my profession!''

The release of the third Tremonti album `Dust' is scheduled for 2016. What can we expect?
,,It will be out April 3 actually. We recorded 20 songs and then we decided to break them up into two different albums with both 10 songs. You know, 20 songs on one album are just too many. All the material is recorded in the same vibe and we tried to make both `Cauterize' and `Dust' equal with the same quality. It is hard to make two different albums when you record them at the same time. Actually I need a couple of years to really make it sound real different and to show some more growth. But like I said because `Dust' is recorded the same session it is in the same direction as `Cauterize'.''
Official video for the song ,,Another Heart" of the album `Cauterize'.


—-

Visit Mark Tremonti Facebook

ACTUAL TOURDATES 2015

Dec 11-Institute-Birmingham, United Kingdom
Dec 12-Liquid Rooms-Edinburgh, United Kingdom
Dec 13-The Ritz-Manchester, United Kingdom
Dec 15-02 Academy-Bristol, United Kingdom
Dec 16-Forum-London, United Kingdom
Dec 18-Trix Hall-Antwerp, Belgium
Dec 19-013-Tilburg, Netherlands
Dec 20-Hedon-Zwolle, Netherlands