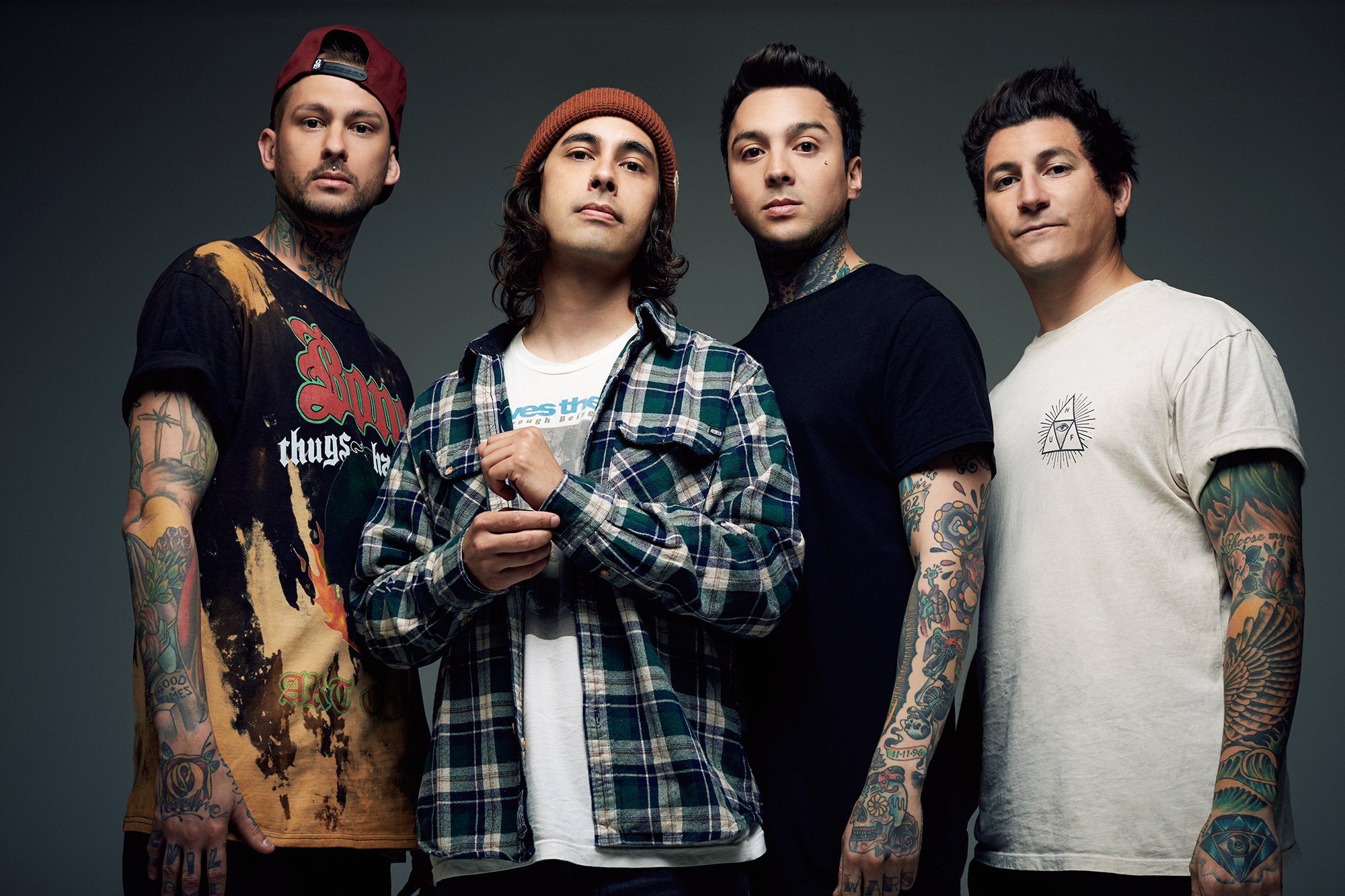 PIERCE THE VEIL
`We are just a bunch of goofballs' (Jaime Preciado, bass player)
There is a whole new movement of post-hardcore, emo metal bands out there who give the metal scene great musical impulses and vibrant energy. One of those bands is Pierce The Veil, hailing from San Diego (USA) and formed by the Fuentes brothers (singer, guitarist, keyboard player Vic and drummer Mike) somewhere in 2006. Soon after that the band was completed with lead guitarist Tony Perry and bass player Jaime Preciado and Pierce The Veil was ready for their journey to destination unknown. But what they did know right from the start is the fact they were devoted and willing to work hard and consistently for success. Still, never in a million years the quartet imagined Pierce The Veil would make it this far. HBLS talked to bass player Jaime Preciado about the brand new fourth studio album `Misadventures', their success, honesty and their fans.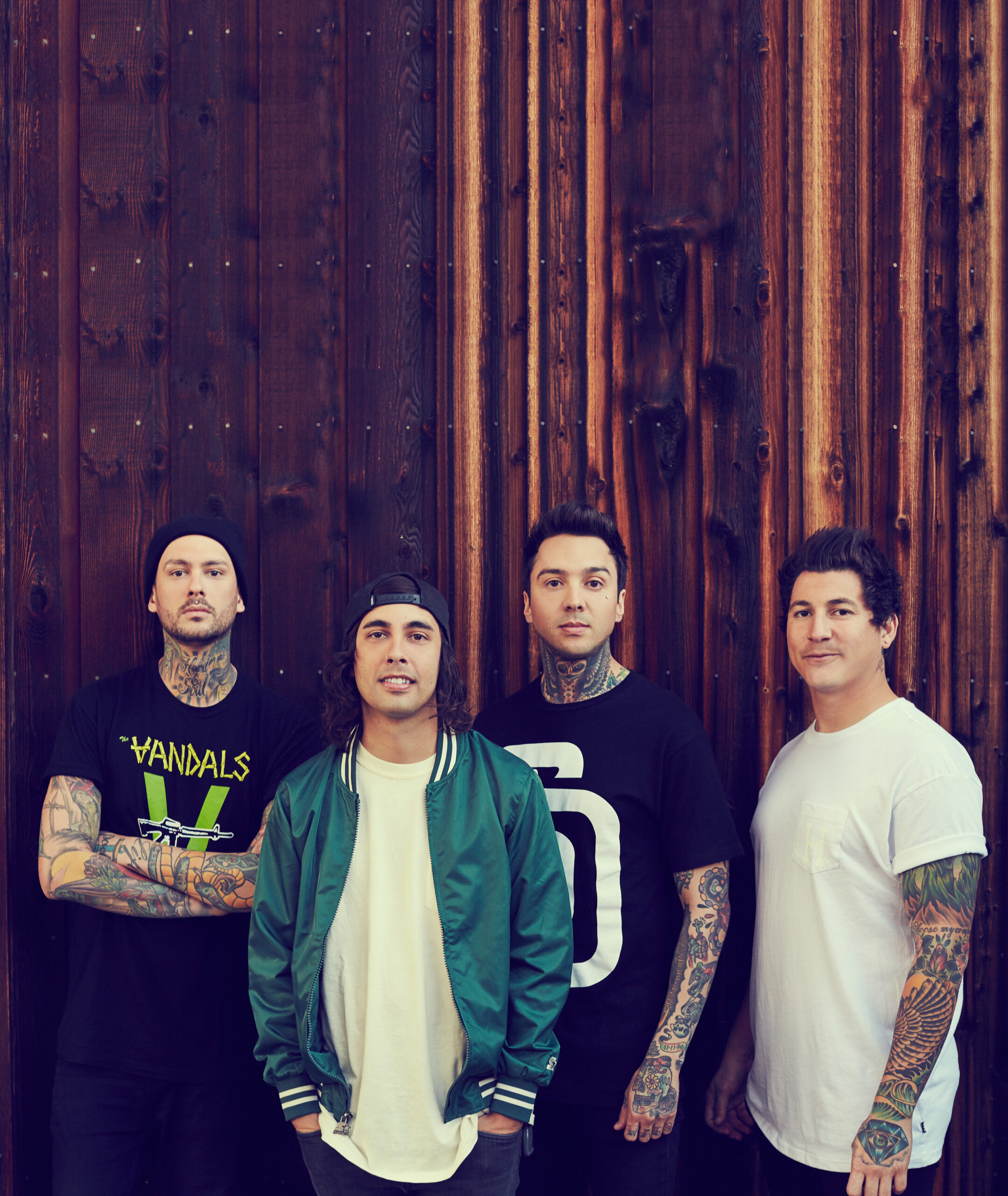 Pierce The Veil gained great success along the way, especially with the latest album `Collide With The Sky' (2012). The bar must have been high when you started writing the material for the new fourth studio album `Misadventures'?
,,Every time we start making a new record we have that thought in the back of our minds. On every record we put out we do the best we possibly can and that has always been our goal. We write the music that feels right to us at that moment and every record we made has a certain place in our career and in our lives. With `Collide With The Sky' we were actually still trying to figure out who we were as a band, but when we started working on `Misadventures' we knew how we wanted to sound and where we wanted to be with the band. We absolutely know the band a little bit better with this new record.''

Where were you heading for with `Misadventures'?
,,First of all we wanted to make a good sounding rock record. An album that sounds real and very big. To accomplish that we worked together with producer Dan Korneff, and a really great and experienced engineer as well, who worked with bands like Papa Roach, Lamb Of God, My Chemical Romance. This time we were also thinking outside the box with a couple of songs and we took some chances because we felt this was the right time to do it. So there is some stuff we did that we might have not been able to do on previous records. For instance our latest single ,,Circles'' has all the criteria of a pop song and that is something we have never done in the past. Normally we we're not heading to pop music too much with our songs, but we felt we are at a point right now that we can actually start experimenting. And it works. We are really lucky to be in that position.''

Were there bumps in the road or was it a smooth writing and recording process?
,,The reason that the album is called `Misadventures' is because of the fact making it took a trip. We went into the studio, we had this idea of what we were going to do and actually had it all planned. But then obviously things started happening in the process of making the record and that kind of detoured us a little bit. For instance we got rid of two songs and started from scratch, writing two brand new songs in the studio. We also suddenly had to do a tour right in the middle of the recordings. But it all made the record as it is and without any of these little events `Misadventures' would have been a completely different album. In fact we are really thankful for the way it all happened, because it took us right were we wanted to be with this album.''

Is it important for the band that the fans can relate to the lyrics?
,,Yeah absolutely and I think it has always been a big part of the band. Our singer Vic takes highly upon himself to create lyrics that are really personal to him. And doing so I think he makes it really relatable to everyone else, because he is very honest. And with all that being said, everything we do has to be honest, has to be true, has to be real. What we do with Pierce The Veil is not fake and I believe that is the reason why kids can relate to us and feel like they are part of this band as well. We are just four dudes playing music, who are really enjoying playing for people who like to listen to our music. This is who we are since we started the band and that hasn't changed. I believe that this is one of the things that has kept our fans right by our side, because they feel they are connected with one of the guys in the band. We are not the kind of band who has one guy upfront, everyone has got his own little place in the band and that works out really well. It is almost like an old-school boy band, although I hate to say that [laughing].''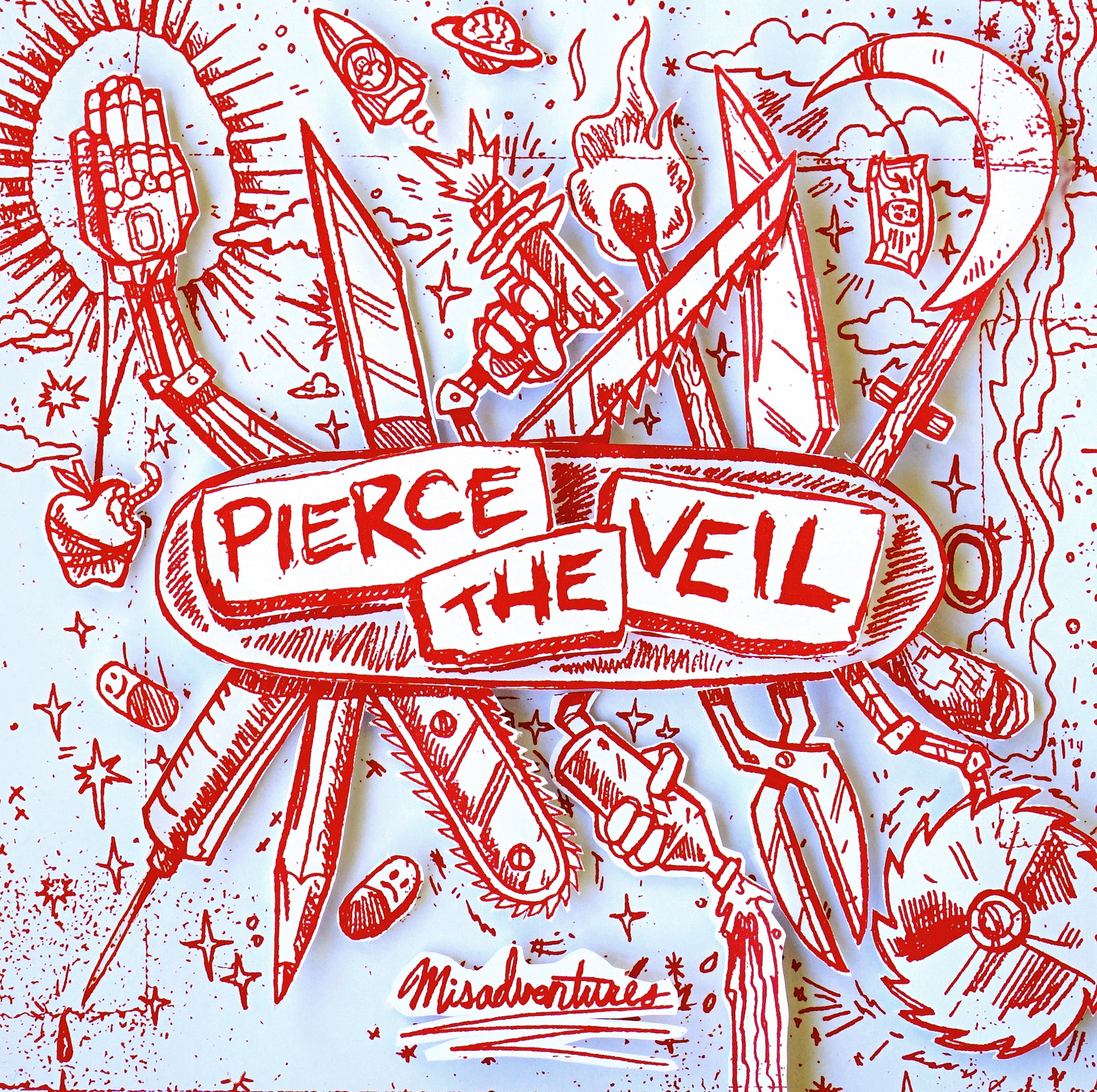 With all the touring, the success and the fact the band has been nominated more than once and even won several awards, do you feel you have been in a roller coaster for the last ten years?
,,If you would have told me we're going be where we are right now I would have punched you in the face and called you a liar. [Laughing]. It has definitely been a crazy ride so far but the one thing I can say is that we are very fortunate and lucky to be in the position we are right now. We never take any of this for granted. We have seen a lot of bands that are thinking this is the easy part of a career in music; once you are here you are here forever, but that is not the case. You have to keep working, even almost harder than when you first started because a lot of bands come and go. You are on top one day and the next day people forget about you. So you have to kind of keep yourself grounded, keep creating and keep trying to make the best music and do the best show you possibly can. We are always thinking about the next big thing for us and we always try to better ourselves.''

When did you realize this is going to work with the band and was it hard or easy to handle the success that came along with it?
,,In the beginning you don't really know it and it is hard because you are in this roller coaster, this kind of trip of touring non-stop. You are barely home and you kind of loose sight of the big picture because for you as a band it is just playing a show. The next day you play another show and every day is kind of the same thing only in a different city and you only worry about all that stuff. But after a while you have to take a step back and look from a distance to see what is actually happening. Otherwise you get lost and you miss the best part of it. For us, at one point we started noticing more kids were showing up at our concerts and more shows were selling out as well. We thought; wow what is happening here, what is going on? Obviously there are a million aspects that helped us, like we picked the right tours apparently, we played the right shows, we did some festivals and we got out there to put ourselves in front of people whether or not we sounded good or not. And success is different for everyone. For me success is still being able to do this today, the fact that people listen to our music and come to see our shows. That is awesome and a victory in my book.''
Fans and the outside world mainly see the bright side of success. Did you already experience the downside of it and how are you dealing with it?
,,We are normal and super positive guys and we try to stay that way and just keep things going. Obviously the more success you get and the bigger of a band you become, you loose a little of the privacy aspect. You are always on tour or on social media and that can make you feel a little bit drained sometimes. But this is a thing that we all decided to deal with when we started the band. This is right where we want to be and want to do as a band. As soon as we were getting a lot more shows and doing a lot more press and all, we knew this is what we signed up for. So we weren't even surprised, we were just like: Great! Let's get to work. We were ready since we started and like I said before, we are lucky to be in this position. I know a lot of bands that would love this.''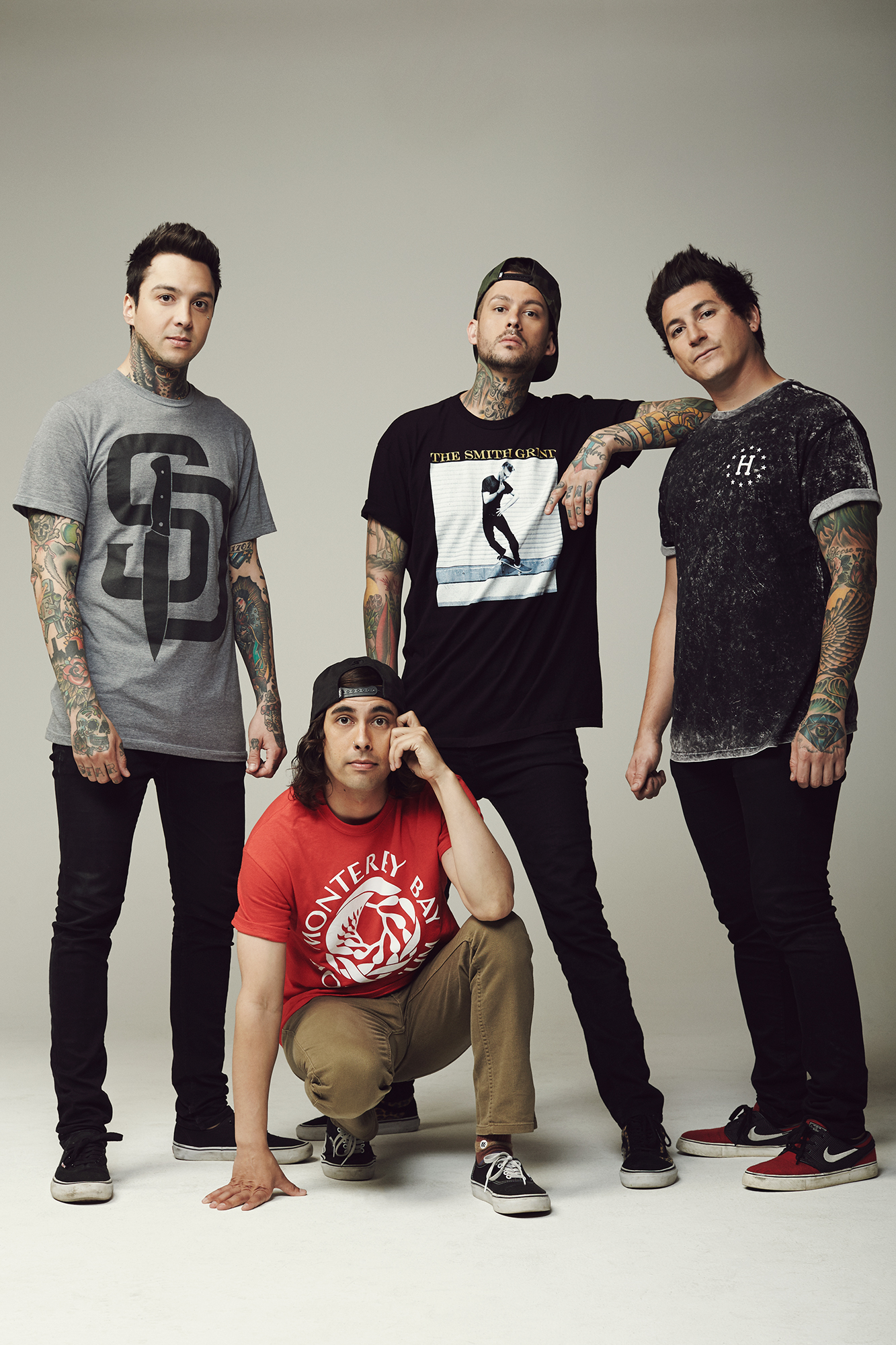 Is having an image important for the band?
,,Honestly, when we started we had no idea and there were a million people telling us what to do and how to do it. Telling us what's cool and what's not cool. But with everything that we have ever done, being a musician, being in a band and being in this kind of `good book business', we always did notice that being yourself is the best advise. If you don't do that overtime it will come out and it will be weird. During our first promo photo shoots we had no idea how we were supposed to look like or how to pose. But in the end if you just be yourself and be true then everything will happen naturally and people will see you for who you are and you can move on. We are just a bunch of goofballs who never try to take ourselves too serious. You can't take yourself too serious in this kind of business otherwise you'll get in over your head and end up crazy. You got to have a laugh once in a while and that is one of the things we definitely enjoy as a band!''

Did you experience some Spinal Tap moments along the way?
,,O men! We have had plenty of them. And that is the funny part of that movie; it is all so true. There has been so many times we were on our way to the stage but got lost, ending up in a bathroom or something. Making mistakes mean you are human, you learn from it, that is life and part of growing up as a band.''

What will be the next move after the release of `Misadventures'?
,,We do a couple of shows and then actually go on tour, starting in the United States. We can't wait because we haven't toured for a year now. We will play our new record in its entirely, which is really cool for us since we have never done anything like that before. Putting all the time now in the production, all we want this new tour to be fun and exciting and we want people to talk about it for a long time. That is our focus right now. We try to hit as many countries as possible so later this year we come over to Europe. So we definitely see you guys soon!''
—
Follow Pierce The Veil on Facebook and visit their Website here.