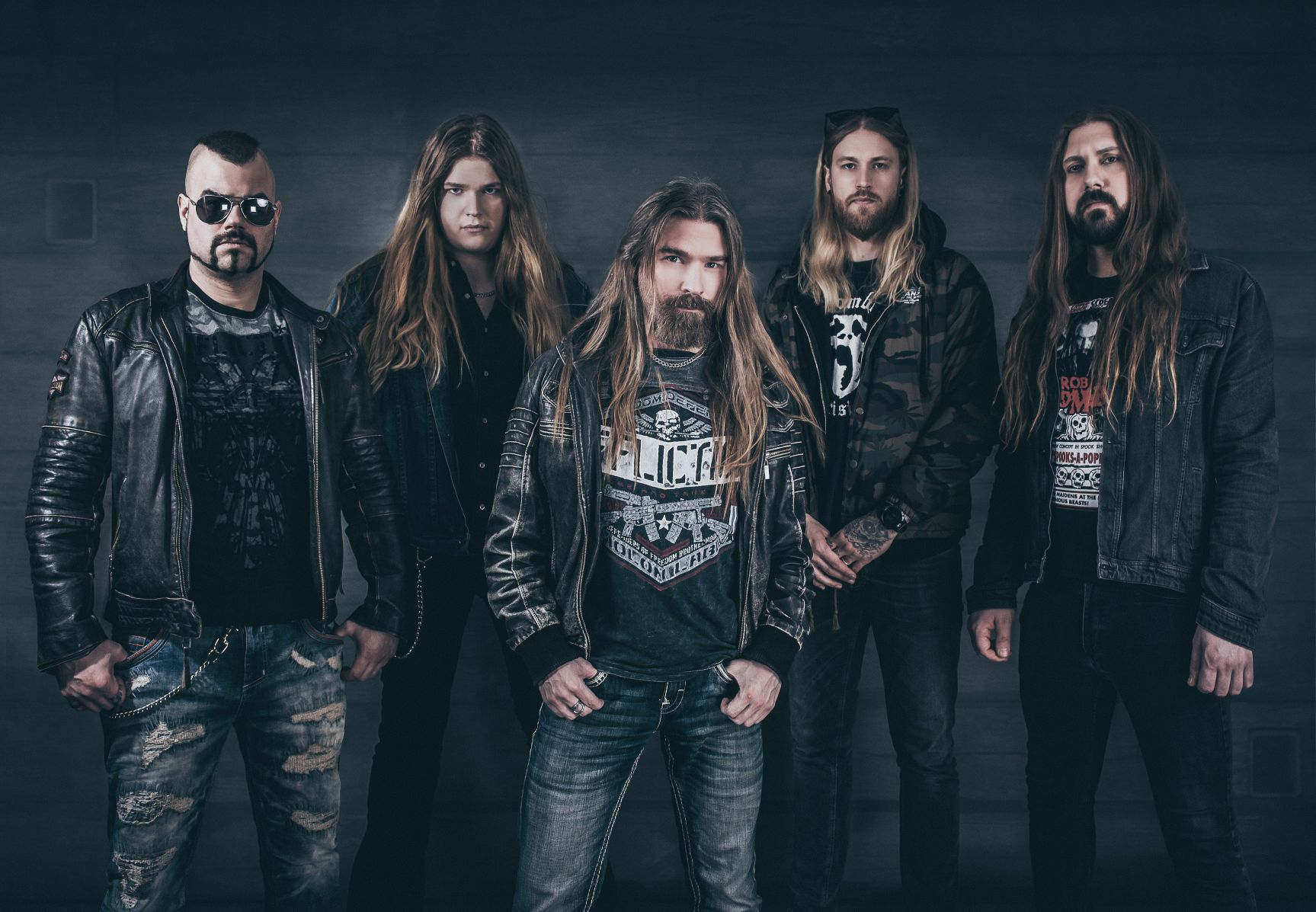 SABATON's Bassist Pär Sundström
,,Reality Beats Fiction"
On July 19th metal warriors Sabaton will release their ninth studio album called 'The Great War'. The successful Swedish metal band started the recording exactly a hundred years after the end of the First World War, being 11-11-1918. 'The Great War' is a concept album and it is the first Sabaton album featuring new guitar picker Tommy Johannson. The album was again produced by Jonas Kjeligran and recorded at Black Lounge Studios. The first single of 'The Great War', called ,,Fields Of Verdun", was released on May 3rd and now I have the opportunity to talk to bassist Pär Sundström and ask him some questions about the new album. I am the last in line for the interview so, maybe that is the reason that mister Sundström was not so talkative….. Anyway without further ado, here we go.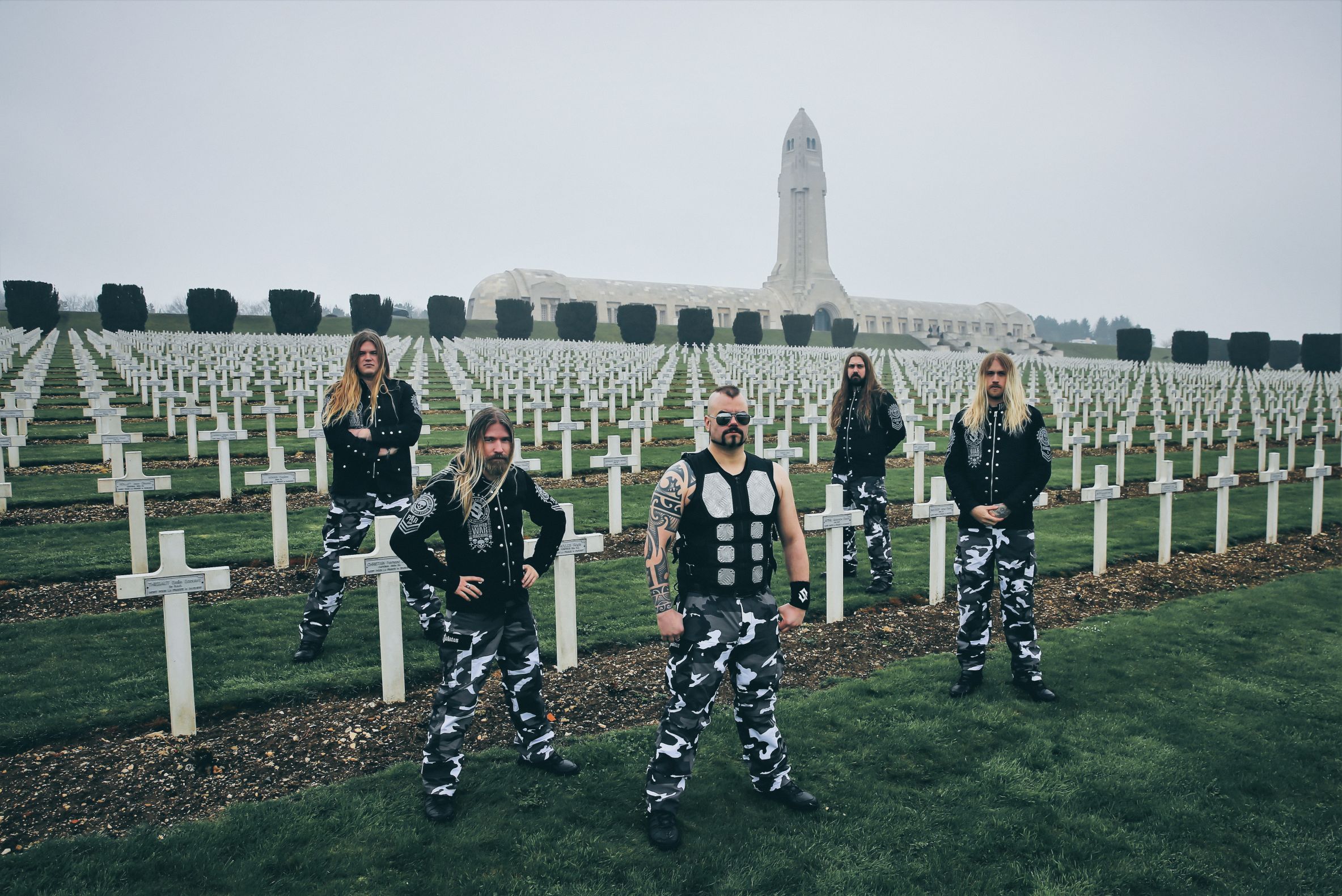 Photo by Timo Isoaho
First of all, congratulations with the new album called 'The Great War'; are you for 100% satisfied with the new release?
,,I don't know yet, the album will be released in a couple of weeks, so it is still early days to tell; we have worked very hard to make a great album and I think that we succeeded in that, but maybe after a couple of months I will reconsider and think well, that could have been done different, it is still fresh, so, no maybe not 100% satisfaction. The single ,,Fields Of Verdun" was received very well, so I am confident that fans and critics will like the album and can appreciate what we have done."

Why a concept album about World War I?
,,We all thought it was a cool idea to have an album entirely dealing with events about World War I and of course it was one hundred years ago that this horrible war finally ended. We were always fascinated by stories about World War I and now we thought that it would be a good time to make this album. It actually was a perfect topic for Sabaton and we always like to tell stories from the real world, so, there you go; reality always beats fiction, I think. That does not mean that we are history teachers as not all "facts" are historic precise, but this war had such an impact on our history and our society nowadays that it was important for us to sing about."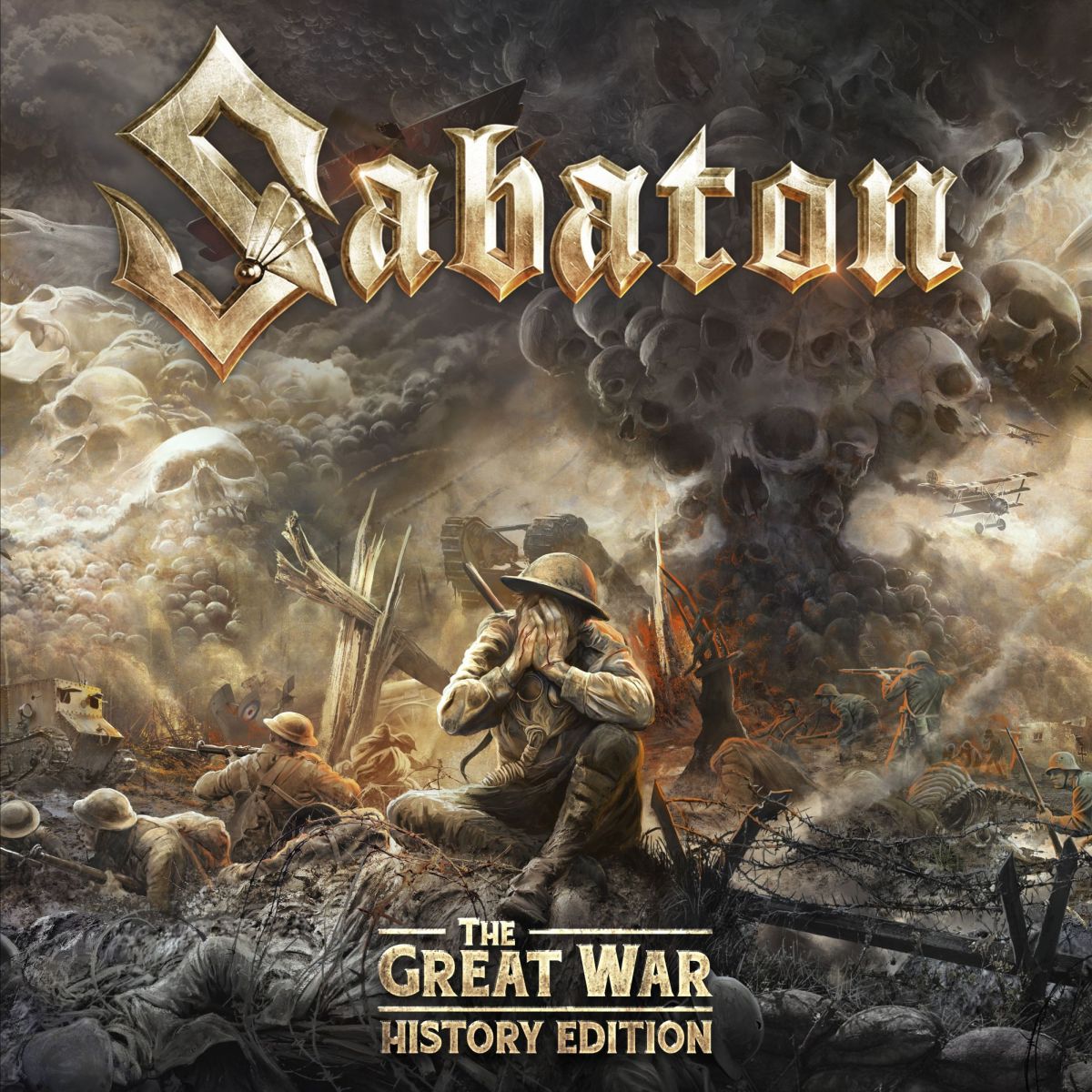 Are there any "surprises" on the album, musically speaking I mean..
,,Well, no not really, Sabaton has a certain style and sound and we have not changed that obviously. Of course we evolve bit by bit on every album but the true Sabaton sound is still there. I am sure that the fans will appreciate that and I am convinced that the fans will like this album as it is 100% pure Sabaton. However, there are also a couple of twists and turns for the listeners, so wait and you will be surprised."

The song ,,In Flanders Fields" took me by surprise…
,,Yeah, that is a true surprise indeed, did it shock you?"

No, not really, but it is NOT what you expect from Sabaton, is it?
,,Not really, but we will not reveal now in this interview what kind of song ,,In Flanders Fields" is, right… ha ha… As a matter of fact the entire album is an emotional roller coaster, so enjoy it."

Did the new guitar player Tommy Johannson make any contributions to the new album and did he also add something to the overall sound of Sabaton?
,,Well, yeah, besides being a guitar player, Tommy also sings and composes songs; he contributed to the first song of the new album called ,,The Future Of Warfare". His guitar playing makes the sound of Sabaton even heavier in a sort of way, I guess…"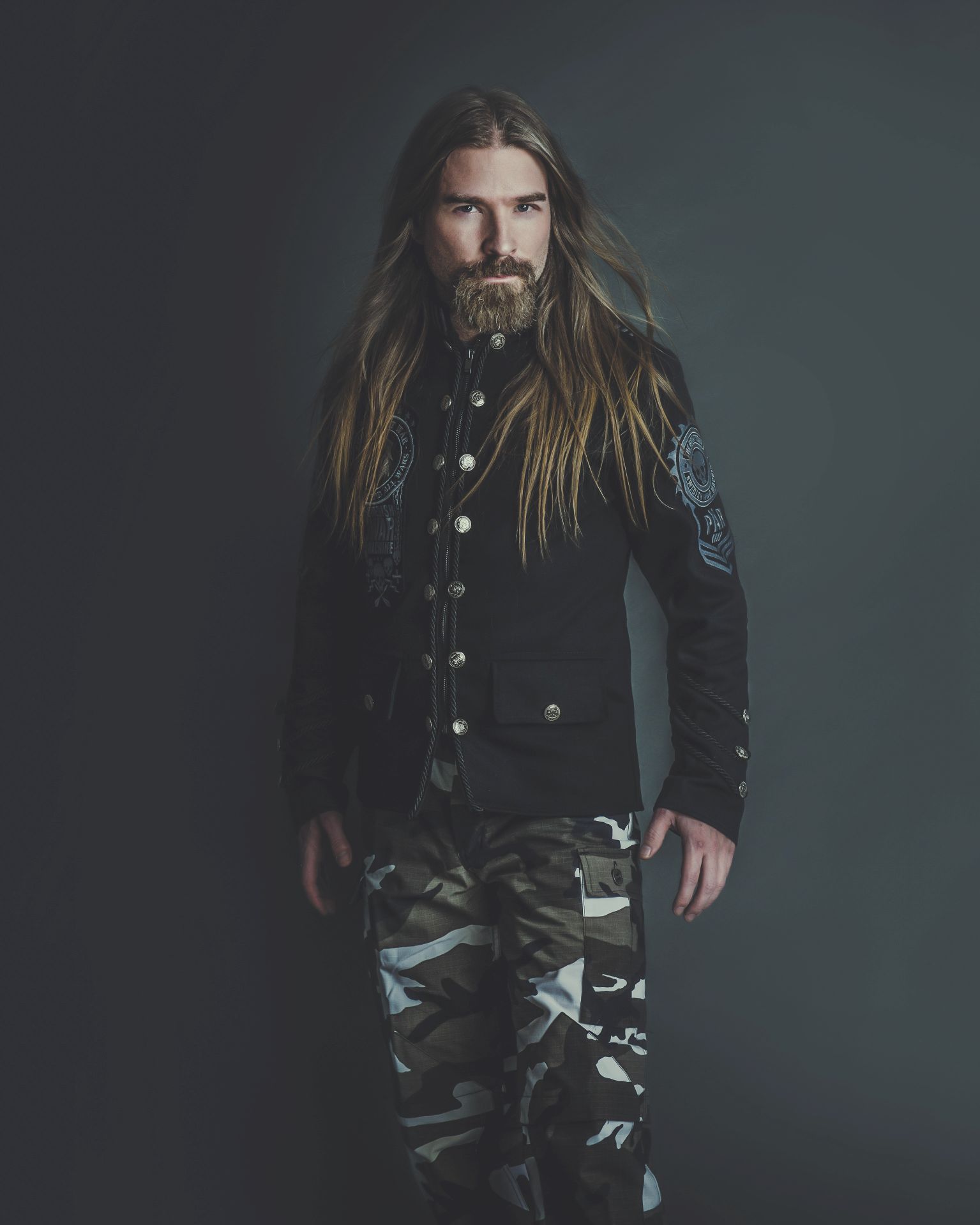 Pär Sundström

Could you please pick three songs from 'The Great War' and tell something more about them?
,,Of course, no problem. So, let's start with the first single ,,Fields Of Verdun". It is an up tempo heavy song, typical Sabaton with a rather catchy chorus and it deals with the largest battle of World War I on the Western Front between Germany and France. The Battle of Verdun lasted 303 days and it was the longest and most costly battle in human history with enormous casualties [714,231 to be exact, MK]. Check out the video as well, great stuff. Secondly ,,The Attack Of The Dead Men" which is a song about the attacks with poison and gas and how the soldiers looked like after these horrible attacks, like zombies actually, so therefore this title. This song was originally written for the 'Heroes' album but now it ended up on 'The Great War', musically speaking a very interesting track. As third track I would pick ,,Devil Dogs", musically speaking this is one the heaviest tracks on the entire album, really kick ass metal! Lyrically it deals with the fact when the American forces entered the Great War; as you may know the US declared war on Germany 6 April 1917 and the troops [4 million military personnel, MK] arrived in the summer of 1918 and they came well prepared and they fought like hell, therefore the title ,,Devil Dogs''!"

So, lyrics are very important on this new Sabaton album?
,,Definitely, of course we need something to sing about, but it is also important to have a sort of message in a song; do not get me wrong, it is not that we would like to "teach" our fans something as we are not history teachers but we are musicians, so…But you know reality beats fiction; meaning that true stories about everything that happens and happened in the world are worthwhile telling. So, that is what we did here and the Great War has so many stories to tell and be told. We are metal guys who tell stories from the real world and you do not have to be historic precise to tell those stories and get the attention of your audience. We want to keep history alive and learn and understand history better. You should also check out the special version of the new album,"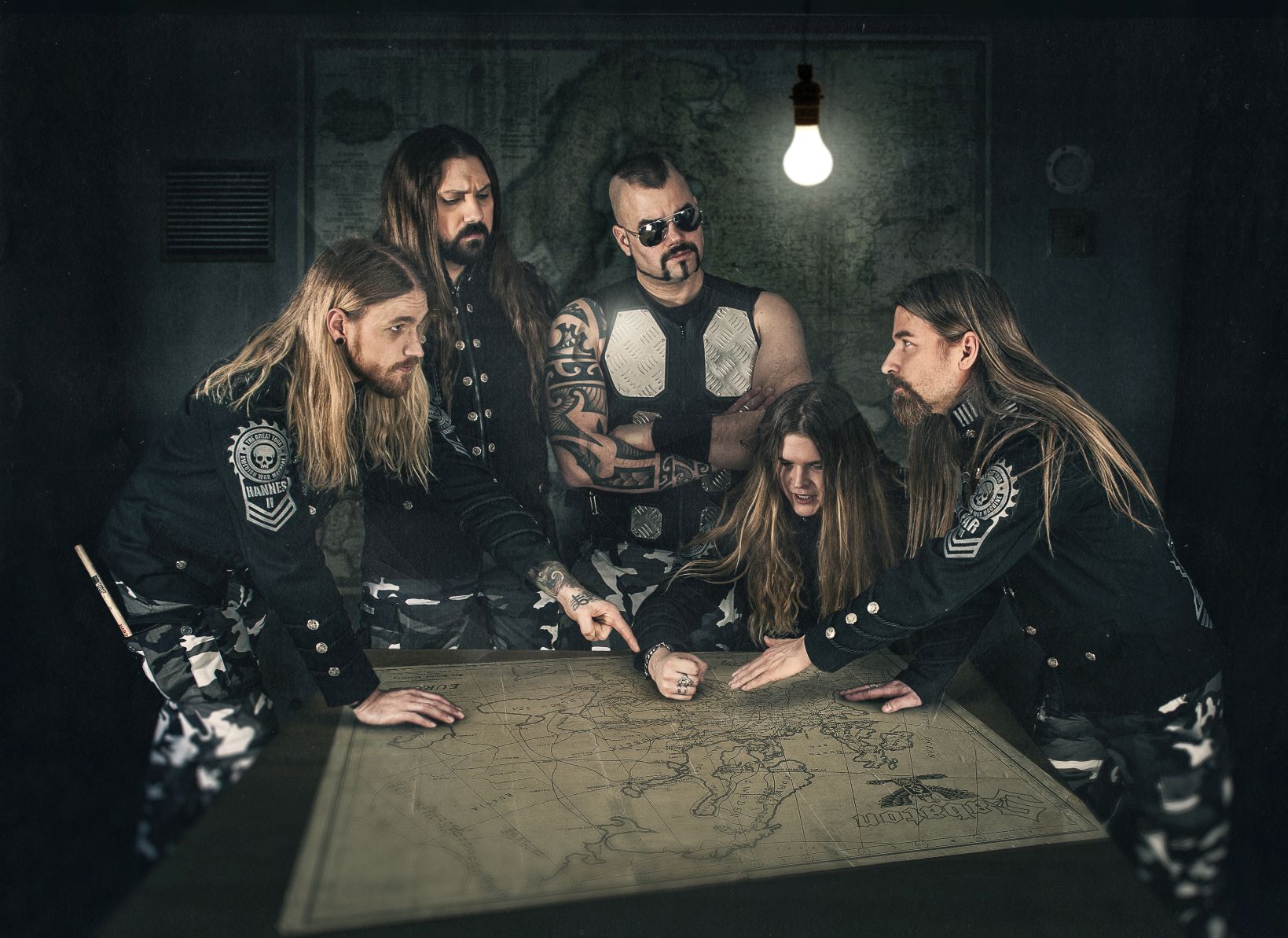 As you already mentioned ,,Fields Of Verdun" was released as the first single on 3 May, why that track and how was the response?
,,I really think that ,,Fields Of Verdun" represents the entire album as it is a true heavy, melodic metal song, typical of Sabaton and true to the Sabaton sound of previous albums as well. I even think that ,,Fields Of Verdun" actually is fit for radio airplay. The response of fans and critics was enormous, everyone seemed to really like it, so that is a good thing and it proves that we made the right decision to release this as the lead single."

Will there be a Great War album number 2, the sequel?
,,I really have no idea at the moment, but we have enough material, so it might happen sometime."

This year marks the 20th anniversary of Sabaton, can we expect anything special to celebrate that milestone in your career?
,,I guess we will have to do something, we have planned something at this year's edition of Wacken Open Air in Germany, but of course I am not going to tell you what will happen."

No special album, DVD or something like that for the fans?
,,No, special album, no, I don't think so, not at this moment anyway, too busy with the promotion and the tour of the new album."

Well, Pär, thanks for your time and good luck with the upcoming tour.
,,Thanks, see you on tour!"

—
Photos by Tallee Savage unless otherwise indicated


#sabaton #headbangerslifestyle #hbls #awayoflife