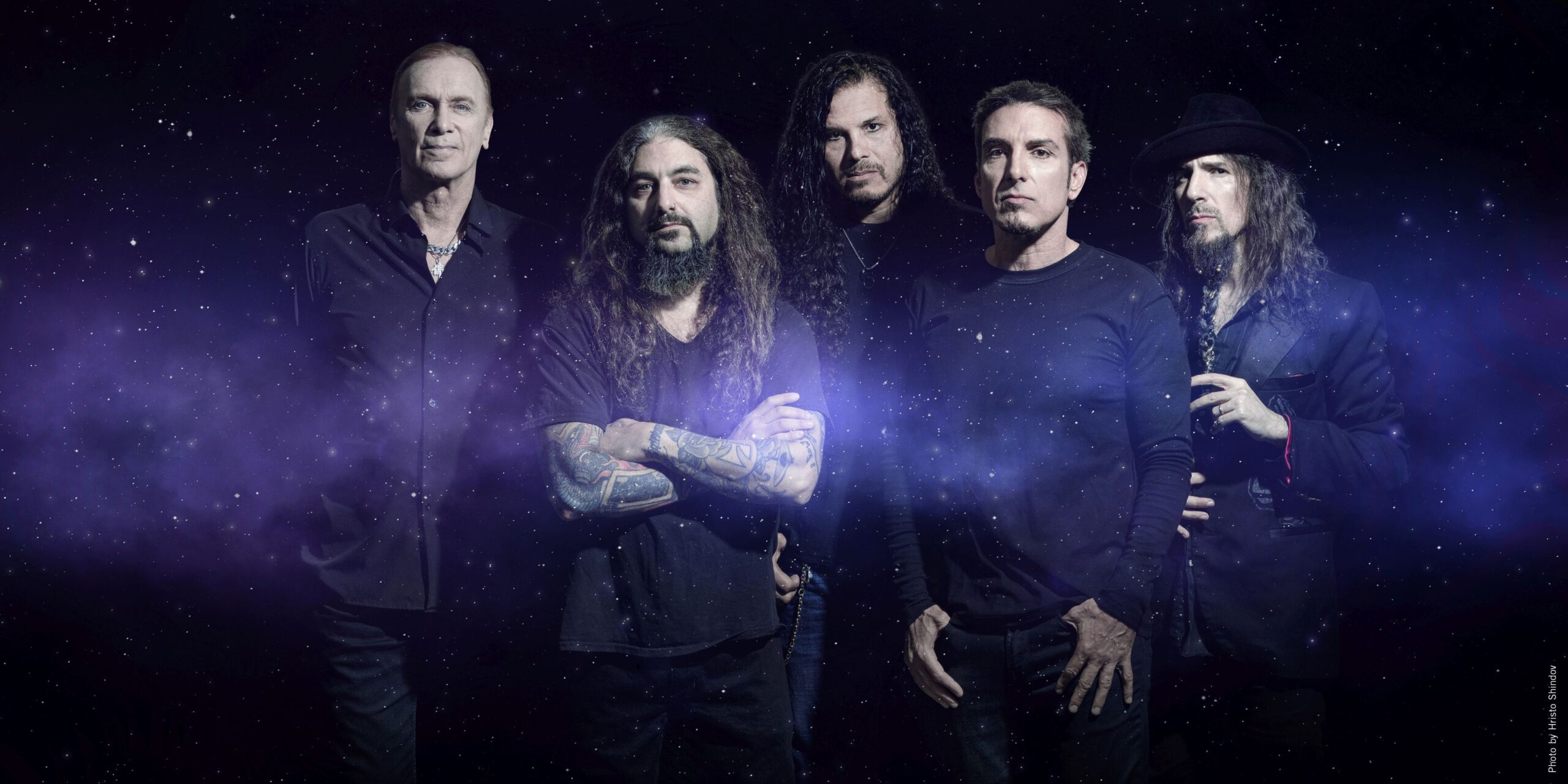 SONS OF APOLLO
Virtuosity Mixed With Total Attitude
Three years ago, former Dream Theater bandmates Mike Portnoy (drums) and Derek Sherinian (keyboards) decided it was time to start a band together. They immediately found Billy Sheehan (bass), Ron 'Bumblefoot' Thal (guitars) and Jeff Scott Soto (vocals) prepared to join and SONS OF APOLLO was a fact. Meanwhile they released their debut album 'Psychotic Symphony', a live DVD 'Live With The Plovdiv Psychotic Symphony' and they toured relentless. They have just released their second studio album 'MMXX' so HeadBangers LifeStyle's Ron Willemsen contacted keyboard virtuoso Derek Sherinian for a quick update about the album, plans, upcoming solo CD and the latest news on Black Country Communion.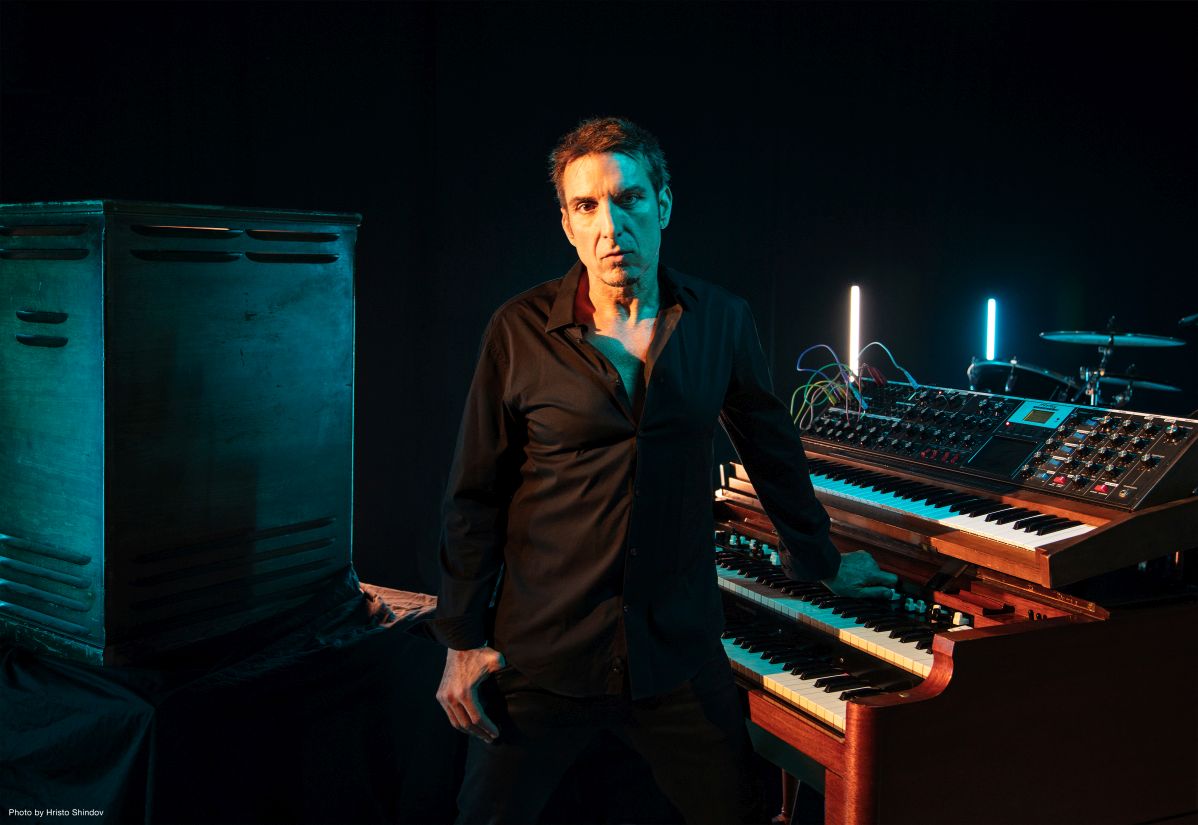 Derek Sherinian is no stranger in the music scene. Having played with bands and artists like Dream Theater, Platypus, Kiss, Billy Idol, Alice Cooper, Black Country Communion and so far released seven solo albums (the eighth on its way) so this question is justified: what makes Sons Of Apollo so different or special from all the bands you've played in before?
,,The musicians in the band are incredible but what makes Sons Of Apollo so special for me is that it is the first time where I am one of the main composers and producer of the records so I have a lot of creative control. I never had that in the past before, so I am enjoying that very much.''
What was the plan when you and Mike started the band three years ago?
,,We were talking about it for a long time and in 2017 Mike called me up and said 'let's go'. First thing I did was getting a record deal with Sony. We didn't have a band name; we didn't have any music or a line-up. We said we were going to make a progressive metal album and we're going to do it our way, we need creative control. And it started a bidding war for Mike and I, it was amazing.''
With 'Psychotic Symphony' you pretty much took the world by surprise. This time people are expecting things. Did you feel the extra pressure?
,,Never, we just make the music that we're making and it is in our DNA that we always want to make it better than the last thing that we did. So we are always pushing and pushing and the responses are that people like the new album better than 'Psychotic Symphony', and that is really cool.''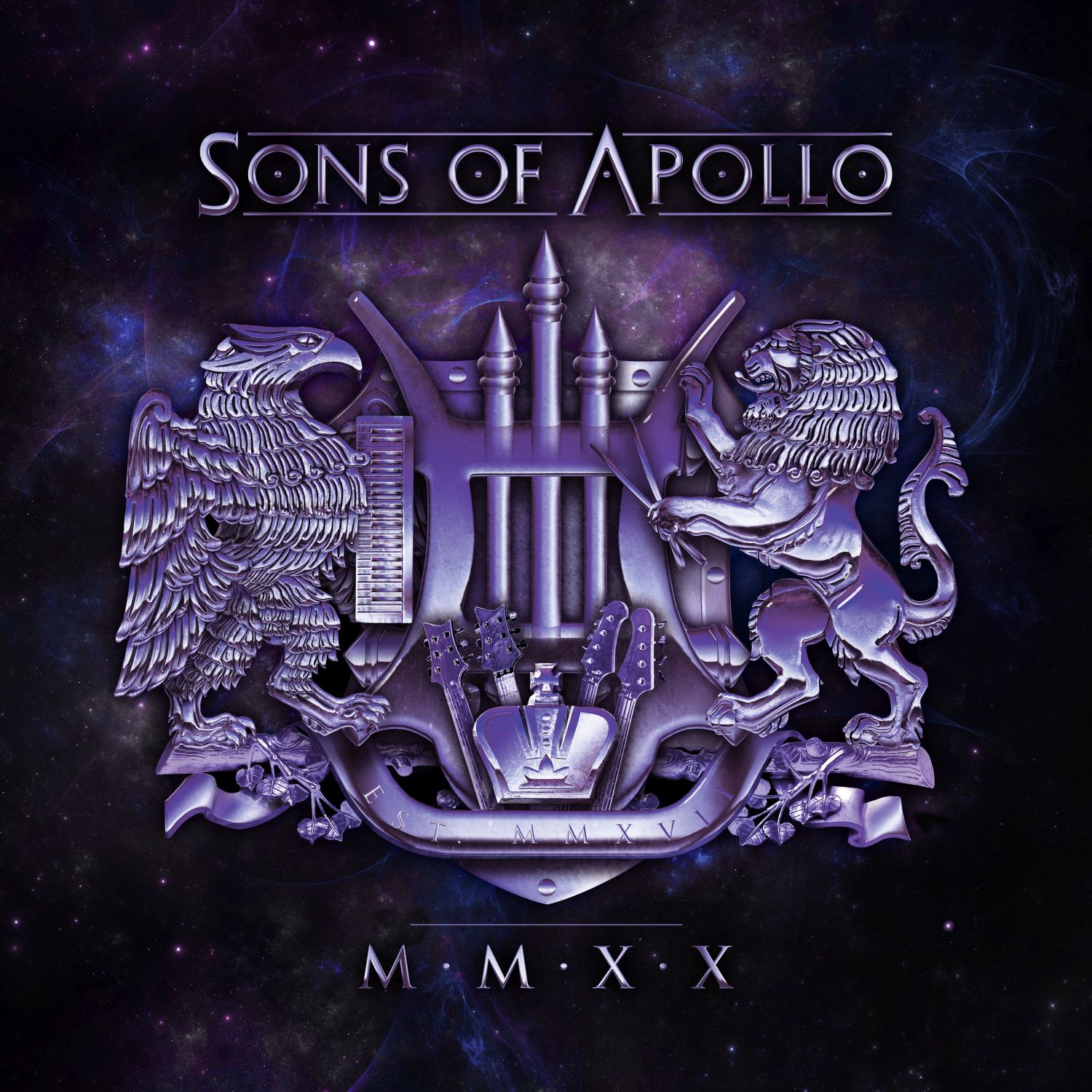 After the debut album you have done some extensive touring, does that show on the new album?
,,I think so, you can hear that the band is tighter, we know each other's playing a lot better, I've grown a lot closer to Ron musically, I really know his style and capability now and that helped and influenced my writing for this album. He is just incredible and there is nothing he cannot play.''
Has it changed your way of writing?
,,Not really, the way of writing was pretty much of a continuation of the first album. We had a synergy going. A lot of the music composing was Ron, Mike and I. Ron and I both did a lot of writing and came up with ideas, then we met with Mike and put together the compositions from that point. That worked perfect.''
What do you consider the strength of Sons Of Apollo?
,,Well, the first thing you have to look at are the players. I mean, everyone is at their top on the instruments and can play everything. What makes it different, I think, is that most people who do what we do can't rock or play with attitude and swagger and I think that separates us from everyone else. The virtuosity mixed with total attitude involved I consider the strength of Sons Of Apollo.''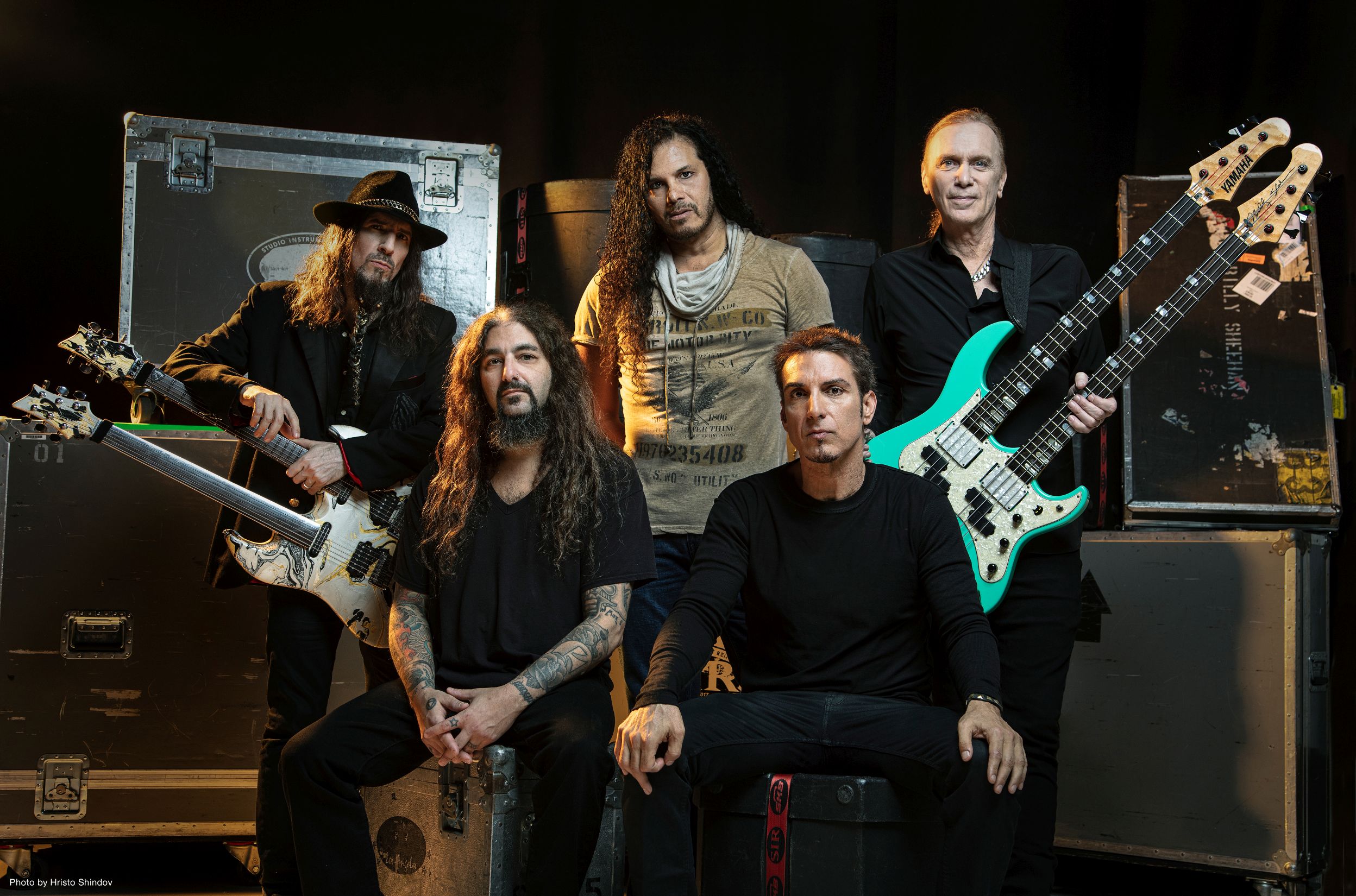 When I say that everything where Sons Of Apollo stands for comes together in the song ,,New World Today'', do you agree?
,,I guess so, you get a feel for everyone's personality. That song covers a lot of ground musically, it's a real journey.''
'MMXX' (2020) is the year that we are living in, it can also stand for 20/20 vision. Does it also mean you have a clear vision about where you want to go with Sons Of Apollo?
,,Definitely up, there you go, simple as that, haha.''
Because of all the previous bands Mike, Billy, Jeff, Ron and you played in people always look for similarities. Does that bother you?
,,No, we are who we are and the things we've done in the past will always be the points of reference for people, so that's cool, no problem.''
At a very young age you already knew that you wanted to become a musician. What advice would you give to kids who also want to become a musician?
,,I would say, if you want to do it then it's great but you really have to love it and do whatever it takes to make it. Because if you won't, there is always a kid who will give it all up and he'll get the glory before you do. I've seen a lot of people come to Los Angeles with these big dreams of fame and glory; but they don't realize that the competition is so fierce. If you come down here and take the gamble you better love what you're doing and love the music that you're playing because if you just come down here to become famous or make money you're in the wrong business.''
The new tour just started in the United States, in March the band will play in Europe, in April it's South America. So that's some heavy touring. Is that where Sons Of Apollo is at its best? On stage?
,,I think SOA is great in the studio and on stage and it's both equally important. I love both, it's all part of the cycle. It's not real until you recorded it, people have heard the record and you go to play it live. It's exciting to see people's reactions. We are proud of the record.''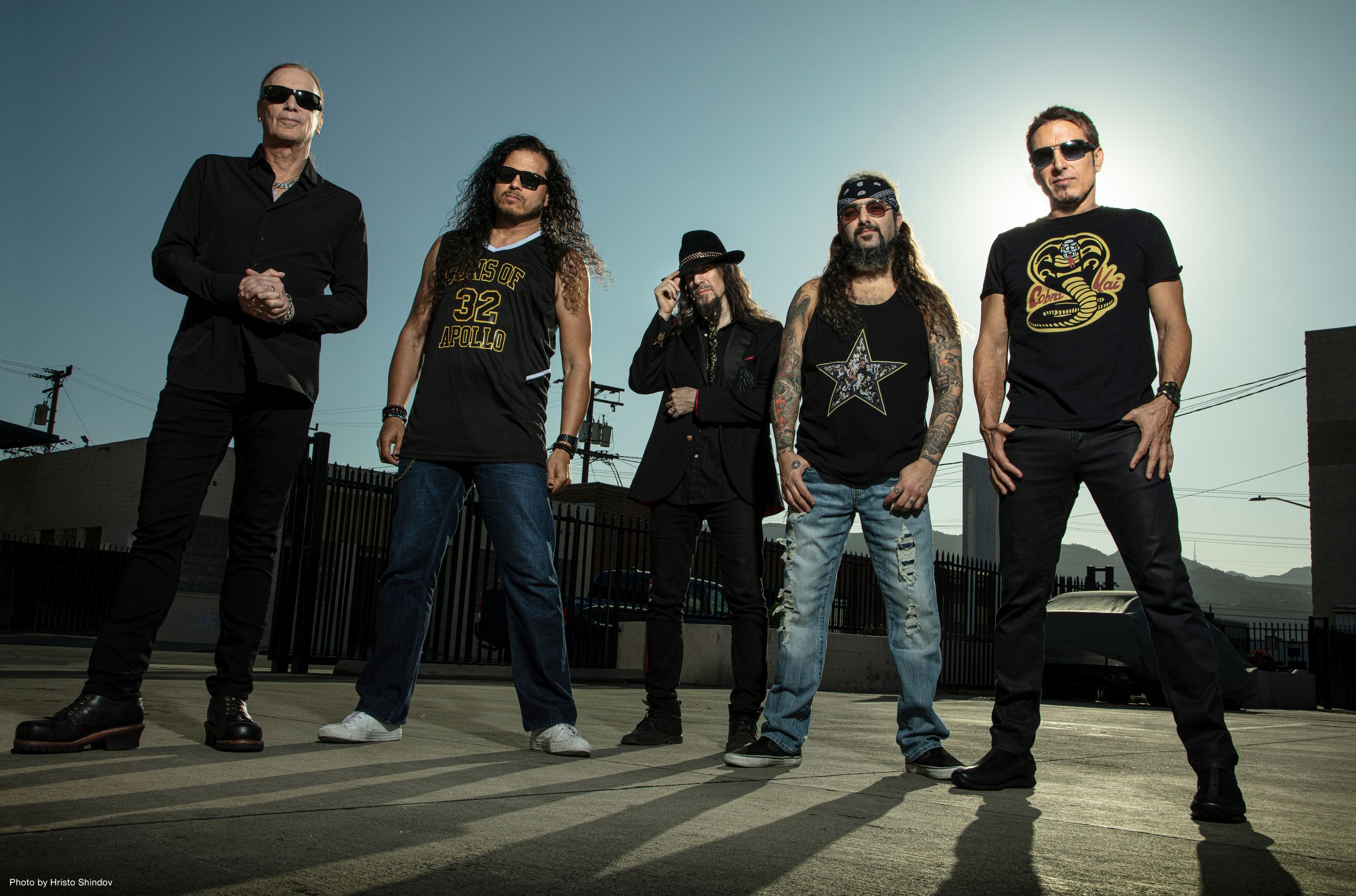 With your expanding catalogue, you can now start focussing on your own material. That must be something that you are aiming for?
,,It will all be Sons Of Apollo now, no covers, no fillers, no nothing, that's a great thing.''
Are you involved in more projects at the moment or is it all Sons Of Apollo?
,,It's all Sons Of Apollo now and I am also in the midst of making my eighth solo record. It's being co-written and co-produced by Simon Phillips who will also be playing the drums and I have some very cool special guests coming in to play which I will announce at a later date.''
To finish this interview, anything new on Black Country Communion?
,,The last that I've heard is that in January 2021 we will get together and record but that's still not definite yet. That's the soonest anything would happen.''
—
Review of SONS OF APOLLO-'MMXX' here

#sonsofapollo #dereksherinian #mikeportnoy #billysheehan #ronthal #bumblefoot #jeffscottsoto #hbls #headbangerslifestyle #awayoflife