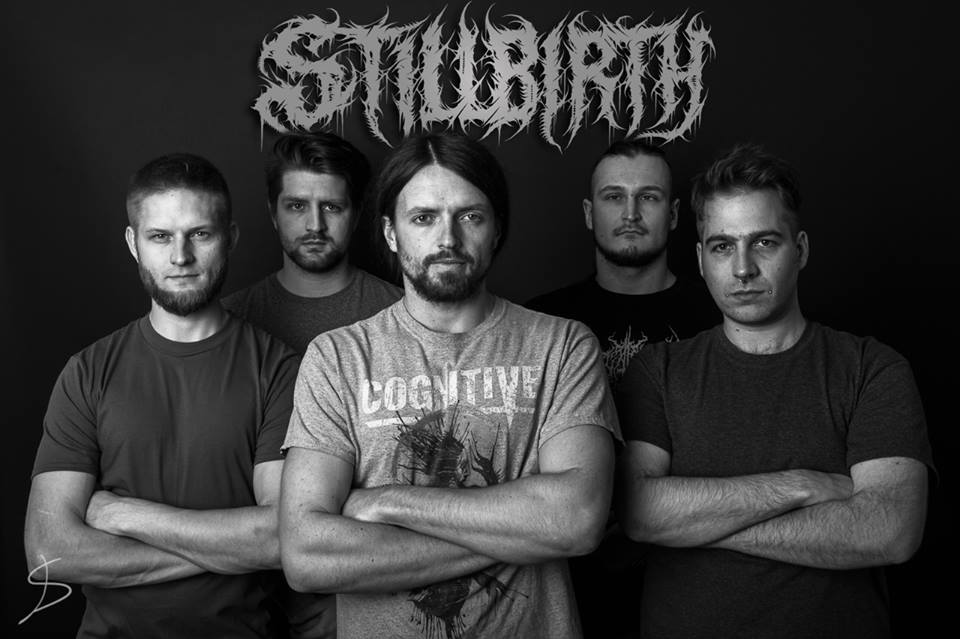 STILLBIRTH
Death Metal Mayham Over Asia
STILLBIRTH [Germany] is a five-piece death metal/grindcore band with Lukas Swiaczny [vocals], Dominik "Pumpa" Koenig [bass/background vocals], Simon "Sims" Stuermlinger [guitar], Jens Strack [guitar] and Martin Grupe [drums]. I was able to catch the guys for a quick interview on their "GUTTED AT BIRTH SOUTH ASIA TOUR 2018" at the "BRUTAL LUNCHBOX VI" Festival in Kathmandu, Nepal.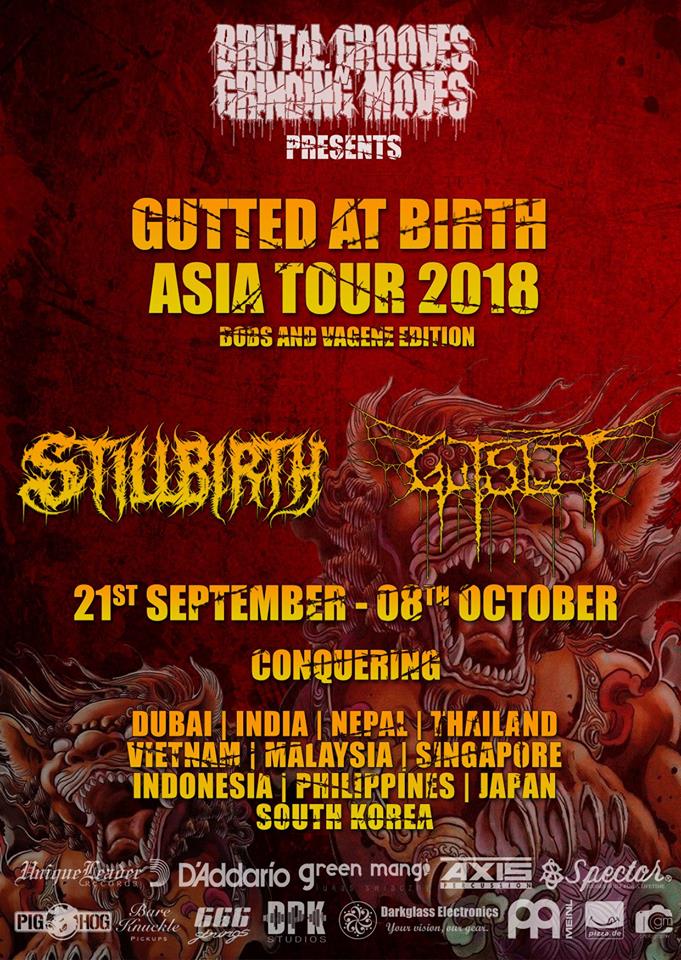 How does it feel to play in Nepal?
,,SWEATY!!! It was one of the hottest shows we've ever played! But other than that, it´s awesome to play in Nepal. The crowd was amazing and the whole experience was superb. We didn't expect a nonstop circle pit at our show, they even circled during the soundcheck. Some of the fans even shouted the lyrics to our songs. We met a lot of new friends on that show and can´t wait to come back, even if the air in Nepal is quite thin [laughing].''

What do you think about the death metal scene in Kathmandu?
,,The people are super friendly and kind. It was awesome to meet so many new fans and friends. The NON-STOP CIRCLE PIT during our show was freaking awesome! It was crazy cool, how many pictures the fans took after our set. Totally different compared to Germany, the fans over there will tell you how shitty your show was compared to the last time instead [laughing].''

Why did you only play as a four piece in Nepal?
,,Sadly, our new guitarist Jens couldn't get days off for the Asia tour and had to stay at home. But next time we will come over as the full band!''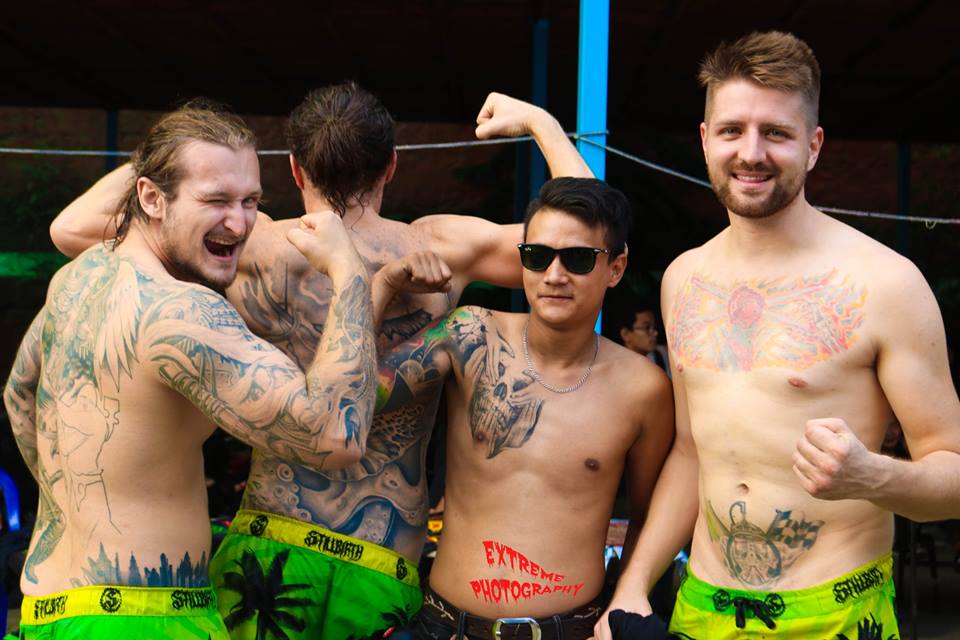 Photo by Extreme Photography

I was really impressed by your live performance and could see how much you enjoy being on stage. What do you think on stage during the show?
,,Somehow "on stage" is a different world. You can step back for a moment and forget all the daily bullshit. Our main goal is to deliver the most brutal and intense show possible. That's so much fun and even more if the crowd goes nuts, too!''

You are currently on the Asia Tour with GUTSLIT [India]. Was it hard to get all the shows booked?
,,Yes, it was a pain in the ass to get everything booked. The shows, the flights, hotels, visas and so on. But everything worked out smoothly. Lukas and Gurdip did a really good job!''

Talking about visas, do you have any problems with that in Nepal or on tour?
,,Yes and no. Kaushal [Gutslit, vocalist] and Abbaz [Gutslit, tour tech] didn't get a visa for Taiwan and Japan. Lukas had to fill in on the vocals for Gutslit on those two shows. Other than that, we didn't have any problems with any visa. The Immigration Officer in Nepal was extreme friendly, and everything went smooth.''

Which other countries will be part of the tour?
,,We played in Dubai and India so far. The next shows will be in Cambodia, Vietnam, Indonesia, Philippines, Taiwan, Japan, South Korea and Thailand.''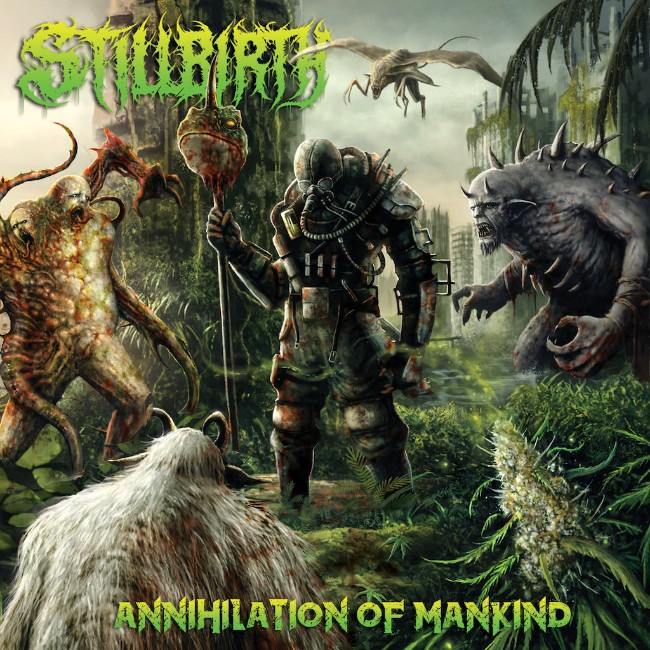 You currently released your new album `Annihilation Of Mankind' via Unique Leader Records. What can we expect in the future from Stillbirth?
,,We will be on tour in Europe with Ingested and Extermination Dismemberent in December and we got a couple of festival shows booked for next year, like the Obscene Extreme Festival and the Death Coffe Party. We are working on two more tours for 2019. We also start writing new songs for the next album quite soon.''

I saw you guys running around with some Go Pro Cameras. Will there be any tour videos?
,,Yes! Once the Asia Tour is over, we will release a couple of tour videos! We can´t wait to see all the footage after the tour. It´s always great fun to watch the tour videos, especially some years after it [laughing]. We have something special planned for our 2 days off on Bali!''

Thank you guys so much for taking the time for this interview. It was nice to meet you guys and have a save trip on you tour. Any last words?
,,Thank you for supporting us and pushing the Nepali scene forward!!! We can´t wait to come back to this beautiful country!''

ROLL AND GRIND!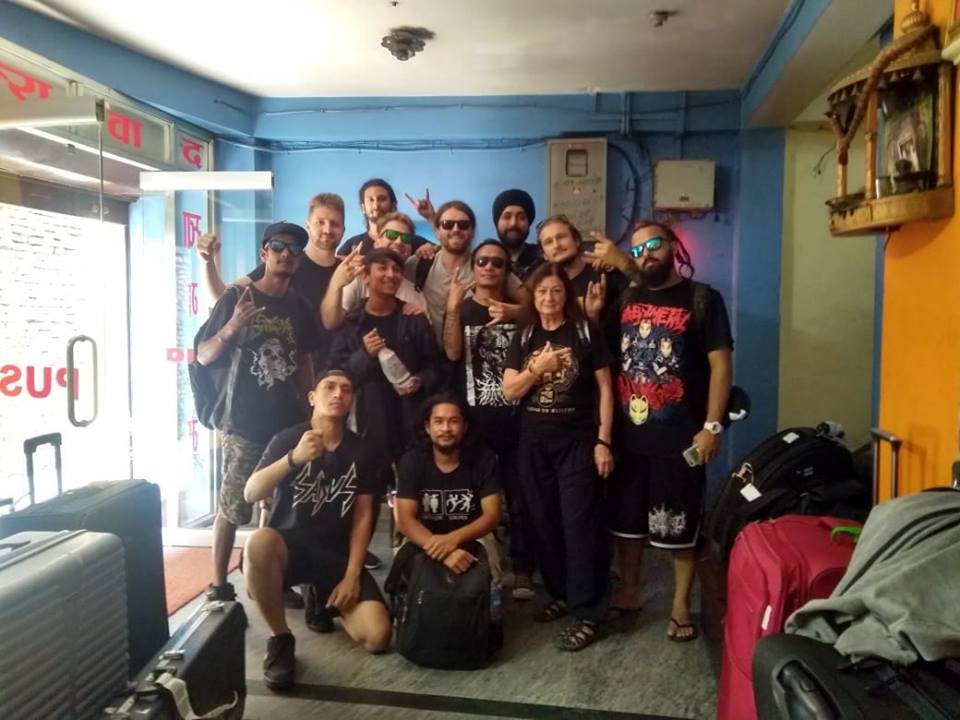 HBLS contributor Joan K. Matlock with Stillbirth, Gutslit and EUMSN crew at Brutal Lunch Box VI
—
Follow Stillbirth on Facebook and visit the website here
Stillbirth Instagram
Stillbirth Spotify