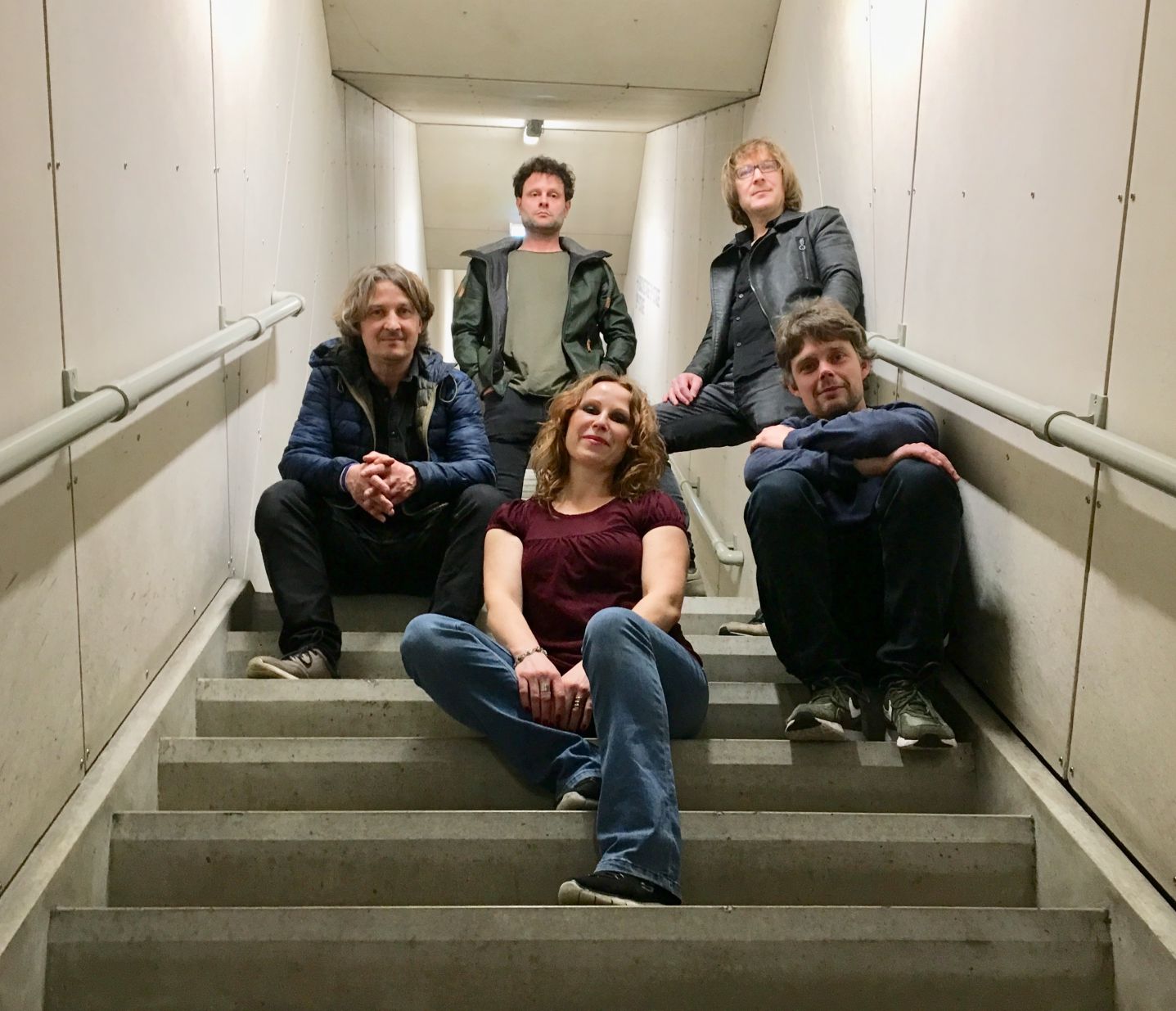 THE GATHERING 30 Years
And Still Going Strong
This year The Gathering celebrates its 30 Year Anniversary. A lot has changed over the years and it must have been a rollercoaster ride. Mega success with the debut album ('Always…'), almost on the brink of breaking up after the 2nd album ('Almost A Dance'), re-inventing themselves again with the 3rd album ('Mandylion') and climb the ladder of success again before getting into calmer waters. HeadBangers LifeStyle's Ron Willemsen contacted one of the founding members and drummer of The Gathering Hans Rutten and took a short trip down memory lane.
Hans, looking back what are the things you are most proud of?

,,It's impossible to pick just one event. There are so many concerts, albums, tours we did, that we are proud of. I don't know if pride is the right word for this. I personally do love our 'How To Measure a Planet?' album. The production, the songs, the way we recorded the album, with Attie Bauw, it was something really special. I am fond of all our albums, but 'Always…', our first one, and of course 'Mandylion' are real highlights as well. Both albums are recorded in a short time, played live, and we put a lot of blood, sweat and tears in the whole writing and arranging process. Of course our first Dynamo Open Air (metal festival in the Netherlands) gig, our first Pinkpop (Dutch pop/rock festival) gig. Playing at big European festivals such as Roskilde, Glastonbury and Sziget festival, the numerous European, North and South American tours. Having an 'impossible' single which became a small hit (,,Strange Machines"). Oh, I could go on for a while."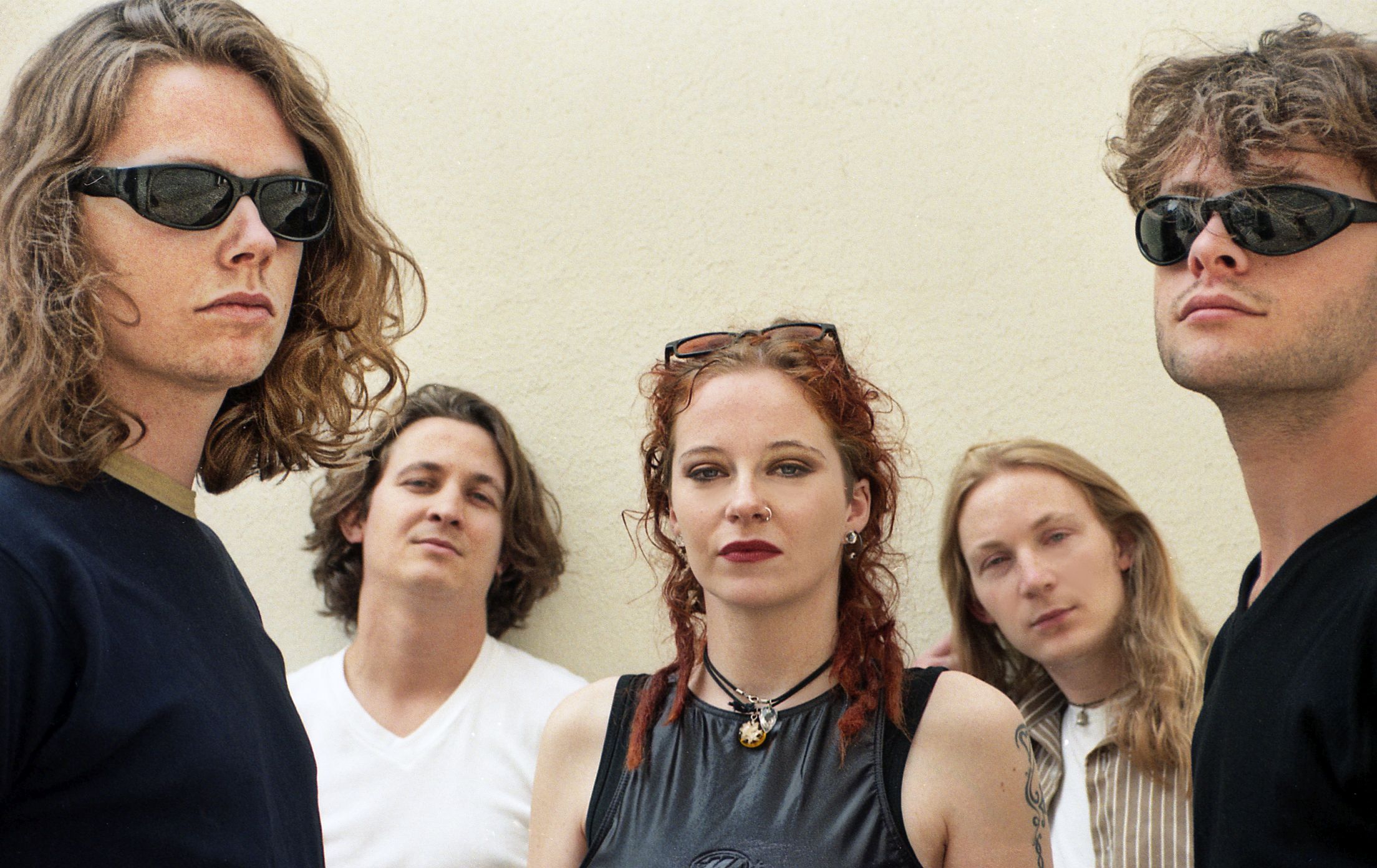 THE GATHERING LtR: Frank Boeijen-Hans Rutten-Anneke van Giersbergen-René Rutten-Hugo Prinsen Geerligs
Photo: Jack Tillmanns
Every album you released sounded different from the one before, even style wise. You asked a lot from the fans. Is there anything you would have done different with the knowledge of today?
,,Style wise: not really. We just did what we wanted to do, without looking to the commercial aspect. Production wise, I wish we had a bit more time to produce, arrange and write some songs and productions. 'If_then_else' could have become a better album at some points, I think. It doesn't make any sense to re-write history and re-mix and/or re-record those songs or even albums. We try to look forward, and you can still change songs, for example in a live situation. Maybe we asked a lot from some fans. But I also know that a lot of fans really liked the different sounds on our albums."

,,I think ,,Heroes For Ghosts'' is the best song we ever wrote."-Hans Rutten
Commercially 'Mandylion' and 'Nighttime Birds' were the best-selling albums. What do you consider the best albums from a creative stand point?
,,'How To Measure A Planet?', followed by 'Souvenirs'. We reached a creative peak, and had the time, knowledge and the financial means to record both albums. But of course I do love them all, even 'Almost A Dance'. Without 'Almost A Dance' we would never have been capable of making 'Mandylion'. And I really love our last one, 'Disclosure', with Silje (Wergeland). I think ,,Heroes For Ghosts'' is the best song we ever wrote. It has everything The Gathering stands for."

You started the band with your brother René at a very young age. What motivated you back then?
,,We were both raised in a town called Oss, located in the south of the Netherlands. There was not that much happening in Oss for youngsters like us back then, so we (and a lot of other people from Oss) started a band. The few pubs we visited were full of bandmembers, it was, for us, very interesting and very exciting to even have the idea to play in a real band. There was a very lively metal scene in Oss. Important was the fact that we wanted to make our own music and be as original as possible. We had, and still have, a huge fantasy, which we wanted to translate into music we liked and wanted to play in our rehearsal room, and later in a live situation. Back then we listened a lot to bands like Celtic Frost, Paradise Lost, but also music from the alternative and prog scene (Rush, Pink Floyd) and even modern classical composers such as Philip Glass. Besides listening to music we watched a lot of movies and even documentaries inspired us. We just combined all those influences and tried to make something new out of it."

How did you find the other members for that first line-up?
,,René and Bart (Smits, first singer) were playing in a band around 1989. One day I saw them play live, and this triggered me to start a band / project myself. Luckily they agreed so the three of us started rehearsing in an old shed in Heesch, nearby Oss during our autumn break in 1989. Shortly after our first rehearsals it occurred to us that we needed a bass player. Bart knew Hugo (Prinsen Geerligs, bass), he was in the same school class and they were friends. Hugo was in touch with Jelmer (Wiersma, guitars) so after half a year we had a steady, decent line up. At that time we listened a lot to Paradise Lost's 'Gothic' album, and Nocturnus, who had a real keyboard player, also when they played live. To add some gloom to our sound we asked Frank (Boeijen, who was in the same class as Jelmer) to join us with his keyboards. The line-up was completed."

Did you have any idols at that time?
We were influenced by Celtic Frost, Cathedral and Paradise Lost back then, but also crust core bands like Axegrinder and Amebix. Frank was besides metal also into alternative rock like The Pixies, Depeche Mode, Kraftwerk. Me and Hugo were very much into Rush. We all loved Pink Floyd. So, yes, we had a lot of idols back then. We tried to learn from these bands by covering them and we rehearsed days in a row to find out how the structure of these songs was made. I remember we played ,,Subdivision" by Rush. Very complicated, especially when you are young. But somehow we managed to play that song."

How ambitious were you when you started and has that changed?
,,We had very low ambitions actually. We did have dreams of course, but we all knew that doing something in music doesn't mean you are going to 'make' it. We were thinking in little steps. First we wanted to do a rehearsal. Then a demo. When we succeeded, we wanted to play live as a support act (we opened in 1991 for Dead Head). We always had little dreams, but we weren't very ambitious as we knew we would never really make a living out of this. We have fulfilled a lot of those dreams throughout the years, which is really fantastic, and I am very grateful we could do so many beautiful albums, festivals, tours, etc. Nowadays we still have some ambitions. We would love to play in some countries we never played before, like Australia, Japan, Korea. We also still have a lot of ideas when it comes to writing another album. There's still a lot of stamina and creativity in this band."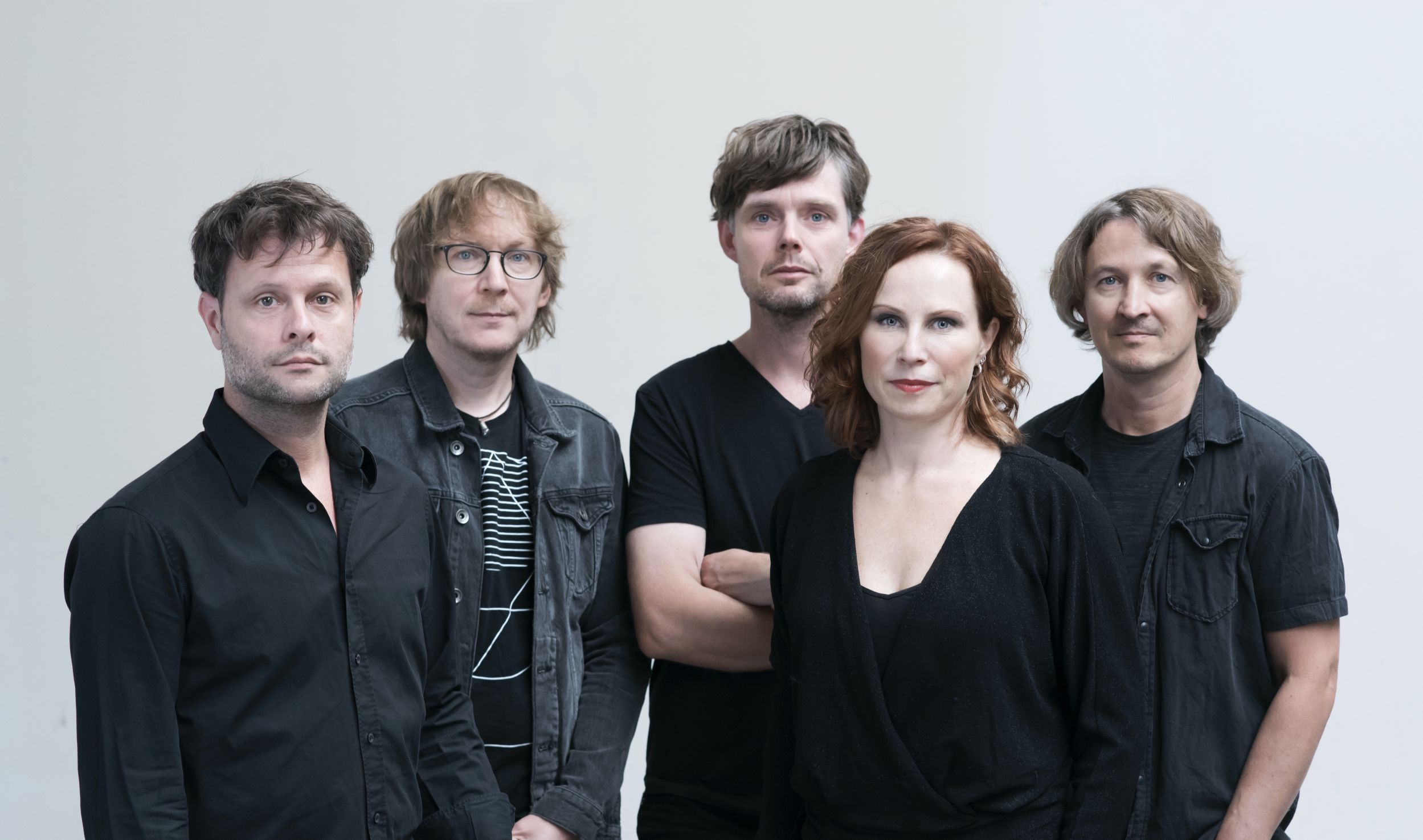 THE GATHERING 2019 LtR: Hugo-René-Frank-Silje Wergeland-Hans Photo by Gema Perez


You have toured the world many times. What were the highlights?
,,Oh, so many highlights. I already mentioned playing great festivals like Dynamo Open Air, Pinkpop, Lowlands, but also European festivals like Glastonbury, Sziget, Rock am Ring and Roskilde. But touring-wise I have to say the tour we did in South America in 2011 was a real highlight. It was such a hectic tour. We had problems from the start, as we were kicked off of our flight due to an overbooked airplane. We had troubles with customs, passports, natural disasters like volcanoes, so we couldn't fly. We had problems in La Paz because of the thin air (La Paz is situated on 4000 m height). In Colombia the band had to play without me because I couldn't be on the flight to Bogota because of a fault with the booking. But in the end it was a great tour, we saw some great new countries. Somehow you forget about those problems quite easily. I could write a book just about that tour alone, and the adventures that came with it."

In 1999 the band started its own record label, Psychonaut Records. What was the reason behind that?


,,Well, after some struggle we got the rights back of 2 albums, 'Always…', and 'Almost A Dance'. We decided to start our own little imprint for those 2 albums. When we fulfilled our contract with Century Media we decided to release new albums under our own label as well. The Gathering always was a band with a 'do-it-yourself' mentality, and seeking to control things ourselves as much as possible. We learned some lessons from the past, so it was better this way."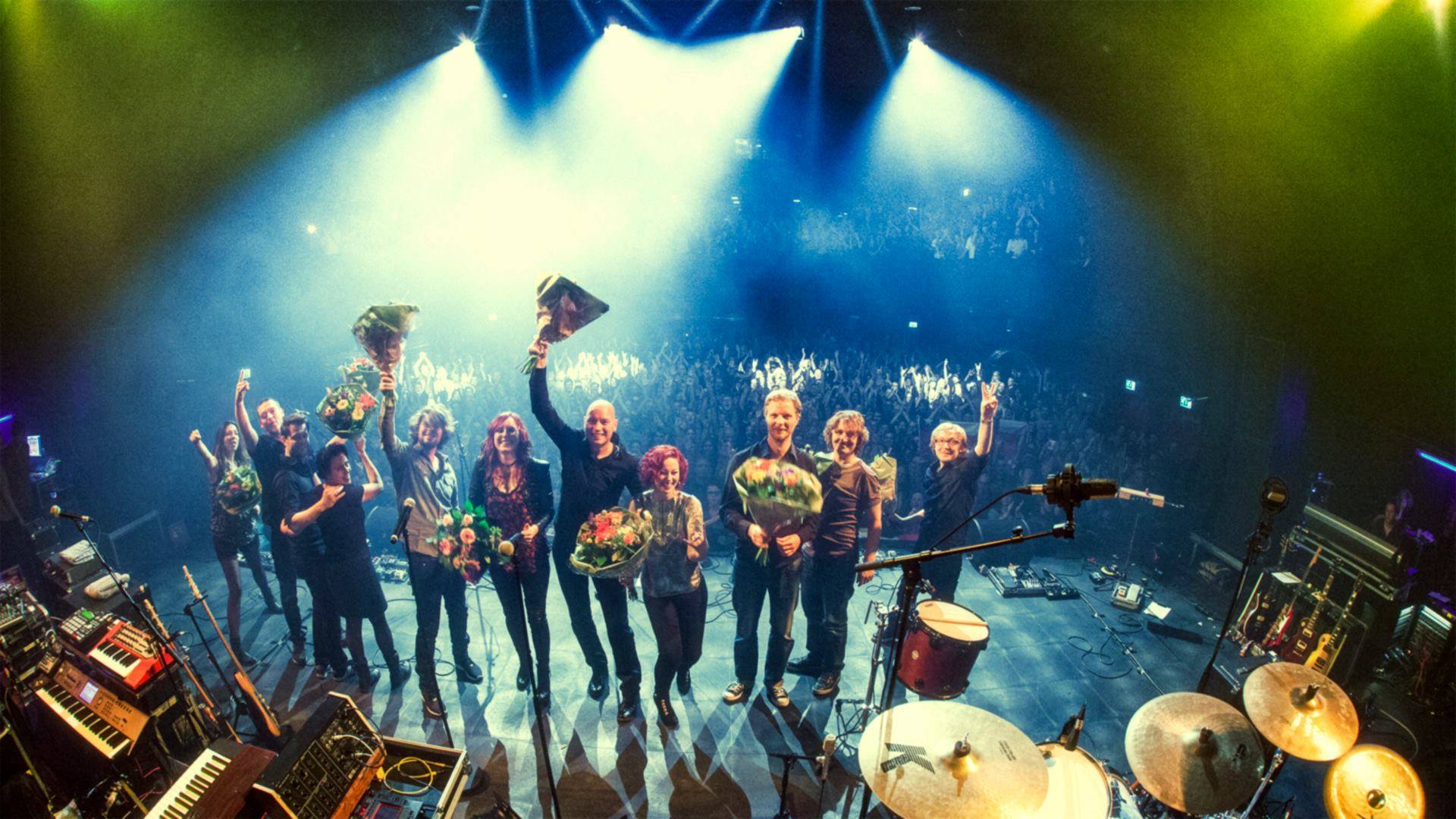 THE GATHERING 25th Anniversary Show Photo from The Gathering Facebook page
To celebrate the 25th Anniversary, 5 years ago, you played a very special show in Nijmegen, your hometown, and (almost) all former members were present. How special was that?
,,That was one of the most special gigs we ever did. It turned out so much better than we expected. Everything was just right that day. It was exhausting, playing 2 gigs of 2,5 hours in one day, but it felt right in so many ways. It was also a proper way to say goodbye to Anneke (van Giersbergen), as it felt strange how it ended in 2007, doing a festival in Finland as our last gig together. We were incredible happy how it went, being all together, and doing this trip down memory lane from our very first album until 'Afterwords'. I can safely say it was a historical day in the history of the band."

Did you ever receive golden albums for at least 'Mandylion' and 'Nighttime Birds' because sales wise you should have.
,,No. We never received a golden album. Well, they are gold now, because you don't have to sell that many albums anymore today to receive a golden status. Back then in 1996 I guess it was like 40.000 copies? Anyway, it's not that important. It's too late as well, as I don't think Century Media is interested to buy some golden records (you have to buy them) and hand them to a former label band."

After Anneke left, the band took a step back before returning with Norwegian singer Silje Wergeland. Was that also the moment that the priorities for the band changed?
,,No, not really. The Gathering was and still is important. It didn't change our ideas about making albums and doing tours. Of course priorities change in life; becoming a parent, getting a stable income so you can buy a house, etc. I think after we celebrated our 25th anniversary, in 2014, we needed to take a step back due to several reasons. We didn't have a bass player, because Marjolein (Kooijman) quit the band. And me, René and Frank had a strong feeling we needed a break, a sabbatical for at least a couple of years. But we all knew we would pick up the band again at a certain point."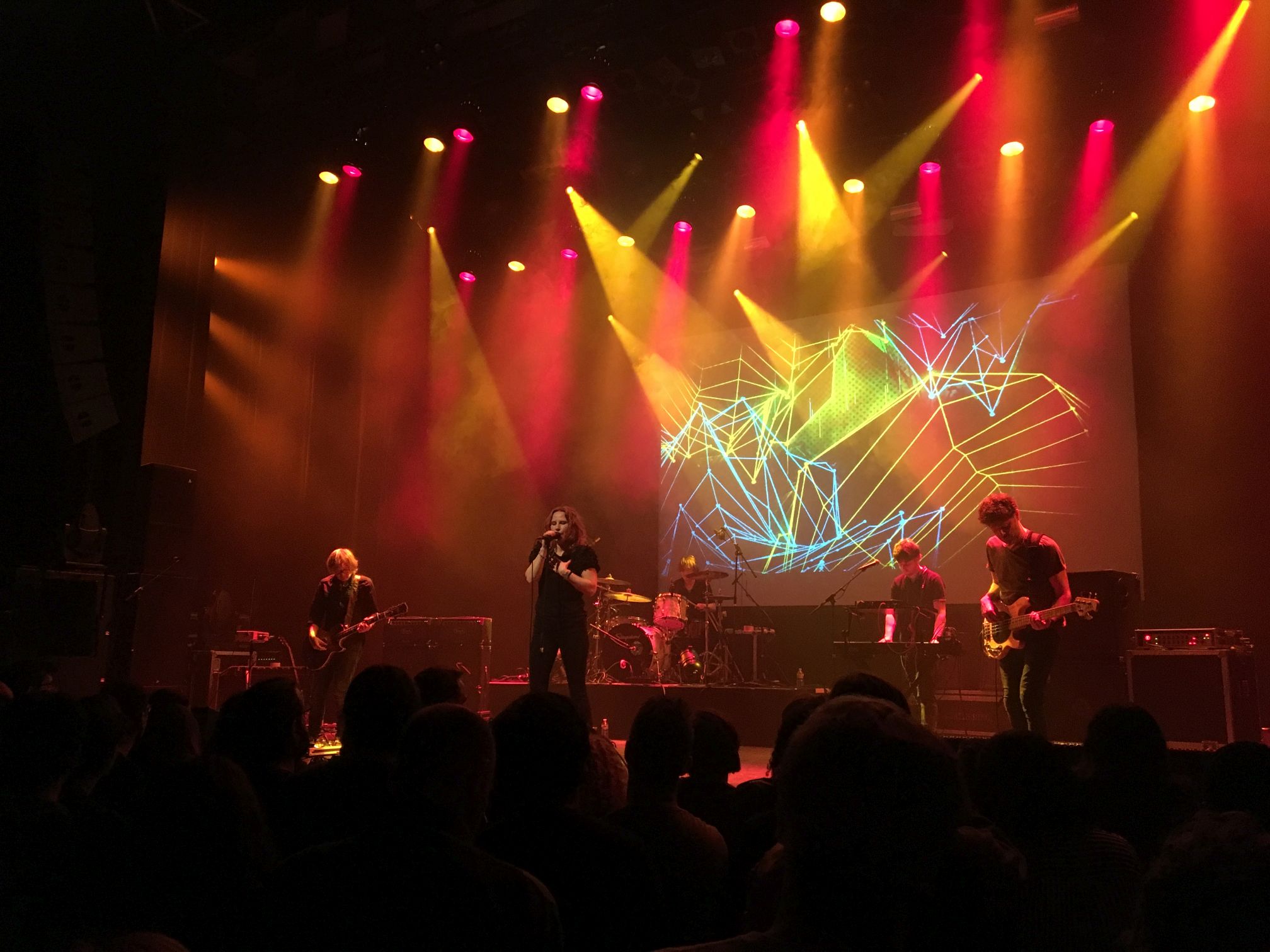 THE GATHERING live at Prognosis 2019 Photo by Barbara Groen


Being in the music business since such a very young age. Do you have the idea you missed something? You pretty much grew up on the road.


,,No. We had such a good time on tour, meeting people, countries, making albums on a regular basis. It was a dream come true. Yes, you miss some things. I would love to play in a soccer team, which is impossible if you play so much. When on the road you miss for example your family, birthdays, parties and seeing friends on a regular basis. But if you are on the road with friends, it is ok I guess. I didn't regret it."


What advice would you give to kids who want to become a (professional) musician as well?


Don't ever expect that you will become a professional musician. Just start playing, a lot, even if it's not that well paid (especially in the beginning). Try to play live as much as possible. Make music you believe in, despite the trends and all good advice from friends. Listen to people who actually 'made it'. They know how it works and can give you useful advice. Be open to learn, don't be stubborn, but stay close to yourself. Most importantly: don't expect that you can make a living out of it. That's so difficult, it shouldn't be a goal in your life. The goal should be to play, have fun, and grow as a musician."


,,We are very blessed that bands see us as an influence". -Hans Rutten


Do you feel The Gathering got the recognition they deserve based on your influence on other bands, the success. Or do you have the idea that you had to constantly prove yourself and still have to?

,,When we play live we all have that feeling that you need to conquer the venue, to proof yourself. But in a good way. Yes, we get the attention and recognition. We are very blessed that bands see us as an influence. Success is something else. What's success? We didn't become a big mainstream act, but that was never a goal. Personally I am very happy about how our career went, and I would do it more or less exactly the same."


When, one day The Gathering decide to stop. How would you like the band to be remembered?

,,I think the Gathering is a real, independent 'do-it-yourself' band. We try to do things ourselves as much as possible, so we don't have to make compromises, and we only can blame ourselves if something goes wrong. That means that it is almost impossible to become a huge act, as you need help from 'above' to achieve such goals. I hope people will remember us as a colourful band, not afraid of taking risks and doing experiments on all levels. We are also a real band. Just a bunch of friends who started something, not a money driven project invented by a record company. And I really think we are strong survivors. It was at certain points in our career very understandable to throw in the towel and quit the band. But we just enjoy making and playing music. That's the core of the band; music comes first."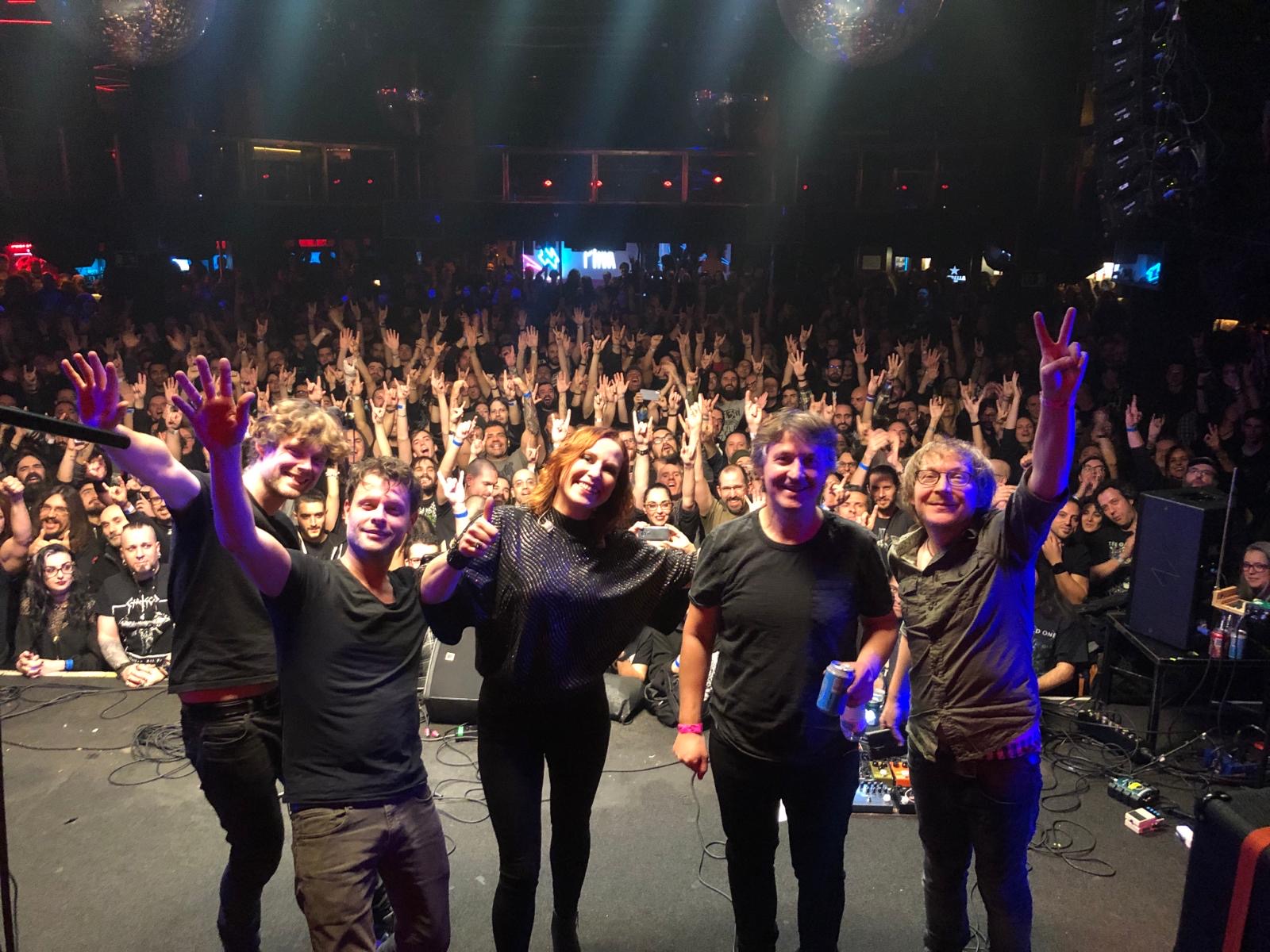 THE GATHERING live at Madrid Is The Dark (Spain) 2019 Photo by Mads Lilletvedt
Do you have any plans for the future?
,,Yes. We are working on new songs and we hope to start recording them this Summer 2020. We will play at the ProgPower festival in Atlanta, Georgia in September 2020, and we are looking if we can play some more concerts the second half of 2020. We are also aiming to release a new album somewhere in 2020. It will be a busy new year for sure."
—
Header photo by Gema Perez
The Gathering Website here
The Gathering Facebook here
#thegathering #headbangerslifestyle #hbls #awayoflife