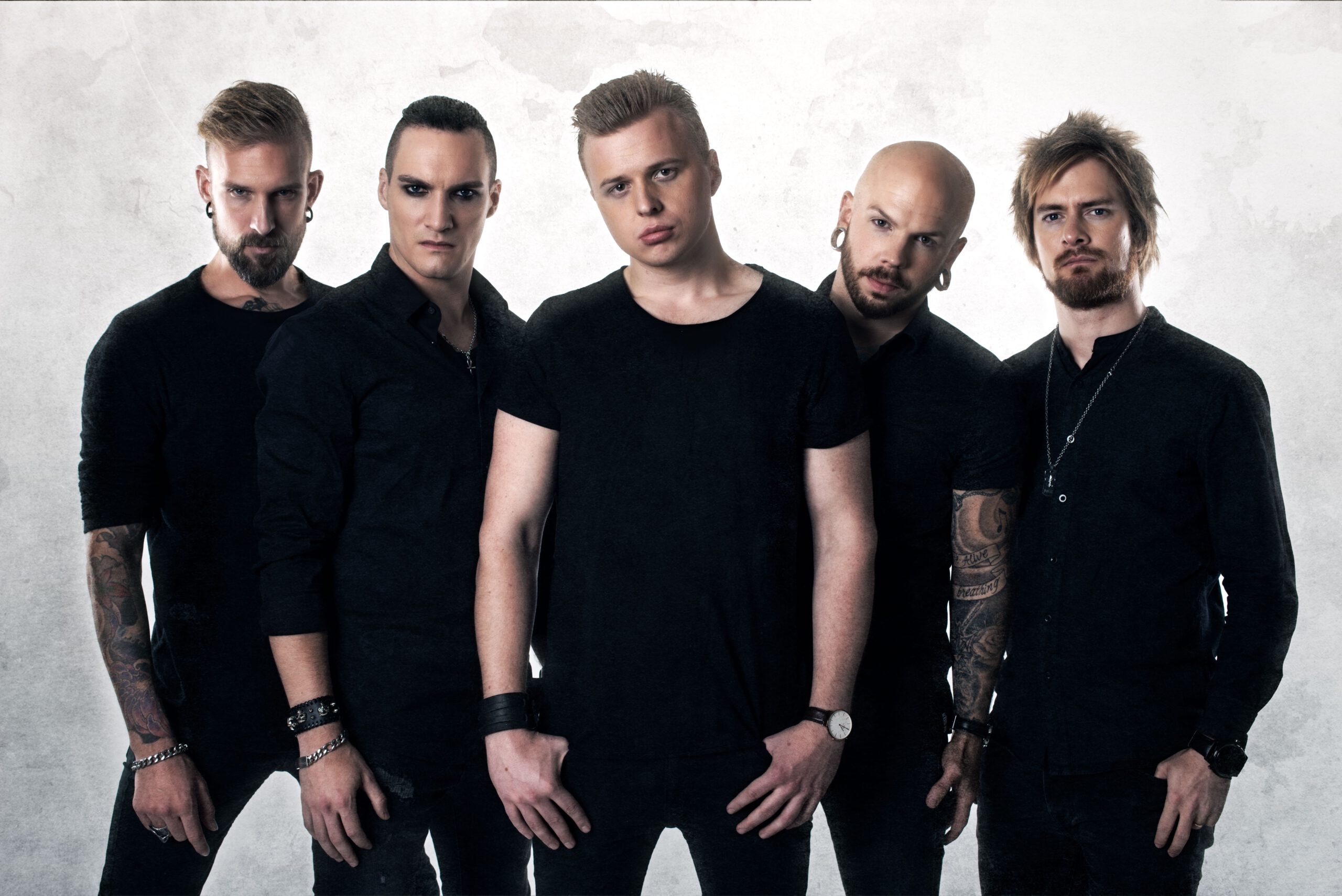 THE UNGUIDED
An Update By Richard Sjunnesson (harsh vocals)
2016 started as a good year for Swedish metal band The Unguided. Their third album `Lust And Loathing', also the finale of a trilogy, was released in February 2016 and the five-piece sounded stronger than ever. Core members Richard Sjunnesson (harsh vocals), Roger Sjunnesson (guitar/keyboards) and Roland Johansson (vocalist/guitarist), who once were part of the very successful band Sonic Syndicate but left because of musical differences, worked hard to establish the career of The Unguided since the formation in 2010. And with success because they got themselves a solid record deal with Napalm Records, their loyal fan base kept growing fast and the metal scene became more and more aware of this talented band. Therefor, the fact The Unguided announced the departure of their beloved frontman Roland Johansson in last December was a shocker, to say the least. But The Unguided was well-prepared and also announced Jonathan Thorpenberg as the worthy successor by releasing the new EP `Brotherhood' and the video for the track ,,Nighttaker''. No doubt this Swedish outfit is ready for a new chapter in The Unguided universe, but it leaves a few questions as well. Richard Sjunnesson is willing to give HeadBangers LifeStyle the answers in order to clarify the situation.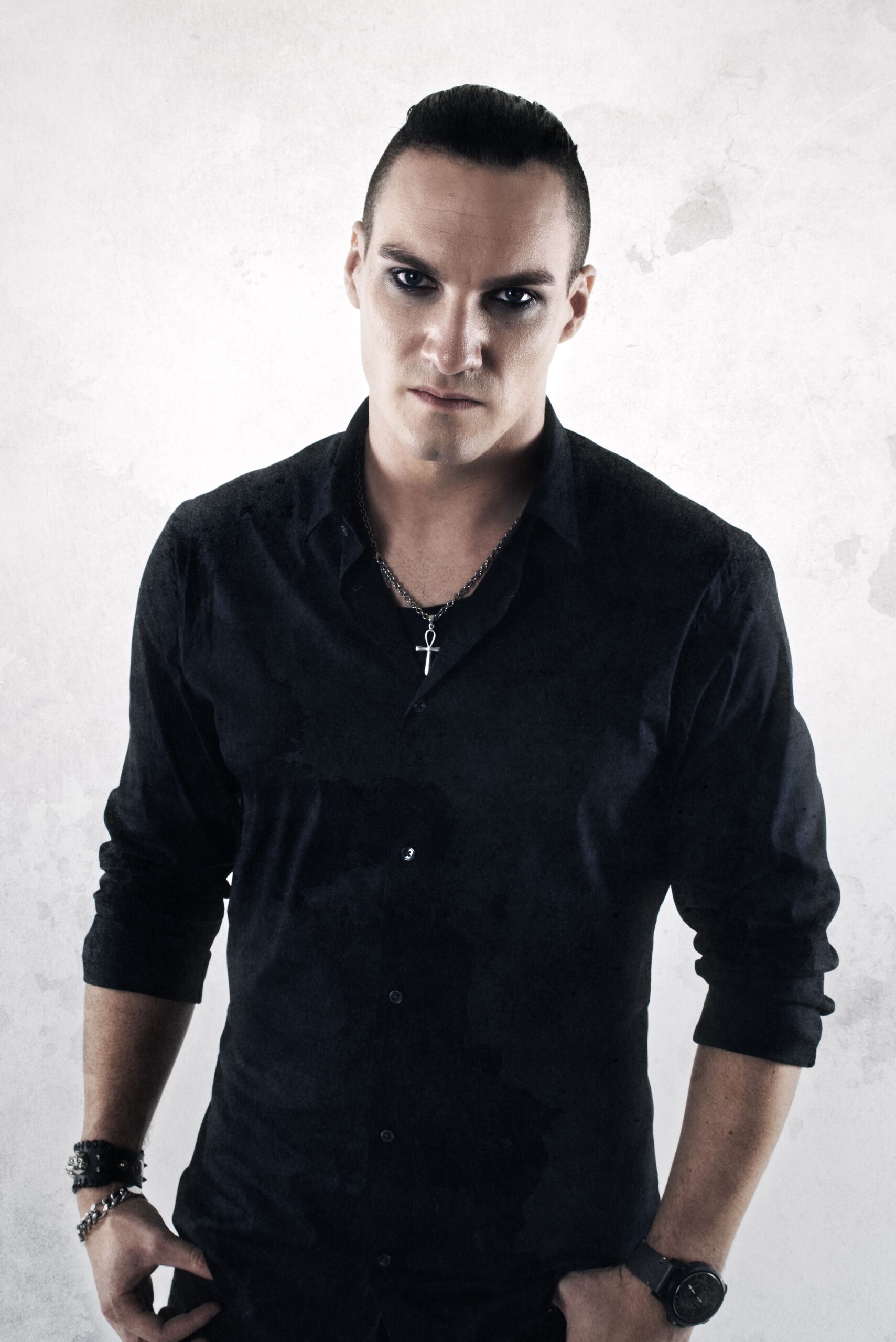 (Richard Sjunnesson)

In December last year the official announcement was made that singer/guitarist Roland Johansson had left the band and passed the torch to singer Jonathan Thorpenberg. How was it to deal with the whole situation at the time?
,,There were certainly a lot of emotions going back and forth for everyone involved. I mean, I've spent the bigger, musician related, part of my adult life with Roland. We've made numerous shows, tours and 5 LPs together since our paths first crossed in 2005. There will always be a sort of unbreakable bond between us, no doubt. As some fan described it: we are like Frodo & Sam [laughing] and we indeed complement each other in such a good rare and dynamic symbiosis. But at this point and in this progressing band we just couldn't get it to work anymore so this was something that was needed for everyone to feel the band was actually worth our while. It was an extremely hard decision to make, but it was the right one. We stumbled upon Jonathan by chance in 2015 and to have the opportunity to work with 2 of these stellar musicians and singers in my career I'd have to thank the Gods for. They are a rare breed and both are very, very talented and special in their own way. I foresee a great future for The Unguided with Jonathan and of course Roland is going to be a part of it still to some extent. The decision was sort of made after the spring tour we had 2016, which worked so utterly good with Jonathan. It would be stupid of us to not cease the chance to absorb this diamond in the rough before some other established band put their teeth into him [laughing]. And since Roland didn't have the chance to solve the balance between lives and band time-wise and hadn't for some years, something really had to be done. To continue in the old state would just be awkward and not fair to anyone. Not to us, not to Roland, not to Jonathan and not to the fans.''

Did you have any doubts about the future of The Unguided at the time or was everybody willing and determined to embrace a new adventure with the band?
,,As always when you release something new and especially during a reformation like this, there's always a lot of pressure. I think everyone was willing to undertake the journey and the label had our backs in it. It came down to our own speculations to estimate how big the damage would be once the songs hit. Needless to say, there was not much of a damage at all. The majority of the fans understood the decision and respected it and welcomed Jonathan with open arms. I've never seen anything like it actually. Now we are very determined to write and record the new album and explore what we are sitting on creatively and musically right now. This whole event has been hard at times, but also inspiring. I think we all will ride on the wave of that and do one fantastic album.''



(Jonathan Thorpenberg)

Can you introduce your new singer? Where did you find Jonathan and why is he the right guy for the job?
,,I first heard about him when we recorded `Lust And Loathing' back in 2015. We had a show booked for the summer, which Roland couldn't participate in, so we were looking for a stand-in for the show. And the producer I was working with mentioned he had a guy in the studio some months prior to our recording, which was extremely talented on both guitar and at singing. I looked into it and there he was! I found out he was actually singing in a band I was involved with back in 2011 (Faithful Darkness), which was a funny coincidence. I contacted him and he made his first stand-in show during the summer 2015. By the time of his twentieth stand-in show, we felt he had indeed earned his stripes and we had a sort of "crisis meeting" regarding the future of the band. The choice was either, we put this band to sleep, or we continue with Jonathan, and that's simply what happened. Why he is the right guy for the job is basically because there are not many musicians out there that can hold a candle to Roland in both musicianship and unique style of singing. Jonathan, being a schooled musician with a great (yet different) voice, we felt that this guy actually could pull it off in a similar matter. There's no need to compare because they are equally talented in their own way. But what we wanted was the same quality as before, and that we found in Jonathan.''

Soon after the `break-up' the fans were treated with a 2 track EP called `Brotherhood'. What was `the big plan' behind this release?
,,There actually was a bit of a plan going on for this. We kept the recording of the EP secret, as well as the video making. Then we started a few weeks in advance to hype up that change was coming, but didn't specify further. Once the video of ,,Nighttaker'' hit, Roland is included in the video up to when the singing start and Jonathan takes his place and then he appears back and forth a bit during the footage. Also our original drummer John is featured during the middle-eight of the song which kind of showcase the original formation of the band. This whole Roland morphing into Jonathan was of course a shocking and brave move that took the fans by huge surprise. There was still not much explanation until the day after where the actual statement from the band and Roland came out. During this time there was an endless stream of messages from curious fans to everyone in the band. But the whole event had a big impact and I think it was a great respectful way to say "Farewell" to the old era and "Hello" to the future.''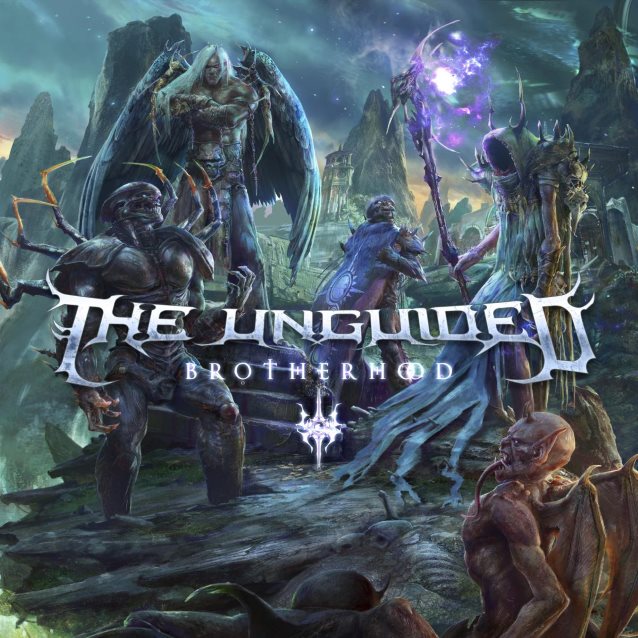 Can the fans expect a new studio album any time soon?
,,Soon is debatable, but surely during 2017. We are working as hard as we possibly can with it at the moment.''

The Unguided will play at Sweden Rock this year, thanks to the massive voting by fans. How do you feel about that and did you expect to win?
,,Yes, that was pretty funny actually. I think our forecast of coming at top 4 was pretty solid, as there was not much as established bands included in the voting. But to win the whole thing I did not expect. But it's a big honour that we have such dedicated fans of course!''

Which bands are you looking forward to meet in person and to hang out with in the backstage area of Sweden Rock?
,,I noticed Iced Earth is going to play, would love to meet them since I'm a long-time fan. Also Running Wild and Thyrfing would be great to share some beers with. Both awesome bands that I've been following since I was a young metal head.''

What would you like to say to the fans?
,,Hope to see you at some of our upcoming shows in 2017 and regarding the album: Trust us. You won't be disappointed! We have learned from past mistakes in other bands. We have no intention of repeating them. The Unguided is and will always remain a metal band.''
—
Follow The Unguided on Facebook and visit the Website.