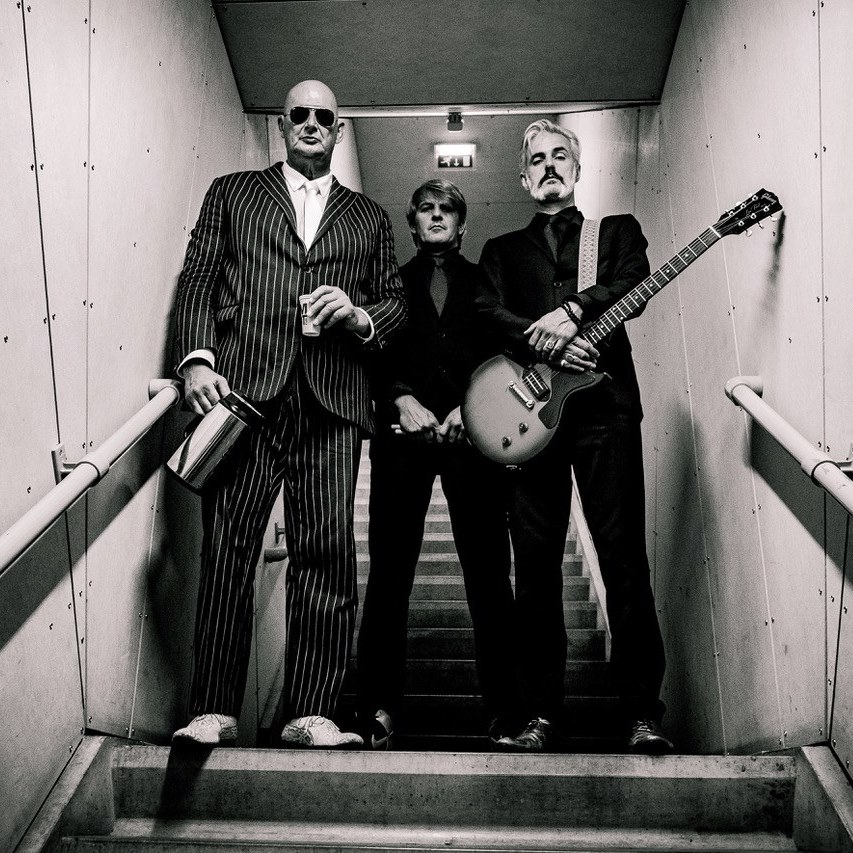 TRIGGERFINGER
,,It is rather weird that you can call playing in a band a job…."
Triggerfinger was founded in 1998 and the best rock band of Belgium still consists of Ruben Block [vocals, guitar], Paul van Bruystegem [bass guitar] and Mario Goossens [drums]. Last year they released their fifth album called 'Colossus' and that album sounded really awesome with lots of variation and musical diversity. Meanwhile the festival season has started again and Triggerfinger played at the Pinkpop Festival [NL] again. Before their gig in the tent I had the chance to talk to these three very friendly Belgian dudes.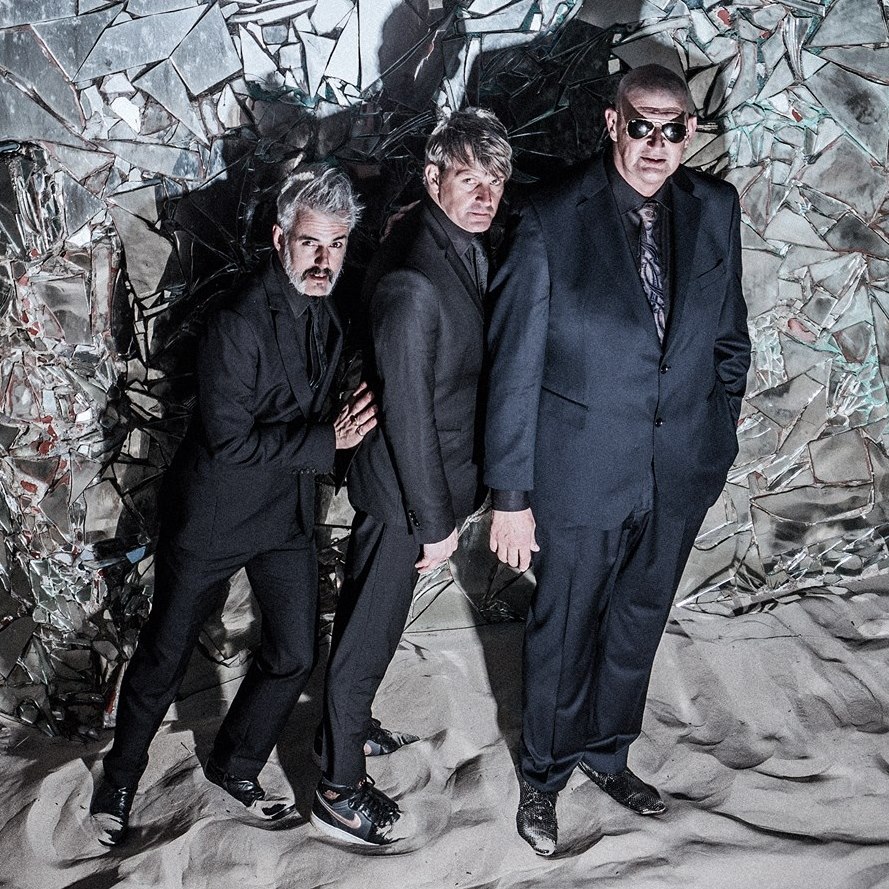 This year Triggerfinger has been in the music business for 20 years, will there be a party or maybe you will record a special album?
Ruben: ,,Next year, first you have to "celebrate" and then you can have a party, so next year it is going to happen [laughing]. But we are not quite sure what we are going to do to celebrate that memorable fact…[laughing]…."

Twenty years is quite long, could you please mention a few highlights from your career so far?
Ruben: ,,Everything so far has been a highlight as long as you can do your own thing, make music and are able to make the music you like and want to make. Composing music, recording music, that are highlights in your life, the chance to create something; that is still a treat to do.''
,,There is no life without highlights and disappointments." -Paul van Bruystegem
So, it does not feel as a job?
Mario: ,,No, no, no, absolutely not; it is bizarre that you call playing in a band a job, right?"

Are there disappointments in your career so far?
Paul: ,,It is just like your life, there is no life without highlights and disappointments and those highlights and disappointments are quickly forgotten and healed [laughing]…everything that you can think of has happened in those 20 years."

After 2005, 2010 and 2013, this will be your 4th time on Pinkpop. Can you remember anything from the first three editions that you played on Pinkpop?
Mario: ,,The first time indeed was in 2005, together with the Golden Earring among others, if I am not mistaken….I think that it was one of the lesser crowded editions of Pinkpop, am I right?"

Yes, unfortunately only 20.000 visitors…
Ruben: ,,Well, there you go, a real low in our career [laughing]…"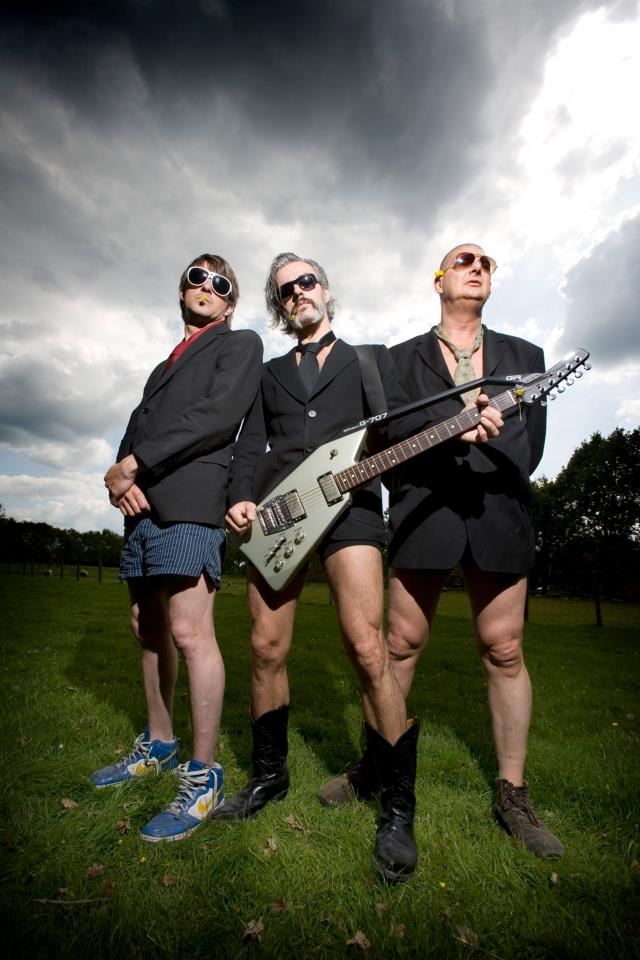 Do you guys have a special festival set list by the way?
Ruben: ,,Kind of, yes, as you cannot play that long on a festival, you have to adjust your set list. The three of us together make up the set list by the way, we try a certain set list of a couple of shows and then we adjust that, or not."
Paul: ,,It gets more difficult with every record that you have made, but Mario is quite good in that, the songs are lined according to tempo and beats as you need to try to get a nice flow in your set list and that is quite a challenge doing that right."
Mario: ,,Most of the time I listen to the tempos and the beats of the tracks and then I put them in the right order, the best song placed at the end of the gig, that is very important anyway!"
,,A concert is more than a sequence of hits as we do not have that many hits." -Ruben Block
Do you have so called compulsory tracks?
Ruben: ,,Yes, there are always a few favourite songs that you feel you have to play as they do well with the audience. During a Stones concert the people expect that they play ,,Satisfaction", so the same accounts for us, but it is hard. The more records you make the tougher it gets. If you only have one hour to play – or like yesterday in London just half an hour – then it really gets complicated and you do not have enough time to play all the songs you want to play. Some things stay on the set list forever, like Mario's drum solo but I think that you cannot do that with too many songs. A concert is more than a sequence of hits as we do not have that many hits [laughing]… The concept is much more important, playing music is not necessarily going from one highlight to the other highlight. That is also fun, The Flaming Lips for instance start their show in a very bombastic way, but there is more in life than just hits, fortunately [laughing]…."

Are hits not important for Triggerfinger then?
Ruben: ,,No, absolutely not. Music is important, take for example our song ,,My Baby's Got A Gun", which is kind of an anti-hit. That song is not radio friendly; nobody is going to play that song on the radio. Of course we do not mind that they play that song on the radio, but that is another story! ,,My Baby's Got A Gun" is a true live staple, a song with lots of impact and many people like hearing that song."

Are there still Triggerfinger songs that you have never played live?
Mario: ,,Sure, there was no time and need for so far. You want to present the crowd a varied set and therefore we cannot play too many songs from the new album as there has a be a balance between old songs and new songs."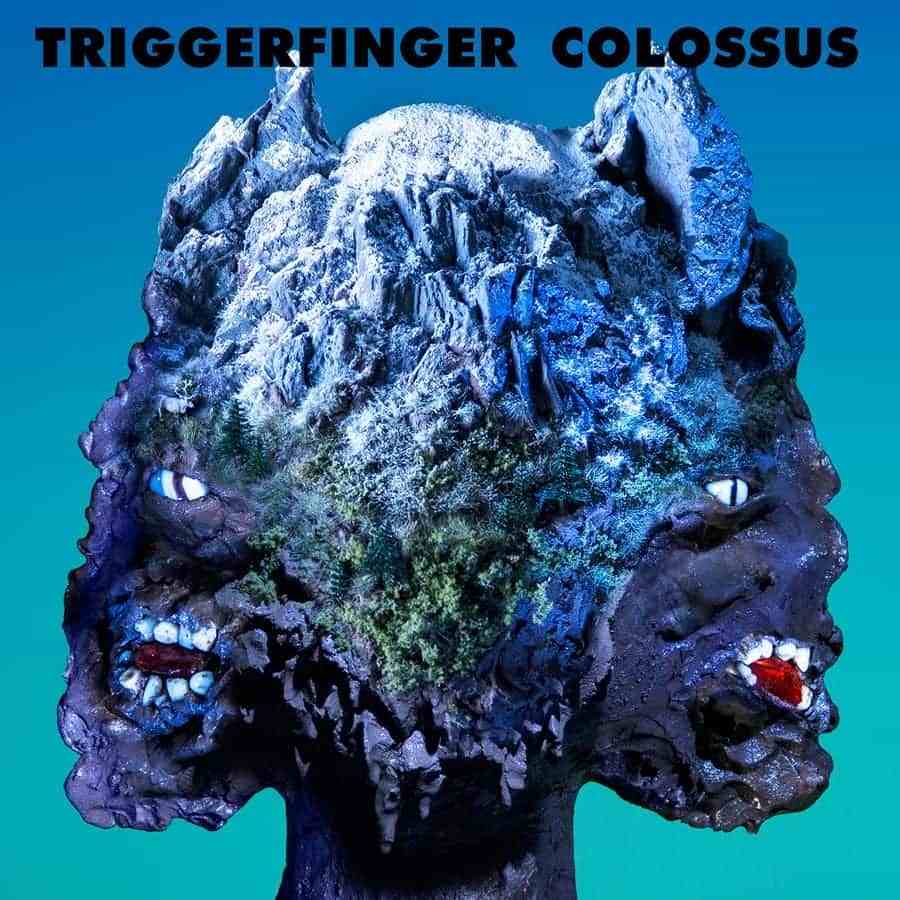 `Colossal' was released almost a year ago, have you already been thinking about new songs?
Ruben: ,,Actually we always work on new tracks and while we are touring we always get inspiration to write new songs. But if you want to make a new record then you should really take the time to do that properly; not just make a new record for the sake of making a new record!"

The reviews and reactions to Colossal were all rather positive, right?
Paul: ,,Yep, everyone gets older and the expectations of some people is sometimes a bit too high… Some people were disappointed in `Colossal' as they rather preferred our previous album, they have not developed themselves further, I guess…"
Ruben: ,,People always say: "But your previous album was better."
Paul: ,,Only when you have an entire work, like Led Zeppelin for example, you can and may name your favourite albums, but we have a long way to go for that [laughing]…"
,,The longer we work as a band the more important our lyrics tend to become." -Ruben Block
What is the biggest challenge for the band at this moment?
Ruben: ,,Make records, make the best record in your career, which only history can prove, Take for example Iggy Pop's 'Lust For Life', when that record was released in 1977 the media did not really like it, but now it is a classic rock album, a cool album. Your motive has to be: become a better musician and make great music, whatever that may be."

How important are lyrics?
Ruben: ,,Euh, wow that is hard. Very important, but also not that important, in the end some simple, normal things do work and others not, it often is a thin line. The longer we work as a band the more important our lyrics tend to become, but maybe that only accounts for me. In the end you never know for sure if there is a "message" in your song, but it is important to create a certain feeling by means of your lyrics, that is apparent."

Do you guys still have ambitions?
Ruben: ,,Definitely, keep on doing this what we are doing now. Our ambition has not changed over the last couple of years as we do what we really like to do and not many people get that chance. We will never become a band that will make a new record just to make a new record, then we could better call it a day, right?"

Thanks for your time, gentlemen.




—
All photos taken from Triggerfinger Facebook Page

Follow Triggerfinger on Facebook and visit the Website here